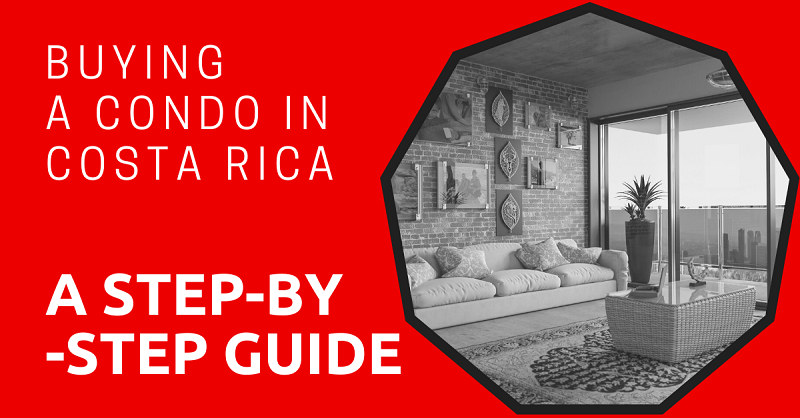 Honestly, buying a condo in Costa Rica is as easy or difficult as you make it out be.
If you have the right attorney and resources, then you'll find yourself in your new condo within three months.
However, if you don't have the right attorney or don't research your property in depth, then you could wind up buying a lemon.
Based on my experience with buying condos in Costa Rica, this guide will show you what to look for in a property, what kind of things to expect during the closing process, and how to find the right attorney.
This article will take approximately 18 minutes to read. Don't have the time right now? No worries. You can email the ad-free version of the article to yourself and read it later!
Can You Buy Property in Costa Rica as a Foreigner?
As a foreigner in Costa Rica, whether you're an expat who calls Costa Rica your second home or just a tourist, you have almost the same rights as local citizens, save for certain privileges like voting and being voted for, securing credit, or staying indefinitely.
You can overcome the last restriction with a Costa Rica residency permit.
This goes to say that you can buy property in Costa Rica. Whether you want to go about doing so for investment or to have a place to live, you can get real value for your money in the country.
This is possible because the Costa Rican government has, over the years, allowed foreigners to invest in the country as a means to stimulate the economy.
As more and more people realize this and continue to troop in, real estate values in the country are certain to rise and more attractive choices will spring up.
Everything to Consider Before Buying Property in Costa Rica
You don't want to dole out cash for any property in Costa Rica without first considering a few things. So, I'll share what I thought about when searching for a condo and finally purchasing one.
Access to Condo and Everyday Needs
On the top of your checklist should be how easily accessible the condo is, and this has a lot to do with where it's located.
There are a lot of nice properties in beach towns like Tamarindo and Nosara on the West Coast. On the East Coast on the Caribbean side there are also some really beautiful little towns like Manuel Antonio and Puerto Viejo de Talamanca with good properties.
However, these places are not so popular with expats who are looking to stay long-term or permanently.
There is, however, a massive difference in the prices of housing in these two parts, as well as the number of amenities, styles, and quality of life. Prices are relatively cheaper, but you'll probably live on an unpaved road and be at least a half an hour drive from a supermarket.
Dominical is indeed absolutely beautiful, but the downside is that there is no real town center. There is a freeway passing through with little communities scattered here and there, but unless you love the peace and quiet, it may not be for you.
Whatever location you're interested in buying a condo in, don't be in a rush. First, hop in a car and drive through the area to see if it's where you want to live.
Titled Properties
In Costa Rica, certain places are under the protection of the government and are usually not titled.
A property that is located within the first 50 meters of the high tide zone is categorized as public land. After the first 50 meters, the next 150 meters are referred to as the Maritime Zone Land or Concession Land.
Lands under the control of the government are not for sale but can be leased out for up to 20 years.
Most of the time, you won't need to worry about titled properties when buying a condo. But it's something you should be aware of when buying a house in Costa Rica.
Method of Payment
As an expat looking to buy property, one other important thing to consider besides having all your documents is having enough cash.
You have to pay for a condo in cash because no Costa Rican bank will offer you credit or a mortgage as a foreigner.
Banks will listen to you, but you'll be put through a long, tedious, and confusing process with next to zero possibility of getting approved.
Most expats who buy condos often take loans out in their countries of residence or withdraw money from a savings, retirement, or IRA account. I did the latter in addition to getting a little help from family back home.
If you need to transfer a large sum of cash into the country, read our guide on how to send money from your home country to Costa Rica.
Physical Presence
When you transfer property ownership in Costa Rica, all parties involved must sign a deed before a Costa Rican Notary Public, who then formalizes all transactions and records them at the public register.
The process is very formal, and both the seller and the buyer have to be present to sign the documents in front of the notary public.
With that being said, you should be present when buying a condo. However, in a situation where you can't be present, then you can create a power of attorney and have someone else sign on your behalf.
Note that the concept of the notary in Costa Rica differs largely from the way it's viewed in other countries, especially in the U.S. In Costa Rica, notaries are also attorneys, and their duties are not limited to just authorizing signatures.
They can act on behalf of the state, drafting and interpreting all legal documents and certifying the authenticity of the same as well.
Questions to Ask
Say you've found a condo that tickles your fancy, I advise that you restrain yourself from dipping your fingers into your pocket too soon, at least not until you've asked and gotten satisfactory answers to certain questions.
Yes, I know you may have employed the services of an agent who knows the business like the back of his or her palm, but it's your duty to do your due diligence. It will become your property after all.
With that said, you should ask the following questions:
Does the condo have access to water, electricity, and sewage? This is because some Condos come with all these amenities while others may have one, two, or none at all.
Does it have an internet connection? If not, you'll have to have one installed after you buy.
Will you be allowed to build on the land or renovate the condo?
If there are neighbors, what are they like?
Are there any special things about the community that you need to know about?
What amenities are available within the area?
Never be afraid to ask those questions and more as they come to you.
Property Taxes
There are two property taxes related to buying and owning a property in Costa Rica. We'll cover both of them below.
Property Transfer Tax (Impuesto de Traspaso)
Property transfer tax, or impuesto de traspaso, is the first tax you pay when buying property in Costa Rica. It's 1.5 percent of the purchasing price.
The impuesto de traspaso is calculated in the total closing cost and shared between the seller and yourself at a ration of 50:50, except there is a different negotiation between the parties involved.
The notary public would retain and pay the tax to the authorities once the deal is closed.
Annual Property Tax (Impuesto Sobre Bienes Inmueble)
There is also the annual property tax, or impuesto sobre bienes inmueble. This one is pegged at 0.25 percent of the property's last value registered.
You are expected to update the property's value every five years after purchasing at the Departamento de Bienes Inmuebles.
This tax must be paid quarterly, but you're entitled to get a discount if you decide to pay annually.
Location
It may be true that some people fancy the idea of owning a fabulous beachfront luxury home in Costa Rica or a large ocean view estate, but the cost of these and the high taxes is enough to put one off to the idea.
Owning a condo, on the other hand, can still give you these views for much less.
That said, the location of the condo is important. However, choosing one is largely dependent on what suits your lifestyle and your needs.
When considering the best places to buy in Costa Rica, places where you can never go wrong with the property, consider all the provinces with a high property appreciation rate.
These include properties within the coastal regions such as San Jose, Guanacaste, and Limon. The properties in these places appreciate faster than in other places in Costa Rica.
Let's look at each one more closely.
San Jose
This is the capital city of Costa Rica, of course, so it has to be on this list. San Jose is one of the most populated areas in the country and home to many businesses.
The real estate business here is thriving and has increased by over 3.7 percent annually since July 2019.
Guanacaste
If you talk about slow and steady to exponential growth, then Guanacaste should come to mind. It continually experiences this growth.
The beauty of real estate in Guanacaste is that it offers the complete package in accessibility, good infrastructure, beautiful beaches (you may be lucky to get a condo with a beach view), and the perfect climate.
The value of the real estate in Guanacaste has had a growth rate of 40.8 percent since 2019.
Limon
You may be wondering why Limon made it to this list, because its development has been slow compared to other parts of Costa Rica. It's also considered Costa Rica's poorest province and lacks infrastructure, but this is what draws people in.
Limon has the most beautiful beaches in Costa Rica because they have remained unhampered. It has seen an appreciation rate of 5.8 percent.
Costs
The cost of a condo in Costa Rica is quite cheap at the moment.
With a sum of US$35,000, you can buy a condo in Costa Rica. The more luxurious ones can go for as high as US$699,000.
Finding a Condo
Getting a nice condo or any other property in Costa Rica will require that you do an in-person search rather than simply sitting and swiping through pages of houses on the internet like you may be used to in America.
Here's how to go about it.
Do it Yourself
Buying a condo or any other property that is for sale in Costa Rica is easy even if "for sale" signs are not mounted outside a property.
One of the best ways to find something locally in Costa Rica is to ask. You can visit the area you want to live in and find a local. They will most likely give you a wealth of information because people here are always willing to help out.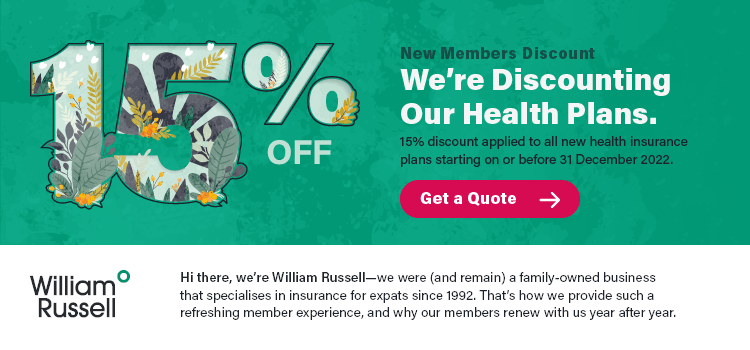 Advertisement
Alternatively, you can also carry your search online. Encuentra24 is quite a popular site to search for properties. RightMove also has very goods listing for properties, and you can also find agents there as well.
Hire an Agent
One thing you should know is that the real estate business in Costa Rica is a "for all" playground, meaning anyone can wake up and decide they're a realtor.
It's a largely unregulated space. You never know if you're dealing with a scammer or not.
That said, genuine professionals are difficult to come by. But they are available in good numbers if you know where to look.
Just be aware that the unscrupulous ones will attempt to sell nonexistent properties or those they have no business selling. This is why a simple property search is very important.
Getting a good agent is easy. Just ask around the community or get recommendations from friends. Go ahead and do a background check on the names you get also.
You can check if the agent in question belongs to any of the following realtors' associations:
Note that the services of agents aren't free. They collect a commission fee of 5 percent to 8 percent of the selling price.
You as the buyer do not bear the burden of this alone. The cost is split between yourself and the property owner, and this something discussed during negotiations.
Also, you're at liberty to skip using an agent if you feel you can handle the condo buying process yourself.
Lastly, remember that even English-speaking expats can also swindle you.
Buying Process
Once you find a property you want to buy, visit it at least once and ensure that you do a thorough check. Make sure it's up to your taste, then instruct your agent to send in an offer. Negotiations can continue from there.
This process may not move as swiftly as you may be used to back home, but always be courteous with everyone involved.
Hire an Attorney
Hiring an attorney is necessary. Getting one who is also a Costa Rican public notary will be a blessing later on.
After your offer is accepted, your attorney will write a formal purchase-sale agreement. The seller and you will have to sign the letter, and then you can proceed to transfer 10 percent of the agreed price.
Getting an attorney — a good one at that — isn't difficult but not a walk in the park either. Always ask for recommendations, get different options, and compare services.
You should know that what you pay for is what you get. If you're not careful, you can be tricked by an attorney as well.
What you end up paying your attorney is largely dependent on the contract drawn up and agreed on between you and the attorney.
This is called an earnest money deposit, and it shows that your seriousness about the deal. After you pay this, you have two weeks to pay the remainder into a government-registered escrow account.
Close the Deal
The closing period is usually 30 days to 60 days after signing all the documents, so be sure that you have arranged your money transfer to arrive before then. Always do this in advance in case your Costa Rican bank account has a holding period.
After the money has changed hands, your attorney can then close the deal. Getting a reputable attorney who is also a Costa Rican notary public will help you at this instant.
The notary public is the only one allowed access to the national registry. If your attorney is one, then he or she can go enter your purchase into the registry.
The closing costs, which include things as the transfer taxes, stamp duties, and notary fees, can reach a total of between 5 percent to 10 percent of the total purchase price.
Can You Rent Out Your Property?
If you want to buy property to get into the real estate business, then you may be wondering whether you can rent out property in Costa Rica.
Well, yes you can.
The Costa Rican government doesn't restrict the ownership of your property or dictate how you use it. This means you can do what you please with it as long as you follow the condos bylaws.
I know this may sound surreal to those coming from America, given the many embargoes set on properties over there, but there are really no restrictions. Just don't do anything illegal.
Do You Need a Property Manager?
A property manager comes into the picture after you purchase your condo, and it's totally up to you on whether you need one.
If you feel you have enough time on your hands to manage the property yourself, then you save yourself the extra cash. When I picked up my second condo, I saw the need to hire one and it's been worth it.
There is no standard payment structure for a property manager. It largely depends on negotiations. If you intend to put your condo up for rent, then discuss the possibility of giving a percentage of the rent to a property manager to handle the day-to-day stuff for you.
This usually costs between 10 percent and 20 percent of your collected rental amount.
If neither you nor the manager in question fancies paying commission by percentage, then a fair rate is anywhere between US$90 and US$150 per month. It all depends on the size of the condo and the amount of work needed.
To find a property manager, seek recommendations from friends or locals.
Risks Involved with Buying a Condo in Costa Rica
Buying a condo in Costa Rica isn't risk free. There are certain things you should consider when picking your property.
Liens
If you fail to do due diligence on the property before buying, then you may be incurring a lien without knowing — if the property has one.
Ensure that the title of the property is clear before the deal is closed or before negotiations even begin. A visit to the property registry for a title search will help.
You can verify the owner of the property in question, check for existing liens, and collect all information related to tax appraisals.
Floods
Flooding during the rainy season is a common problem in Costa Rica.
Dangerous flash floods and trash floods are often experienced (compared to flash floods, trash floods can be easily managed).
Make sure the condo isn't located close to a lake or a river. If it is, then it's in a red zone. Also, properties that are built on low grounds face the risk of flooding as well.
Properties in red zones will be charged higher rates for home insurance. There will also be reduced revenues and value due to problems arising from flooding, such as accessibility issues.
Earthquakes
In Costa Rica, an average once in a decade major earthquake and an almost daily tremor are common.
You may not be at any significant physical risks with earthquakes, but the hardly noticeable tremors pose risks to properties in the following ways:
cracks appear in between walls
damage to the roof causes leaking
floors separate from walls
These don't appear overnight. It could take days after a small earthquake to notice the damage.
Pest Infestations
Properties infested by pests are at risk of serious damage. Some of the common ones include rats and cockroaches.
Getting rid of them can be equally expensive. You wouldn't want those extra costs.
Mosquitoes are also a serious problem in Costa Rica. If there is stagnant water in or around the property, then you'll certainly have mosquitoes.
Mudslides
The rainy season, despite the beauty it brings to Costa Rica, comes with its fair share of problems. Imagine returning home and finding it washed away or covered by mud.
Mudslides or landslides occur when the ground has been oversaturated by gathering water pools.
Note that a property situated close to a hill or mountain is at risk of being affected by a mudslide. Ensure that you inspect the house and the property in question for signs of erosion.
Now, on to You
Purchasing a condo in Costa Rica can be daunting if you fail to do your homework.
However, it doesn't have to be this way. If you hire a reputable attorney who knows his or her stuff and does due diligence on your part, then you're good to go.