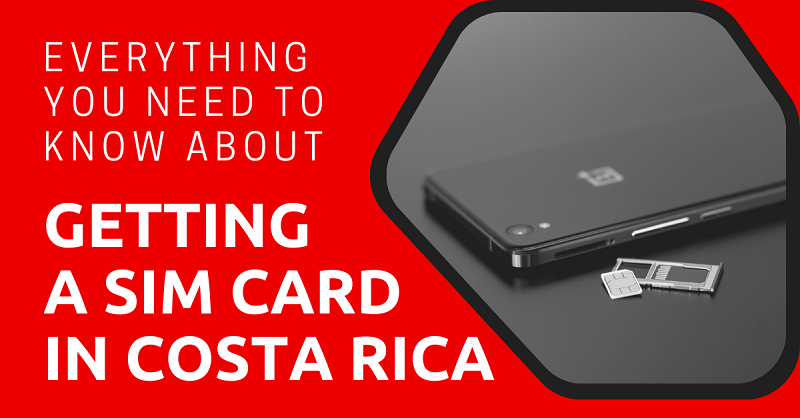 Buying a Costa Rica SIM card is easy regardless of whether you're a tourist or a resident. The main difference, of course, is that residents have the option to sign up for monthly plans.
In this guide, we'll cover everything you need to know about getting a SIM card and cell phone plan in Costa Rica. We'll discuss the different carriers, where you can buy SIM cards, and what reception coverage is like in the country.
This article will take approximately 14 minutes to read. Don't have the time right now? No worries. You can email the ad-free version of the article to yourself and read it later!
Cell Phone Network Providers in Costa Rica
In Costa Rica, there are three national cell phone providers. These are:
Kolbi
Liberty (formerly known as Movistar )
Claro
There's not loads you need to know about these operators, other than that Kolbi is a state-owned network. Generally, it means Kolbi has the best network coverage in the country because it has access to all the infrastructure it needs.
Moreover, it's managed by the Instituto Costarricense de Electridad (ICE), the national electricity and telecommunications department.
According to Opensignal, Kolbi offers the best video communications and download speeds, meaning it's the network of choice for those who want to make video calls.
The same report found that Liberty actually offers the best 4G in the country – users could find a 4G signal 79 percent of the time.
However, Kolbi won on 4G coverage, meaning users had a better connection than on other networks. Opensignal specifies that this isn't the same as availability, which is a measure of how long users spend connected to a 4G network.
But what does this mean for tourists and expats looking for a cell phone plan provider? In short, Kolbi will almost always be the best choice because it offers superior upload and download speeds and network coverage.
However, all the major networks offer better than 70 percent 4G availability, meaning there's very little between them for this important metric.
Network Coverage
We've mentioned cell phone network coverage above, but it's worth digging into this in more detail because it's obviously an important factor when choosing a network.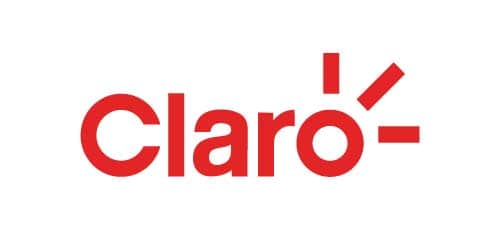 As a general rule, coverage is good in towns and tourist-heavy areas, which is the case pretty much anywhere in the world.
Costa Rica is a pretty mountainous country, though, and this has an impact on cell phone coverage. It's probably no surprise that there's little (if any) network coverage in remote areas such as in rain forests or mountains.
Plenty of remote villages also don't have coverage for the same reason; there simply aren't cell phone towers.
You can refer to this map for a rough idea of what network coverage looks like for Kolbi. Unsurprisingly, San Jose has the best coverage, as does the East Coast around tourist hot spots like the Nicoya Peninsula and Jaco. Coverage on the West Coast is poorer, unless you're around Limon.
The map offers coverage for all three networks, although they look almost identical. The bottom line is that you should have a good cell phone network signal if you stick to the more populated areas of the country.
Finding the Best Sim Card
There's no actual best SIM card in Costa Rica. It's more about what you need.
Deciding whether to get a prepaid or monthly SIM card in Costa Rica depends on why you're in the country.
Specifically, tourists can only get prepaid SIMs, as you need to be a resident to obtain a monthly plan. Alternatively, you can opt to get an eSIM.
Let's take a look at all of the options.
Prepaid SIMs
You can buy a prepaid SIM from almost anywhere in Costa Rica. Expect it to take five to 10 minutes to set up, although it might take longer if you visit a carrier's retail store.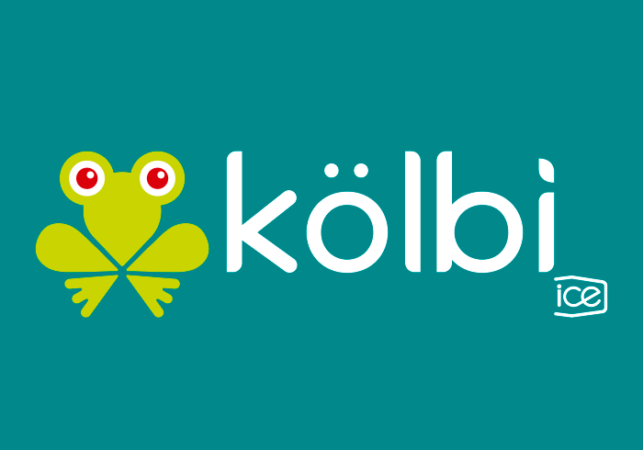 The sales advisor may talk you through different options, whereas a grocery store will just sell you the SIM you want.
The main benefit for a resident choosing a prepaid plan is flexibility. You won't be tied to a monthly bill, which is helpful if you don't plan to remain in the country. For example, if you plan to travel home for extended periods, there's little point in having a monthly plan.
You can buy a prepaid SIM card for as little as US$1.50, although this won't come with any data or call minutes.
There are also options for preloaded SIMs. These cost a bit more but come with set minutes and data allowance ready for you to use. Once you've gone through this, you just top them up as usual.
The minimum amount you can top up is usually CRC100 (around US$0.15). A CRC5,000 top up should be enough for a week's worth of calling, texting, and data usage. Of course, watching videos and making video calls will cause you to burn through it much faster.
Calls made within Costa Rica are fairly cheap, but you can expect international call rates of US$2 per minute or more depending on where you call. The default cost for domestic data usage is CRC8.60 per MB.
Monthly Plans
Monthly plans, also known as postpaid plans, are only open to residents because you need proof of address and a domestic bank account to set up the plan's contract. As such, expats may find they need a prepaid SIM until they've gotten their documents together.
This process takes longer than buying a prepaid SIM, as you typically have to go through the contract with the sales advisor. You can buy a monthly plan online and have it delivered to your home address, though, which is quicker.
Although prepaid SIMs offer more flexibility for those frequently leaving the country, data allowances are usually better on monthly plans because you get a certain amount for a set price. Prepaid plans often have more expensive data in the sense that you pay for what you use.
Monthly plans are affordable and obviously vary quite a bit in price, as it can depend on data allowance, call minutes, and whether the price includes a phone. You could find a very basic SIM-only plan for as little as US$5. However, this might only come with a few hundred MB of data, which doesn't last long.
Once you start looking at the options, there's no limit to price or plan features. For example, Kolbi offers an Ultra K1 plan that comes with 10 GB of data, 150 call minutes, and unlimited WhatsApp usage. All this sets you back a mere CRC10,400, which is about US$16. Its unlimited plan is US$56, and these prices include a phone.
If you're an expat or retiree living in Costa Rica, a monthly cell phone plan makes more sense from a cost perspective. Based on the standard data rate of CRC8.6, 10 GB of data usage would cost you CRC86,000 (US$128). However, you should obviously balance this against your planned usage and how often you plan to leave the country.
eSIMs
Another option for both monthly plans and prepaid SIMs is an eSIM. In short, this is a SIM card that's built into your phone, meaning you don't need to put a physical card in. Any smartphone made from 2017 onward has an eSIM function. It's more convenient in the sense that you can buy a plan online, although it's still possible to buy them in stores.
According to Apple, no Costa Rican carriers offer eSIM plans. However, there are numerous international eSIM providers that can cover you in Costa Rica. Some will provide coverage just in Costa Rica, whereas others work across Latin America. This could be a good option for tourists who plan to travel elsewhere on the continent.
The price of an eSIM plan varies massively. According to eSIMdb, you can buy a three-day plan for US$3, a 10-day plan for US$6, or a rolling daily plan for around US$5.50.
These are all best for short-term use because they're comparatively more expensive than even a prepaid plan. If you decide to buy an international eSIM plan, choose the longest one possible because it works out being more cost-effective.
Prices
Prices depend on the types of SIM card you get, duration, and package.
You can get a prepaid SIM card in Costa Rica for US$1.5. If you want to stay for around a month, Kolbi has a tourist SIM card for around US$20 that gives you an internet data of 5 GB for general use and another 5 GB for social network applications such as Facebook and WeChat.
If you have a long-term visa and can get a monthly plan, your cost is going to be cheaper. The general monthly plan for a SIM card in Costa Rica costs around US$16 and comes with 10 GB of internet data and 150 minutes for domestic calls.
Unlimited Data Plans
If you need unlimited data for your cell phone internet in Costa Rica, all providers have unlimited data plans that costs around US$58 to US$65 per month.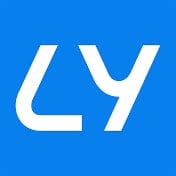 The plan may also come with unlimited calls and SMS to the same network provider.
Please note that the unlimited data plan is only available for the monthly plan. This is another reason why it's a good idea to use a postpaid package.
Topping Up a Prepaid SIM
Topping up your prepaid SIM is simple.
First, find a store that has the relevant carrier logo outside; grocery stores are your best bet. Then, tell the cashier, me puedo recargar mi + your carrier's name. You'll need to pay in cash and tell them your phone number. For convenience, take a screenshot of your number and show it to them.
The cashier either tops up your phone or gives you a card/receipt. It has a phone number that you call to input a code. Once that's done, the credit is added to your account.
Where to Buy a SIM Card in Costa Rica
Buying a SIM card in Costa Rica isn't too difficult, but setting up a monthly plan obviously involves more work. Regardless of the type of SIM you plan on buying, you need your passport for ID and a phone.
Your phone must either be unlocked if you've brought it with you or one you've bought locally. You can buy a phone for as little as US$20, which covers you for basic calling and texting functions. Typically, you can find these in the same places you buy SIM cards.
There are three main locations where you can buy SIM cards in Costa Rica. Let's look at at place more closely.
Airports
You can buy Kolbi prepaid SIM cards at San Jose Airport and Liberia Airport. You can find a booth on your way out, and there should also be a Claro one there.
However, expect to pay a bit more for the plans available here, as is standard with pretty much anything you buy from the airport.
If these booths are closed, your next stop in San Jose should be City Mall in Alajuela, which is about five minutes away. All three networks have stores on the upper level, and their prices will be more normal than at the airport.
ICE Offices
ICE runs the Kolbi network, so unsurprisingly its offices are the most convenient place to pick up a Kolbi plan.
You can find ICE offices in every town, and a lot of rural locations have them, too. Locals use ICE offices to pay certain bills, meaning they're fairly common buildings.
ICE stores are easy to spot because they have blue and yellow storefronts. You'll find staff in the offices who can set up plans for you, including getting it working on your phone.
It's also not uncommon for staff to speak English. However, don't expect the same kind of service as you'd find in a network's retail store.
Retail Stores
All three networks have stores, much like you'd find in any other country. To search for stores in the area you're visiting, click these links:
These stores have both prepaid and monthly SIM options and phones. Expect to spend a bit of time getting everything set up, particularly for monthly plans.
You can also pick up prepaid SIMs from a wide range of stores, including supermarkets and convenience shops. These are fairly inexpensive and often come preloaded with minutes and data.
Using Your Original Number in Costa Rica
If all else fails, you can use your standard domestic cell phone number in Costa Rica. However, this can be an incredibly expensive option because carriers charge sky-high rates for international calls and data roaming.
Some examples of rates are:
USA: US$2.69 per minute
Canada: CAD3.29 per minute
UK: GBP3.42 per minute
Similarly, data roaming can be incredibly expensive. It's not unheard of for companies to charge US$15 per MB for data.
However, it'll be worth looking at whether your carrier offers international plans. These can be anything from discount call and data rates to free usage in certain countries. Expect to pay for the privilege, though. For example, T-Mobile's international plan starts at US$90 a month.
As such, a Costa Rican prepaid SIM is always be the best option. eSIMs are also worth considering, but you might not find the rates as attractive depending on the carrier you choose.
For both of these options, you need a phone that isn't locked to a single carrier. Providing you've finished your original contract term, it's easy to get this sorted out.
Now, on to You
Choosing the most appropriate type of Costa Rica SIM card isn't too difficult. It ultimately depends on whether you're traveling or staying in the country long-term.
However, prepaid options are affordable either way, making them a convenient option for both tourists and residents.
Whatever type of phone plan you choose, setting it up is easy, and you shouldn't struggle to find assistance if you need it.