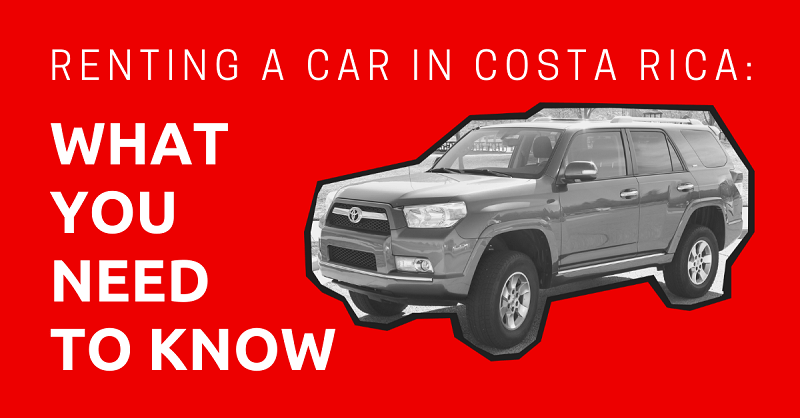 If you're traveling to Costa Rica, you might find it necessary to rent a car.
That way, you can go to different locations that aren't accessible via public transportation.
Having a private driver also makes you flexible with time — that means you can go wherever you want to based on your preferred schedule.
Here's everything you need to know about renting a car in Costa Rica.
In case you just want to know which website to use for renting a car in Costa Rica, check out discovercars.com
This article will take approximately 32 minutes to read. Don't have the time right now? No worries. You can email the ad-free version of the article to yourself and read it later!
License Requirement
Unlike many countries in the world, you DON'T NEED to make an international license in order to rent a car or drive in Costa Rica.
Instead, you need to only have a valid driver's license issued in your home country. And you must have had it for at least one year.
However, in case you plan to live in Costa Rica for many years, it's a good idea to get a Costa Rica driver's license.
Age Requirement
While you need to be at least 26 years old to rent a car in Mexico, in Costa Rica, a minimum age requirement is only 18 years old. However, many rental car companies might say that you need to be at least 22 years old to rent a car with them.
Document Requirement
There are only two main document you need to rent a car in Costa Rica: a valid driver's license and passport.
Please note that you must bring your passport with you at all times, so that you can show it if a transit police pulls you over and requests to see your license.
General Driving Regulations
Traffic laws and rules in Costa Rica are not very different from that of other countries; in fact, you can expect many similarities to laws in other countries, and particularly if you're from the United States. Some examples of similar laws include permitted passing with dotted lanes and no passing on lanes with solid lane lines.
In Costa Rica, all speed limit signs are indicated in kilometers. There aren't many of them on roads, unlike in most other countries.
Seatbelt laws exist in Costa Rica and all passengers are required to follow. Car seats and boosters must be utilized for children younger than 12 years old.
It's worth noting that the police don't always enforce all these rules. As with everything else, rules often go unnoticed wherever you drive in Costa Rica. This is especially true in rural locations or small neighborhoods where everything is within close proximity of each other.
Read our article on how to safely drive in Costa Rica to find out more information.
Costa Rica Road Condition
Most roads in Costa Rica are not in great condition. There are areas where roads are decent such as the major Pan-American Highway, but when you venture out into rural neighborhoods and backroads, you'll notice that road conditions are quite bad.
The areas surrounding most roads are composed of varied landscapes: fields, mountains, forests, and, of course, volcanoes. Because of this, not all rental cars may be able to access certain areas unless you use a 4×4 vehicle.
So if you're planning to rent a car, unless you plan to only drive inside a city, consider opting for a 4×4 regardless of where you will be going often — after all, road conditions tend to change in an instant.
Traffic Signs
As you drive around, you will notice the lack of signs along the streets and roads, even intersections and other areas that can benefit the most from signs. In the capital, San Jose, you will see many building marked with the names of the street or avenue, but don't expect all of them to be marked.
In most beach towns and rural areas, signs are few and far in between. Of course, there will be signs letting you know the distance to a town or city, but knowing what the route's name is may be another thing. Do not expect to see exits perfectly marked along the highway, either.
If there are signs, you may not notice them until you have already missed your exit, thus causing you to backtrack.
How Much Does It Cost to Rent a Car in Costa Rica?
Rental car prices will vary and depend on several factors such as supply and demand, vehicle type, rental period, and type of car rental company. It is ideal to rent a vehicle during low season when prices tend to be low due to a high availability of inventory.
When you can, reserve your rental prior to major holidays and vacation periods such as Easter week, Christmas, and New Year's. If you rent during low season, you will have much more options available, especially during particularly slow months, September and October.
As with everything else that you buy or rent, it is always a good idea to know what to expect before moving forward. In terms of getting the lowest price, you will need to do some research on the rental companies and determine which one will best suit your needs.
Here are weekly cost estimates of renting a car:
High Season – Sedan = $350 – $700 per week
High Season – 4×4 SUV = $700 – $900 per week
Low Season – Sedan = $220 – $350 per week
Low Season – 4×4 SUV = $280 – $500 per week
Every rental car has an initial rental cost, which is the daily price advertised minus all other additions and insurance.
The amount is determined by the company itself, but the daily rate can range between $5 and $80 depending on the rental provider.
Additional Costs and Unknown Fees
If you are not paying attention, you may find your rental charges skyrocket after everything is added up. Often, this is due to the additional costs and fees that were unknown at the time of reservation. Other times, you will see the insurance included in your price, which is good.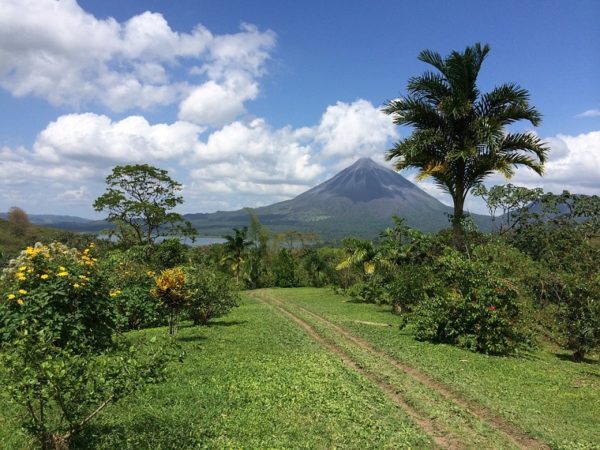 However, you may see additional, unknown charges that you'll be required to pay since you already authorized your credit card to pay for the rental. This is why it is important that you understand the fine print of the rental contract before you sign. A few of the extra fees that you may not be aware of include:
Credit Card Hold
Every car rental business in Costa Rica will place a certain amount on hold on your credit card that you use. Although amounts vary, the minimum will always be $1,000 and it will always depend on the vehicle type.
An Airport Charge
If your rental company has a kiosk at the airport, then you can expect to pay an airport charge, which is 13% of the total rental price. So if you are renting from Enterprise and Alamo at the airport because you can't wait to get to the main rental office, then you can expect this charge.
Environment Charges
This fee is less customary, but it does get charged in some instances. Although it is a very small charge at under $1, it could quickly increase if you rent for longer periods of time.
License Plate
Although not common, you also may see it with Enterprise and Alamo and at a daily rate of $1.50.
Vehicle Pick-up and Drop-off Charges
You will always see these charges if you decide to drop off your rental at a different location than where you originally picked it up. The charge can be as low as $15, or you could be charged for more than $125 if you are across the country. Ensure that the charge is made known ahead of time.
Car delivery
If you request your rental to be delivered to you, then you may see a charge for it. However, if you rent from a well-known company such as Adobe, then you will receive the service included as long as the delivery is within a certain amount of miles.
Optional Add-ons
You may avail of some add-ons to make your rental experience more comfortable during your visit. Some of these add-ons include:
GPS – Using a GPS system works perfectly in all areas of Costa Rica. But if you are not familiar with using GPS, then you may want to forego it and just rely on regular map reading and asking for directions. You also need to make sure to remain patient while asking locals for help as they may not understand English.
If you are familiar with GPS and opt for it, then you can expect a daily charge of at least $12.
Added drivers – It is always a good idea to have more than one driver, especially when you want everyone to be able to experience the sights without having to concentrate on the road. The daily charge is around $12, and depending on the company, you may get this for free.
Cell phones – When you arrive in Costa Rica, you may need to have a cell phone to stay in touch with loved ones in the States. This comes in handy if your cell phone doesn't provide international service. Luckily, rental companies in Costa Rica provide a cell phone for the duration of your trip.
The daily cost depends on the company and type of cell phone, but usually no more than $5. The cell phone will have minutes loaded, but if you need to reload more minutes, then you can do so from any market depending on your cell phone number's service provider.
Optional car seats – If you don't have kids, then this will not apply to you. Having little ones in the car will require you to obtain a car seat for anyone under 12 years of age or less than 36 kg in weight. Many of the car rental companies provide the necessary car seats for all types, whether one is needed for infants or toddlers.
While the smaller rental companies may not have every choice available, you may be able to find a place to rent one or you can just bring your own from home. That way, you know you will have the right size and fit.
Best Car Rental Companies in Costa Rica
There are a lot of rental companies in Costa Rica and in all honesty, many of them comes with a lot of headaches.
Luckily, though, you can prevent headaches if you do your due diligence concerning how renting a car works, the applicable fees, and required insurance. It is also a good idea to know a bit about the different companies.
You can use discovercar.com to easily compare rental cars from different companies at once.
Adobe Rent a Car
Adobe Rent a Car seems to be in a class of their own and always seems to receive great reviews from many customers. Adobe has been renting cars for over 20 years, and the level of satisfaction is unparalleled compared to other rental companies.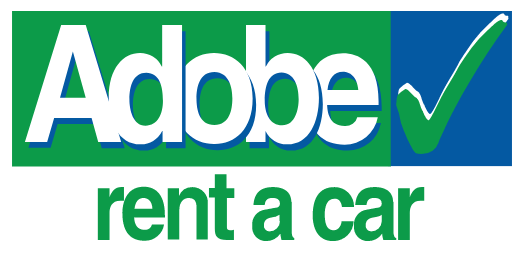 When you rent an Adobe vehicle, the amount you'll be paying will be inclusive of all the fees you need to pay and they'll be upfront with you concerning all insurance requirements. Their prices include the mandatory government insurance, so there won't be any surprise when you pick up your vehicle.
All vehicles provided by Adobe are usually in good condition. Most are, at max, only two years old with low mileage. The customer service department is staffed with experienced representatives who are friendly and knowledgeable. They can answer any question regarding reservations to help alleviate any confusion throughout the entire process.
If you are visiting Costa Rica for the first time, then Adobe should be your first choice. They have competitive rates, all fees are stated upfront, and they have locations in many cities, airports, and popular tourist spots. Given all this, Adobe should certainly be among your top options.
Alamo Rent a Car
Alamo is another good choice for a car rental company in Costa Rica, offering some great vehicles that are available all year long, no matter which time of the year you visit.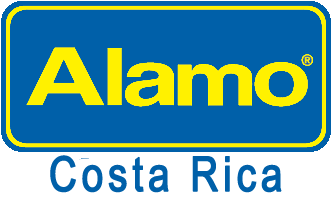 The vehicles provided by Alamo represent a mix of models and classes ranging from compact, 4×4, minivans, and SUVs. Vehicle mileage for all of their vehicles is also unlimited.
You can easily find an Alamo office in San Jose, Guanacaste, the southern and central beach towns of the pacific, Puerto Viejo, and La Fortuna in Alajuela.
Enterprise Rent a Car
Enterprise Rent a Car is part of the largest rental company in the country, Enterprise Holdings, which currently owns more than two million cars worldwide.

Enterprise is undoubtedly a reputable car rental company that is able to provide the highest satisfaction to customers.
So, regardless of the length of your stay — whether it be one week, two weeks, or 90 days — you will be happy knowing that Enterprise will provide a great car at an affordable rate.
Sixt Rent a Car
Sixt Rent a Car rents out vehicles that offer very smooth and quiet rides, making your ride comfortable every time. Their vehicles are well-maintained and in pristine condition.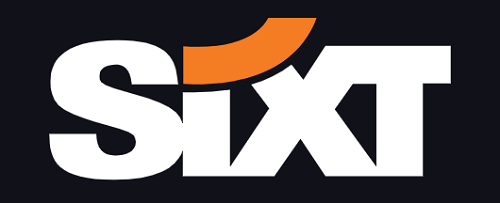 Sixt offices can be found in areas such as Liberia and San Jose, as well as in rural areas such as Penas Blancas, and Guapiles. These Sixt locations provide high-quality service, competitive rates, discounts, promotions, and many other extras.
Avis Car Rental
Avis is a major player in the car rental industry, with presence in more than 55 countries worldwide. Besides the amount of dependable vehicles, Avis also provides reliable services.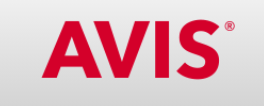 As an industry leader, Avis supplies customers with ways to enjoy their driving experience abroad, whether it be renting for the short- or long-term. This gives customers the freedom to rent a car based on their own requirements.
EasyCar Car Rentals
As an Adobe subsidiary, EasyCar is part of a larger rental service provider. What's great about EC is that they don't hide any charges and they offer complete care coverage for the driver. They also provide zero deductibles (if desired), long-term rentals, and a nice fleet.

Poas Rent A Car
There are also car rental companies that mostly cater to certain local areas such as Poas, which has almost half a century of rental car experience and many reviews attesting to the quality of their services they provide.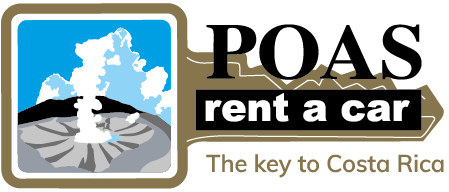 Poas offers great rates with no hidden fees. That's why when you reserve a rental, you'll see right away that insurance options and license plate fee are already included. Although you can deselect the CDW insurance, the mandatory liability and license plate fee cannot be removed.
From there you can begin to add extras. When finished, you will see an updated total.
Rates at Poas are among the best in the country, although many people's experiences may say otherwise where the actual car rental service is concerned. That said, Poas does its best to promise their customers that the total charges they initially see is all they will pay for when they pick up their vehicle.
Service Car Rental
As a smaller rental provider, Service Car's services tend to have a more personal touch. There are many positive reviews about their services and many of their customers are repeat renters.

What's more, the owner makes it their priority to ensure you have a good experience with them. They are a good starting option if you are renting a car in Costa Rica for the first time, or if your rental experience is very limited.
As you make your online reservation, you will notice that Service Car is quite transparent with their pricing, that is, their base does not include extra charges. Once you're done making a reservation, you'll see the price with the mandated liability that the government requires.
Vamos Rent-A-Car
Vamos is a growing car rental company that offers decent services. Although small, it is a formidable competitor in Costa Rica's highly competitive car rental industry.

Their vehicles are in great condition and come with a free optional icebox and car seat, which is beneficial if you're driving with kids.
Rental fees at Vamos are affordable and have no hidden charges, great for travelers on a tight budget.
After choosing a vehicle, you will see that the mandated minimum insurance will be included. You can increase it based on your preferences, which will then adjust your total charges.
You may see a few bad reviews due to system errors, but that is an ongoing issue. Their customer service team is professional and courteous.
Mapache Rent a Car
Mapache is an eco-friendly rental company that takes sustainability to heart.
Mapache is a local company known for their good customer service. They are upfront about insurance rates, which tends to be a major issue among mostly tourist renters.
Mapache offers reasonable rental rates and is honest about all charges, allowing customers to make an informed decision about their rental choices. Their customer service department can answer any questions you may have.
Renting from Toyota
Toyota continues to be a favorite among tourists not only in Costa Rica but also throughout Central America.

Naturally, Toyota only rents out Toyota vehicles. This is not such a bad thing; they offer various types of Toyota vehicles, which include their complete line of sedans, trucks, SUV, and other models.
Renting with Toyota includes the initial rental price along with the mandated liability, as well as the option to choose other services. After you're done selecting the vehicle, the charges will be updated to reflect the total cost.
They offer good customer service, with staff who can answer your questions and concerns.
Car Rental Procedure
Your rental car's agreement or contract serves as a reminder that you'll be liable in case of vehicular damage caused by driving through water such as on beaches, or due to any other similar conditions.
Some rental companies may require you to drive only on designated roads and major highways. It's worth noting that even the best roads may have unseen dangers caused by flooding. Many locations that are popular among tourists are areas that require you to break such rules in order to reach them.
Inspecting Your Rental Car
Before signing any contract and making a payment, it is always a good idea to look over your rental to ensure that the vehicle has no issues with safety, i.e., that it is not mechanically flawed. Look into the tires, see to it that they have sufficient tread.
Give the suspension a good look and see if you won't be needing any tools to do some fixes. You can simply stand on the bumper and bounce on it, up and down. The car's suspension is fine if it does not continue to bounce as you jump off. If it continues to bounce, then you need to ask for a different vehicle.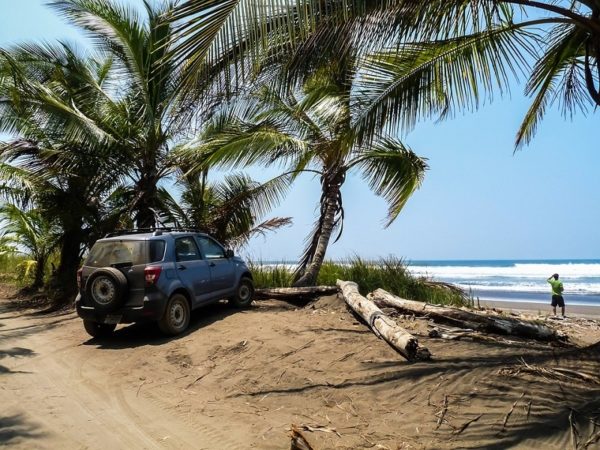 Nobody likes to experience bad suspension, let alone a drive that could turn into a nightmare as you try to maneuver around turns up in the mountains.
Keep in mind that when a rental company notices that you don't know a lot about vehicles, they might try to swindle you into something that you did not ask for.
Of course, you won't be able to perform a complete and in-depth inspection so in most cases, you'll be left with no choice but believe the rental representative when they say that the vehicle has undergone a thorough inspection, even though, for instance, the tires may tell a different story.
Picking up and Dropping off the Rental
Rental cars are not available at either San Juan Santamaria or the Liberia airport. However, you may request your car rental to be at the airport upon your arrival.
Car rental companies in Costa Rica park their vehicles at a designated location away from the airport. Once you sign your contract at the airport office, they can arrange for shuttle transportation to obtain your rental.
If you sort out your contract at the airport, you need to know that there will be a 13% airport fee imposed. To avoid paying this fee, it is best to visit the rental office off-site to book your rental or visit the company's website to make your reservation.
Rental Car Insurance
The Costa Rican auto insurance industry is solely controlled and ran by the government and is known as the INS. Because of INS, all cars operated in Costa Rica must have liability insurance in order to operate on the roads. Although liability is made mandatory, it is the least amount that is provided.
With that, most rental companies provide other insurance coverage which can be purchased separately and will cover more.
When purchasing rental insurance, you need to keep in mind that the overall price may end up becoming more than the initial rental price, without insurance. Luckily, depending on the rental company, you may be able to use insurance coverage that your credit card provides.
If you are unsure, then you need to contact your card issuer as well as get it in writing from the issuer. Regardless, the ultimate decision for allowing insurance from your credit card comes from the rental company itself.
With the mandatory liability, Costa Rican law requires a minimum of SLI liability insurance and offers others such as API, TPL, and SLC. There is absolutely no getting around this insurance requirement even if your credit card offers it. The daily amount for the mandatory liability averages around $16 per day and is dependent on vehicle type.
The thing that you need to keep in mind about the liability insurance is that it only covers property damage (including other cars) and personal injury to others that you may have caused and not the rental car itself. Purchasing other supplemental coverage is what will cover the rental from damage.
Supplemental CDW and LDW Coverages (Optional)
The Collision Damage Waivers (CDW) is a supplemental coverage provided by the car rental company. It is designed to decrease the liability you are responsible for if the rental is damaged. The deductible can be as high as $2,500 or more and covers any accident that may occur.
Daily cost for CDW can be as high as $35 or more based on vehicle type and company. CDW does not cover any damage which may be caused by theft, road conditions (potholes), vandalism, or any other reason considered to be caused by negligence.
Zero Liability Option
Another optional coverage is known as zero liability or full coverage, which covers you for any theft, vandalism, and vehicle damage. When this is added to the other coverages, your entire liability for the rental car is covered. Daily cost for zero liability averages around $15 and is added to the other coverages you may have selected and is dependent on vehicle type.
Although this may sound great and self-explanatory, there may be some confusion if you are not paying attention. This confusion involves fairness among rental companies and the way they present the required and optional insurance coverages.
There have been many cases where the rental company has tried to make their rental prices seem low by not disclosing the extra cost of the mandatory liability until the customer arrives to pick up the rental.
Rental Insurance Provided by Credit Card
Like previously mentioned, your credit card may provide car rental insurance. So make sure to contact your card provider to ensure coverage extends to Costa Rica, and get it in writing.
Mandatory Liability
Costa Rican law requires that all vehicles must obtain liability regardless of purpose. This cost will be added as a separate charge during the reservation process. It protects all third parties in the event of an accident. It is important that you verify with your rental carrier concerning your deductible.
Be careful with the amount that you choose the deductible to be as it can easily increase your total amount due. The deductible price can also be determined by the vehicle type you rent, however, the daily amount varies and can be as high as $25. Note that it is normal to pay a higher amount for bigger vehicles.
Dealing with Unexpected Situations
You may or may not experience a bad situation while driving around. With that said, you need to understand that there never is a guarantee that a rental car will be perfect. This is especially true for vehicular breakdowns. If this occurs to you, your best bet will be to contact your rental company for assistance first.
That's because there is a very slow response time among emergency services providers unless they consider it a priority situation. Plus, if your emergency is way out in the jungle, then you can expect that you'll be waiting long. If your breakdown occurs within a city, then mechanic services should be more readily available.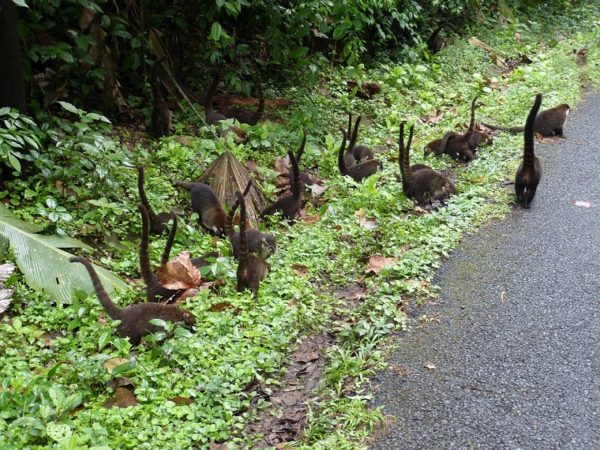 This is also the case if you are driving the Inter-American Highway, where mechanics and tow trucks are plenty.
For any car accidents, you need to call INS and Transit Police first by calling 911. The 911 operator will then transfer your call to the appropriate authority to assist with your emergency.
If your accident involves injuries and you are near any major towns such as Limon, Alajuela, Heredia, or Puntarenas, then there will be hospitals available. In the smaller towns, you will also be able to find a clinic with a doctor on hand as well as nurses. But it might be a challenge to find a good dentist.
Keep in mind that traffic laws prevent you from moving any vehicle involved in any auto accident or collision until directed to do so by Transit Police. This is so that the scene of events can be recreated for their investigation. However, if the drivers involved both agree on resolving the issue, then the cars may be moved to a safe location.
You will need to understand that if your Spanish is next to nothing, then you can expect a slow resolution when trying to explain what happened to the authorities, mechanic, and medical staff. Don't expect them to have a strong fluency in English, either.
For moments that prevent you from moving your vehicle safely following an accident or any other car problem, then you must set out the emergency triangles. Set them behind the vehicle and extending towards traffic so that oncoming vehicles are adequately warned.
As you are waiting for help to arrive, it is wise to refuse help from any passerby no matter how willing they are to help. Robbery occurs frequently in scenes of a car breakdown and oftentimes a gang could be working together to target vehicles with passengers they can steal from.
Getting a Ticket
Let's face it, getting a traffic ticket while on vacation is never fun. The best thing to do is pay it as soon as possible, so that it does not accrue interest or fees. To pay your ticket, you just need to go to any Costa Rican bank 2-3 business days after the infraction occured to allow time for processing.
If you see yourself unable to pay your ticket prior to traveling, let your rental provider know. This is because the ticket is associated with the car owner and not the drivers themselves. When you let your rental provider know, you will be certain to get a nice charge for the ticket amount on your credit card. Not only that, but you may also be charged administration fees for the trouble.
Other Option for Transportation
Besides the many available car rental companies in Costa Rica, there are several other modes of transportation that are widely used. Here are a few of the more popular modes that are used on a daily basis.
Public Transportation (Bus)
Public transportation is the most popular form of transportation in Costa Rica. It is also the cheapest way to get anywhere you need to go. You will find a bus that goes to every destination throughout the country.
If you rent an apartment or a hotel inside a city area and do not plan to travel outside, a public bus should be enough for your transportation needs.
There are two main forms of bus service: local and express. The local bus is what you would take to get around the general area of a town or city.
The express is the bus that goes to far distances such as from San Jose to Limon or from San Jose to Puntarenas. The express buses are newer models and provide great comfort.
There are also two other companies that operate smaller passenger buses and vans, which transport tourists to different locations all around the country. The Gray Line provides at least 10 different buses that depart San Jose and travel to various locations along the west coast such as Flamingo, Tamarindo, Jaco, La Fortuna, Conchal, Liberia, and Manuel Antonio.
Buses will return the same day from the same locations as well as a few routes that have more than one stop.
The second option is the Interbus, which also provides similar transportation routes. Bus tickets can be as low as $40 and as high as $85, depending on your chosen destination. It is good to know that if you utilize either of these buses, you may experience a long trip due to the many hotel drop-offs that occur before you finally reach your destination.
Taxi Services
Another option to get around is via taxi, which is readily available in any and all areas that are populated. To catch a cab, you can simply wave one down and they will pick you up if they don't already have a passenger.
The taxis all run on a meter that is based on the amount of kilometers. You will find many "private taxis" in many towns that are outside of the main metro area. These do not use a meter and are based on a single amount per ride, which is based on the distance.
You will also be able to catch an Uber ride within San Jose and surrounding areas.
Just download the Uber app and schedule a ride just as you would back home.
Now, on to You
We hope this article gives you everything you need to know about a renting a car in Costa Rica.
Although you don't always need a rental car for your trip, having your own car can help you fully explore what Costa Rica has to offer.