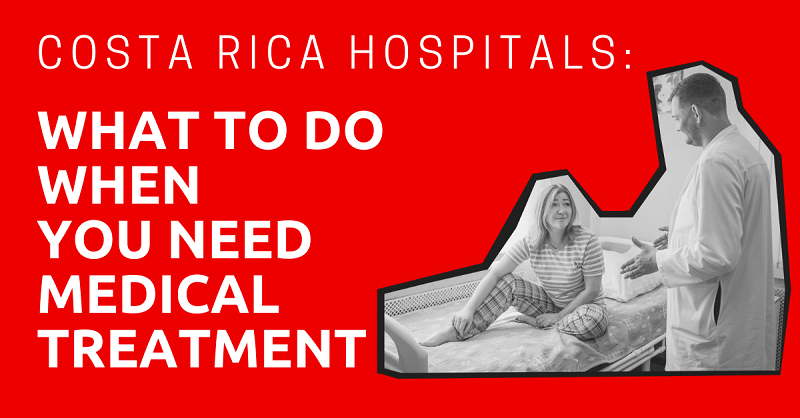 When you move to Costa Rica, at some point or another you're going to need medical care. You might have an emergency, you might want a health checkup, or perhaps you or your wife will need maternity care.
Before your need for medical care arises, it pays to know what kind of service you're going to get from public and private hospitals in the country.
And even if you don't live here but plan on visiting as a medical tourist, having clear knowledge will help you make the necessary decisions about which hospitals to visit.
With that said, our in-depth guide to public and private hospitals in Costa Rica will show you everything from the pros and cons of public and private hospitals to the kinds of treatment you can get and even what to expect on appointment day.
This article will take approximately 18 minutes to read. Don't have the time right now? No worries. You can email the ad-free version of the article to yourself and read it later!
Available Treatments
At Costa Rica's hospitals, you can get a variety of medical treatment and surgeries, see different specialists, and get emergency medical care, whether it's for you, your child, or an older relative.
The country has all the medical and surgical specialists you need: cardiologists, gastroenterologists, neurologists, pneumologists, neurosurgeons, oncologists, ophthalmologists, plastic surgeons, dermatologists, endocrinologists, and more.
This means you won't have to leave the country to get the proper treatment. This is one of the top reasons why many expats love to relocate here.
Doctors in Costa Rica's hospitals have years of training (sometimes in places like America) and go through continuous training to keep up with the latest medical practices, which means they provide quality, accurate, patient-focused treatment.
Treatment Quality
Medical and dental care in Costa Rica is consistently ranked as some of the best in the world by the UN and WHO. In fact, many expats choose to live in the country because of its healthcare system.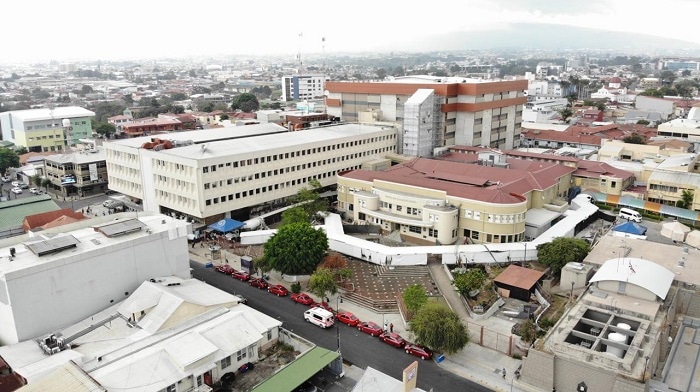 Moreover, hospitals are clean and equipped with modern facilities. Many of the doctors speak English and have trained in the United States and throughout Europe. And most of the doctors specialize in one thing or another.
When it comes to public hospitals, you can get treatment from medical students, interns, and resident doctors who specialize in different fields.
In private hospitals, you won't find trainee doctors because all the professionals who work there have many years of professional experience. Additionally, most of them also work for the Costa Rican Social Security System.
Pros and Cons of Hospitals in Costa Rica
Although hospitals in Costa Rica have a lot of good things going for them, they're not perfect.
Here are the major pros and cons of getting treated at private and public hospitals in Costa Rica.
Pros
Highly qualified doctors who speak English
Quality care from doctors who've trained at top universities abroad
The choice between getting treated at a public or private hospital—great if you move to Costa Rica
Low-cost, private medical care with same-day results
Government insurance, which gives you appointments, quality care, medicine, treatment, lab tests, emergency care, dentistry, and surgeries—if necessary—without paying more than your monthly premium
24-hour emergency medical care
Cons
Most of the cons below refer to public hospitals.
Long waiting times for non-routine medical treatment
Two- to three-month waits for special diagnostic tests—if they are not life threatening
Long wait times for appointments unless you use the hospital's telephone service to schedule a visit
Up to one year wait time for non-emergency surgeries
Getting Treated
In Costa Rica, you can get medical treatment in three ways.
First, you can go through Caja Costarricense de Seguro Social (CCSS), which is public insurance for locals and expats provided and administered by the Costa Rican Government.
To be eligible, you have to contribute part of your income to the CCSS—just as Costa Ricans do—and then you get access to most public medical care with no extra costs.
Second, you can get private health insurance, either from a local or international provider. Usually, private health insurance will cover you at both public and private hospitals.
This is often the best option for expats who haven't yet started contributing to the social security system.
International plans will often cover you for trips to other countries, so it'll be worth looking into your coverage options.
Third, you can pay for medical treatment out of pocket. The cost of medical treatment in Costa Rica is low compared to the United States.
An outpatient visit with a specialist will cost about $80 depending on the type of hospital you pick. In Costa Rica, you have two primary choices for hospitals, which you'll learn more about below.
Read more:
Types of Hospitals
In Costa Rica, expats can get medical care in two ways: healthcare provided by the government at public hospitals and healthcare provided by private hospitals.
You can find a variety of hospitals all throughout the country. In addition, Costa Rica has specialized hospitals like the Children's Hospital and the Maternity Hospital Carit.
Public Hospitals
In Costa Rica, public hospitals are directed, regulated, and coordinated through the Ministry of Health, which ensures that all of Costa Rica's public hospitals function properly and provide the necessary services to its citizens.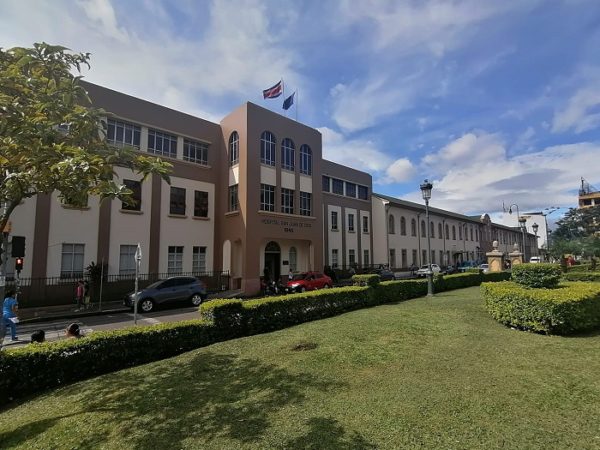 If you have public health insurance, treatment in the country is free in most public hospitals and clinics. However, as is the case with most other countries, public healthcare in Costa Rica has some disadvantages.
There are long wait times for non-emergency medical care, but once you get to see a doctor or get the care you need, quality and the degree of satisfaction is remarkable.
In the country's public hospitals, you will find general physicians, specialists, emergency services, hospitalization, surgical needs, delivery rooms, orthopedics, and even dental services—all free of charge if you pay for health insurance through the CCSS.
Moreover, the medical care that public hospitals provide is so good that even private hospitals send, on occasion, their most critical patients to public facilities. This is because some medical teams at public hospitals are qualified to deal with diseases that need special attention.
Second, in addition to long wait times, expats may find visiting a public hospital to be challenging. Making an appointment can be difficult since not all staff speak English.
However, a vast majority of doctors in Costa Rica speak English so this won't be an impediment to receiving quality healthcare.
Third, navigating the hospital can also be a challenge. You might not know what steps to take next unless you get help from a local.
With all of that said, you can find Costa Rica's public hospitals all throughout the country. If you are living in San Jose, you can check out Hospital San Juan de Dios, one of the country's most popular hospitals; Hospital Rafael Ángel Calderón Guardia; and Hospital México.
In the provinces, you may find doctors at public hospitals trained to perform all types of surgeries, doctors who can take care of patients who need intensive care, and doctors to treat medical emergencies.
Here are some well-known public hospitals in Costa Rica:
San Vito Hospital in Puntarenas
Enrique Baltodano Briceño in Guanacaste
San Carlos Hospital in San Carlos
Maximiliano Peralta Jiménez in Cartago
Tony Facio Hospital in Limón
You can check all available public hospitals on the CCSS's website.
In addition to public hospitals, you can also visit public health clinics called Los Equipos Básicos de Atención Integral en Salud,or EBAIS in short. They are basically a local public clinic that acts as your first step before visiting public hospitals.
I'll talk more about this later in the article.
Private Hospitals
Costa Rica has many private hospitals and clinics that can provide you, the expat, quality care if you have the money to spend.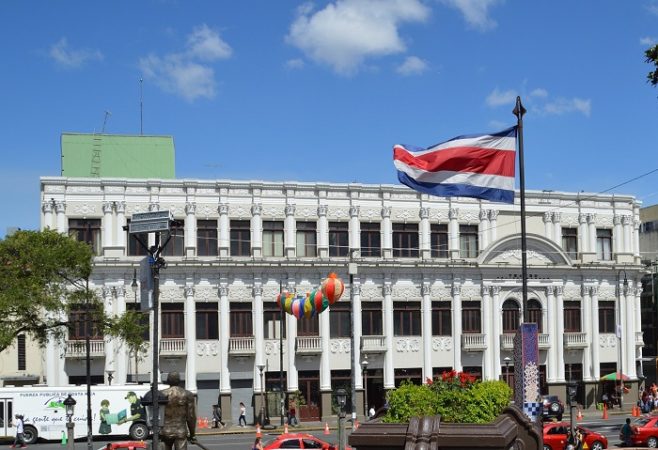 Private hospitals and clinics treat patients at any time and have many specialists, outpatient services, and surgeries.
Most leading private hospitals are in San Jose, the capital city of Costa Rica.
Visiting private hospitals has its advantages. For example, you don't have to wait in long lines for an appointment, staff speak fluent English, you can pay with a credit card, and you'll get more time to talk to the doctor of your choice.
The staff working at private hospitals will help you understand and follow the doctor's instructions.
However, private facilities also have their disadvantages, especially when it comes to pricing. Costs are generally higher and depending on the treatment you need this could be a financial burden.
Despite this, prices are still much cheaper compared to private healthcare in America, so if you're coming to Costa Rica as a medical tourist, you'll save yourself some money.
Hospitals in Costa Rica
As mentioned, medical care in Costa Rica is offered at both private and public hospitals. Below is a list of the better-known hospitals in Costa Rica, many of which are in the capital. However, if you're in the northern part of the country, Liberia will be the place to go for medical care.
Hospital San Jose Costa Rica
Unsurprisingly, the capital of Costa Rica is home to the country's best hospitals. It includes both private and public hospitals and a wide range of specialists.
Hospital San Juan de Dios
Hospital San Juan is the main public hospital in San Jose. Staff can speak English and can help with most medical issues from emergency care to diagnosis and treatment. It's open 24/7 and your best option for booking an appointment is over the phone.
Address: Paseo Colon, Merced, San Jose, Costa Rica
Phone number: +506 2547 8000
Hospital Mexico
Hospital Mexico is another public general hospital in San Jose, located on the western side of the city. It has an emergency department and various other treatment services. Although it's not as big as San Juan, it's still one of the best public hospitals in the capital.
Address: Apartado 11318, San Jose, Costa Rica
Phone number: +506 2242 6700
Hospital CIMA
Hospital CIMA is a private hospital that offers tertiary care. It's owned by an American company and is accredited by the Joint Commission International, an agency that tracks care standards. It's one of the more popular options for English-speaking expats and tourists, and is a relatively new addition to the city.
Address: Autopista Prospero Fernandez, San Jose, Costa Rica
Phone number: +506 2208 1000
Hospital Clinica Biblica
Hospital Clinica Biblica is the largest private hospital in the country. By extension, it has an impressive range of facilities covering every level of care. It's also where expats and English-speaking tourists will find themselves if they need primary level care in the capital. Luckily, it's a highly-regarded hospital with well-trained staff.
Address: Avenida 14, Calle 1 Y Central, San Jose, Costa Rica
Phone number: +506 2522 1000
Centro Nacional de Rehabilitación
As you might be able to guess from the name, Centro Nacional de Rehabilitacion is a rehab center for post-accident and operation care. It covers physio and other outpatient services provided by the public hospitals in the area. Due to it being a rehab facility in the capital, its physiotherapists are some of the best in the country.
Address: Apartado 11318, San Jose, Costa Rica (the same site as Hospital Mexico)
Phone number: +506 2232 8233
Hospital Nacional Psiquiátrico
The Hospital Nacional Psiquiatrico is Costa Rica's national psychiatric hospital. It therefore offers secondary-level care based on referrals from primary care units. Helpfully, it's very central in the city, making it easily accessible no matter where you are.
Address: Avenida 41, Llanos del Sol, San Jose, Costa Rica
Phone Number: +506 2242 6300
Hospital Nacional de Niños
This is the country's national pediatrics hospital. It provides all levels of care to children under 13, including emergency care. It's a well rated and highly regarded children's hospital, so, in the unfortunate event that your kids need medical attention in the country, you'll know they'll be in good hands.
Address: Paseo Colon, Merced, San Jose, Costa Rica (the same site as Hospital San Juan de Dios)
Phone number: +506 2523 3600
Hospital Catolica Costa Rica
Hospital La Catolica is another private hospital in San Jose, this time located in the Guadalupe province. It covers both pediatric and adult care and includes all levels of care. Despite being technically outside of the city center, it's only a short car journey.
Address: San Antonio de Guadalupe, Goicoechea, San Jose, Costa Rica
Phone number: +506 2246 3000
Hospital Liberia Costa Rica
Liberia is the largest city in the northern province of Guanacaste. It's a busy hub in the country's northwest due to its proximity to beach locations and major routes. As such, it's got several key hospitals in the region.
Enrique Baltodano Hospital
Enrique Baltodano Hospital is the main public general hospital in Liberia. As such, it covers every level of care for the surrounding regions. While this means it has plenty of services, it also means the waiting times can be longer than you might want.
Address: Avenida 9, Calle 13, Barrio Moracia, Liberia, Costa Rica
Phone number: +506 2690 2300
Hospital San Rafael Arcangel Medical Center
The San Rafael Arcangel Medical Center is the only private medical center in Guanacaste. It offers emergency care, surgery, maternity care, and more. In fact, there are more than 55 medical specialties at the medical center and, helpfully, practitioners all speak excellent English.
Address: Avenida Central, Calle 3, Liberia, Costa Rica
Phone number: +506 2690 5500
Hospital Directories
If you know Spanish, you can check out these directories to help you locate hospitals and clinics where you live:
Now that you know the pros and cons of public and private hospitals, let's dive a little deeper. In the next section you'll discover what to expect when visiting a hospital in Costa Rica.
Visiting Hospitals
If you live in Costa Rica and pay into social security, the first thing you have to do before going to a public hospital is visit an EBAIS.
This is where you will see a general practitioner who will check you, send you lab results to verify your general health status, and refer you to other public hospitals if necessary.
However, if you want to go to a private hospital, the first thing you have to do is pick the hospital of your preference. A good idea is to search the web and check the links I've provided in the section above.
Once you pick a hospital, it's time to make an appointment.
Making Appointments
In Costa Rica, you must make an appointment before visiting any hospital, public or private. The process can be done by phone, WhatsApp, or even online.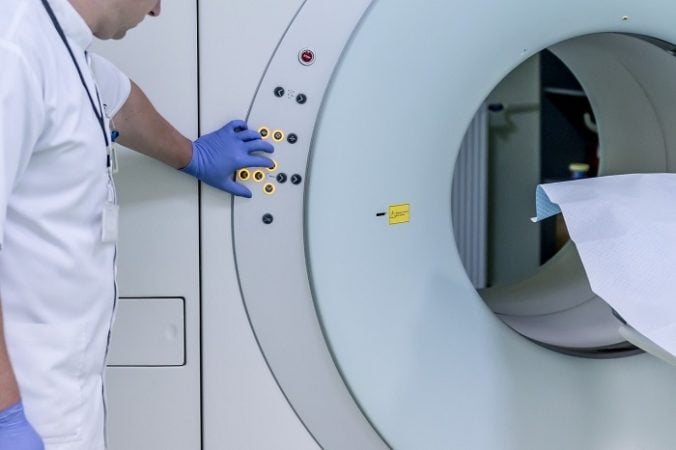 At private hospitals, since most staff speak English, it'll be easy for you to set up an appointment. And you might be able to see a doctor on the same day you call.
To make an appointment at a private hospital, just call the hospital, make an appointment with a specialist or general doctor, and show up on the assigned day.
It's a good idea to arrive 30 minutes before the appointment. This way the assistants and nurses can take your details and vital signs before you see the doctor.
When making appointments at public hospitals, unless you speak Spanish, you may need a translator—and the process is a bit different.
The first step is to make an appointment at the EBAIS, where a doctor will meet with you and possibly run some tests.
You'll then have to wait for the results of your x-rays, ultrasounds, or any other test you had to take. When they're ready, your doctor will call you in for a follow-up and review the results.
You will then be treated accordingly or, if necessary, be referred to a specialist at one of the public hospitals.
It's important that on the day of the appointment, whether you pick a public or private hospital, you must present all your documents in order, this includes:
your ID
documents indicating you're an expat resident in Costa Rica
medical records from your home country, if applicable
You should also get your social security in order, too, just in case you have to visit a public hospital.
If you need surgery at a private hospital, you must:
Handle your pre-admission at least three days before your appointment
Show up with a family member or person you trust
Present your ID or passport
Submit the order of internment issued by the doctor in charge on the day of your admission
Show up at least three hours before your surgery
Pay for the procedure in advance
Avoid carrying valuables or cash
Fast for 12 hours before the procedure
Before you show up for your surgery, tell your doctor if you're on any medications or if you need to bring specific tests.
For emergency procedures, you can still visit a hospital. However, you'll be sent to the emergency room.
Alternatively, you can visit private clinics owned by doctors without having to make appointments.
Paying Medical Bills
Hospitals in Costa Rica accept cash, credit card, and wire transfers. In addition to the Costa Rican Colón, US Dollars is generally accepted. However, the exchange rate might not be as fair as paying with local currency.
If you have CCSS health insurance, you won't have to pay since visits are covered.
If you have private insurance, though, you might have to pay and make a claim later. If the amount exceeds your coverage limits, you will have to pay the difference on the spot.
Picking Up Medication
After paying the bill, you'll have to pick up your medicine at one of the pharmacies located in the hospital.
If the pharmacy doesn't have your medication, you can buy it from any of the pharmacies throughout the country.
Now, on to You
Public and private hospitals in Costa Rica are some of the best in the world. And when compared to places like the United States, they're much less expensive.
This means that if you opt to get treated in one Costa Rica's hospitals, you can rest assured knowing that you're getting quality care at affordable prices.