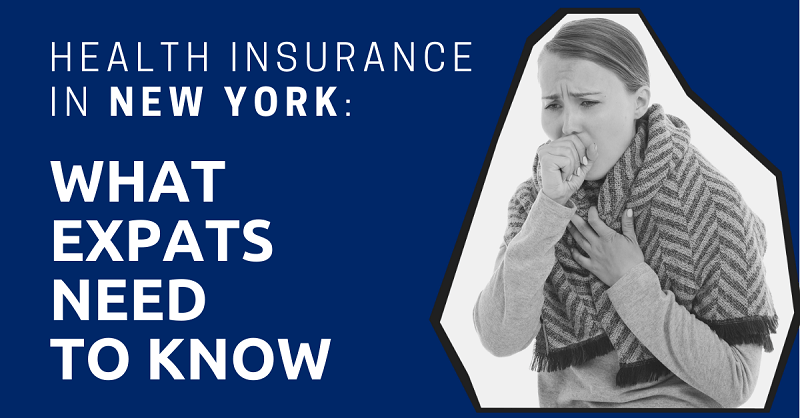 Health insurance is a major concern for everyone living in the United States.
Healthcare is a thorny issue given that healthcare costs in the United States are among the highest in the world.
Making matters more complicated is that each state has different rules and regulations when it comes to health insurance.
For example, if you live in the state of New York, you might not be able to get international insurance because of the state's regulations. But if you live in California, you can get international insurance.
With that said, this guide to health insurance in the United States will show you the public and private health insurance options available to you, the premiums you can expect to pay, and the steps you need to take to find the best coverage for your needs.
This way, when you have a medical emergency while living in the US, you won't be stuck with having to pay hundreds of thousands of dollars out-of-pocket.
This article will take approximately 34 minutes to read. Don't have the time right now? No worries. You can email the ad-free version of the article to yourself and read it later!
Why Do You Need It?
People have different reasons for getting health insurance. Some want it to safeguard their pockets. Some want it to have extra peace of mind. Some want it so that they can visit a hospital without having to pay large medical bills.
When it comes to most expats living in United States, here are the top two reasons why they get health insurance:
Medical Costs are Too High to Pay Out-of-Pocket
Any expat traveling long distances or commuting back and forth to work has the same capacity to injure themselves.
In the U.S., that translates into money being spent on one of the costliest commodities in the country—healthcare.
For example, when I was treated by an orthopedic doctor, I only had one consultation and was told to rest my leg. I was billed $600 for x-rays and the visit. Luckily, I was insured.
I didn't have to pay any of that money out of my pocket.
If you spend one day in the hospital, it's going to cost you a minimum of $3,949 on average. If you need a hospital stay, you could pay $15,734 on average for just one day, depending on the care you receive.
If you don't want to pay that amount of money out of your pocket, health insurance is something you should consider.
You have many options as an expat living in the United States, including:
International insurance
Private insurance
Public insurance
Group insurance
Travel insurance
We will talk more about them later in the article.
Anyone Can Get Injured
You may think you're healthy and not prone to accidents. You could chance it and not get coverage. Just remember—anything could happen.
One time, I took a plane to see my brother and his family for a holiday. I had a great time, but on the return trip, I was only a few minutes from exiting the plane when the unthinkable happened.
My mother had to make an emergency run to the bathroom, so I stood abruptly to let her squeeze by me and heard, POP! I displaced my patellar tendon in my knee.
When the tendon moved, I couldn't put any weight on it. I only had one useful leg.
To make matters worse, I had to be carried off the plane and rolled around in a wheelchair to get through the airport.
It took a little over a month to walk again without a cane or a brace. Before that, I had been a perfectly healthy specimen, one minute healthy and the next minute unable to walk.
Luckily, I worked from home before the incident, so I didn't miss any work. But my mobility was severely limited. Sitting or rising from a seated position was especially difficult.
HMO, PPO, and POS
When searching for insurance in the U.S., you will come across HMO, PPO, and POS.
Here's what they mean in summary:
HMO stands for Health Maintenance Organization. HMO Plans are considered affordable plans. You choose a Primary Care Physician (PCP) from the HMO network and go there for medical treatment.
PPO stands for Preferred Provider Organization. With this plan, you won't need to choose a PCP and can go to any hospital or doctor as long as it's a) under your insurance network or b) pay additional costs out of pocket. However, premiums are more expensive.
POS stands for Point of Service. It's basically a combination of HMO and PPO plans. You still have to choose a PCP and can get treated at other medical facilities in the POS network.
International Insurance
International insurance is popular for expats who live in the United States. It's also generally known as offshore insurance or expat insurance.
As the name suggests, this type of insurance is created mainly for expats.
One of the best things about international insurance is that it comes with worldwide coverage.
What this means to you is that you can have the insurance company pay for your medical treatment wherever you are in the world, including your home country.
Also, international insurance has a lot of plans and options. It's possible to customize your own plan by choosing the:
coverage limit
area of coverage
deductible
copay
You can also keep the plan if you leave the U.S.
However, many international insurance plans consider U.S. coverage as additional coverage, which significantly increases your premiums.
Still, it's a popular option for expats who live in United State.
Here's a quick rundown of the pros and cons of international insurance.
Pros
Anyone can get it.
You can keep the plan even after you move out of the U.S.
You can get treatment anywhere in the world as long as it's listed in your coverage area.
You can talk to a customer service representative in your native language.
You can visit many leading private hospitals in United State and have your insurance pay for it.
Plans and providers can be customized to your needs.
Cons
Depending on your plan, the insurance premium can be the most expensive of all insurance options.
You need a deep understanding of what you get to experience the benefits of international insurance.
International Insurance Companies
Let's take a closer look at popular insurance companies providing international health insurance to expats in United State.
GeoBlue
International insurance plans provided by GeoBlue are generally recommended for expats who need coverage in the U.S.—and U.S. citizens living abroad—because of their extensive network and prices.

They partnered with Blue Cross Blue Shield, which has a large network in the U.S. across all fifty states.
Its network is so big that a third of the American population is under their health coverage.
GeoBlue has traditionally been very generous regarding maximum medical coverage and carries no extreme sports exclusions.
Moreover, GeoBlue plans are affordable. You can read our review of GeoBlue to find out more info.
Cigna Global
Cigna Global is a well-known international insurance company for expats. Wherever you are in the world, you'll hear many expats talking about them.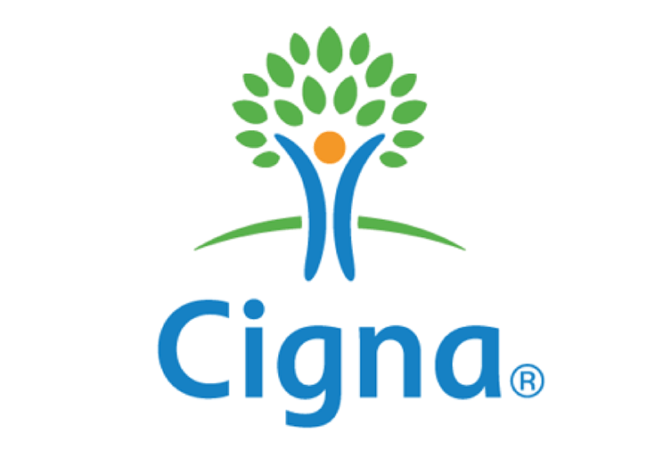 One of the main reasons people go with Cigna is because of how comprehensive and customizable its plans are.
You can choose what coverage you need and what you don't to come up with the perfect plan.
They also have good customer service and a worldwide network.
Although their plans are not the cheapest in the market, they're competitive in terms of premium per coverage.
Also, Cigna's plans don't have age restrictions.
Here's what you usually need to do when getting insurance from Cigna Global.
Choose your plan: Silver, Gold, or Platinum.
Select your area of coverage: the world including the U.S. or the world excluding the U.S. With U.S. coverage, the cost rises significantly.
Add or omit services, tailoring your plan: International Outpatient; International Medical Evacuation (offering free transport to healthcare facilities in other regions when necessary); International Health and Wellbeing; and International Vision and Dental.
Choose between the available cost-sharing and deductible options.
Cigna offers international coverage in more than 200 jurisdictions.
Having been in business for 30 years, its coverage compensates more than 1.65 million medical professionals and facilities.
You can read our Cigna Global review for more information.
IMG
International Medical Group (IMG) offers the Global Medical Insurance plan for expats living abroad.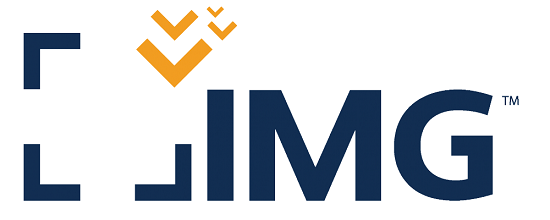 IMG's international insurance plans are affordable because you can choose your deductibles—from US$100 to US$25,000—and that significantly decreases your premiums.
Please note that if you go to the hospital outside of their medical network, IMG will only pay 80% of the next US$5,000 of eligible expenses before they pay everything in full, as long as it's under your plan limits.
You can get lifetime coverage when you apply to their plans before turning 65 years old and maintain it until you are 75 years old.
Then, you will be enrolled in their Global Senior plan, which provides health coverage until death.
IMG has a 15-day free look period. Upon review of the policy, you can reject it within 15 days and get a full refund of premiums paid.
IMG has been in the business since 1990 and has many subsidiary companies such as: AkesoCareSM, Global Response, and ALC Health.
NOW Health
NOW Health is an international insurance company based in Hong Kong.
Its international health insurance plan—called WorldCare Plan—offers four different coverage levels.
WorldCare Essential covers in-patient/day-patient care with an annual limit of US$3,000,000. It's a basic plan for those who need health insurance only when necessary since it doesn't cover out-patient coverage.
WorldCare Advance is somehow similar to the WorldCare Essential. However, it comes with a higher annual limit of US$3,500,000 covers, out-patient coverage, and additional coverage on doctor visits, physiotherapy, and other alternative treatments.
WorldCare Excel is an upgraded version of the Advance plan coming with US$4,000,000 limits and dental coverage.
WorldCare Apex is its highest plan. It comes with coverage of US$4,500,000 and now covers routine maternity care.
All of NOW Health's plans come with deductible and co-pay options.
Another good thing about NOW Health is its online application, where you can file your claim online in under five days.
AXA Global HealthCare
AXA Global HealthCare provides different international insurance plans for different types of expats.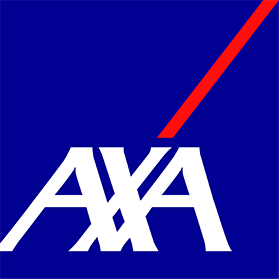 It provides specific plans for students, tourists, and those who want insurance with short-term coverage.
Like most international insurance providers, getting the U.S. coverage will increase the insurance premiums.
One good point about international health insurance plans from AXA Global Healthcare is that all plans, except the Foundation plan, come with dental care coverage, which is generally not provided by other insurance providers.
However, it doesn't cover you for chronic disease unless you purchase the Comprehensive plans or higher.
Let's take a closer look at all of AXA's plans.
The Foundation plan comes with an annual limits of US$160,000. Although it's their most affordable plan, the coverage limit isn't enough for expats in United State and other parts of the U.S.
You should at least get the Standard plan if you want to go with AXA. It comes with an annual limit of US$1,600,000 but doesn't cover chronic conditions.
The Comprehensive plans come with US$2,400,000 annual limits. It includes chronic conditions and also vision coverage.
The Prestige and Prestigive Plus are their highest plans. It has an annual limit of US$3,200,000 and US$8,000,000 respectively and covers most medical conditions including the health checks and maternity care. It also comes with travel insurance coverage for lost baggage and cancellation.
There's an excess option if you want to decrease your premium. You can also get a five percent discount when paying your insurance on an annual basis.
IntegraGlobal
IntegraGlobal is a smaller insurance company based in the U.K.
Although it has several international insurance plans, only the YourLife and Premiere Life plans are available for expats in the U.S.
Its health insurance plans also come with many limitations, including:
Lifetime limits of US$2,500,000 unless you go with the Premiere Life plan, which is its highest plan.
The choice of a semi-private room if you go with YourLife plan. If you want the option for private rooms, Premiere Life is your pick.
A 10% out-of-pocket fee for many treatments, including IPD treatment, ICU, scans, and surgeon's fee—unless you go with the Premiere Plan.
The lack of choosing where to get treated. To receive medical coverage in the US, you have to go to a doctor or hospital partnered with UnitedHealthCare.
However, being a smaller insurance company, it can be more flexible and personalized than other major insurance providers.
Other
In addition to the international health insurance companies mentioned above, there are also other insurance providers in the market, including:
International Insurance Exclusions
Health coverage provided by international insurance doesn't include all expenses.
There are certain conditions that exclude your coverage. They are called exclusions.
Let's take a look at common exclusions set by many private insurance providers:
Pre-existing conditions (some may cover you for higher premiums)
Developmental disorders like dyslexia, autism, short height, and obesity
Male or female fertilization or surrogacy
Injuries received in war or combat related circumstances
Illnesses related to drugs or alcohol abuse
Neurological damage resulting in the patient being in a vegetative state beyond 90 days
Sexual dysfunction
Cosmetic surgery or reconstructive surgery unless medically necessary (most cover reconstructive surgery for breasts after breast cancer surgery)
Treatment for personality disorders: schizoid, affective and histrionic personality disorders
Sex change operations and related treatments
In most cases, you must inform the insurance company in advance before visiting a hospital. Otherwise, the insurance company may not pay.
Notifying the insurance company in advance is especially important for expensive treatments. Not only do you get prior approval from them, they can also recommend hospital and doctor you should meet that specializes in your sickness.
You can find a complete list of exclusions in the fine print of your plan. You should read it carefully to make sure that you're covered for the things you want.
Waiting Periods
A waiting period is how long you have to wait before coverage on your insurance plan kicks in.
For example, many insurance companies have a 10-month waiting period for maternity care. This means you need to keep your plan for at least 10 months before they start paying for your maternity treatment.
Different sicknesses have different waiting periods. For example, COVID-19 coverage may only come with a 14-day waiting period, while organ transplants may come with a waiting period of two years.
In addition, different insurance companies have different policies on which sickness comes with the waiting period.
Some companies may have a waiting period for COVID-19 while others may cover it right away.
Reading the plan's fine print is the best way to find out.
Optional Coverage
When you buy your international insurance, you can choose to pay more in order to get additional coverage that doesn't ordinarily come with your plan—it's called optional coverage.
Here's a list of common optional coverage:
Out-patient treatment
Dental care
Vision care
Health checkups
Vaccinations
Alternative treatment
Comparing International Health Insurance
Since there are many international insurance plans from different providers available, a good way to compare plans is to use a brokerage website.
One such website is International Citizens Insurance, an insurance brokerage company from Boston specializing in international insurance for expats.
After you fill out the form, they will send you quotes from different providers. You can tell them what you need and let them find a suitable plan for you.
A brokerage company won't charge you anything for using its service. It gets commission from the insurance company.
Also, the price you pay is the same as when buying directly through an insurance company.
Alternatively, you can contact each international insurance company and get quotes for each plan, although this will take a lot longer.
Local Private Insurance
When it comes for local private insurance for expats in United State, you usually have two options:
State's Health Marketplace
Private companies

If you live in New York. plans available from New York State of Health Marketplace are for low-income workers or lawfully present immigrants such as students, workers, and Green Card holders.
You can check the official website from New York to find out more about the definition of lawfully present immigrants.
Each state have different requirements for those who can purchase insurance from the State's Health Marketplace.
Alternatively, there are private insurance plans that you can buy directly from insurance companies or insurance brokers.
The main limitation of private insurance is that it's only valid within the U.S. This means you'll need to buy a new insurance plan if you leave the country.
However, if you have any chronic disease during your stay in America, the new insurer might excluded it as a pre-existing condition.
Below is a list of several well-known U.S. health insurance companies that offer individual and family policies:
When buying local private insurance, you also need to be aware of exclusions, waiting periods, and optional coverage. However, they are pretty much the same as international insurance.
Here's a quick rundown of the pros and cons of local private insurance in the U.S.:
Pros
Available to everyone
Available from different insurance companies
Plans with customizable cost and coverage features
Available to buy at any time, mostly with a one-year contract
Cons
No coverage for most pre-existing conditions
Maximum coverage caps with each policy
Coverage is limited to only the U.S.
The Affordable Care Act (ACA)
You also might be eligible for the Affordable Care Act (ACA), also known as Obamacare, Trumpcare, federal health care, or PPACA.
In summary, it's local health insurance plans that come with:
pre-existing conditions coverage; and
free preventive care, including health checkups and vaccinations (including COVID-19)
With the ACA, insurance companies won't be able cancel your plan or significantly increase your premiums if you need expensive treatment.
However, Obamacare doesn't come with full health coverage. It pays you 60 percent to 90 percent of the medical cost depending on your plan.
You also need to apply for it during the application window, which usually opens from November until December 15th.
Obamacare is mainly available for Green Card holders and those working in the U.S. with a work permit.
However, requirements and regulations are subject to change regularly. It's best to check with your employer or insurance broker to see if you're eligible.
Lastly, keep in mind that you can get Obamacare plans from private insurance companies.
Medicare and Medicaid
Medicare and Medicaid are public health insurance plans established by President Lyndon Baines Johnson in 1965.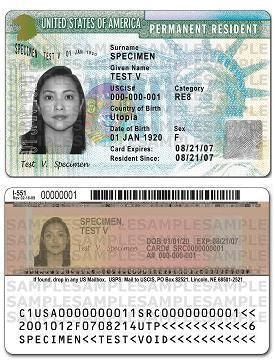 The purpose of these two public insurance plans is to provide Americans access to healthcare.
Therefore, they're not an option for expats unless you get a permanent resident status (Green Card) and hold it for at least five years.
You must also pay Social Security taxes for 40 quarters before applying for insurance.
Here's a quick rundown of the pros and cons of Medicare and Medicaid:
Pros
Covers pre-existing conditions
Coverage limits are somehow limited
Plans are affordable
Cons
Not available to most expats
You can only go to certain hospitals
Long wait times for appointments and treatment
With that said, let's look a little more closely at Medicare and Medicaid.
Medicare
Medicare is for those who are older than 65 years or those with disabilities.
There are four plans available from Medicare:
Part A covers inpatient care at a hospital, skilled nursing facility, hospice care, and home health care.
Part B covers services and products not included in Part A coverage, generally all outpatient services, including preventative measures and treatment used to perform diagnoses.
Part C covers Medicare Advantage plans.
Part D covers prescription drugs and must be accompanied by parts A and B coverage.
Medicare generally pays 80 percent of medical costs, leaving a remaining 20 percent to you, unless you have additional coverage in the form of supplemental health insurance.
Lastly, Medicare is a national health program operated by the federal government. Rules, regulations, and coverage are the same for every state.
Medicaid
Medicaid, on the other hand, is a federal-state program, which means that each state may have different rules, regulations, and coverage.
However, the general requirement is usually the same. An applicant must be either a U.S. citizen or a Green Card holder for at least five years.
Instead of age, Medicaid is for low-income people. The eligibility of Medicaid is based on the federal poverty level, which you can check from this link.
If your modified adjusted income (MAGI) falls below the federal poverty level, you're eligible to receive Medicaid.
Medicaid entitles you to receive medical care, and your rights are spelled out in the Medicaid application entitled "Access United State Health Care."
If you meet certain income or disability requirements, you're eligible to join the Medicaid Managed Care Plan operated by the United HealthCare Community Plan.
With Medicaid, you might receive free treatment or pay a nominal co-pay or US$0.50 to US$3.00 per visit with a maximum payout of US$200 per year.
Here's a list of coverage included in Medicaid:
Inpatient and outpatient hospital services
Health clinic visits
Family planning services
X-rays
Transportation to medical appointments
Here's a list of coverage excluded from Medicaid:
Respiratory therapy
Occupational therapy
Speech therapy
Cosmetic procedures
Hearing and dental services
Since each state have different requirements, regulations, and coverage, you should check the central website on which hospitals that accept Medicaid.
Find out more information about the Medicaid program in United State.
Group Health Insurance for Expats
If you work in the U.S., chances are your company already provides health insurance for you.
Obamacare requires a company with over 50 full-time employees to provide health insurance to their workforce. Otherwise, they'll have to pay a hefty fee.
A lot of smaller companies also get group insurance from local private insurance companies for their employees for tax reasons.
In fact, the group insurance market in United State is huge. According to KFF.org, a half of Americans in United State get insurance from the employers.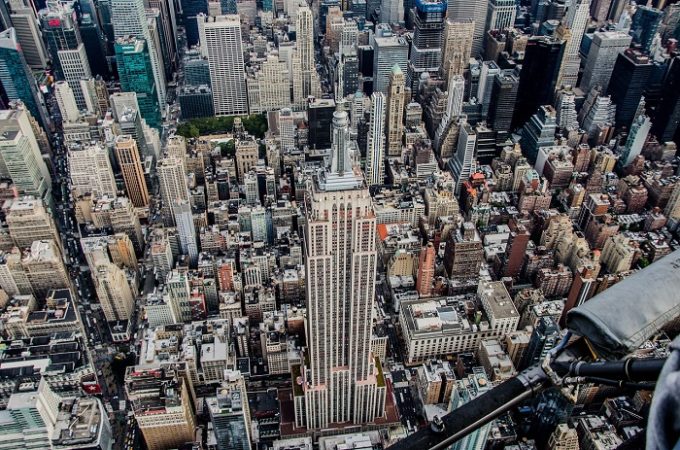 Group insurance usually covers your children if they're younger than 26 years old as well.
Coverage and premiums for the group insurance varies between employers.
Sometimes, your employer might cover the full cost. Other times, they split the cost in half with you. Premiums generally start at US$220 a month.
Group insurance usually doesn't come with full health coverage. You'll still have to pay a percentage of the medical expense with group insurance, which can be 30 percent, 50 percent, or more depending on the plan.
What's more, areas of coverage are usually limited to inside the U.S. Also, if you leave the company, your insurance will be cancelled automatically.
Here's a quick rundown of pros and cons of group insurance in the U.S.:
Pros
Doesn't base your cost on pre-existing conditions
Employer may pay a portion or all premiums
If employed by a multi-national company, coverage may extend to your home country in addition to the U.S.
Cons:
Fewer coverage limits and areas of coverage
If fired or you quit, coverage is cancelled
Travel Health Insurance
Generally, travel insurance for expats offers emergency medical coverage while traveling overseas. It also covers lost luggage, flight delays, non-refundable expenses, public liability, and trip cancellations.
Travel insurance can be purchased to cover a single trip or multiple trips throughout the year. Also, it usually comes with a travel time limit of six months to two years depending on your nationality.
While travel insurance comes with health coverage, it's mainly for emergencies only. This means that it's unlikely to cover sicknesses that don't count as emergencies.
For example, if you suddenly have diarrhea or catch a cold, then, travel insurance will cover your bills. On the other hand, if you're diagnosed with cancer during your trip, travel insurance won't cover you.
Also, if you get seriously injured travel insurance might pay to have you patched up, but send you back to your home country or transfer you to the hospital where your public insurance can pay for the rest of your treatment.
Therefore, travel insurance is good if you stay in the U.S. temporarily. For long-term health coverage, it's better to get health insurance.
All of the insurance companies mentioned in this article offer travel insurance, but note than some may call it visitor insurance.
There are also companies that specially offer travel insurance. The popular options among expats are World Nomads and SafetyWing.
Here's a quick rundown of pros and cons of travel insurance in the U.S.:
Pros
Cheaper than health insurance and comes with emergency health coverage
Comes with additional coverage for trip cancellation, lost baggage, and delayed flights
Cons
Provides only short-term coverage
Coverage is more limited than health insurance
How to Choose the Best Health Insurance
There is no best plan out there when it comes to health insurance. The plan that works best for a certain expat might not work for you.
Instead, you should find a plan that's most suitable to your lifestyle.
Let's take a look at how to find the right health insurance plan by answering a few questions.
Are You Already Covered?
If you work in the U.S., you might not need to purchase additional health insurance since it should be provided by your employer.
Public insurance is another good option if you're eligible for it.
Do You Plan to Move Out of the U.S.?
If you plan to move out of the U.S., getting international insurance from the get-go is the best option.
This way, you'll be covered no matter where in the world you move.
Otherwise, any chronic disease you may have during your stay in the U.S. might be considered a pre-existing condition by a new insurer.
Can You Rely on Public Insurance?
Unfortunately, the U.S. doesn't have universal healthcare. There are also limited choices for public insurance, which is only available to a specific group of expats as mentioned earlier in this guide.
There's a good chance that you'll need to get private insurance instead.
Is Local Private Insurance Right for You?
If you stay in the U.S. most of the time, getting local private insurance can be a good choice.
However, it doesn't cover you if you want to fly back to your home country and get treated there for any sickness that requires long-term care.
Most local insurance pays the hospital directly if you go to a hospital inside their network. Depending on your plan, you may need to pay a co-pay between US$45 and US$250.
Is Travel Insurance the Right Choice?
To make sure you have some form of emergency medical coverage, you can get travel insurance while waiting for your main health insurance to kick in.
If you already have local insurance, you can also get travel insurance before taking a trip abroad.
Is International Insurance a Good Choice?
Unless you have insurance provided by your company or are eligible for public insurance, international insurance is recommended for every expat.
It comes with worldwide coverage, including in your home country, and you can still keep the plan when moving out of the U.S.
Before buying, check the coverage you need, including area of coverage, age restriction, exclusions, and which hospitals you can go to.
How Much Coverage Do I Need?
The best way to find out how much coverage you need is to take a look at the most expensive treatment in the U.S.
Based on the data from the Agency for Healthcare Research and Quality, here's how much you need to pay per night for common medical treatments:
US$18,000 for septicemia
US$12,000 for heart failure
US$11,000 for diabetes with complications
US$10,000 for pneumonia
US$4,000 for a baby delivery
Please note that these numbers are averaged from all the hospitals in the U.S.
What's even crazier is that you'll pay much more if you go to a private hospital.
For example, staying in an ICU in a hospital in the New York Presbyterian Hospital network cost you US$21,876.75 a night.
This Reddit forum has a good discussion on how much people really pay for the most expensive treatments. The highest amount is over US$3 million for bone marrow transplants.
Many people paid over US$500,000 when they were hospitalized for a few days.
Therefore, your insurance should have at least US$1,000,000 of coverage limits. If you want to be safe, get at least US$3,000,000 in coverage.
What Doesn't the Policy Cover?
If you or your spouse are planning to have children, read your policy closely as many plans only offer pregnancy coverage as a special option.
When reading the policy, answer these questions:
Is there a waiting period for the onset of coverage?
Does the coverage start after a waiting period for pre-existing conditions?
Does the plan offer coverage in the countries you will visit, live, or work in?
Should You Go Without Health Insurance?
Although it's possible to pay medical bills out of your pocket, it's not recommended in the U.S.
The cost of healthcare here is among the highest in the world.
Remember, an overnight stay can cost you US$80,000 without insurance.
Based on the United States Census Bureau, only 8.5 percent of the U.S. population is uninsured.
Can a Foreigner Get Health Insurance in the USA?
There are various health insurance options for foreigners who are living in the United States.
Actually, insurance options available to foreigners (especially those who are working here) are somehow similar to those of US citizens'.
International health insurance and local private insurance are available to anyone living in the US.
However, your health insurance plans need to be compliant with the Affordable Care Act (ACA) if you are a tax paying resident or working in the United States.
Since regulations for the ACA differ among different states, international insurance might not be available in certain states, including New York.
The regulations are subject to change over time, so it's best to check with the official website of the state you are currently living in to find out the latest regulations. Alternatively, you can get advice from an insurance broker.
Public insurance, including Medicare and Medicaid, is usually not an option for foreigners unless they've been a green card holder for at least five years.
Can a Tourist Get Health Insurance in the USA?
If you are traveling to the United States, you can get any insurance as long as it comes with USA coverage.
Travel insurance is generally a good option.
You should get one before flying to the country to ensure you are covered as soon as you arrive. Note that a majority of travel insurance providers require you to get health insurance at least a day before the departure date.
Although it's possible to get travel insurance while you're already inside the United States from some providers like SafetyWing, there's a waiting period of at least two weeks.
You don't want to travel to the United States without any form of health insurance. The cost of healthcare in the US is expensive and can easily drain your money.
Because of the high healthcare costs, the cost of travel insurance in the United States is usually more expensive than insurance in other countries.
It is also recommended to get travel insurance with at least $3,000,000 limits and emergency medical evacuation coverage, such as the standard plan from World Nomads.
How Much Does It Cost to Get Health Insurance in the USA?
Since the cost of healthcare in the United States is among the highest in the world, you need to pay more if you want your health insurance provider to cover your healthcare expenses in the US.
International health insurance plan with US coverage can be at least 30% more expensive than a plan without US coverage.
For example, Cigna Global with US coverage costs $247 a month for a 35-year-old male, while the same plan without US coverage costs $196.
Bear in mind that the cost of health insurance that different people pay widely varies because of various factors, including:
Age
Medical condition
Gender
Nationality
Coverage and coverage limit
Therefore, instead of trying to find the cheapest plan out there, it's better to find the most suitable plan based on your budget and requirements.
Which Insurance is Best for Visitors to the USA?
Getting travel insurance is highly recommended for anyone visiting the United States.
Many of the US visitor insurance plans you might see on the market are essentially travel insurance.
And there is no such thing as the "best insurance" for visits to the United States.
Instead of finding a so-called best plan, focus on finding the right insurance that best suits your requirements.
For example, if you plan to do extreme sports in the US, you need a plan that comes with extreme sports coverage. Otherwise, you won't be covered for any extreme sports-related injuries that you might sustain.
That said, an insurance plan with extreme sports coverage is more expensive than a normal plan. You may not want to pay that extra money if you don't have any plans to do any risky activities.
Overall, World Nomads has solid options for insurance. Although it can be more expensive than other providers, it offers comprehensive travel insurance plans that should cover all your needs while in the United States.
Now, on to You
We hope that this article has answered your questions about health insurance for expats in United State.
Health insurance is a complicated matter. If you need some help, you can contact a broker and let them help you find the right plan.
International Citizens Insurance is a good place to start.
You can talk to them, get more information on insurance policies, ask questions, and decide for yourself what plan is right for you.