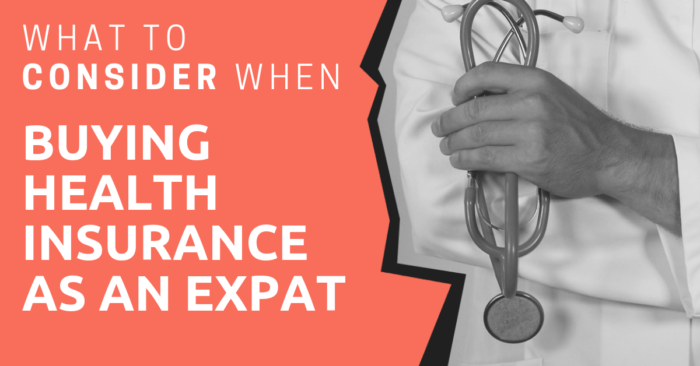 As expats, we need all the help we can get, especially when it comes to buying health insurance for ourselves and our families.
This guide will give you a general understanding of what to look for when buying health insurance to cover you abroad.
This article will take approximately 30 minutes to read. Don't have the time right now? No worries. You can email the ad-free version of the article to yourself and read it later!
Coverage
Coverage is the main part of health insurance. All health insurance comes with hospitalization coverage.
This basically means that the insurance company will pay for your medical expenses in full as long as they are under the coverage limit.
This includes the cost of the doctor, medications, scans, rooms, utilities, and any other medical-related expenses.
Follow-up treatments are also usually covered by health insurance.
The insurance company will pay for any illness you have, including COVID-19, as long as it isn't counted as an exclusion.
Please note that certain insurance plans may not cover certain illnesses in full, such as cancer, organ transplants, and AIDS.
Areas of Coverage
As an expat, are you covered when traveling to your home country and other destinations? If so, for how long?
If you buy cheap health insurance, you may be covered for only the country you're living in.
But with more expensive health insurance, you can get coverage no matter where you travel.
It's easy to take for granted where and how long your insurance coverage protects you. So be sure to check.
Options
There are three types of health insurance available to expats in general.
International Insurance
International health insurance is often called expat health insurance. It's the most popular type of health insurance among expats for various reasons:
It's easier to understand than local insurance.
It's more comprehensive than other options.
It comes with international coverage, including for your home country.
You can keep the same plan even after moving to a new country.
Although international insurance is usually the most expensive option, it can be less expensive than local private insurance when looking from a price-for-coverage perspective.
You can check out International Citizens Insurance to find out available international insurance for you.
Local Insurance
Local private health insurance is different between each country. For example, in Canada, people get private insurance to add additional coverage to their public health insurance.
In Thailand, private health insurance has its own way of specifying coverage limits which can be confusing to expats.
Local insurance is usually less comprehensive than international insurance and comes with less coverage as well, and is usually only suitable for those who plan to stay in a certain country for the rest of their lives.
Public Insurance
Public insurance is usually mandatory for those who are working in that country. The amount you pay into public insurance is normally based on your level of income.
The best thing about public insurance is that it covers pre-existing conditions, which is hard to find on private insurance plans. However, the main disadvantages of public insurance are:
Long waiting times. It can take months to get a simple scan.
You cannot choose the hospital you go to on your own.
Medical staff might not be able to speak English.
The quality of treatment you get differs significantly between countries. If you live in Germany or Spain, you might only need public insurance without having to buy private insurance at all.
If you live in China or Costa Rica, you might want to consider getting private insurance for additional coverage.
If you live in Vietnam or Cambodia, it can be a good idea to get private insurance from the get go.
Limits
A health insurance limit is the maximum amount of money a health insurance company will cover you for in certain situations.
Most insurance companies set limits each time you buy or renew and have three types of limits:
Overall Plan Limits
Benefit Limits
Procedure Specific Limits
Let's look at each one more closely.
Overall Plan Limits
Read carefully and know that there are some plans that will cover you in full, while others won't.
In general, health insurance plans have two overall plan limits:
Annual Limits
Higher Lifetime Limits
Annual Limits
Annual limits are the limited sum of medical expenses you're covered for within any one policy year as long as the health insurance is active.
Higher Lifetime Limits
Lifetime limits are the limited sums of medical expenses you're covered for while you're enrolled under a health insurance plan.
How Overall Plan Limits Work
Let's say your treatment costs the equivalent of $100,000 USD, but your annual limit is capped at $80,000 USD. This means you have to pay the $20,000 USD difference.
Many medical plans set their coverage to "as charged," meaning your insurance company pays the total amount charged by the hospital—subject to both limits.
If you're unfamiliar with the costs of treatment offered in the country you live in, it can be hard to decide what amount of coverage is sufficient.
It's good practice to look up the list of surgery costs at reputable private hospitals in the country to get a good idea of the costs.
Benefits Limits
Many local insurance plans come with limits on inpatient care costs for room and board, operations, ICU, surgical fees, and hospital bills related to inpatient treatment.
ExpatDen founder Karsten Aichholz, for example, had endoscopic sinus surgery, septoplasty, and radio frequency turbinate redirection in Bangkok, Thailand at Bumrungrad Hospital.
Here's a breakdown of costs:
| | |
| --- | --- |
| Service | Cost |
| General Anesthesia | 8,110 baht |
| Doctor | 95,000 baht |
| Lab – Pathologist | 985 baht |
| Lab – Pathology | 1,470 baht |
| Medical Equipment | 26,925 baht |
| Medical Supplies | 70,736 baht |
| Medicine | 24,022 baht |
| Nursing Services | 2,710 baht |
| Operating Room | 22,140 baht |
| Other Medical Service Charges | 760 baht |
| Room | 7,710 baht |
To put these expenses into insurance terms, it should be labeled as doctor's cost at 95,000 baht, room at 7,710 baht, and hospital bills at 157,498 baht.
Even with a two-million-baht limit, if his insurance plan limited his hospital expense benefits to 80,000 baht, he would have needed to pay 77,498 baht.
The total cost for the operation and stay was 260,208 baht, not including pre- and post-operative care and follow-ups.
His insurance company, ACS, comes with overall plan limits and paid for everything.
Procedure-Specific Limits
Insurance companies limit coverage for specific procedures. Here's an overview of common procedures and how much you're limited to.
Organ Transplants
Some insurance companies have limits on donor costs for organ transplants. Now Health International's WorldCare Excel plan limits them to $50,000.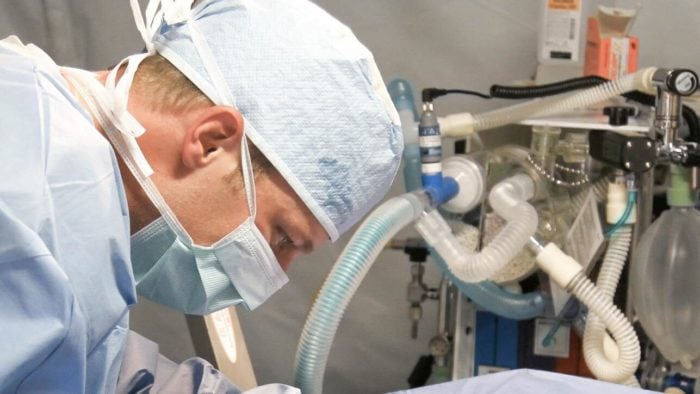 I assume they want to avoid having the hospital bill them for ICU costs by the late donor.
In some cases, like with ACS, they refuse to pay for any donor costs.
HIV Treatment
A lots of insurance companies won't cover you for HIV treatment if you caught it through sex. Some even exclude it outright.
Those that don't limit treatment costs put a limit on the maximum amount you can claim. With Luma's Asia Care Plus plan you'd get $15,000 USD.
Pregnancy
In most cases, pregnancy is an add-on, often with coverage limits and a 10-month waiting period before coverage kicks in.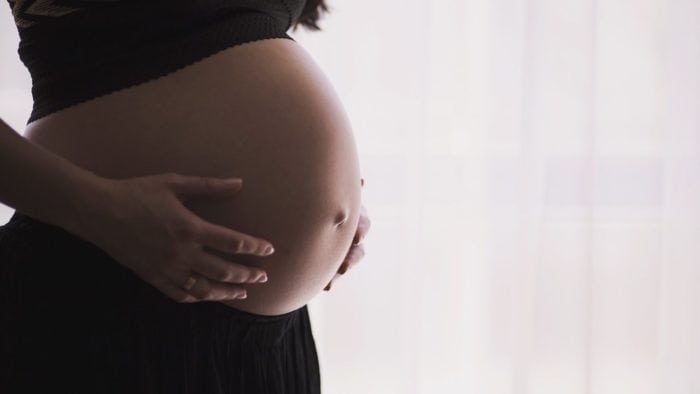 If you or your spouse plan on getting pregnant, make sure you buy insurance and maternity coverage at least 10 months in advance.
Exclusions
Most private health insurance plans have exclusions. Exclusions in health insurance eliminate coverage for treatment needed from certain accidents, acts, or conditions.
If your insurance plan excludes coverage for the treatment you need, you may need to buy add-ons or extra insurance.
Here is a list of the most common private health insurance exclusions:
Alcohol and Drugs
Alternative Medicine
Chronic Diseases
Congenital Disorders
Disasters and Terrorism
Motorcycle Accidents
Sexually Transmitted Diseases
Sports
Let's look at each exclusion more closely.
Pre-existing Conditions
Pre-existing conditions are the biggest problem with health insurance plans.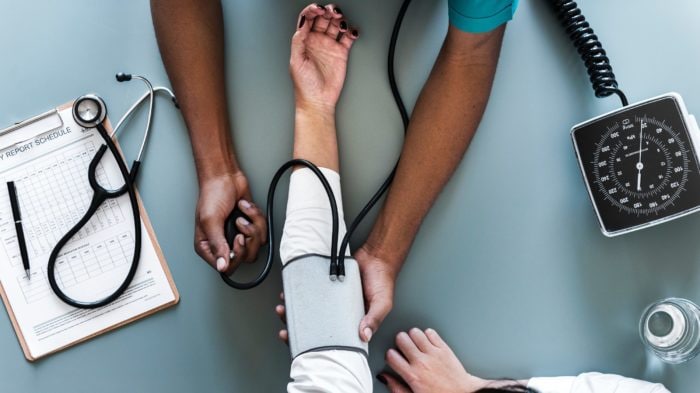 You'll often hear that insurance companies will review pre-existing conditions on a case-by-case basis or offer insurance excluding pre-existing conditions.
Insurance companies may refuse to cover you for serious injuries or illnesses that can lead to problems in the future.
Insurance companies do have the right to:
Accept you without limitations or surcharges
Accept you with surcharges
Accept you with exclusion of a particular condition
Deny you coverage
If you or a family member has a pre-existing condition it's worth considering social health insurance instead.
But there's no harm in getting an offer to compare your options and check whether you can get private health insurance if you have the choice.
Definitions vary from insurer to insurer, but some common pre-existing conditions are:
Acne
Anxiety
Asthma
Atherosclerosis
Cancer
Chronic obstructive pulmonary disease
Depression
Diabetes
Extreme obesity
Sleep apnea
The Affordable Care Act that went into effect on January 1st, 2014 in the USA ruled that insurance companies can't refuse to cover you or charge you more for pre-existing conditions.
But a lot of other countries don't yet have this law, and it remains an issue for expats in most countries.
This means your potential insurer can review the pre-existing conditions you might have and write up a plan that excludes those conditions to lessen the company's risk of reimbursing you in the future.
Alcohol and Drugs
If you get hurt while under the influence of alcohol or drugs, insurance companies can refuse to pay for any medical costs resulting from the injuries, even if you didn't cause the accident.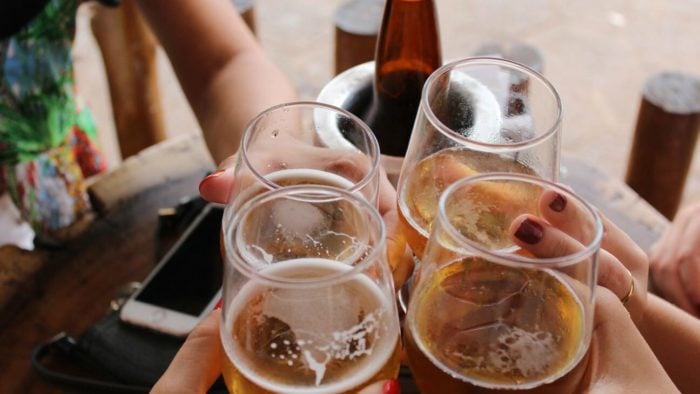 Each insurance company handles these cases differently, so read the fine print.
Other insurance companies may investigate your case to find out how how drunk or under the influence you were when you were injured.
Alternative Medicine
Alternative medicine in healthcare is any treatment that isn't backed by medical science. Compared to conventional medicine, alternative medicine hasn't yet been proven to be effective. Insurance companies refuse to pay for this kind of treatment.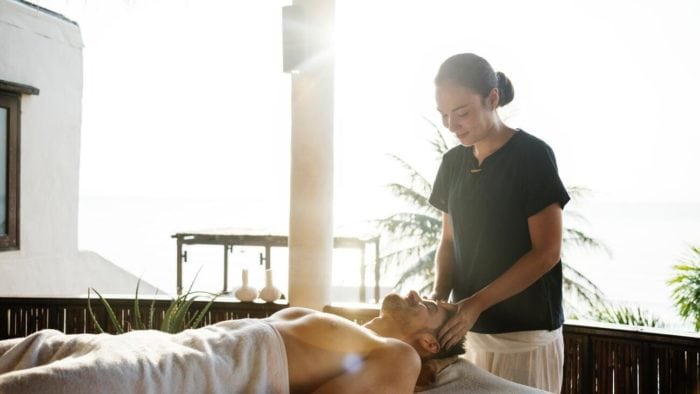 Alternative medicine can include but isn't limited to:
Homeopathy
Acupuncture
Naturopathy
Osteopathy
Chinese traditional medicine
Some health insurance companies cover alternative treatment on a case-by-case basis. For example, chiropractic care is covered if practiced by a medical practitioner, but not by a non-medical alternative healer.
Chronic Diseases
A chronic disease is a disease that lasts longer than three months or causes persistent health problems.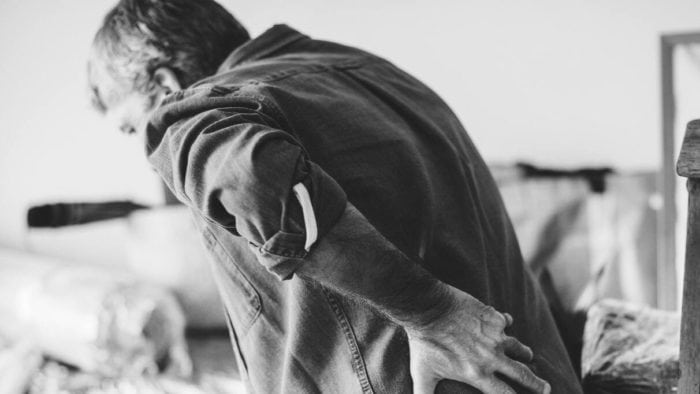 Most insurance companies won't cover you if you have a chronic disease. But if you get coverage and then fall ill with a chronic disease, they will cover you.
With outpatient department coverage, or OPD, chronic diseases cause some of the most costly claims.
Insurance companies may also refuse to cover you if you fall ill with one of the following chronic diseases within the first 120 days of coverage:
Hypertension, diabetes, and cardiovascular disease
All tumors, cancers, cysts, nodules, polyps, stones of the urinary and biliary systems
All ear, nose, sinus, and throat conditions
Hernias, hemorrhoids, fistulae, hydrocele, varicocele
Diseases of the reproductive system including endometriosis
Vertebro-spinal disorders, slipped discs, and knee conditions
That's a long list of conditions you won't be covered for in the first four months of coverage.
Congenital Disorders
Congenital disorders, also known as birth defects, are either internal congenital anomalies or external congenital anomalies.
Internal congenital anomalies are anomalies inside the body. External congenital anomalies are anomalies on the outside of the body.
Common congenital disorders are:
Albinism
Benjamin syndrome
Chromosome 22 Abnormalities
Cleft lip/palate
Congenital heart defects
Fetofetal Transfusion
First arch syndrome
Gastroschisis
Goldenhar syndrome
Harlequin type ichthyosis
Hemifacial Microsomia
Holoprosencephaly
Most insurance companies exclude congenital disorders, although some might cover certain internal congenital disorders or pregnancy complications resulting from congenital disorders.
If you're planning to have children, you might want to find a plan that covers congenital disorders.
If you or your family have a history of congenital disorders and you're pregnant, you can have your baby tested before they are born. Some insurance companies cover these tests, especially if the coverage includes maternity benefits.
Congenital disorders are also a concern if you plan on buying insurance for your child. Insurance companies won't cover existing congenital disorders in most cases.
Disasters, Terrorism, and War
If you're injured from a natural or man-made disaster, terrorism, or war, you may not be covered for medical costs.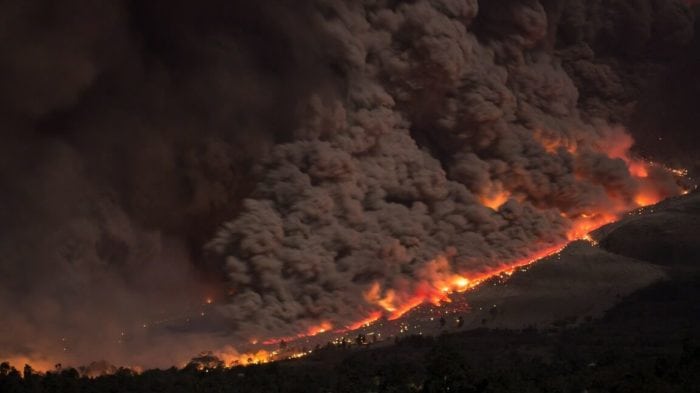 If you're worried that you might be living in an area where you could fall victim to one of these exclusions, you have to buy an added or extra insurance—if you can find an insurance company willing to cover you.
Motorcycle Accidents
Motorcycle accidents are common around Asia, where millions of people ride motorcycles everyday and in every place.
You carefully check this exclusion carefully when you buy health insurance from a country like Thailand.
There are certain insurance plans that totally exclude all hospital treatments caused by riding a motorcycle. In some cases, they may still cover if you have a driving license and wear a helmet.
Sexually Transmitted Diseases
Sexually transmitted diseases are any disease contract through sexual acts. Some insurance companies exclude coverage of STDs.
Some insurance companies may cover you for STDs if you weren't at fault. But you may have to prove it.
The majority of costs for STD treatments fall under outpatient care. Unless you opt for outpatient coverage, insurers won't cover you for STDs.
Sports
If you're at risk for sports injuries, have your potential insurance company put into writing whether or not they'll cover you.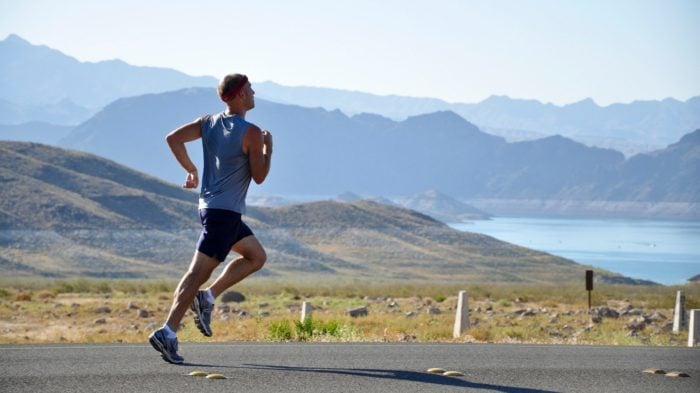 There are plans that cover you if you take part in extreme sports, combat sports, and professional sports, but the premiums are higher.
Most standard insurance plans don't cover these activities though, so you should check your exclusions for sporting activities.
Cancellations and Refusal of Extensions
Can insurance companies cancel your insurance plan or refuse to renew it? If so, avoid these plans.
If you send in a lot of claims, get a chronic disease, or are sick when the renewal date comes around, insurance companies may try to refuse you coverage.
This happened to one of our ExpatDen readers.
A broker sold him an affordable plan that seemed comprehensive. He found out it was an "annual plan" when the insurance company canceled it the moment he became too pricey for them.
The same thing also happened to on of our team members. A few years ago he had to get a cardiac Holter monitoring test.
Although the results showed that his heart was normal, the insurance company listed it as an exclusion and they didn't cover costs related to cardiac arrhythmia for a year after that.
In other words, when he needed the insurance the most, the insurer didn't cover him.
In another case, an Australian friend of ExpatDen bought local insurance when moving to Malaysia.
He suffered a heart attack a year later. He got a balloon angioplasty to widen his coronary arteries to curb further incidents of heart disease.
He was treated at a panel hospital so most of the costs were covered by his insurance company.
When the time came for him to extend his policy, the insurance company refused to renew it. He'd missed a clause that stated that the company reserved the right to cancel or refuse renewal.
As he had developed cardiovascular disease, which he was unaware of when he bought insurance, he was now too costly for the company.
He was left unprotected from any future treatment costs around the same time he discovered he had a chronic heart condition.
In countries like Germany, though, once you're insured, health insurance company in Germany can't cancel your policy unless you don't pay—and even then it isn't easy for them to do.
Even if you have an accident or get sick and they have to pay a million Euros every year for you, they still can't cancel your coverage.
Look out for clauses in your potential insurance plan about cancellations and refusals of extension. You don't want to find yourself in a position where you're suddenly uninsured.
If you want an insurance plan that gives you lifetime coverage without the risk of cancellation, check out ACS.
Age Restrictions
If you sign up before the age of sixty, it isn't hard to find health insurance with lifetime coverage. Once you're 65 and over, you might find it difficult to purchase comprehensive insurance.
Also, the premium for your insurance begins to go up once you hit 50. Once you're older than 60 the costs begin to increase significantly.
All this makes sense since you spend more in healthcare as you age. By the time you reach 65 years old, average healthcare costs are triple the annual average cost of what you paid in your 20s and 30s.
As we've already gone over in the Pre-existing Conditions section, you should be mindful that your insurance can't cancel or refuse to renew your coverage based on your age.
In countries like Germany there are no age restrictions. You can get lifetime coverage once you insured.
Premiums
Premiums are the easiest part of an insurance policy to understand. But even though the premiums are stated, you should keep these things mind:
Payment Terms
Deductibles
Medical Inflation
Age Groups
Payment Terms
When it comes to insurance payments, it's wiser to pay for the full year if you can afford to. Most insurers have a significant surcharge for monthly or quarterly payments.
With the exception of travel insurance, your contract is going to run for the full year and it makes more sense to pay in full where possible.
Deductibles
Your premiums will be a lot lower if you agree to pay for the first thousand or two thousand dollars of healthcare each year yourself.
This means you won't be able to claim anything but severe cases.
Make sure you keep receipts and file them by their deadlines. People forget about this because they don't expect to have to pay for bills beyond their deductible—until they do.
An easier, more hassle-free choice that would get you the same results but much less paperwork would be to just opt out of outpatient coverage.
What happens if you're in an age group where cost for insurance shoots up? You can add a deductible to lower your premium to an affordable level while keeping coverage for serious cases.
Another way to lower your premiums is to opt to pay for insurance deductibles. There are two main types of deductibles often seen in Malaysia:
Annual Deductibles
Per-condition Deductibles
Annual Deductibles
An annual deductible sets a minimum amount that must be paid for all covered treatments before your insurer begins to cover you.
This means if your policy has the equivalent of a $2,000 USD annual deductible, you have to pay for the first $2,000 USD for your healthcare in a policy year before your insurer pays for your healthcare costs.
Per-Condition Deductibles
A per-condition deductible is a specific type of deductible. It means you'll have to pay a certain amount for each individual health situation.
For example, if you broke a left arm and your per-condition deductible is the equivalent to $1,000 USD, you'll have to pay that amount towards your treatment before your insurer covers you.
If you somehow break your right arm a few months later in an unrelated accident, you'll have to pay another $1,000 USD before your insurer covers the subsequent costs of treatment.
Whilst you'll lower your premium payments by a significant amount, this also limits your claims to more severe cases.
Medical Inflation
Medical inflation in some countries is high. Most insurance companies say raise yearly premiums by less than 10%. But increases are usually a lot lower than that.
But you should keep this in mind for budgeting. Your health insurance can go up 5% each year along with the increases that occur when you get older.
Age Groups
Insurance companies usually categorize age ranges into five-year groups, although some companies increase their premiums by a percentage every two years.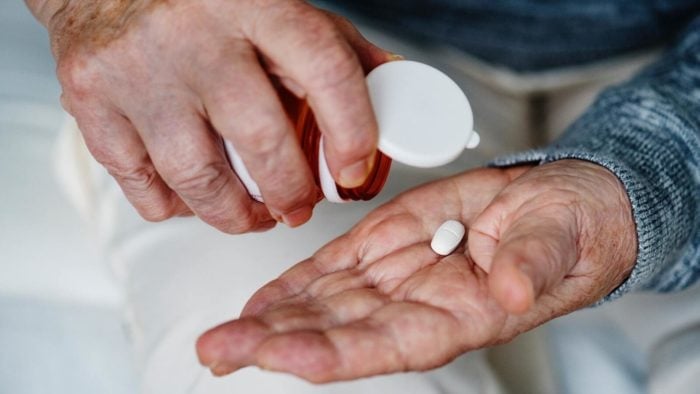 As you advance into a new age group, the premiums go up accordingly. Between your 20s and 30s where you are less likely to suffer from age-related ailments, you won't see much of a significant increase.
It's a good idea to compare your current rates with the rates your insurance company is charging people in age groups above yours to get a better understanding of how much it'll go up over time.
Excesses
You might accept an excess when buying insurance to lower your monthly premium, which means you pay a specified amount every time you make an insurance claim. The amount of excess is stated in your policy.
With some insurance companies, you get to choose from a few excess options. The more excess you agree to pay up-front as part of your coverage, the lower your health insurance payments are.
You only have to pay an excess if you are admitted to a hospital, and excess due is paid directly to the hospital prior to your admission.
How excesses are charged differ between insurance companies. For some policies, the excess might be capped at a set number of claims. Others might require that you pay excesses for every hospital admission.
Co-Payments
Some insurance policies include a co-payment clause, like the Allianz Medisafe Infinite Xtra plan.
Like excesses, co-payments lower your health insurance premium. You agree to contribute an out-of-pocket payment for hospital admittance in exchange for a lower up-front insurance premium.
Unlike an excess, which is a set amount of money you pay towards hospital treatment regardless of your length of treatment, a co-payment is the amount of money you agree to pay for your hospital stay up till an agreed amount.
Premium Loading
Some insurance companies offer to cover your pre-existing condition for a higher premium. This practice is called "premium loading."
Depending on your company and/or plan, you might either be offered a flat percentage increase regardless of what pre-existing condition you have, or base it on a scale where the seriousness of your condition determines the size of loading your insurer charges.
Optional Coverage Choices
With private health insurance, you can add certain benefits to get more coverage.
Some treatment options are classified as add-ons. Omitting them from your coverage means you pay a lower premium. You can leave these out if you're comfortable with paying for them out-of-pocket.
The options you can usually opt for as an add-on are:
Outpatient Department
Maternity
Dental
Medical Evacuation
Outpatient Department
Outpatient department coverage, or OPD, insurance covers you for most medical costs you incur for visits to the hospital when you're not admitted.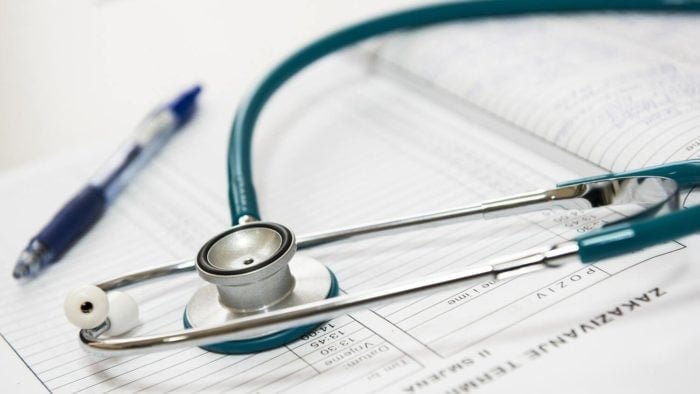 Do scrutinize the overall limit of OPD. If the number far exceeds what you might claim, you might not need it.
If you live in a country like Vietnam. You might not need it as well. OPD there isn't expensive.
Be aware that out-patient care may include things such as:
General treatment fees
Home nursing care (up to 180 days per lifetime)
Day surgery
Outpatient cancer treatment
Outpatient kidney dialysis
Outpatient diabetes treatment
Maternity complications
Intraocular lens (treatment for myopia or cataracts)
Vaccines, preventative medicines and some preventative treatments
Routine health check-ups
Home healthcare and nursing
OPD might be expensive if you need long-term care for conditions such as diabetes, cancer, or kidney failure.
If you're a woman and plan to have children at some point, certain maternity treatments such as ultrasounds or obstetrician appointments can be classified by your insurer as OPD.
Some plans include all these under a separate maternity add-on, so it's something to consider when you choose your insurance company and plan.
It varies from company to company, but certain insurance companies include the above in their coverage, but others might classify certain procedures as out-patient, even if it requires an overnight stay at the hospital.
If that's the case, they can reject your claim unless you have OPD coverage included in your plan.
Dental
Most insurance plans you'll find include dental work. Coverage for dental varies a bit.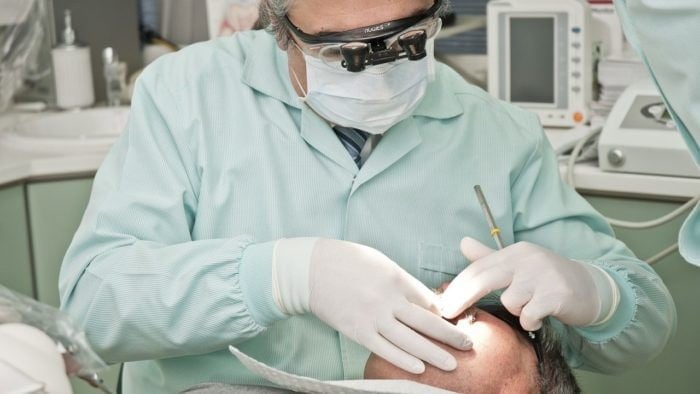 Some insurance companies make you co-pay or cover one routine checkup a year.
Medical Evacuation
Some insurance companies offer medical evacuation as an add-on. The usefulness depends on which country you've expatriated to.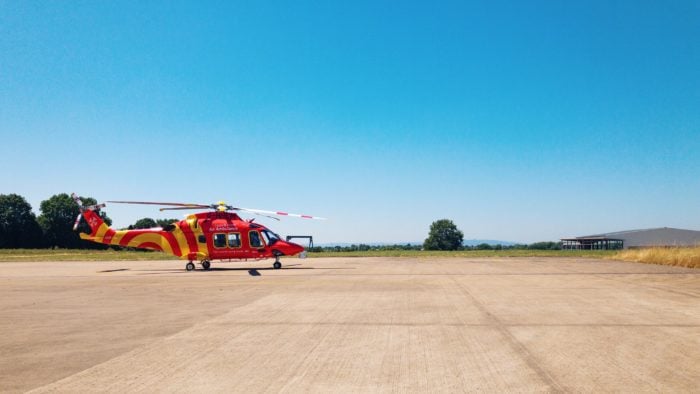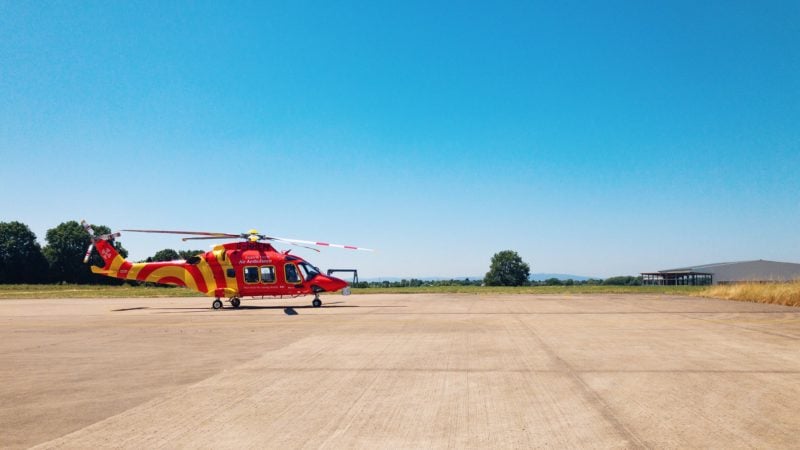 Most competitive-priced plans won't fly you to your home country, but to the next suitable hospital, which in most cases will be the major city in the country you live in.
Paperwork
When you buy insurance, you have to think about the amount of paperwork involved. So let's look at three common areas of insurance in which you'll need to file paperwork:
Insurance Applications
Prior Authorizations
Denials of Claims
Insurance Applications
When applying for insurance, each insurance company has its own application.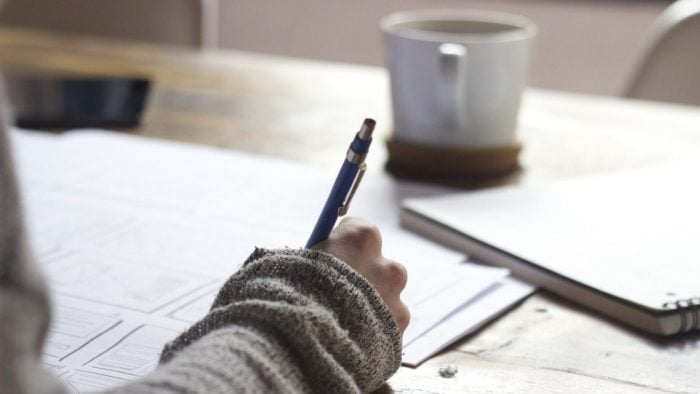 Insurance companies ask you questions about your past health and illnesses, and if you lie about it, it might void your coverage.
Some companies ask if other companies have turned you down. If you think you're at risk of getting turned down by some companies, apply for all of them at once.
This way they can't deny you if you're going to be turned down by another insurer.
In some countries, you can apply for local insurance as long as you're in the country for work or business or if you are a resident.
You'll need to show your employment or business visa or proof of residence to buy coverage from a local insurer.
Prior Authorizations
In some cases, insurance companies require prior authorization before you can get hospital care. This is standard for any non-urgent visits to a hospital.
Some insurance companies also require prior authorization for more expensive OPD procedures like MRIs.
That tends to result in a back and forth between the hospital and your insurance company and you waiting a day or two until the insurance comes through.
In some odd cases, some insurance plans like the Southeast Asia Serene Plus plan by A Plus II even require prior authorization for organ transplants.
If you want to use your health insurance in an emergency, you need to get in touch with your insurance company asap.
Some medications might also require prior authorization. These are only covered if requested by your doctor, after which approval is granted by your insurance company.
Medications that need approval are those that:
May be unsafe when combined with other medications
Are cheaper, or are an alternative to name brands
Should only be used for certain health conditions
Are often misused or abused
If you're ever unsure about whether you need prior authorization before getting treated, get in touch with your insurance company.
Denials of Claims
What good is insurance coverage if your claim gets denied? Occasionally your claims might get denied by your insurer.
It's hard to get good data on how often insurance companies deny claims.
The main reason you may be denied for claims is that if your treatment falls under alternative medicine or it wasn't necessary.
But you could also be denied for rehabilitation, major dental work, and others because you're not covered for that particular benefit under your insurance plan.
The best way of prevent denials is to double check with your insurance company before going for treatment, especially if it's something extensive or out of the ordinary.
If you're denied you can submit an official objection to the insurance company. They then double check their decision.
If that doesn't work, you can sue the insurance company.
Country Specific Guide
We also have our detailed insurance guide for the following countries:
Thailand
Canada
China
Germany
Malaysia
Vietnam
Now, on to You
Aside from what you've seen above, there might be other terms and conditions which can affect your insurance coverage.
I can't stress the importance of reading through your insurance policy enough. It's tedious, but it's also a long-term investment, and you don't want to put money and trust into a sub-par investment.
I recommend spending at least an hour or two to go through the fine print of your policy.
Prepare a list of your needs and concerns about insurance and contact your potential insurance company or insurance broker to clarify them.
Most reputable insurance companies and insurance brokers have staff that are helpful in explaining the plans and helping you find the best one for you.
One of them is International Citizens Insurance.
Don't be afraid to ask "stupid questions." The more information you gain, the more leverage you have in the event of a dispute.