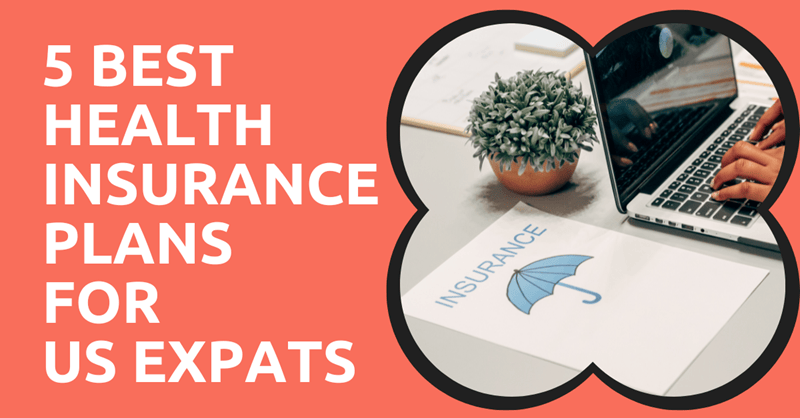 Even if you are as healthy as a horse, there's always a chance that you could suddenly fall ill. But what should you do if you're living in a foreign country and need to visit the hospital? This is where health insurance comes in!
As a US citizen, having health insurance while living abroad is imperative. Health insurance generally covers you overseas and at home.
Let's take a closer look at five of the best health insurance plans for US expats.
This article will take approximately 17 minutes to read. Don't have the time right now? No worries. You can email the ad-free version of the article to yourself and read it later!
GeoBlue Xplorer
GeoBlue is an international health insurance provider that offers a range of different plans.
The specifics of their plans may vary, but they typically provide coverage that extends worldwide, ensuring you're protected no matter where your adventures take you.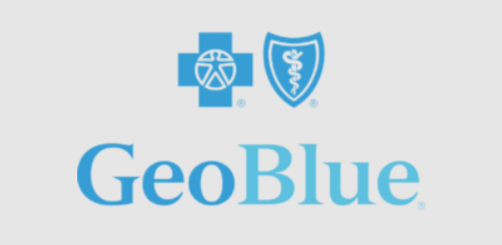 With GeoBlue Xplorer, you enjoy complete health coverage that's valid anywhere outside the United States. However, there are options to extend coverage to the US as well.
Key Coverage
GeoBlue Xplorer goes above and beyond to provide comprehensive coverage tailored to the unique needs of US expats. Here's what sets it apart:
Unlimited Coverage: Enjoy lifetime medical and unlimited annual coverage without worrying about maximum limits.
Pre-Existing Conditions: GeoBlue offers plans that cover pre-existing conditions (proof of prior health insurance required).
Global Healthcare: See any healthcare provider worldwide without being limited to a network.
US Access: Options to access the Blue Cross Blue Shield BlueCard PPO network in the US.
No Deductibles: Preventive care, prescriptions, office visits, and more are covered without deductibles. Additionally, under the Xplorer Elite plan, you won't have to pay a deductible for any care you receive.
Prescription Coverage: Medications are covered, and you can choose enhanced prescription benefits.
Dental and Vision: Optional dental and vision coverage can be added.
Telemedicine Services: You will also have access to healthcare digitally through telemedicine services.
Emergency Evacuation: $250,000 per person in emergency medical evacuation and repatriation coverage ensures you are covered in the case of extreme emergencies.
Pros
Comprehensive unlimited lifetime medical coverage outside of the US and up to $1 million per person in US coverage.
Coverage for non-emergency medical expenses, including physical therapy and routine office visits.
Access to a vast global network of healthcare professionals and specialists in 180 countries.
Additional protection with $25,000 coverage for injuries during activities like downhill skiing and scuba diving.
Cons
A deductible may apply, with choices ranging from $0 to $10,000.
Estimated Cost
Based on my research, I found the following:
GeoBlue's base plan with unlimited annual coverage and no deductible was $476 per month for a 35-year-old US resident living in Mexico.
The Xplorer Premier plan comes with a monthly premium of $531. This premium is for individuals aged 45 years and includes a $5,000 deductible. You can add a prescription drug and dental/vision upgrade to your plan.
Basic Plans
GeoBlue Xplorer has two coverage plans, GeoBlue Xplorer Essential and Premier.
Xplorer Premier Plan
Monthly premium: $531 for individuals aged 45
Deductible: $5,000 for policyholders aged 45
Available for individuals aged 74 and younger
Lifetime medical and unlimited annual coverage
Flexible deductible options: from $0 to $10,000
Coverage includes preventive care, prescriptions, office visits, and more
Immediate coverage of pre-existing conditions (proof of prior coverage required)
Vision Rider/Optional Dental and enhanced Prescription Benefits available for use inside the US.
Xplorer Essential Plan
Monthly premium: $300 for individuals aged 45
Deductible: $5,000
Designed for individuals aged 74 and younger
Lifetime medical unlimited annual coverage
Flexible deductible options: from $0 to $10,000
Coverage includes prescriptions, preventive care, office visits, and more
Immediate coverage of pre-existing conditions (proof of prior coverage required)
Vision Rider/Optional Dental and enhanced Prescription Benefits available for coverage within the US.
Option to add basic US coverage for increased protection and flexibility.
Cigna Global
Cigna Global Health is the best expat health plan if you want comprehensive coverage.
This provider boasts an extensive global network of over 1 million healthcare professionals and hospitals, with a significant presence in more than 400,000 locations outside of the United States.

In addition to these fundamental services, Cigna Global goes above and beyond to offer essentially every type of health benefit you can imagine!
Key Coverage
Here are some of the essential aspects of Cigna Global's coverage:
Worldwide Coverage: Cigna Global provides coverage on a global scale, ensuring that policyholders are protected regardless of where they are in the world. This is particularly valuable for expatriates, digital nomads, and frequent travelers.
Flexible Coverage: Cigna Global plans offer flexibility. There are plenty of options you can choose from, from the area of coverage to optional coverage and deductibles.
Deductible Flexibility: Deductibles can be frustrating, so it really helps when you have the freedom to handpick your deductible amount. Opting for a higher deductible can reduce premiums, while a lower deductible brings forth more extensive coverage with an uptick in premiums.
Coverage for Office Visits and Preventive Care: Cigna Global covers all costs related to office visits and preventive care.
Prescription Coverage: This expat health insurance includes prescription coverage, helping to offset the costs of necessary medications.
Optional Benefits: Policyholders can opt for additional coverage options like dental and vision riders, ensuring comprehensive protection.
High Annual and Lifetime Coverage Limits: Substantial annual and lifetime maximum limits ensure that policyholders are well-protected against major medical expenses.
Pros
Versatile coverage options
User-friendly mobile app and online tools
Extensive network of healthcare providers
Customizable plans
Cons
Limited coverage in certain regions
Lack of fixed-price plans
Higher deductibles
Plans tend to be pricier compared to competitors
Estimated Cost
My research led me to find that:
The Cigna Global plan, featuring no deductible, a 0% cost share, and an annual limit of $1 million, came to a monthly cost of $259.98 for a 35-year-old US resident residing in Mexico.
For Cigna's US health plans in the ACA marketplace, the monthly premiums vary according to age, settling at approximately $443 for those in their 30s, $497 for individuals in their 40s, and $696 for those aged 50.
Cigna Global health insurance offers adaptability in monthly expenditure, with some plans starting from as little as $100, while the average hovers around $350.
As for annual costs, the spectrum generally spans from $4,000 to $6,000, based on factors like your age, medical history, and the particular coverage options you choose. To trim premium costs, you can adjust your deductible with Cigna Global, potentially reducing your monthly payments.
Basic Plans
Cigna does not offer any fixed-price plans but offers different tiers for different needs. The four-metal tier coverage plans include:
Bronze: Bronze plans typically have the lowest monthly premiums but higher out-of-pocket costs when you receive medical care. They are a good choice if you don't expect to need much medical care.
Expanded Bronze: Expanded Bronze plans offer slightly more coverage than regular Bronze plans. While they still have relatively low monthly premiums, they provide a bit more coverage for services like doctor's office visits or prescription drugs.
Silver: Silver plans are often considered a middle-ground option. They come with moderate monthly premiums and moderate out-of-pocket costs.
Gold: Gold plans have higher monthly premiums but lower out-of-pocket costs. They are a suitable choice if you expect to use your health insurance frequently for various medical services.
For more information, check out our comprehensive review of Cigna Global.
IMG Global
IMG Global Medical Insurance is another popular expatriate health insurance plan, perfect for global citizens who live and work away from their home country. IMG Global is one of the most affordable healthcare options available.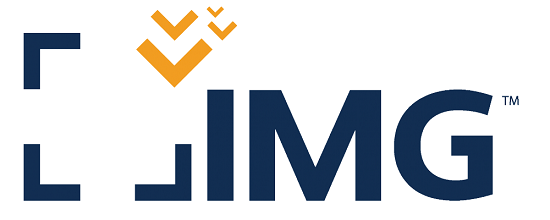 IMG is supported by a vast global network of healthcare providers. This network includes a substantial Preferred Provider Organization (PPO) in the United States, along with the International Provider Access (IPA) network, featuring over 17,000 providers and facilities worldwide. IMG's services extend to members in more than 190 countries, with round-the-clock, year-round emergency assistance.
Key Coverage
IMG's Global Medical Insurance plan provides the ultimate flexibility, allowing you to tailor your coverage to your unique needs. Here's what you can expect:
Multiple Coverage Levels: Choose from four distinct plan designs – Silver, Gold, Gold Plus, and Platinum.
Additional Riders: Enhance your plan with optional riders, including Global Daily Indemnity, Global Term Life Insurance, Terrorism, Maternity, and Sports.
Coverage Area Options: Decide on your area of coverage – either worldwide or excluding specific countries.
Variable Deductibles: Select from multiple deductible options that suit your budget.
Family-Friendly: The family premium includes coverage for the first two children between 14 days and 9 years at no extra cost for the first year.
Provider Freedom: Enjoy the freedom to choose your medical provider from extensive networks.
Evacuation Benefits: Access Emergency Medical Evacuation.
Medical Concierge: Benefit from the Medical Concierge Program, where medical professionals coordinate your care.
Eligibility Requirements: U.S. citizens must reside abroad or plan to leave the U.S. for at least six of the next 12 months, while non-U.S. citizens have greater flexibility.
Potential Lifetime Eligibility: If enrolled by age 65 and maintain continuous coverage until age 75, you can transition to the Global Senior plan.
Pros
Extensive global network with 800,000 doctors and hospitals
Pre-existing condition coverage available after 24 months of continuous coverage on specific plans
Choice of four comprehensive plans
Optional life insurance add-on for additional protection
Cons
No $0 deductible option available
Monthly premium payments incur transaction fees, up to 20% of the total premium
Platinum plans can be relatively expensive
Estimated Cost
For a 35-year-old residing in Mexico, IMG's base plan, with the minimum deductible of $250 and coverage of up to $5 million annually, costs approximately $248.30 per month.
However, it's important to remember that these costs can vary significantly based on your age, location, and health condition.
Basic Plans
Bronze: Deductibles ranging from $250 to $10,000, with a lifetime maximum of $1,000,000 per individual.
Silver: $250 to $10,000 deductible range with a lifetime maximum of $5,000,000 per individual.
Gold: This plan has deductibles between $250 to $25,000 and carries a lifetime maximum of $5,000,000 per individual.
Platinum: This plan offers coverage for undisclosed conditions, has deductibles ranging from $100 to $25,000, and offers a lifetime maximum of $8,000,000 per individual.
William Russell
William Russell, established in 1992 by Inez and James Cooper, was founded with the mission to provide life, income, and health protection insurance solutions for expatriates.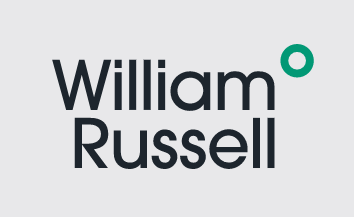 Their insurance plans are tailored to accompany members across the globe, providing comprehensive coverage.
William Russell serves members in over 160 countries worldwide today.
Key Coverage
Wide Medical Network: Gain access to an extensive global network with over 40,000 medical centers worldwide, ensuring comprehensive medical care.
Flexible Coverage: This plan offers versatile coverage options, allowing you to choose from various levels and deductible choices to match your unique needs.
Discounts for New Members: New members can enjoy a 15% discount on health insurance plans and a 7.5% discount on renewal premiums.
Maternity and Dental: The Gold plan includes maternity coverage, and dental options are available for all plans except Bronze.
Comprehensive Healthcare: Enjoy comprehensive coverage for COVID-19 treatment and thorough cancer care.
Long Coverage Duration: This plan is available to individuals up to age 75, and you can renew it even if your health condition changes.
Flexible Underwriting: Choose between full medical underwriting and a medical moratorium basis to tailor the underwriting process to your preferences.
24/7 Emergency Service: Access round-the-clock emergency service and support whenever you need it.
Mental Health Support: Prioritizing mental health, the plan includes coverage for psychological well-being.
Pros
Access to the Nextcare app for enhanced convenience
A choice of three tiers of network access to suit your needs
Discounts available for children on family plans
Coverage for individuals, small and medium-sized enterprises (SMEs), and corporate clients
A dedicated and accommodating team eager to assist you whenever necessary
Cons
A limited selection of three plans: Gold, Silver, or Bronze
Rates may not be as competitive as those offered by other international providers
May not have the same level of recognition as other insurers in the international market
Estimated Cost
Here are the estimated average costs for William Russell expat insurance:
In 2020, the average premium for an individual seeking one year of coverage was approximately $3,470.
However, the actual amount you pay can vary significantly due to factors such as your age, specific coverage requirements, and your location.
Basic Plans
Bronze Plan:
Covers urgent medical issues while abroad, including hospital costs, with a semi-private room.
Includes cancer treatment, emergency dental care, mental health treatment, outpatient treatment, and basic medevac services.
SilverLite Plan:
Provides worldwide coverage for everyday health needs.
Includes limited emergency dental coverage, outpatient treatment, hospitalization with a semi-private room, cancer treatment, and basic medevac coverage.
Ideal for expats, frequent travelers, remote workers, students, and individuals over 55.
Silver Plan:
Offers comprehensive international health coverage.
Includes outpatient treatment, hospitalization with a private room, emergency dental coverage, cancer treatment, well-being coverage, mental health treatment, and basic medevac services.
Optional add-ons are available for additional dental care, extra medevac coverage, and more wellness care.
Gold Plan:
Provides the highest level of comprehensive international health coverage.
Includes outpatient treatment, hospitalization with a private room, cancer treatment, well-being coverage, robust mental health treatment, maternity care, emergency and everyday dental care, and basic medevac services.
Optional add-ons available for additional dental care, more wellness care, and extra medevac coverage.
Allianz Worldwide
Allianz is a prominent global health insurance provider known for its expansive coverage, catering to over 85 million customers across 70 countries. With a presence in 28 office branches worldwide, Allianz leverages nearly 130 years of expertise to ensure the health and safety of expatriates abroad.

Key Coverage
Here are a few key highlights of Allianz coverage:
Inpatient Cover: Comprehensive coverage for hospitalization expenses.
Outpatient Cover: Extensive coverage for non-hospital medical expenses.
Maternity: Coverage for maternity-related medical expenses.
Repatriation: Assistance for repatriation in case of emergencies.
Dental: Coverage for dental care and treatment.
Emergency Assistance 24/7: Round-the-clock emergency support.
Choice of Medical Provider: Members can select their preferred healthcare provider.
MediLine Medical Advice Service: Access to medical advice and guidance.
Minimum Period: Initial coverage commitment of one year, with a one-month notice for cancellation.
War Risk Covered: Coverage extends to risks associated with war.
Real Cost Insured: Reasonable and customary medical costs are covered.
Pros
Extensive provider network
Fast 48-hour claims processing
Customizable coverage options
Choice of three plan levels
Competitive pricing
Cons
Limited coverage options
Treatment guarantee penalties can apply
Not all pre-existing conditions are covered
Potential for claim delays
Estimated Cost
The cost of expat health insurance can vary significantly and depends on various factors.
For example, for a 35-year-old US resident living in Mexico, the base plan from Allianz without a deductible, providing up to $2.5 million in coverage, is approximately $179 per month.
On average, Allianz expat insurance is estimated at around $75 per month. However, this cost is subject to several variables, including the number of individuals insured, the destination country, the age of the insured, and the specific coverage plan selected.
Basic Plans
Allianz offers a variety of Core Plans tailored to meet the distinct needs of expatriates. These include:
Core Plan: Ideal for basic coverage.
Core Plus: A step up for enhanced coverage.
Core Pro: The comprehensive choice for extensive protection.
Each of these plans provides flexibility by allowing you to select options that suit your requirements. You can choose from features like outpatient care, dental coverage, and repatriation services. Notably, Maternity Coverage is accessible at the Pro plan level.
Additionally, there are various deductible levels to choose from, giving you the freedom to customize your insurance to match your preferences and budget.
Plan Comparison
| | | | |
| --- | --- | --- | --- |
| Insurance Provider | Key Coverage | Notable Features | Estimated Cost (Monthly) |
| Allianz Care | Inpatient, outpatient, preventive care, maternity, mental illness, substance abuse coverage. Network of 1.3 million medical providers. 24/7 dental and emergency assistance. | Competitive pricing. Choice of medical provider. Worldwide coverage. | Starting at $179 (30-year-old in Mexico) |
| IMG Global | Four unique plan designs (Silver, Gold, Gold Plus, Platinum). Flexible coverage options for area, deductible, and riders. Global network of 800,000 doctors and hospitals. | Coverage for pre-existing conditions after 24 months of continuous coverage. Wide range of coverage options. Worldwide service and support. | Starting at $248.30 (30-year-old in Mexico) |
| GeoBlue | Complete health coverage for expats. Immediate coverage of pre-existing conditions. Telemedicine services. | Unlimited coverage limit. Flexibility in choosing healthcare providers. Worldwide and U.S. coverage options. | Starting at $300 (Xplorer Essential) to $531 (Xplorer Premier) |
| Cigna Global | Worldwide coverage. Deductible flexibility. Coverage for office visits, prescriptions, preventive care. Immediate pre-existing condition coverage. | High coverage limits. Comprehensive coverage options. Tailoring plans based on individual needs. | Starts at $100 (30-year-old with ACA plan) to an average of $350 |
| William Russell | Extensive medical network with multiple plan options (Bronze, SilverLite, Silver, Gold). Dental and cancer coverage. Personalized service and support. | Flexible underwriting and coverage options. Maternity coverage (Gold plan). 24/7 emergency support. | Costs vary based on plan and coverage selections. |
Now, on to you
Here are the best five insurance plans for US expats in general. Please note there is no perfect insurance plan. A comprehensive plan is going to be more expensive than a standard plan.
The best way to get the right insurance plan is to look at exactly what you need, carefully study each plan and read the fine print, and talk to an insurance representative in detail about what is included and what is not.
You can also talk to an insurance broker and get their recommendations on the plan you should choose.