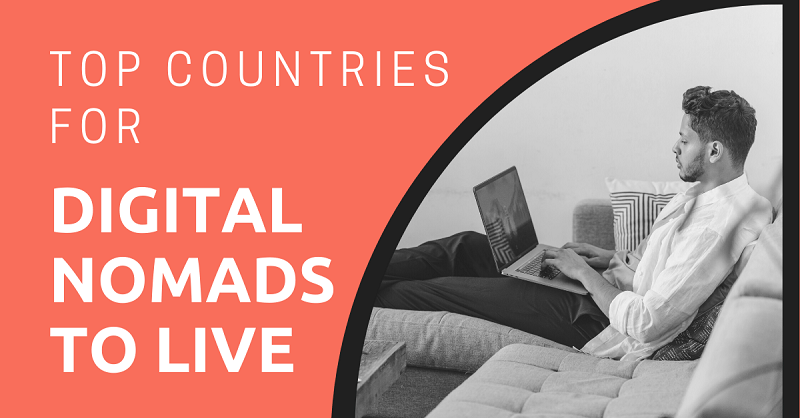 One of the main draws of being a digital nomad is the fact that it doesn't tie you to a single country.
However, this does lead to a particular list of considerations when choosing the most suitable one to settle in.
While you can literally move to any country and work from your laptop as long as you have Internet access, not all countries are suitable for digital nomads.
For example, it can be hard to move money around. Living costs can be too high. Or the visa requirements are too strict.
In this article, we'll look at the seven best countries for digital nomads in 2023 based on cost of living and how easy it is to get a long-term visa to that country.
Before jumping into the list, let's cover the definition of a digital nomad and look at the selection criteria we've used.
This article will take approximately 17 minutes to read. Don't have the time right now? No worries. You can email the ad-free version of the article to yourself and read it later!
What is a Digital Nomad?
A digital nomad is a person who works online and, by extension, isn't tied to a single place of business. It's typical for a digital nomad to move around the world every few months or years depending on where they want to live.
In 2021, there were 35 million digital nomads across the world. The majority lived in hotels or Airbnbs, closely followed by living in RVs and vans. The average length of stay for a digital nomad in one location is six months.
Selection Criteria for Best Countries
To choose the best countries for digital nomads, we considered several factors. These are:
living facilities
cost of living
access to services (specifically wifi)
available visas applicable to this mode of working
working conditions (such as living, local services, weather, etc.)
We won't rely too heavily on numbers when discussing the countries. Instead, there will be a comparison chart below where you can look at specific stats related to each country. Hopefully, this should help you decide which is the most suitable country for your needs.
The 7 Best Countries for Digital Nomads
Considering the criteria above, here are the seven best countries for digital nomads in 2023. Some are quite popular with digital nomads, but each has its own appeal.
After all, it can be refreshing to live within a community of like-minded workers after traveling the world on your own.
Thailand
Thailand has long been a popular destination for backpackers and expats alike, and for good reason. The weather is great, there's much to explore, and the scenery is amazing. After all, you want plenty to do when you're not working, and this Southeast Asian country has it all.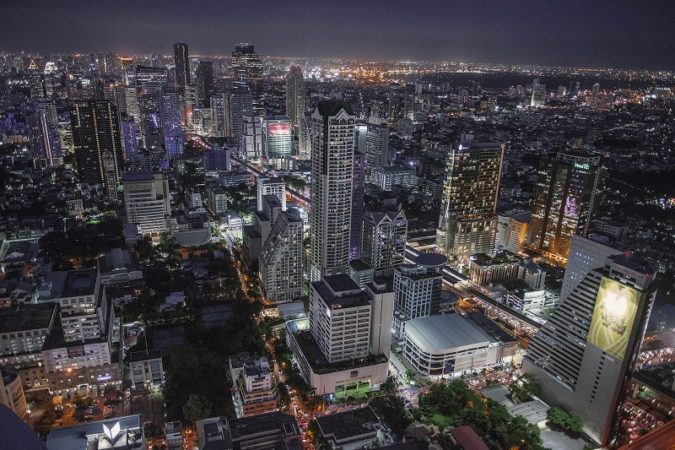 There are also plenty of suitable coffee shops, co-working spaces, and serviced offices for rent in Bangkok for digital nomads.
The cost of living is roughly 48 percent lower than in the United States, which is why Thailand appeals to digital nomads. This means you don't have to use as much of your hard-earned money to keep yourself afloat and instead spend it on more interesting things.
Read more: Cost of Living in Thailand as an Expat: How Much Do You Need Per Month?
One of Thailand's main draws for digital nomads is the range of places to stay. Generally, you'll want to stick to larger cities such as Bangkok, Chiang Mai, Phuket, and Koh Samui. These have the largest expat communities and, generally, the best services.
It's fairly easy to set up a life as a digital nomad in Thailand. The country is familiar with expats, and just over 25 percent of the population speaks English. Moving around the country isn't difficult, meaning you could jump around hotels and Airbnbs as you please.
Unfortunately, Thailand doesn't have an appropriate visa category for digital nomads. The best way to deal with this is by getting a multiple-entry Thailand tourist visa and hopping across the border when needed.
Alternatively, you can get an Elite Visa if you have the money. Due to there being a lack of visa categories, there aren't many local job opportunities for digital nomads.
Related articles:
Georgia
Georgia is fast becoming a top choice for digital nomads. It doesn't pop up on many people's radars, but it's made an effort in recent years to attract mobile workers.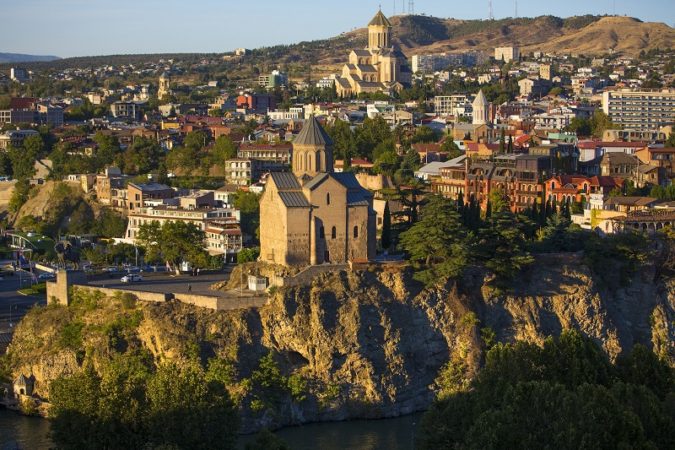 For a start, it launched a digital nomad visa. Provided you can earn at least US$2,000 a month, you can stay in the country for a year. Plus, the application is free.
This makes the country especially attractive for digital nomads.
The cost of living in Georgia is also good. Georgia has a 47.83 percent lower cost of living than the U.S. In fact, a rough monthly cost for a single person (excluding rent) is around US$525. Considering your required earnings for the visa is US$2,000, this gives you a lot of money to play with.
Luckily, Georgia has decent amenities in its more populated areas. There's a growing community of digital nomads in Tbilisi, its capital, thanks to its speedy wifi, cafes, and a range of rental opportunities.
Most expats live in Tbilisi mainly because Georgia doesn't have the same kind of expat history as somewhere like Thailand. You could also try Batumi, which has warmer weather, or Kutaisi, the former capital.
Setting up a life in Georgia should be fairly easy considering the difference between your required earnings and cost of living.
All the cities mentioned here have good international connections, and there are no restrictions when it comes to finding work in the country.
Croatia
Much like Georgia, Croatia is making an effort to get onto many of the Internet's "best of" lists. It has quickly become a popular European holiday destination thanks to its amazing scenery and weather.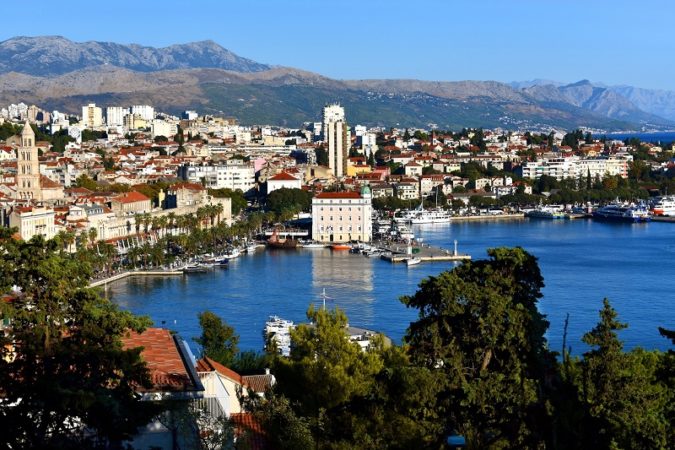 And, as with Georgia, you can apply for a digital nomad visa in Croatia. This permits you to stay in the country for up to a year, but it can be renewed for as many years as you'd like. The monthly income requirement for the visa is US$2,350 a month. You can bring family members with you, but you must have an extra US$90 a month for each.
On the flip side, Croatia is a slightly more expensive country to live in. It's 39.2 percent cheaper than the U.S., but a monthly budget for a single person is around US$615. So, despite it being more expensive than Georgia, you still have roughly the same amount of spare money.
Most of its digital nomad communities focus on its larger cities such as Zagreb, Split, Zadar, and Pula. These are also its most tourist-heavy cities, which could be a good or bad thing.
Due to the growing tourist industry, English is widely spoken in populated areas. You'll also find large expat communities here. Better yet, the rental market is easy to get into, and you can even rent properties for as little as two weeks.
You can even rent a property if you're not a citizen, meaning it's easy to set up a life as a digital nomad.
Indonesia
Bali, Indonesia has long been a popular destination for digital nomads because of its competitive cost of living. Its climate and scenery are big draws, and it has decent wifi and services for those working online.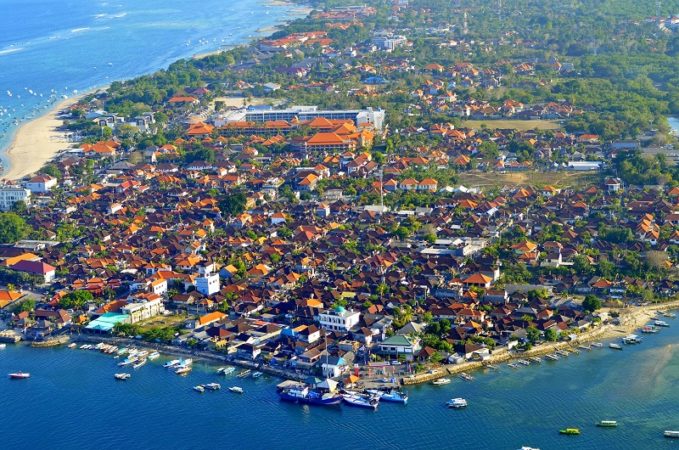 Indonesia is currently in the process of launching a specific digital nomad visa, although its current range isn't amazing for remote workers. If approved, it'll be valid for up to five years, which is significantly more than other nomad visas on this list. Better yet, digital nomads won't have to pay taxes in Bali.
On paper, Bali is 63 percent cheaper than New York, and a single person could expect to spend around US$510 a month without rent. However, factoring in other costs can bring this up to US$2,600 a month.
Seminyak is a great choice for settling down if you want a more upmarket feel, but other good choices include Ubud, Sanur, and Canggu. Amenities are decent and you'll find plenty to do in your spare time. Due to the area's tourism, most people can speak English.
Looking for somewhere to live could set you back some money, though, and Airbnb will have the greatest selection of rentals. Expect to pay at least US$800 a month or more like US$2,000 if you want somewhere fancy.
Alternatively, find out more about how to rent a house or apartment in Bali for longer-term options.
Related articles:
Portugal
Although we could have included any Western European country on this list, Portugal has particular draws that make it ideal for digital nomads. First, its weather and culture are interesting and incredibly varied thanks to its European and Arabic influences.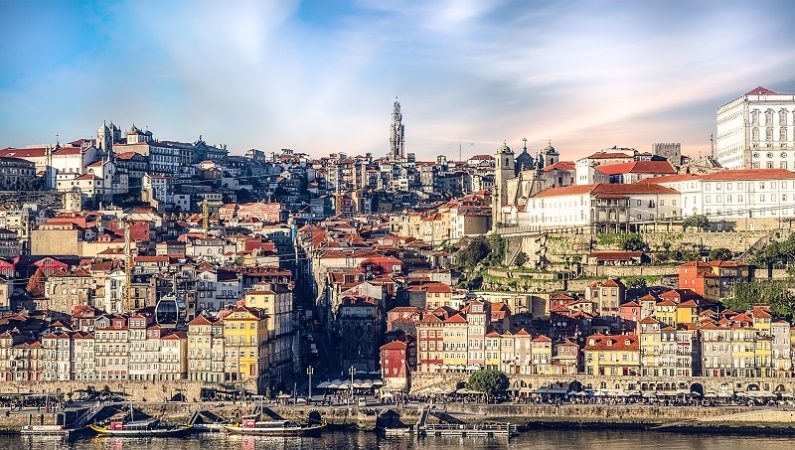 Portugal currently offers a digital nomad visa called the D8 visa. This visa allows remote workers who are employed by a non-Portuguese company or are self-employed to live in the country. The D8 visa has two options: the Temporary D8 visa, valid for 1 year and the Residence D8 visa, valid for 2 years. To qualify for this visa you must 4 times the minimum Portuguese salary, which equates to €3,040 per month.
Previously, many digital nomads applied for the D7 Passive Income visa in Portugal, but as the D8 visa was released in 2022, most digital nomads will NO LONGER qualify for the D7 visa.
The cost of living in Portugal is around 41 percent cheaper than in the U.S., and a single person can live on around US$550 without rent. However, you'll probably find that it'll cost more to live in the areas with the best amenities.
Although Portugal is generally good for wifi, you can't expect the levels of connectivity you need for online work in rural areas. You'll therefore have to live in a more urban area, which will drastically increase your costs.
Settling down in Portugal is really easy, too. You can rent an apartment as a non-citizen, but the bureaucracy can be challenging. The easiest option is to go through a real estate agent, who you can use for 12-month rentals. For anything shorter, Airbnb or Flatio are decent options.
Related article: A Full Review of Portugal's Citizenship by Investment Program (2022)
Mexico
Mexico is the country on the American continent to appear in this list, but it has a range of benefits for digital nomads. First, its wifi speeds are pretty good, and its climate is amazing. Plus, if you're American, its proximity to the U.S. is very helpful.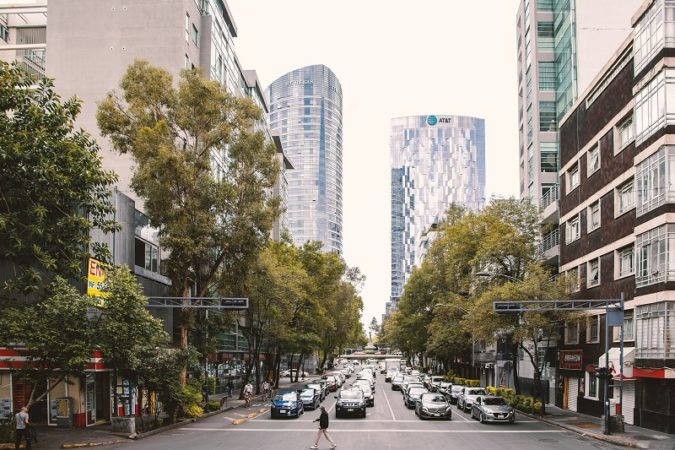 It has a specific digital nomad visa, but the entry requirements are the strictest on this list. First, you must have a monthly income of US$2,595 a month, but this is fairly standard.
However, you must also have US$43,000 in a bank account and own Mexican property worth at least US$346,000.
Provided you meet the entry requirements, Mexico has a fairly low cost of living. It's around 48% cheaper than the US, putting it on par with Thailand. A single person can live on around $490 a month, and you theoretically won't have to pay rent considering you already own a property!
The best cities in Mexico for digital nomads include Mexico City, Tulum, Puerto Vallarta, and Playa del Carmen. They all have sizeable expat communities, meaning it should be easy to make friends.
Remote jobs for nomads in Mexico aren't difficult to come by, again thanks to its proximity to the U.S. Provided you have the income to meet visa requirements, Mexico is a good choice for digital nomads.
Related articles:
Vietnam
Vietnam is known for its amazing scenery, great food, and low cost of living. Despite not offering the best range of visas, it's clear why it's a popular country for digital nomads.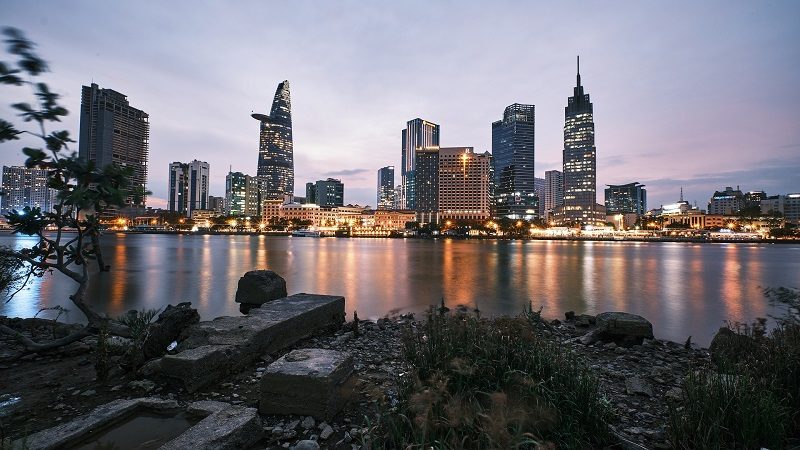 However, don't expect to settle down in Vietnam on the same long-term basis as you can elsewhere.
More importantly, it's cheap to live in Vietnam. Vietnam is around 50.79 percent less expensive than the U.S., making it the most cost-friendly country on our list. A single person can live on around US$445 a month, excluding rent.
Rent will bring this cost up, especially as you'll need to live in one of the larger cities (such as Hanoi and Ho Chi Minh City) to take advantage of wifi, great coffee, and amenities.
The main drawback of Vietnam is that it only offers 30-day visas. However, you can do what's known as a visa run – leaving and reentering the country – but only up to a maximum of six months.
The most applicable visa type for digital nomads is the Evisa, which is open to citizens of these 80 countries.
Due to the visa requirements, you won't necessarily be able to settle down in the same way as in other countries. As such, Airbnb will be your best option for housing, as you can then move around the country easily.
Along with the cities mentioned above, Da Nang and Nha Trang are good for expat communities, especially if you're after a quieter lifestyle.
Related articles:
Comparison Chart for Digital Nomad Countries
As mentioned, here's a comparison chart for the hard figures related to cost of living and visa requirements. Hopefully, this should provide a clear summary of each country and what it can offer digital nomads.
| | | | | | |
| --- | --- | --- | --- | --- | --- |
| Countries | Cost of Living (US$ per month) | Short-term Visa | Long-stay Visa | Money Requirement for Visa (per month) | Amenities |
| Thailand | $480 | 90 days | 1 year | N/A | Good |
| Georgia | $525 | Up to 1 year | 1 year | $2,000 | Good |
| Croatia | $615 | 90 days (for EU citizens) | 1 year | $2,300 | Good |
| Indonesia | $510 | Up to 180 days | 5 years (when announced) | N/A | Good |
| Portugal | $550 | 90 days | 1 year | 700 | Good |
| Mexico | $490 | 180 days | 4 years | $2,595 | Good |
| Vietnam | $445 | 30 days | 180 days | N/A | Good |
Cheapest Countries for Digital Nomads
Choosing the cheapest country for digital nomads should be easy based on the above list. If it were a simple lowest cost of living consideration, it would be:
Vietnam
Indonesia
Thailand
However, it's worth balancing the actual cost of living against other factors, particularly available visas and their requirements. After all, a low cost of living doesn't mean much if you can't stay in the country for longer than six months.
Considering this, the three cheapest countries for digital nomads looking for long-term places to stay would be:
We've chosen these countries because they balance a low cost of living against acceptable visa requirements. Portugal is the only one without a specific digital nomad visa, but its D7 visa is close enough in terms of length of stay and eligibility.
Also, Georgia and Croatia both have free visa application processes.
Portugal probably offers the best range of related services, such as Internet connectivity. However, Georgia and Croatia aren't far behind, and renting property in these countries will often be much easier.
It's also worth mentioning Romania when discussing cheap countries for digital nomads. Romania didn't appear on the list above because its requirements are very similar to Georgia and Croatia. The only real difference is that its income requirements are higher (US$4,170 a month).
Now, on to You
Hopefully, this list of the seven best countries for digital nomads has given you some ideas about where you might want to head next.
There are many appeals to the nomad lifestyle, least of all experiencing different countries and cultures.
As the concept of the digital nomad increases in popularity, more countries are launching specific visas that meet the needs of online workers.
In theory, this should make moving between countries much easier in the future, regardless of your line of work.