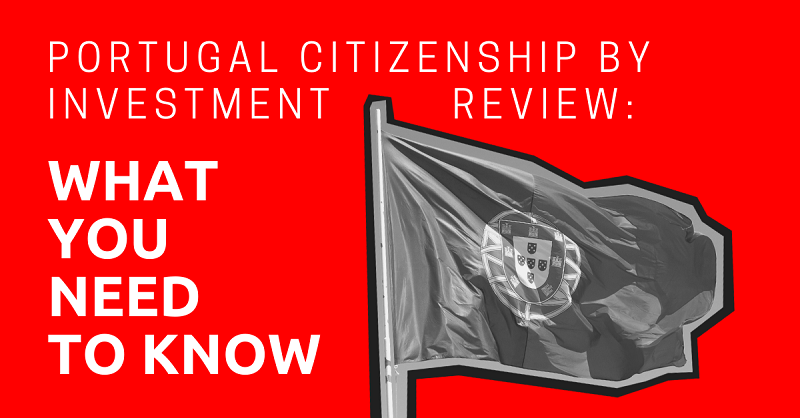 Did you know that it is possible to get a European Union (EU) passport by making an investment?
In relation to this, have you heard of Portugal's Golden Visa program?
It is one of the most popular residency-by-investment programs in the EU which allows you to stay in Portugal permanently or even become a Portuguese citizen.
In this article, we'll take a look at this program in-depth, including how it works, requirements, benefits, and how to apply for it.
If you need help on your application or want to get a direct advice from this program, please fill in this form.
This article will take approximately 19 minutes to read. Don't have the time right now? No worries. You can email the ad-free version of the article to yourself and read it later!
What is the Portugal Golden Residence Permit (Golden Visa)?
The Portugal Golden Residence Permit (GRP) is a residency-through-investment program that allows foreigners to live in Portugal for five years.
It is a renewable residence permit that allows you to make a further application for a Portuguese citizenship.
The Portugal Golden Residence Permit is also called a golden visa or "ARI", which stands for a residence permit for an investment activity.
The program is considered the most popular program for anyone who would like to get an EU citizenship or freely go to Europe to live, work, invest, or run a business.
To be eligible for the program, you need to make an investment in the real estate industry, run business activities, or invest in startups per the Portuguese Government's requirements at the time of application.
Who Is It for?
The Portugal Golden Residence Permit is designed for non-EU national investors and entrepreneurs who can make investments in Portugal.
This investment can be made as an individual investor or through a sole proprietorship.
In addition, it is required that at least one type of investment must be carried out for a minimum period of five years.
Benefits
Holding an investment residence permit or golden visa offers the following excellent benefits:
You can freely enter Portugal without having to apply for a residence visa.
You can travel to and move around freely within the Schengen Area under a visa-exemption status.
You can include your spouse, dependent children, and dependent siblings in the program.
You can apply for a Portuguese citizenship after five years.
Moreover, the "minimum stay" requirement under the Portugal Golden Visa is also much shorter compared to other EU countries. To keep your residence permit active, you need to stay in Portugal for only seven days a year.
Rules and Requirements
To be eligible for the golden visa, you need to make an investment as an individual or through a company in Portugal or another country that is a member state of the EU through one of the available investment options.
Properties
The most popular investment option is to invest in a real estate property with a value of at least 500,000 EUR. However, the required amount is also based on location and condition.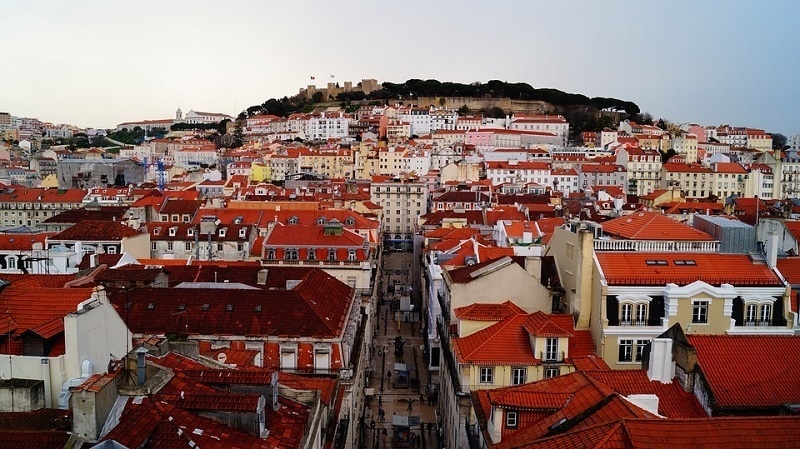 For example, if it's a property that's older than 30 years old located in urban regeneration areas, the required minimum value will be decreased to 350,000 EUR.
Others
If you do not want to invest in a property, it's possible to get a golden visa by creating at least ten jobs or transfer at least 1,000,000 EUR in capital to Portugal.
Other investment options include investing in research activities by public or private scientific research institutions.
The investment needs to be held for at least five years.
You can check the golden visa official website for the full list of investment activity options.
In addition to an investment, there are also other requirements:
You need to be at least 18 years old
You don't have any criminal record
Please note that rules and requirements of the Portugal Golden Residence Permit are subject to change. It is bound to get stricter over time.
Application
After you make an investment in Portugal, you can submit an application online with the documents stated below.
Once the analysis fee is paid and all documents are sent (for example: statements for criminal record consultation, passports), you can sit back and wait for a response.
Below are some of the documents you need to submit when applying for the golden visa.
A copy of your passport
A contract showing your proof of investment
A bank statement in Portugal confirming the transfer of funds from abroad
Health insurance certificate
A copy of a certified criminal record
Your personal statement confirming compliance with the investment requirements
Tax, Customs Authority, and Social Security documents
A registration fee receipt
All documents must be legalized and translated into Portuguese through a certified translator.
Documents can be legalized by the Portuguese Consulate or the Hague Apostille Convention.
They must also be authenticated and notarized in the local jurisdiction.
It might take at least six months for the Portuguese Government to review your application.
Can I Apply For It Myself?
You can apply for the golden visa yourself, but it's highly recommended to use the services of an agent that specializes in this type of residence program. Since the program requirement is subject to change, they can help make the application process much smoother and take less time, as well as help reduce your investment's risks.
They can also give you advice on what to do next after you obtain the residence card, including how to prepare you for a citizenship application.
Process to Apply For a Golden Visa
If you're hiring an agent to process your application, you will need to undergo the following:
Due Diligence Check
In the beginning of the process, an agent should perform an initial due diligence check to make sure that you are eligible for the program without any record that can complicate the process.
If any issue occurs, they might be able to help you fix it.
Investment Assistant
An agent can give you advice on which investment to make based on your profile and interests.
If you prefer to invest in a real estate property, which is a popular option among applicants, an agent can help you search based on your criteria and requirements.
Once you make a decision, they help prepare your visit to view the properties in Portugal as well as arrange all meetings you need to make in order to apply for the golden visa program. These include meetings with a bank, real estate firm, the SEF, biometrics, and tax advisor.
This way, you only need to visit Portugal once for the actual golden visa program application.
Document Preparation
For the next step, they should help you gather and complete all required documents and forms that you need for the application, and double check them for completeness and accuracy to reduce the possibility of rejection.
Application Management
After your application is submitted, they should help you monitor and manage your application until you get an approval from the government.
Renewal
Once your application is approved, they should also coordinate and manage the renewal process throughout the program.
You will initially get a one-year temporary residence card, which can be extended to two years twice, allowing you to stay in Portugal for five years in total.
How Much Does It Cost?
It depends on your investment options. In general, here's a list of the fixed fees all applicants need to pay:
Investor visa application analysis fee: €532.70
Analysis fee for each family member regardless of degree of kinship: €80.20
Visa card fee for all members, including the investor: €5,324.60
Renewal fee for all family members (amount per person): €80.20
Visa renewal fee (main holder): €2,666.30
If you select the real estate investment option, in addition to the cost of investment, you should also expect to pay:
Registration at the Land Registry Office (value approx.): €350
Deed of Purchase and Sale or Private Document authenticated by Lawyer: €650
IMT (depending on real estate option): *€30,000
Stamp tax (depending on real estate option): **€4,000
In case you choose the option to create a company in Portugal and create ten jobs, you should also pay for the company registration fee, lawyer's fees, and accountancy fees.
Processing Time
The whole process from signing an investment contract to approval should take at least 6-8 months.
It can be shorter or longer depending on your profile, investment option, and how busy the government is at the time.
Keeping Your Residence Permit Active
There are a few things you need to do in order to keep your temporary residence permit active:
You need to keep an investment for at least five years
You need to stay in Portugal at least seven days a year
You need to renew it at least 60 days before it expires
After the five-year period, you have three options:
Renew your current permit, which can be done indefinitely as long as you hold the investment
Get a permanent residency
Apply for a Portuguese citizenship
Citizenship or Permanent Residence?
With a Portuguese citizenship, you will be able to live in any country within the European Union. That same freedom does not apply if you only have a permanent residence permit.
In addition, to exercise certain rights in Portugal (mainly political), it is mandatory to have a Portuguese nationality.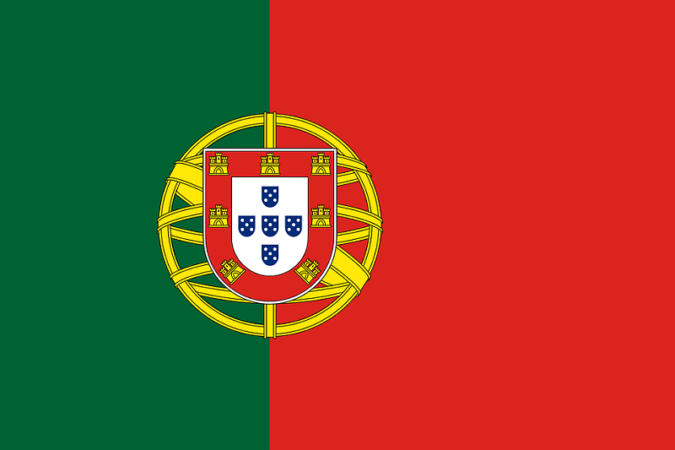 However, it is important to note that the nationality obtained is by naturalization and not attribution. This means that there will be no possibility of transmitting citizenship to children who are over 18 years old unless they were also holders of a residence permit for five years as family members.
Furthermore, you should also check relevant procedures regarding your current nationality. If you are Brazillian, for example, your Brazilian nationality will be naturalized when you get a new nationality.
Getting a Portuguese Citizenship
According to Portuguese law, anyone who has resided legally in Portugal for at least five years either through a temporary residence permit or a permanent residence permit is eligible to obtain a Portuguese nationality.
To get a Portugal citizenship, you need to be at least 18 years old, have a clean criminal record, pass A2 elementary Portuguese language test, show a connection to Portugal, and comply with the criteria, that is, by making an investment, in this case.
Tax Benefits
If you stay in Portugal less than 183 days while holding the golden visa, you do not need to pay tax on income generated outside Portugal.
On the other hand, if you stay for more than 183 days in Portugal, you can apply for a tax regime called Non-Habitual Resident (NHR) to be exempted from foreign income tax for ten years, provided that it has already been taxed in the country of origin.
NHR is a beneficial tax regime for all those who are considered non-habitual residents. Basically, it applies to new residents in Portugal who have a high net worth, have the status of highly qualified workers, or are pensioners.
In light of this regime, for a period of ten years, all income obtained in Portugal is taxed at a special one-off rate of 25%, which is considered lower than that of Portugal tax residents, while foreign income tax is exempted.
Please note that taxation situations differ per person. It's better to talk to a tax adviser who specialize in taxation regulations in your home country and Portugal.
Adding Family Members
When you hold a residence-by-investment permit, you can add your family members into the program.
The following are considered members of the family of the golden visa holder.
Spouse
Minor or incapable children in charge of the couple or one of the spouses
Minors adopted by you (golden visa holder) or your spouse
Older children — in charge of the couple or one of the spouses — when they are studying, not necessarily having to be in a Portuguese educational establishment (this perk is only available to the golden visa holder)
Parents of the resident or your spouse's parents, as long as they are dependent on you
Little brothers, as long as they are under their tutelage
"De facto" unions
Minor or incapable children of the de facto partners, as long as they are legally entrusted to you.
To add a family member, you need to inform the SEF during the time of your application along with proof of family relationship and dependency, and a criminal record.
Is It Worth It?
There are three main advantages of getting the Portugal Golden Residence Permit in Portugal.
First, the process of the residency-by-investment program in Portugal is steamlined and straightforward with clear instructions from the Portuguese government.
Second, you only need to physically be in Portugal for only seven days a year and not less than 14 days in subsequent years. The period of mandatory residence in other countries is much longer.
Third, it's possible to get a Portuguese citizenship after staying there for five years, which is among the shortest duration in the EU countries. If you want to get a Spanish citizenship, you need to be there for at least ten years.
Portuguese passport ranking is also one of the best in the world.
Fourth, a minimum investment amount is also lower than in other countries. In the Cyprus program, for example, you need a minimum investment of €2,575,000. In addition, Cyprus has closed its program and is not accepting new applications at the moment.
Montenegro investment program is another interesting option. However, it also has a lower value since the country is not yet part of the EU. After obtaining residence permit or citizenship, there will be no free movement between all the countries of the European Union, which ends up becoming a differential strongly in favor of Cyprus and Portugal.
Why Live in Portugal?
Portugal has a high level of safety and quality of life, considered the third safest country in the world. You and your family can enjoy a desirable standard of living with secure urban centers.
In addition, Portugal has an education system with some universities ranking among the 50 best in the world.
In the last three decades, Portugal has invested heavily in the modernization of its transport infrastructures; the result is an extensive network of accesses at the level of land, air, and sea. The main cities in the country have large ports.
They are very well connected to the motorway network and the respective airports.
In the real estate market, there are many possibilities for investors across the country. The scenario is competitive because Portugal today is also one of the leading destinations for world tourism.
Its cities are increasingly adapted to receive tourists and new residents.
It is an excellent opportunity to make investments in the medium and long term, advantageous for the whole family. The fact that Portugal is a member of the European Union allows access to an entire international market.
All these factors undoubtedly make the Portugal Golden Residence Permit even more attractive and advantageous.
New Rules
Please be informed that regulations and requirements of the Portugal Golden Residence Permit are subject to change.
For example, there are upcoming changes particularly in real estate investment activities. Starting January 1, 2022, only commercial property investment will be available in Lisbon and Porto.
An investment for residential purpose will be mainly available in Inland Territories, Azores, and Madeira.
Now, on to You
If you are interested in the Portugal Golden Residence Permit or want to find out more, you can fill in the form below to get in touch with a law firm that specializes in residency and citizenship programs.
Residency Program Inquiry
"*" indicates required fields