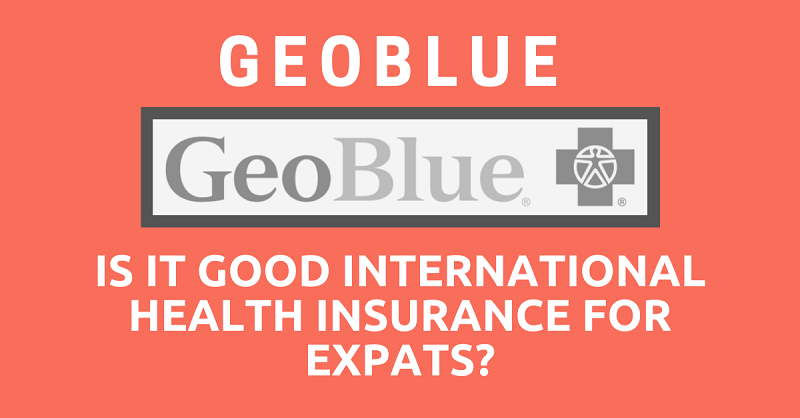 GeoBlue has been a trusted provider of health insurance for more than 20 years for US citizens, expats, and residents who travel to or from the US for extended periods of time.
With a network of internationally-qualified, English-speaking doctors across 190 countries with all specialties covered, GeoBlue is well-recognised for its worldwide access to quality healthcare, as well as its innovation in developing a suite of online and mobile tools for global travellers.
This extensive healthcare network coupled with GeoBlue's unlimited lifetime maximum offering and easy renewal makes GeoBlue an excellent choice for those looking for year-on-year coverage for emergencies and preventative medical care inside or outside of the US.
To find out more about their plans read this article.
Company Introduction – Background
GeoBlue is the tradename of a US-based insurance company, Worldwide Insurance Services LLC, an independent licensee of the Blue Cross and Blue Shield Association, itself a federation of 36 separate United States health insurance companies that provide the most extensive network of health insurance across the United States.

GeoBlue is owned and backed by market leaders, a consortium of Blue Cross and Blue Shield plans and Bupa Global, and its policies are underwritten by 4 Ever Life, rated A- (Excellent) by A.M. Best.
In short, GeoBlue leverages some of the biggest names in insurance and is recognised and trusted as an industry leader and provider of quality, worldwide healthcare coverage.
What does GeoBlue have to offer?
GeoBlue offers international health insurance for US citizens, expats, and residents both inside and outside the US, with very comprehensive worldwide benefits and access to an unrivalled network of doctors and hospitals.
Its Xplorer plans are designed specifically to meet the unique needs of those living abroad for more than three months of the year, and are especially good for those who need to be in the US regularly, whether US citizens or expats, because of its extensive US coverage.
GeoBlue offers comprehensive medical plans which will cover you if you are sick or injured and need medical care worldwide, with benefits covering inpatient and outpatient care, medical evacuation and repatriation, accidental death and dismemberment, and optional benefits offering maternity care, dental, and vision care.
GeoBlue's plans are considered highly attractive to global citizens for a number of reasons, including, but not limited to:
Unlimited lifetime and annual maximum for each insured person.
Members can travel to other countries for high-quality care, including covered elective treatments.
There are no waiting periods associated with preventative services.
Some pre-existing conditions can be covered with proof of prior creditable US health insurance in the six months before your plan start date.
Extreme sports coverage included.
Injuries or illnesses that are a result of a terrorist act are also covered.
The Xplorer plan also covers family dependents.
Maternity cover is treated as any other medical condition once you have been a member for 364 days of continuous coverage, after which you simply apply for a new plan including maternity costs.
Plans can be purchased for individuals up to the age of 74 and can be renewed annually until you are 84.
Cancellations are accepted at any time and with no cancellation fee.
Eligibility
GeoBlue's Xplorer plans are available to anyone living outside of their home country for at least three months of the year. They are especially good for those who are looking for US coverage or are US citizens living abroad.
In addition, the eligible member must be 74 years old or under at the time of purchasing the policy.
Immediate family members including a spouse, partner, or child under the age of 26 can also be insured individually under the plan as dependents.
Plan Options
GeoBlue Xplorer is available in two plan options, Xplorer Premier and Xplorer Essential. Both plans have unlimited lifetime and annual maximums and cover inpatient and outpatient care, medical evacuation and repatriation, as well as accidental death and dismemberment. The key difference between the plans is the level of US coverage offered.
Xplorer Premier
Xplorer Premier is the most comprehensive of GeoBlue's offerings, with worldwide coverage including the maximum amount of coverage for healthcare both inside and outside the US. Through this plan US citizens living abroad can benefit from up to 9 months coverage back home in the US which is more than other international insurance providers and makes it an ideal plan for US citizens travelling or living away from the US but planning to return many times each year.
Xplorer Essential
Xplorer Essential offers a similar level of worldwide coverage but with no US coverage. This puts the plan at about 50% of the cost of the Premier plan, making it a very cost-effective option for those travellers who don't intend to visit the USA or for US citizens who already hold an existing domestic plan covering them in the US. Basic US coverage can be added on as an option to include illness, accident, and medical emergency while visiting the US.
Within both the Xplorer Premier & Xplorer Essential plans, there are a range of deductible and coinsurance tiers enabling travellers to tailor make an insurance plan to suit different budgets and payment options. These are outlined further on in the article.
Benefits
Other than the key difference between US offerings, both plans have similar levels of benefits on offer including:
An unlimited lifetime and annual maximum.
$250,000 USD for emergency medical transportation.
Up to $25,000 USD for repatriation of mortal remains.
$50,000 USD for accidental death and dismemberment.
Up to $2,500 USD for emergency family travel arrangements within one calendar year.
100% coverage of home health care expenses covered each year, with as many as 30 visits per year allowed.
100% of skilled nursing facilities covered, with a maximum expense of $250 USD per day for up to 50 days per year.
100% of hospice costs covered up to a maximum of $5,000 USD lifetime.
The full policy and range of details for both plans can be found here.
In addition to the above outlined benefits, there are a number of others on offer as follows:
Maternity Care
A maternity upgrade plan can be taken out once an individual has benefitted from 364 days of continuous coverage under either Xplorer plan. To enrol in this new plan, a new health statement is not required, it is simply taken out as a new plan in the same way as any other health condition.
It is also worth noting that if a contraceptive prescription, service, or surgery is needed for an approved medical condition it can also be included within the policy. In order to receive the coverage, the policy holder must pay the prescription up front and then submit a claim to GeoBlue with a letter outlining the medical need from the prescribing doctor.
Medical Evacuation & Repatriation
This benefit covers medical evacuation to the nearest hospital, medical facility, or back to the US, as required, provided it is by the most direct and economical route and with written proof that the evacuation is medically necessary. The limit for this is USD $250,000.
Terrorism
Should an illness or injury be caused by terrorism or a terrorist act, it will be covered by the GeoBlue Xplorer plan provided you are not, or have not been, engaged in hostile or combative activities. If you are unsure prior to moving to a dangerous territory, then it is worth checking with your agent prior to purchasing the plan.
Optional Add-Ons
Further additional benefits can also be added-on to these two plans. This will push the price of the annual premium up but allows plans to be created to cover all lifestyles.
Basic US Benefits
Basic US Benefits can be added to the Xplorer Essential plan to give coverage for a combined maximum of 3 trips of no more than 21 days each, in any calendar year. This coverage is limited to emergency medical care, illness, and accidental injuries or prescription need.
Enhanced Prescription Benefits in the US
Available for both the Premier & Essential plans, this add-on enables you to increase the prescription limit within your plan and access a more efficient method of acquiring prescription medicines while travelling. However, this can only be added to the Xplorer Essential plan provided you have already added Basic US Benefits.
Dental & Vision
A rider for dental & vision care can be added on to both plans but only under the Elite or 1000 deductible tiers. When added, this benefit provides coverage for 100% of preventative services, 80% of primary/basic dental services, 50% of major dental treatments, and 70% of expenses for vision care, up to a maximum of $250 USD per calendar year.
Orthodontic dental care is also covered for dependents under the age of 19 for up to 50% of the cost, with a lifetime maximum of $1,000 USD and not within the first three months of the policy effective date.
It is also worth noting that there is a limited level of coverage for dental care required as a result of injury or illness regardless of whether you hold this rider or not, with a maximum of USD $1,000 in any calendar year and USD $200 per tooth.
Area of Coverage
GeoBlue Xplorer plans are centred around the USA; in as much as they are aimed both at US citizens travelling outside of the US and expatriates who are living inside the US. As such, travellers are able to choose plans which have comprehensive US Benefits, under their Premier plan, or Basic US benefits or no US benefits through their Essential plan.
Outside of the optional choices for US benefits, the plans provide worldwide coverage and will cover you whatever country you are in when you get sick or injured.
Deductibles & CoInsurance
Deductibles can be used to keep the cost of your premium down as you pay more out of pocket directly to the hospital or doctor at the point of receiving treatment. All benefits in the Xplorer plans are only covered once you have satisfied your deductible, so it is important to consider from the outset at what level you want this to be set in order to balance the desire for lower premiums but the reality of paying more at the time of need.
Both Xplorer plans have a range of deductibles and coinsurance. These are added together to calculate the Out-of-Pocket Maximum.
The Xplorer Premier offers four levels of deductibles and three tiers of coinsurance:
Elite Plan which offers $0 USD deductible
1000 Plan – a $1,000 USD deductible
2000 Plan – a $2,000 USD deductible
5000 Plan – a $5,000 USD deductible
For co-insurance, 100% of the allowed amount is covered when using international services outside of the US, 80% for services within the participating provider network inside the US, and 60% for out-of-network health care providers inside the US.
Xplorer Essential Plan (with Basic or No US Benefits) offers:
Elite Plan – $0 USD deductible outside the US and $1,000 inside the US
1000 Plan – $1,000 USD deductible outside the US and $2,000 inside the US
2500 Plan – $2,500 USD deductible outside the US and $5,000 inside the US
5000 Plan – $5,000 USD deductible outside the US and $10,000 inside the US
However, these deductibles are all waived for standard services such as general practitioner and specialist visits, preventative care such as routine physicals or vaccines, and outpatient prescriptions. In this instance a small co-pay may apply.
These deductibles are all applied per person insured. Where a family has been insured, the maximum deductible and coinsurance are increased by a factor of 2.5 regardless of the size of the family.
Pre-Existing Conditions & Underwriting
The standard policy for GeoBlue Xplorer plans is that services are not covered for treatment of a medical condition for which medical advice, diagnosis, care, or treatment was recommended or received during 180 days prior to the coverage starting.
However, if you can demonstrate that you have been covered by a creditable group or individual health insurance plan immediately preceding your eligibility date, then this 180-day period may be reduced or eliminated. In other words, GeoBlue applies this prior coverage to the pre-existing conditions waiting period, provided you have met GeoBlue's medical underwriting criteria. This means if you had more than six months creditable coverage, your waiting period will be eliminated in full.
Premiums
Premiums are determined by which plan you enrol in and what level of benefits and which tier of deductible you choose. However, they are also determined by your age and any pre-existing conditions, or whether you engage in specific lifestyle choices such as smoking.
Premiums can be made on a monthly or quarterly basis by debit or credit card. Annual payments can also be made and are payable by bank wire transfer if preferred.
Renewals
GeoBlue policies are renewable annually. At least 30 days prior to your policy expiration date you will be notified of the renewal and plan cost and you must accept this in writing or through logging onto GeoBlue's secure website to confirm the new policy. The new plan rates may be impacted by medical inflation, but your personal health history will not have any effect. GeoBlue commits to standard rates, based on your age at time of enrolment as well as the benefits chosen, for all renewals. Rates are reviewed and approved by state insurance regulators to protect your rights.
If, at the point of renewal, you wish to increase your benefits or select a different range of benefits or deductibles, this may require a new underwriting process. A reduction in benefits doesn't require a new underwriting application.
Customer Service
GeoBlue has a strong reputation for its range of excellent customer service and mobile tools.
Customer support is available through 24/7 phone, web, and mobile services. This is manned by staff with years of experience in international medical assistance in order to help with everything from routine requests to medical emergencies.
In addition to this is GeoBlue's Global TeleMD service, a new telemedicine smartphone app that provides 24/7/365 access to doctors and consultants by phone or video both in and outside of the US. Where appropriate, and subject to local regulations, these doctors can even provide prescriptions.
For physical consultations, GeoBlue offers prompt and direct access to a network of trusted doctors and hospitals and you can also request a second opinion and referral through the 'Informed Choice' service. In this instance, a GeoBlue Regional Physician Advisor will be made available to discuss the diagnosis and treatment plan directly with the attending doctor.
If you were to find yourself needing treatment in an area not covered by the existing network, GeoBlue will make every effort to find and contract an appropriate, qualified doctor for you.
In addition, GeoBlue has a huge array of personal safety and travel resources for customers, including detailed health and travel guides, news alerts, and analysis and translation of medical terms and phrases into the 14 most widely spoken languages, including English and Spanish.
Claims Procedure
One of GeoBlue's most popular features is its Direct Pay service. Under this service, participating doctors and health care providers, outside of the US, will bill GeoBlue directly for the services or provisions you receive, meaning you avoid any out-of-pocket expenditure.
GeoBlue has a database of its participating 'Foreign Country Providers' which it provides to all members on commencement of coverage. If you choose to visit a doctor or hospital outside of this list, you are still covered, but you will need to complete a claim form for reimbursement of costs incurred.
To access this service you simply call the assistance phone number listed on your member ID card or email [email protected] If you are within the US, you can show the ID card at the time of service and particpating providers only bill the member for any required deductible or co-payment.
Applying
To take out a GeoBlue Xplorer policy it is best to go through a licensed broker such as International Citizens Insurance 
The benefit of going through a broker is that while you pay the same cost for the insurance plan as if you had purchased it directly, you will get personal guidance to help you take out a proper policy and level of benefits to suit your budget and lifestyle.
Even better, these added services also won't cost you a penny as it is the insurance company, in this instance GeoBlue, who pays the broker for their services, not you.
All new applications are medically underwritten and the time frame for this will depend on your personal medical history. However, GeoBlue are committed to turning applications around quickly with a response to a submission being received within 3 to 5 business days and the underwriting taking between one day and one month.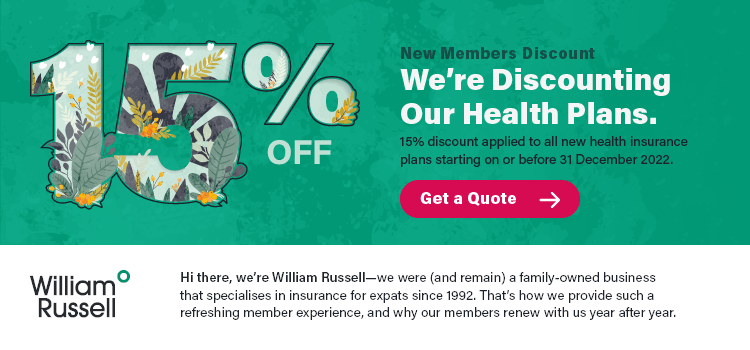 Advertisement
Additional information may be required depending on your personal history and on your correct completion of the application form. This additional information could include an Attending Physician's statement.
A personal check, money order, or credit card number needs to be submitted with the application to cover one month of standard premium. This is then applied to your account on acceptance of the application and the commencing date will be the 1st or 15th day of the month following underwriting approval.
Cancellation
GeoBlue offers a very agreeable cancellation policy. There are no cancellation fees or penalities and a policy can be cancelled at any time within the policy lifetime. However, GeoBlue does not refund premiums for partial months or accept retroactive cancellations, and all cancellation requests must be received in writing (email is acceptable) from the insured subscriber.
But don't panic, while it is easy for you to cancel the policy, it doesn't mean that GeoBlue are going to simply cancel the policy or even change your premiums should you develop an expensive or ongoing medical condition. Plan rates are based on age at enrolment and medical inflation rather than on personal health history, and all renewals are based on a standard rate.
However, should you no longer meet the eligibility requirements, fail to pay your premiums, or commit fraud or misrepresentation on a material fact, then GeoBlue may terminate your coverage.
Online Reviews
All of the reviews that can be easily found through an online search confirm that GeoBlue is a solid, trustworthy insurance provider for emergency medical and preventative medical care.
The unlimited lifetime maximum raises its head more than once as an outstanding benefit that makes GeoBlue Xplorer a great plan for year-on-year coverage.
Now Onto You
GeoBlue Xplorer plans vary based on the coverage option you choose and your choice of added benefits, but there is a wide enough selection to help cover you, whatever your lifestyle or budget. The unlimited maximum and the option to reduce or even eliminate the 180-day restriction on pre-existing medical conditions makes this a very attractive policy for eligible US citizens or residents.