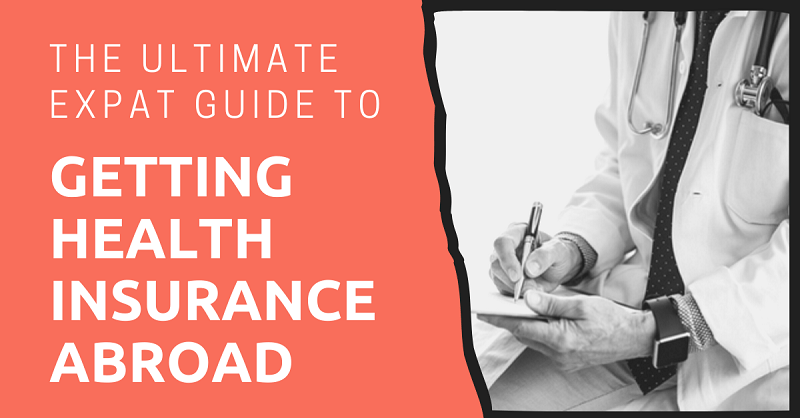 When you decide to live in a foreign country, sooner or later, you'll have to think about getting health insurance. You might then find yourself asking these questions:
"Do I need to get health insurance when living abroad?"
"What is the best health insurance plan for me?"
The truth is that it can be difficult to understand health insurance because of the complex terms being used. And it can get even more complicated when you live in a different country and you have to deal with health insurance matters.
In this article, we will tell you everything you need to know about health insurance as an expat, including options, prices, and how to get the right plan.
This article will take approximately 27 minutes to read. Don't have the time right now? No worries. You can email the ad-free version of the article to yourself and read it later!
Do I Need Health Insurance If I Live Abroad?
Unless your visa requires it, having health insurance is optional.
However, as an expat, you might decide to get health insurance while living abroad for the following reasons:
It helps you manage your healthcare budget; you won't have to break your bank when you suddenly need expensive medical treatment.
It helps prevent you from developing serious medical conditions. With health insurance, you can easily decide to go to a hospital in case you have an ailment. Visiting a hospital early on gives you the chance to find out if you have any serious disease in an early stage and get treatment before it worsens or turns into something serious.
It helps you find the right hospital. You can just call your health insurance provider and they will tell you which hospital you should go to without having to look for it yourself.
It gives you peace of mind. If you have insurance, you won't need to worry about your health expenses in case something happens to you. This allows you to lead a worry-free life as an expat.
There are plenty of other reasons people get health insurance, and if you are living abroad, you should find out what these are. At the very least, you can simply ask for a free quote so you can see what coverage you can get and how much you'll need to pay.
Then, you can decide whether you want to get one.
Does My Health Insurance Provide Coverage Abroad?
In most cases, the current health insurance that you have in your home country will not cover your medical expenses once you move abroad.
This is especially true for public health insurance and social security programs such as Medicaid, Medicare, NHS, and so on.
Public insurance and social security cover only your health expenses in your home country. Although some of them may come with international coverage, such as the NHS that comes with health coverage in the EU, they mainly cover medical conditions that are deemed life-threatening.
Also, public insurance has a limited-time coverage. For instance, certain types of public insurance will only provide coverage for your first six months abroad — this may not be suitable for expats who tend to stay in a foreign country for a year or more.
Exceptions may apply if you already have an international health insurance plan or a special health insurance plan for retired military people (Tricare), or a premium local health insurance plan that comes with health coverage in the country where you are moving.
If you want to be sure, you can call your insurance company or insurance broker that you bought your insurance from and ask them specific questions on health coverage in the country where you're moving, including what coverage you will get.
What options do I have?
No matter where you live in the world, you have three main options for health insurance:
International insurance
Public insurance
Local private insurance
Let's take a close look at each option.
International Insurance
International insurance, or expat insurance, is the first type of insurance you should check out as an expat no matter what country you are currently living or will be moving to.
What is It?
As the name suggests, this type of insurance is created specifically for expats who need international health coverage. It is the most popular type of health insurance for expats worldwide.
Why Should I Get It?
Here are the top reasons to get expat health insurance:
Coverage – It provides health coverage for expats in any country in the world.
Coverage limit – It usually comes with much higher limits than local insurance plans.
Convenience – Its terms and conditions tend to be easier to understand than that of local plans.
Credibility – It is usually provided by major insurance companies, which means that there's very little chance that they'll go bankrupt and leave you high and dry.
Medical assistants – They have a support team that can help you find the right hospitals anywhere in the world.
Language – You can learn the details of the insurance plan in your native language.
Portability – You can keep your existing plan even after you move abroad, and any existing medical condition you have won't be considered a pre-existing condition by your new insurance plan.
It's because of these reasons that you should look into international insurance plans first, regardless of what country you are living in.
You can visit our expat health insurance comparison page to know about popular expat international insurance plans in the world.
If you want to learn more about international health insurance, read on.
Coverage
The biggest benefit of international insurance is its wide coverage. Plus, it's easy to understand and works like many other international insurance companies' plans that you may already be familiar with.
Moreover, you can visit any hospital in the world and have the insurance company pay for it.
International insurance providers will also tell you which countries they cover. Usually, they provide coverage in popular expat countries unless they state otherwise.
Some insurance providers may also offer plans that cover only a specific region such as Asia Pacific or Europe.
One thing you should note is that most insurance companies won't provide coverage in the United States because of the country's high healthcare costs. The only exception is the provider GeoBlue.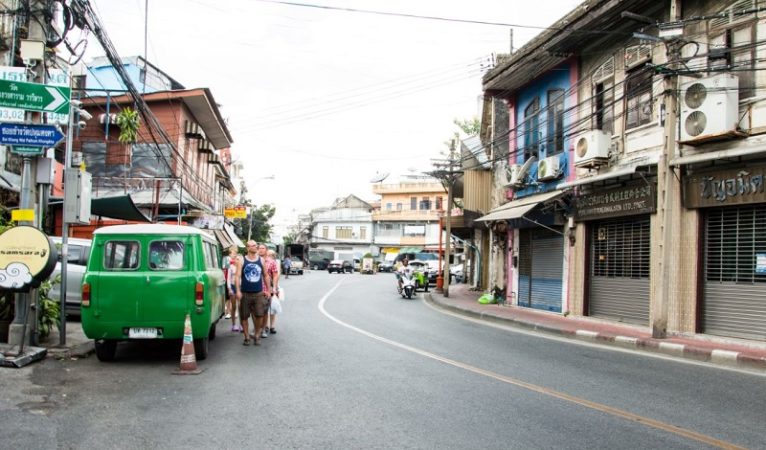 International insurance also pays for your medical expenses in your home country but with certain conditions; for example, you need to be in your home country for less than 30 to 90 days a year. The required duration differs among insurers.
This is ideal if you want to fly back to your home country and get treatment in a familiar environment for surgery or any treatment with a long recovery period.
Many international insurance plans also pay for the cost of medical evacuation.
Depending on your plan, you can opt to get treatment in a semi-private or private room for in-patient treatment and let the insurance company pay for everything as long as it's under the coverage limit, including medications, scans, doctor's fee, surgery fee, and other hospital expenses.
Some plans may even pay for your family members' visit.
When it comes to out-patient treatment, dental coverage, maternity coverage, and optical coverage, your plan may or may not provide coverage depending on your particular plan and/ provider.
Annual Limits
An international health plan usually comes with an annual limit of at least US$1,000,000 per year, which is the maximum amount that the insurance company will pay per year.
This limit should be sufficient to provide coverage in most countries in the world except for countries with a high cost of living such as Switzerland or the United States.
There are plans with a higher annual limit. But these will, of course, cost more.
Exclusions
Pre-existing conditions are the main exclusion in any insurance plan — not just for international insurance but all types of insurance.
The only exception is with public insurance, which might cover certain pre-existing conditions.
A pre-existing condition usually pertains to any sickness you already have before you bought health insurance.
The only way to avoid a pre-existing condition exclusion is that you need to have bought that health insurance plan before you had that condition.
This is why it's best to get health insurance when you are young, and stick to the same plan to make sure all medical conditions are covered. And this is also why international insurance is ideal since you get to keep the same plan even when you move to a foreign country.
Another exclusion that applies is the waiting period, which refers to how many days you need to wait before you can make a claim.
For example, many international insurance plans provide 180 to 270 days coverage for maternity care.
Other common exclusions that may apply include self-inflicted injury, fertility treatment, and cosmetic treatment (unless it's medically necessary).
So, before buying any health insurance plan, you should carefully read the insurance policy to know all the exclusions.
Medical Assistants
Medical assistance is one of the key benefits of health insurance that is often overlooked.
With this benefit you can contact your insurance provider and they will then recommend a hospital or doctor that specializes in your condition.
This is better than trying to search for recommendations on the internet as these health providers are more knowledgeable and have much wider connections.
For some international insurance plans, such as Cigna Global, you can even talk to a licensed doctor on the phone (anywhere in the world) and get telemedicine services for non-emergency treatments.
Claiming Procedure
To claim a medical payment, there are two main scenarios.
First, an international insurance company can pay for your treatment directly if you go to a hospital within their networks for both out-patient and in-patient treatments. This is one of the benefits of choosing a popular insurance provider since they tend to have thousands of hospitals in their network worldwide.
In case there's no hospital within their networks in your area, you can contact the insurance provider first and ask them to arrange a direct billing with the hospital where you are planning to go. This works well for in-patient treatments.
On the other hand, for out-patient treatments, it's likely that you'll need to make a claim at a later time by sending your hospital bill to the insurance company. They usually have an online customer support system where you can upload the necessary receipts and files.
Cost
International insurance can be the most expensive option, and you should expect to pay US$1,000 to $3,000 a year. The premium can be lesser or higher, depending on your plan, age, and medical conditions.
But when looking at the point of "pay-per-coverage", international insurance appears to be cheaper than local insurance because of its much higher coverage.
Is International Insurance Worth It?
Since international insurance can be the priciest option out of all options for expats, the big question is whether it is worth getting.
To answer this question, you need to understand the concept of health insurance. It isn't about saving money; it's about risk management for your health.
Therefore, if you want to have comprehensive health coverage that you can use wherever you are in the world, international insurance is worth it, both in terms of coverage and convenience.
International insurance usually has a minimum annual limit of US$1,000,000, which should be sufficient for most countries in the world. In case you are living in a country in Europe or North America that has a higher cost of living, then you can opt to increase the annual limit to US$2,000,000.
And since you can keep the same insurance plan when you move to another country, it's great in terms of convenience. That's mainly because you wouldn't have to worry much about the new healthcare system in the new country.
Instead, you can just contact your broker or insurance representative and ask them for a hospital where you could go and let them take care of everything.
For these reasons, it's worth getting international insurance as an expat.
Should You Get One?
The short answer is, if you can afford it, it's better to get it. International insurance plans are usually more comprehensive than other kinds of insurance and can decrease a lot of your health concerns as an expat.
And you can use it not just in the country where you currently live, but also in the country where you might move in the future.
How Do I Get One?
To get international insurance, you can contact either an international insurance broker or international insurance company directly.
Contacting an international insurance broker is better because of the variety of choices offered. They work with many international insurance companies and can help you choose the right plan based on your requirements.
However, you should be careful when choosing a broker. There are unethical brokers out there who will try to sell you a plan that may not be the best for you but will give them the highest commissions.
If you don't know any international broker, you can reach out to Carsten Creutzburg. He's a licensed international insurance broker from Germany.
Which International Health Insurance is the Best?
To tell you the truth, there's no such thing as the best international health insurance. A more appropriate term would be the most appropriate insurance based on your personal requirements.
This is because health insurance is a complicated matter with a lot of factors that you need to consider.
For example, a comprehensive health insurance plan that comes with very high annual limits and covers all health expenses worldwide will definitely be much more expensive than a starting package with basic coverage.
Also, some insurance plans may be cheaper than other plans if you buy for your entire family.
So, each plan has its own pros and cons. To give you a head-start, check out our expat health insurance comparison page to get a side-by-side comparison of all recommended international insurance providers.
Or you can just talk to a licensed insurance broker.
Local Private Insurance
Private insurance offered by local insurance companies is another option available to expats.
Coverage
Local private insurance coverage greatly differs across countries.
In general, local private insurance, like international insurance, will pay for your health expenses. But the way it works can be very different.
For example, in the Philippines, health insurance comes in the form of a prepaid card that works similarly to a phone prepaid card.
In Indonesia, some local plans may have separate limits for all medical expenses. For example, they may only pay up to US$3,000 for a surgery and a hospital room capped at US$150 a day.
In Thailand, local insurance plans come with a per-treatment limit instead of an annual limit.
So before buying a plan, you need to study it well.
And for local insurance, the area of coverage is usually limited to that country, as well.
Many counties, such as the United Arab Emirates, have premium health insurance plans that provide international coverage. But the premium itself isn't that different from an international insurance plan.
Also, local insurance plans tend to be underwritten by major international health insurance companies.
Please note that local insurance may not cover your health coverage country-wide. For example, local health insurance plans in Mexico may cover you in a certain state only.
Exclusions
Local private insurance has similar exclusions as that of international plans. They won't pay for pre-existing conditions and there's also a waiting period for certain treatments.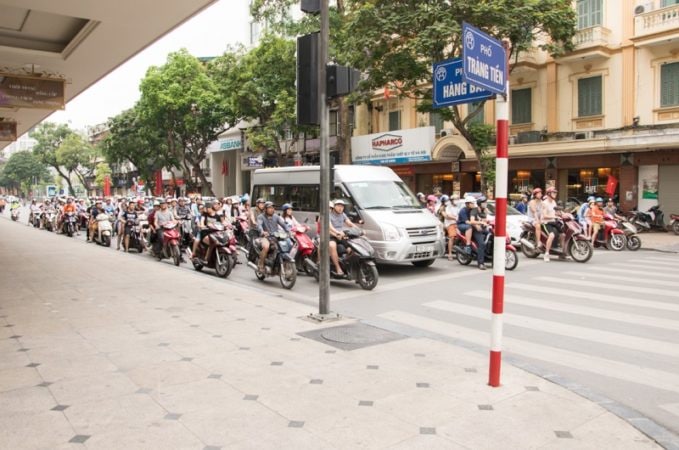 Self-inflicted injury, alcoholism, cosmetic surgery, and fertility treatment are also excluded.
Costs
Local insurance tends to be cheaper than international insurance.
For example, you can get a local health insurance plan in Thailand for less than US$500 a year, but the coverage limit can be capped at US$15,000 per treatment while the coverage limit of international insurance starts at US$1,000,000.
So, when looking at a "cost-per-coverage" perspective, local insurance can be more expensive than international insurance.
Claiming Procedure
One benefit of local insurance over other types of insurance is the ease in the claim process. Local insurance companies tend to have a direct billing system set-up with local hospitals, which can be wider than those of international insurance companies.
What this means for you is that you can go to any of these hospitals and have the insurance pay for your bill directly without having to make a claim at a later time.
By contrast, with international insurance, you may need to pay for medical expenses yourself first and make a claim later. But the international insurance company can still pay the hospital directly if you contact them first or if you go to a hospital that belongs to their network.
Should I Get One?
Getting local insurance can be a good idea if you:
know the local insurance plans well, as it might be vastly different than similar products in your home country
know a reliable local insurance broker or an insurance company
plan to stay in that country for a very long time, or for the rest of your life
Generally speaking, however, if you think about moving to a new country in the future, it's usually better to choose other types of insurance.
Public Insurance
Public insurance is the cheapest type of health insurance available to expats.
Coverage
On paper, public insurance seems to have the best coverage since it's usually cited as "free healthcare" for everyone. And it also covers pre-existing conditions, whereas private health insurance does not.
In practice, you will be paying public insurance directly or indirectly through tax. And the free treatment is mainly for treatments that medical doctors deem necessary. You will also be limited to certain local medications only. Otherwise, you need to pay out of pocket.
Another disadvantage of public insurance is that it is not available to those who are not working or have a tax residency status in the country where it is offered. There are, however, some countries that have an optional public insurance program.
For example, Mexico has IMSS, a public insurance program that lets expats voluntarily enroll and get public health coverage.
Public insurance can save you a lot of money, but there are many challenges that come with using public health insurance as an expats, including the following:
Waiting time can be quite long. You might need to wait the whole day just to see a doctor for five minutes. Or you may need to wait for many months, or even years, for a scheduled surgery.
The hospitals you can visit are limited. And a visit requires many steps. For example, in Costa Rica, you need to visit a local clinic first. If the doctor there can't treat you, they will refer you to a bigger hospital, which tends to make a single visit extremely slow.
You can't choose a doctor.
For an in-patient treatment, you will be in a shared room with limited facilities.
The process simply isn't suitable for expats. To use public healthcare, most of the time, you should be able to speak the local language or bring someone who can with you.
Even in countries with a good healthcare system like Germany, Canada, and Spain, long wait times are also a problem.
This is why a majority of expats worldwide opt to get private insurance on top of public insurance, to enjoy more convenient treatment options and higher quality services.
Exclusions
Public insurance will mainly cover basic medical treatments that are necessary for any given medical condition.
It pays for the cost of doctors and medicines but may not pay for extra costs that the hospital charges, including food, toiletries, and so on.
Cosmetic treatment, fertility treatment, and any other treatment that are not medically necessary will also not be covered.
Claiming
Most countries in the world have similar procedures when it comes to making a claim with public insurance. The government will pay directly to a hospital, provided you go to a hospital that's assigned to you.
If you go to other hospitals, even a public hospital, chances are that you won't be able to make a claim for your medical expenses.
Application
In every country, there's a different procedure in applying for public insurance.
The same conditions and processes in obtaining public insurance apply:
If you are employed, your employer will apply for social security on your behalf, or
You'll need to visit a district office or an office that takes care of public insurance to apply.
Please note you can't just apply for public insurance right away. Each country has their own requirements.
For example, in Canada, you need to stay in the country for over 183 days before you can apply for their public insurance program.
Should I Get One?
When it comes to public insurance, it isn't about whether you should get one, but whether or not you want to use it. That's because getting one is, more often than not, required.
For example, most countries require you to contribute to their social security system if you work in that country, whether you like it or not.
If you live in a country that has voluntary public insurance like Mexico, you should visit the hospital you will be assigned to and see for yourself whether you would want to get medical care there.
When Should I Get Health Insurance?
Based on our discussions with various brokers, it usually takes one to two months for people to decide to buy health insurance after an initial consultation with a.
Therefore, if you plan to get health coverage immediately upon moving to a new country, you should start to look for different plans and/or providers at least two months before your moving date.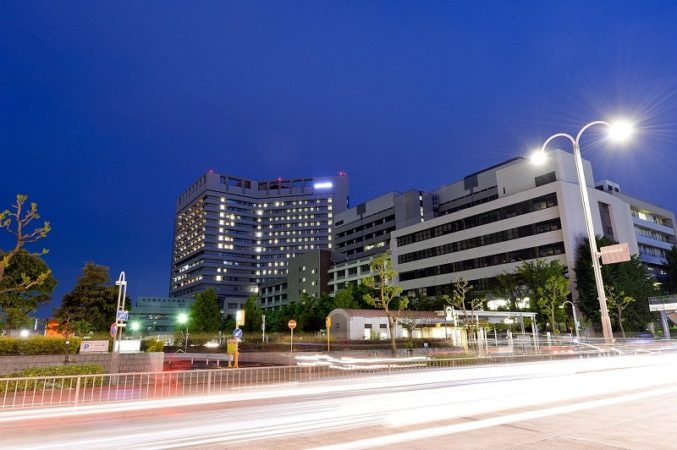 This will give you enough time to compare different plans and options since you will likely be very busy preparing your stuff and sorting things out for your move.
In addition, the application process takes around one week, from sending the documents, making a payment, filling out an application form, and waiting for approval.
Choosing the Best Health Insurance
There are many factors you should consider to help you choose the best health insurance.
It's worth emphasizing here that there's no "best health insurance plan" out there. It's more about choosing the right plan for you based on what you need.
Prices Can Be Deceptive
There is nothing wrong with finding the cheapest plan on the market. But be careful when choosing the cheapest plan as prices can be deceptive.
Why is that, you might ask.
This is because you may not get the comprehensive plan that you want. For example, the plan you end up getting may come with lower coverage on important expenses or have a high deductible.
To illustrate, one insurance plan might give you a quote for US$1,500 a year while another plan might give you a quote of US$500. Looking at the prices alone, it's very tempting to go with the US$500 plan.
However, the US$500 plan may come with a US$1,000 deductible. This means that when you want to make a claim from the insurance company, you'll need to pay US$1,000 first before the insurance company pays.
Focus On What You'll Be Getting
Every person has different requirements when it comes to choosing health insurance.
If your goal in getting health insurance is to have insurance pay for hospitalization, then you need to choose a plan that doesn't come with out-patient treatment coverage, which will save you some money.
On the other hand, if you need to visit a doctor regularly, then you need a plan with out-patient treatment coverage that will cover that expense.
If you travel a lot or live in an area that doesn't have good medical facilities, then you should get a plan that comes with medical evacuation coverage.
Here's a list of key coverages that will help you decide which type of insurance you should get:
Area of coverage: Which countries or states do you want your insurance to cover your medical expenses for?
Home coverage: Do you want insurance to provide coverage when you get treatment in your home country?
Coverage limit: How much coverage limits would you be needing?
Claiming: Do you want insurance to pay to the hospital directly?
OPD: Do you regularly visit a hospital or just occasionally, i.e., as necessary?
Medical evacuation: Do you plan to travel a lot? Are you traveling to places with good hospitals?
Lifetime renewal: Do you want to have health insurance that will provide lifetime coverage?
You can look at our health insurance comparison page to learn more about the coverages.
Decide on Deductible and Copay
If you feel that your insurance plan is too expensive, you can decrease it with a deductible and copay.
Here's what these mean:
Deductible is how much you need to pay before the insurance pays.
Copay is the percentage you need to pay together with your insurance company.
The higher the deductible or copay, the lower your premium will be.
Please note that some insurance providers may only have a deductible option available.
Read the Policy and Ask Questions in Writing
While you might not want to read your insurance policy, it's still a good idea to read it in order to find out exactly what you will and will not be covered for.
At the very least, skim through the coverage and exclusions section.
This is because not all insurance brokers or insurance companies can explain everything you need to know or give you accurate answers all the time.
If there's any question that you are not sure about, it's best to ask in writing. This way, you can use it as a proof in case there's some problem with it in the future.
How About Travel Insurance?
While travel insurance comes with medical coverage, it isn't as comprehensive as health insurance because of these limitations:
Travel insurance may not cover chronic diseases.
For serious cases, travel insurance may patch you up, send you home, and transfer you to public insurance in your home country.
Travel insurance has a limited period of coverage. You might only be able to use it for up to 180 days.
Therefore, you can still get travel insurance to get some health coverage when you are moving to a new country as a short-term solution.
For a long-term solution, health insurance is better.
Is There Any Expat Health Insurance That Covers Pre-existing Conditions?
Pre-existing conditions are the main exclusion for expat health insurance, as with other types of insurance that come with health coverage.
A pre-existing condition is any disease you have that you are currently getting treated, or that you are likely to have again in the future.
If you have a serious disease that had you hospitalized before, it might not be considered a pre-existing condition as long as you don't have any of its symptoms or take any medication for it in the last two years.
However, the insurance company will still make the final decision.
During the application process, you will need to answer a health questionnaire. Then, your insurance provider will review your medical history and tell you which treatments they won't cover.
Some insurance providers may pay for pre-existing conditions. But in return, they will increase your premium or put a seperate limit for your pre-existing condition.
Therefore, if you are having any pre-existing condition, it's best to talk to a licensed broker and let them find an option for you
Now, on to You
We hope that this article answers everything you need to know about health insurance for expats.
Health insurance is a complicated yet important matter. You need to make sure that you get the right plan.
If you are ready to get one, you can start comparing insurance plans yourself and contact the provider to get a free quote. After that, you can decide which plan to get.