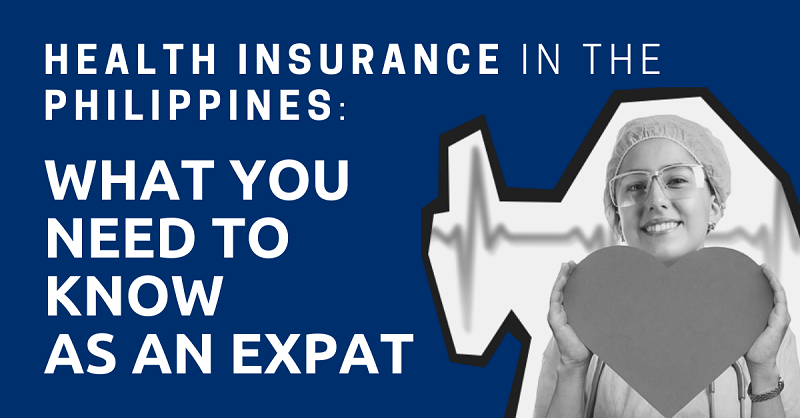 If you plan to live, work, or retire in the Philippines, you may already have thoughts on the healthcare system in said country.
What health insurance options are available to expats? How affordable are they? Which ones address your needs effectively?
In short, a majority of expats prefer to go with international insurance since they can keep it with them even after they move to a new country.
This guide will help you navigate the murky waters of getting health insurance in the Philippines.
This article will take approximately 31 minutes to read. Don't have the time right now? No worries. You can email the ad-free version of the article to yourself and read it later!
Healthcare System in the Philippines
The healthcare system in the Philippines is a mix of public and private services. The public healthcare system provides basic medical services to its citizens through government-run hospitals and clinics. These services are generally more affordable than private healthcare options, but they can be limited in terms of availability and quality, especially in more remote areas.
Meanwhile, private healthcare is generally of higher quality and offers a wider range of services. Private hospitals and clinics are equipped with modern facilities and advanced medical technology. They cater not only to locals but also to expats and medical tourists. These services tend to be more expensive compared to public healthcare.
Major cities in the Philippines, such as Manila, Cebu, and Davao, have well-established medical facilities and hospitals that offer a range of medical services. These facilities are often staffed by English-speaking doctors, making communication easier for expats.
While there are quality healthcare options available in the Philippines, there are also challenges that you should be aware of. These include the potential disparity in medical services between urban and rural areas, occasional shortages of medical supplies, and differences in medical practices and standards compared to what you might be used to in your home country.
Therefore, for expats, it's highly recommended to have health insurance that covers medical expenses in the Philippines. Many employers offer health insurance to their expat employees, but if that's not the case, you should consider purchasing international health insurance that covers medical care in the Philippines. This will help you manage the costs associated with healthcare, especially in case of unexpected medical emergencies.
Why You Need Health Insurance in the Philippines
Moving to a new country is an exciting prospect. But one that also requires thorough planning, especially when it comes to the financial risks and implications of living in a new location.
Costly Healthcare
Hospital stays in the Philippines could cost somewhere between ₱2,500 (around US$45) per night for private hospitals to ₱20,000 (around US$356) per night for top-quality facilities in Metro Manila. Meanwhile, ICU treatments could cost around ₱30,000 (around US$533) per night.
These fees are not inclusive of doctors' fees, laboratory fees, and other incidental costs. There are also public hospitals that cost way less than this, but the quality of care is also unsatisfactory.
Above all else, your and your family's well being should come first. Medical expenses in the Philippines can run into thousands of dollars. Therefore, it is important to plan in advance and make informed decisions to get the right health insurance.
Common Diseases
The Philippines is known for its warm weather, delicious food, and friendly people, such that living there has an almost romantic notion to it. However, not knowing the facts and preparing poorly can lead you to experience the far less romantic risk of getting infectious diseases that are endemic to the Southeast Asian region.
Some of the Philippines' most common diseases include bacterial diarrhea, hepatitis A and B, and typhoid fever. Mosquitoes are not only annoying but they bear dengue fever, malaria, and Japanese encephalitis — with high infection rates to make matters worse.
Come the rainy monsoon months, floodwater-contact disease Leptospirosis becomes prevalent. And since there is poor access to quality healthcare, tuberculosis still affects a large population in many areas.
Medical Personnel Shortages
Medical institutions around the globe would collapse if not for the amount of Filipino doctors, nurses, midwives, and assistants that keep them running. What's ironic though, is that you have to be extremely careful when living in a country that provides care to the rest of the world.
Many areas of the Philippines, especially rural provinces, are critically under-resourced and under-staffed. Statistics show that there is only one medical doctor for every 33,000 Filipino. The same ratio is reflected for dentists and midwives.
The number of doctors is playing catch up with the growth in population — and it can hardly keep up. Most physicians have either shifted to nursing and are working abroad, are retired, or have permanently emigrated. These figures are way below the average for developed countries. This means you cannot expect the same level of care that you're used to at home.
This is why it is worthwhile to get an international health insurance plan that allows you to seek treatment in other countries, and even better, cover repatriation assistance or medical transportation.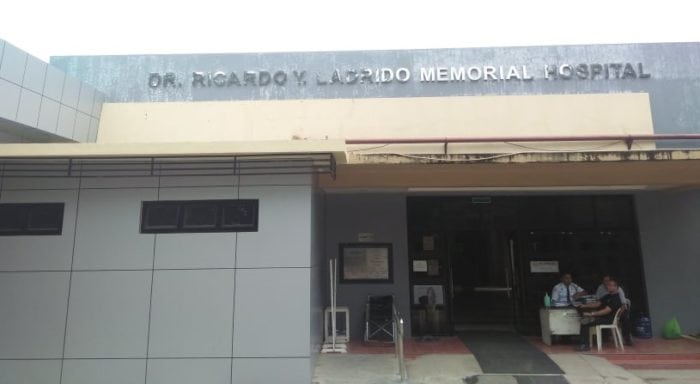 Insurance Options
Technically, expats are not required by Philippine laws to have health insurance while living in the country. However, medical treatments can be expensive without coverage. And while private health insurance is available, some plans can be costly and reimbursement happens only after you have paid by yourself.
Fortunately, there are other options available to you.
Local and International Insurance
Local and international private health insurance coverage are more expensive than PhilHealth, the public insurance in the Philippines.
Local plans will cover you if you seek treatment in the Philippines. If you need to find a doctor or have your non-emergency treatment overseas, your coverage may be limited or not covered at all.
On the other hand, international plans provide you with coverage even if you seek treatment abroad. This is especially useful if you plan to live in the Philippines where high-quality healthcare is not easy to find, and you may need to go to Singapore, Thailand, or other countries.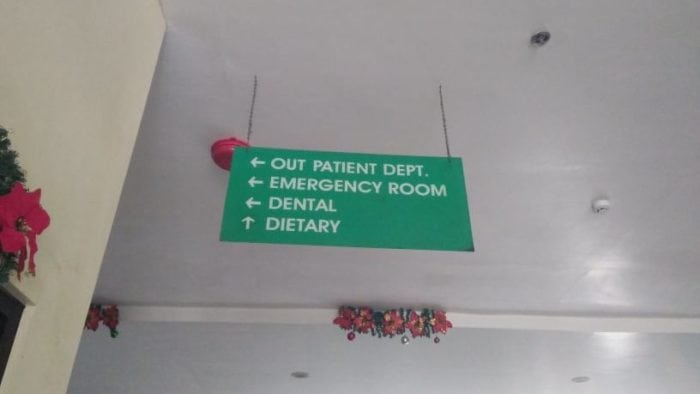 International health insurance plans are also portable — you can easily maintain your coverage and use it even if you move to a different country in the future.
Nonetheless, most providers will have several options for you to choose from. Whichever plan seems to appeal to you the most, here are a few pointers you need to consider:
Age limit
Repatriation and whether family members are included or not
Chronic conditions coverage
Sports-related injury coverage
Transfer to another country
Maternity benefits
Dental coverage
The majority of international health insurance provides worldwide coverage of up to US$5,000,000 while living abroad. These plans may include hospitalization, outpatient treatment, prescriptions, mental health treatment, pre-existing conditions, and more.
When it comes to international insurance plans, you have a lot of options if you are older than 55 years old. Otherwise, the plan might be very expensive.
If you want to something comprehensive that comes with worldwide coverage except the US, Cigna Global is a good choice. However, it can be more expensive than ACS.
There are several international health insurance plans available from different health insurance providers. You can check our expat insurance comparison page to find out more.
Alternatively, a good way to find a suitable plan is to talk to International Citizens Insurance. Their licensed brokers can help you pick up a right plan and give you quotes from different providers at once.
If you're based in the rural Philippines, you need to ask your insurance agent if your policy covers medical evacuations.
Most emergency specialist care can only be availed in Metro Manila or other Southeast Asian countries such as Malaysia, Thailand, or Singapore.
Most middle-class to upper-class Filipino citizens and a large percentage of expats have private insurance coverage. Supplementing your PhilHealth with private insurance allows access to a wider gamut of health facilities.
For more serious conditions that warrant long hospital stays, this also ensures a safer and more comfortable accommodation. However, as mentioned before, some private hospitals will require you to pay upfront first and have the amount reimbursed to you via your insurance provider a few days later.
You will do well to ask your insurance agent if they have arranged a special payment system with a particular health facility so you can avoid the hassle.
HMO
An HMO (Health Maintenance Organization) is somewhat similar to private insurance providers. They are both regulated by the Insurance Commission, however, HMOs give you access to a certain network of healthcare providers.
This means, in order to fully take advantage of your HMO benefits, you need to go to accredited doctors, dentists, hospitals, and clinics that are listed in your HMO's network.
Plans are customized according to your needs and are made available via prepaid products for a monthly, quarterly, semiannual, or annual fee. It is common to find HMOs offered as an employment benefit in most companies in the Philippines.
Some of the benefits you can avail with HMO coverage are:
Inpatient treatment – hospitalization, surgery and recovery room fees, doctor's fees, and more
Outpatient treatment – consultations, laboratory fees, and more
Emergency service – emergency room fees, prescriptions, doctor's fees, and more
Preventive treatment – physical exams, vaccinations, and more
There are two types of HMO plans. Comprehensive plans (1) are traditional products that cost from ₱4,000 to ₱60,000 (around US$71 to US$1,067) and have a wide range of healthcare coverage. Prepaid health cards (2) are more popular with low- to middle-income earners who need a more affordable solution. These cards come with a one-time fee of around ₱100 to ₱5,000 (around US$2 to US$89) and have single-use HMO coverage for one year.
Most HMO companies cater to employees, but their plans are also open to other individuals — from newborns as young as 2 weeks old up to seniors of more than 60 years old. HMO plans have 1-year renewable coverage and fees may vary according to the member's age, health, and claims filed.
As long as members avail of treatment inside the HMO network, they don't have to pay. One exception is emergency care in a non-HMO accredited facility where 80-100% of the fees can be reimbursed.
There is a coverage limit that varies from one HMO plan to another and may range from ₱50,000 to ₱700,000 (around US$889 to US$12,450) per year. HMO plans can also supplement PhilHealth benefits where the latter covers 15%-30% of hospital fees and the former can cover the remaining amount.
Prepaid Health Card
Prepaid health cards are a type of HMO plan that is more popular with low and middle-income earners. They allow you to pay only for specific coverage that you need, at a budget that you can afford. Starting from ₱100 to ₱60,000+ (approx. US$2 to US$1,067+), it is much cheaper than health insurance, but the coverage is limited as well.
The cards can be bought from partner stores and online shops. To use the card, you scratch off the protective ink to reveal the card number, and then follow the provider's instructions to activate — usually via SMS. Once the card is registered, the benefits are non-transferable.
To enjoy the benefits, the card requires 1-2 weeks of validation before you can receive the coverage. The card expires after you have used up all the coverage or after the term ends, usually in 6 months or 1 year.
Benefits depend on the type of card and those that come in packages may cover the following:
One-time hospitalization with coverage from ₱25,000 to ₱80,000 (approx. US$445 to US$1,423) including prescription, treatments, and room
Consultation services from accredited health providers
One-time emergency coverage of up to ₱50,000 (around US$889) and personal accident coverage of up to ₱137,000 (around US$2,436)
Preventive health care from accredited providers
Dental services from accredited dental providers
Private insurance vs HMO
They all share the same goal: to cover their members' medical expenses. But they differ in the provision of services. Here are some key differences between the two:
| | | |
| --- | --- | --- |
| | Private Insurance | HMO |
| Provider | Insurance companies such as ACS, AXA, Cigna, Kaiser, etc. | HMO companies such as Maxicare, Intellicare, MediCard, etc. |
| Annual cost | Starts at ₱40,000 (around US$711) | ₱100 to ₱60,000+ (approx. US$2 to US$1,067+) |
| Coverage age | 16 to even over 75 years old | Maximum 65 years old |
| Policy term | Fixed | Annual renewal; subject to health assessment |
| Premium | Increases with age | Increases with age |
| Hospitalization | Included | Included |
| Critical illness benefits | Lump sum cash | Limited to a certain amount |
| Daily hospitalization | Included; amount according to plan | Categorized into 3: ward, semi-private, or private room |
| How to avail benefits | Direct billing or reimbursement | Immediate use in any accredited provider; reimbursement for emergency cases only in non-accredited provider |
| If not used after 1 year or after contract ends | Earn dividends | Defaults back to zero after 1 year |
So which of the two is better? Each has its advantages and disadvantages. HMO is more suitable towards immediate needs and emergency cases where it's more convenient to just present your HMO card and you don't have to pay a single penny — as long as it's in an accredited health facility.
Health insurance, on the other hand, can provide better and more complete coverage, especially if you fall seriously ill.
Many international insurance companies provide you with high compensation which can offset high expenses from longer hospital stays and specialized treatments and procedures. Additionally, you receive bonuses from investment profits that come with it. Having a more affordable and hassle-free insurance plan sounds good, but make sure you're not sacrificing coverage when you make your choice.
PhilHealth
One available option is the government-subsidized PhilHealth program under the Philippine Health Insurance Corporation (PHIC). If you are working in the Philippines, your employer is required to enrol you in the PhilHealth program.
Employers and employees share the cost and premiums are deducted automatically from your salary. If you're not working for a major employer, are self-employed, or are married to a Filipino citizen, you can voluntarily enroll for PhilHealth as long as you have legal residency status.
Many expats are categorized under the Informal Economy membership. The fees are ₱2,400 – ₱3,600 (around US$43 – US$64) annually. If you're working formally, your employer will process the papers and set up the deduction from your payroll.
If you aren't eligible for the Informal Economy membership, the annual premium is going to be ₱15,000 – ₱17,000 (around US$267 – US$302).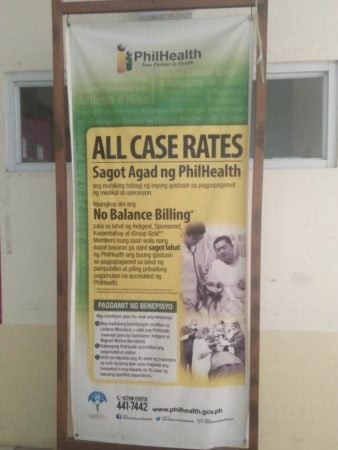 The PhilHealth program covers inpatient treatment, emergencies, birth, outpatient treatment for specific illnesses (i.e. malaria, tuberculosis, etc), and more.
You can use this program at any health institutions that are Department of Health-accredited. These include more than 60% of the private hospitals and almost 40% of the public hospitals in the country.
However, there are three major drawbacks of PhilHealth.
First, the health coverage is paid in terms of Case Rates. The Phillipine goverment comes up with a coverage limit for every illnes. The limit is further divided into doctor fees and hospital fees. In usual cases, PhilHealth only covers 30% – 50% of what you need to pay.
For example, if you have a lung infection and spend four days at the hospital, it can cost you ₱34,000 (around US$605) but PhilHealth only covers ₱10,000 (around US$178).
You can check how much PhilHealth pay per illness from this table.
The second drawback is that PhilHealth now doesn't cover major illness under Z benefits, including various kinds of cancer, leukemia, heart disease, renal disease, and coronary artery bypass graft surgery.
These exclusions can be a major drawback.
The last drawback is that the 45-day same illness treatment limitation. For example, you were hospitalized for the flu for 7 days. If you get admitted for the same illness in the future, you will only be covered for 38 more days in the same year.
The PhilHealth program is the cheapest option for health insurance. But it isn't as comprehensive as other insurance options. You should supplement it with extra cash or private health insurance.
Temporary Travel Insurance
Travel insurance protects you from financial risks and losses that can occur while you're traveling to the Philippines.
These losses can be something minor such as canceled flights, or something major such as evacuations during floods, typhoons, earthquakes, volcanic eruptions, and landslides (which happen fairly often in the Philippines).
In addition to financial security, having travel insurance also provides you with 24/7 emergency assistance anywhere you are in the world.
Most travel insurance plans cover:
Canceled, re-scheduled, delayed, or interrupted trips
Lost, stolen, or delayed baggage
Rental car damages protection
Emergency medical repatriation
Critical care monitoring
Legal and interpreter assistance
Unattended minors assistance
There is also add-on coverage that you can avail for additional fees. These pertain to high-risk activities such as surfing, mountaineering, spelunking, scuba diving, and more. The Philippines has plenty of tourist spots for these activities. So if you plan on doing these activities, you will do well to ask your insurance agent.
However, it is important to take note that benefits may vary according to the insurance plan. So make sure to choose a plan that caters to your budget and needs. Also, travel insurance plans won't cover all possible scenarios, so check your coverage for specific situations and events included.
Finally, travel insurance is aimed at unforeseeable circumstances. This means that if you buy insurance after a warning for a named hurricane has been issued, then you won't be covered for the losses.
Health Insurance for Senior Citizens
Many insurance companies in the Philippines offer specific health insurance plans designed exclusively for senior citizens. These plans may include coverage for hospitalization, outpatient services, emergency care, and other medical expenses relevant to seniors' needs.
Coverage for critical illnesses provides a lump sum payment upon the diagnosis of a severe illness covered by the policy. Most insurers offer critical illness coverage tailored for senior citizens, addressing their higher health risks.
When looking for insurance options, look for ones with coverage for long-term care, which helps cover the costs associated with extended medical and custodial care, which may be necessary for seniors who require assistance with daily living activities.
Some insurers also provide coverage for medical expenses related to hospital stays, surgeries, and other inpatient treatments. Some policies may offer age-specific benefits for senior citizens.
Meanwhile, medication or pharmacy benefit coverage can help with the costs of prescription medications, which are often essential for seniors managing chronic health conditions.
Senior citizens in the Philippines can also avail themselves of government-sponsored health insurance programs, such as PhilHealth, which provides coverage for hospitalization and other medical services.
Insurance Term Explained
Get peace of mind and secure your and your family's health and financial future by investing in the right health insurance. However, just like any other commodity sold by salesmen and marketing executives, you need to research by yourself and make decisions independently.
You can ask for Joe Next Door's opinion about the best health insurance, but you also need to remember that you don't have the same needs and budget. It is also important to look past marketing as companies tend to be creative in their sales efforts.
To make it easier for you, we have compiled relevant information to get you started on your quest to finding the best insurance option for you.
Coverage
Health deterioration is a fact of life as we get older. If it happens while you're living abroad it can be even worse. Even if your wallet holds strong currencies that can afford you a hospital stay for a couple of years, you'll soon realize that's poor financial and retirement planning.
Having health insurance doesn't mean receiving a hefty amount of cash to pay for all your health treatments all the time, but it will at least lighten the burden for some medical services such as:
Inpatient treatment
This pertains to all the services you receive while inside a health facility and may include urgent care, specialized procedures, or laboratory use. However, a patient is only categorized as 'inpatient' if one is admitted to a hospital or registered in the facility's admission log. Coverage for inpatient treatment includes:
Hospitalization
Mental health treatments
Rehabilitation
Ambulance services
Prescriptions
Laboratory tests
Pediatric visits
Outpatient treatment
One familiar scenario where this applies is when a patient goes to seek medical attention at a hospital and goes home with or without prescriptions and physician's instructions for care. Coverage for outpatient treatment includes:
Wellness programs
Preventative care
Laboratory examinations
Annual physical examinations (APE)
Emergency service
Not to be confused with urgent care, one scenario where this applies is when a patient is delivered via an ambulance and requires immediate care due to a life-threatening condition.
These are for more serious cases, usually caused by accidents, and require prompt medical attention. Coverage for emergency care includes:
Critical care
Travel or on-the-road accidents
Limits
Most insurance contracts will let you choose from a wide array of plans, according to your needs. Some limitations apply to one plan while other plans can cover them. Regardless of the health insurance type or provider, you will do well to read the fine print on the following possible limits:
US$25-50 per day for accompanying bed
US$1,500 per year for pre- and post-outpatient care
US$1,000-3,000 per year for physical therapy, psychiatric treatments, and home nursing
US$1,000-2,000 per year for routine medical treatments such as physiotherapy, speech therapy, orthoptics, and prostheses
US$300 per visit for check-ups every 3 years
US$4,000 per year for childbirth expenses
US$1,000 per year for dental care
US$150 per year for prescription eyeglasses and lenses
Regular treatments in the Philippines for major conditions such as a stroke could cost around US$35,000 and a severe heart attack at around US$19,000. The most common cancer cases are breast cancer with treatments around US$8,500 and lung cancer at US$53,000. Treatments for kidney dialysis are at about US$20,000.
Average costs of a hospital stay in the Philippines are between US$50 to US$400per night, while doctors' fees are at around US$10 per visit.
HMOs have limits at ₱200,000 (approx. US$4,000), while the PhilHealth limit is at ₱10,000 (approx. US$200). Meanwhile private insurance like ACS has annual limits of between US$500,000 to US$1 Million. Medical and hospital hospitalizations are fully covered and so are cancer treatments including chemotherapy.
Pre-Existing Conditions
One of the many questions you need to ask your health insurance broker is whether your insurance plan will cover pre-existing conditions or not. One scenario is if you suffer from medical conditions before signing the contract and have not disclosed them beforehand. These pre-existing conditions will not be covered.
It is not a matter of honesty, but sometimes conditions such as cardiac issues and some types of cancer can be present for an extended period unknown to the patient — until a medical examination after signing your insurance contract reveals them.
Most private insurance providers include a free medical examination. Some prospects who have critical test results are normally not covered, while those that have minor pre-existing conditions are accepted as long as a physician can vouch for them in writing.
Also, it is important to remember that categories of illnesses vary among different insurance companies.
If your pre-existing condition is categorized as risky, some insurance providers will implement high premium rates and strict limitations. This scenario happens very rarely though, and usually for the exceptionally privileged few.
Exclusions
Buying health insurance is a lifetime commitment. One that has pitfalls and hidden clauses if you don't know where to look. The next time an insurance agent approaches you, make sure to ask him/her about these exclusions to medical costs incurred by:
Intentional ailments or accidents
Self mutilations or suicide attempts
Taking part in war, insurrection, riot, bombing or any other popular movement
Nuclear risks
Treatments received outside the coverage zone indicated in the insurance application
Non-conventional treatments that are experimental and unsupervised
Incidental expenses during hospitalization
Treatments for drug addiction or alcoholism
Acquisition of donated organs
Sex change surgeries
Aesthetic treatments i.e.hair loss, cosmetic surgery
Treatments related to sterility or virility
Contraceptives and related procedures
Abortion, unless medically necessary
Spa treatments
Orthodontics
Treatments at thalassotherapy centers or fitness centers, unless for re-education after hospitalization
Psychotherapy, psychoanalysis, and psychiatry treatments
Laser eye surgeries and keratotomy
Unprescribed medications
For health insurance plans in the Philippines, the exclusions that you should be most careful about are pre-existing conditions such as cancer, Transient Ischemic Attacks (TIA), and neurological deficits caused by external trauma. Also please be careful of exclusions pertaining to drug abuse, self-inflicted injury, war or terrorsism, and alcohol abuse.
Also, take note that most companies will not cover you if you're past 60. If your age is anywhere near 60 upon applying, you will get covered but for much higher premiums.
Premiums
Premiums differ from one member to another as they are calculated according to your age and the coverage that you require. Normally, insurance companies will have a set date where they base the counting of your "official" age. During renewal, the company will check if you have moved up to the next age bracket, and appropriate changes are applied to the policy.
Most insurance companies will allow for yearly, semi-annually, quarterly, or monthly payments in Philippine Pesos for local plans and US Dollars or Euros for offshore plans. Most insurance companies will refuse coverage if you are unable to make the payment within 30 days after the due date. Some companies offer a 10-day grace period after they send out a Notice to Pay letter by post, and then the company will cancel your policy without any additional notice.
Also, premiums may increase once your age approaches 65. So make sure you clarify these things with an insurance provider before you sign the contract.
Optional coverage
Some insurance packages have optional benefits that require you to pay extra. These are more commonly required, routine treatments that are not aimed at "healing" illnesses. If you ask insurance agents for the reasons why, they will usually tell you that companies do not find these benefits practical to include in a package because they do not meet the minimum number of members who will seek said treatments.
Case in point, maternity benefits: the insurance provider will require more than 20 women to require said benefits for them to be able to include it in the package. Other most common optional benefits are dental care and optical treatments.
COVID-19 Coverage
If you have any kind of health insurance in the Philippines, chances are that you are already covered for COVID-19.
However, the choice of hospital and coverage amount depends on your health insurance plan.
For example, if you have international health insurance such as Cigna Global, you can go to any hospital in the Philippines, including top-tier hospitals, and should have the medical expenses covered in full.
If you have MediCard, then you can only go to a hospital in their network.Although you can get full coverage with the PhilHealth program if you go to a hospital that's partnered with the Department of Health, there's public concern that the program might go bankrupt next year because of corruption.
Additional Packages
Life Insurance
Getting life insurance in the Philippines is relatively straightforward — pick an insurance company and their financial advisor will walk you through the process.
It's important to take note though that expats in the Philippines are required to have an alien certificate to be eligible to apply.
Life insurance plans of the past are something that you couldn't benefit from while still alive. But these days, life insurance has evolved into investment channels that provide an added sense of security.
There are three major types of life insurance:
Term life insurance – A more affordable option that expires after 1, 3, 5, or 10 years. Although renewable and changeable to other types, beneficiaries will not receive payouts if your plan expires before you do.
Whole life insurance – This type of insurance expires when you pass away. Although this means payments are extended, beneficiaries will definitely receive the payout and other amendments.
Variable life insurance – Although it is the most expensive option, it's also the most versatile. You're not only paying for insurance but parts of your premium are invested in financial assets. Payments can last for 15-30 years, and you can enjoy annual dividends or a lump sum payment thereafter.
Family Health Insurance
Some health insurance companies include riders in their packages, and the most common of these are family health insurance. The provider would usually allow the insured to customize the plan and mix and match inpatient, outpatient, dental, maternity, and other benefits according to what you need.
There is also a range of discounts offered, such as 5% for 2 people, and discounts can increase with the number of family members insured.
Some providers allow you to use your family health insurance plan to supplement local insurance plans such as PhilHealth or HMO. You agree on an annual deductible from your provider.
A deductible is an amount that you pay out of pocket (or from local insurance) before the family health insurance provider starts paying for expenses. This way, you can save money by paying for a lower premium.
Choosing the Best Health Insurance
Due to increasing financial literacy, long gone are the misconceptions about insurance being more of a liability than an asset. But there are some pointers you need to know when choosing the right expat health insurance.
Your instinct to save money may be strong, but lower monthly premiums may not be more cost-efficient since they also mean less coverage. When a product comes with a small price tag, it is worth the time to look into the specific coverage that it includes.
Most of the time, lower premiums mean higher deductibles and miscellaneous fees and lower payout maturity. To choose the best plan, you can talk to International Citizens Insurance and ask for quotes from different providers to find the one that suits your needs.
If this is your first time to get insurance, ask an experienced agent there who you can open up with about your health or financial situation.
Not all insurance plans are made equal. For example, if you have a certain illness history in the family, the agent may recommend a policy that covers this specific set of illnesses.
If your agent is aware of your debt situation, he/she may offer term insurance that is more suitable for your limited finances.
Also, you will do well to ask the insurance agent about the claims filing and payout procedures and how immediate the payout is — and let them explain it in detail. Each insurance company has its exact process, and by going over this with different agents, you will know which product is worth the trouble.
On the other hand, quick payouts should not sacrifice coverage. You should never settle for something less than what you deserve in exchange for quick settlements.
Finally, it pays to do your homework by going over the specific terms with your agent. For example, maturity values are only base numbers and don't consider factors for adjustment.
What you can do is ask the agent for actual returns defined by the internal rate of return. This way, you can see a more realistic net value that you can compare with your initial expenses.
Application
PhilHealth
To sign up for PhilHealth, your employer will take care of it for you. But if you're self-employed, or are married to a Filipino citizen and you have legal residency status, here are the steps to sign up for PhilHealth:
Go to the nearest PhilHealth Express outlet or one-stop shop
Fill out and submit two copies of the member registration form, together with a government-issued ID (i.e. passport)
After you're approved, your Member Data Record and PhilHealth ID card will be sent out via post
Start paying contributions in PhilHealth offices or accredited collecting agents (if you're employed, employers will take care of this step for you by setting you up in the system and contributions deducted from your salary)
Private Health Insurance or HMO
It's a bit more straightforward to sign up for private health insurance. All you have to do is contact an insurance representative and they'll walk you through the process. Depending on your chosen company or product, you may need to go through a medical examination. For private health insurance as an employment benefit, your company's HR department will set it up for you.
Universal Health Care
On February 20, 2019, then president Rodrigo Duterte signed into law the Universal Health Care (UHC) Act. The UHC Bill seeks to ensure that every Filipino, including expats who have legal residency in the Philippines, is entitled to a comprehensive set of health services. This includes preventive, promotive, curative, rehabilitative, and palliative care.
All Filipinos are automatically enrolled in the National Health Insurance Program (NHIP), which is managed by the Philippine Health Insurance Corporation (PhilHealth). This means that citizens, including eligible expats, will be entitled to a PhilHealth membership card that grants them access to a range of healthcare services.
PhilHealth has different membership categories that vary based on work status, income, and age. Expats who are legally living in the Philippines can enroll in the Informal Economy category along with self-employed people, migrant workers, and overseas Filipino workers.
As an expat, you'll need to become a member of PhilHealth to access the UHC benefits. To enroll, prepare the required documents, which may include your passport, visa or Alien Certificate of Registration (ACR), and other identification documents. These documents will be needed when you apply for PhilHealth membership.
Now, on to you
Now that you've armed yourself with all this information, you're ready to start on your journey to getting health insurance.
Start with getting quotes from different insurance providers. Make sure to check around your area if these companies have accredited health partners there.
Talk to your insurance agent about specific coverage offerings. Do you have a pre-existing condition? Are you planning to have children and include them in your coverage in the future? This is some of the vital information that you need to take into consideration.
When you know what you want, it's easy to compare quotes among different companies and find out which ones can give you the best returns on your investment.
Check your budget. Is your chosen plan sustainable, based on your salary and current or future financial situation?
Ask around about your short-listed choices. Do your research. Join Facebook groups. Get feedback from existing members.
Knowledge is power. Happy health insurance hunting!
*We would like to thank Ella Francesca Acelar for providing us with images for this article.