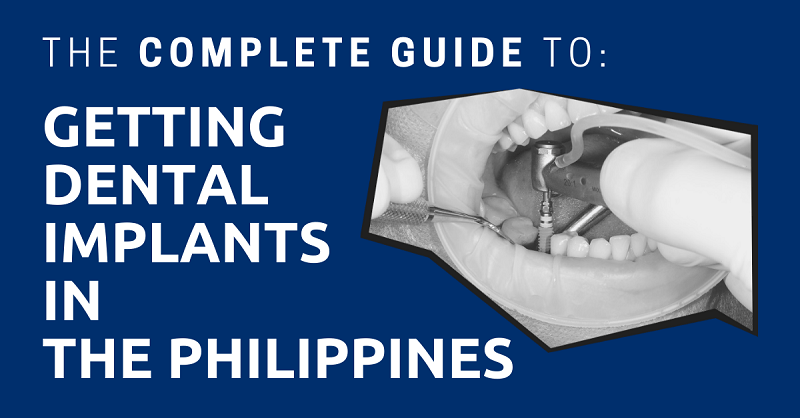 A smile is worth a thousand words, so they say. But not with missing teeth. Today, this can easily be mended. Enter dental implants — invented in 1952, they have become the modern era's gold standard of care for replacing missing teeth.
Made of titanium, dental implants are meant to become the artificial root of a missing tooth. The fixture is integrated into the jawbone and left for a few months to naturally fuse with the bone. This pseudo-root then acts as a support for a replacement tooth or bridge.
Because of the fusion, it is not rejected as a foreign body by the body. It also doesn't affect nearby teeth and is the closest thing to having natural teeth.
However, having a dental implant procedure in your home country is a different experience than having it abroad. In this article, we will look into dental tourism in the Philippines and what you can expect when you choose to have your dental implant procedure there.
We will also delve into the different implant systems that are being offered in the country, their costs, and what payment plans are available to you. After reading this article, you can make informed decisions — by balancing pros and cons — about whether the Philippines is a suitable country for your procedure.
If you are ready to do dental implants, use Dental Departures to locate a good dental clinic in your area.
This article will take approximately 35 minutes to read. Don't have the time right now? No worries. You can email the ad-free version of the article to yourself and read it later!
Why Dental Implants?
Generally, there are three options when it comes to dental prosthetic replacement: dentures, dental bridgework, and dental implants.
Complete or partial dentures are the cheapest option but also less convenient. They can be put in and removed, affect taste, and make for a less enjoyable experience when eating.
Before there were dental implants, dental bridgework was the most popular restorative choice. However, since bridgework is heavily dependent on what is left of one's natural teeth for support, it has became a lesser choice for many who prefer a more stable solution.
In contrast to bridgework, dental implants are integrated into the bone structure. They don't affect adjacent teeth either, which makes them very conservative — almost looking and feeling as if they are one's natural teeth.
Benefits of Dental Implants
Aside from being able to provide better stability and being a more permanent fix, dental implants come with a slew of other benefits such as:
Better appearance due to the natural look and feel
Ability to bite and chew food naturally
No restrictions in speaking as there is no risk of falling or slipping dentures
Improved self-confidence by restoring your beautiful, natural smile
Easy-to clean-implants mean better oral health
More cost-efficient as they don't need to be replaced regularly, which can be the case for dentures and bridges
No need to worry about bone loss even if a tooth is missing
No irritation on the gums or any side effects
Are Dental Implants the Right Choice for You?
First of all, there are financial considerations that you need to take note of. Dental implants do cost more than dentures and dental bridgework. However, it is well worth the additional cost as it lasts longer and doesn't require frequent replacements, which can add up in the long run. And since dental implants stimulate the jaw, it keeps jaw bone deterioration at bay.
This is not the case with dentures or dental bridges — continuous adjustments and replacements are required due to repositioning jawlines.
Oral and overall health are also key factors in determining whether dental implants are right for you. If you have chronic gum diseases and gum recession, a dental implant may be less successful. Also, diabetics and patients with pre-existing conditions that affect healing may not be suitable for implants.
And since implants are minor surgeries, seniors with weakened immune systems may have a better outcome with more traditional solutions.
The patient's jaw structure is also crucial in dental implants. Shallow, small, or weak jaws may not be suitable for implants and will require additional procedures such as bone grafting.
Why the Philippines?
If you are looking to have your dental implant done abroad, here are a few reasons why you should choose the Philippines.
Less Expensive
According to the New York Times, the average cost of dental implants in the US is around $3,000 to $4,500 per tooth. Meanwhile, a single dental implant in the UK costs around £2,415 (around $3,359.60). These numbers don't include the implant prosthetic. And if you need multiple implants, it's easy for total costs to rack up tens of thousands of dollars.
In the Philippines, the average cost of a single dental implant is around ₱75,000 (around $1,564.84). A crownless implant will be around ₱60,000, an implant with titanium metal is around ₱75,000, while an implant with a monolithic zirconia crown is around ₱85,000. If you require multiple implants, discounts are also applied.
Therefore, it becomes much cheaper to opt for All-on-4 implants instead of single ones if you have multiple cases.
Vibrant Tourism
The Philippines has more than 7,100 islands and for you, that means a lot of places to see — white sandy beaches, hot springs, nature walks, UNESCO World Heritage Sites, and so much more. These tourist spots — the next one so unlike the others — make the Philippines one of the most visited tourist destinations in Southeast Asia.
These tourist spots would be a nice distraction to a looming medical procedure, and since some of the steps in an implant require weeks of healing, it would be a good time to visit these beautiful places.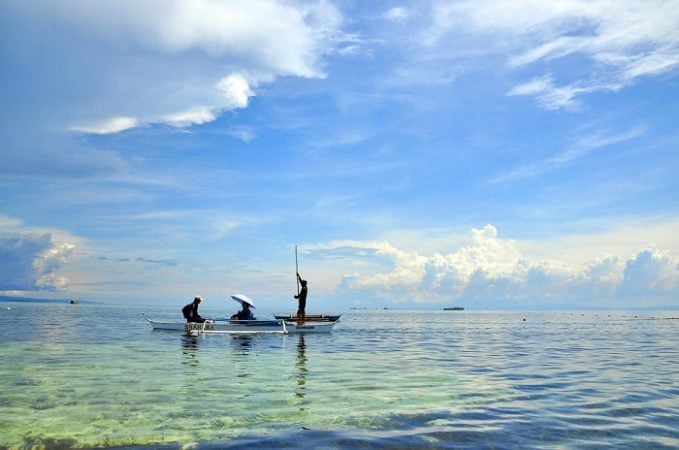 Manila is a convenient jumping point to other destinations. It is the capital city of the Philippines and home to Spanish colonial landmarks and museums. If history is your main interest, then this bayside city will be a treasure trove of architectural wonders.
From Manila, domestic flights and buses leave daily to other places such as:
Baguio – The city is called The City of Pines because of the rich, towering pine trees that surround it and the cooler temperature, as a result. It is a quick escape from Manila when the city becomes too noisy and overstimulating.
Mountain Province – The province is home to tribes that welcome occasional visitors who come to see the hanging coffins. Since the area is not so much a tourist area, it is best to hire a guide to take you hiking across steep mountains and rugged terrain.
Bohol – Life is slower in Bohol, which is why tourists like to visit the island. Not only is it home to the Tarsier — the world's second-smallest primate — but also to the Chocolate Hills, a UNESCO-protected site of 1,200 hills that turn brown during the summer.
Cebu – The Philippines has no shortage of diving and snorkeling sites, but there are some that stand out from others. One of them is Cebu, home to gigantic whale sharks, colorful coral reefs, centuries-old sea turtles, enchanting sea caves, and so much more.
Boracay – One of the many reasons why Boracay Island is considered the beach capital of the Philippines is its unrivaled fine, white sands that are unique to the island. If relaxation under the sun and amidst emerald green waters is what you seek, then Boracay is the place to go.
Palawan – There are two reasons why these islands down south are worthy of mention: Coron Island and the coastal city of Puerto Princesa. The former is home to numerous preserved shipwrecks, while the latter is where a five-mile underground river and gigantic limestone caves protected by UNESCO are located.
Davao – A large metropolitan area outside of Manila and home to Mount Apo, the highest mountain in the Philippines. It also the jumping point to Samal Island, where bat caves, nature trails, and tropical waterfalls abound.
English-Speaking Dentists and Staff
When it comes to medical treatments, you don't want to be lost in translation with your doctors or dentists. That is not a problem in the Philippines as dentists and their dental staff are fluent in English. The large majority of Filipinos speak English as a second language and all documents are written in English as well.
Highly-Qualified Dentists
There used to be a time when becoming a dentist in the Philippines was a walk in the park. All you have to do is graduate from a 4-year dentistry course, pass a certification exam, put up a clinic, and start accepting patients. But starting in 2006, the dentistry profession has become very regulated and strict.
Dentists in the Philippines need to study pre-dental education for two years and proceed to a four-year proper dental education to acquire their Doctor of Dental Medicine degree (DMD). On top of that, dentists need to pass a rigorous licensure exam that has two parts: theoretical and practical. Also, it is worth noting that it is rare to find a dentist in the Philippines that hasn't received training or education from abroad.
So if world-class expertise is a requirement for you, there are a lot of dentists in the Philippines who can meet that requirement.
Modern Dental Clinics
Although the Philippines is a third-world country, its dental industry stays abreast of latest developments that allows it to compete with Western standards of care. This is especially true for dental clinics that welcome an influx of tourists and expats, as these clinics need to be able to provide dental care that foreigners are accustomed to back home.
These dental tourism clinics are equipped with state-of-the-art facilities such as modern dental chairs and auxiliary equipment, computerized diagnostic systems, relaxing reception areas, and so much more.
High Success Rates
With this combination of world-class expertise, global standards of patient care, and state-of-the-art facilities, it is no wonder why success rates for dental implants in the Philippines are at 95% to 98%.
However, it is worth noting that smoking, drinking alcohol, and having pre-existing conditions such as diabetes can reduce the success rate, as these activities and conditions can adversely affect the healing process. If these are not enough to help you decide, the majority of dental clinics in the Philippines also come with 100% guarantees.
Types of Dental Implants Available in the Philippines
Now that we have established why the Philippines is a suitable country to visit for your dental implants, let's take a look at what you can expect when it comes to implant options.
Single-Tooth Implant
As the name implies, this is most suitable for patients who lost only a single tooth where only one implant and a crown replaces the lost tooth and its root.
The process starts with the implant — which looks like a tiny cylinder — is screwed into your gum or jaw. The dentist then allows for the implant to naturally fuse with the jawbone over two to six months. This fusion serves as the anchor for the artificial tooth. The implant site can be covered with a temporary tooth prosthetic in the meantime.
After this phase, the prosthetic cover will be removed and an extension will be attached. This completes the base from which your new tooth will be placed. The dentist will then let your gum heal for two weeks after this step. However, single-stage implant systems do not need this second step as they use an implant that already comes with an extension.
The last phase is the placement of a crown — the so-called new tooth — which will be attached to an abutment.
All-On-4 Implants
Also known as a full jaw implant bridge, All-On-4 dental implants can replace an entire arch of teeth. The treatment is suitable for patients with multiple broken or missing teeth. All-On-4 uses four dental implants and attaches dentures to the gum permanently. Since this treatment aims to replace a full arch of teeth, it means that removing any remaining tooth will be necessary.
The process starts with a dental evaluation along with X-rays and CT scans when necessary. These assessments will allow the dentist to determine the implant positioning and bone condition.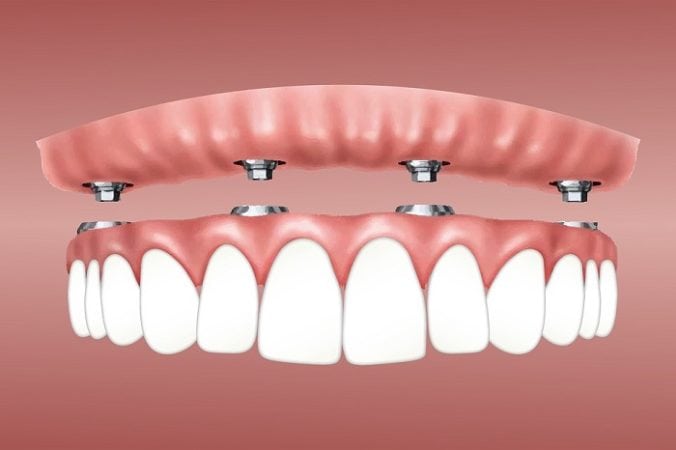 After that, teeth extraction will be scheduled if there are any remaining teeth. On that same dental appointment, the implants will also be installed. There will be a three to five days waiting period thereafter.
Because of that, you have an option to install temporary dentures which can be a new one or simply the old dentures you are using. On the same day (or the next two days), the dentist will also make a teeth impression for the hybrid bridge.
The next phase is the installation of the hybrid bridge. This will be custom made in a dental lab and the specifications will be based on the teeth impression that was previously taken. During this phase, the bridge will be attached to the top of the implants.
The last phase is the placement of the crown which is the actual teeth replacement.
Mini Dental Implants
Just as the name implies, mini dental implants are smaller than conventional dental implants. They are helpful in anchoring dentures, permanent bridges, and crowns. These systems are made of titanium and serve as the root for the teeth and attachment fixtures for crowns.
What You Need To Do Before an Implant
To ensure that your dental implant procedure is successful, here are some things that you can do.
Ask Questions
Language is not a problem when you choose to have your dental implants in the Philippines. So, you are free to ask as many questions as you need to make the right decisions or get all the information that you need. In particular, ask questions about:
the dentist's qualifications, accreditations, and area of specialization
the clinic's experience with dental implants
previous patients' before-and-after photos and testimonials
the type of tools and materials that they will use in the procedure
what to do if there are complications in the procedure
the kind of aftercare that will be required and what you can expect
payment options and if insurance coverage is available
Avoid Smoking and Drinking
Smoking and drinking may negatively affect the fusion of bone and the implant. Heavy smokers and drinkers who cannot quit all of a sudden are recommended to minimize smoking and drinking during a certain period leading up to their procedure.
Boost Your Immune System
Your overall health status is also one of the many factors that can affect the success of your procedure. If you have a cold or fever, your dentist may have to postpone your procedure to a later time.
Follow the Dentist's Instructions
Patients who may need to be sedated should not eat or drink six hours before the surgery. In some cases, the dentist may prescribe antibiotic prophylaxis which you should take one hour before the procedure, or six hours prior if being sedated.
Also, remember to mention drug allergies to the dentist, especially penicillin. You will also need to inform your dentist about medications that you are taking at the moment, as drugs that contain anticoagulants may cause problems.
Dental Implants Step-by-Step
What are the common steps for dental implant procedures in the Philippines — are they similar to the ones you have at home? And since you're going for a medical treatment miles away from home, are there preliminary steps you have to take before flying to the Philippines? This section will provide the answers and more.
Physical Examinations
Before you fly to the Philippines for your dental implants, your chosen clinic in the Philippines may require you to email them a digital copy of your panoramic x-ray. That way, the dental clinic and you can agree upon a treatment plan, approximate price, and payment plan before you commit to travel to the Philippines.
However, the treatment plan may change when the dentist can evaluate you in person fully through:
Blood Chemistry
This will allow the dentist to identify risk factors, especially if you have diabetes or hypertension. These systemic diseases may affect the implant placement and need to be prioritized if treating an infection.
Mouth Physiology
The dentist will examine for biting, occlusion, and bone condition. This will allow them to diagnose tooth decay, gum diseases, and biting anomalies. For instance, teeth clenching and bruxism need to be corrected first as these may cause problems later on.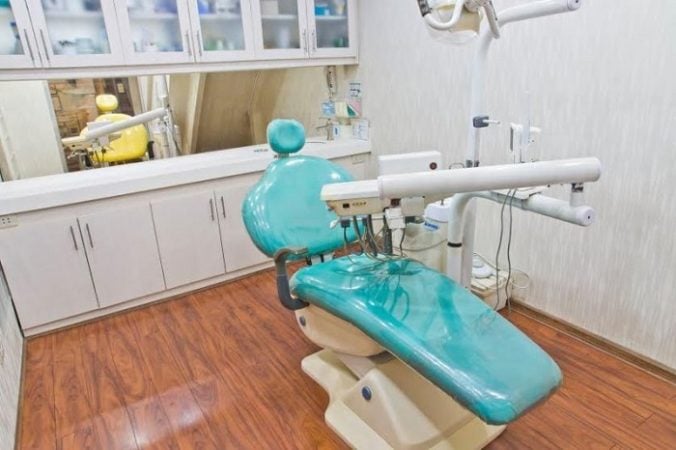 Also, the bacteria that are responsible for gum disease, if not addressed, may infect the implant and the bone that was supposed to support the implant.
X-Ray
The x-ray evaluation will determine whether your jaw has sufficient bone mass and thickness. This is important to know whether your jawbone can support the implant and ensure the infusion. If not, the dentist may recommend an artificial bone application, PRP procedure, grafting procedure, or bone augmentation before the placing of the implant.
CT Scan
This lets the dentist determine the exact bone height so that the placement of the implant can be positioned correctly.
Bone Grafting and Tooth Extraction
Depending on the results of your physical exam, this step may not be necessary. If it is, bone grafting requires four to twelve months to heal properly before you can have your implant.
Placing the Implant
The implant is the metal screw that is inserted into your bone and serves as the anchor for the entire prosthesis. The procedure takes around one to two hours and you will be placed under anesthesia. The healing process takes a maximum of five months when placed on the lower jaw and seven months when on the upper jaw.
Placing the Healing Collar
A healing collar, or healing cap, is the temporary crown that is placed on the head of the implant. The round metal piece will serve as a guide for the manner of healing of the gum tissue and should stay on for the next ten to fourteen days.
Placing the Abutment
When your gum tissue has healed, the dentist will remove the healing collar and proceed to the next step. The abutment screws onto the implant and will serve as support for the permanent crown later on. When the abutment is placed, an impression is taken for the permanent crown.
Then a temporary crown is placed allowing the tissues around it to heal which takes four to six weeks. The impression is sent to a lab so they can get to work on your permanent crown.
Placing the Permanent Crown
This is the last step of the entire process and involves placing the replacement teeth (or crowns). There are two ways of doing this part — the crown can either be screwed onto the abutment or cemented in place. Many prefer cementing as it looks more natural due to the absence of screws.
Implant Systems Available in the Philippines and Costs
The three most famous implant systems available in the Philippines are Osstem, Straumann, and Nobel Biocare. Each comes with its own set of benefits and prices also vary greatly.
The Osstem implants are best known for the superior osseointegration between the implant and the bone tissues. They do not have residual substances and thus can guarantee topnotch cleanliness.
The Straumann implants are the most popular implant system in the world. The system is designed in a way that accelerates healing time and optimizes gum tissue response. Due to its Morse taper connection, this system can guarantee excellent implant stability.
The Nobel Biocare system is priced towards the high-end range. It is priced higher than others because it is manufactured from commercially pure titanium and cold-worked — a combo that guarantees unrivaled durability. It features TiUnite, a proprietary surface not found in other brands, that maximizes bone formation and integrity.
Here is a list of approximate prices for the different implant systems and the specific prices of their parts:
| | |
| --- | --- |
| System | Price |
| Osstem implants | |
| Surgery | ₱55,000 ($1,272) |
| Crown | ₱30,000 ($530) |
| Straumann implants | |
| Surgery | ₱80,000 ($1,696) |
| Crown | ₱40,000 ($848) |
| Nobel Biocare implants | |
| Surgery | ₱102,000 ($2,092) |
| Crown | ₱65,000 ($1,333) |
| Others | |
| Extraction of erupted tooth | ₱1,200 ($24) |
| Surgical removal of impacted tooth | ₱8,700 ($179) |
| Medical titanium implant | ₱47,300 ($970) |
As mentioned earlier, it is worth getting in touch with your dental clinic first before flying to the Philippines so you can prepare financially for the procedure.
Clinics for Dental Implants
The initial consultation is a good determinant on whether a clinic will be able to cater to your needs. It is important to note that not all dentists can do dental implant surgery. Look for a dental implant specialist and aesthetic dentist who can comprehensively offer dental exams, x-ray, and impressions.
You can either choose to have your procedure in the Philippines' capital city of Manila or other bigger cities beyond.
For more exhaustive information for clinics for specific locations in the Philippines, you can also check out Dental Departures. They help foreigners find the best match when it comes to dental clinics all over the world.
Metro Manila
Metro Menila is the capital city of the Philippines. You can find a lot of dental clinics here such as:
Sacred Heart Dental Clinic
Sacred Heart Dental Clinic is a Global Clinic Rating (GCR) accredited and verified clinic and is located in Caloocan City. Patients abroad can easily reach them as they also have local phone numbers for Australia and the USA.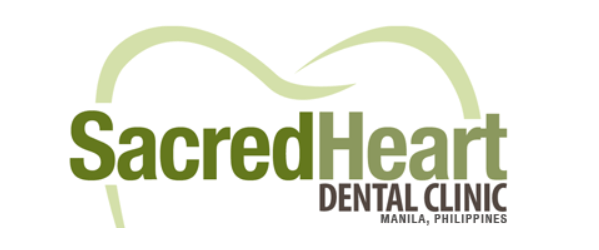 They employ immediately loadable implants via minimally invasive surgery. This type of procedure doesn't cut into the gum tissues, reducing swelling and discomfort.
Tooth and Go Dental Clinic
Tooth and Go Dental Clinic is located in Paranaque City and was recognized by GCR as Best Dental Clinic in the Philippines in 2016, 2017, and 2018. Their website is available in Dutch, French, and Arabian and they have local phone numbers for patients in the USA, Australia, and Canada.

They have a variety of dental packages available that include hotel accommodation, transportation, and phone SIM card.
Adajar Dental Clinic
Adajar Dental Clinic is the dentist-for-the-stars and is located in Pasig City. Its long list of clients comprises familiar faces in Philippine television.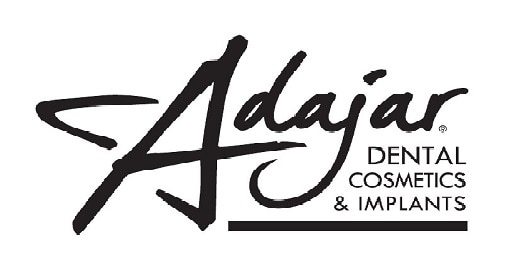 Dr. Cielo Adajar is a member of many dental associations in the Philippines and abroad.
Eximus Dental Clinic
Eximus Dental Clinic is headed by Dr. Erlinda Dyson, one of the well-known dental implant surgeons in the Philippines. She has a diploma in American Dentistry, Advances in Implantology, and Oral Rehabilitation from the Linhart Continuing Education Programs at New York University.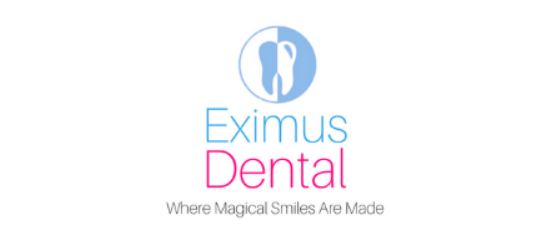 The clinic has performed more than 5,000 dental implant procedures since 1994 and is housed at the Centuria Medical Makati. The location is at the center of the metropolitan area, close to luxurious hotels and popular restaurants.
Gan Advanced Osseointegration Center
Gan Advanced Osseointegration Center (GAOC) has eight branches in Metro Manila and one in Cebu City. Its clientele also comprises popular Filipino celebrities. The clinic was founded by Dr. Steve Mark Gan and is at the forefront of Philippine dental tourism. It is the first luxury dental clinic in the Philippines and its dentists can speak Chinese.

The clinic also has global partners and collaborates with international consultants in Europe, the United States, and other Asian countries. The clinic has six dental implantologists including Dr. Gan.
Cebu City
Cebu City is located in the Visayas and is the gateway to tourist destinations such as Malapascua Island, Boracay Island in Aklan, Chocolate Hills in Bohol, Cambugahay Falls in Siquijor, and many others.
CPS Surdery & Implant Centre
CPS Surgery & Implant Centre is headed by Dr. Charles Sia, an oral and maxillofacial surgeon. He has double qualifications in medicine and dentistry and has received training in the Philippines, Hong Kong, Beijing, and the USA.

His specialized expertise is unique as it bridges the gap between medicine and dentistry.
Ceby Dentaline Specialty Clinic
Cebu Dentaline Specialty Clinic is centrally located in Cebu City and lead by Dr. Susan Uriarte-Valmayor. Her unique approach to dentistry is called "whole body dentistry". It is based on the belief that a person's oral health is connected to a person's total well-being.

This means that oral health conditions can have significant effects on internal organs, and vice versa.
Cebu Dental Implants
Cebu Dental Implants is under the leadership of Dr. Oliver Seno. He has more than three decades of experience and provides comprehensive oral health care including implant dentistry, cosmetic dentistry, oral surgery, orthodontic treatment, and others.

Davao City
Meanwhile, Davao City is located further down south in Mindanao and is the jumping point to Mt. Apo, the Britania Islands in Surigao del Sur, Catarman Church Ruins in Camiguin, and many others.
Mascardo Dental Clinic
Mascardo Dental Clinic in Davao City is led by a family of dentists. The husband and wife tandem. Drs. Julius and Eileen Mascardo, are pioneers of implantology in the Southern Philippines.

Their daughter, Dr. Kat, has also followed in her parents' path and is one of the few Filipino dentists inducted into the Omicron Kappa Upsilon (OKU) Honor Society, the oldest and most prestigious dental honor society in the world. The clinic also works closely with travel consultants so they can advise and assist you on your travel needs.
Sky Medical & Dental Clinic and Implant Center
Sky Medical & Dental Clinic and Implant Center have won numerous awards from Best Choice Awards including Most Trusted Dental Care Treatment Center in Davao City and Best Choice Achievement Awards in 2019.

The clinic is under the leadership of Dr. Carlos Capitan II and also includes a South Korean dentist in their team, Dr. Kyongsup Yim.
Lebosada Dental Clinic
Lebosada Dental Clinic is headed by Dr. Lourdes Lebosada and Dr. Ken Tingson. Dr. Lebosada has received training both in the Philippines and abroad. The clinic specializes in Dio Dental Implant — a computer-aided dental prosthesis system.

With the Dio Dental Implant, prosthesis treatment can be completed in one day. The patient can visit in the morning for a quick scan and be back in the evening to have the new teeth placed on.
Halasan Dental Clinic
Dr. Ruel John Halasan leads Halasan Dental Clinic, and their approach is focused on highly personal service. Dr. Halasan even gives out his personal mobile number to patients for cases of emergency or if there's anything they need to ask.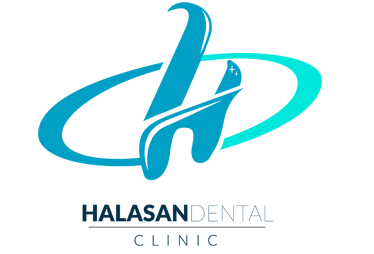 In addition to dentistry services, the clinic also assists with insurance and financing issues if needed.
Cerillo Dental Clinic
Cerillo Dental Clinic is under the leadership of Dr. Maria Lourdes Cerillo-Bautista who has specialized expertise in Orthodontics. The clinic's services are provided with a "spa treatment", meaning that comfort takes the top spot in their list of priorities.

The team at the clinic also keeps abreast of the latest in dentistry developments and their overall goal is to provide long-term solutions and not quick dental fixes.
Payment Options
One of the many reasons why dental tourism in the Philippines remains competitive is because of the low costs. In this section, let's take a look at the different payment options available.
Cash
The best and most preferred way to pay for your dental implant procedure is to pay in Philippine peso. However, some clinics may also offer different payment options, which might not be advertised explicitly, so it is always worth asking your chosen clinic about other modes of payment. Also, some clinics provide installment plans for qualified patients.
Credit Card
Most clinics accept most major credit cards. However, if you have credit cards from local banks such as Banco de Oro (BDO) or Bank of the Philippine Islands (BPI), you have the additional benefit of enjoying six or twelve-month installments with 0% interest.
PayPal
Although rather unconventional, some clinics also accept PayPal payments, but best to inquire in advance.
SSS
Social welfare benefits cover only dental treatments under emergency cases, and since dental implants are non-emergency treatments, they are not covered in this case.
Health Insurance
In general, dental implants are not covered by health insurance. However, depending on your insurance plan and the cause of tooth loss, you may be able to find leeway. Also, take note that although most private insurance comes with dental coverage, there is a limit and it is most often not enough to cover the entire procedure.
For complete information on health insurance in the Philippines, you can click here.
PhilHealth
PhilHealth is a government-subsidized program and it only covers dental procedures done in a hospital and not in clinics.
HMO
Although HMO insurance plans do not have coverage for dental implants, other provisions on most HMO plans can be used to partially cover other miscellaneous services that come with dental implants. And since HMOs are prepaid cards that are valid for one year, they are available for purchase by both locals and expats.
For instance, MetroDental's Family Smile Package, White Pass, or Platinum Pass have coverage for dental consultations, oral prophylaxis, panoramic X-ray, and tooth extraction.
Aventus Classic Card also covers dental checkups and a 10% discount on other dental services.
MedConsult for Adults also has coverage for one-year unlimited dental consultations.
Private health insurance
When it comes to categorizing procedures based on coverage, they usually come with three labels. Preventative care is 100% covered by insurance plans. Basic procedures are covered around 80% only, and these are treatments like tooth extractions, fillings, root canals, and others.
Dental implants, crowns, dentures, and other restorative treatments fall under the third category which is called major procedures, and are usually covered around 50%.
Also, it is worth noting that most insurance plans have a waiting period of a maximum of one year before covering major procedures. Therefore, it is best to speak to your insurance provider and inquire about waiting periods.
When choosing insurance, it is also best to go for plans that cover treatments done abroad, especially in Southeast Asia, if you plan to go to the Philippines for your dental implants.
One of the many insurance providers that cover restorative dentistry is ACS. The Gold Plan covers 90% of actual expenses limited to $150 per tooth (maximum 4 teeth).
Cigna has two plans that you can choose from — Dental 1500 and Dental 1000. The former covers maximum of $1,500 per year while the latter covers up to $1,000 per year.
Delta Dental has two plans that may let you qualify for dental implant coverage: Delta Dental PPO™ or Delta Dental Premier® plans. However, you will be required to ask for a pre-treatment estimate first so you will know the extent of coverage and whether you will exceed your maximum.
Post-Op Care
Regardless of which implant system or procedure you choose, you should expect swelling, pain, a little bleeding, and some bruising after your surgery. If any of these symptoms last longer than expected or they seem concerning, get in touch with your dentist for a check-up. Nonetheless, here are some of the post-op care procedures that you need to undergo:
Maintain Proper Oral Healthcare
The important post-op care you can do is to maintain healthy oral hygiene habits. The day after the procedure, you can rinse your mouth with a warm saline solution five to six times a day to reduce the infection.
You can brush your teeth but only with gentle brushing and taking great care around the implant area. Do not touch the area with fingers or tongue as this may dislodge the blood clot which is important in stopping the bleeding.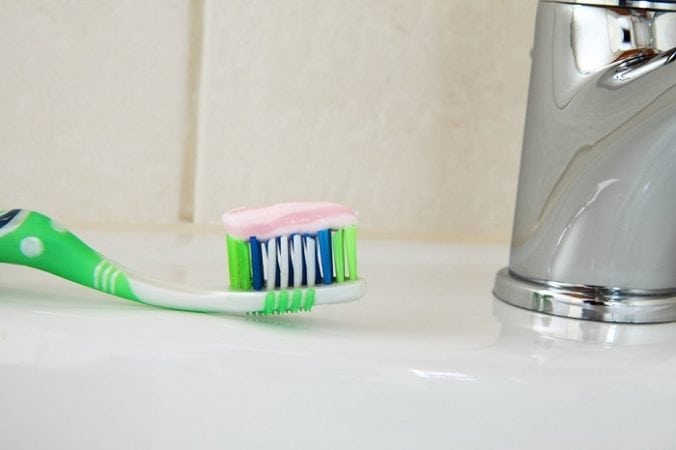 If you intend to use mouthwash, find a brand that contains chlorhexidine. Avoid using floss and opt for a water flosser or Waterpik in the meantime.
Also, it's important to see your dentist for a regular check-up every six months.
Take Plenty of Rest
Going to the gym or exercising should be avoided immediately after any dental implant procedure as it may cause bleeding or throbbing on the implant site. Lifting weights, bending exercises, and vigorous activities may worsen the pain and the swelling. It is better to rest a lot during this time as not only does it help avoid complications, but also accelerates healing.
Eat Soft, Healthy Food
After the surgery, you will need to stay hydrated and consume soft, nourishing food. This includes soups, yogurt, mashed potatoes, fruit and vegetable smoothies, and others. However, make sure to check with your dentist when you can have semi-solid food as they usually recommend waiting until the bleeding has stopped.
Keep Head Elevated When Sleeping
Prop your head up with two pillows when lying down as the elevation will help with improving blood flow and reducing the swelling.
Managing the Pain
Some dentists recommend taking pain medication right after the procedure regardless of whether you are experiencing pain or not. Another way to manage pain and reduce swelling is to place an ice pack on the area for 15 minutes, off for another 15 minutes, and repeat.
Now, on to You
We hope that this article will help you in your quest to find your beautiful smile again.
Although the implant procedure may sound painful and scary, it helps to know that you will be traveling to a country that is teeming with beautiful places to visit and lovely people to welcome you.
---
Please note: The information provided by ExpatDen is not intended to replace or serve as a substitute for medical or healthcare advice. It is strongly recommended that you seek guidance and consultation from a licensed medical practitioner or qualified healthcare professional pertaining to your specific circumstances and healthcare needs.