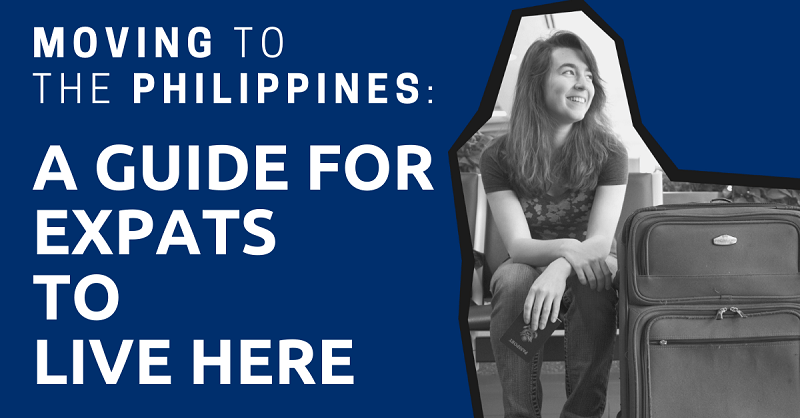 In recent years, many expats have experienced why "It's More Fun in the Philippines."
Its gorgeous beaches, bustling cities, and low cost of living have made it a popular choice for expats. The mostly English-speaking population as well as the many opportunities its growing economy has to offer also add to the attraction.
This comprehensive guide will provide you with all the information you need to move to the Philippines', broken down into the following sections:
Checklist
We'll list the pros and cons of the changes in your working life and lifestyle when you move to the country. We'll also provide information on potential residences, projected living expenses, and the type of visa you will need.
Moving
Moving to the Philippines can get overwhelming, but it can go smoothly if you prepare early. This section will include information on flights you need to take, documents you need to bring, belongings that you shouldn't bring, and tips on finding movers.
Settling in
This section is about how to live and go local in the Philippines. We'll also discuss topics such as how to find a new home, job opportunities, schools, banks and healthcare options, and some insight into Philippine culture.
Timeline
Finally, we'll help you develop a timetable for your upcoming move, covering how early you need to plan, how long it will take for visas to get approved, etc..
This article will take approximately 42 minutes to read. Don't have the time right now? No worries. You can email the ad-free version of the article to yourself and read it later!
Part 1: Checklist
This section discusses the steps you need to take before moving to the Philippines.
Finalising Your Decision to Move
The Philippines is a country of contradictions and will be different from life as you know it. It is modern yet steeped in tradition; it is a developing country but chock-full of first-world conveniences as well.
If you're moving here, there are many challenges you'll need to overcome: finding where to live, looking for job opportunities, adjusting to a new culture, and coming to terms with being far away from your family and friends back home.
That's why you need to do a lot of research.
Read up on the country, watch vlogs of other Philippine-based expats, and get some advice from "Pinoy" (slang term for Filipinos) friends.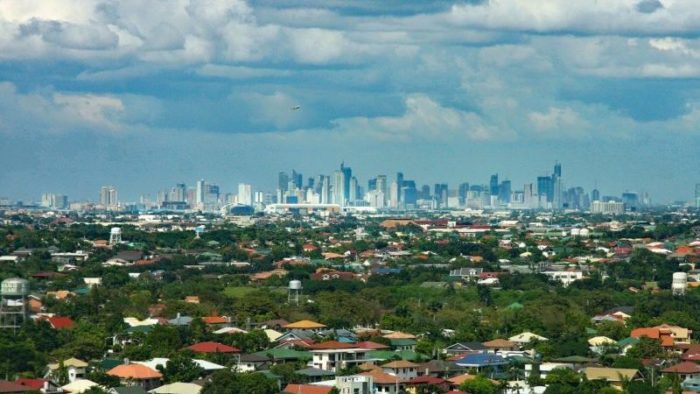 Cost of Living
The cost of living in the Philippines is quite low compared to Western countries. It currently ranks at #80 out of 209 countries in the 2020 cost of living ranking survey by the Mercer Group. However, the cost of living may be high in cities within Metro Manila.
The currency in the Philippines is the Philippine Peso, and US$1.00 is roughly equivalent to ₱49.00 to 50.00.
Your cost of living will depend on the kind of lifestyle you choose for yourself. You could live comfortably with $1,200 a month, but if you want a more luxurious lifestyle, $1,800 would be the average price point.
Here is a summary of what you can expect to pay for living expenses:
Accommodation
A one-bedroom serviced apartment within Metro Manila can cost around ₱30,000–35,000 ($600–700), which covers monthly rent, homeowners' association fees, utilities, and internet connection.
Most newly built condominiums have a fitness center and a pool. If you're renting in the outskirts of Metro Manila, rates for the same type of accommodation may cost around $100-200 or even less.
Most apartments come fully furnished with essential appliances like a stove, refrigerator, and washing machine. There are laundromats within most neighborhoods that charge $1-2 per load. You may need to purchase electric fans and even an airconditioning unit as the weather can get humid in the summer.
Food
Filipino cuisine is a mix of Spanish, Chinese, Western, and many other international influences tweaked to suit the Filipino palate. So expect a variety of dining options — from fine dining restaurants to local and international fast-food chains to street food serving local, international, and Filipinized international dishes.
However, it is still cheaper to make home-cooked meals. Eating out three times a day for a month can set you back $350-500 depending on your choice of restaurants.
You can buy cheap meals for $3–4 at small eateries called "carinderias". A meal at fast-food restaurants like McDonald's cost around $6–7, while a meal at high-end restaurants cost $15–$20.
Expect to spend around $150–200 for a month's food supplies, whether you buy from supermarkets, small neighbourhood stores (called "sari-sari store") or convenience stores.
You can also shop at wet markets to buy fresh and cheap produce. In the Philippines, a variety of products can be bought in the smallest of portions, many of which are sold in small packets. You can buy a stick of cigarette from street vendors and sari-sari stores, a sachet of shampoo, or a single egg.
Visa
A non-immigrant visa can cost anywhere between $250 (one-year stay) to $450 (three-year stay).
Prepare to spend around $150 for every additional family member, such as your spouse and children.
If you are getting a Special Retirement Visa, you'll need to deposit $20,000 under your name in any accredited Philippine bank on top of the regular fees.
Entertainment
There are plenty of shopping malls in the Philippines as going to the mall is a favorite Filipino pastime. Many people go to the malls to shop, watch movies, dine, and more. You can find many international clothing and footwear brands in the Philippines, but expect to pay the same amount or a slightly higher price than what you would normally pay in, say, the United States or any European country.
The country is also a popular stop for international acts to hold concerts, plays, and ballet performances.
There are also a thriving nightlife scene (Pinoys love to party) community events, weekend markets, and sporting events you can go to. You can also visit the many beaches all over the country.
Nature tips and wildlife tours are also popular among locals, tourists, and expats.
Tips to Decrease Your Cost of Living in the Philippines
Expats tend to get charged extra when paying for products or services.
This typically happens when taking public transport (e.g., taxi drivers refusing to use the meter and imposing a fixed high price) shopping in the wet market, eating at street food stalls, and shopping in community bazaars.
Stay alert for these scams and ask your Pinoy friends about what the real prices of certain products and services are. You may ask them to accompany you while shopping. In the long term, however, you need to remain vigilant when paying vendors, drivers, and the like.
We recommend that in your first few weeks in the Philippines, learn how much things cost, create a budget, and stick to it. You can always adjust your spending habits as you get more settled.
Here are quick summaries of the cost of living in the Philippines when compared to the rest of the world:
Visas
If you are from any of the countries whose citizens can visit the Philippines visa-free, you can stay as a tourist — the duration can be anywhere from a week to two months, provided you present an outbound ticket upon entering the country.
Your stay, however, can be extended for another six months and you can keep applying for an extension until you've reached a total of 16 months' extension of stay.
After staying for 60 days, a tourist must apply for an Alien Registration Card (ACR I-Card), valid for one year.
Those planning to stay longer can apply for a non-immigrant visa, given to foreigners who will study, engage in business, and work in the country.
Those who are moving to work must apply for an Alien Employment Permit (AEP), which the employer must handle, including organizing all the necessary documents and forms. To get an AEP, the sponsoring company must show that no local Filipino is qualified to do the job they hired you for.
If you have a Filipino spouse, you can apply for a Section 13A permanent resident visa, which will allow you to work even without an AEP.
You might also want to look into the Special Resident Retiree Visa (SRRV) that allows expats 35-49 years of age to come and go at any time. However, you need to make a bank deposit of USD 20,000; the amount is USD 50,000 if you plan on purchasing an apartment or vehicle in the future.
Visit the Philippine Bureau of Immigration site to get a detailed list of the different types of Philippine visas.
When applying for a visa, have the following documents on hand: a passport at least six months' validity upon your arrival in the Philippines; an unexpired entry visa (unless you're from a country with a visa-exempt status); and a valid return ticket (unless you hold a valid ACR I-Card).
Where to Live
The country's landscape shifts from extremely rural to highly urban: the mega-metropolis that is Metro Manila and to a smaller scale, Cebu and Davao, the main cities in the central and southern parts of the country.
If you are moving for work, chances are that your employers have already arranged your housing. Most expats in the Philippines are assigned or prefer to live in the National Capital Region, specifically in the two central financial and business districts: Makati City and Bonifacio Global City in Taguig. Here are some of the areas you can consider to make your new home.
Metro Manila
Metro Manila comprises 17 cities, 14 million people, and a land area of about 620 square kilometers (240 sq mi). It is located in Luzon, the Philippines' largest and northernmost island group. It is one of the most densely populated areas in the world and is the center of government and industry with the highest cost of living in the Philippines.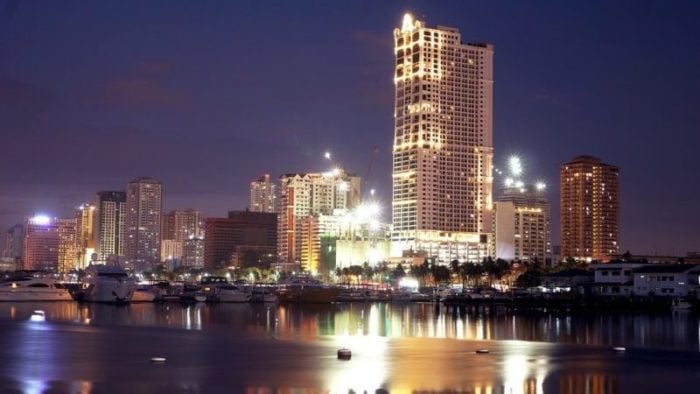 Metro Manila is also home to Ninoy Aquino International Airport, and is where many multinational companies are headquartered. The metropolis has a well-developed property market, but it is also extremely congested.
You'll have to deal with bad traffic jams, and the crime rate is quite high. You'll also have to contend with air pollution and, during the monsoon season, flooding in certain areas.
Cebu City
Cebu City is one of the biggest cities in the Philippines located in the Visayan Islands. It is very popular with digital nomad expats and foreign retirees mainly because of the smaller population, with only one million people living there.
Cebu offers a combination of urban attractions and a rural way of life.
There are excellent schools, hospitals, an international airport, and malls, and it is where some of the best beaches in the world such as those found in Aklan (Boracay being one of the most popular), Siargao, and Bohol provinces are located.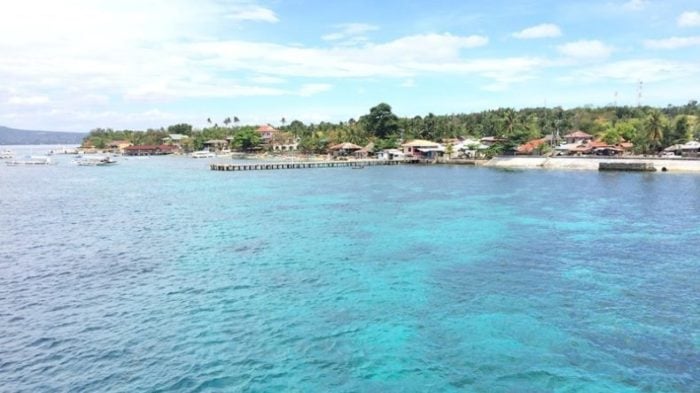 Many real estate developments have also sprung up in and around Cebu City and its suburbs, giving rise to many housing options.
Southern Luzon Provinces
The Southern provinces of Luzon (also referred to as CALABARZON which stands for Cavite, Laguna, Batangas, Rizal, Quezon), specifically Laguna and Cavite, are also popular with expats because they're relatively safer compared to Metro Manila and because of their proximity to Metro Manila.
Laguna and Cavite are only roughly 1–2 hours' drive away from Metro Manila, thanks to an extensive freeway system. Housing options include gated communities, mid-rise condominiums, and rural properties available for all budgets.
There are many restaurants, hotels, and golf resorts, mountain ranges, lakes, and resorts in these provinces.
Davao
Davao City is the largest city in Mindanao, the second largest island group found in the southernmost part of the country.
Expats in Davao love its natural surroundings and laid back atmosphere. Mount Apo, the highest mountain in the Philippines, looms over the city, while luxury beach resorts are a short boat and car ride away.
Housing options in Davao are cheaper compared to both Metro Manila and Cebu.
Part 2: Moving to the Philippines
This section discusses the processes involved when moving to the Philippines.
Booking Your Flights
Book your flights to the Philippines early especially if you plan to arrive in December when many Filipino overseas foreign workers (OFWs) come home for the holidays.
Check out the Philippine Travel Associations' biannual travel expos in February and August for airlines' discount flight deals.
The total flight duration from the US to the Philippines is at least 16 hours for a non-stop flight and around 36 hours for flights with layovers.
Philippines Airlines, the country's flagship carrier, operates flights to the Philippines. For those traveling from the US, note that the only airports offering non-stop flights to the Philippines are the Los Angeles International Airport (LAX), San Francisco International Airport, and the John F. Kennedy International Airport in New York.
Look for cheaper flights via airlines such as Cathay Pacific or via travel search engine Skyscanner, The Ninoy Aquino International Airport (NAIA) is the main port of entry for most flights. If you're flying into Cebu, the Mactan Cebu International Airport (CEB) is the point of entry for flights from various international destinations such as Hong Kong, Kuala Lumpur, Singapore, Tokyo, and Seoul.
If you are settling somewhere other than Manila or Cebu, check out Philippine Airlines, Cebu Pacific Airlines, or Air Asia Philippines for domestic flights.
You can also book a travel agency to arrange a car or van service to pick you up from the airport or use ride-hailing apps such as Grab.
Document Requirements for the Philippines
When moving to the Philippines, bring original copy of your personal documents and/or make sure you have their PDF versions with you on a thumb drive or on a cloud storage:
Birth certificate
Marriage/ivorce certificate
School diploma and transcript of records
Your curriculum vitae
Medical certificates such asX-rays, lab tests, or HIV test results
Veterinary forms and clearances (for pets)
Driver's license
List of contact numbers/ residence in the Philippines
Payslips, financial statements, and other proofs of income
Tax/Social Security numbers and related documents
Insurance information
If any of these documents were issued in your country of residence, they would need to be in either English or Filipino. Otherwise, they must be translated to be accepted.
They also need to be inspected, verified, and authenticated by the Philippine Embassy in your country of origin before you submit them to the Philippine Bureau of Immigration.
Visa-Related Documents
Per the Philippine Bureau of Immigration, the documents you need to submit will depend on the type of visa you have (student, employee, retirement, etc.).

This site provides a comprehensive information about the different document requirements needed to apply for a Philippine visa:
For most visa applications, here are the documents you will need for any visa type:
Philippines visa application form (available online or in the Philippine Embassy in your country)
Passport valid for at least six months (with at least two blank pages for the visa)
Photocopies of your passport's personal information page and other previous visas
Return flight or onward travel ticket
Financial statements like bank statements or payslips/paychecks to prove you can afford to travel/stay
Proof of employment such as a certificate of employment from your employer
Proof you are a student issued by your school
Passport-size photos with these specifications
ACR IcARD
If you plan on staying for more than 60 days, you also need to get an ACR or an alien certificate of registration and its matching ACR-Icard. It contains all your information such as your name, date of birth, age, and visa type, and it doubles as an Emigration Clearance Certificate (ECC) as well as a Re-Entry Permit (RP). 
AEP (Alien Employment Permit)
The Philippine Department of Labour requires foreigners to get an AEP or an Alien Employment Permit. This is usually arranged but you can also get one on your own if you plan on working in the Philippines. The Department of Labor and Employment (DOLE) handles applications for this permit.
What to Bring
Bring personal items you can't live without like mementos, photos, favorite books and toys, as well as computers, laptops and other gadgets.
Everything else is readily available at affordable prices like clothes, food, home appliances, furnishings, toiletries, and even vehicles. There are lots of car dealerships as well as many second hand vehicles for sale.
Some items are more expensive in the Philippines such as electronics, vitamins and supplements, luxury goods, baby furniture and accessories ( baby car seats, high chairs, etc.), and books.
You can get them shipped here from online stores, but it might be worth checking the shipping costs; some items might be more expensive to order online than to buy them in Philippine stores.
Prohibited Items
The Philippine government does not certain items to be brought into the country like firearms, any mechanical devices used in gambling, and illegal narcotics or synthetic drugs.
You can check the Philippines Customs website for a complete list of prohibited items.
Family Pets
You can also bring certain types of pets, provided you take the necessary steps to get clearances and permissions. Remember, though, that the Philippines is a tropical country with a warm climate, so you need to take this into consideration if you're bringing a cold-weather dog, for example. Bringing in certain exotic or endangered animals are also prohibited.
Check out our quick guide to bringing your pets to the Philippines.
Finding Movers in the Philippines
Finding a mover in the Philippines is easy. A quick Google search should give you some leads, but if you need help finding international movers, fill out the form on this page.
You can also ask your new employer for recommendations or if you have local friends, or family in the Philippines, ask them for some referrals as well.
Read our comprehensive guide to shipping in the Philippines for more helpful information regarding moving all your stuff across the ocean.
Part 3: Settling in
This section discusses the services that will make up a big chunk of your daily life in the Philippines outside of your work.
Finding Where to Live
The Philippines has a wide range of accommodations you can choose from based on you or your family's specific needs and budget.
You will be limited to renting at first since foreigners are not allowed to own property in the Philippines other than condominiums (pending clearances and other conditions).
Research
Before you leave your home country, we recommend visiting Philippine real estate websites and portals like Asia Property HQ.
You can easily filter what properties are available based on location, budget, size, and more, so you get a general idea of available listed properties.
Location
Do you want to settle in a rural area, an off the beaten track location, somewhere near the ocean, or smack in the middle of a bustling city? Consider which region you are planning to settle in based on its proximity to your new job, to friends and family, to public transport, and nearby services and amenities (like shopping centers, schools and hospitals).
Whichever location you choose, make sure it is in a secure and crime-free area.
Unfortunately, in big cities within Metro Manila, poverty is prevalent and part and parcel of the local reality.
Type of Home
You might need a house if you are with your spouse and children, but a flat will do if you are flying solo. This can also help you narrow down your search. You could even go for a room rental in someone's home via Airbnb if you are on a tight budget and want to start small.
There are many homes for rent or lease in various gated communities found in the major cities with many landlords who cater strictly to the expat market.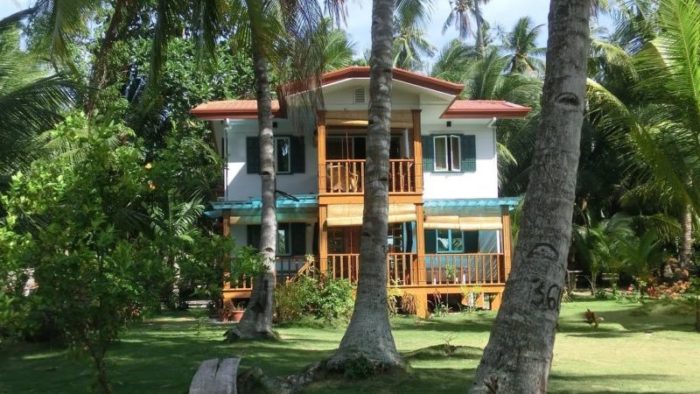 An ongoing nationwide construction boom also bodes well for your hunt for a flat; there are many newly completed apartments in all the major cities for you to choose from.
Renting Property & Lease Terms
Many employers arrange all accommodations and rentals for their expat employees.
Filipino landlords prefer long term leases — two years or more — so companies usually rent a property for five years, for example, and just assign it to their expat staff and get rental payment via salary deductions.
If you will be arranging for your own housing, there are some accommodations available for a minimum of one year and are often renewable. The standard payment terms are two months' security deposit and one month's advance. Higher-end apartment owners — and property owners who agree to a minimum one year lease period — require one year's rent in advance in the form of post-dated checks.
Before you sign any lease contract, though, get a real estate lawyer to check the documents or ask your company's human resources department to help you validate the agreement. Most lawyers offer this service and will only charge minimum rates.
If you prefer shorter term accommodations, expect to pay a bit higher than regular rentals (if computing per-day rent) especially in major cities. Options include Airbnb rentals, hotels, and serviced apartments.
There are many condo-hotels/serviced apartments in Metro Manila and Cebu — from major global players like the Marriot & Ascott chains down to cheaper micro-apartments/hostels. In the rural areas and provinces, many of the beach resorts, bed and breakfasts, and traveller inns will gladly accept long term guests as well.
If you are interested in a long term property investment in the Philippines, this Investopedia article has great tips for you.
Finding A Job
If you already have a new job lined up once you arrive, consider yourself lucky because it is hard to come into the Philippines as a tourist without a job and then have to look for one.
Foreigners are allowed to work in the Philippines, but the company hiring you must first prove that they can't hire a Filipino for your position because none of them are qualified enough. If it all works out, you'll get a 9G work visa.
We advise that you start looking before you come to the Philippines. This way, you will be hired as an expat — and get expat rates, which are way higher than local salaries.
If you have a Filipino spouse and have a 13A visa (via marriage), you can seek local employment immediately, though expect to be hired as a local. You can get leads from job hunting sites online such as Jobstreet, Indeed, LinkedIn, Monster, Kalibrr, and Pinoyjobs.ph.
Personal Banking
If you are moving to the Philippines for work or to retire, you will need to open a bank account to receive your salary, pensions, dividends as well as help you facilitate paying for all your bills, utilities, and send money from home.
There is a thriving banking system in the Philippines. The Bangko Sentral ng Pilipinas (BSP) or Central Bank, regulates the entire industry made up of international and local universal, commercial, rural, cooperative, and thrift banks.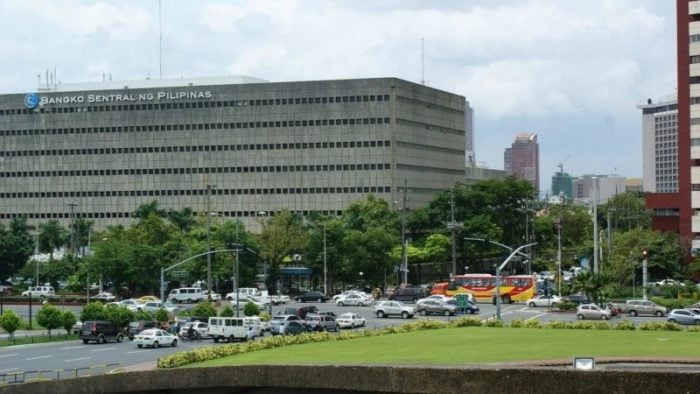 Most will allow foreigners to open savings and checking accounts in either Philippine pesos or US dollars.
You can also get both debit and credit cards from your local bank, which are widely used in major urban cities. But always have cash handy when you travel into more rural areas due to technological limitations (limited phone lines and internet connections).
Your employer usually facilitates opening a bank account for you, but if you need to do it on your own, just drop by the nearest branch of your preferred bank and present the following documents:
Passport
Alien Certificate of Registration card (ACR I-card)
Company ID
Initial deposit (the amount will vary per bank)
Two valid photo-bearing IDs (your passport counts as one)
Two copies of a recent ID sized photo
The four biggest Philippine banks are Banco de Oro, Bank of the Philippine Islands, Landbank, and MetroBank.  
There are also several international banks in the country including ANZ, Bank of America, Citibank, Deutsche Bank AG, ING Bank, JP Morgan Chase Bank, Standard Chartered Bank, and the Hongkong & Shanghai Banking Corporation (HSBC).
Paying Taxes in the Philippines
As a foreign resident working in the Philippines, you are required to pay taxes on your net taxable income.
This is because most foreigners working are also classified as resident aliens due to their prolonged stay and employment period, so their taxes are the same as those of Filipino nationals.
The rates range from a low of 5% to a high of 32% depending on your income, with the employer deducting the taxes at the source, so you don't have to go to the Bureau of Internal Revenue, the country's governing tax body, monthly.
Here is the latest Philippine income tax table:
| | | |
| --- | --- | --- |
| Monthly Salary Bracket | Tax Rate | Amount |
| Php 0 – Php 10,000 | 5% | 0.00 |
| Php 10,001 – Php 30,000 | 10% | 500.00 |
| Php 30,001 – Php 70,000 | 15% | 2,500.00 |
| Php 70,001 – Php 140,000 | 20% | 8,500.00 |
| Php 140,001 – Php 250,000 | 25% | 22,500.00 |
| Php 250,001 – Php 500,000 | 30% | 50,000.00 |
| > Php 500,001 | 32% | 125,000.00 |
You can check the Bureau of Internal Revenue website for the up-to-date tax rates.
There is also a 12% Value-added tax (VAT) on almost all goods you purchase except for agricultural food products like vegetables, which are exempted.
Your Utilities and Bills
Your main bills will cover the following utilities and services: electricity, water, internet, and your mobile phone plans.
Sadly, these companies are practically monopolies, so prices are a bit higher as compared to other Asian countries. The quality of service has improved steadily over the last two decades though they are still not 100% consistent.
Once you have secured property to live in, you have to discuss with your landlord how the bills will be handled.
In the Philippines, most utility accounts are in the name of the landowner to prevent red tape and the often arduous process of changing the account name over to you, the tenant.
What often happens is that you will get the physical bills and be responsible for paying for it monthly, even though it is not in your name.
Remember to check with your landlord regarding the current status of all the bill payments before signing any contracts.
Electricity
Electricity in Metro Manila and most of Luzon is provided by Meralco, while Veco supplies power to Cebu and most of the Visayas region.
Water
Water in Metro Manila is supplied either by Maynilad Water Services, Inc. or Manila Water Company. Manila Water Company also supplies water to most of the country renamed as Cebu Water Company and Laguna Water Company.
Internet
Internet connection prices in the Philippines start at a low of $10 a month to a high of $600 a month. There are five internet service providers (ISP) in the Philippines that offer a wide array of packages to match your budget and bandwidth usage. These ISPs are Converge ICT, Globe, SKYCable, and PLDT .
Mobile Phone
There are only two mobile phone providers in the Philippines, namely Globe Telecom and Smart Communications, and you can easily get an account under your name and one not tied to your work or landlord. Both offer a dizzying range of pre-paid (top-up credit) or post-paid (fixed monthly rate) plans for your mobile wifi and phone needs.
Globe and Smart are in constant competition with each other to get the lion's share of Philippine mobile users that they sometimes give phones and credits away amongst so many other freebies. This is why it pays to monitor special deals to maximize your savings.
Paying your Bills
There are various ways to pay your utility bills in the Philippines. You can physically make your payments in their offices, numerous remittance payment centers around town, in convenience stores, as well as online using your credit card, or via online banking.
Medical Care and Insurance
The Philippines is made up of over 7,600 islands. Though health care services are generally available all over the country, facilities in far-flung provinces are still not up to par with Western standards.
Despite this, expats can enjoy high-quality and affordable healthcare, especially if they live in or travel to Metro Manila where the medical and healthcare centers (both public and private) are of a higher, world-class standard and are staffed with some of the best doctors in the world.
The country's overall healthcare system is managed by the Department of Health (DOH). It runs public hospitals and community clinics nationwide. Private hospitals are also available and usually have better technology and facilities though they charge much more than government hospitals, which are almost free.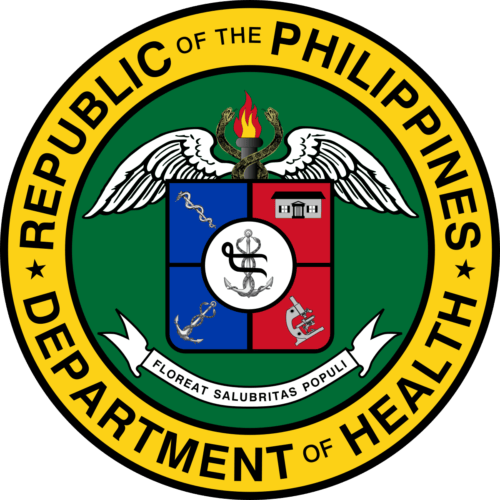 Expats will also find it extremely easy to communicate with medical personnel because of their high level of English speaking skills. Most Philippine doctors are top university graduates with almost a third of them having either studied or practiced in US medical schools and hospitals. The nursing and medical technician personnel in the Philippines are also world-class — with the Philippines supplying over half a million nurses to countries like the USA, Canada, and the UK.
Some of the best hospitals in the Philippines are St. Luke's Medical Center, Asian Hospital and Medical Center, Makati Medical Center, and Chong Hua Hospital.
Finding a Philippine Doctor
It is easy to find a good doctor or a good dentist in the Philippines since there are so many of them. You can ask your employers for referrals, as well as other expats and Pinoy friends. You would need one because it is difficult to get medication without a prescription even if you are a foreigner.
You can also use The Filipino Doctor, a database of all the doctors in the Philippines that also has an app for easy access.
Pharmacies
There are many pharmacies in the Philippines with chains like Mercury Drug and Watsons as major players. The availability of rare or high-risk medicines is also quite stable with many of the world's leading pharmaceutical companies very active in the local medical and business scenes.
Health Risks While Traveling in the Philippines
The Philippines is a tropical country, and you might be exposed to diseases and health risks such as dengue, malaria, typhoid, cholera, leptospirosis, rabies, and more especially as you venture further out from the big cities. We highly recommend that you update your and your family's vaccines before travelling.
Public Health Insurance
The Philippines has a National Health Insurance Program (NHIP) that covers all employees working in the country, including foreigners.
You and your employer help finance this insurance system as well as contributions from local and national government subsidies.
You will both equally share the monthly contribution rate of 2.75% of your salary (as from January 2018) to pay into the NHIP.
Private Health Insurance
The Philippines is teeming with insurance companies that offer private health packages according to your needs and budget. Some of the more popular companies include Allianz Care, Philam Life, and Pacific Cross Insurance.
Check out our complete guide to health insurance in the Philippines.
School & Further Education Options
If you are moving with your children, you are going to have to think of where they will continue their education.
Philippine culture places great importance in education. There are many schools you can choose from but to make this daunting task easier, you need to decide where your preferences lie.
The school should be in a safe and accessible neighborhood, preferably near where you live or work. What qualities are you looking for in a school? What is your preferred model of education for your kids?
International Schools
International schools are perfect for children who have moved from different countries. Though it can be costly if not subsidized by your employer, the curriculum is globally recognized, and your child will be exposed to children from different nationalities and religions. Popular international schools include International School Manila and the British School Manila.
Local Private Schools
Some expats enrol their kids in local private schools to expose them to the Philippine way of life and culture.
The curriculum is mandated by the Department of Education, matching global standards with many middle class as well as affluent Filipino high school students moving on to study university abroad in the USA or Europe.
Most private schools are Catholic-oriented and are not co-ed, though. Popular Metro Manila schools include De La Salle Greenhills and Assumption College.
Progressive and Home Schooling Programs
Interest in progressive Schools — or schools that follow Montessori, Waldorf, and other non-traditional methods — have grown in recent years in the Philippines. Home schooling is also extremely popular, with many parents committing themselves to teaching their children full time.
Higher Education/Graduate School
If you don't have any children with you but are interested in further studies, the Philippines have some of the best universities in Asia and the world.
Popular universities include the University of the Philippines, Ateneo de Manila University, and University of Santo Tomas.
The Asian Institute of Management is also headquartered in Makati City. This international management school and research institution attracts foreign masters students from all over the world to take advantage of one of the best business schools in Asia.
If you are more artistically inclined, there is the UP College of Music in Quezon City as well as the one of the world's top filmmaking schools, The International Academy of Film and Television in Cebu City.
Philippine Food
Filipinos LOVE to eat.
Pinoys are big eaters and love to feed everyone around them as well.
Food is affordable and accessible, and there is a wide range of foreign cuisines available in the country. When it comes to convenience, there are several food delivery services that are available in major cities of the Philippines. One of the most popular is FoodPanda — riders in the iconic pink logo can be seen in most cities in the Philippines.
Filipino food, in general, is a mix of Chinese and other Southeast Asian cuisines with Spanish influences since it was a colony of Spain for a few hundred years.
Rice is a staple and is available in all meals, while pork is lovingly prepared in hundreds of ways. Signature Filipino dishes include adobo, a meat dish stewed in vinegar, garlic, pepper and soy sauce, and Lechon, a whole roasted pig stuffed with herbs that prompted the late Anthony Bourdain to declare it as "the best pig ever".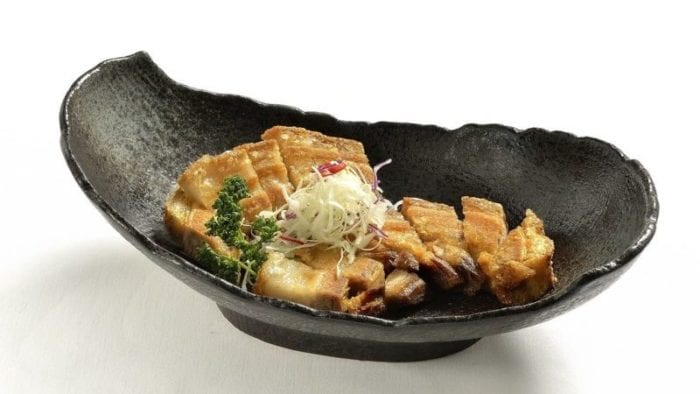 Enjoy the culinary delights of the Philippines. We recommend trying as many local restaurants and establishments — even street food — once you've settled.
Language & Culture
Dialects
Expats won't have any major issues communicating with Pinoys because most speak and read English fluently. Though the official language is Filipino, there are still over 500 dialects in the country with most speaking Tagalog, followed by Cebuano or Bisaya, Ilokano, Ilonggo, and more.
Religion
The Philippines holds the distinction of being the only country in Southeast Asia that is predominantly Roman Catholic.
This is because Spain colonized them for a long time. Over 80% of its almost 110 million population is Roman Catholic, while the remaining 20% is broken down as follow: 10% Protestant, 6% Islam, and the remaining 4% split between Buddhism, Hinduism, Judaism, and traditional tribal religions.
Culture
The Philippines has often been described as a Chinese, Southeast Asian child that was raised for 300 years in a Spanish convent and then 50 years in Hollywood. This phrase pretty much sums up the cultural influences still found in the population today.
It makes for an interesting mix of ideas which you'll definitely enjoy experiencing during your stay in the Philippines.
Role of Women
The Philippines has been accused of having a machismo, misogynistic society and in some pockets of the country, this still holds true. However, it is predominantly a matriarchal society, where the woman and the mother are highly respected — and sometimes makes all the decisions — within the family unit.
Women have the same political and social rights as men, with many holding public offices and the top positions in various business and industrial sectors. In fact, the first female head of state in Southeast Asia was Corazon Aquino who was elected in 1986, making her second overall in Asia after Prime Minister Indira Gandhi of India.
Social Customs in the Philippines
Filipinos are extremely warm and friendly. They are easy-going to a fault and most expats have an easy time befriending locals who enjoy hanging out with foreigners to share experiences, food, and to learn about their countries of origin.
Socializing revolves around food and celebrations since Pinoys love to party as well! Fiestas or patron saint feast day celebrations are happening all over the country every single day.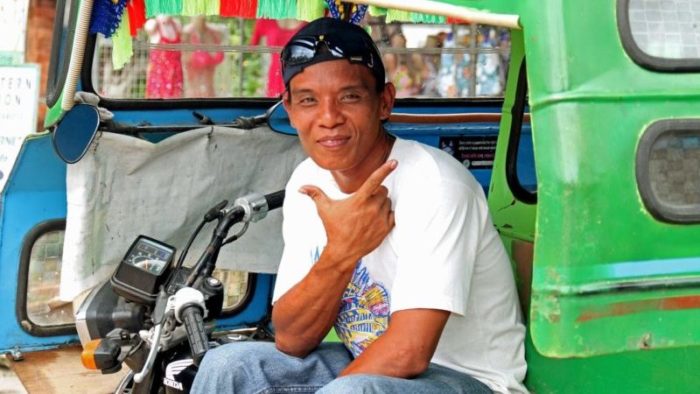 Don't be surprised to find yourself in a seemingly never-ending series of gender reveal, christening, weddings, kiddie birthday parties, confirmations, graduations, promotions, retirements, separations, anniversaries, school reunions (even if you didn't study there!) and even funerals and cremation celebrations.
Pinoys usually give a free pass to expats who might not be familiar or aware of certain words or gestures that can seem insulting or offensive. They'll happily teach you what you are allowed or not allowed to say, act, or do.
But like in most of Asia, saving face is deeply ingrained in the Filipino psyche.
They don't take too well when corrected in front of others as well as being exposed to public displays of anger and disappointment.
Filipinos either will stay quiet or may laugh, crack a joke and expertly change the topic to avoid further embarrassment.
To find other expats, join the many groups and clubs, as well as work or at schools.
Part 4: Timeline
Here is a rough timeline for your upcoming move outlining how early you need to plan and steps you need to take before the big day.
If you have decided to move to the Philippines, target about 6–8 months to get everything you need together before you fly out. This should be enough time to wrap up any loose ends, cover research time for places to live, look for jobs, wait for visas and other legal documents like passports and such to be processed.
Seven to Eight Months Out
Start researching in-depth about the Philippines; read up on its history, about its people, check out its media networks and newspapers on the Internet, as well as watch vlogs about it by other expats, so you can get a feel of how it will be to live there full time. You can even watch Filipino films on Netflix!
This will be an excellent time also to start looking at possible areas where you want to settle and browse through house and apartment listings to gauge prices.
Start telling your extended family members and friends about your plans.
Six Months Out
Start working on the documents needed for your big move. Get all passports processed as well as begin to gather marriage contracts, birth certificates, and the like.
Start shopping around for a local lawyer and accountant (if needed) to help you start the process of either selling your current properties or if not, giving a family member a power of attorney to handle all your properties while you are in the Philippines.
Five Months Out
Reach out to the nearest Philippine embassy in your area and schedule an appointment with an immigration consultant and begin the application process. This should take about 4–6 weeks (inclusive of a one week buffer).
Inform the schools that your child will be leaving in 5–6 months.
You can even ask your child's current teacher regarding what you need to look for in schools in the Philippines that would best benefit your child.
Four Months Out
Inform your family doctors, pediatricians, and pet veterinarian that you will be making the move and will need to get your complete medical records to bring with you, as well as schedule a health check which is required by the Philippine immigration department.
Freshen up your CV so you can start looking for work opportunities.
This also might be a good time to look for "Expats in the Philippines" Facebook groups or online forums/communities so you can connect with those who have made a move and might be able to give you some insights on the whole process.
Three Months Out
Depending on the status of both your job and visa applications, buy your plane tickets already.
Go online and reach out to reputable Philippine real estate brokers who specialize in expat housing to start actively looking for your accommodations. Hiring an expert who is on the ground in the Philippines will help you with a lot of the legwork.
Inform your bosses at your current work that you will be leaving them in about 10–12 weeks so that they can also find a replacement and you can even help with getting them on board.
Two Months Out
Start slowly going over your stuff to decide what you will be bringing to the Philippines or putting into storage.
Begin to spend time with family and friends who you'll soon be leaving behind.
Finalize where you will live when you arrive in the Philippines. If you want to view the properties before you commit, book temporary accommodations in a hotel, Airbnb or the homes of relatives and friends even for a few nights.
Get quotes from professional movers as well.
One Month Out
Choose a professional moving company to help you pack your stuff with care.
Ship off all your items bound for the Philippines.
Purchase any items you might need for the first month over there that you know are not readily available.
Meet with your local bank and discuss how to keep your assets safe (if any) while you move to another country.
Finalize sale (if any) of your current home and vehicles.
Now, on to You
So you made it to the end of this guide to moving to the Philippines and soon you'll be at the end of a long-haul flight excitedly arriving in your new home.
We hope you found this article helpful and that we were able to address all your concerns.
Good luck; enjoy your new adventure because we're sure you'll soon experience why it is "More Fun in the Philippines".