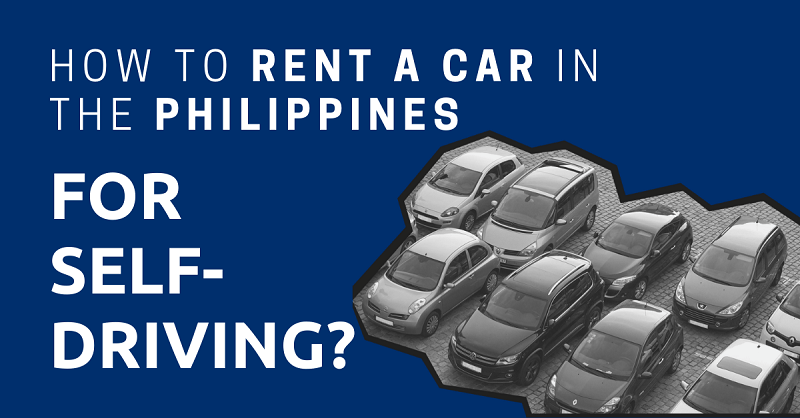 If you plan to take an adventure in the mesmerizing country of the Philippines, here's a guide on how you can kick things up a notch by renting a car.
The Philippines is home to numerous tourist destinations, gastronomical cities, and attractions that you can visit. Imagine going on a road trip with your family and friends to any location that you want to go to without having to hail for public transportation. Neat, right?
Getting everything prepared for your vacation can be taxing so we've prepared a comprehensive guide on how you can rent a car in the Philippines.
In case you just want to know which car rental website to use for renting a car in the Philippines, we recommend Discover Cars.
This article will take approximately 33 minutes to read. Don't have the time right now? No worries. You can email the ad-free version of the article to yourself and read it later!
Why Rent a Car in the Philippines?
Below are some of the reasons why you should consider renting a car in the Philippines:
While there is public transportation, it won't be as convenient as renting a car that can take you directly to your destination. Taking public transportation may require you to change vehicles several times to reach most places.
With the number of public and private vehicles in the country, traffic can be taxing and time-consuming. With your rented car, you can take any alternative routes that can cut your travel time in half.
You get to drive at your own pace, make stopovers when you feel the need to do so, and enjoy privacy.
What better way to experience the Philippines than to travel to unexpected places that may not be accessed by public transportation traveling only on predetermined routes.
Preparation
For hassle-free road trips in the Philippines, here are some important information, tips, and tricks for you.
Requirements
If you want to rent a car in the Philippines, make sure to bring your passport, a valid driver's license, and a credit card (Mastercard, Visa, or Amex).
You can use a driver's license from your home country to drive in the Philippines for 90 days as long as it's written in English. If not, you may go to your local embassy to have it translated into English.
Getting a Local Driver's License
If your stay exceeds 90 days, the Land Transportation Office (LTO) can convert your foreign license to a local driver's license.
Obtaining a local driver's license in the Philippines will cost you up to ₱700 (around $14.02). The duration of the entire process may depend on the number of customers on the day of your application.
You will be required to submit a Driver's License Application Form, a photocopy of your foreign driver's license, a photocopy of your passport, and a medical examination certificate (which can be completed online).
The steps to getting a local driver's license at the LTO are as follows:
Approach the Customer Service Counter for your Driver's Application Form and Checklist of Requirements.
After verification of your requirements, they will take your photo and biometrics.
Pay the fees at the cashier.
If your foreign driver's license is expired, you will have to take a written and practical examination. On the other hand, if your foreign driver's license is still valid, you may then proceed to the Releasing Counter for your receipt and your local driver's license.
Affix your name and signature on the release form.
Make sure to bring your driver's license and passport to the car rental agency.
Age Restrictions
A foreigner must be at least 18 years of age to drive a car in the Philippines. Take note though that some car rental companies require a minimum age of 21 years old so best to call and check beforehand.
Road Conditions/Traffic Rules
You may encounter roadworks from time to time. To avoid them, re-organize your driving route using GPS navigation applications like Google Maps and Waze.
Take note that vehicles in the Philippines are on a left-hand drive, so cars follow right-hand traffic.
Hands-free Mobile Phones
The Anti-Distracted Driving law penalizes the use of electronic devices while driving so refrain from using your mobile device while driving. Use the hands-free option with your GPS navigation app.
Parking
Be mindful of parking signs and warnings as illegally parked cars can be impounded by authorities.
Take note of basic rules of parking such as:
Parking one meter away from a building entrance
Avoiding double parking on parking lanes
Avoiding parking on sidewalks and bike lanes
And other rules on parking courtesy
When looking for condos to rent or hotel accommodations, look for one that has a garage or parking lot so you don't have to park the car on the streets, which can be unsafe.
Rush Hour
Traffic in the Philippines can be very heavy. You should avoid it during rush hours which are from 7:00 AM to 9:00 AM and 5:00 PM to 9:00 PM.
Number Coding Schemes
Additionally, take note of the number coding scheme implemented in Metro Manila as it will determine whether or not you can drive your car during a specific day. The number coding system is effective from 7:00 AM to 7:00 PM.
Vehicles with plate numbers ending with a specific digit are banned on the road on certain days as follows:
1 or 2 – Mondays
3 or 4 – Tuesdays
5 or 6 – Wednesdays
7 or 8 – Thursdays
9 or 0 – Fridays
Most importantly, wear your seat belt! 
Car Rental Procedure
Before investing your money in renting a car, you must know what to expect. You can also check out each company's requirements and processes through their website for more specific details.
Contract and Rental Conditions
The requirements for renting a car may vary from company to company. All of them will require a valid passport, a credit card, and a driver's license but some may also require an identification card (aside from your passport), proof of billing from your accommodation, and other additional documents.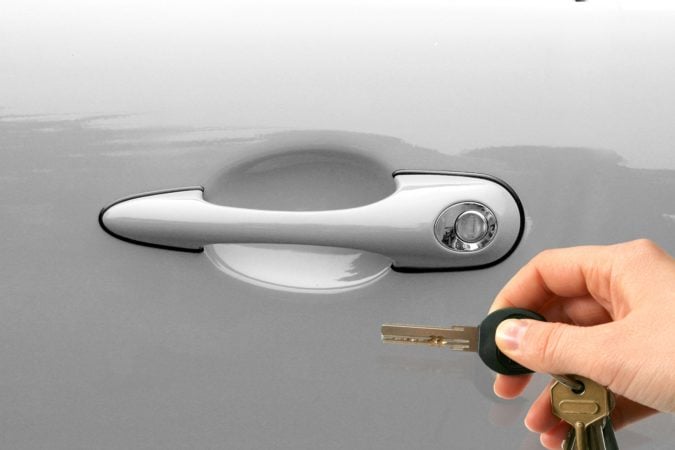 When checking the contract, carefully review the provisions as these will determine the payment conditions, additional costs (such as fuel and cleaning fees), insurance, rental terms, warranties, and rules.
For smooth transactions, you may contact car rental companies before your trip to inquire about their rental conditions. It will also allow you to prepare the necessary documents in advance.
You can also book your vehicle online as most car rental companies in the Philippines have websites you can check out. They can be reached through email or overseas telephone calls as well.
Security Deposit
Some companies will require a security deposit (at least P5,000 or around $98.90) or a reservation fee (at least P1,000 or around $19.78) which will depend on the car rental company's terms and conditions as well as the type of car you will be renting.
Inspection
Aside from determining the car model that you want to rent, don't forget to inspect the car before signing the contract.
Check for damages inside and outside the car. Use your phone's torch for a more thorough visual inspection. Make sure to be on the lookout for defective air conditioners, brakes, buttons, engines, and doors. Take a photo or video of the damage to serve as proof of a car's condition before you use it.
It's also helpful to inform the company where you plan to go and ask them what type of fuel the car uses. Car rental company employees can also assist you when inspecting the car and this is your time to ask questions and clarifications about the vehicle.
Pick-up and Drop-off
Some car rental companies will allow you to choose the pick-up and drop-off locations. Most locations are accessible in the major cities of the Philippines, like Metro Manila and Cebu. However, take note that these are also subject to the policies of the car rental companies.
Rental Companies
In renting a car, you would surely want to deal with a company that's reputable, accountable, and trustworthy.
Here are some local and international car rental companies that you can check out for your next trip to the Philippines.
International Companies
Your choice of a car rental company will depend on where you are and where you want to go. If you're in Metro Manila, you may opt for Anis, Budget, or ECLPI. On the other hand, if you're planning on going to Luzon, Visayas, or Mindanao, you can check out Avis, Europcar, or Hertz.
You can use Discover Cars to easily compare deals from these companies.
Here are some of the most popular international car rental companies available:
Avis Philippines

Avis is a global car rental provider operating in 180 countries, including the Philippines. With 5,500 locations around the world, it has established itself as one of the top car rental companies based on customer loyalty.
In the Philippines, it offers car-hire service, chauffeur-driven rental, and a self-drive option. It is even a recipient of the "Licensee of the Year" Award in the Asia Pacific Region in 2014 for its world-class service.
Avis Philippines has van hires, shuttle services, and long-term car leases.
Their rates are already inclusive of insurance such as the Collision Damage Waiver and even 3% Common Carrier's Tax.
One of the things that set it apart from other companies is its stellar customer service and a comprehensive website where you can find basically everything that you need to know about renting with them.
Europcar Philippines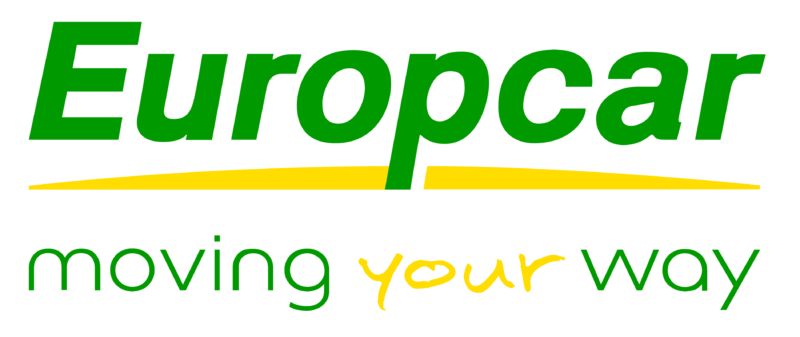 Europcar Philippines is a great car rental company because of its strategic locations. Whether you're in the airport, city, or province, they can come to you for your transportation needs.
With more than 600 vehicles from economy cars to grand limousines, they can cater to individuals and traveling groups visiting the Philippines. They have locations in major Metro Manila cities such as Makati, Taguig, and Quezon City as well as areas in Cebu, Davao, and Cagayan de Oro.
The company is also known to have chauffeured diplomats and foreign officials, multinational companies, and local governments around the Philippines.
Europcar has self-drive services, airport transport, and long-term leases which can all be booked online.
Europcar Philippines is known for its total transportation solution service and all-day availability for customer concerns. Furthermore, they also offer transportation packages and promos.
Hertz

Hertz Philippines offers great service whether you're in the Philippines for a vacation or for business.
It also has an innovative navigation system called Hertz NeverLost and SiriusXM Satellite Radio for your road trip assistance.
The company has a top-notch website complete with how-tos and travel guides. Aside from its locations in Metro Manila, Davao, and Pampanga, it also has services in the wondrous destinations of Palawan and Bohol.
Hertz is distinctly known for its service that offers luxury cars to customers who like to travel in style. They have models from famous car brands such as Tesla, Lamborghini, Aston Martin, Ferrari, and Porsche. It also has 4G Travel WiFi that you can access anywhere you go.
Local Companies
For local car companies, you may consider Right Cars Car Rental Ninoy Aquino International Airport for its accessibility upon your arrival.
Here are more local car rental companies:
Anis Transport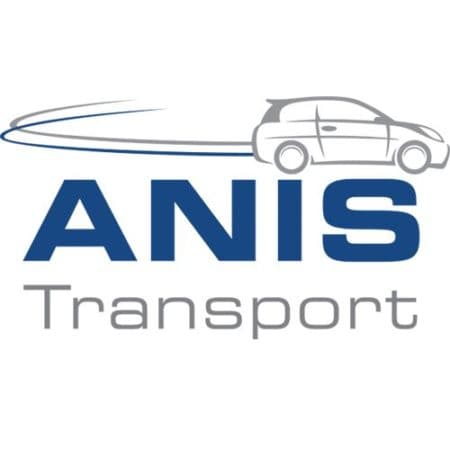 Anis Transport prides itself to be a one-stop car rental service provider, offering brand new cars at affordable rates and with long-term and short-term options.
You can also hire their driver for unlimited mileage within the Luzon area. Anis Transport can also deliver and pick up the car at your accommodation.
If you're in the Philippines on a business trip, Anis Transport has corporate accounts that you can sign up for. The corporate accounts include monthly car maintenance, GPS tracking, and car rescue. If traveling with your staff, they have shuttle services with brand new, comfortable, and spacious van shuttles.
Another great thing about Anis Transport is that they are open for last-minute bookings! The car models for rent range from small economy cars for 5 people to vans for 15 people.
What makes Anis Transport one of the go-to car rental companies is its commitment to value for money. Whether you're on a budget or on an all-out trip, you'll be able to count on them with your car rental needs.
Diamond Rent-a-Car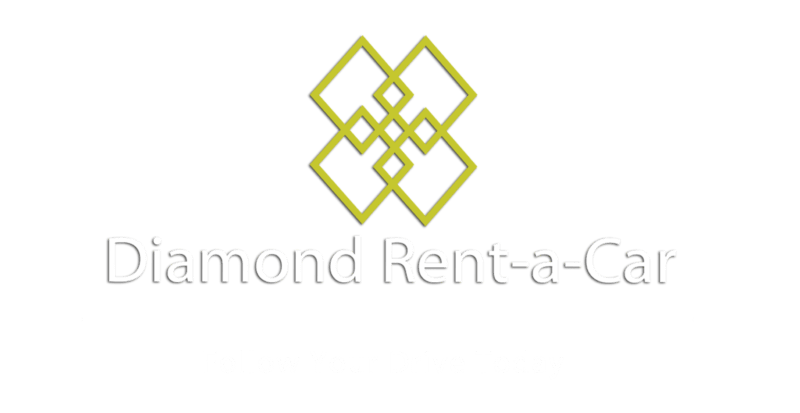 Diamond Rent-a-Car Group (DRCG) is known for its fleet solutions enjoyed by multinationals, local corporations, and private customers for the past 40 years.
DRCG has over 3,000 vehicles for your rental needs. They offer self-drive cars or cars with drivers for as low as P999 (around $20.05).
The company offers daily rentals and shuttle vans as well as long-term leases. Due to its large fleet, it can cater to multinational companies traveling in the major cities of the Philippines.
Diamond's trademark is its genuine service for the safety of renters that they are able to do so via the 24/7 Roadside Assistance Hotline which you can reach at (02) 822-0679 or (02) 400-2863.
Juzzr Car Rental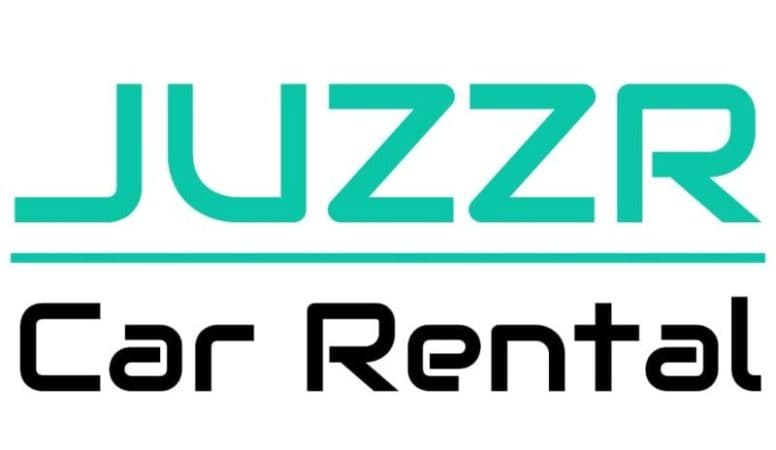 Juzzr is a local car rental company that offers economy cars and sports utility vehicles. Its rental contracts can range from 1 day to 1 month with an affordable and refundable deposit.
The rates include insurance, maintenance, and car servicing. It has simplified requirements — such as a passport and a driver's license — with services available to locals and foreigners.
However, please note that Juzzr is a self-drive car rental service that is best suited for people traveling in small groups. The cars are to be picked up in Pasig City and they usually have kilometer limits to be complied with.
International vs. Local Car Rental Companies
One of the differences between international and local car companies is that the latter can be more affordable than the former. Transactions are also easier and faster in local car companies because you can personally speak with their personnel.
Rent a Car in Quezon City
Here are some car rental companies in Quezon City, Philippines that cater to both locals and expats:
Avis Philippines: You can find their office at 208 Eulogio Rodriguez Sr. Avenue, Barangay Bagumbayan, Quezon City. The Avis Philippines office is approximately 3 kilometers east of Quezon Memorial Circle.
Europcar Philippines: Their Quezon City office is just off Timog Avenue, located at 35-A Scout Borromeo Street, Barangay South Triangle. It is around 1.5 kilometers southwest of the ABS-CBN Broadcasting Center.
Hertz Philippines: Their Quezon City office is at 2/F Phoenix Petroleum Gasoline Station, 186 E. Rodriguez Jr. Avenue, Barangay Bagumbayan, a couple of kilometers south of Ateneo de Manila University.
Enterprise Rent-A-Car: The Enterprise Rent-A-Car office in Quezon City is located at 1331 Angono Street, Santa Mesa Heights. The office is situated along Angono Street, which intersects with Quezon Avenue.
Rent a Car in Metro Manila
Metro Manila is a large metropolitan area that consists of multiple cities and municipalities. Most of the car rental companies in the metro are located around Quezon City. Meanwhile, here's information on finding car rental companies in Metro Manila:
Online Search
One of the easiest ways to find car rental companies in Metro Manila is by conducting an online search. Google or Facebook will provide you with a list of car rental companies operating in the area.
Local Directories
You can refer to local directories, both online and offline, that list car rental companies in Metro Manila. Online directories like Yellow Pages Philippines and local business directories can provide contact information and addresses of car rental companies.
Airport Car Rental Counters
If you are arriving at one of the major airports in Metro Manila, such as Ninoy Aquino International Airport (NAIA), you will find car rental counters in the arrival area. Many well-known car rental companies have a presence at the airports, allowing you to rent a car directly upon your arrival.
Hotel Concierge
If you are staying at a hotel in Metro Manila, the hotel concierge can assist you in finding reputable car rental companies. They often have partnerships with car rental services and can provide recommendations based on your needs.
Recommendations and Referrals
Seek recommendations from friends, colleagues, or fellow expats who have rented cars in Metro Manila. They can provide insights and personal experiences with different car rental companies. Additionally, check online reviews and ratings on platforms such as Google Maps, TripAdvisor, or travel forums to gauge the reputation and quality of various car rental providers.
Rent a Car in Davao City
Here are some car rental companies in Davao City and the landmarks that can help you navigate to them:
Avis Rent a Car Davao
Avis Rent a Car Davao is situated at Door 1, Cars Plus Building, Damosa Gateway, Mamay Road, Lanang, Davao City. It is conveniently located near the Francisco Bangoy International Airport, adjacent to the well-known commercial complex, Damosa Gateway, on Mamay Road in Lanang.
Budget Car Rental Davao
Budget Car Rental Davao is located at Francisco Bangoy International Airport in Sasa, Davao City. You can easily find their car rental counter inside the airport terminal, usually situated near the arrivals area.
Hertz Car Rental Davao
Hertz Car Rental Davao can be found on F. Torres Street in the Poblacion District of Davao City. This location is notable for being a prominent road in the area, surrounded by numerous hotels and commercial establishments.
Enterprise Rent-A-Car Davao
Enterprise Rent-A-Car Davaois situated at the Davao City Hall Complex on San Pedro Street in the downtown area of Davao City. This location is easily identifiable as it is near the notable government building, Davao City Hall, along San Pedro Street.
Eurocars Rent A Car Davao
Eurocars Rent A Car Davao is conveniently located at Lanang Business Park on J.P. Laurel Avenue in Bajada, Davao City. This car rental company is situated in a bustling commercial hub, Lanang Business Park, which is in close proximity to various hotels and shopping centers, making it easily accessible for customers.
Models Available
For people who would like to opt for small cars, most companies have a variety of models such as Mitsubishi Mirage, Toyota Altis, Toyota Wigo, Toyota Vios, and Honda City.
If traveling in a larger group, there are sport utility vehicles such as Toyota Fortuner, Toyota Innova, Chevrolet Trailblazer, and Mitsubishi Strada. These vehicles can transport up to 6 people. The car models also have a lot of storage space for luggage and carry-ons. SUVs are suitable for those who are traveling to farther and more mountainous places.
For people who value comfort and aesthetics, there are also luxury cars available such as Toyota Camry, Mitsubishi Montero Sport, and Lexus ES350.
Car Insurance
Car rental insurance packages differ depending on the company. Insurance can help with limiting the financial liability when there is any damage inflicted to the vehicle or your belongings.
Car Rental Company Insurance
A lot of car rental companies offer insurance packages for personal injuries or in case of accidents. You may also check if the insurance covers roadside assistance for instances such as a key lockout or towing.
There may also be collision damage waivers to reduce the payables for damages but it largely depends on the terms and conditions of the car rental company. For example, Avis has Collision Damage Waivers (CDW) already included in the rental rate.
For other companies like Europcar, collision damage protection is a separate cost and can only be utilized if the renter complies with the terms and conditions set by the contract. They also have standard, medium, and premium collision damage protection packages you can choose from.
In some car rentals, the CDW cannot be fully used if the damage is caused by the willful acts of the renter. The same rule may also apply if there has been theft or vandalism while the vehicle is left unattended and when a fire or explosion occurs due to the negligence of the driver or the passenger.
This protection does not cover the loss or theft of or damage to objects or property, (including luggage or goods) that are deposited or kept or transported in or on the vehicle by you or by any passenger.
Some car rental companies provide coverage not only for the driver but also for the passengers. To check the insurance coverage that comes with the rent, make sure to review the rental agreement.
Travel Insurance
When buying travel insurance, check if it provides coverage for car rental damages.
AXA Travel Insurance provides a collision damage waiver that protects you when the rental car is damaged because of collision, theft, vandalism, or any causes that are out of your control.
Allianz Travel Insurance also has a standalone product called Rental Car Damage Protector which not only covers collision damage waiver but also trip interruption and baggage loss/damage and provides 24-hour hotline service.
Credit Card Insurance
Most credit card insurance usually includes a collision damage waiver and loss damage waiver. But before availing of insurance from your credit card, it would be best to speak with the Philippine car rental company to ask if they offer insurance coverage and if they allow foreign credit card travel insurance for the rental.
For example, the Chase Sapphire Preferred Card provides collision damage waiver as both primary and secondary insurance.
Ink Business Preferred Credit Card also offers $95 per year and it can pay up to $75,000 in collision damage waiver coverage for rental cars.
So as not to invalidate the insurance from credit cards, make sure that the cardholder is also the undersigned in the car rental contract.
You will also need to decide whether to use it as primary or secondary coverage. If you have alternate primary insurance coverage, you won't need to file an accident claim, simply call the number on the back of the card.
Also, consider the scope of the liability coverage as, in most cases, it only includes damage or theft of the rental car.
Furthermore, clarify the kinds of vehicles included in the credit card insurance policies because some credit companies do not offer coverage for vintage cars, motorcycles, and trucks.
Last but not the least, ensure that credit card company insurance caters to car rental companies in the Philippines.
Now, how much does it cost to rent a car in the Philippines, and are there additional payments that you should make for other amenities you wish to include?
Car Rental Rates in the Philippines
The daily rental cost of the car depends on the car model. First, determine how many people will join you.
Below is a table of the vehicle type as well as the capacity of persons and luggage:
| | | |
| --- | --- | --- |
| Type of Vehicle | Number of Passengers | Number of Luggage |
| Hatchback | Up to 5 persons | Up to 2 pieces of luggage |
| Sedan | Up to 5 persons | Up to 3 pieces of luggage |
| SUV | Up to 8 persons | Up to 4 pieces of luggage |
| AUV | Up to 7 persons | Up to 4 pieces of luggage |
| Pickup | Up to 5 persons | Up to 6 pieces of luggage |
| Van | Up to 15 persons | Up to 8 pieces of luggage |
| Minibus | Up to 26 person | – |
Bear in mind that the availability of vehicles will depend on the car rental company. The daily rates will also depend on the company.
Below is a breakdown of the car rental companies with estimates of their respective daily and weekly rates:
| | | |
| --- | --- | --- |
| Car Rental Company | Average Daily Rate | Average Weekly Rate |
| Anis | ₱1,750 ($35.04) | ₱10,500 ($210.26) |
| Avis | ₱3,340.55 ($66.88) | ₱20,103 ($402.55) |
| Diamond | ₱1,999 ($40.03) | N/A |
| Europcar | ₱2,195 ($43.95) | ₱15,368 ($307.74) |
| Hertz | ₱2, 545 ($50.96) | ₱13,720 ($274.74) |
| Juzzr | ₱3,200 ($64.08) | ₱8,400 ($168.21) |
| MIAS | ₱2,900 ($58.07) | ₱9,500 ($190.23) |
| Reserve | ₱1,600 ($32.04) | N/A |
The prices above may be exclusive of fuel costs, toll fees, and parking fees.
Add-on Fees
Other costs for add-ons also vary depending on the car rental company. If you plan on bringing babies or kids to the Philippines, some companies offer car seats for at least ₱500 per additional seat.
Other fees to consider are:
Fuel costs – ₱60 (around $1.18) per liter
Parking fees – ₱20 to ₱50 (around $0.39 to $0.98)
Toll fees – ₱30 to ₱340 (around $0.59 to $6.70) for a one-way trip
You can also hire a chauffeur who can drive you instead. However, you will have to incur higher costs as you also need to pay additionally for wait time fees, overtime fees, stopover fees, and meals and lodging.
Google Maps or Waze are free to download through the App Store or Google Play Store. However, you will need to spend some money on a local SIM card so you can have a data internet connection 24/7.
Some companies would have additional hourly fees over the basic package, cancellation fees, and penalty fees (in case of loss or damage to the vehicle). Should you plan on bringing a pet, you will have to pay a cleaning fee too.
Payment Options
You may pay through cash, credit card, or debit card. Payments can also be made once you book your rental online and through travel agencies.
If you have no prior bookings, you may do so upon arrival at the airport. There will be services for international and local car rentals available for you.
How to Get The Best Price?
One of the best ways to get the best prices is to book your rental at least a week ahead of your scheduled travel. Also, bookings through airport agent services can be more expensive than booking by yourself.
Don't forget to check the company's websites for any peak season discounts. You may also use websites such as Discover Cars, Cheapcarrental.com and Kayak to compare car rental prices.
Unexpected Situations
Driving along a road that you're unfamiliar with can be quite nerve-racking and it takes a while before you can get used to the highways and traffic rules in the Philippines.
Below are some of the problems to anticipate and how to deal with them.
Accidents
If in any case, you get into an accident, the first thing you should do is to check if everyone is safe and uninjured. It's also best to save emergency contact numbers for hospitals and police stations for situations like these.
Should you need to contact the police, you can call their hotline number at (02) 8722-0650. If you're in the middle of the road with a flat tire, you can request help by calling 1169. For your driving license needs, the Land Transportation Office can be contacted at (02) 8922-9061 to 63.
Park your car out of the road to stir clear from traffic and do not forget to turn on your hazard lights. Exchange names, addresses, and contact information with the driver in case that a settlement cannot be made on the spot.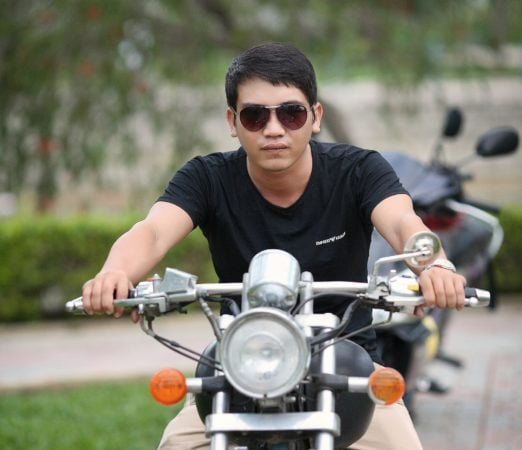 You must inform the car rental company about the incident as well. You may take photos of the actual incident and of the damage incurred, especially if documentation is required in your insurance claim.
If both parties are escorted to the police station, give an honest statement about the accident. If the rental car has a dashcam, it can help you prove your statements too.
After agreeing, it is now time to deal with the damages caused. At this point, you may want to call your insurance agent and the rental company for assistance.
Driving Precautions
While driving a rental car has its conveniences, it also opens you to the different situations you will meet on the road.
Here are some scenarios you might encounter during your driving experience:
Undisciplined drivers: Due to hectic schedules, some drivers may fail to observe traffic regulations and you must be careful when you run into them. Make sure to drive within the speed limit and observe the proper traffic rules.
Absence of traffic signs: Roads and rights-of-way can be quite tricky in the provincial areas of the Philippines. Some intersections are confusing but this is where GPS navigation will come in handy.
Poorly constructed roads: You may encounter roadworks or obstructions from time to time due to local government projects. Observe the lane marking as well as the signages along the way.
Pedestrian crossing: While there are already pedestrian lanes, some people tend to disregard them and can also be another common source of accidents, not just for you but for the pedestrian as well. When driving near a school area, be mindful of the speed limit.
Other modes of transportation: Some roads in the Philippines are not just for four-wheeled vehicles but also motorcycles, tricycles, and cyclists.
Driving at night: Some areas of the Philippines may have poorly lit roads and bike riders tend to wear dark-colored clothing that is difficult to see during nighttime.
Emergency Contact
If you encounter an irate driver on the road, it might be best to contact the Metro Manila Development Authority (MMDA) at hotline 136 for a traffic enforcer.
In case you're visiting the mesmerizing city of Cebu and you happen to run into a mishap, feel free to call the Cebu City Traffic Management Coordination Committee (CITOM) at 233-2178.
For tourists and expats traveling in Palawan, you can call (+63 48) 433 4363 for the Palawan Police Provincial.
If requested, present your car registration copy and driver's license to the traffic enforcer.
Dealing With Traffic Police
For the safety of pedestrians, commuters, and tourists, traffic police or enforcers are stationed on certain roads or highways. It is inevitable to have misunderstandings between the authorities and the locals or tourists. Therefore, keep in mind that remaining calm is always the best way to go.
Explain what happened and be respectful. If you are having trouble communicating with traffic enforcers, it's best to settle the matter in a police station or to ask help from the rental company for any recommendations they might have.
Car Breakdowns
Inform the car rental company about the incident and remember to take photos or videos for evidence or documentation. Before leaving the car rental company, make sure that you have listed all of the active contact numbers that they have.
Once you notice engine problems or abnormal sounds while you drive, do not hesitate to pull over to the side to check for any vehicular problems. Call the MMDA hotline at 136 for emergency response.
If you are driving along the highway, signal other vehicles through your headlights and taillights to avoid causing traffic or accidents.
You may change flat tires along the emergency lanes to avoid getting the vehicle towed. If you are illegally parked due to an empty fuel tank, you might have to pay a tolling fee to get to the nearest gasoline station.
For smooth travels, make sure to inspect the rental car beforehand. Create a checklist to guide you in monitoring the vehicle throughout your time using it. Feel free to contact your car rental company, especially if it is required by the contract.
It will take a few weeks for you to adjust to the traffic rules and roads in the Philippines but according to most expats, as long as you are driving with caution, the experience will not be dreadful.
Other Options
If self-drive car rental is not feasible and you want to immerse yourself in the transportation culture of the Philippines, there are also other options that you can check out.
Public Transportation
Public transportation differs in many areas of the Philippines. For land transportation, you may hail tricycles, jeepneys, taxis, vans, and buses on the side of the road.
If you plan on inter-island travel, the country also has ships, ferries, and boats. It would also be a great way for you to experience the beauty of the Philippines and its deep blue waters.
You may also book flights in airports or airlines if you want to travel to farther places like Batanes and Palawan.
Local Tours
Alternatively, for stress-free travel, you can also consult local travel tour agencies for package deals. For example, Tao Expeditions is known for its service to tour expats and vacationers around El Nido Palawan.
If you want to explore more of Intramuros, you can check out Bambike Ecotours Intramuros for an interesting adventure.
Van Service With Driver
For van rental companies with driver services like CNB Travel Services, the daily rate in Manila is usually around ₱3,000 for 8 hours. The common van models are Nissan Urvan, Toyota Hi-Ace, and Nissan NV350. On the other hand, for out-of-town travels, the prices can range from ₱3,500 to ₱26,000, depending on the number of days and places to visit.
Returning the Rental Car
When it is time to return the car, make sure that it has enough fuel as it had before the rental — this is to avoid fuel surcharges applied by some rental companies.
Grace periods vary depending on the car rental company but the usual duration is 30 minutes. It would also depend if another customer is scheduled to rent the car after you.
Furthermore, returning the car usually has deadlines and failure to meet them may result in additional fees. It is also a courtesy to the next customer who will rent the car to follow the deadline.
Also, expect an inspection of the car when returning as the company needs to ensure that there are no damages to the car.
Now, on to You
Renting a car entails responsibility, caution, and costs but when you get to your destination and indulge yourself in its beauty, everything is worth it.
You can take your pick from the numerous car rental companies in the Philippines. Remember that it is best to book your rental cars in advance. Make a list of all the questions you want to ask about their services.
Before driving the car, familiarize yourself with the number coding system, the traffic rules, as well as anticipate solutions if you get into an accident or if you encounter a misbehaving traffic enforcer.
Observe all of the necessary precautions to ensure the safety of everyone inside and outside the vehicle.
Update or enroll for travel insurance in case you may need it. It always pays to be prepared.
Wear your seatbelts and don't forget to install GPS navigation applications on your phone. Save contact numbers of emergency hospitals in the Philippines and police stations for reference.
Most importantly, enjoy the drive and enjoy the Philippines!