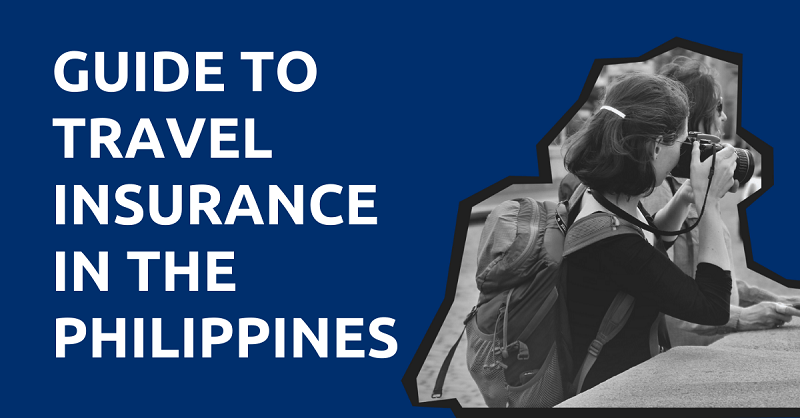 So, you decide to travel to the Philippines. You pack all the necessary things to keep your trip a breeze, but, have you?
When most people think of vacation, they see endless expanses of pristine beaches, especially in the Philippines, or laying in total and utter relaxation by the side of a gorgeous blue swimming pool. The idea of boarding an airplane is thrilling, and there is typically plenty of entertainment and things to look forward to.
When it comes to arranging a trip, the last thing on one's mind is all the things that may go wrong. But, you know that anything can happen at any time! So, it's essential to consider what may go wrong and prepare properly.
That's when travel insurance comes in handy.
Invest in some peace of mind and get travel insurance for your trip to the Philippines for a few additional bucks each day. And besides, if you can afford to fly to the Philippines, you should be able to afford travel insurance as well.
This article will take approximately 32 minutes to read. Don't have the time right now? No worries. You can email the ad-free version of the article to yourself and read it later!
Why Buy Travel Insurance?
Is the Philippines a safe place to visit? It depends on where you intend to travel and what you intend to do once you're there.
As a whole, the Philippines is a safe destination to visit. Even though assaults and other crimes are uncommon, you must have your wits and senses about yourself.
Non-essential foreign travel has been permitted since October of last year. Outbound tourists and travelers will be required to carry travel and health insurance, which will be verified at the Immigration counter.
Here are some of the reasons why you need travel insurance in the Philippines:
Scams
Disreputable locals try to scam unwary visitors in some tourist areas in the Philippines, especially in city areas like Luneta Park and Intramuros. This includes phony airport taxis, fake jewelry for sale, bogus cops, and fraudulent travel agents.
Theft
Theft tends to be a crime that most people identify with the Philippines. If you leave your purse unattended at a club while you go dancing or purchase a drink, don't anticipate seeing it again, just like in anyplace else in the world.
Similarly, it's not a good idea to wander about tourist hotspots like Manila or Binondo with your smartphone, or worse, your passport, dangling out of your bags.
Accidents on the Road
In the Philippines, public transportation and taxis are relatively cheap. With just ₱11 ($0.22), you can ride the infamous Jeepney, so few visitors feel compelled to hire vehicles or motorcycles while in the city. However, accidents on the road are still a concern for pedestrians and passengers.
Pedestrian traffic accidents can be rare. According to the World Health Organization, only 6,205 pedestrian accidents are recorded in 2019. On the other hand, road traffic accidents claim the lives of around 1.3 million people each year. So, it's important to be cautious when you're around the road areas in the Philippines.
Outdoor Excursions
If you engage in high-risk sports such as mountain biking, zip line, or scuba diving, be wary of using equipment that is in poor condition. And safety isn't always a priority.
If you want to participate in outdoor activities, like in many tourist spots that the Philippines had to offer, it is recommended that you get travel insurance, as it is in other countries.
Accidents
Accidents happen no matter where you go in the world, and the Philippines is no exception.
You never know when that accident insurance coverage will come in handy, whether you leave your devices out on a cabana during one of the island's torrential downpours or slip on a banana (though, this seems a bit comical).
Jellyfish
Jellyfishes may be found on Philippine beaches, and their stings can be severe or lethal.
Politically Unstable Situation
Like in Thailand, when visiting the Philippines, stay away from dangerous circumstances. The US government maintains an up-to-date list of travel advisories for the Philippines. Some of the travel advisories due to terrorism remain on the list over the past years. However, new advisories have been issued due to COVID 19. Always check the said list to make sure that you are traveling in the areas without any restrictions or warnings.
Hospitalization
Unexpected medical treatments in a foreign country can be very costly. Travelers sometimes may not have instant access to resources to pay for necessary medical treatment. For example, you might not be able to get the treatments you require in the country where you are in. So, you may need to be evacuated to the nearest medical facility abroad that can help you.
Evacuation happens a lot more often than you would imagine. AXA manages 13,000 evacuations and repatriations each year on average, all over the world. That costs ₱13,500,000 ($270,244.76), which is a substantial amount to pay if you don't have insurance.
Travel insurance can offer worldwide health insurance to cover any unexpected medical expenses. Coverage includes follow-up treatment as well as daily incidental costs associated with hospitalization.
COVID-19 Coverage
You don't need a different health insurance coverage for COVID -19 if you're traveling for leisure and won't be gone for more than six months in the Philippines. Additionally, you no longer need to purchase a separate policy to meet immigration requirements if your travel insurance covers COVID-19 medical expenses.
If you have a health maintenance organization (HMO) plan, it is usually designed to cover medical expenses while you are in the Philippines.
It's also possible that your medical insurance won't cover you if you go outside your country. Be careful to read the tiny print or ask your agent or adviser whether it will cover your desired destination's availability.
What Other Options are Available?
Before you buy travel insurance, you might need to check your credit card company or your current healthcare insurance to check if you are already covered.
Credit Cards
Have you checked your credit card? Is it going to provide you with travel insurance while you're in the Philippines?
If you paid for the vacation using your credit card, you might be able to receive some coverage. When you pay in whole for your plane tickets, Standard Chartered Bank, for example, provides Travel Accident Insurance Coverage.
If your credit card company provides travel insurance, contact them one month ahead of your trip to the Philippines and inform them about your plans. They may also protect you in the event of a flight delay or if your luggage is lost or stolen.
If you have an American Express or Visa credit card that earns Airmiles, you may also be eligible for travel insurance.
If your credit card company does provide travel insurance, probably, it will only be enabled if you have used the card to pay for the entire cost of your ticket.
Simply said, if you spent any of the Airmiles you had been accumulating with your card, you will no longer be eligible for the card's complimentary travel insurance. It's a little wicked but think of it as being unable to use two separate offers for the same restaurants in the same visit.
The point is if you want to remain with your credit card's coverage, make sure you read the fine print carefully to determine whether you are sufficiently protected and haven't unintentionally invalidated your coverage by purchasing your ticket using Airmiles in the first place.
However, keep in mind that credit card insurance is a bit of a step down from travel insurance. Travel insurance policies often have higher coverage limits than credit card policies. Medical expenditures are also covered by travel insurance, which is essential for any international traveler.
Health Insurance
Your health insurance may cover your international travel in some cases. So, contact your health insurance company to verify whether you're covered for traveling abroad.
Likewise, their coverage inclusions and exclusions are two things to look into. Some may just provide minimal coverage, so it's a good idea to find out what your health insurance includes and what it doesn't.
A key takeaway: some travel situations may be included in the coverage. However, they may only provide basic coverage.
How Much Does Travel Insurance Cost in the Philippines?
Because travel insurance isn't one-size-fits-all, the cost and terms of a plan will differ. However, knowing price standards might help you plan your travel insurance transaction.
In general, a plan should cost between 4% and 10% of your entire prepaid, non-refundable travel cost. For instance, if you paid $5,000 for a vacation, the travel insurance coverage accessible to you will likely cost between $250 and $500, depending on the circumstances.
Other than the cost of your trip, the providers will utilize a few pieces of personal information to compute the cost of a plan:
The passengers' ages
The number of passengers
Trip duration
Coverage types
The most crucial of the four criteria is the age of the travelers. A tourist over the age of 65 may usually expect to pay higher prices. If you're traveling with kids, you may be able to add them to your plan for free or at a reduced fee, based on the travel insurance provider.
The number of passengers and the length of their journey can often raise the cost of the travel insurance plans. This is because the plan's risk increases as the number of variables increases.
For example, if you travel overseas for 21 days rather than seven, you expose yourself to higher medical risks and the possibility of travel delay.
Who are the Best Travel Insurance Companies?
We've prepared a list of travel insurance providers that offer a variety of coverage based on your requirements. Continue reading to compare; you might find this handy on your next trip to the Philippines.
WorldNomads
World Nomads Pty Ltd is an Australian travel insurance firm located in Sydney. Since its inception in 1999, it has been the go-to insurance provider for the majority of independent (and adventurous) travelers all over the world.
They provide emergency medical aid, evacuation assistance, trip cancellation assistance, and even adventure sports and activities coverage, which is not usually provided by other insurance companies.
If you visit their website, you'll notice that they provide a variety of insurance options that "Active" nomads would like. The following are some of them:
Dental therapy
Medications that have been prescribed by a doctor or a specialist
Daily emergency financial allotment for hospitals
Hospitalization or medical care by a doctor or an expert
Chiropractic or physiotherapy treatment
Acupuncture or osteopathy treatment
Counseling after a mugging or attack
Activities involving sports and adventure
Work, study, and volunteer
Because they are supported by specialized insurers and worldwide support partners, World Nomads has a reputation for being extremely good value-for-cover, reliable, and dependable when filing a claim.
In comparison to other insurance providers, I discovered that the benefits and claimable levels appear to be more extensive for the money invested upfront. Consider this an 'investment option, where you pay a little extra for complete peace of mind.
When you check their website, you will see that their one month of coverage costs ₱6,645 ($131.76) for the Standard Plan and ₱9,600 ($190.41) for the Explorer Plan.
The Explorer Plan covers you for additional sports and activities, which is the primary difference between these two plans.
Like in Thailand, the explorer Package which costs ₱24,975.97 ($495) for a six-month vacation in the Philippines, includes:
Medical bills of ₱5,045,650.00 ($100,000)
Emergency evacuation costs of ₱25,228,250.00 ($500,000)
₱504,565.00 ($10,000) for cancelled excursions
Baggage and personal possessions worth ₱151,369.50 PHP ($3,000)
The explorer plan also includes outdoor activities like scuba diving, zip-lining, and bungee jumping.
World Nomads' commitment to promoting sustainable and responsible travel is another wonderful touch. When you buy a policy, you're given the option of making a $10 gift to one of their community projects. Customers of World Nomads have contributed over $2 million to charity, with 85% making a gift.
Now that's a true community responsibility.
SafetyWing
Nomad Insurance from SafetyWing is more of a subscription service than a one-time travel insurance bundle. It is purchased for 28 days at a time and automatically renews at the end of each 28 days unless you cancel it or it has run for a total of 364 days. This implies that if you aren't traveling on specific days, the insurance can accommodate you.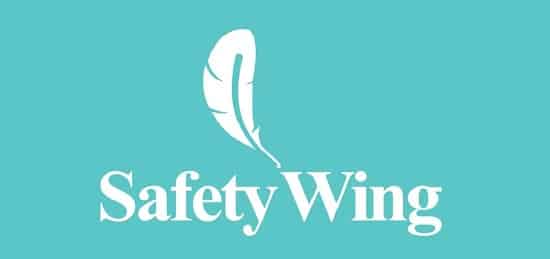 This is an insurance that is tailored to meet the healthcare and travel requirements of digital nomads and remote employees. It's also useful for people who are overwhelmed by the variety of options, pricing plans, and add-ons offered on other providers' sites.
They offer a no-brainer monthly bundle that costs ₱1,864 ($36.96) for four weeks and twenty-eight days.
If you are between the ages of 60 and 69, you must pay ₱6,439 ($127.68) for a four-week term of coverage.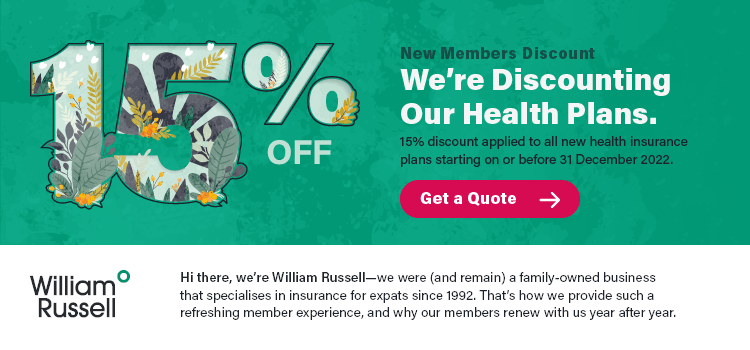 Advertisement
Furthermore, you are protected in any country except your own country and the United States. If you wish to be protected in the United States, you'll have to pay twice as much as the usual fee.
It's worth noting, though, that all of their plans come with a ₱12,614.13 ($250) medical deductible every certificate period.
The coverage also protects you for a 30-day stay in your home country every 90 days. This is a lovely touch that only SafetyWing offers. If you're traveling and returning home between excursions or countries, you'll be protected not just for the next part of your vacation, but also for any catastrophes that occur while you're at home. Everyone needs a dose of home cooking now and again, so it's good to know you're covered when you visit your home country because of whatever reason.
ACS
If you want to go to the Philippines with ACS Travel Insurance, you'll want to check out their Globe Partner plan, which is a comprehensive package that should cover all of your needs. I mean, all of it!

Coverage is accessible to anybody of any nationality traveling anywhere in the globe (apart from their permanent home country) for up to 12 months, and it may be purchased immediately and simply online at any time from now until your 70th birthday!
One of the most appealing aspects of ACS Travel Insurance products is that they cover 100% of all expenditures for a variety of claim scenarios. If you require surgery or hospitalization, for instance, all of your costs are not only covered, as there are no deductibles, no waiting periods, and all costs are even paid in advance.
Similarly, you will be reimbursed in full for any medical transportation or support that is required. If you need to be admitted to the hospital for more than seven days, your policy will pay for a family member to fly out and stay in a hotel for up to eight nights.
The package is available on the ACS website for as little as ₱703 ($14), but when I got a quote, I found that a 30-day trip would cost around ₱2,000 ($39.64). While many features are completely covered, you should be aware that certain advantages have a claim limit.
For instance, the highest refund claimable per person per year is ₱8,325,322.50 ($165,000) – ₱63,070.63 ($1,250) for luggage claims and only ₱446,540.03 ($8,850) if you have an untimely death while traveling.
If you're a student who's worried about missing classes due to circumstances beyond your control, there's an add-on you can include in your plan from the start. So, you can travel without thinking about your school responsibilities (for a while!)
AXA Philippines
Travel insurance from AXA Philippines may be purchased depending on if you're traveling overseas or domestically. Your insurance coverage and premium payments will differ whether you sign up for a single trip or an annual trip.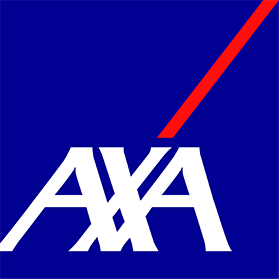 But, you know what's the greatest deal with AXA? This insurance provider is the ideal company to contact if you forget to buy travel insurance and need to do so at the last minute!
AXA allows you to purchase travel insurance in the Philippines online at any time and receive immediate coverage. This means you're protected as soon as you pay the required amount and submit the relevant paperwork.
So, technically, you could get travel insurance while hurrying to the airport!
AXA is also one of the few Philippines insurance providers with a reasonably high coverage level. They will cover any medical or hospitalization expenses up to ₱3,500,000 ($70,184.45) if you are injured or harmed while traveling abroad.
They also provide travel insurance for extreme leisure activities like recreational scuba diving and trekking.
Moreover, AXA's travel insurance plan includes coverage for any emergency medical evacuation you may require while on the trip, at unlimited expenses! Meaning, they will cover how much you may need for an emergency medical evacuation.
AXA has a complex and extensive product range, so, understandably, they'd want to provide potential new clients the chance to speak with a professional about their different coverage. However, their website provides a full coverage quotation of your trip on their website so you can have an approximate amount of your plan.
Allianz Travel Insurance Philippines
Allianz trip insurance coverage includes three tiers of the plan as Basic, Prime, and Premier.
Now, to give you a background on its coverage, the basic plan includes, trip cancellation and interruptions benefits, as well as limited medical and baggage coverage. The Basic plan is somewhat extended, and children under the age of 17 are covered for free. All of the Prime benefits are included in Premier protection, as well as additional post-departure perks such as baggage delay, change costs, concierge services, and more.

For trip cancellation or interruption coverage, AllTrips Executive offers tiered limitations starting at ₱250,000 ($5,012.03). They also provide ₱2,500,000 ($50,120.29) in emergency medical coverage and ₱12,500,000 ($250,601.44) in emergency transportation coverage per insured and per trip. There are plenty of exclusions, particularly extreme sports, so check the fine print before diving (Ha!) into adventurous activities.
Allianz can help you customize your coverage to reduce risks associated with the type of travel you're taking. For an extra fee, you may add rental vehicle protection or medical insurance, for example. Customers who travel frequently can purchase yearly or multi-trip insurance.
This is the most straightforward and cost-effective option to join. In addition, the claim procedure is simple. At any point before your trip, you may apply for travel insurance online.
However, it should be emphasized that this only applies to domestic flights.
Any claims you make within the policy's terms and conditions can also be processed online in 30 minutes.
That is efficiency in action!
Travel Insurance Plans Explained
When purchasing travel insurance, there are a few things to consider, since each will affect the cost of your plan's coverage:
Restrictions
Coverage
Exclusions
Conditions
Add-ons
Let's take a closer look at each factor.
Restrictions
Travel insurance requirements are typically determined by age and location. Most businesses provide travel insurance to those under the age of 70.
Additionally, certain travel insurance providers may limit coverage to specific countries.
So, it's important to verify with the insurance company regarding their age and location restrictions before obtaining travel insurance.
The last thing you want to find out after an accident is that your insurance provider won't cover you. That will be a bummer.
Coverage
Medical coverage is the most essential aspect of having travel insurance. However, you should think about coverage for other things as well.
If you have valuables or want to participate in adventurous activities, for instance, you should purchase insurance that covers such things. This is critical if you plan on participating in any adventurous activities while in the Philippines. You should double-check that your travel insurance covers these high-risk leisures
A standard travel insurance policy, in general, protects you for the following coverage:
Delayed flight
Delayed flights can happen frequently, especially in the Philippines, and they might affect your connecting flights. They are not only troublesome but can also lead to unexpected expenditures, such as paying a cab to various airports or staying in a hotel overnight.
When purchasing travel insurance for your visit to the Philippines, make sure to ask if it covers airline delays and any fees incurred as a result of the delay. Even if the airline is to blame for the delay, particularly if you are traveling a budget carrier, the airline is likely to disclaim accountability and refuse to pay you for the additional charges.
A single trip insurance coverage will, in most cases, cover your flight from the Philippines. If you get multi-trip insurance, you will be reimbursed for any delays and expenditures incurred while under the policy's protection.
Additionally, the amount of time is specified in the fine print of your travel policy. However, it generally takes six to twelve hours, though it might be shorter.
For instance, if your flight is delayed for more than three hours, World Nomads will cover you.
They will reimburse the cost of a non-refundable trip or excursion if you miss it because of a delayed flight.
When filing a claim for a delayed flight, collect all flight information and get a report from the airline that validates the delayed flight and its cause. After that, you may contact your travel insurance provider to begin filing your claim.
Property Damage
It's also essential to get travel coverage that protects you in the case that your property is damaged while you're in the Philippines. Airlines may mishandle your luggage and cause damage, or a tour guide may drop your bag and break your camera lens.
Travel insurance packages frequently cover the costs of property damage up to a certain amount. The greater the price for the insurance coverage, the more they are ready to payout.
For example, if your personal items or luggage is destroyed, lost, or stolen, you are protected for up to ₱75,681.75 ($1,500) under the ACS insurance coverage. However, you should review their exclusions, as they state that diamonds and fragile items like laptops, personal computers, and passports are not covered.
Please remember that if you lose your passport, you must report it to the police and seek a temporary replacement from your embassy in the Philippines.
Theft and Stolen Luggage
Travel insurance will typically cover you if your luggage is stolen while you are in the Philippines. However, if you leave your bag alone at a bus stop while you use the restroom and it is stolen, your insurance may refuse to cover you.
For example, as a general rule, eTiQa will cover ₱5,000 ($99.17) to ₱50,000 worth of stolen items in their premium ₱2,500,000 ($991.72) coverage, as long as you file a report in 24 hours.
When it comes to filing a claim, you'll need to provide the documentation for proof of purchase as well as a police report if your phone or wallet is stolen.
So, within 24 hours of the theft, you should inform the Philippine National Police and obtain a documented record.
The number of valuable items you want to carry on your vacation will determine whether you opt for a larger theft insurance limit. It may be worthwhile if you have a lot of valuable technological goods, but if you simply have a bag full of clothes, the cost of replacing your stolen stuff may be less than the cost of an insurance policy.
Injuries
Medical emergencies and injuries should be covered by travel insurance. Medical treatment in the Philippines ' largest cities, particularly Manila, Quezon City, and Makati, is comparable to that in Western cities.
When you travel to the Philippines' rural areas and come across tiny communities, the situation changes, and hospitals might be limited.
A good travel insurance provider will cover you for at least ₱5,045,650.00 ($100,000) in medical expenses.
You'll be protected for more if you have more upmarket insurance, however, it may be overkill.
For example, Malayan travel master insurance provides ₱100,000 ($1,981.91) worth of medical coverage in the event of injury and accident. Not only that, but their insurance coverage increases 5% each year as long as its policyholder does not claim the coverage.
MAPFRE insurance also covers the costs of being hospitalized as a result of an accident or injury. The policy coverage includes doctor's expenses, medical fees, surgery, and pharmaceutical items.
But, remember to take caution while you're on vacation in the Philippines to avoid such inconvenience (on the other hand, at least, you're protected right).
Illness
Your travel insurance should, in general, cover you for unforeseen illnesses like food poisoning or if you become unwell while on vacation in the Philippines.
Medical evacuation is covered by Safety Wing up to a lifetime maximum of ₱5,045,650.00 ($100,000), while emergency evacuation is covered by World Nomads up to a lifetime maximum of ₱25,228,250.00 ($500,000).
Exclusions
Travel insurance, like any other type of insurance, doesn't cover everything, and nothing is more frustrating than filing a claim only to have it denied right away, so be sure to read the list of exclusions before obtaining a policy.
Alcohol and Drugs
You may buy inexpensive buckets of mixed booze and energy drinks on the Philippines' party islands and party on beaches until the sun rises. However, drinking a lot of alcohol increases your risk of getting harmed or making bad safety decisions.
If you injure yourself while intoxicated, many travel insurance companies may refuse you coverage.
Although narcotics and drugs are easily accessible in the Philippines, purchasing narcotics will get you in hot water with the Philippine National Police and the judicial system.
Your travel insurance will be invalidated if anything happens and you're under the influence of alcohol or drugs.
Furthermore, Philippine authorities have stringent regulations (we're talking about the war on drugs here) in place for anybody caught possessing or distributing illegal drugs.
Have a good time in the Philippines, but remember to be cautious and vigilant. Avoid binge drinking and drug use at all costs; After all, safety is more important than party (well that rhymes!)
Dangerous Activities/Sports
There are several high-risk activities in the Philippines, while the daredevils enjoy this thoroughly, take note that such activities may not be covered by your insurance provider.
So, check with your insurance company and see if any of the activities you plan to do are covered before you sign up for one.
Some insurance providers enable you to purchase additional coverage. The World Nomad Explorer package, for example, offers over 200 different activities. World Nomad provides a list for you to discover what kind of insurance you require for the activities that might interest you in the Philippines.
It's also crucial that you have any essential licenses if you wish to claim for any accidents that occur as a consequence of high-risk activities. If you go motorbiking but don't have a motorcycle license, for instance, you won't be insured.
Sexually Transmitted Diseases (STDs)
If you acquire a sexually transmitted disease in the Philippines, many travel insurance companies will refuse to cover you.
However, if you are the victim of sexual assault, travel insurance will cover you and your belongings. So you're covered if you're assaulted and acquired an STD.
You should report the crime to the Philippine National Police for the insurance provider to consider your claim legitimate.
Your travel insurance coverage may also cover any legal expenses you pay as a victim in particular cases.
So have a good time. But, ensure that you always have contraceptives on hand—and that you use them, be protected in many ways than one.
Terrorism
Terrorism is not covered by many travel insurance policies. But, following the terrorism attack in Mindanao in 2017, several travel insurance companies widen their coverage for some specific terrorism scenarios.
However, this will still vary based on your travel insurance policy. So, study the fine print, call your insurance company, and pay attention to government warnings.
If you visit the Philippines despite official government warnings, your insurance company may refuse to cover you if you become ill or injured.
Conditions
Every travel insurance company has terms and conditions that will impact the coverage and whether or not you may make a claim.
Here are some examples of common conditions:
Cancellations
Your travel insurance should reimburse your planned travel expenditures if your trip is canceled because of an unanticipated occurrence or an emergency (as they should!)
Some insurance providers, though, are pickier than the others, and some may even refuse to cover you if the cancellation was preventable.
Pre-Existing Conditions
Some insurance plans may exclude coverage for pre-existing conditions. If you have asthma and suffer an asthma attack when you decide to do a very extraneous activity, your travel insurance company may refuse to pay any expenditures incurred as a result of this medical problem because it is considered a pre-existing condition.
The following are some additional common conditions:
Non-emergency treatments,
Drug or alcohol-related injury,
Legal claims stemming from illegal actions,
Death due to suicide,
Driving a car without a valid driver's license which is illegal,
Continuing a journey despite receiving medical advice that you are not physically able to travel; and,
Failure to disclose a luggage loss or theft to the authorities as soon as possible.
This list can be very long, but you should have gotten the point by now.
Additions
Most travel insurance plans are covered for a specific amount of time. If you've bought single-trip insurance, this might be on particular dates, or a longer-term such as 6-12 months if you've purchased an annual coverage.
This is great for many individuals, but for others, their intentions may vary, and weeks may turn into months or even years!
So, is it possible to extend your coverage along with your stay in this case?
The answer is YES.
But, there are likely to be certain conditions attached to the extension, such as showing that you are still healthy and fit at the time of the extension.
How to Make a Claim
So, you did your research and purchased travel insurance before your trip to the Philippines, but what if you'll need to file a claim and get reimbursed?
Follow the steps below:
Read the Policy's Small Print
It is critical to read the small print. This will outline your obligations as a traveler to avoid invalidating your travel insurance or any claims you wish to make.
It may appear intimidating and even tedious at first, but spending 15 minutes going over the policy will enable you to understand how it works and educate you if something goes wrong while you are in the Philippines.
If you're planning any unusual outdoor activities or a trip to an off-the-beaten-path location, pay special attention to the policy print.
If you discover that your insurance is inadequate for your needs when reading the tiny print, you have 14 days from the date of purchase to request a refund, as long as you have not begun your journey. This cooling-off time allows you to locate a substitute that better meets your requirements.
Have Your Insurance Information on Hand
Because policy paperwork is sometimes large and cumbersome, you may decide not to carry documents. I understand that, so save them to an online email account instead!
Knowing how to read the small print will greatly assist you in taking action in the event of an emergency.
Furthermore, have a duplicate of your policy number and insurer contact information on your phone when you're out and about so you'll always have them on hand if you need them.
Make Use of the Hotline
Of course, if something goes wrong, you may refer to your insurance — either on paper or online. However, if you have any doubts, call the hotline offered. This is necessary when filing a medical claim so that the insurer can ensure you receive the finest care and assistance possible.
The insurer's hotline is also important for double-checking that you are insured for any events that have occurred and for validating the procedures you need to take to submit a successful claim.
Make Your Claim as Soon as Possible
All claims for travel insurance must be filed within the term provided in your policy. Most companies specify that you must file a claim between 28 to 31 days after your return home, or your claim will be denied. You then get a second (varying) amount of time to submit a written claim to your insurance.
If you're having trouble filing your claim for whatever reason, keep in touch with your insurance.
Keep All Supporting Evidence
All insurance claims will require accompanying documentation, such as police statements or records for lost or stolen bags, travel invoices for cancellations, and written confirmation from your travel agency about a trip delay.
Your policy's small print will specify what is required, so you may acquire the necessary documentation and evidence while on vacation if necessary. If you're unsure, call the hotline and get some assistance.
It's also a good idea to take photographs and videos of the incident, if applicable, to back up your claim. In addition, if there have been any witnesses, make a note of their names and contact information to give to your insurer.
Submit all of your supporting documentation, as well as your claim form, to your insurer, and retain copies of everything for your records, including all your communications.
Emergency Contacts
| | |
| --- | --- |
| Emergency Contact | Contact Number |
| National Emergency Hotline in the Philippines | 911 |
| Philippine National Police Hotline | 117 or (02) 8722-0650 |
| Philippine Red Cross | 143 or (02) 8527-8385 to 95 |
| Bureau of Fire Protection | (02) 8426-0219 or (02) 8426-3812 |
| Philippine Coast Guard | (02) 8527-8481 to 89 |
| Austrian Embassy Manila | (02) 8817 9191 |
| Canadian Embassy Manila | (02) 8857 9000 |
| American Embassy Manila | (632) 5301-2000 |
Now, On To You
You should now be well-equipped to examine the various options and realize what works best for you when traveling to the Philippines.
You'll need to compare this to your travel plans and choose your priorities. Are you searching for flexibility or coverage for your entire family, or are you more concerned about your belongings than your health?
Begin by selecting all of the plans that satisfy your top priority, and then narrow down your selections based on what is important to you.
The bottom line is, it's a matter of personal preferences, but remember to travel with appropriate protections to have the best memories in the Philippines without worrying 'bout a thing. Kidding. Be safe, and enjoy!