A VPN connects your device to an encrypted network allowing you to remain anonymous while browsing. It also keeps prying eyes away from any of your sensitive information transmitted online.
VPNs paved the way for safer, worry-free web browsing allowing for access to region-restricted content such as films, websites, and video games.
This article will take approximately 13 minutes to read. Don't have the time right now? No worries. You can email the ad-free version of the article to yourself and read it later!
Why Use a VPN in the Philippines?
In addition to cybersecurity, anonymity, and access to country-specific online content, there are plenty of reasons why a VPN can be useful. Here are some of them:
Access to Region-Locked Contents
There are many multimedia restrictions when you're outside your home country. Examples are country-restricted websites, television shows, and even mobile applications you may want to continue using after moving to a different country. For example, with a VPN, you can still access a Netflix TV series that is exclusive to the United States while you're in the Philippines.
Masks Online Identity
The Philippine government and your ISP can spy on you while you're browsing the internet. Not only is it downright creepy but also violates your privacy. A VPN can disguise your real location, mask your IP address, and prevent your personal information from leaking.
Multi-Layered Security
A VPN is equipped with complex security features that can prevent data breaches during online conferences or keep e-banking transactions safe.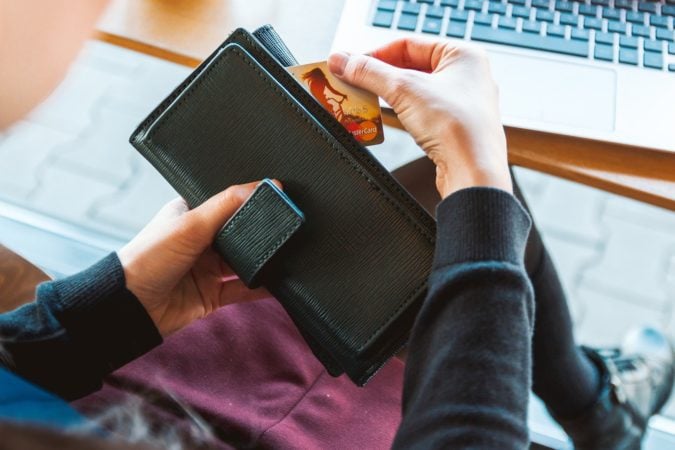 Along with the growing cybersecurity demands, most VPN services have advanced protection against prying eyes. One of these is the 256-bit encryption that many military organizations are relying on.
Also, the military-grade encryption works well with several protocols, including OpenVPN. This technology helps establish a secure connection between users and VPN servers. Consider the OpenVPN protocol as a tool in securing a passageway for users to connect with different servers without using any third party.
As a result, you will never have to worry about hackers tampering and the government snooping with your computer.
If you have a valid reason to access the Deep Web, you will need a VPN for that too.
What Sets a Paid VPN Apart From a Free One?
Other noticeable differences set paid versions apart from free ones. I can guarantee using a free version won't be worth it, and realistically, spending money on cybersecurity pays off.
The developers of free VPNs need to make a living. That's why they collect user data and sell it to third parties associated with ads and marketing purposes. No absolute privacy is offered as they only encourage people from using their software so they can profit from the user's sensitive information.
Although worldwide accessibility to content is possible with a free VPN, the security you'll get is almost non-existent.
Whereas a paid VPN has compelling features for you to enjoy using any device. Since people buy the software service, the company has the resources to upgrade their security and server numbers worldwide – which is a win-win.
There are also freemium versions, such as for Windscribe and ProtonVPN, but you're restricted to some features only. You'll still need to subscribe to the paid versions to enjoy all the important features.
How to Connnect to a VPN?
Using a VPN can be intimidating for new users. But on the contrary, it's pretty easy to use, thanks to most companies' beginner-friendly interface.
To get started, create an account with a strong password. For the address, you can either use Philippine or overseas as long as it matches the address in your chosen payment method.
There are two ways to connect: Quick or Manual. Quick connect lets the VPN provider find the best server for you. On the other hand, a manual connection lets you choose the servers you want to connect to.
The above procedures apply to most devices including mobile. You can either access Google Play Store or App Store to find a VPN when using a mobile phone.
Best VPN for the Philippines
The following are what I consider the best VPN providers for expats in the Philippines. Each has unique qualities that set it apart from the next company.
On a side note, ask yourself why you would need a VPN in the first place. Are you a fan of US-exclusive films, or you're a casual browser who wants to unlock foreign websites from the Philippines? Or maybe you need reliable protection for your financial information?
No matter the reason, there is an option available for you.
NordVPN
If it's the quality and performance you look for, then check out Nord. The Panama-based VPN service has over 5,200+ servers strategically placed around the globe for your convenience.
Additionally, no VPN service can beat the outstanding security it offers. It has impenetrable multilayered walls that even the best hacker cannot pry open.
I've asked around expats online, and they do agree NordVPN is what they like most. It's unsurprising as most Filipinos with overseas clients use Nord, and it starts at only $3.67 a month!
Although I find NordVPN more expensive than most, the hack is that you should choose the 2-year plan. In the long run, it saves 69% than paying monthly.
Pros
Top-quality protection
Ultra-fast connection for streaming and browsing
Absolutely log-free guarantee
Cons
ExpressVPN
Because of its top-notch features, ExpressVPN costs more than other standard providers. While the pricing starts at $6.67/month, what you get is worth more than you pay. For example, you'll get compelling security while browsing and streaming region-exclusive movies without a bandwidth limit. Plus, the customer service is responsive and reliable.

Pros
Lightning-fast connections
Easy access to contents
Simple interface
Cons
ProtonVPN
Since I'm a ProtonVPN user since 2019, I have experience with all the ups and downs of the service. The Switzerland-based company offers a free trial, letting people test what it can do first. Not only are you saving time and money, but the free trial also lets you decide whether to buy or not.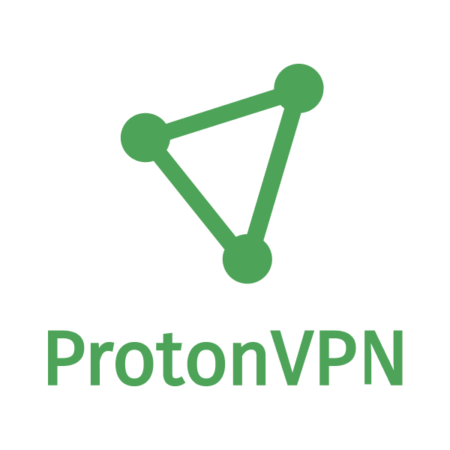 Free servers are decent, and it's not at full capacity all the time, which makes for smooth browsing and streaming experience. However, the program sometimes crashes while running, which risks your online identity. Another problem is their unresponsive customer service, which could make or break the experience.
Generally, I have no problem with ProtonVPN and I like that it offers a free trial. However, it's not the best out there compared to other services for the Philippines with higher ratings.
Pros
Easy setup
Free servers are seldom full
Strict no user logging
Cons
No live chat support
Hard to configure for beginners
IPVanish
IPVanish is known for covering your streaming and cybersecurity needs for up to ten devices under one account. It's a solid setup for two families living under the same roof. Not to mention the special pricing they offer for new customers in their VPN service.

Unfortunately, the zero-log policy of IPVanish can be eyebrow-raising for the privacy-conscious expats because of a 2016 issue where US police officers are after a user accused of child abuse and pornography. The officers requested customer records from Highwinds Network Group – IPVanish's parent company – which they handed off without second thoughts.
I have never used IPVanish before, nor am I planning to use it in the future. Not that I don't want to switch to another VPN, but their privacy policy gives me trust issues. I don't recommend it unless you have no problem with logging your data.
Pros
Ten connections with a single account
Streaming with no slowdown risks
Robust protection against leaks
Cons
Potentially logs user data
User privacy
Windscribe
Windscribe is a tried-and-true VPN service for the Philippines because of its security, speed, and free subscription. Although you don't need money to upgrade, the country it's based on is under the Five Eyes alliance. This means you're not on anonymous browsing because the government can spy on you at any moment.

Another issue is the app's visual interface that seems to fit everything on one screen that could look crowded and confusing.
On the other hand, if you don't mind other people on the other end monitoring your internet activities, consider trying Windscribe. It can save your spending, but the only thing you'll have to trade is your personal data.
Pros
Easy access
Steady streaming speed
High-class cybersecurity
Cons
Unattractive user interface
Bot-powered customer service can be improved
Part of the Five Eyes alliance
Private Internet Access
Private Internet Access (PIA VPN) shares many similarities with IPVanish, including exclusive advantages like ten simultaneous connections under one account. Not to mention all the nitty-gritty to rack up access so you can browse restricted content while staying in the Philippines.

Unfortunately, Private Internet Access is under Fourteen Eyes – meaning they're obliged to hand over user data should the government issue them an order.
Pros
Connects up to ten devices under one account
Worriless access to overseas multimedia
Military-grade and flexible security
Cons
Streaming and browsing speed instability
May log user data
VPN Comparison
Here is a table to provide you with a simple and comprehensive overview of available VPN services for expats living in the Philippines:
| | | | | | | |
| --- | --- | --- | --- | --- | --- | --- |
| VPN | Nord | Express | Proton | IPVanish | Windscribe | Private Internet Access |
| No. of devices allowed | 6 | 5 | 5 | 10 | Unlimited | 10 |
| Has a kill switch? | Yes | Yes | Yes | Yes | Yes | Yes |
| Has no-log policy? | Yes | Yes | Yes | Yes, but under five eyes | Yes, but under five eyes | Yes, but under fourteen eyes |
| Security | DNS, IPv4, and IPv6 leak protection | DNS, IPv4, and IPv6 leak protection | DNS, IPv4 protection | DNS, IPv6 leak protection | DNS, IPv4, and IPv6 leak protection | DNS, IPv4, IPv6 leak protection |
| Encryption and connections | AES-256 bit encryption, double VPN | AES-256 bit encryption, split tunneling | AES-256 bit encryption, split tunneling | AES-256 bit encryption, split tunneling | AES-256 bit encryption, split tunneling | AES-256 bit encryption, split tunneling |
| Unlocked Streaming Sites | Netflix US, Hulu, BBC iPlayer, Amazon Prime, etc. | Netflix US, Hulu, BBC iPlayer, Amazon Prime, etc. | Netflix US, Hulu, BBC iPlayer, Amazon Prime, etc. | Netflix US, Hulu, Amazon Prime, etc. | Netflix US, Hulu, BBC iPlayer, Amazon Prime, etc. | Netflix US, Hulu, BBC iPlayer, Amazon Prime, etc. |
| Starts at | $3.67/month for 24 months | $6.67/month for 15 months | Prices vary. The cheapest you can get is $3.29/month for 24 months | $10.99/ month | $4.08/month for 12 months | $2.19/month for 36 months |
| Money-back guarantee period | 30 days | 30 days | 30 days | 30 days | Within three days of period and has not exceeded 10GB of usage | 30 days |
| Customer Support | 24/7 online chat with bot and real human, email | 24/7 live chat, email | Email only | Email only | 24/7 live chat with bot and real human, email | 24/7 live chat, email |
| Platforms available | Windows, Mac, Linux, Android, iOS, etc. | Windows, Mac, Linux, Android, iOS, etc. | Windows, Mac, Linux, Android, iOS, etc. | Windows, Mac, Linux, Android, iOS, etc. | Windows, Mac, Linux, Android, iOS, etc. | Windows, Mac, Linux, Android, iOS, etc. |
Now, on to You
Regardless of the VPN service you choose, the guarantee of a more secure and more convenient internet experience is beyond impressive. Anonymity while surfing? Military-grade security while doing your finance? Getting access to various region-locked multimedia? All these features you can get with a VPN. After all, it won't hurt if you take extra steps to protect your data and network from prying eyes.