In recent years, The Philippines has experienced a booming tourism industry, with 8.2 million travellers arriving in 2019 alone.
Foreign citizens or expats living in the country are also at an all-time high – with an estimated 250,000 registered as of 2019.
Suppose you are one of these expats or tourists currently in the Philippines. In that case, you might be thinking about sending something back home, be it essential documents or maybe something uniquely Filipino that caught your eye while shopping.
Naturally, whatever it is you want to ship back is important, so you'll be on the lookout for an affordable and reliable international shipper to help you out.
This shipping guide will help break down each step in sending items from the Philippines to anywhere abroad.
We'll discuss how to pack and prepare your package, finding and filling out the necessary documents and paperwork, as well as run through the different services available to help select the best shipper for your needs.
Of course, you'll also learn about the different shipping rules and policies the Philippines government will require you to follow when sending your packages out of the country.
Check out our guide to shipping to the Philippines if you're looking to send items from your current country of residence.
This article will take approximately 22 minutes to read. Don't have the time right now? No worries. You can email the ad-free version of the article to yourself and read it later!
Preparing Your Packages
When shipping out packages from the Philippines internationally, it is vital to prepare your packages properly. The sad reality is that worldwide, packages experience a wide range of abuse, and this is especially true for international shipping from the Philippines.
Personal items can have memories that can never be replaced. A "FRAGILE" or "HANDLE WITH CARE" sticker won't cut it these days.
DHL and UPS, for example, have their guides for preparing your packages for shipment, which might be worth taking a look.
First, choose function over form. Make sure your items are wrapped in serviceable packing options that prioritize protection. Sacks, baskets and the like might look good and are more environmentally friendly, but items will be most likely be badly damaged inside.
Second, think about the method of shipping – will it be via air or sea cargo? Will your package be able to handle a forklift or being strapped to a pallet, swaying in the ship's hold or possibly having other items stacked on top of it? If you are sending your package with others (groupage or LCL) make sure the packaging you choose can withstand all of these challenges without sustaining damage.
The third thing to take into consideration is the environment your package is in during shipping. This is an often overlooked step when sending items out, often leading to severe and irreversible damage.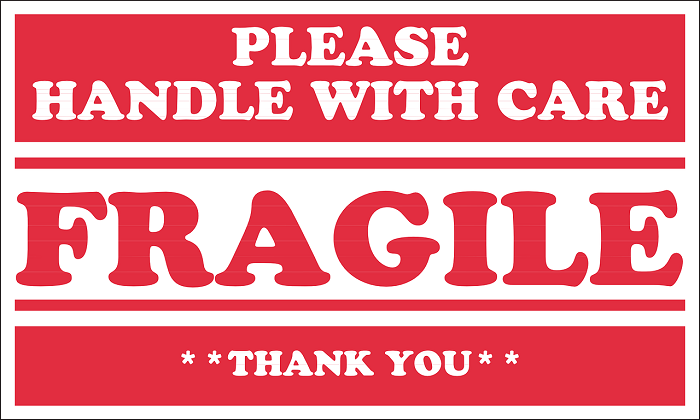 Make sure you protect it from getting wet or being exposed to water damage, as well as extreme temperatures, especially when inside very hot shipping containers.
We recommend wrapping items inside a plastic bag as well as bubble wrap if possible, before sealing up the boxes to ensure they stay dry.
As for extreme heat (shipping containers can reach temperatures of at least 105 degrees Fahrenheit), make sure you don't send items that can melt or are heat sensitive.
You may also want to employ the services of a professional shipping company to handle the preparation of your items for shipping. They usually have ample experience, and the appropriate packaging materials as well, to ensure that the utmost care is taken so your items arrive in good condition.
If you do get a shipping company to pack your stuff, find out who will do the actual packing, get their details and check what methods they will use. Try to give instructions for any extra valuable items. You can also request pictures; most private shippers can take photos of your package after they've prepared it for shipping, in case you will not be physically there to supervise.
Paperwork
The Philippines is notorious for its red tape, mainly in government-regulated customs transactions.
When you decide to ship your items from the Philippines, you may or may not have to fill out a Customs Declaration form.
It will depend on the items you are shipping out, as well as the method of shipment you choose.
If you are sending out documents using the Philippine Postal Service, there are no forms needed. The same goes for the Philippine Postal Cargo Service (not over 30 kilos) if it contains personal items like clothing, books, and small household items. You will only need to submit an itemized list.
But if you are planning to send out bigger ticket items such as electronics, you might have to submit the following requirements: Packing List, Invoice or cost of your items, Bill of Lading between you and your shipper, and a Customs Export Declaration form.
You will get these documents from your shipper.
Certain items require special government permission to ship from (considered export) the Philippines.
Here is a detailed list of these items, as well as links to the concerned government department that will grant permission:
In terms of tariffs to pay for sending items out, the Philippine government does not tax anything other than tree logs from its forests.
Finally, if you choose a shipping company to send your items out, they will be able to help gather all the forms and documents you need as well as help you fill them out.
Make sure that both the sender's and receiver's address, as well as what items you're shipping, quantities, and values are all stated correctly to avoid any other inconvenience during processing.
Bulk Shipping
If you are planning to ship out a large number of items, relocate to a new country, or are even thinking of sending the entire contents of your Philippine home, a freight forwarding or container shipping company will be the best choice.
Container Shipping
Container shipping is when you send your goods out to another country using a freight container or container van by sea freight on a cargo ship.
Suppose you are going to ship out a large amount of goods or are sending out big items such as a car, motorcycle, home furniture, construction materials, etc.
In that case, container shipping is the way to go vs. using regular Philippine Post.
Standard shipping containers are 8ft (2.43m) wide and 8.5ft (2.59m) high and are either 20ft (6.06m) or 40ft (12.2m) in length.
Depending on the number of items (and personal choice), you may avail of one of the following container shipping options:
LCL = Less than Container Load
FCL = Full Container Load
You can use this link to get a quote directly from shipping companies for container shipping.
LCL
LCL is when you only buy a part of the space (usually measured per cubic meter) within a cargo container. It is a cheaper option since you are not paying for the full container.
This is the best option for those shipping out a large number of items that won't be accommodated by regular post or international parcel shippers, but not so large that an entire container is needed.
However, be prepared to have your stuff mixed in with other people's items. The cargo container won't be yours exclusively, and you will need to wait a long time for your items to arrive from the Philippines since the container needs to be full before it can begin its journey abroad.
Waiting for it to fill up could take anywhere from a few days to even a few months.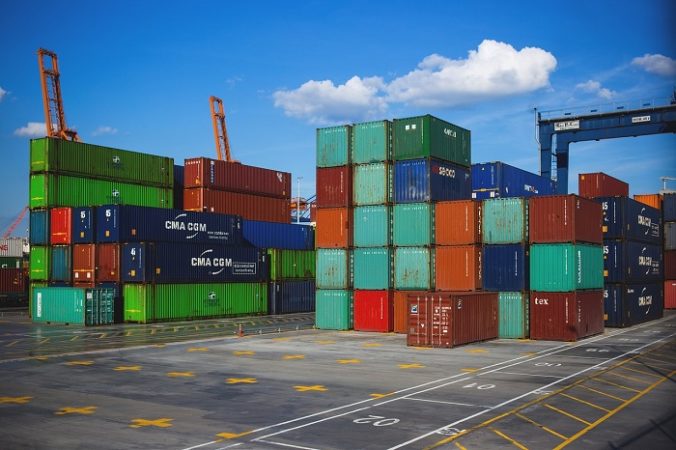 FCL
FCL or Full Container Load Shipping, on the other hand, is when you get one full container van to put all your items in.
Weight is usually not an issue, and this ensures that all your are shipped out together, and they won't be sharing space with someone else's goods.
The only drawback is that FCL shipping is more expensive, but the trade-off is that you can control when, where, and how your items will be shipped.
Your final cost for container shipping will depend on how much of the container you fill if via LCL, or what size container you choose if via FCL.
Prices vary, but on average, a 20-foot container leaving Manila and arriving at New York City will cost about $1,100. In comparison, a 40-foot container can cost anywhere between $2,500 to $4,000.
We also advise you to add insurance, whatever container type you choose, for your peace of mind. Insurance can set you back $100 and up, depending on the cost of the items you are sending out.
As mentioned earlier, the Philippine government does not usually tax items that are sent out of the country. However, there might be port, documentation, and handling fees to settle, which will be handled by the shipping company you choose.
Each shipping company has its rates, so we advise that you first determine how much space you need to get a proper quotation.
Most professional shipping companies also have all-inclusive services so you can be free to choose what works best for you, based on your budget plus the amount of items you are shipping out.
Freight Forwarder
Freight forwarding is a popular method of transporting items out of the Philippines to other countries all over the world.
If you are planning to use container shipping, you will need to find a reliable freight forwarder first. These are companies that facilitate transactions between you, the shipper, and the cargo shipping/transportation services, negotiating the best price as well as plotting out the fastest shipping routes.
Since freight forwarders deal with many air, ocean, road, and even train carriers and continuously liaise with port and customs authorities, they can arrange for the transportation of goods from one destination to another. They also handle everything from documentation, storage, and even tracking your items.
However, don't expect any of these freight forwarders to list details such as shipping costs or shipping times on their websites. Each case is different, and they will be negotiating with many suppliers to come up with the best price.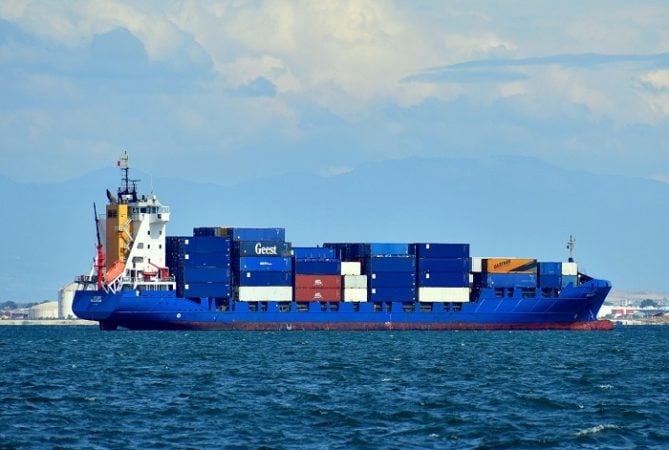 In general, though, the freight forwarding industry calculates shipping prices two ways, depending on the items you ship out:
via Gross, or real, weight of the package
via its Dimensional or Volumetric weight
Dimensional weight or volumetric weight is a pricing technique used by the global commercial postal, courier, and freight industry. You multiply the length by width and height of an item for shipping, and your chosen shipping company will assign this number an amount.
If you're shipping plastic bags of cotton, for example, the shipper would charge you by dimensional weight – or how much space it will take in the cargo container. They will not be able to charge you based on its real weight because the item is so light that they would lose money.
We recommend you get in touch with your freight forwarder to get more details regarding the differences between real and dimensional weight, and what the computation and cut-off is as well.
As for shipping times, contact your freight forwarder as well. They will be able to check and see which option (sea or air freight?) and which shipping route would be best for you.
In general, it takes around 1-2 months to ship from the Philippines to the rest of the world by sea.
There are many freight forwarders in the Philippines. You can use this form to find a suitable freight forwarder. Once you submit the form, you will get free quotes from them within 24 hours.
Alternatively, here is a list of some of the companies that can assist you.
For more in-depth information, you can also visit the Philippine Bureau of Customs and the Philippine Department of Trade & Industry websites. They will have complete Import and Export procedures for the Philippines to help you out if you have other concerns.
Shipping Companies
Since the Philippines is a regional trading hub and many Filipinos are living as Overseas Foreign Workers (OFWs) around the world, there are many private, and even government-accredited shippers you can choose for all your shipping needs.
For this section, though, we will list the more accessible and popular shipping services in the Philippines for parcel shipping.
Please note that these services work best if you are only shipping out a few items to other countries.
Suppose you are planning to move out of the Philippines or sending a large number of your personal belongings elsewhere. In that case, we recommend that you contact a professional relocation company for a more efficient move.
If you need help finding a relocation company for bulk shipping, you can fill out the form on this page and get free quotes from moving companies near you.
PHLPost
The Philippine Postal Corporation, or PHLPost, is the official, government-owned and controlled provider of postal services in the Philippines. They are easy to find, with branches all over the country, handling mail delivery services for most of the population.

PHLPost is generally reliable but might not be as fast as the postal services in other developed countries. The Philippines is an archipelago made up of 7,641 islands, so just getting to some places, even with an excellent road and highway network, is already challenging.
There are also many horror stories from users who have had packages stolen, damaged, lost, or delayed, which is why most customers opt not to use them. However, there are also just as many satisfied people who have successfully shipped items out from the Philippines using PHLPost.
PHLPost offers four major services for international shipping: Regular, Registered, EMS, and PHLCargo. Regular mail is the most affordable, but is also the slowest service, with little to no tracking. Registered mail is almost the same as regular mail but with tracking involved, though it is also very slow.
EMS World via PHLPost is similar to the other express shipping companies such as FedEx, but is slightly cheaper than other providers and for some items, free of any customs or tariffs. Finally, PHLCargo is the cargo delivery service of PHLPost for larger packages with a maximum weight of 30 kilos.
If you decide to use PHLPost, remember not to seal your package yet because they will have to verify the items at the post office. There are no tariffs or customs payment due for personal items (unless you are shipping out a large number of electronics) and you will not need to fill out any documents other than a packing list.
PHLPost also does not offer any insurance for packages sent out of the Philippines.
DHL
DHL is one of the world's biggest global express shipping companies, handling documents and parcels via air, ocean, road, and rail freight.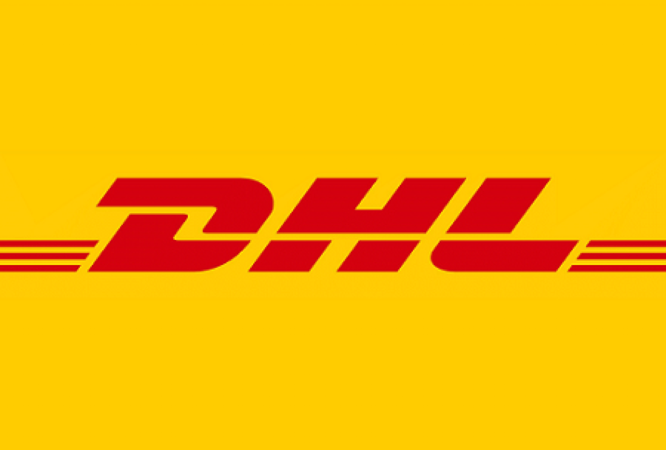 DHL has a strong presence in the Philippines, with over 200 outlets all over the country, manned by 400 employees and serving over 100 cities and provinces nationwide.
DHL Philippines offers two options for international shipping, namely Express, which guarantees your items will arrive at a given time the next day (your choice of 9:00 a.m., 10:30 a.m. or 12:00 noon) and Express Worldwide, which ensures your package will arrive at some point in time the next day.
If you are in no rush, choose Express Worldwide shipping which is slightly cheaper. For a full list of DHL's Philippine policies, click here.
DHL also offers tracking services for up to 50 packages at a time. They can provide insurance as well or refer you to a third party insurer. Here's a list of DHL's insurance options for you to check out.
FedEx
There are over 400 FedEx Authorized Ship out Centers located all over the Philippines. There are six main stations and three world service centers as well. Fedex is considered one of the fastest, most efficient, and reliable shipping companies operating in the country today.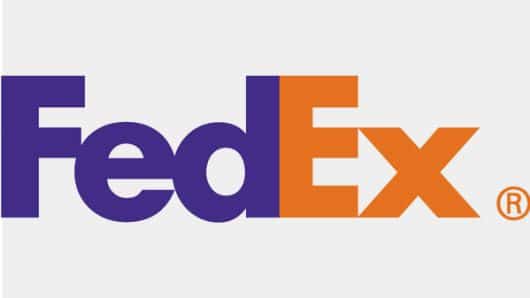 FedEx offers a host of ground, air, and sea shipping options for you. They also have a Customs Critical Shipping option which not only fast tracks your packages through customs, but also offers temperature-controlled shipping for sensitive items.
Tracking comes standard with all FedEx packages, and they also offer insurance as an add on service.
You get automatic coverage for any shipment with a declared value of under $100. For items valued between $100 and $300, insurance is $2.10. Any item valued over $300 costs $0.70 per $100 to insure.
FedEx Philippines also strictly follows Philippine government import and export restrictions which you can find here for your reference.
UPS
UPS has offices and authorized drop off points all over Manila and the rest of the Philippines. They offer pretty much the same services as DHL and FedEx, and are a popular choice for sending packages overseas.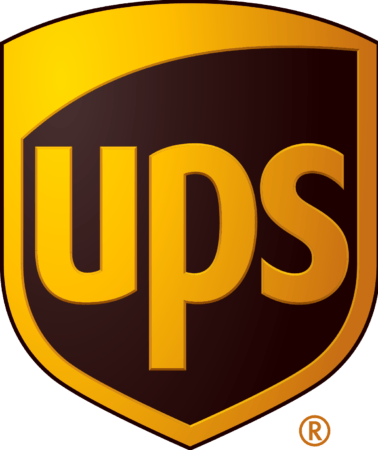 UPS offers WorldWide Express Plus shipping, which can get your package from the Philippines to over 185 countries in the world in as little as three days.
UPS also charges for various add-on services such as customs clearance, Saturday delivery, and more. For DHL and FedEx, on the other hand, these services are already included in their prices.
Cost Comparison
The following is a comparison of a package sent from Manila, Philippines to New York, USA. This comparison shows only base shipping cost and doesn't account for additional services.
Moreover, different shipping providers may include additional costs for tracking, insurance, and more, so there are other factors besides price and duration to consider.
Item: Documents
Weight: 0.5 kg
Value: N/A
| | | | |
| --- | --- | --- | --- |
| SERVICE | ETA | METHOD | COST |
| PHLPost Registered Mail | 14 – 21 days | Air | Php 940 |
| PHLPost EMS World | 3 – 7 days | Air | Php 1,710 |
| DHL | 2 – 3 days | Air | Php 1,882 |
| FedEX | 2 – 3 days | Air | Php 1,670 |
| UPS | 2 – 5 days | Air | Php 1,797 |
Customs
Most items shipped from the Philippines are held in the Philippine Bureau of Customs for a day or two, which is the standard amount of time.
However, there are times when these packages are delayed for a longer amount of time – sometimes two weeks or more – not because of unreliable shippers but mainly as a result of customs (in the receiving country) holding packages.
As a potential source of contraband, packages arriving from the Philippines end up undergoing more searches and rigorous checks vs items that come from countries such as Germany or Switzerland for example.
When sending packages out of the country, the Philippine Customs Bureau requires a detailed packing list with the price of each item indicated to avoid delays in the recipient country. Make sure to include the following pertinent information on all international packages you send from the Philippines:
Shipper's full name and address
Item/Package weight
Country of origin (Philippines)
Detailed list & description of each item in English
Quantity of each item inside the package
Purchase price of each item noted down in the currency of the country of destination
Make sure as well that you are also not sending out items that are banned from export by the Philippine government so as to not run into any issues when your package arrives.
These include:
Weaponry (including toy guns) and ammunition
Explosives
Pornography
Gambling machines and articles related (lottery tickets)
Raw precious metals or jewellery without markings
Narcotics
Smoking pipes and parts thereof
and more
Here is a detailed list of natural resources, animals, and food items that are also not allowed to be taken out of the Philippines.
International Customs
To prevent your packages from being held by the customs bureau of its destination's port of arrival, make sure that you follow the import guidelines and restrictions of that country. Do not ship anything that is illegal in that country.
If certain items need permits to bring in, make sure you have them on hand and make copies as well.
Here are the Customs and Border protection importation guidelines of the USA, Canada, the United Kingdom, and Australia for your reference.
If your package is headed to the United States, you can also double-check if the shipper you used is part of the Customs Trade Partnership Against Terrorism Program, or CTPAT.
Finally, if you're having trouble locating your packages from the Philippines, we recommend that you contact the shipper or the Customs and Border Protection or its equivalent if you are outside the USA.
Shipping Insurance
If you are worried that the personal items you carefully shipped out from the Philippines might get damaged, lost, or stolen in transit, consider getting shipping insurance.
Shipping insurance will protect you if your goods get damaged by the weather as well as accidents. You can easily purchase additional protection (and peace of mind) as well.
Insurance rates and coverage vary, though it mainly depends on the CIF (cost, insurance, and freight) value, what you shipped out, where it originally came from – in this case, the Philippines, its destination port, and the shipping company you used.
Make sure your goods are also packed by a professional company to get full insurance coverage.
To get more information on any pertinent freight and cargo shipping concerns, you can ask your shipper or get in touch with one of the many insurance brokers in the Philippines.
Common Mistakes
We advise that if you are planning on shipping items from the Philippines, in order to ensure that your items arrive at their destination safely and on time, do not commit these common errors:
Not understanding custom's procedures
Wrapping your package incorrectly
Not filling in the required addresses and forms properly
Not including the required government paperwork
Shipping prohibited items
Giving inaccurate shipping weights
Selecting the wrong shipping service
Final Thoughts
By following ExpatDen's handy guide on shipping from the Philippines, you should be able to ship your items out with a minimal amount of risk and unnecessary costs.
So whether you are an expat currently living in the Philippines, a tourist with some fabulous "pasalubong" (gifts) to send home, or someone doing business in the Philippines, take advantage of all this information to match your shipping needs to get the best deal possible.
If you want to ship to the Philippines instead, read our guide to shipping to the Philippines here.