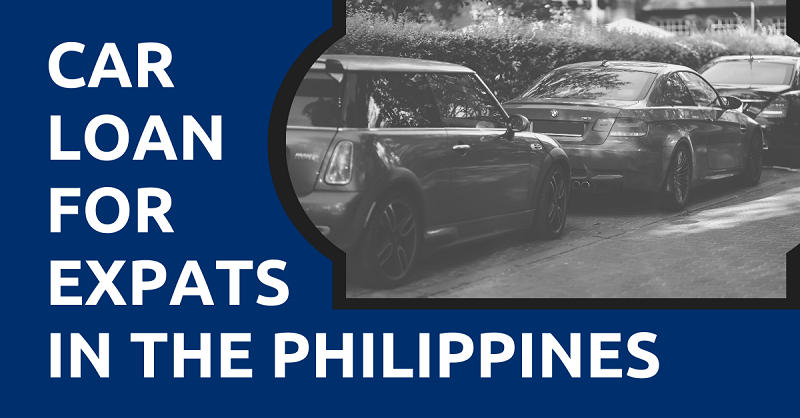 Buying a car is all fun and good until you get to the not-so-fun part: paying for it. Unless you can pay in cash, you'd still need to find a way to finance the car purchase. And it can be a challenge to secure a car loan if you are an expat in the Philippines. It's not entirely impossible, but you need to have the right information and manage your expectations.
In this article, we'll walk you through the different car financing options in the Philippines, the process of applying for a car loan, and what you should prepare for.
This article will take approximately 14 minutes to read. Don't have the time right now? No worries. You can email the ad-free version of the article to yourself and read it later!
Car Financing Options for Expats
The Philippines has many similar financing options for auto purchases as many Western nations. Unless you can pay cash or bank transfer, you may need to seek out available financing options available to expats.
Traditional Car Loans
Almost all of the major banking institutions in the Philippines have pretty robust vehicle loans with terms you will likely be familiar with.
A word of caution is that the interest rates can be pretty demanding on your bank account, so make sure you take that into consideration when you are making a decision. Even if you have a bank account in the Philippines, a conventional bank loan is possible for expats, but it is incredibly challenging to achieve.
It is not that banking institutions in the Philippines want to make your life more difficult to be discriminatory. But, let's face it, for an unscrupulous person, it would be easy as a foreigner to get a loan and abscond the country should you default on your financial obligations. Banks in the Philippines know this, probably by experience, and so it is quite difficult to get a traditional auto loan as an expat. While incredibly frustrating at times, I also think this is very fair because the banks are in business to make money, and to be responsible to their shareholders.
In-House Financing
There is the option of buying from a second-hand car lot that will work out the financing internally or with a preferred bank. Knowing the people involved can really help with this process. Make sure you get terms that are manageable for you and don't settle for an exorbitant interest rate that will see you paying way too much for a vehicle.
When purchasing a car, don't let the excitement or immediate need to have access to a vehicle overrule good financial sense, because that can result in money woes in itself. Stay grounded and reasonable, and make sure you understand the interest and borrowing terms very thoroughly.
For a very critical financial decision like this, if the person you are working with doesn't speak highly functional English and you haven't learned highly functional local dialect yet, bring along someone you know and trust who can help translate for you. It is always important to know and understand what you are agreeing to when it comes to your livelihood and money.
Overseas Banking
Lastly, again, it can be incredibly advantageous to keep banking relationships open in your country of origin. I have had to use a line of credit for car repairs from my US-based credit union a couple of times. Because I still maintain an address in the US, I am legally able to do so. I highly recommend maintaining some kind of address in your "home" country so that you can maintain your bank accounts.
Depending on your origin country's credit score or rating system, this can open up personal loans, lines of credit, home equity loans, and other open-ended bank products that can really help in buying a vehicle in the Philippines.
Just for clarity's sake, it should be noted that your origin country bank will not give you an auto loan in the Philippines though. Auto loans are collateral loans and a bank not located in the Philippines has no way to collect the collateral (the vehicle) if you were to fail to make payments, so it's not even a reasonable option. However, the open-ended borrowing options can be transferred to the Philippines and used for purchasing whatever you want – including, in this case, a vehicle.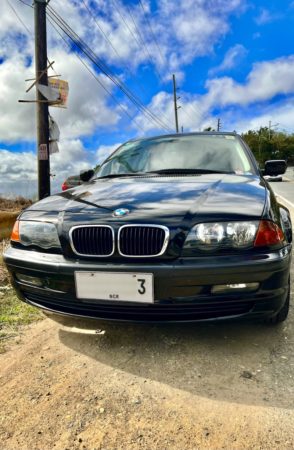 How to Get a Car Loan?
For those who can get a car loan, congrats! I'll admit I have gone through the process multiple times and researched it heavily, so I am VERY familiar with it, but I have failed every time. This is despite having an expat employee contract in the Philippines, a steady and solid source of income that could clearly meet the payments, and the appropriate work permits and prearranged employment visas.
You may be wondering, "Why?" I have often wondered that myself! Joking aside, it is because the requirements for a foreigner, like myself, to get a loan here are quite strict and, again, that is for good reason.
I could now qualify for a loan pretty easily because I have been here for years (established some longevity in the Philippines) and have just extended my employment contract for another several-year period (so I have documented proof that I will be here working longer). With these two pieces, I would be okay to get an auto loan, but I have already met my vehicle needs through buying second-hand vehicles utilizing other purchasing options (cash and US lines of credit).
Expat Eligibility for a Car Loan
If you are an expat and you want to get a car loan in the Philippines, several of the major banks will help you and will offer decent interest rates if you qualify. BDO is one, for example, that does loans to foreigners provided they meet the requirements. These car loan requirements in the Philippines can be summed up into a few subcategories:
Length of Stay
An expat who has resided in the Philippines for a minimum of two years and who can document their continued employment (such as via an employment contract) or continued stay in the Philippines. Banks, in this situation, will only extend the loan repayment length to coincide with the employment documents. An example, if you have a three-year expat employment contract, the bank will only go 36 months on repayment terms.
Married to a Filipina/o
If you have a Filipino family, then often they can get the loan or can co-sign with an expat so that the expat will get the loan. The co-signor actually does not need to necessarily be a family member, but I always find it difficult to ask people to be willing to commit to financial responsibilities on my behalf so I have never explored this option more fully. However, it is important for you to know that it exists.
Via an Employer
An employing organization can sponsor the expat for a vehicle loan. Basically, this is the equivalent of your organization co-signing with you and promising repayment if the individual defaults on the payments.
Another important requirement for both Filipinos and expats is that you typically must be at least 21 and not over 70 at the maturity of the auto loan.
Required Documents
If you fall into one of these categories, then great! Getting an auto loan will actually be a pretty straightforward process for you. For the application, you will need to provide the following car loan requirements:
ID (typically a passport is best)
Proof of income such as your employment contract or bank statements
Proof of your continued residency in the Philippines (a work contract or your visa)
Your Alien Certificate of Registration (ACR) card
Proof of address such as a utility bill in your name or a copy of your lease.
Additionally, if you have a co-signor, they will have to provide documentation as well. Processing is not instantaneous like in some other places around the globe and can take anywhere from a week to two weeks to be approved, so be sure to set expectations that you will not be able to immediately take home your vehicle.
An important additional note: your mileage may vary on these recommendations. I have laid out the official processes based on what I know and my experience in the Philippines, but I have heard stories of expats getting auto loans much more easily by knowing the right bank manager or being a frequent customer of a certain branch. I cannot verify those stories independently and have not had a similar experience myself, but you may have smoother sailing, proverbially, than me as well.
My advice is meant to give you a realistic perspective of the process so that you can prepare yourself and not be frustrated, so if your process ends up being easier than this – count that as a major expat win! And then please come back and comment about your experience and how you made it happen in this article because I would love to know about it too.
Approval Process
If you have all of these things and qualify for financing, the next important thing to take note of is that the approval process takes time. For example, you can walk into a dealership in the US and be approved to leave with your new vehicle within a few hours. In the Philippines, most dealerships and lenders take some time to verify and approve the loan. So it could be a few days to a couple of weeks before your vehicle is released to you.
Nonetheless, the process is relatively painless. Someone from the lending institution will likely call to verify details and perform a phone interview. Additionally, as an expat, they may send a service to verify your address and documents in person. This could include verification of employment as well. Think of it as a relatively noninvasive background check which provides assurance to the lender that you are who you say you are and that you do, in fact, have the means to make the repayment.
Once the lender is satisfied and the loan is approved for underwriting, you and the dealership will be notified to coordinate the release date. Again, set your expectations that this will not be a same-day process.
Interest Rates and Down Payment
It is also important to know if you choose to finance through a Philippine car lender, that you will likely need a down payment. This could be anything from 3% to 20% of the vehicle's value. Obviously, the more down payment you can afford, the less expensive the vehicle will be over the long term in interest savings.
Speaking of interest, this is where you need to pay careful attention to the terms offered to you. Vehicle loans in the Philippines can have interest rates from around 5% to 30% or more. I have not personally seen any extremely low-interest rates, such as 1-2%, in practice anywhere in the Metro Manila area.
The bank will determine the interest rate based on the length of repayment, your overall financial risk, whether you have a cosigner, and your down payment.
The last thing to be sure of is to clarify with the bank on early payment of the loan – sometimes you will still have to pay the full interest of the whole loan or prepayment processing fees to do so. This varies from bank to bank, so make sure to understand the terms you are agreeing to before you sign the dotted line.
Something to Consider
Business in the Philippines can be very relational versus transactional sometimes, so being cordial and networking in the community is important in many aspects of daily life. This especially applies when making an agreement directly with some second-hand car lots, automobile shops, or car owners selling their cars personally.
Typically there has to be an existing relationship and some confidence that the buyer will be around to make the payment. Although direct loan options may not work for private person-to-person sales because the person selling doesn't typically have the business capital to make this kind of long-term investment into a purchase, it doesn't hurt to ask. In fact, I bought a motorcycle this way but the agreement was with a business owner I had developed a relationship with and knew quite well.
Best Bank for Car Loans
Now that you've made it this far, I'll give you some insight into the best bank in the Philippines for a car loan based on my experience and research. Understand that your background, situation, and needs may make this different, but this is the best in the Philippines based on my time as an expat there. Well, let me be more clear and say I'll give you a handful of banks! 
If you do not have a company that is willing to help you get the car loan or a Filipino co-signer, then your best bank is BDO. While they do not offer the best interest rates, they are a solid bank with branches and ATMs all around the country. More importantly for this article, they will actually underwrite loans to foreigners. 
That said, if you do have a company that can assist you or a Filipino co-signer, then there are several banks that are great institutions with much lower interest rates. Metrobank, Eastwest Bank, and BPI all have initial car loan offerings of around 4-5%. Of course, getting that rate will depend on your specific circumstances, but it is a much lower starting point than many other banks and, of course, lowering the interest saves you money that you can use to go to Boracay or Palawan for the weekend instead!
Now on to You
Financing a vehicle in a new place where things function differently can be overwhelming. And actually spending money is never the fun part of the car buying process, to begin with!
That said, it is important to know where you can go to access the purchasing power that you will need to get on the road and have the freedom to experience and live in the Philippines at your own pace. Now you should have a good idea about what can be expected if you want to finance and what alternatives are available if you do not qualify.
I hope this will make your car hunting and buying a lot less stressful and a lot more exciting. As always, never forget to carry an umbrella and tuloy kayo sa Pilipinas (welcome to the Philippines)! Maybe you can even ask the dealership for a freebie umbrella.