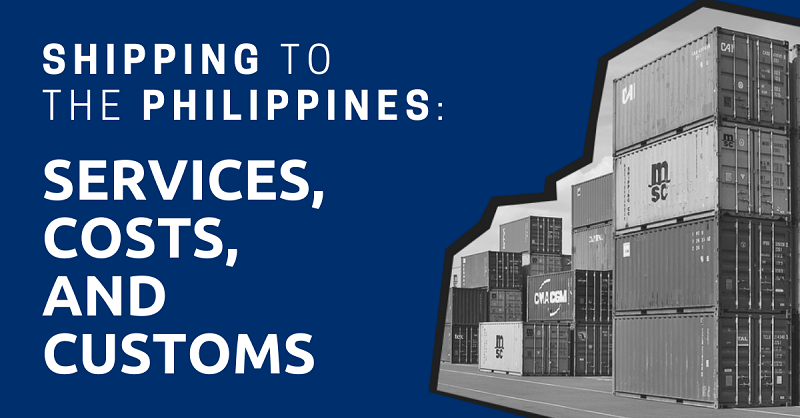 Are you preparing to send a letter or ship a package to the Philippines? Or have you decided to start a new life in the Philippines and will need to forward all your belongings there?
If so, we can understand your stress. Sending your entire life out into the far-away archipelago of 7,100 islands that make up the Philippines is no joke. You probably have a lot of questions that need answering.
How do I go about sending my stuff over there?
Who do I call?
How do I pack my stuff?
What can I bring or not bring?
How much does it cost?
Will it get to the right island?
But no need to fear. Transporting essential documents, precious personal items, furniture – even your beloved pets – to the Philippines is not difficult. Many expats do it all the time successfully.
Feeling overwhelmed, however, is normal at this point and this guide will answer "How in the world am I going to get my stuff to the Philippines?"
Basically, It's just a matter of choosing the right service and finding out a little more about the unique Filipino practices when it comes to international shipping for you.
This guide will show you which shipping services are available to you, how much they'll cost, how long they'll take, plus how to deal with Philippine Customs.
If you want to skip the read and find shippers right away, fill out the form on our contact page and get five free quotes from international shippers within 24 hours.
This article will take approximately 39 minutes to read. Don't have the time right now? No worries. You can email the ad-free version of the article to yourself and read it later!
Preparing Packages
Packages shipped worldwide are subject to abuse, even if you use reputable shipping services, and this is especially true for international shipping to the Philippines.
From the time it leaves your hands, your items are already in constant motion. They will possibly be handled roughly by mailmen and delivery staff – dropping them and definitely ignoring the FRAGILE and HANDLE WITH CARE labels. Then your packages can be tossed around by the ocean or a turbulent plane in transit, so they should be packed properly.
We recommend following FedEx's instructions on the proper way to pack your items. But then we also have some additional tips for you.
Wrap Securely
Since the final destination is the Philippines – wrap everything in as much tape as humanly possible. Pile on the bubble wrap as well if possible.
Due to the volume of packages coming into the Philippines from many Filipino migrant workers all over the world, fraudulent mailmen or port employees have a lot of packages to choose from to potentially steal and vandalise.
When you make it harder for them to open your stuff – they are less likely to touch it and will choose other packages from the many constantly being sent over that are easier to access.
This also serves to protect your items further – once it is in transit within the Philippines. The country has a vast network of well-maintained roads and highways, but there are still some areas where the roads will still be rough and unpaved, especially if you are sending your items to more rural areas.
Many times, items make it safely across the ocean unmolested – until they get to the last stage of delivery, where the truck or van they were in to get to your new home had to pass by very rough or "lubak" roads – causing them to jostle around in the vehicle and get damaged. Wrapping them even more securely can potentially save them from a situation like this.
Protect Your Shipment From Water Damage
Another thing to consider when packing your items is water damage. Many forget about this until it is too late, and it often causes an unfortunate surprise once you open your packages. If you are shipping your items in cargo containers – remember they will be exposed to the elements in the open sea.
Of course, they are pretty well protected inside a box, which will be sitting inside a shipping container, but then not all these containers are new. Some can be a bit older and might even have a few rust spots, and if the winds and rain or ocean swells are hard and high enough, water can still seep in and get to your items.
Then once it gets to the Philippines, depending on what time of year you are arriving, you still need to protect them from local rainfall or storms, especially when they are taken from the shipping containers and transferred to the couriers that will bring them to your door.
Wrapping your items securely in plastic bags before sealing them into a package will help them stay dry. You can also check with your chosen shipping company that they will only deliver the items in closed vans or trucks to prevent rain or typhoon damage, or as they call it in the Philippines – "bagyo" damage.
Avoid Shipping Heat-Sensitive Items
On the opposite end of the weather spectrum – shipping containers also get very hot since they are made of steel and exposed to the elements. Your items will reach temperatures of at least 105 degrees Fahrenheit quickly while in the shipping containers, so best remember this when shipping out items sensitive to high temperatures.
The heat will also affect your items once they land in the Philippines. It is a tropical country and can get very humid – so for heat-sensitive items, this could be a recipe for disaster.
Even if it is just one item, for example, Philippine customs officers are very strict about this and might just impound or even dispose of the entire shipment.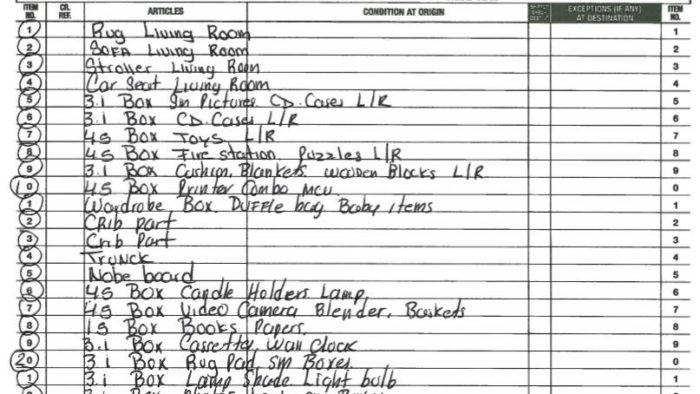 Better safe than sorry and not risk shipping these items, like perishable food items, anything flammable or chemically treated, sensitive documents, photos and film items and the like.
Communicate the Specifics With Your Packing Service
There may be other instances when someone else will be preparing your package for shipping. This is usually the case if your shipping company offers this service. If so, you need to take note of who will be handling your parcels and if they will follow the proper packing methods.
If it is a private shipping company, they usually take photos of your package before and after they've prepared it for shipping.
Take advantage of this service and consider taking the extra step of emailing these photos to those who will be receiving your items in the Philippines. This way they already know you are aware of exactly how many packages are in transit and how each is packed. It will discourage any attempts of fraud or theft.
Filling Out Shipping Paperwork
Filling out paperwork when shipping items to the Philippines, including an airway bill, requires attention to detail and accuracy to ensure a smooth shipping process. Here's a step-by-step guide on how to do it:
Gather Information
Collect all the necessary information and documents before you start filling out the airway bill. This includes:
Sender's and recipient's full names, addresses, and contact numbers.
Description of the items being shipped, including their quantity, weight, and value.
The declared value for customs purposes.
Any special handling or shipping instructions.
The shipping method and service you're using (e.g., express, standard, air freight, sea freight).
Indicate Shipment Details
Provide a detailed description of each item being shipped. Include the following details for each item:
Description (e.g., "clothing," "electronics," "toys").
Quantity (e.g., number of items or packages).
Weight (in kilograms or pounds).
Value (declare the value in the currency of your choice).
Get the Airway Bill
Obtain an airway bill form from your chosen shipping company or courier service. You can often download it from their website or visit their local office to get a physical copy.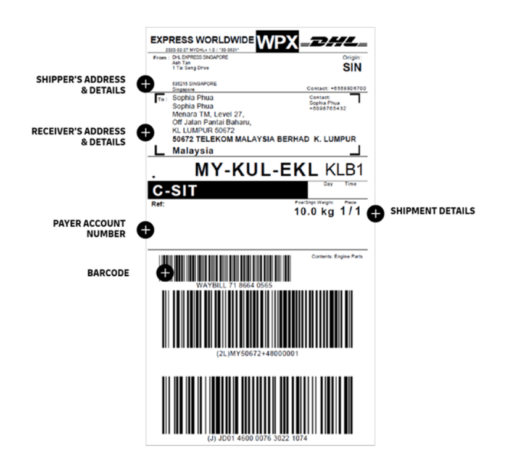 Writing Philippine Addresses
Philippine addresses are pretty straight forward and are similar to how many parts of the world write them down. There are proper house numbers, streets, districts and zones identified. Even in far-flung provincial areas, the town hall usually serves as the post office or communal PO Box, so packages don't get lost in transit.
There are, however, two main issues regarding Philippine addresses that need mentioning.
The first is if you are writing down a provincial or a city address. The Philippines has many similar street names which are used all over the country.
For example, it is common to find a "J.P.Rizal Avenue" used in many different cities. That is why it is vital to confirm and identify the exact province you are sending your items to. Making sure of the province prevents your package from being sent to the right street, but the wrong region or territory.
The second issue are zip codes and barangays. There is an organized zip code system in place to identify all the regions and different areas around the country. It is quite specific. However, many Filipinos still don't use zip codes, causing confusion or mail and packages getting lost.
The barangay, on the other hand, is the smallest unit of government in the country. The whole country is divided into barangays, and it is good to have the correct barangay name.
Make sure that the correct zip code is placed in your package to give the postal system – especially the couriers – an easier time when they deliver.
As earlier mentioned, the Philippines follows the Universal Postal Union's Postal Addressing System, so the structure of addresses follows a similar logic of addresses found in Western countries.
With Philippine addresses, begin with the smallest, specific unit of identification and progress to the largest:
For Highly Urbanized Cities (HUC), the format is as follows:
Edifice Number and building name if any
Street name, Village or subdivision
Barangay name
Name of the Highly Urbanised City
Postal Code of the barangay
The province or region
Philippines
For provincial, non-HUC addresses, follow this format:
Edifice Number and building name if any
Main road, Street name, Village or subdivision
Barangay name
Town name
Postal Code of the town
Name of the Province or region
Philippines
Here's an example for both cases:
Cities:
US Embassy 1201
Roxas Blvd.
Ermita Manila
1000 Metro
Manila
Philippines
Provincial Address:
Shell Philippines
Taclobo Club
San Pascal
4200
Batangas
Philippines
Shipping Large Items to the Philippines
When you ship items out to the Philippines, you have the option to send it via cargo shipping, air courier, or the Philippine balikbayan box.
But before you import personal belongings, we recommend that you first search for a reliable and trusted professional mover in the Philippines, specifically one that specialises in relocation and international moving.
Choose a moving company that is up to date with current Philippine Customs rules and regulations and that can advise you to consider these government policies when you start packing.
Some basic questions to ask as you shop around should include what is their safety record, what equipment is provided, are there any shipping laws and restrictions applicable to your situation, and if they will handle customs and tax-related paperwork for all items for both departure from your place of origin, to arrival in the Philippines.
If you're shopping around for a company to ship your belongings into the Philippines, fill out your info on our international shipping page and get free quotes from global shipping companies.
Air Freight
Bulk shipping of your items via air freight can be arranged by the moving company you choose to hire. You can even bring your items with you on the flight – provided they comply with airline safety regulations and costs.
This method though is very expensive but your items will arrive quickly.
Container Shipping
Container shipping is when you ship goods on a shipping vessel by using cargo containers.
Container shipping is a good option if you will be shipping a significant quantity of goods or large-sized items.
When choosing container shipping, you have two choices:
LCL = less than container load
FCL = full container load
Let's discuss how what are the pros and cons of both options.
LCL
This is a very popular way to ship items to the Philippines. LCL or "less than container load" is when you buy space inside a container, by the cubic meter. It is a more affordable option since you are only paying for partial space – a small area of the much larger container.
Oftentimes, Pinoys use "Balikbayan boxes" for LCL shipping. Balikbayan Boxes are large reinforced corrugated cardboard boxes that Filipinos living abroad use to send back items to the Philippines.
The largest Balikbayan box measures 71 x 53 x 91 centimetres with the maximum weight of 60 kilos or roughly about 130 lbs. You can pack them with clothing, household items, long-lasting pantry goods, books, toys and more.
You can then contact any of the numerous Philippine-based cargo companies – with branches all over the world – to pick up your box, and they will ship it to the Philippines.
They will request for a packing list as well and you pay them the shipping fee – which also includes shipping Philippine customs and importation taxes and fees – and it will be delivered to your Philippine address in as little as three to eight weeks.
Your box will be shipped with other people's boxes. This is done to cut costs. One Balikbayan box costs roughly US$80 to US$120 to ship out.
Your personal belongings will be shipped with the personal belongings of one or more customers as part of a "group" of packages which will all go into one cargo shipping container van.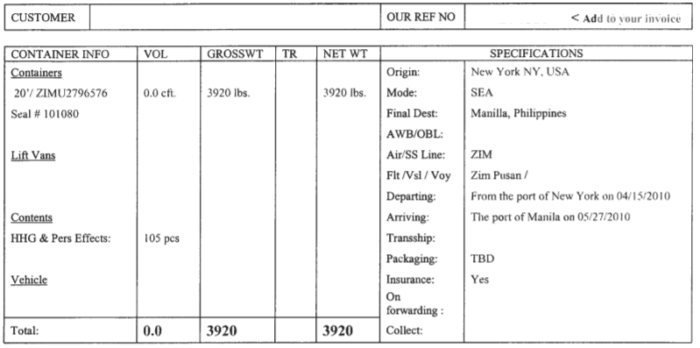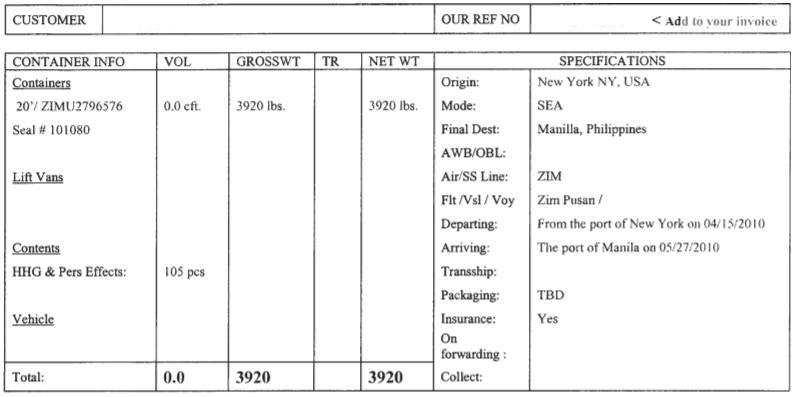 LCL shipping is perfect if you have items too big to send via the regular postal service but are either not big enough or not too large a quantity to justify using an entire container.
The one major problem with LCL shipping is that since you only purchased partial space, you must wait until the entire container is full before it is ready to ship out and leave the port.
There is no way to guess how long this could take. You might find yourself waiting anywhere from a few weeks to months until the container ships out. Then you will have to add even more waiting time for the actual journey and transport of the goods.
FCL
FCL, or full container load, on the other hand, is straightforward. You use one entire shipping container just for you and your items. The price is significantly higher, but you will be able to have more control in terms of how to fill it and when you want it shipped out.
This is also a safer option if you plan to ship a vehicle out, since you will be secure in the knowledge that it is on its own inside a cargo container, and will have less chance of getting damaged.
It is also safe from any illegal cargo that might have been included in the same container if you shipped it via LCL. Again Philippine customs can be very strict and even if someone else owned the illegal item that shared the container with your vehicle and other items, they will impound the whole lot or even destroy it.
Case Study
Container shipping is the optimum and most convenient choice when moving all your belongings to the Philippines. This is what international bank official expat, Robert, and his family used when they moved here.
They had a toddler and another baby on the way and had a complete set of their necessities in America. Upon doing some research, they found out it would be cheaper to ship what they had to the Philippines instead of buying a new set which, due to international shipping, were often available at higher prices.
They found an international shipper in New York that shipped to and from the Philippines. For one entire shipping container, 20 ft. By 8 ft. in size, the cost came out to US$5,050, inclusive of all clearance and customs fees, handling taxes, fuel surcharges, insurance, as well as packing and unpacking services.
Robert and his wife had to identify and list down everything they were sending out. The shipper's employees came and meticulously photographed, packed and catalogued each item, placed them in a van, and picked everything up for them. The shipping company also handled all the shipping paperwork.
The only thing Robert and his wife had to do was create a general list of items shipped. Their Request and Application for Duty-Free Treatment – arranged by their shipper – was granted by the Department of Finance.
Since they were shipping their personal belongings, like furniture, kid's clothes, baby items, toys, bikes, and the family car, they didn't have to pay import taxes. Expats are allowed one family car duty-free into the country.
It took eight weeks to ship their belongings by sea. When everything arrived at the port, a shipper in the Philippines informed them their items were safe and delivered it to their house in Ayala Alabang.
In total, they shipped over 110 boxes and a car from Connecticut, weighing a total of 3,920 pounds, and all items arrived at their new home. Not one thing was missing or broken.
However, if you are concerned about the safety of your belongings, like items getting lost or damaged, most private shippers offer insurance. There are various insurance plans you can avail of – partial or full coverage and so on.
Robert included insurance for his shipment, which was 3% of the declared value of his items.
Freight Forwarders
If you're thinking about container shipping, begin by choosing a freight forwarder. A freight forwarder is a company that serves as an intermediary between you and a shipping company.
A freight forwarder offers a full range of shipping related services:
finding freight shippers
negotiating shipping prices
preparing documents
tracking shipments
storing shipments
helping with inland transportation
A freight forwarder doesn't ship your items. They are considered to be industry brokers who can assist you in navigating the complex and somewhat overwhelming ins and outs of international shipping.
They often have a vast network of shipping industry services as well as extensive knowledge of shipping logistics.
Although there are many freight forwarders that can ship your items to the Philippines, they don't list shipping costs or times on their websites. This is due to the many variables they need to know first. But as a rule of thumb, they calculate packages in one of two ways:
gross, or real, weight of the package
dimensional weight
If you're shipping a pallet of empty drinking bottles, for example, the shipper would charge you by dimensional weight. Otherwise, they'd lose money because the real weight is so light.
If you want to know more about the difference between real weight and dimensional weight and what their cut off is, contact the freight forwarder.
You can also fill out the form here and get five free quotes from international shippers within 24 hours.
Shipping Small Items to the Philippines from Around the World
If you're sending small packages, there are many options to choose from, depending on where the box is coming from.
From the USA
When shipping from the USA to the Philippines, the most convenient and affordable service is the United States Postal Service.
The USPS is efficient and offers the following:
Free packing supplies if your shipment is more than US$44
Home/Office Pick up of your package
Package tracking on their website
Insurance
Here is a list of the optimum shipping methods, based on what you're sending from the USA to the Philippines.
For Letters or Documents
When sending a letter or essential documents from the USA to the Philippines, we recommend using the USPS's Global Express Guaranteed.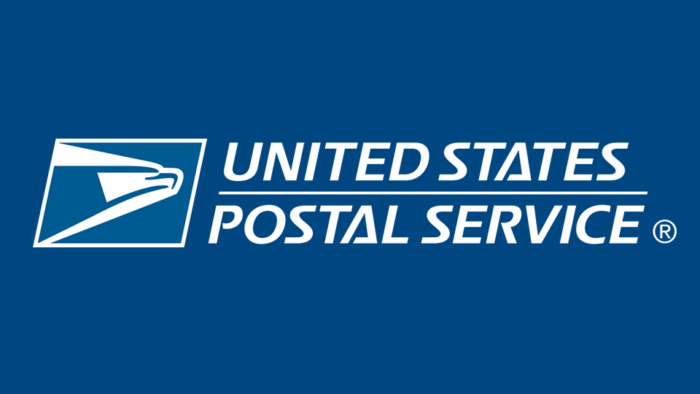 For Smaller and Medium-Sized Packages
When sending packages 42 inches long and 36 inches wide and smaller, use USPS' Priority Mail Express International.
USPS Customs Forms
When you send a package to the Philippines, you must include US customs forms which you can print straight from your computer or phone.
Click here for all of the USPS's international shipping choices.
From the UK
When shipping from the UK to the Philippines, you can use the UK Royal Mail service.
The UK Royal Mail offers:
International shipping prices starting at £6.10
Up to £200 insurance for lost/damaged parcels
The option to increase insurance to £500 for more valuable items.
Below is a list of the best shipping methods, categorized by what you are sending, from the UK to the Philippines.
For Letters or Documents
If you have to rush a vital document to the Philippines from the UK, use the UK Royal Mail's International Tracked shipping service. It will arrive in five to seven business days.
For Small to Medium Sized Parcels
Use the UK Royal Mail's Parcelforce International Shipping service which offers shipping to the Philippines for packages that weigh up to 30 kgs. It will arrive in six to seven working days.
UK Royal Mail Customs Forms
You need to fill out the right customs forms and include them with your international letter or parcel. Download the UK custom forms here.
Check out all of the UK Royal Mail's international shipping choices.
From Australia
If you plan to ship something from Australia, use Australia Post.
Australia Post offers both air and sea for international package deliveries. Depending on which method you pick, your package reaches the Philippines anywhere between two to 30 days.
Australia Post offers:
Package tracking
Shipping prices starting at US$14.50
The option to add extra insurance
Below is a list of shipping methods, depending on what you're sending from Australia to the Philippines.
For Letters and Documents
Use Australia Post's International Courier service if you need your document urgently. It will get to the Philippines in one to two days.
Shipping Small and Medium-Sized Packages
We recommend Australia Post's International Standard service for parcels to the Philippines if you are not rushing.
Australian Post Customs Forms
Download Australia Post's customs forms and include them with your package.
Here are more details regarding Australia Post's shipping choices.
From Singapore
Singapore Post is generous and allows packages weighing up to 30 kgs to the Philippines. It offers:
Letter and Package tracking
Notification of receipt
Insurance of up to US$150
Door-step delivery
On-call collection
Below is a list of shipping methods, depending on what you're sending from Singapore to the Philippines.
For Letters and Documents
Singapore Post's Speedpost service is best for document to arrive in less than five days.
For Small-to-Medium Sized Packages
We recommend Singapore Post's Speedpost Economy or Standard service if you are not in a hurry.
Click here for more details regarding Singapore Post's international shipping choices.
International Shippers
Three of the biggest, most established and popular international shipping companies are DHL, FedEx, and UPS. Their prices for shipping services are higher than government postal services, but they guarantee faster delivery.
DHL
With DHL's Packet Plus International you can send up to a maximum of 6.5 lbs. from anywhere in the world to the Philippines.
DHL also offers Packet International, but there are fewer benefits as compared to their Plus service.
FedEx
FedEx's International Priority service can ship your important letters of packages from over 220 countries and territories worldwide to the Philippines. They guarantee that your items will arrive in three days.
If you need the items overnight, you can use their International Next Flight service.
FedEx has a 150 lb. weight limit and they also guarantee customs-cleared shipping.
UPS
UPS offers WorldWide Express Plus shipping, which can get your package from over 185 countries in the world to the Philippines in as little as three days.
UPS also charges for various add-on services such as customs clearance, Saturday delivery and more. For DHL and FedEx, on the other hand, these services are already included in their prices.
Insuring Your Package
All the services we mentioned above offer shipping insurance for an additional charge.
Here is a quick breakdown of some general insurance costs per service:
USPS
USPS includes US$50 worth of insurance for Priority Mail and US$100 for Priority Mail Express shipments.
Prices start at US$2.10 and go up from there, depending on declared value.
UK's Royal Mail
UK's Royal Mail offers anywhere between £20 and £2,500 worth of insurance based on which service you choose.
Australia Post
Australia Post offers insurance for international shipping starting at AU$5 for items valued at AU$100. You can buy more coverage for an AU$3.50 for each additional AU$100 of value up to AU$5,000.
Singapore Post
Singapore Post offers international shipping insurance starting at SG$2.00 for items worth up to SG$500. For items worth over SG$500, you pay 2% of the item's total declared value.
DHL
DHL offers insurance for your shipment worth 1.5% of the total declared value of your item.
FedEx
You're covered for any shipment under US$100 declared value. For items valued between US$100 and US$300, insurance is US$2.10. Any item valued over US$300 costs US$0.70 per US$100 to insure.
UPS
UPS insures all shipments with a declared value of less than US$100. For items worth more than US$100, the insurance costs are calculated and included in the shipping charges.
Shipping Amazon Packages to the Philippines
Amazon is very popular in the Philippines. They ship most packages to the Philippines, however, there are some items that they don't. If you want to make sure if Amazon will send your chosen item before purchasing it, check what it says under the Buy Now button.
It should look like this: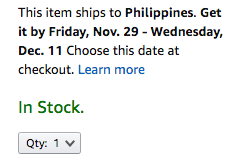 When buying from Amazon, there are various ways your items can get shipped to the Philippines.
You can choose to ship it directly from Amazon, and they will calculate the import tax and include it in your total bill
If Amazon doesn't ship that particular item to the Philippines, you can opt to get it sent to a family member or friend and have them ship it to you.
Pinoys LOVE to shop online, and they also use popular Filipino third party forwarding services to get their items to the Philippines.
Johnny Air Cargo Padala
Johnny Air Cargo Padala is only for items from the USA
First create a free account at the Johnny Air website.
Shop on Amazon and upon checkout, use any of the U.S. addresses of Johnny Air Cargo as the shipping address. You can see the full list of their addresses here.
Send Johnny Air an email confirming your Amazon order details and tracking number at [email protected].
Johnny Air will then ship your package out to the Philippines. They will inform you once they've shipped out and you can easily track your package on their tracking page here.
As soon as your package arrives in the Philippines, Johnny Air Cargo will text or email you that your package is already available for delivery or pickup.
You pay the shipping fee upon pickup or delivery. You can estimate shipping costs using their handy shipping fee calculator.
My Shopping Box
My Shopping Box covers items from the USA and Europe.
Once you sign up, you will be given a personal MSB address.
They will consolidate your packages and deliver them straight to your doorstep.
Delivery usually takes 10-12 days by air, and 45-60 days by sea.
Shipping Pets to the Philippines
Though the Philippines is an island with quarantine rules, it's easy to bring your pet(s) in if they have complete immunizations and you have their medical history from your vet handy.
Here is what you need to do to bring your pets into the Philippines:
Check with travel agencies/airlines about their pet policies.
Your pet must have a 15-digit, non-encrypted microchip.
They need to be four months or older before they enter the Philippines.
Present an updated rabies certificate for your pet.
Dogs must be vaccinated for distemper, infectious hepatitis, leptospirosis, parvovirus and Type 2 adenovirus. Cats, on the other hand, must be protected against herpes, calicivirus, panleukopenia and feline leukemia.
Apply for an import clearance with the Bureau of Animal Industry in Manila. This permit is valid for two months..
Every pet needs a health certificate from your veterinarian, endorsed by the USDA or the CFIA if you are coming from Canada or the United States. Present the document to the Quarantine Officer upon arrival in the Philippines.
Ensure your cage meets International Air Transport Association (IATA) requirements.
For other animals:
Birds are not allowed to enter the Philippines
Other animals need to present a CITES clearance
Calculating Shipping Costs to the Philippines
Take note of the item's weight, size, value, and delivery speed required. These will determine which service is best for you.
The tables below compares different services using the example of shipping a 16-ounce digital camera valued at USD 150.
There is only a small price difference between government and private shippers when it comes to shipping small packages. However, for large or custom shipments, a private shipper is the better alternative.
You will find shipping costs for containers at the end of this section.
Shipping from the USA:
| | | |
| --- | --- | --- |
| Service | ETA | Price USD |
| Priority Mail Express | 3–5 days | US$66.80 |
| Priority Mail | 6–10 days | US$49.30 |
| Medium Flat Rate Box | 6–10 days | US$73.70 |
| First Class | 10–14 days | US$24.50 |
| FedEx International Economy | 8 days | US$137.80 |
| DHL Express Worldwide | 3 days | US$112.79 |
| UPS Worldwide Expedited | 4 days | US$122.00 |
Shipping from Australia
| | | |
| --- | --- | --- |
| Service | ETA | Price AUD |
| Courier | 2 days | AU$92.50 |
| Express | 3 days | AU$37.50 |
| Standard | 16 days | AU$22.50 |
| Economy Air | 18 days | AU$17.50 |
| FedEx International Economy | 6 days | AU$107.21 |
| DHL Express Worldwide | 4 days | AU$300.00 |
| UPS Worldwide Expedited | 5 days | AU$92.71 |
Shipping from the UK
| | | |
| --- | --- | --- |
| Service | ETA | Price GBP |
| Global Express | 2 days guaranteed | £63.70 |
| Global Priority | 3 days | £30.29 |
| Global Value | 5 – 7 days | £34.55 |
| FedEx International Economy | 6 days | £83.07 |
| DHL Express Worldwide | 2 days | £74.95 |
| UPS Worldwide Expedited | 7 days | £50.00 |
Shipping from Singapore
| | | |
| --- | --- | --- |
| Service | ETA | Price SGD |
| Standard (surface) | 3–4 weeks | SG$5.00 |
| Standard (air) | 4–6 days | SG$11.70 |
| Speedpost Priority | 2–7 days | SG$59.00 |
| Speedpost Express | 1–2 | SG$82.00 |
| FedEx International Economy | 2 days | SG$64.62 |
| DHL Express Worldwide | 1 day | SG$143.10 |
| UPS Worldwide Expedited | 4 days | SG$49.90 |
Prices for container shipping depends on what kind of container you get.
For LCL shipping, most companies have a minimum shipment volume as low as 35.3 ft³ (1 m³). It is cost-effective for small moves, but is cheaper to pay for a full container in the long run.
For FCL shipping, you get the whole container to yourself. It might seem more expensive, but in reality, the cost per unit per freight is higher in LCL than FCL shipping.
Import charges still have to be paid no matter the shipment size. This makes FCL a cheaper alternative to LCL since import fees are fixed for FCL and is not dependent on volume.
Prices vary by the shipper and where your items are coming from. Most shippers in the USA will add on a US$45 handling fee and a US$175 documentation fee.
You also have the option to have the shipping companies facilitate the handling and payment of customs and tax clearances when your items arrive in the Philippines or to do it yourself.
Under Philippine law, foreigners and expats are entitled to full exemption of tax and duties for personal items provided they have a permanent resident, work, investor, retirees and certain non-immigrant visas.
If you don't qualify for the exemption mentioned above, you are subject to a 30% duty based on your item's declared value plus 12% tax.
Customs Tax in the Philippines
Different types of goods may be subject to customs tax, including personal items you bring with you when you move to the Philippines, as well as items you order online or receive as gifts from abroad.
The amount of customs tax you'll need to pay depends on factors like the type of goods, their value, and the import regulations of the Philippines. The tax is usually calculated as a percentage of the declared value of the goods. For common consumer goods, the average customs tax rate might be around 7% to 20%, although it can be higher or lower based on the specific item.
Expats and travelers are often allowed to bring in personal belongings and used items duty-free up to a certain value. Returning residents, including expats who are moving back to the Philippines, are allowed typically around US$10,000. This value can vary, but it's usually intended for items that are not intended for resale. Common personal items like clothing, personal electronics, and household goods may fall under this category.
For items that are not considered personal belongings or used items, the Philippines imposes various tax rates based on the Harmonized System (HS) classification of the goods. Tax rates can range from a few percent to higher percentages of the declared value.
If you receive gifts or packages from abroad, they may also be subject to customs duties. The value of the gift and the type of goods will determine the applicable tax.
Luxury items such as high-end electronics, vehicles, and other luxury goods may have higher tax rates applied to them. These rates can range from 10% to 50% or even higher, depending on the specific item and its classification in the Harmonized System (HS) codes used for customs purposes.
Additionally, some items may be completely exempt from customs duties regardless of their value. These exemptions can include personal effects, professional instruments, tools of trade, and similar items.
How to Avoid Philippines Custom Tax
When you travel to the Philippines with a Filipino citizen family member, you can opt to bring household and personal items with you while travelling on the plane. You will need to fill out the Personal and Household Effect Declaration form.
This will ensure that your items won't be charged any import taxes provided they are really personal items and not anything to be sold for commercial purposes. However, take note – you will still need to pay the corresponding airline excess weight fees.
But if you are not travelling with a Filipino citizen family member, there is still a chance that you can import personal effects and household goods for free without paying any duties and taxes. The Philippine government grants this privilege to the following:
Expatriates under Pre-Arranged Employment Visa.
Special Resident Investor Visa – Foreign personnel of Regional or Area Headquarters or Multinational companies.
Expatriates who have chosen to retire here and have a special resident retiree visa.
To secure this tax-free privilege for your personal stuff, you will need to submit a Request and Application for Duty-Free Treatment letter. There is no specific form for this, just a letter that needs to state the following:
Your complete personal details
Your sending and receiving addresses
Your visa and immigration status
All Philippine employment details
A detailed list of the items in the package
How much the items are worth
Request for tax and duty exemption
Attached to the letter, you must include
A copy of your original passport
A copy of your original Certificate of Employment stating position and period of employment
A copy of your Employment contract
A copy of your Visa Application – with a stamp saying "RECEIVED" by the Philippine Bureau of Immigration.
Remember to bring all originals because you might be required to present them when it is time for you to get your items from the shipper – if you opted to pick it up yourself at the port.
For this tax exemption request for your personal items, You can do this yourself, or if you contact an international shipper, they can also do it for you.
If you choose to do it yourself, address the letter to the:
Philippine Department of Finance Mabuhay Lane Office Podium, DOF Bldg., BSP Complex, Roxas Blvd., Manila, 1004, Philippines Telephone No. : (632) 8526-8458 Email:
[email protected]
Website: http://www.dof.gov.ph
You have to constantly follow up so you can get a response, which is a form/letter from the Department of Finance stating that your items are tax-free. You can then present this to the customs officials at the port so they can release your packages.
Take note, there can sometimes be a lot of red tape when it comes to dealing with Philippine customs. Forms may differ depending on which shipper you use. Some include their logos on the bottom for easier tracking. The Philippine government sometimes changes forms as well without updating the site – so we advise you to fill out one form, but then to also print multiple copies in letter form stating all the necessary details – so that you can just hand it to the government agency concerned if the forms are no longer updated.
In the spirit of being completely transparent, the Philippines can be corrupt, especially when it comes to the Customs Department.
We advise that it would be more prudent and less of a headache to hire one of the bigger, more reputable freight forwarding companies and have them handle everything – including dealing with all the paperwork, permits, clearance documents and customs tax payments, (if any) as well as delivery to your new home.
Dealing with Philippine Customs
When your items or packages finally make it to Philippine soil, they have to go through the Philippine Bureau of Customs. They may add taxes or other duty rates to your package.
Duty Rates
As a rule of thumb, the Philippines uses CIF (cost, insurance, freight) to calculate Duty rates.
For example:
Item Value: US$100
Shipping: US$20
Insurance: US$30
Total CIF: US$150
The total CIF value (US$150) determines the duty rates which ranges from 0 to 65%, with an average of 10.5%.
Some items are exempt from duty charges. Laptops and other similar electronic devices, as well as items with a value below US$50 might not incur duty charges.
Philippine Customs offers this duty rate and tariff finder to help you determine the taxes for items. You can also use this Philippines Customs tax calculator to help estimate duty costs.
When dealing with some Philippine customs officers, be aware of corruption in the form of arbitrary pricing. It's common to pay different duty rates when shipping the same item just because the officer on duty felt like charging you more.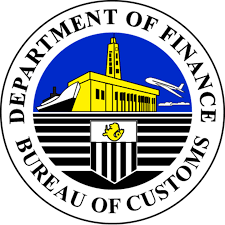 With arbitrary pricing, despite the declared value of your items, the officer might suddenly value the item at a higher rate.
For example, the baby pram you're shipping to the Philippines only costs US$50, but Philippine customs may value it at US$300 or even higher, forcing you to pay more taxes.
You can't ship cash here. You need to transfer it instead.
There are numerous horror stories when dealing with Philippine customs. People have reported items going missing or getting impounded and delayed in customs for weeks.
You'll also find stories of customs holding packages for ransom or changing the item category as a means to collect more duty.
I experienced this over a package containing corrective cloth eye patches for my daughter (that had cartoon unicorns all over it), which the customs officer categorized as surgical instruments.
People report having to pay bribes amounting to more than half of the duty rate under the table, without invoices or paperwork, to get their items.
These events vary and can depend on your location in the Philippines. This is why it is crucial to save all shipping documents and receipts to verify all information.
However, some people have claimed success by bringing in receipts and documents that show the item's actual value. There is also a Philippine legislation waiving all taxes on packages worth US$200 and below.
There are also a few other rules you can follow to decrease or even avoid entirely custom taxes. We can show you how in an exclusive guide for all Expatden supporters.
VAT
VAT or Value Added Tax, is a sales tax which the government adds to items coming into the Philippines.
The current VAT rate is 12%, calculated over the CIF value plus any other duties added.
There is also an additional excise tax on certain items including Alcohol, Tobacco, Mineral and Petroleum products, Jewellery, Perfumes and luxury cars and yachts.
Restricted Items
International shipping companies have a list of restricted items that are not allowed into the Philippines.
We advise that you check with your shipper, but also do your research and cross-reference their restrictions with those listed here and at the Philippine Customs website.
General Restrictions
Onions, potatoes, garlic and cabbages
Toy guns
Dynamite, gunpowder, ammunition, explosives, firearms, and weapons of war
Shisha, hookah (water pipes)
Obscene and pornographic objects and materials
Narcotics / Drugs and all related paraphernalia
Fake currency, bonds, coins
Counterfeit trademark goods
Roulette wheels and other gambling machines and paraphernalia
Any item designed or intended for producing unlawful abortion
Shipping Times
If you are using regular postal services, expect to get your items between two days to eight weeks.
Rush or priority services guarantee that your items would take anywhere between 2 to 16 days to reach the Philippines.
If you're sending your items in a container via sea freight, six to 12 weeks is the standard turnaround time, taking into consideration any waiting periods if you chose LCL shipping.
When your items arrive, you may have to wait for Customs inspections. Usually, clearance is reasonably quick, around three days on average.
It is not advisable to ship items nearer big holidays like Easter or Christmas since government offices may be closed, causing you to wait a little more.
Here is a list of Philippine National Holidays for your reference.
Avoiding Common Shipping Mistakes
Some common shipping mistakes can prevent your belongings from arriving safely and on time. These include:
Shipping prohibited items
Incorrect packing
Failing to account for tax duties and VAT
Setting inaccurate shipping weights
Picking the wrong shipping service
Misunderstanding customs procedures
Missing or incomplete paperwork
Incorrect forms and addresses
The fewer mistakes, the faster your letter or package will get to the Philippines.
Now, on to You
Deciding to relocate to another country is a momentous event for any individual and family. It is exciting yet potentially a very stressful time.
Despite all the preparations you make, anything can happen, and this is especially true when it comes to international shipping.
But by following this guide, you should be able to lessen risks and cut down on unnecessary spending, to help make your move as smooth and stress-free as possible.
The Philippines is a beautiful country to start your new life in. With 7107 islands, there is something for everyone. Good luck on your move!
If you plan to ship from the Philippines instead, please read this article here.