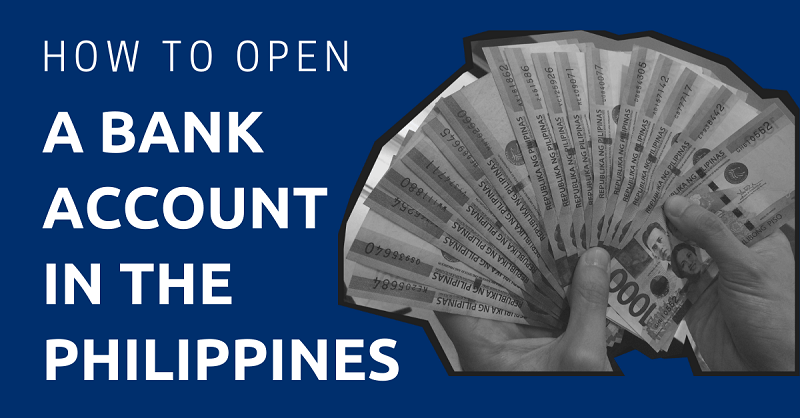 The Philippines is consistently listed as one of the most popular countries for expats to settle down in. But moving to a new country can be a stressful time especially when it comes to transferring your finances from your home country to the Philippines.
The process of opening a Philippine bank account may be very different from what you may be used to back home, and so this article tackles how you can make the transition easier.
This article will take approximately 19 minutes to read. Don't have the time right now? No worries. You can email the ad-free version of the article to yourself and read it later!
Banks in the Philippines
Especially for expats, it is more preferable to sign up with the larger commercial banks in the Philippines instead of the smaller regional banks. The larger banks can be found in more areas, are more stable, and can offer more services and opening hours.
Most expats in the Philippines choose large, national banking institutions such as Philippine National Bank, BPI, or Metrobank or international banks such as Citibank, HSBC, or Bank of America.
Of these, Citibank stands out from the rest because it allows for free withdrawals from any ATM locally and around the world. Most banks charge a processing fee anywhere from ₱30 (around $0.60) to ₱200 (around $4) when you withdraw using a different bank's ATM or debit card. Also, you can transfer funds easily and for free between multiple Citibank accounts in different countries.
Philippine National Bank (more commonly known as PNB)
PNB, or Philippine National Bank, is one of the oldest and most respected banks in the Philippines. PNB has a strong international presence, with branches, remittance centers, and representative offices in key global locations. This presence facilitates international transactions and provides support to expats needing banking services while traveling or residing in other countries.
Bank Of The Philippine Islands (more commonly known as BPI)
BPI offers a comprehensive range of financial products and services, making it an excellent choice for expatriates seeking reliable banking services in the country. BPI has a robust online and mobile banking platform, providing convenient access to your accounts, transactions, and various banking services. You can perform tasks such as fund transfers, bill payments, and account management from the comfort of your home or on the go.
Metropolitan Bank & TCO (more commonly known as Metrobank)
Metrobank's extensive branch and ATM network across the Philippines make it easily accessible for expatriates living in different areas of the country. The bank provides investment services and wealth management solutions to help you grow and preserve your wealth. Through Metrobank's investment platforms, you can access a range of investment instruments and products, including mutual funds, stocks, bonds, and unit investment trust funds (UITFs).
Citibank
Citibank is a globally recognized bank with a vast network of branches and ATMs across multiple countries, including the Philippines. This global presence allows you to have access to Citibank's services and benefits not only in the Philippines but also in your home country and other international locations, providing seamless banking experiences wherever you go. Citibank offers dedicated banking solutions specifically tailored for expats. These solutions often include specialized banking packages, preferential rates, and personalized support to address the unique financial needs and challenges that you may encounter while living and working in a foreign country.
Citibank's customer service teams are often equipped with multilingual capabilities, allowing you to communicate and receive support in your preferred language. This language support can enhance the customer experience and facilitate effective communication and understanding.
Hong Kong & Shanghai Banking Corp. (HSBC)
HSBC offers Premier Banking services for high net worth individuals, including expats. Premier Banking provides a personalized and dedicated banking experience, offering a range of exclusive benefits such as preferential rates, tailored financial solutions, and access to a dedicated relationship manager who can assist with financial planning and wealth management. HSBC's Global View and Global Transfers feature allows you to link and view your HSBC accounts from different countries through a single platform. This feature simplifies fund transfers between linked accounts, making it convenient for you to manage your finances and transfer funds internationally.
Land Bank Of The Philippines
Land Bank of the Philippines, often referred to as Landbank, is a government-owned financial institution that primarily focuses on agricultural and development financing. In addition to supporting initiatives aimed at poverty alleviation, rural development, and sustainable agriculture, the bank also provides specialized services such as agricultural loans, microfinance programs, and financing for small and medium enterprises (SMEs)
Development Bank of The Philippines (more commonly known as DBP)
DBP, or Development Bank of the Philippines, is a government-owned bank in the Philippines that primarily focuses on financing development projects and supporting key sectors of the economy. While it has a specific developmental mandate, DBP also provides a range of financial services that you can avail in the Philippines. For instance, if you're an expat looking to start or expand a business in the Philippines, DBP can offer tailored financial solutions. It provides loans, credit facilities, and financial advisory services to help these businesses grow and thrive.
China Banking Corp
China Banking Corporation (China Bank) has a rich history dating back to 1920. While its name includes "China," it is a wholly Filipino-owned bank and is not affiliated with any Chinese financial institutions. China Bank caters to corporate clients as well, offering services such as treasury and cash management, trade finance, corporate loans, and investment banking solutions. This makes China Bank a suitable choice if you have corporate banking needs as an expatriate.
Rizal Commercial Banking Corp (more commonly known as RCBC)
RCBC, or Rizal Commercial Banking Corporation, is one of the leading commercial banks in the Philippines. RCBC provides a range of loan products, including personal loans, housing loans, auto loans, and business loans. Expats can take advantage of these credit facilities to meet their financing needs, with competitive interest rates and flexible repayment terms.
Security Bank Corp
Security Bank provides user-friendly online and mobile banking platforms, giving you easy access to your accounts, transactions, and a range of banking services from anywhere at any time. You can perform tasks such as fund transfers, bill payments, and account management conveniently and securely.
Union Bank of the Philippines
Union Bank of the Philippines, commonly known as UnionBank, has a GlobalLinker platform that is designed to support small and medium-sized enterprises (SMEs). If you are looking to start or expand a business in the Philippines, GlobalLinker provides valuable resources, networking opportunities, and business support services to help you navigate the local business landscape. It serves as a digital ecosystem where SMEs can connect, collaborate, and access various business tools and services.
East West Banking Corp.
EastWest Bank places a strong emphasis on delivering excellent customer service. Their dedicated customer support team assists local and foreign customers, addressing their inquiries, providing guidance on banking processes, and ensuring a positive banking experience.
Asia United Banking Corp.
Asia United Bank (AUB) is known for its personalized customer service and relationship management. The bank aims to understand the unique requirements of expats and provide tailored solutions to meet their financial needs. A dedicated relationship manager can assist you in navigating banking processes, addressing inquiries, and providing guidance on banking services.
United Coconut Planters Bank (more commonly known as UCPB)
With its extensive branch network and digital banking capabilities, UCPB provides convenient and reliable banking services to help you manage your finances effectively. You can open foreign currency accounts, allowing you to hold funds in different currencies and conveniently manage your finances while dealing with international transactions. UCPB also provides foreign currency time deposits, giving you the opportunity to earn interest on your foreign currency holdings.
Banco de Oro Unibank, Inc. (simply known as BDO)
BDO Unibank, also known as Banco de Oro, is one of the largest and most prominent banks in the Philippines. BDO provides international banking services, including foreign currency exchange, remittance services, and international wire transfers. This makes it convenient for you to handle cross-border transactions, remit money to your home country, or receive funds from abroad.
If convenience is a strong factor for your choice, two of the abovementioned banks are usually found in the biggest mall chains in the country as follows:
BDO Unibank Inc. (BDO) is found in most SM mall branches
Bank Of The Philippine Islands (BPI) is found in most Ayala mall branches
Branches of these two banks are in very close proximity to other stores and stay open later than other banks' usual office hours.
International Banks
International bank is another option for expats in the Philippines and there are several operating in the Philippines. Here are some prominent ones:
Citibank Philippines
HSBC Philippines
Standard Chartered Bank Philippines
Bank of America Philippines
JP Morgan Chase Bank Philippines
Deutsche Bank Philippines
ING Bank Philippines
United Overseas Bank Philippines
Mizuho Bank Philippines
Sumitomo Mitsui Banking Corporation Philippines
These banks have a strong presence in the Philippines and offer a wide range of banking services to both individuals and businesses.
It's possible for expats to open an offshore account from international banks in the Philippines. Before they arrive in the country, they have already taken care of their banking needs.
If this is the route you choose to take, you can also enjoy several unique advantages that international banks brings, aside from convenience.
For starters, international banks can save you money. You can receive funds such as social security, pensions, and the like without any costly transfer fees. If you frequently travel to other countries besides your home country and the Philippines, an international bank is a strong consideration.
Expats may also run into trouble taking out loans or availing of credit because of the strict regulations on bank lending in the Philippines. If you are seeking to take out loans you would probably prefer to keep an international account linked to your home country if the lending practices there have lighter restrictions.
Larger deposits can also be protected in international banks compared to those in the Philippines. The maximum amount that Philippine banks insure is around ₱500,000 (a little shy of $10,000). This is far less than what banks in an expat's home country will likely be able to insure. For example, the standard insurance amount of banks in the USA is $250,000 per depositor per insured bank.
However, you need to know that international banks in the Philippines also has its cons.
These banks are usually only found in the country's biggest cities, and so if your idea of the ideal expat life is a peaceful and quiet existence in any of the country's beautiful provinces, you are out of luck. The major Philippine banks, of course, have thousands of branches spread across the archipelago.
As you may expect, the monthly balance to keep your account running in an international bank, as well as the minimum deposit to even start it, would cost you more than it would if you open an account locally.
Requirements
While every bank's requirements are different, what you would generally need to open an account are:
Two valid identification cards – These should have your photo and clearly state your personal information. This could be your passport, driver's license, and the like as long as it is a legally issued identification card. Some banks only require one ID, but many also opt for two identification cards so it is better to be prepared with more than one at the ready.
The abovementioned ACR I-Card – If you have any other immigration documents, such as an ICR (Immigrant Certification of Registration) card, you can also present those. You may need to speak to the bank manager personally to have your account approved.
Proof of your address in the Philippines, such as a rental or lease contract or a utility bill.
Two 1×1 ID pictures – Some banks would take your picture on-site using a webcam, so be ready to have that done.
A bank reference from your country of origin – If you plan ahead and are able to submit a written certification from the said bank before travelling to the Philippines, it would greatly help. Otherwise, the Philippine bank may directly contact your reference bank. To do so, the Philippine bank will need your complete name, name of bank, branch where your account was opened, and bank account number. You may have to wait a while until this process is finished before you can be approved to have an account. How long it will take will depend on the responsiveness of the reference bank, the complexity of the request, and any internal procedures and communication channels between the banks. Generally, this process can take several business days to a couple of weeks, as it involves coordination between different financial institutions in different countries.
A minimum initial deposit that ranges from ₱500 (around $10) to ₱5,000 (around $100) depending on the type of bank account and bank.
Can You Open a Bank Account With a Tourist Visa?
While anyone can open a bank account in the Philippines, the type of accounts that expats and foreigners can open would depend on their visa status.
If you have been staying here in the Philippines for less than six months (180 days), then you are categorized as a non-resident alien. While this status can allow you to open a bank account, it is only limited to a foreign currency deposit account (a dollar savings account being the most common example).
A dollar savings account is a type of bank account denominated in US dollars (USD). It allows expats to deposit, hold, and transact in US dollars within the Philippine banking system. These accounts are typically offered by major banks and provide a secure way to save and manage funds in USD. It allows you to conveniently receive and send funds in US dollars, make international transactions, and earn interest on your dollar deposits. The interest rates offered on these accounts may vary depending on the bank and prevailing market conditions.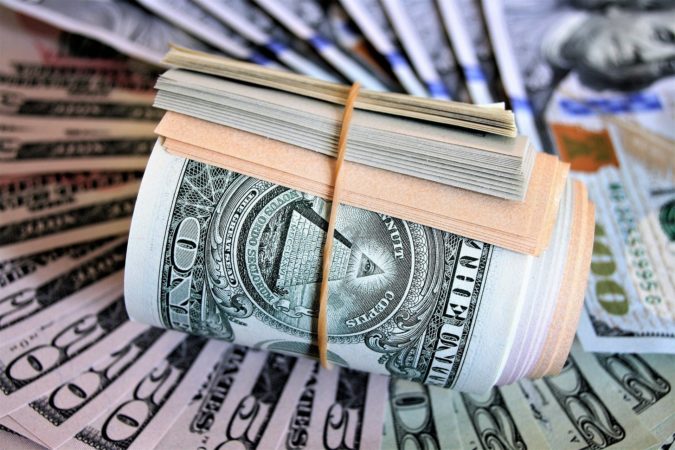 The same applies to visitors holding a Philippines 9A visa who are permitted to stay in the Philippines for a maximum of 59 days per stay. Even if you have a multiple-entry visa (usually valid for up to 6 months or 1 year), you will need to leave and then come back to the Philippines after your 59-day stay is over. Tourist visa holders can open foreign currency deposit accounts and that's about it.
However, if you intend to stay for more than 59 days, you can apply for an extension of stay at the Bureau of Immigration (if you are in Manila) or the Immigration office nearest to where you are staying. Doing so will make you eligible to apply for an Alien Certificate of Registration Identity Card (ACR I-Card). This is an important document that will allow you to apply for the usual account types that are available to locals.
How to Open a Bank Account in the Philippines
Opening a bank account in the Philippines can be done by visiting the nearest bank or from the comfort of home.
In-Person
To open a bank account, you need to show up in person, show your personal identification, and sign a few forms. See the Requirements section above to see the list of requirements that most bank will ask of you.
Opening a bank account will take somewhere from a few days to a week. It depends on how fast the bank reference from your country of origin will respond to requests.
After you have been approved to have the account, you will receive a passbook for passbook accounts and an ATM card for ATM accounts. You may request for an ATM for a passbook account and vice versa for an additional fee. Ordinary ATMs will cost cheaper than an ATM debit card with an EMV chip.
Online
Once you have chosen a bank, visit their official website and look for the section or page related to opening a bank account online. Many banks also provide detailed information and step-by-step instructions on their websites, which may include the following steps:
Familiarize yourself with the requirements for opening a bank account online. These may include valid identification documents, proof of address, and other relevant information. Ensure that you meet the specified criteria before proceeding.
Fill out the online application form provided by the bank. You will be asked to provide personal information, such as your full name, contact details, date of birth, and other information.
As part of the online application process, you may need to upload scanned copies or clear photos of your passport, proof of billing address, and any other documents specified by the bank. Follow the instructions provided to submit the necessary documents securely.
After submitting your online application and documents, the bank will typically review and verify the information provided. The timeframe for verification may vary from 3-7 business days depending on the bank. You may receive updates via email or SMS regarding the status of your application.
Once your online bank account is approved, you will typically be provided with login credentials or a temporary password to access your online banking account. Follow the instructions provided by the bank to create a secure password and set up your online banking profile.
After setting up your account, you will receive instructions on how to fund your account. This may involve transferring funds from another bank account, making a cash deposit, or using online payment methods.
Once you have successfully set up your online bank account, take the time to explore the available services. This may include managing your account, checking balances, transferring funds, paying bills, and accessing digital banking features such as mobile banking apps.
Mobile Banking
Most of these major banks also feature online banking. When you are done with opening your bank account, you will be asked to access their webpage and/or download the app onto your phone, so that you can register for an online account. You need to create a username and password, and the bank teller will sync these user credentials to your account in the bank.
Once you have successfully registered online, you can then do bank transactions and pay bills anytime and anywhere you want.
With the widespread use of smartphones and increasing internet connectivity, mobile banking has gained significant traction among Filipinos. The convenience and accessibility offered by mobile banking services have made them a preferred choice for many individuals and businesses.
Mobile banking in the Philippines has also been boosted by the presence of financial technology (fintech) companies offering digital banking services such as GCash, Maya, Coins, and many others.. These companies provide mobile-first banking platforms and innovative features, catering to the evolving needs of consumers who prefer digital solutions.
However, it is worth noting that the popularity of mobile banking, such as paying through QR code scanning is limited to upscale and mid-level shops such as those in malls. One of the sectors that are yet to fully adopt mobile payments are the ordinary PUV and the wet markets.
Best Bank to Open a Savings Account
One of the most fuss-free banks for an expat who need to open a Peso savings account in the country is Bank Of The Philippine Islands. BPI is one of the oldest and most respected banks in the Philippines.
It offers a range of savings account options, including the BPI Easy Saver Account, which requires a minimal initial deposit. BPI also provides foreign currency savings accounts, making it suitable for expats who deal with multiple currencies.
Setting up a direct deposit with BPI incurs a fee of $6.50, but there is no charge for incoming remittances. Unlike many other banks, you have the flexibility to access your account from any branch.
Now on to You
Expats could very well open a bank account in the Philippines. Options may be limited if you are here for a very short time, but once you apply for your Alien Certificate of Registration Identity Card (or ACR I-Card) then you can open any type of bank account. What that would be would depend on your goals and preferences, but make sure you choose one of the major banks in the country or (if you live in one of the big cities) work with the international banks.
For maximum convenience, make sure you open an online account as well so that you can also transact conveniently.