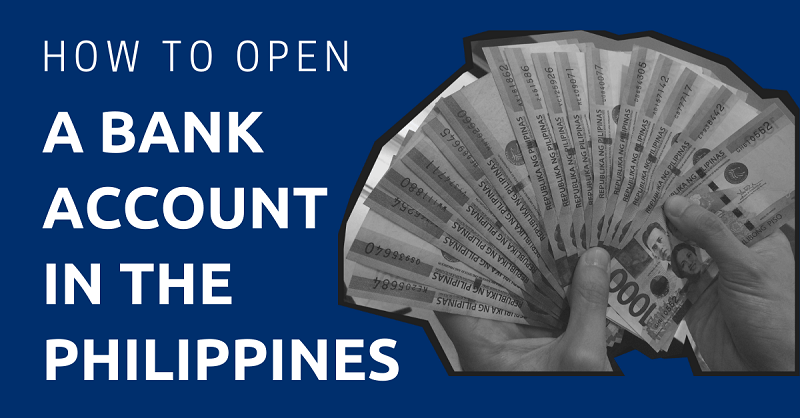 The Philippines is consistently listed as one of the most popular countries for expats to settle down in. But moving to a new country can be a stressful time especially when it comes to transferring your finances from your home country to the Philippines.
The process of opening a Philippine bank account may be very different from what you may be used to back home, and so this article tackles how you can make the transition easier.
This article will take approximately 9 minutes to read. Don't have the time right now? No worries. You can email the ad-free version of the article to yourself and read it later!
Different Banks in the Philippines
Especially for expats, it is more preferable to sign up with the larger commercial banks in the Philippines instead of the smaller regional banks. The larger banks can be found in more areas, are more stable, and can offer more services and opening hours.
The top 15 largest banks in the Philippines, ranked according to total assets are:
Banco de Oro Unibank, Inc. (simply known as BDO)
Metropolitan Bank & TCO (more commonly known as Metrobank)
Bank Of The Philippine Islands (more commonly known as BPI)
Development Bank of The Philippines (more commonly known as DBP)
Philippine National Bank (more commonly known as PNB)
Rizal Commercial Banking Corp (more commonly known as RCBC)
Citibank, N.A.
United Coconut Planters Bank (more commonly known as UCPB)
If convenience is a strong factor for your choice, two of the abovementioned banks are usually found in the biggest mall chains in the country as follows:
BDO Unibank Inc. (BDO) is found in most SM mall branches
Bank Of The Philippine Islands (BPI) is found in most Ayala mall branches
Branches of these two banks are in very close proximity to other stores and stay open later than other banks' usual office hours.
Most expats in the Philippines choose large, national banking institutions such as Philippine National Bank, BPI, or Metrobank or international banks such as Citibank, HSBC, or Bank of America.
Of these, Citibank stands out from the rest because it allows for free withdrawals from any ATM locally and around the world. Most banks charge a processing fee anywhere from ₱30 (around $0.60) to ₱200 (around $4) when you withdraw using a different bank's ATM or debit card. Also, you can transfer funds easily and for free between multiple Citibank accounts in different countries.
Can You Open a Bank Account With a Tourist Visa?
While anyone can open a bank account in the Philippines, the type of accounts that expats and foreigners can open would depend on their visa status.
If you have been staying here in the Philippines for less than six months (180 days), then you are categorized as a non-resident alien. While this status can allow you to open a bank account, it is only limited to a foreign currency deposit account (a dollar savings account being the most common example).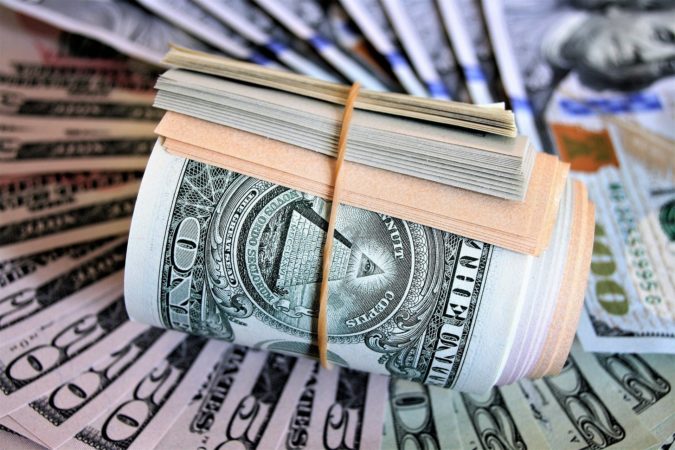 The same applies to visitors holding a Philippines 9A visa who are permitted to stay in the Philippines for a maximum of 59 days per stay. Even if you have a multiple-entry visa (usually valid for up to 6 months or 1 year), you will need to leave and then come back to the Philippines after your 59-day stay is over. Tourist visa holders can open foreign currency deposit accounts and that's about it.
However, if you intend to stay for more than 59 days, you can apply for an extension of stay at the Bureau of Immigration (if you are in Manila) or the Immigration office nearest to where you are staying. Doing so will make you eligible to apply for an Alien Certificate of Registration Identity Card (ACR I-Card). This is an important document that will allow you to apply for the usual account types that are available to locals.
Opening Procedures
To open a bank account, you need to show up in person, show your personal identification, and sign a few forms. While every bank's requirements are different, what you would generally need to open an account are:
Two valid identification cards – These should have your photo and clearly state your personal information. This could be your passport, driver's license, and the like as long as it is a legally issued identification card. Some banks only require one ID, but many also opt for two identification cards so it is better to be prepared with more than one at the ready.
The abovementioned ACR I-Card – If you have any other immigration documents, such as an ICR (Immigrant Certification of Registration) card, you can also present those. You may need to speak to the bank manager personally to have your account approved.
Proof of your address in the Philippines, such as a rental or lease contract or a utility bill.
Two 1×1 ID pictures – Some banks would take your picture on-site using a webcam, so be ready to have that done.
A bank reference from your country of origin – If you plan ahead and are able to submit a written certification from the said bank before travelling to the Philippines, it would greatly help. Otherwise, the Philippine bank may directly contact your reference bank. You may have to wait a while until this process is finished before you can be approved to have an account.
A minimum initial deposit that ranges from ₱500 (around $10) to ₱5,000 (around $100) depending on the type of bank account and bank.
Online and Mobile Banking
Most of these major banks also feature online banking. When you are done with opening your bank account, you will be asked to access their webpage and/or download the app onto your phone, so that you can register for an online account. You need to create a username and password, and the bank teller will sync these user credentials to your account in the bank.
Once you have successfully registered online, you can then do bank transactions and pay bills anytime and anywhere you want.
International Banks
International bank is another option for expats in the Philippines. There are 29 international banks in the Philippines.
It's possible for expats to open an offshore account from international banks in the Philippines. Before they arrive in the country, they have already taken care of their banking needs.
If this is the route you choose to take, you can also enjoy several unique advantages that international banks brings, aside from convenience.
For starters, international banks can save you money. You can receive funds such as social security, pensions, and the like without any costly transfer fees. If you frequently travel to other countries besides your home country and the Philippines, an international bank is a strong consideration.
Expats may also run into trouble taking out loans or availing of credit because of the strict regulations on bank lending in the Philippines. If you are seeking to take out loans you would probably prefer to keep an international account linked to your home country if the lending practices there have lighter restrictions.
Larger deposits can also be protected in international banks compared to those in the Philippines. The maximum amount that Philippine banks insure is around ₱500,000 (a little shy of $10,000). This is far less than what banks in an expat's home country will likely be able to insure. For example, the standard insurance amount of banks in the USA is $250,000 per depositor per insured bank.
However, you need to know that international banks in the Philippines also has its cons.
These banks are usually only found in the country's biggest cities, and so if your idea of the ideal expat life is a peaceful and quiet existence in any of the country's beautiful provinces, you are out of luck. The major Philippine banks, of course, have thousands of branches spread across the archipelago.
As you may expect, the monthly balance to keep your account running in an international bank, as well as the minimum deposit to even start it, would cost you more than it would if you open an account locally.
Now on to You
Expats could very well open a bank account in the Philippines. Options may be limited if you are here for a very short time, but once you apply for your Alien Certificate of Registration Identity Card (or ACR I-Card) then you can open any type of bank account. What that would be would depend on your goals and preferences, but make sure you choose one of the major banks in the country or (if you live in one of the big cities) work with the international banks.
For maximum convenience, make sure you open an online account as well so that you can also transact conveniently.