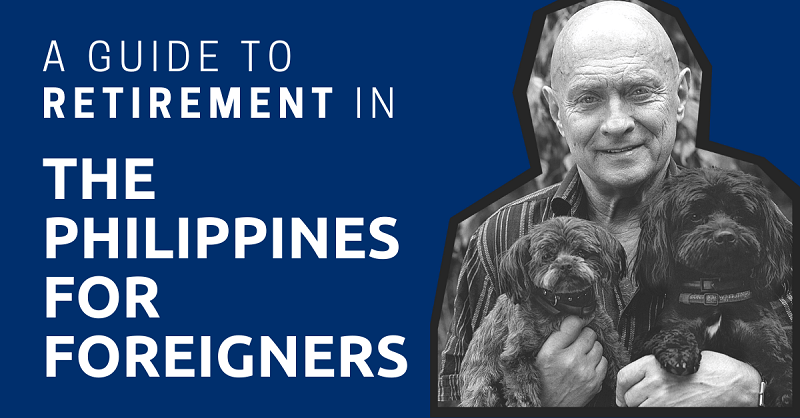 If you're set to build a future home in the Philippines, get to know the country more by monitoring the news, coordinating with people on the ground, and reviewing information on official Philippine websites for accommodating foreign retirees.
Through this article, we'll give you a glimpse of two foreign retirees' journey in moving to the Philippines and share some tips and tricks to kickstart a satisfying and hassle-free living in the country.
We'll walk you through accomplishing the necessary paperwork, booking flights, moving your possessions, and acquiring basic needs like home, health care, and education, among many others. To gear up for PI life, this piece will also discuss ways to adapt to the country's socio-economic conditions.
This article will take approximately 19 minutes to read. Don't have the time right now? No worries. You can email the ad-free version of the article to yourself and read it later!
Doing Your Research
We listened to some exchanges between expats in the Philippines, and the most common reasons they've shared for moving into the country include:
Enjoying a more comfortable lifestyle at an attractive location
Moving away from the hustle and bustle of Western countries
Enjoying a lower cost of living, among many others
Before your big move to the Philippines, you should be aware of some visa options available for foreign nationals: the Special Resident Retiree's Visa (SRRV), the permanent resident visa, and the tourist or temporary visa.
The Special Resident Retiree's Visa
The SRRV is primarily intended for foreign nationals who want to live, retire, and invest in the Philippines. It is a special non-immigrant visa issued by the Bureau of Immigration (BI) and offered by the Philippine Retirement Authority (PRA) that comes with an extensive list of privileges.
Depending on the background and needs, foreign retiree applicants fall on either one of the five SRRV classifications: Smile, Classic, Human Touch, Courtesy, and Expanded Courtesy.
*As of writing, only the SRRV Classic, SRRV Courtesy, and SRRV Expanded Courtesy are open for applications.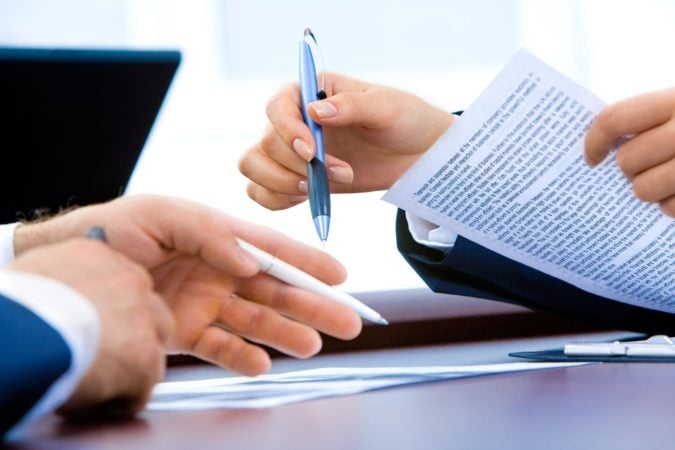 The SRRV is part of the program to promote the Philippines as a retirement haven, and evidently, it has a wealth of benefits. If retiring in the country is precisely your goal, it's good to take hold of this opportunity.
SRRV applications are currently accepted. To learn more, we suggest visiting PRA's official Facebook page to register in one of the regular SRRV online orientation sessions held every first to third Thursday of each month.
The Permanent Resident Visa
This is officially termed the 13(a) non-quota immigrant visa that foreign nationals can secure with a Filipino spouse.
A permanent resident visa, as its name suggests, is for a lifetime. As such, you can live and work (without a special working permit) in the Philippines for as long as you want.
However, the alien certificate of registration identification card (ACR I-card) should be renewed after every five years. Also, you have to show up at the BI office from January to March for the annual expat report.
At the same time, if a permanent visa resident holder wants to leave and enter the country again, exit and re-entry clearances are required.
Temporary or Tourist's Visa
This is technically called the 9 (a) non-immigrant or temporary visa that allows foreigners to stay in the Philippines for a limited time, purposely for leisurely travel, business, and medical care.
To do so, you have to apply for a temporary visa from the Philippine Embassy or Consulate near your legal residence.
The temporary visa usually allows you to stay in the Philippines for 30 days upon your arrival in the country. In some cases, though, your duration of stay can vary anywhere between 7 to 59 days, depending on your country of origin.
The extension process for such can be tedious and demanding. That's why the temporary visa is recommended only for short trips to the country or while applying for one of the long-term visas (the SRRV or the permanent resident visa) offered by the Philippine government.
Immigration requirements may change, though, from time to time these days because of the pandemic. That's why it's best to stay updated on the recent advisories released through BI's official website or official Facebook page.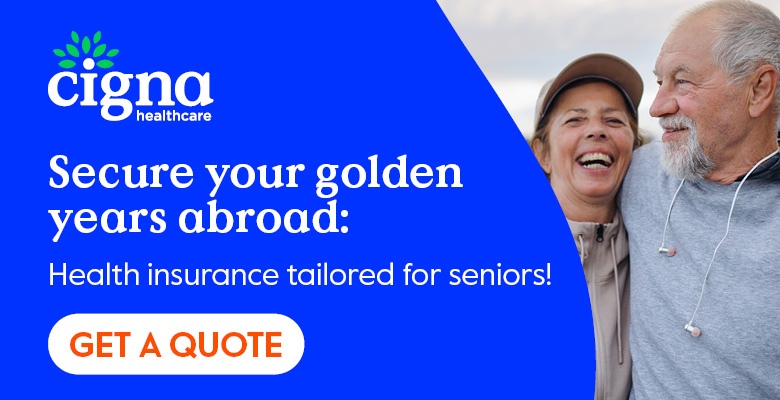 Advertisement
Quarantine Procedures
Amid the Covid-19 pandemic, the Philippines has enforced strict health protocols for arriving passengers to the country.
Before your flight, monitor the websites of the Philippine Embassy (from your country of origin) and the Bureau of Quarantine for updates.
On Your Own vs. Immigration Consultancy Agencies
The decision to work on your visa application independently or seek help from the government's accredited immigration consultancy agencies will be all up to you.
If you opt to do it yourself, you have to set aside time for intensive research since the visa application process will require you to coordinate with many Filipinos on the ground.
If you avail of the services of an accredited immigration consultancy firm, you'll have someone to help you in submitting your visa documents at additional costs.
On the other hand, if you're a 13 (a) permanent resident visa applicant, you can always ask for assistance from your Filipino spouse.
Cost of Living
Living in the Philippines is still relatively cheaper as compared with Western countries.
Many expats agree that a month of living in the Philippines will only cost around $600 to $2,000, depending on the location and lifestyle. Reasonably, the range of daily expenses will also vary depending on the number of people covered by the budget.
Food groceries usually get a large chunk of the budget. The cost for that is around $80 to $200.
Below, on the other hand, are ballpark figures of the basic monthly expenses in the Philippines.
| | |
| --- | --- |
| Expense | Price in USD |
| Accommodation (Rent) | $100 – $330 |
| Electricity | $27- $30(no air conditioning unit)$140 – $160 (w/ air conditioning unit) |
| Tap water | $10 – $16 |
| Drinking water | $5 – $10 |
| Internet | $27 (Minimum for non-fiber connection)$34 (Minimum for fiber connection) |
| Mobile communication | $6 (Minimum for a prepaid card) |
For miscellaneous expenses like eating, going on a trip, or buying luxurious items, you can spend a minimum of $60 per month — again, depending on how frequently you give in to this type of expense.
You also have to factor in the regular fees for renewing an ACR I-card, annual SRRV fee, or visa extensions at the BI.
Preparing for Relocation
Moving to the Philippines has always been a part of the plan for Andy, a retired US military officer.
In 2014, when he married Maricel (a Filipina, who later became a naturalized American), the two made concrete plans of moving out of their Washington home and traveled over 6,000 miles away to settle in Lipa City, Batangas.
Relocation, though, did not come easy. To make sure that they had enough resources to live in the Philippines, the couple focused on saving up their finances. "We worked hard a lot. We barely see each other at home. She (Maricel) worked in the morning, while I worked at night," Andy shared.
In their third year of saving, the couple began preparing for their relocation process — from updating their passports, securing their visas, agreeing on what possessions to bring, to accomplishing requirements needed for pet travel.
Like what Andy and Maricel did, here's what you need to prepare before moving to the Philippines:
Required Documents
Prepare your valid passport with an affixed tourist visa stamp. That is necessary for you to stay in the country while working on your permanent resident visa or SRRV. You also need to secure your return ticket, which will be presented to the immigration official at the airport.
Equally important is to make sure that you have all the visa and ACR-I card requirements ready.
Additional Documents to Bring
Bring additional copies of your birth certificate, marriage certificate, academic records, and bank references (handy when planning to open a bank account in the Philippines) that may be required when making applications in the Philippines for a variety of purposes.
Flight Schedule
Make sure to book your flight in advance, especially if you plan to travel during the peak season from November to May. This way, you can be assured of an airline seat and be ready to manage expectations as you encounter considerable crowds and long lines inside Philippine airports.
You must also be aware of the port of entry that's most accessible to your retirement destination of choice. So if you're living somewhere in Cebu, find a flight that lands at the Mactan-Cebu International Airport; if you're planning to live somewhere in North Luzon, best to find a flight that disembarks at the Clark International Airport.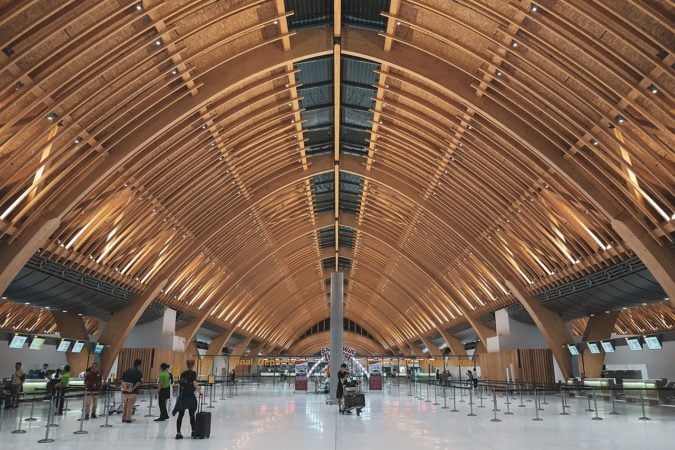 Other plane ports of entry in the Philippines include Ninoy Aquino International Airport in Pasay City, Davao International Airport (Francisco Bangoy International Airport), and Puerto Princesa International Airport in Palawan.
Pet Travel Requirements
The requirements for bringing your pets will depend on the country. Visit the website/nearest Philippine embassy or consulate and request the updated requirements for pet transport.
While pet quarantine is not necessary, relocating pet owners must present all documents to airport authorities. Otherwise, the pet would have to be transported back to the country of origin at the importer's expense.
To avoid any hassle, choose a pet-friendly airline and look into its guidelines for pet transport. Keep in mind that animals that are small in size and (kept in carriers) or considered "emotional support pets" are permitted to stay in the cabin with the traveling owner. On the other hand, bigger pets have to be kept inside crates at the plane's cargo hold.
Moving Possessions
Consider choosing between cargo boxes which are good for bringing a few smaller items, or a container van that could store big pieces of furniture and appliances.
Decide, as well, on the mode of transport— by air if looking for faster transport or by sea if looking for lesser costs.
What to Bring
Take along quality kitchenware, bath essentials, and computer gadgets since these are hard to find and are expensive in the Philippines.
If you are taking prescription medicines, it is helpful to bring along your physician's prescription as well. Medicines can be refilled in the Philippines but pharmacies will require a prescription along with an ID.
What Not to Bring
Think twice, though, about bringing electronic appliances that run on a 110 power voltage since power sockets in the Philippines have a standard voltage of 220V. Running a step-down transformer to use those could cost you higher electricity fees.
Likewise, leave behind warm clothing or shirts made from thicker material because it might be uncomfortable to wear those, considering the country's warmer weather.
Firearms, communication equipment, and medicine are, on the other hand, regulated items for reasons of national security and public health protection order. These may require import permits and clearances when brought into the country.
You may check the list of regulated articles from the Philippines' Bureau of Customs' website.
Settling in the Philippines
Tess lived in the US for about 40 beautiful years. It was the country where she grew her career as a registered nurse, found love, and built her own family.
But after retiring in 2018, she decided to return to her birth country, the Philippines. It meant re-acquiring her Filipino citizenship and settling back to the local lifestyle.
Adjusting to Philippine culture seemed relatively easy for Tess. She found joy in reconnecting with old friends, making new ones, and learning new skills.
She overcame the hurdles she met along the way, especially dealing with people when making big purchases and dealing with the Philippines' bureaucratic procedures.
Here's what foreign retirees should expect when making transactions in the Philippines for the following situations:
Looking for a Home
Foreign retirees are not allowed to own land in the Philippines, but you can legally own a residence through these ways:
Agree to a long-term lease of land with a Filipino owner. Foreigners can do so for 50 years, with a one-time renewal of 25 years.
Purchase one or multiple condominium units in a building that is 60% Filipino-owned.
Form partnerships with a corporation that is 60% Filipino-owned.
Moreover, foreign retirees married to Filipinos can buy land provided that the title will be in your spouse's name.
Make sure to deal with legitimate real estate brokers only. One can verify this by checking the broker's license through the official website of the Philippine Regulatory Commission and the Housing and Land Use Regulatory Board, especially when purchasing a property from a real estate developer.
If owning a home is hardly possible, look into property portals with home rental listings like Lamudi, Property24, Carousell, MyProperty, and Rentpad.
Home-sharing platform Airbnb has also begun offering long-term stays amid the ongoing Covid-19 pandemic.
Banking
Foreign retirees can choose to open an account from major national banks like BDO Unibank, Metrobank, Bank of the Philippine Islands, and Security Bank, among many others.
You can also opt to do so from international financial institutions like Citibank, HSBC, JP Morgan Chase, and Bank of America.
When opening a bank account, visit the bank and have all documents ready for submission. You will be asked to present and submit a copy of the following:
Two valid identification cards: ACR I-card and foreign passport with characters that are written in or translated into English
Passport-sized photos
Proof of address (such as a current utility bill or rental contract)
The bank will also require a minimum deposit, the amount for which will depend on the kind of account you're opening.
Taxation
The Philippine government does not impose taxes on any retirement income a foreign retiree receives from pension, 401(k), individual retirement account (IRA), or other retirement plans.
However, if you're earning from Philippine-sourced income like dividends, interests, royalties, wages of real estate profits, you have to pay taxes accordingly.
Healthcare
Foreign retirees under the SRRV or on permanent residency status can avail of social health insurance benefits through the Philippine Health Insurance Corporation (PhilHealth) — as long as you are age 60 onwards and have made 120 monthly contributions.
However, foreign retirees are not qualified for the mandatory PhilHealth coverage provided under the Expanded Senior Citizens Act for Filipinos.
Moreover, foreign retirees in the Philippines can also opt to get an insurance plan through a Health Maintenance Organization (HMO).
By paying regular premiums for an HMO health plan, you can avail of various medical services like consultations, medical exams, and confinement through accredited hospitals and clinics.
It would be best to consult with a health insurance agent to learn more about the HMO coverage to fit your needs.
Some of the top HMO providers in the Philippines include Maxicare, Medicare Plus, Caritas Health Shield, and Insular Health Care (InLife).
A Few Words About Philippine Healthcare
Healthcare standards in the country are fragmented — with more excellent facilities located in urban centers and poorer ones in rural areas.
Both public and private hospitals in the Philippines consist of well-trained doctors. However, the stark differences lie in the number and quality of facilities and equipment. Many are more complete and advanced in private institutions than public ones.
Private hospitals are, therefore, more preferable although expensive for locals but relatively cheaper by most foreigners' standards.
Dealing With Philippine Government Offices
Despite efforts to improve procedures, bureaucratic red tape remains one of the problems in government offices.
One has to endure long queues and strictly wait for your turn before getting accommodated or be asked to return another day to submit complete requirements.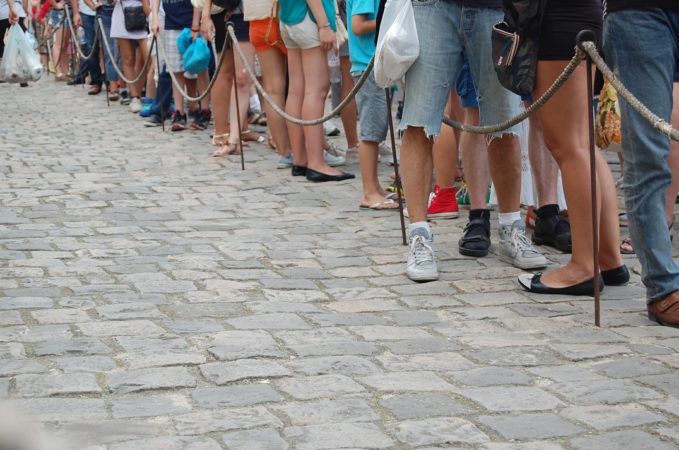 Foreign retirees submitting applications, obtaining documents, or making inquiries must show up — even before the office hours open for early accommodation as soon as possible.
It's best to allot a whole day for working on requirements and provide complete documentation to avoid any inconveniences.
Likewise, beware of fixers promising to expedite your papers for a fee. They are fraudulent scammers who steal money and use your personal data for identity theft and other unlawful activities.
Only conduct transactions with legitimate officers behind the counters of government offices. If possible, bring a reliable Filipino friend to help you, or hire the services of a BI-accredited agency.
Social and Cultural Life
Filipinos are generally known for their warm and hospitable personality. It's easy to connect with anyone because of their good-natured character. At the same time, most people can speak English, considering that it is one of the country's official languages.
Foreign retirees may find Filipinos living in cities to be more liberal and assertive. They can quickly adapt to the fast-paced nature of everyday life and quickly adjust to communicating with people from foreign cultures. This is because the lifestyle in most Philippines cities is almost Western-like.
Residing in the city will allow you to live a cosmopolitan lifestyle closer to many bustling establishments like bars, shopping malls, and restaurants.
On the other hand, people from the countryside are more modest, keep traditional practices and beliefs, and are used to a slower pace of lifestyle.
Settling in the province would mean living closer to nature and enjoying its wide, quiet spaces. It's also more possible to live a healthier lifestyle in rural areas with its accessibility to fresh, organic food and fresher air.
Moreover, a few expats shared how they spend on big-ticket items like a condominium, motorcycle, or car. When purchasing any of those, make sure to speak with reliable agents or a credible friend for guidance on the process of buying resources while living in the country.
Firmly decide on the kind of lifestyle and prepare for future expenses. Once in the country, make sure to talk to the right people and spend enough time on research prior to purchasing to avoid any fraudulent activity.
'Filipino Time'
Filipinos tend to start or arrive at events late. Historians said this perspective of time began during the Spanish colonial period when authorities used to show up in activities behind schedule. As time went by, this practice was considered a status symbol.
But one reason for Filipinos' tardiness these days is because of the intolerable traffic, especially in major urban centers.
When people want to meet up at a certain time, the unpredictable traffic congestion could make them, either way too early or too late.
Allot at least two to three hours of travel time for appointments or commitments that will require you to cross towns or cities towards your meeting place.
Now on to You
Depending on the arrangements, preparing for your big, permanent move to the Philippines for retirement may take about two years, at the least — right from dealing with the passport and visa paperwork, moving possessions (including pets), and looking for a fitting home location, among many others.
Stay connected with locals or expats who are already in the Philippines. They can give you actual pieces of advice on what to gear up for and things you need to settle beforehand.
It's equally important to keep abreast with what's happening in the Philippines by frequently watching the news and checking out official websites from time to time and learning the latest developments in airport policies and immigration procedures.
Participate in organizations and activities that hold activities to help retirees such as yourself comfortably adjust to life in the Philippines, make friends, and earn support from others.
SRRV holders can join the PRA's Social Dynamics Program which organizes activities for social or community integration and educational tours, among many.
You can also ask around your community or look into social media for expats and foreign retirees' organizations accessible from where you live.