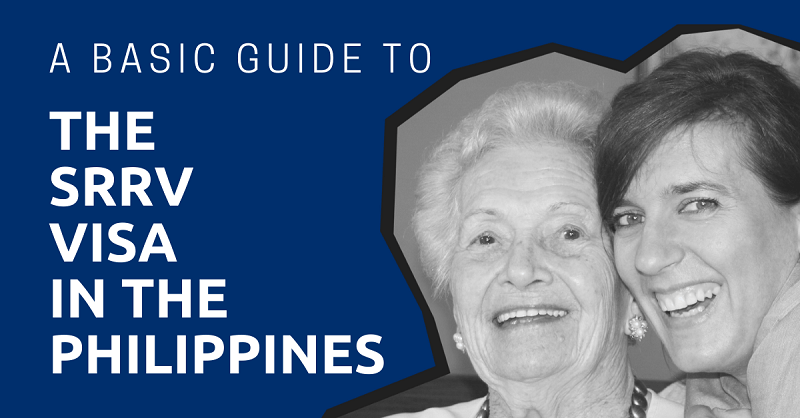 Are you looking for a good place to start your retirement? Or are you still caught in the middle of figuring out where to live for the rest of your life?
The Philippines is one of the most popular destinations chosen by many retirees around the world. The country is known for countless tourist destinations, cheaper living costs, and a moderate climate that anyone can enjoy wherever local spot he chooses.
The country also offers a retirement visa — the Special Resident Retiree Visa (SRRV) — to cater to foreign retirees looking to move to the Philippines. If you are one of those researching how to do so, this guide can walk you through the different options for the SRRV and how to apply for one.
This article will take approximately 10 minutes to read. Don't have the time right now? No worries. You can email the ad-free version of the article to yourself and read it later!
SRRV Types
According to the Philippine Retirement Authority (PRA), the SRRV is a type of non-immigrant visa offered to foreign nationals who choose the Philippines as their investment or second home destination. This is specifically for you if you plan to retire in the Philippines.
There are various options for an SRRV visa that caters to different needs as follows:
Smile
This applies to those aged 35 to 49 years old. To qualify, you must be active and healthy. One of its basic requirements is a Philippine-based or PRA-approved retirement bank account where you should maintain a deposit of at least approximately ₱1 million ($20,000).
You can easily manage and extend your stay in the country as long as you maintain the deposit amount and renew yearly. An extra fee will be added to the amount for each accompanying dependent.
If you wish to discontinue your stay in the country or cancel your visa, you only need to withdraw the amount from your account.
Classic
This visa is considered the most popular type because of its flexible options. Any foreign applicant aged 35 to 49 years old can apply.
The required deposit for Classic is at least around ₱2.5 million ($50,000). Although higher than the Smile type, this visa allows you to use the deposit for investment purposes. These include real estate involving rentals and purchases of properties.
Those aging 50 years and above can apply for this type at a minimum deposit of around ₱1 million ($20,000) as long you can submit proof of "guaranteed monthly income." It can pertain to monthly pensions issued by social security and others.
The minimum required monthly income is at least around ₱40,000 ($800) for the sole applicant and around ₱50,000 ($1,000) for couples.
Without proof of income, an applicant over 50 years old can still apply as long as the required deposit is met.
However, keep in mind that the offer for investment option is only applicable to retirees with an approximately ₱2.5 million ($50,000) deposit.
Courtesy
This SRRV is tailored for profession-specific retirees who choose to stay in the Philippines, whether a foreign national or a former Filipino citizen 50 years old or older.
This option is intended for officials or those who took part in various international-based institutions such as the United Nations (UN).
If you previously worked as an ambassador, diplomat, or officiating staff, then, you can take advantage of this visa.
This visa is also available to foreign applicants whose spouse is a former Filipino citizen and the couple wants to stay in the country for good. In this case, the former Filipino will be the one to apply for a Courtesy visa and include his/her foreign spouse as a dependent.
A minimum deposit amount of approximately ₱70,000 ($1,500) is required for the principal applicant. Also, for this type of visa, there is an option for dual citizenship through the Philippine dual citizenship program.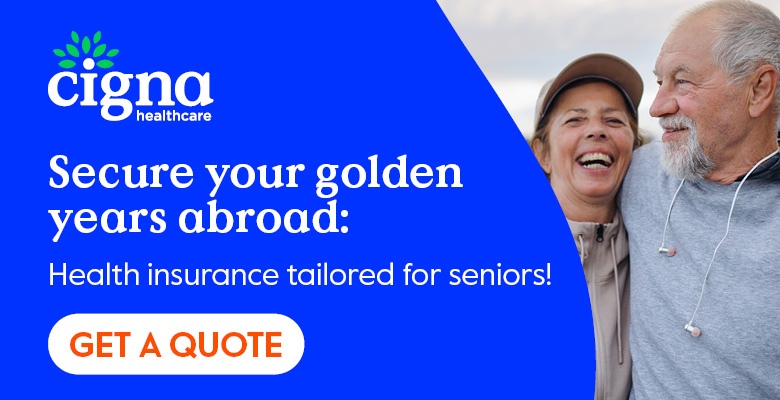 Advertisement
Expanded Courtesy
Another specified option for a Courtesy visa is the "expanded courtesy" for those applicants who previously worked in the armed forces from their home country.
However, this visa requires that specific institutions from the country of origin should have an established agreement with the Philippines. These include retired officers and staff from the Agency for International Development (AID) in the United States and Australia; as well as other qualified institutions.
This can be availed if you can submit proof of at least around ₱50,000 ($1,000) worth of monthly pension.
The required minimum deposit is approximately ₱70,000 ($1,400). This payment includes both the principal applicant and two dependents. Children dependents should be single and below 21 years old upon application to qualify.
Human Touch
If you need medical attention or supervision while in the Philippines, this visa is right for you. It covers healthcare services while on stay in the country. Additionally, there are a lot of private hospitals in the Philippines that provide world-class patient care.
You must show a medical certificate as proof of a pre-existing condition that needs medical attention. Thus, the kind of medical assistance will be based on your healthcare needs that were declared during application.
A minimum deposit of approximately ₱1 million ($10,000) is required to avail of this option. Moreover, you should also secure proof of monthly pensions amounting to around ₱75,000 ($1,500), as well as a health insurance coverage accredited in the Philippines.
Benefits
There are plenty of benefits for SRRV visa holders based on the established guidelines of PRA. Some of these include an indefinite stay in the country with multiple entries and exits without limits and exemption from exit clearances and re-entry permits. It's especially helpful when you have decided to permanently move to the Philippines.
You can also be exempt from custom duties and taxes when importing personal items.
To add, you may also avail of discounts from PRA partner merchants such as:
20% discount for medical patient care management from 1Healthcare Clinic and Diagnostic Inc.
20% discount for meals at AHS-Wes Restaurant
Medical check-up and diagnostics at Arguelles Medical Clinic
Accommodation at Coconeer Resort
Visa Requirements
The first thing to do before pursuing the visa application is to gather all the required documents needed by the Philippine embassy. The following list involves all the basic requirements for an SRRV visa. These are:
Passport – Make sure that your passport is still valid on the day of the application. The original copy will be needed for online or in-person submission. Moreover, please take note that your entry status in the country should also be indicated in the passport (e.g. temporary visa, tourist, etc.)
Medical Certificate or clearance – This must be up-to-date, valid, and written/translated in the English language. The clearance is only valid for six months from its date of issuance. If you are still in your home country, use the Medical Application Form No.11 issued by the Department of Foreign Affairs (DFA) and authenticated by the Philippine Embassy officer in your country. If you are already in the Philippines, obtain a medical certificate from any licensed physician or any PRA partner clinic all over the country.
Police clearance issued from your country of origin and authenticated by the Philippine Embassy, or NBI clearance if you are already residing in the Philippines for at least 30 days. The NBI clearance is issued by the Philippine National Bureau of Investigation (NBI) with one-year validity.
If you have accompanying dependents such as children and spouses, additional documents are also required. These include marriage contracts/certificates written in the English language. Proof of relationship is also required for children dependents.
Photos – 8 pieces (2"x2")
Other documents may also be requested on a case-to-case basis and according to the SRRV visa type.
Costs of SRRV Visa
In addition to the minimum deposit required for each type of SRRV visa, there are also other fees to consider as follows:
A one-time processing fee of approximately ₱70,000 ($1,400) for the principal applicant and around ₱16,000 (US$300) for each accompanying dependent (e.g. spouse, children, etc.)
An annual PRA fee of approximately ₱80,000 ($360) for the principal applicant and two dependents. If staying for a definite number of years, you can multiply this amount by the number of years that you will be staying in the country.
Application
You can apply for an SRRV even if you are within or outside the Philippines. You may submit your application at the PRA office if you are in the country or to a Philippine embassy if you are located abroad. The application process is the same within and outside the Philippines.
To give you an idea regarding the procedures for visa processing, here is a simple guide to follow.
Decide what type of SRRV to take based on your goals, needs, and funds,
Process the required deposit. Check the list of PRA-accredited banks in the Philippines. Also, you will need the PRA telegraphic transfer form to process the transaction.
Wait for a response from the bank confirming the remittance of the deposit.
Submit documentary requirements to the PRA or Consulate General for authentication.
Processing time for SRRV visa takes around 15 to 20 working days. Applications processed through the PRA satellite offices in Baguio, Clark-Subic, Cebu, and Davao take 25 to 30 working days.
Cancellation
Apply the cancellation at the PRA at least two months before the validity of the visa expires. You need to submit a request letter along with the required documents to the PRA office. The visa can then be canceled just by withdrawing the deposit. The processing time usually takes around 20 to 30 days on a case-to-case basis.
Renewal
Since the SRRV is a lifetime visa, there is no need to renew the visa. The retiree should only need to maintain the required bank deposit based on the visa type. With this, the individual is also privileged with multiple entries to the country.
Frequently Asked Questions
1. Am I able to use the minimum deposit to purchase a property later on?
Yes. The foreign retiree can convert the deposit into an investment such as purchasing a condominium. However, take note that foreign nationals cannot purchase a land property.
2. Am I able to apply for NBI clearance/police clearance in the Philippines if I am already residing here under a different visa?
Yes. The purpose of both clearances is only to show that you have a good standing in the country where you are currently staying. You may also read the step-by-step procedure on how to get the NBI clearance to fully understand the requirements needed.
3. If I leave the Philippines while on an SRRV, will I be allowed to re-enter back into the Philippines?
Yes. The SRRV is a multiple entry visa regardless of the type you choose. This means you have the perks to leave and return to the country multiple times without limit.
Now, on to You
With this information at hand, we hope you can now explore the best SRRV visa option that suits you. Just consider all the pros and cons of each type before deciding. Also, take note of the requirements, guidelines, and qualifications so you can properly manage your time and effort when applying.