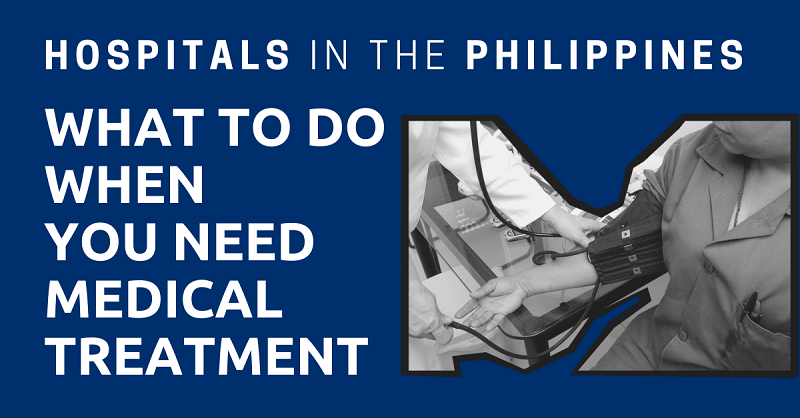 Living in a foreign country has challenges and one of those is when medical treatments and emergencies are needed. Getting sick is already a challenge in itself, and what makes it worse is requiring medical treatments in a country as a foreigner.
Although it may seem like a scary scenario, going to a hospital in the Philippines can be painless or headache-inducing, depending on where you are located. Rest assured that there are a lot of high-quality hospitals and world-class medical professionals in the Philippines that can look after you.
In this article, we will explore the different types of hospitals in the Philippines, the quality of care, what you can expect when you come in for a treatment, and what options are available to expats.
This article will take approximately 19 minutes to read. Don't have the time right now? No worries. You can email the ad-free version of the article to yourself and read it later!
Types of Hospitals
Technically, hospitals in the Philippines are classified according to different categories. This is based on a classification and licensing system laid out in a set of rules and regulations issued by the Philippine government in 2012 that cover hospitals and other health facilities.
Classification Based on Ownership
Depending on the entity that built and operated a hospital, it can be categorized as follows:
Public hospitals
These are hospitals that are built based on legislation. These are operated by the national government, Department of Health (DOH), the local government unit where your residence is located (LGUs), Department of National Defense (DND), Philippine National Police (PNP), Department of Justice (DOJ), state universities and colleges (SUCs), government-owned and controlled corporations (GOCC) and government agencies.
Private hospitals
As the name suggests, private hospitals are built, owned, and operated using funds that were donated or invested by an individual, company, or organization. It may be registered as a single proprietorship, partnership, corporation, cooperative, foundation, religious facility, NGO, or many others.
Although there is no international hospital in the Philippines, the quality of care in some of the most well-known private hospitals in Metro Manila is of world-class quality.
Classification Based on Operation
There are hospitals in the Philippines that provide general services and there are others that provide more specialized services such as walk-in surgeries, health centers, and elderly healthcare. When based on the scope of services, hospitals can be categorized into:
General hospitals
This type of hospital can provide a comprehensive range of services that include medical, surgical, and maternal care services. Examples of general hospitals are Philippine General Hospital, Baguio General Hospital, Cebu General Hospital, and Davao Medical Center. General hospitals are classified into levels, as follows:
Level 1 provides minimum general healthcare services
Level 2 provides all of level 1 services plus extra facilities like intensive care unit and specialist doctors in addition to general services
Level 3 has capabilities to provide all of levels 1 and 2 services plus training programs for doctors, rehabilitation services, dialysis facilities, and many others
Specialty hospitals
This type of hospital specializes in a specific health condition or a type of patient. Examples of specialty hospitals include the Philippine Heart Center, Lung Center of the Philippines, and National Kidney Transplant Institute.
What to Expect When Seeking Treatment in the Philippines
Expats residing in the Metro Manila area have easier access to high-quality but affordable healthcare. The fees that come with the high standard of care in private hospitals that are based in Manila may sometimes be expensive for low-income and medium-income earning Filipinos. But expats may find them more affordable with a comparable standard in their home country.
Some of the best hospitals in the Philippines are the Philippine Heart Center and St Luke's Medical Center both in Quezon City, the Makati Medical Center, Asian Hospital and Medical Centre in Muntinlupa City, and many others.
If you live in other major cities such as Cebu or Davao, there are hospitals of relatively the same standards as Manila. But if you live in rural areas, some hospitals lack infrastructure and may only be able to provide basic services.
In the Philippines, you have an option to choose between private and public hospitals and there are pros and cons to both. For instance, private hospitals cost more than public hospitals because the former's facilities and technologies are more advanced. Most specialized treatments are available in private healthcare facilities.
Public hospitals don't charge any fees. However, you should take note that some of the country's most accomplished doctors practice in government hospitals.
Nonetheless, you can rest assured in the fact that communication gap will not be a problem when you seek treatment in a Philippine hospital. All staff and doctors can speak and understand English.
If you require emergency services, they are more readily available in major cities but may be limited in rural areas.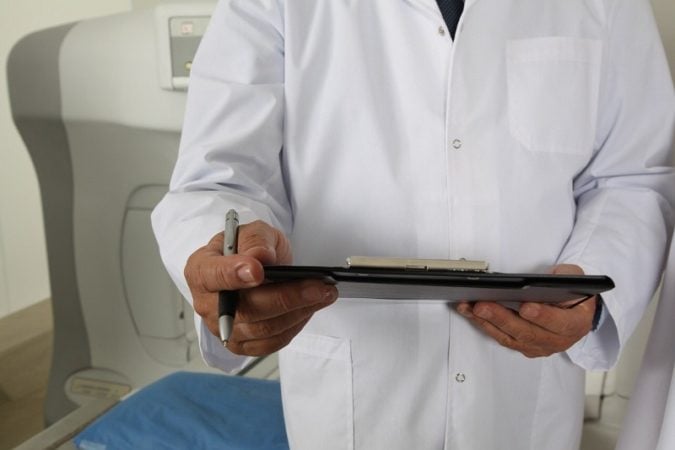 Doctors in the Philippines
Almost all the doctors in the Philippines have graduated from the country's top medical universities. Some may have continued their studies abroad, usually in the US. Meanwhile, a small percentage may have practiced abroad and returned to the Philippines to continue their practice.
There is no shortage of specialists and general practitioners in the Philippines. Whether you need an OB-Gyne (Obstetrician/Gynecologist), Cardiologist, or Pediatric Neurologist, you will for sure find someone that can cater to your needs.
When looking for a doctor, there are some considerations to take. It may be difficult to gauge the skills and proficiency of someone who you may not have met yet. Therefore, it is best to compare them against a measuring stick of criteria, such as:
1. The doctor should be licensed and certified by the Professional Regulation Commission (PRC).
2. His or her approach should be focused on the patient.
3. The doctor should have accumulated years of practice and passed several medical certifications.
4. If availing of health care via an HMO, the doctor should be accredited by the HMO provider.
5. The consultation fee should be reasonable.
Doctors Accredited by HMO
A Health Maintenance Organization (HMO), also known as prepaid health cards, is an insurance plan that provides coverage for treatments from its specific network of doctors, hospitals, laboratories, and other medical providers.
Doctors Practicing in Hospitals
If you have already found a hospital that you prefer, each hospital comes with its own set of doctors. You may look up their roster of doctors and choose your doctor or simply wait for a referral from a general practitioner. To set an appointment, all you have to do is call and the hospital can provide the doctor's clinic hours and days.
Doctors With Teleconsultation
With the COVID-19 pandemic, most doctors have opened services online. Except for emergency cases or major medical procedures, doctors can provide online consultation that involves video calls on apps or websites. Some doctors offer it for free while others charge the same as an in-person consultation.
Hospitals in the Philippines vs the World
Southeast Asia and the Far East have a mix of developed and developing nations and the standard of care varies across the region. For instance, Japan has sanitary and effective medical facilities although funded by the government.
Meanwhile, in other Southeast Asian countries including the Philippines, there is a wide disparity in the quality of healthcare between urban areas and rural provinces.
Expats may find a quality standard of care in private hospitals and may need to be evacuated to a metropolitan hospital for treatment if the local hospitals have inadequate facilities. This is why having international private insurance that covers relocation can be helpful.
Here is a table that compares the Philippines' healthcare system to some of the other countries in the world.
Country
Health Financing
(per capita, as of 2014)1
Doctor to Population Ratio
(per 10,000)2
UHC Service
Coverage index3*
Philippines
135.2%
6 (as of 2017)
61
Japan
3,703.0%
24.8 (as of 2018)
83
Malaysia
455.8%
15.36 (as of 2015)
73
Thailand
227.5%
9.19 (as of 2019)
80
China
419.7%
19.8 (as of 2017)
79
South Korea
2,060.3%
24.08 (as of 2018)
86
UK
3,934.8%
58.23 (as of 2019)
87
USA
9,402.5%
26.04 (as of 2018)
84
*Primary health care on the road to universal health coverage: 2019 monitoring report. Geneva: World Health Organization; 2019 (https://www.who.int/healthinfo/universal_health_coverage/report/fp_gmr_2019.pdf, accessed 20 April 2020). WHO Member States with a population of less than 90,000 in 2015 were not included in the analysis. Data availability was defined according to the unpublished analysis undertaken related to the above-mentioned report. Faded font indicates 'low' data availability, and bold font indicates 'medium' and 'high' data availability.

Major cities like Manila, Cebu, and Davao have well-equipped and sufficiently-staffed hospitals. Meanwhile, rural areas and other smaller cities may not have the same resources. For safety and security reasons, it is generally recommended to avoid residing in the Mindanao islands.
Despite the fact that most of the world's medical personnel came from the Philippines, the country has a doctor-to-population ratio of only 6:10,000. This is well below that of many developed countries such as the UK and the USA — two of the highest importers of Filipino nurses and doctors.
With that being said, expats will have no problems finding English-speaking medical personnel even in remote and rural areas.
Filipino citizens can access free healthcare using the PhilHealth scheme, which is financed by government subsidies, the self-employed, and employer contributions. Of the approximately 1,700 hospitals in the Philippines, 40% of them are government-operated via the Department of Health (DOH).
The country spends 135.2% of its gross domestic product (GDP) on healthcare and its universal healthcare index fares well even when compared to developed countries.
Private hospitals offer a high standard of care and even though the fees are expensive by local standards, expats may find the costs low when put on a global perspective. It is also important to take note that some private hospitals require an upfront cash payment before providing treatment.
List of Hospitals in the Philippines
In this part of the article, we will provide a list of hospitals in major cities where expats may find world-class quality of health care.
Metro Manila
The Philippines' capital city is home to most of the country's best hospitals, as follows:
The Medical City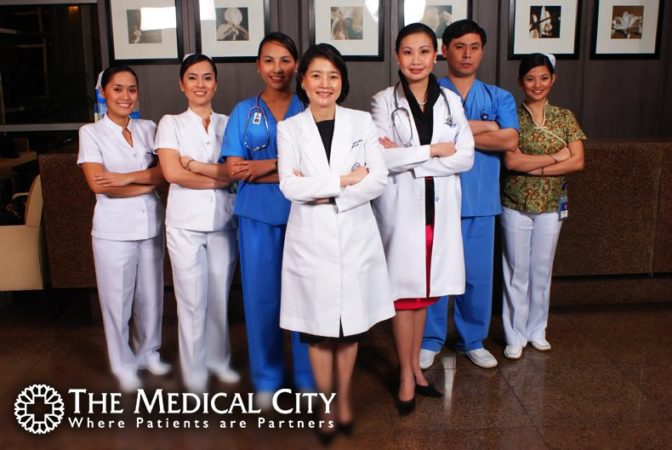 Ortigas Ave, Pasig, Metro Manila
Phone: +632 8-988-1000
+632 8-988-7000
Email: [email protected]
In addition to being the largest healthcare network in the Philippines, The Medical City (TMC) Main is also accredited by the Joint Commission International (JCI) — the most prestigious accrediting body for international healthcare. Proof that TMC Main maintains the highest quality of care for its patients.
The hospital is also a recipient of the Hospital of the Year and Customer Service Initiative of the Year award in 2020 by the Healthcare Asia Awards.
St Luke's Medical Center

279 E Rodriguez Sr. Ave. Quezon City 1112
Phone: +632 8-723-0101
Email: [email protected]
Also accredited by JCI, St. Luke's has been considered one of the best hospitals in Asia. It was recognized as one of the Top 25 Most Beautiful Hospitals in the World in 2012 by HealthExecNews. Established in 1982, it has since expanded and updated its services to include drive-thru vaccinations and RT-PCR swab tests, teleconsultations, in-home blood tests, and many others.
Makati Medical Center

No. 2 Amorsolo Street, Legaspi Village, Makati City 1229
Phone: +632 8-888-8999
Email: [email protected]
In addition to being JCI-accredited, Makati Medical Center (MMC) is also a recipient of "A Decade of Achievement" special award in 2011 from the Asian Hospital Management Awards. In addition to TeleMD Consultation, the hospital offers a wide range of services including weight wellness, bone marrow transplant unit, pediatric intensive care unit, and many others.
Asian Hospital and Medical Centre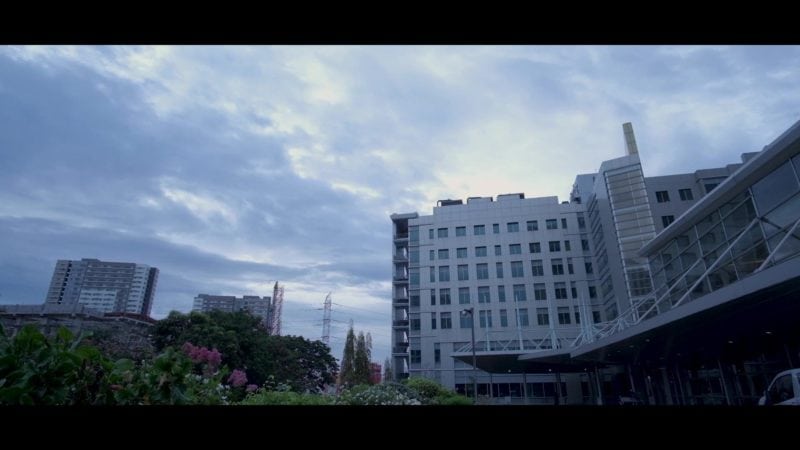 2205 Civic Dr, Alabang, Muntinlupa 1780
Phone: +632 8-771-9000
+632 8-876-5739 (Emergency)
Email: [email protected]
The Asian Hospital and Medical Center (AHMC) is the first hospital in the Philippines that has an ambiance comparable to that of a luxury hotel. Accredited by JCI, AHMC was established in 2002 with a goal to provide a holistic experience that involves healing and comfort. The private rooms are bright, spacious, and airy and the staff provides personalized care.
Cebu City
Cebu is a major city in the Visayas region and includes the major islands of Panay, Negros, Cebu, Bohol, Leyte, and Samar. Some of the best hospitals in the region are:
Chong Hua Hospital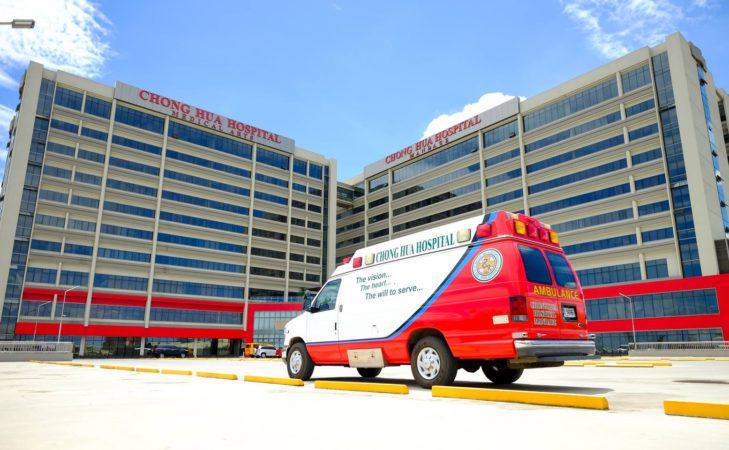 Don Mariano Cui Street, Fuente Osmeña, Cebu City 6000
Phone: +6332 255-8000
Email: [email protected]
Chong Hua Hospital is the first hospital outside of Metro Manila to be JCI-accredited. It is a non-stock, non-profit hospital managed by Asociación Benévola de Cebú, Inc. Its eleven-story twin-tower building is home to state-of-the-art facilities and the region's top specialists and subspecialists.
Cebu Doctors' University Hospital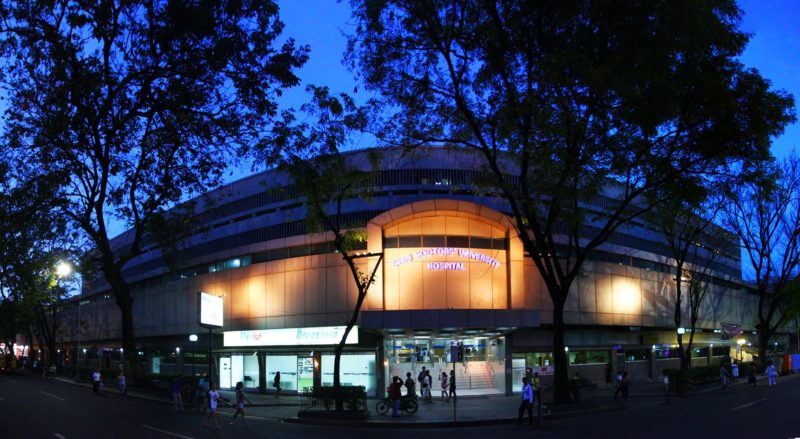 Osmeña Blvd., Cebu City
Phone: +6332 255-5555
Email: [email protected]
Cebu Doctors' University Hospital has branches in Talamban and Lapu-Lapu City, and also in Negros Occidental, Naga, and Leyte. In addition to being a healthcare provider, it is also a medical tertiary education institution. It is accredited by QHA Trent, an accreditation body that is based in the UK and operates internationally including the European Union.
Davao City
Davao is a major city in the southern region of Mindanao and this covers all the islands down south. Some of the best hospitals are as follows:
Davao Doctors Hospital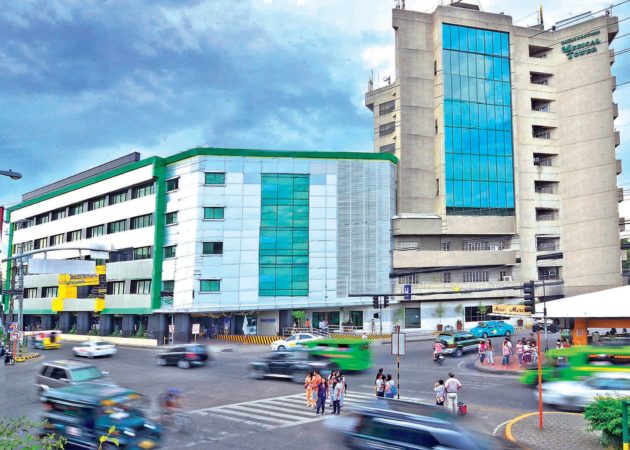 118 E. Quirino Avenue, Davao City 8000
Phone: +6382 222-8000
Email: [email protected]
Since its founding in 1969, Davao Doctors Hospital (DDH) has become the largest and most modern hospital in Southern Philippines. In 2000, it was awarded an ISO 9001 Certification establishing the hospital's international standards of healthcare. It also provides wellness solutions even to far-flung communities unreached by other hospitals in Mindanao.
Procedures of Seeking Treatment
Regardless of whether you are seeking treatment in a private or public hospital, the procedures are generally similar. Except for emergencies, COVID-19 cases, or extremely severe medical conditions, the procedures of seeking treatment are as follows:
Scheduling an appointment
If you already have a preferred hospital, you can send them an email or call them to set an appointment. Most hospitals have a website that shows a roster of specialists and you can choose from there. If sending an email, make sure to do so more than 48 hours in advance as email responses are often slow.
Arriving
If it is your first visit to a hospital, arrive 45 minutes to 1 hour in advance as finding the correct department and registering may take some time. For subsequent visits, arriving 15-30 minutes in advance should be enough.
Registration
You will be directed to the admissions department to register. It is recommended to bring your passport and any insurance cards that you have or PhilHealth ID if you have one. You will then be issued a unique patient number — you will do well to remember the number for faster and easier registration on your future visits to the same hospital.
Consultation
The staff will ask you to first do a basic checkup such as checking for your height, weight, temperature, and blood pressure. The specialist will then see you and depending on your symptoms, may send you home with medication or ask that you be admitted.
Admission
If you need to be admitted, the nurses will ask which type of room you will choose. In government hospitals where the number of beds is not sufficient, you may be booked in a ward.
Discharging
When your doctor issues a discharge order, you may proceed to settle bills at the billing department. You will have forms to fill during billing and you will need to show insurance details and PhilHealth ID. If the doctor is sending you home with medications, you can pick up the medications at the pharmacy department after settling your bills.
For outpatient visitors, you only need to settle bills and pick up prescriptions after your consultation.
Insurance
Filipinos can avail of universal health coverage called PhilHealth provided by the Philippine Health Insurance Corporation. Being a universal healthcare system, it allows Filipinos who can afford to pay for premiums to subsidize those who are disadvantaged. The system is funded by government subsidies and corporate remittances.
As an expat, you may enroll in PhilHealth under specific conditions. For example, if you get married to a Philippine national, your spouse may register you as a dependent and you receive coverage. Expats who work in the Philippines are enrolled in the system by their employers.
However, most expats purchase international health insurance plans to support their PhilHealth coverage, if they have one. This is because PhilHealth coverage may sometimes not be enough and not all medical procedures are covered. And in severe cases when you may need medical evacuation to a different country, private health insurance can cover you for that.
Alternatives to Hospitals
In addition to hospitals, other healthcare facilities in the Philippines include the following:
Walk-in surgery centers – A healthcare facility that provides minor and major surgical procedures without requiring a patient to be admitted to the hospital.
Health centers – The services cater to a certain population with a wide variety of health needs.
Extended healthcare facilities – These include facilities that often cater to the elderly.
Primary care facilities – These include infirmaries, birthing homes, overseas foreign workers clinics, and others.
Custodial care facilities – These include psychiatric care facilities, sanitariums, and leprosariums, and drug abuse rehabilitation centers.
Diagnostic and therapeutic facilities – These include blood service facilities, drug-testing laboratories, and diagnostic or imaging centers.
Specialized outpatient facilities – These include dialysis clinics, in-vitro fertilization clinics, and oncology clinics.
Now, on to You
If you plan to live, work, or retire in the Philippines, you can reasonably expect world-class, low-cost healthcare as long as you reside in or around the capital city of Manila. If you plan to live outside of Manila, there are hospitals in Cebu or Davao that are equipped with state-of-the-art equipment.
Purchasing international private insurance can help in decreasing your bills. Although the Philippines has universal health coverage called PhilHealth, expats need to fulfill certain conditions in order to be enrolled into the system.
However, the story is different in smaller cities and rural areas. The hospitals may offer only general healthcare with basic facilities. If you require a medical procedure, it is recommended to research hospitals and evaluate the standards of care before scheduling the procedure.
If you live in a rural area, it's a wise move to research local options and find specialists even before you need any healthcare service.
References:
1http://gamapserver.who.int/gho/interactive_charts/health_financing/atlas.html?indicator=i3
2https://www.who.int/data/gho/data/indicators/indicator-details/GHO/medical-doctors-(per-10-000-population)
3https://www.who.int/data/gho/publications/world-health-statistics