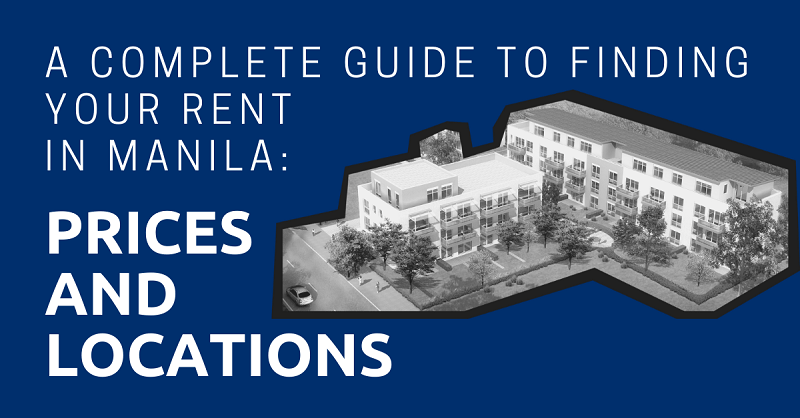 I can distinctly remember when it became clear I was going to accept a job as an expat employee and move to Metro Manila. I also remember landing at Ninoy Aquino International Airport and walking into a new and much different world than the small town I came from.
Coming from the United States with a family, and a wife who was pregnant nonetheless, the top item on my list of things to do was finding us a place to live. Since foreigners cannot own landed homes in the Philippines outright (but can own condos), and we would need multiple bedrooms for our family size, I knew we would need to rent.
Thus began my journey to learning the ins and outs of renting in the National Capital Region (NCR). At the conclusion of this article, all of the questions that I had that day, and that you likely have right now, will be answered and you will be well on your way to safely and happily renting in Manila.
This article will take approximately 24 minutes to read. Don't have the time right now? No worries. You can email the ad-free version of the article to yourself and read it later!
Types of Rental Properties
Rental properties in Metro Manila are very similar to other parts of the world. Typically you see condos (or apartments), townhouses, and houses with lots.
More commonly called door apartments, the apartment unit is rented from a landlord who owns the entire building. In contrast to a condo, the landlord owns only the condo unit. Townhouses, on the other hand, is an attached housing that is usually two or three storeys owned by a landlord. House and lots are detached houses with their own back or front yard.
These different property types cater to different needs. If you prefer to have wider spaces where your kids and pets can run around, then renting a house and lot will be more suitable.
If budget is your main concern, renting an apartment is more recommended. However, take note to get yourself familiar with the neighborhood where some of these properties are located. Security can also be an issue as apartments do not have their own security guard and lacking in more ways than one.
Townhouses have a reputation for affording luxurious lifestyles. Townhouse complexes are expensive, but also let you enjoy a wide range of facilities such as swimming pools, gyms, recreational parks, and many others.
If you value security, high-rise condominiums are the way to go. These properties have better perimeter security — from keycard access only to CCTV cameras — than landed properties such as houses, townhouses, and apartments. Condominiums tend to be located near lifestyle hubs too.
Because Manila is such a big city, condos are far and away the most popular – and are oftentimes incredibly convenient; but there are some of everything available. Our first home in the Philippines was a townhouse in Kapitolyo, which we absolutely adored.
Now, we live outside the "downtown" areas for more space and quiet, but the options are incredibly varied.
Prices
The cost of a rental unit in Manila is highly dependent on where that unit is located and what amenities it has.
Obviously, a furnished unit will cost more than an unfurnished one. Anecdotally, I have found the monthly difference to be around ₱10,000 to ₱15,000 (around $195 to $292) between the two, but your mileage may vary. This is a good place for me to point out to ask about whether the property has any air conditioning when you do look for different places.
When I landed in Manila, I assumed because it was a hot, tropical place that most places would have air-con installed, but I have found this not to be the case.
And since air con is important to me personally, I learned to ask about this upfront. But, again, the biggest driver in price is the location and it varies tremendously.
As an example, our first home was a two-bedroom townhouse in Kapitolyo, which is a really nice area in Pasig City. It has lots of really good restaurants and coffee shops and is close to some really nice major malls.
I have heard it referred to as one of the top "foodie" places in Metro Manila. Our rent there was just under ₱50,000 (approximately $975) per month.
However, a two-bedroom apartment about 3 kilometers away near Ortigas East in the very nice condos called The Grove by Rockwell would have cost us anywhere from ₱75,000 to ₱95,000 (around $1,463 to $1,853) per month.
We now live in a larger house with a lot in a quiet neighborhood just outside of the NCR boundaries for less than the townhome rent was in Kapitolyo.
This just illustrates how much rent can vary based on location.
It is important to use the online tools mentioned in this article and Facebook Marketplace to determine what a reasonable amount of rent is for the area you want to live in (or even what areas fit within your budget).
Neighborhoods in the NCR
I could probably write you a whole article on neighborhoods in the National Capital Region and still not properly address all of them. Metro Manila encompasses about the same land area as the city of Boston in the US and is home to approximately 13.5 million people.
That is a lot of people and a lot of very different areas to live in! That said, you will find some places to really focus your search based on your desires.
Ultimately, though, these are only a handful of places you could look into settling on. There are tons of other amazing locales scattered throughout the Metro area.
What you are personally seeking, your budget, and what you need to be near will ultimately narrow down that search so that you can hone in on where you want to make your first home in the Philippines.
Makati and Bonifacio Global City (BGC)
Makati and Bonifacio Global City (BGC) are two cities within the Metro with very large and vibrant expat communities.
Many embassies and international schools are located in these areas, and they boast a few of the top hospitals in the Philippines (and arguably in the world). They are really beautiful and fun places, but because of their desirability expect rent to be higher there.
Ortigas Center
Another business area is Ortigas Center, which is within Pasig City. This is another excellent area to be in which has a noticeable expat presence.
Kapitolyo
Our first neighborhood, Kapitolyo, was close to Ortigas but had a much smaller expat community and we thoroughly enjoyed it.
As I mentioned, it is a great "foodie" destination and has lots of really neat places to visit for a cup of coffee or a beer.
Antipolo
If you want to get slightly outside the hustle and bustle of the city (and experience lower rent), Antipolo is a beautiful mountainside community just outside the NCR in Rizal Province.
It is typically a couple of degrees cooler in upper Antipolo and on busy days there is less smog.
Finding a Rental Unit
Finding rental properties in the Philippines is often done via word of mouth. But, as an expat who has not yet established a community in Manila, how can you find a place to live? Don't fret!
There are a few tried and true ways to achieve this even without knowing a lot of people (or knowing anyone for that matter).
Internet Sites
There are a few websites that are reputable with listings in the NCR. The cautionary note here is that sometimes the listings are not removed when rented or can be outdated.
You can still find excellent rentals and information on them, just be patient and don't get frustrated if you contact a lot of listings that are old or have already been rented.
Three such sites that I, and other expats I know, have successfully used in rental searches are:
Facebook Marketplace
Facebook Marketplace in the Philippines is alive and vibrant! Next to Lazada and Shopee, you can do a LOT of online shopping and location of services on Facebook Marketplace – especially in Manila.
This extends to locating rental properties as well. Simply look for rentals and narrow in the location you would like to be in, and you will locate tons of possibilities.
In fact, my wife and I found our current rental and connected with our landlord on Facebook Marketplace. You can also utilize this to determine what the average rental costs for an area might be as you shop around.
Realtors
Realtors often manage rental properties for landlords in the Philippines and are aware of multiple rental listings. This can be very handy as you learn the area and look for a safe place to settle into your new surroundings.
I was able to locate our first home and go through the process with a realtor and it was really excellent because the realtor helped with all of the rental documentation and was a great point of contact for any setup, issues, or negotiations.
The only downside to this was that I did not have a personal connection or relationship with my landlord – everything went through the realtor. That may not be important to you, but it was the only downside for me personally.
The realtors don't cost the tenant any money in the search process. The realtor I used, and the others I talked with, were recommended to me by Filipino co-workers. If you are going to Manila as an expat employee, see if Filipino staff within your organization know some trusted realtors.
If not, there are lots of expat groups on Facebook or other social media platforms that can provide specific recommendations and contact information.
Renting or Buying
Home ownership is a big thing in the United States. So it will probably surprise you when I say that renting is the best option in the Philippines, but before you get mad and stop reading, let me explain why!
Based on Philippine law, it is complex and difficult for foreigners to own land and real estate. This, historically, goes way back and is a highly complex social issue.
But, nevertheless, it is difficult and renting is a much simpler and less legally complex means of finding a place to live.
Owning a House and Lot
Foreigners in the Philippines cannot physically own land.
You will see many possible workarounds on the internet such as a long-term rental contract for the land which the expat then builds a house on (so, in effect, the foreigner owns the house but not the land it sits on) or having a house and lot bought in another person's name.
I am sure that these kinds of arrangements have worked out in some cases, but I highly advise staying away from them. Not only are your investments and interests not fully protected in this kind of arrangement, but in some instances, it can also enter the realm of illegality which could result in legal issues and deportation.
If your spouse or family is Filipino, then that is a different circumstance. But absent from that circumstance, my advice is to stay in the realm of the rented.
Owning a Condo
However, if owning condo interests you, then that is a very real and legal possibility.
The Condominium Act of the Philippines (Republic Act 4726) allows for expats to purchase condos as long as 60% of the building is owned by Filipinos.
Many condos can be purchased directly through the condo developers and they will be able to tell you if you are eligible.
One note is that bank financing for foreigners is possible, but can be very difficult to obtain — so it's much easier to do this if you have the funding available via other means.
Things To Keep in Mind When Renting in Manila
Let's address a few high level concerns you may have up front when it comes to renting in the Philippines.
Traffic
Wherever you decide to be, it is important that you take into account where you need to go. Do you need to be close to good medical care? Are you working and will have to commute? Take those things into account and try to find a location close to your daily needs where possible.
Traffic in Metro Manila can be absurdly bad. As an example, our pediatrician office is around 14 kilometers from our home. Where we are originally from in the US, this trip would take about 15 to 20 minutes.
However, in Metro Manila, it is easily an hour and a half one-way drive. If there is a roadside car wreck or bad weather, that can easily swell to two hours or more. So try and be close to the things you will regularly need to access, if possible, to increase your quality of life and save yourself the commute.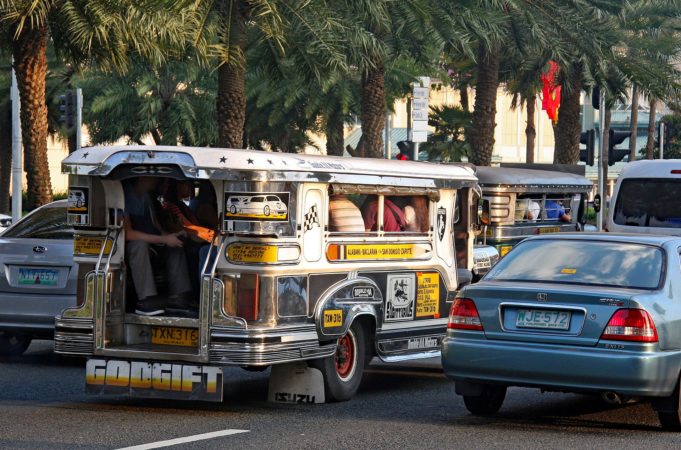 As you look at places, check the Waze app during rush hour time frames to gauge travel times. Waze is quite accurate and useful in Metro Manila.
Language
First, the good news is that most Filipinos speak English proficiently as a neutral, international language, especially in the Metro Manila area where a lot of international business is done and there is a relatively large expatriate community.
If you are coming from an English-speaking country, or have a working knowledge of the language, you will be in good shape. Not only does this make communicating with people, namely your future landlord, easier, but all legal documents in the Philippines, including rental contracts, are drafted in English.
This makes ensuring that the rental contract is understood and sufficient much easier than if you needed to learn Tagalog, Cebuano, or one of the other many dialects spoken in the Philippines.
Security
Now that we have said that, the most important thing for an expat to consider when moving to Manila, as with any big city, is safety. Let me be clear that my family and I have always felt safe and welcome in the NCR, but as with any metropolitan area in any country, there is crime and there are risks.
Understanding and negating those risks are really important as you prepare to begin your life in Manila. Security personnel is extremely common in the Philippines, whether it is going into malls or banks, or living areas. Gated neighborhoods with security are a norm, as are security guards in condo buildings and townhome complexes.
The key thing to examine regarding security when seeing a possible home is whether the security is legitimate or just theater. A good barometer of that is whether the guard to a neighborhood asks for some identification to allow entry or whether they just wave people through.
This is not foolproof but is at least a decent indicator that the security guards for that living area take their jobs seriously.
Lastly, do not be alarmed if you see huge walls around houses with barbed wire or shards of glass at the top. This is not an indication of whether the neighborhood is dangerous or not, but is quite standard.
Pets
If you are like my wife and I, who flew an over 80 pound German Shepherd Dog to the Philippines with us, then your pets are an important part of your family. Luckily, many landlords in the Philippines are open to allowing pets, it simply needs to be negotiated and written into the rental contract.
As with any rental situation, if pets are not allowed then I do not recommend sneaking them in or keeping them anyway because this can land you in a pot of hot water as an expat. If pets are not allowed, look at other places until you find a landlord who is open to your furry family members.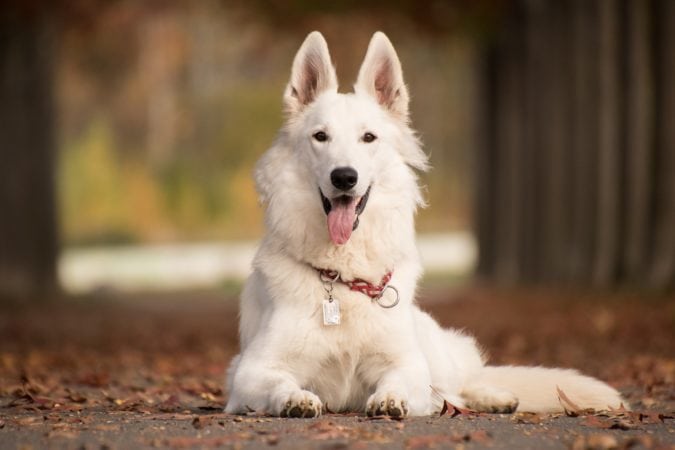 Many condo buildings understandably have limits on what kind of pets you can have and how big they may be. This varies from building to building and condo developer to condo developer. Most of these regulations can be found online or with a call to the information desk for the particular condo development.
When renting a house with a lot, it is important to plan ahead, especially if you are a dog lover like me. Manila is a big, busy, and crowded city, so large yards are a relative rarity. They can be found, but you have to look hard and, in many cases, you may either have to be in a relatively expensive area or get outside of the "downtown" portions of the city.
Either way, communicate clearly with your landlord and make sure the pet provisions, if allowed, are written into the rental contract. As long as you do those things and are a responsible pet owner, you should have no problems with your four-legged loved ones.
Rental Payment
Remember, lots of things are negotiable to be written into the rental contract. Prior to having a Philippine bank account, I was able to negotiate terms into the contract that rent would be paid on a certain date by electronic transfer to the landlord. I then used Wise (formerly TransferWise) to send rent on the due date.
I have known multiple other expats who have negotiated similar payment terms into their rental contract as well. Landlords renting to an expatriate are often glad for a steady source of rental income, so as long as you communicate your payment needs ahead of time and have it written into the contract, there are options.
Post-dated Checks
Often in rental advertisements or contracts, you will see landlords ask for PDCs, or post-dated checks. It is common practice for a new rental in the Philippines to ask for a one-month security deposit, two months rent advance, and PDCs. Basically, after the initial advance and security, you would provide your landlord with ten (10) more checks for the monthly rent dated for future months.
Even though most Philippine banks frown on this officially, it is highly normal in practice. The issue that you, as an expat, may run into, is what to do if you don't have a Philippine bank account. Typically, you cannot open a Philippine bank account until you have a slightly longer-term visa and either what is called your Alien Certificate of Registration (ACR) card or, if employed, your Alien Employment Permit (AEP) card.
Some expats say that they have opened a bank account with an entry-level visa and without either of these cards by going to the right bank branch and talking really kindly, but that is not my personal experience or the experience of the people I am closest to. Most Philippine banks are sticklers for paperwork – which is a good thing when you think about it!
Foreign Checks
All that said, issuing checks from your bank in your home country is possible in many instances but is highly time-consuming. It can take weeks upon weeks for foreign checks to clear in the Philippines, which is inconvenient for you and not something your landlord is likely to enjoy either. How do you pay then?
Paying in Advance
An additional way to pay, if you have the capital, is to pay for a year in advance. Landlords I have dealt with and talked to in the NCR love this approach because they are guaranteed that money upfront and, oftentimes, you can negotiate a lower rent or better terms by taking this approach.
However, even though I am currently paying rent this way, I would still advise caution in utilizing this, especially as an expat new to Manila. My landlords in the Philippines have been incredibly reasonable and good to deal with, but there certainly are bad landlords just like anywhere else in the world. If you pay the rent in advance and end up with an exploitative or terrible property owner, you have little recourse and will be out a considerable amount of money.
So, unless you have rented from the person before and know them to be a trustworthy landlord, or know the person in some other way in which there is a relationship of trust, my advice would be to pay monthly initially and to simply understand that this may be a future option.
Utilities
Getting accounts set up without an ACR or AEP card, as mentioned earlier, can be really challenging. Thankfully, most landlords realize that and will help you establish accounts; just make sure to communicate to them your needs and that you would like assistance in that regard. Water is typically billed straight to the address.
Electricity
I have often found electricity also to be billed straight to the address in the name of the owner or a relative, but then the landlord has the lessee pay those directly to the water and electric company.
This is a good point for me to tell you to budget extra for electricity! While many things are very affordable in Manila, the one thing that I have found to be much more expensive is power. As an example, to use central heating and air nearly full-time to cool and heat an approximately 1,200 square foot home in the Southeast United States costs my family about $100 to $150 (around ₱5,000 – ₱6,00).
To cool a similar space in the Philippines, turning off the aircon units when not in a particular room, it is easily around $250 (or around ₱13,000). There certainly are ways to cut down on this cost and the Filipinos I am friends with are able to keep their energy costs much lower; however I love to be cool, especially when I sleep, and so this is an expense I've made peace with. I simply want to let you know that energy costs are expensive, so prepare your budget for that unless you are more comfortable being hot than I am.
Internet
Lastly, your landlord can also help you set up an internet connection as long as you communicate that. Internet speeds and reliability are highly variable throughout the NCR. The areas I have lived in have been very good, but some of my co-workers struggle with a reliable connection.
This is entirely dependent on the internet infrastructure in the area and is really difficult to determine when you are looking at potential residences. One solution is to ask what internet service is provided and if the landlord knows about the speeds.
If there is an active connection there when you look, ask if you can briefly connect and run a speed test at SpeedTest.net. Also, if you see neighbors around while you are viewing the residence, ask how the connection and speed is.
Flooding
It is often said there are only two seasons in the Philippines, the rainy season and the hot (less rainy) season. Because Manila sits along the Manila Bay on one side and the Sierra Madre mountain range on the other, it is a bit of a bowl.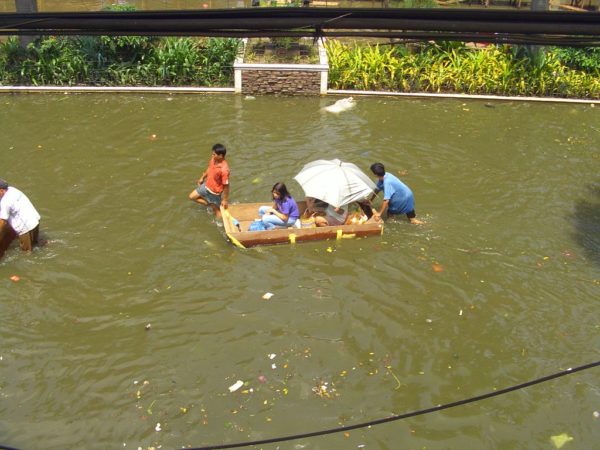 During the rainy season, and especially during typhoons or the monsoon rains (known as the habagat), flooding is really common and can be an issue where you choose to live. If you ask if a property floods, it is not uncommon for the answer to be "no".
I, personally, have found a better barometer question to be, "How high did the floodwaters get here during Typhoon Ondoy?" And I don't mean that jokingly — Ondoy was a devastating typhoon for the Metro Manila area which caused lots of destruction and pain.
But landlords and neighbors will often very honestly answer and show you how high the floodwaters came in Ondoy. If the height they show you isn't very high, or they say the area didn't flood during Ondoy, then the residence is likely safe from most flooding. It isn't a foolproof method, but I have gathered much more information from this during house hunting than simply asking, "Does it flood?"
I simply want to reiterate not to ask this question jokingly and do so with a sense of humility and understanding of the loss from Ondoy when you ask it. It is a perfectly legitimate question and I have never had anyone get offended by it, but it should also not be taken lightly just how much suffering Ondoy brought on.
Now, On to You
There you have it! You are now a pro at hunting for rentals in the National Capital Region of the Philippines. It can seem daunting to find a new place in a new country, but this information should have you on the fast track to making the experience not be quite so overwhelming.
The Philippines is home to amazing, brilliant, and incredible people and is a fantastic place. So take this information as part of your journey and start the adventure.
Just remember the three checks – check for traffic, check for flooding, and check for security – and the rest will make itself clear to you. Oh… and if you are like me, check for air conditioning!
Good luck in your search and best wishes in making your new home abroad. Until next time, always carry an umbrella and tuloy po kayo sa Pilipinas (welcome to the Philippines)!