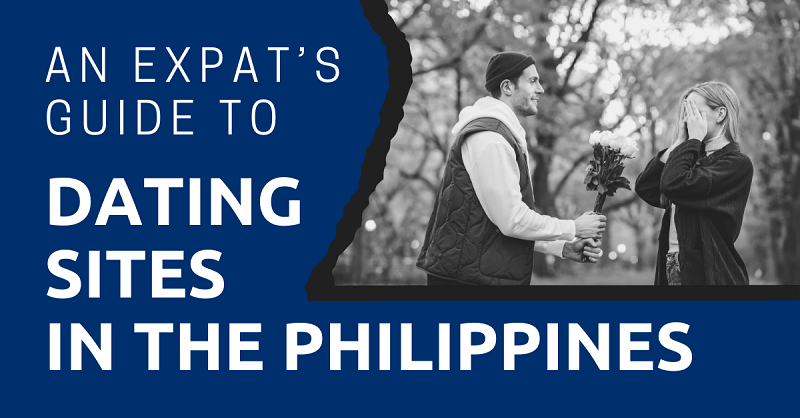 Finding a partner in the Philippines is usually easier if you already have a social network in the country, or know someone from the Philippines who can help you find a partner. Plenty of scams run online just to milk foreigners for their hard-earned cash and have no interest in finding a partner.
But for those who don't have anyone to help them seek out a partner, going online can still be a good option if you learn how to navigate these troubled waters. So follow the steps below, and I'll guarantee you'll have no problem finding a Filipina girlfriend or Filipino boyfriend online in no time.
This article will take approximately 18 minutes to read. Don't have the time right now? No worries. You can email the ad-free version of the article to yourself and read it later!
Rules of Engagement in Online Dating in the Philippines
When using dating apps in the Philippines, you will have a lot of competition. It's important to stand out from the crowd and get someone interested in talking to you. Here are some pointers on how to approach a Filipina/o online, and also how to avoid getting scammed.
Learn a Few Tagalog Phrases
Filipinos absolutely love this! When you send your first message, stay clear of the template answers Tinder wants you to use. Learning a few simple sentences and words in the local language can make your Filipina/o melt in your hands.
Try this – "Ganda [or pogi] mo naman, kumusta?" (+ a smiley face or whatever). It means "You're so beautiful, how are you?"
Interestingly enough, you usually get a reply in English like, "Oh wow, you speak Tagalog?" After that, you could say, "Konti lang, I'm trying to learn. Maybe you could teach me some more?"
Konti lang means "a little bit" so that should get you off the hook and not have to continue the conversation in a language you don't actually know.
Avoid First Contact Outside the App
When meeting a Filipina/o on a dating app, never pass on your contact information like a WhatsApp number or messenger immediately. Contact them through video chat on the app instead to avoid getting catfished. That way, if this is not an exciting person to continue talking to, just remove the match.
Meet at a Public Place For The First Time
If you're a foreigner who already moved to the Philippines, don't give any personal details about where you live. If you're planning a date at home, meet your date somewhere close by and pick him/her up.
This is important, as he/she might just be a decoy to get into your home and rob you. If you live in an area without guarded protection, we recommend canceling any home dates before you get to know someone in person.
Dating Apps in the Philippines
If you're already in the country, apps are the best option for finding a partner — fast! Tinder and Bumble are great options in the Philippines, with thousands of profiles created every day. OkCupid is another contender you might consider if you're looking for an alternative that doesn't just focus on appearance. We will go through the pros and cons of these apps and what type of people you can expect to find.
However, the Tinder and Bumble crowd in the Philippines is not quite the same as in the US or European countries. While it's more common to use these apps to find casual hookups in the West, you won't find that many options in the Philippines for flirting and fun (or, at least that's what they claim on their profiles).
Keep in mind that the Philippines is still a deeply religious country and the people value family life more than running around having casual dates every weekend. So most women you meet that are sincere in meeting you are not looking for a one-night stand and value family and long-lasting relationships. If this is not what you're seeking, then finding short-term flings can be quite difficult.
Tinder
If you're a decent-looking person, prepare to be bombarded for the first 24 hours with Tinder users who are interested in meeting you. From the moment you register, upload a profile pic and fill in your profile info, you will probably see 99+ users who already 'swiped right' and are eager to meet you.
But does that mean you should pay for the premium plan to see them? No, absolutely not. Most of these potential mates will pop up on your feed anyway, and you'll probably end up with 10-20 matches already in the first 48 hours. But the paid plan might come in handy in some cases where you need to stand out from the competition.
Tinder Pricing
| | |
| --- | --- |
| Tinder + | 230.42 PHP ($4) per month |
| Tinder Gold | 358,72 PHP ($6.5) per month |
| Tinder Platinum | 538.33 PHP ($9.99) per month |
Pro tip! If you're in the Philippines, download and register the Maya app (formerly Paymaya). Here you can find vouchers for weekly premium plans on Tinder for only 75 PHP and can cancel any time.
The least interesting feature of a paid upgraded plan on Tinder is that you can see who swiped right on you. Since you've already swiped right on 80% of those before in your feed, is it worth looking at the other 20%? Maybe, but usually, these are men and women who have a broader search area than you and who are located miles away.
For picky daters who only chase the cream of the crop, the most interesting feature to have is the Super Likes. This could be a good way to grab the attention of the most popular users on the app. It will also signal that you made an extra effort in matching specifically with them. You can get weekly 5 Super Likes on any of the paid plans on Tinder.
Tinder Pros:
A huge member base in the Philippines
Passport feature for people living outside the Philippines
Able to boost your profile to get noticed more often
Tinder Cons:
Loads of inactive profiles and catfishing accounts
Probably the most interesting paid feature is the Super Likes that are included in the Gold plan. If you want to catch the attention of the most popular girls on the app, this could be a good way to grab their attention. It will also signal that you made an extra effort in matching specifically with her. You can get 5 Super Likes every week on any of the paid plans from Tinder.
Bumble

Here, the female members are in charge of contacting you. Since Filipinas are quite shy, don't expect matches and dates to pour in like Tinder. The member base is also quite smaller than its competitor, but that does not need to be a disadvantage. The quality of the profiles is much better on Bumble, which means that there is a smaller chance of getting catfished. Members that you get in your feed are mostly active members, so you can expect a reply quite fast if you match with someone.
Bumble has a few paid features as well like extending a match. If you match with a girl on Bumble, she needs to send you a message first within 24 hours. If not, you can pay to extend that match and give her another 24 hours.
Bumble Pricing
| | |
| --- | --- |
| Premium | Prices |
| 3 months | 1,190 PHP ($21) |
| 6 months | 1,990 PHP ($35.5) |
| Lifetime | 3,990 PHP ($71) |
A Filipina never leaves her phone, and she will certainly know within 24 hours that she has matched with you. So paying to extend a match is completely useless. If a Filipina is interested in you, expect to hear from her 5 minutes after your match. If not, don't waste your money on an extension and move on.
Bumble Pros
High-quality profiles
Free messaging
Integrated video chat
Bumble Cons
First contact is made by female members only
Since women are in charge here, make sure to boost your profile frequently to get more attention. That's the main paid feature on this app that I would recommend using since you do have a lot of competitors that use this feature on Bumble frequently to grab the eye of more potential matches.
OkCupid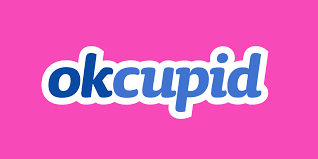 This app has grown a lot in popularity lately and has more or less the same amount of members as Bumble in the Philippines. The main difference though is in what age group you're looking for. 29% of members on Bumble are in the range of 18 to 24 years old, while OkCupid has most members in the 45 to 54 age group.
So if you're middle-aged and would like to find a mature partner, OkCupid might be the best app compared to Tinder or Bumble. Most of the important features are also free on this app, so it won't cost you to match, flirt, and send messages to other members.
OkCupid Pricing
| | |
| --- | --- |
| Premium | Prices |
| 1 Month | 837 PHP ($14.99) |
| 3 Months | 558 PHP ($9.99) |
| 6 Months | 418 PHP ($7.49) |
OkCupid is more of a combination of a traditional dating site and a match app, so they are more focused on finding matches for you based on the info that you put in your profile. When you sign up, you will need to answer 15 questions about your personality and political stands. Based on this info, OkCupid will find the matches that are best suited for you close by.
OkCupid Pros
Own matching algorithm to help you
More detailed and updated profiles
User-friendly and familiar setup
OkCupid Cons
Expensive premium features
The best feature of the paid plan is the possibility to see how potential matches have answered the public questions in their profile. This gives you an idea of what type of person he or she is, and these questions make an excellent conversation starter when you match with them. So here, everything is about matching personal traits and interests, not just looks and quick hookups.
Filipino Dating Sites
Most members you find on dating sites are interested in finding foreigners who live abroad, allowing them to move out of the country and get a better standard of living. So if you're an expat living in the Philippines, this might mean that you will get fewer replies and interest from girls on dating sites.
But if you're living in the US or Europe, dating sites in the Philippines can be a great way to contact beautiful men and women who are ready to leave the country and move abroad.
Also, there are way more scammers on dating sites than local dating apps, so beware of members asking for financial support after a few messages back and forth.
DateInAsia Philippines

This is a completely free dating website that is growing fast in the Philippines. The number of profiles is limited compared to dating apps but this site does seem to have mostly verified and real profiles. When you sign up, you go through a verification process, making it harder for scammers to create profiles on the site.
On DateInAsia Philippines, most of the profiles are from the Cebu region. So if you live in the National Capital Region, it can be quite challenging to find an ideal mate. For men who live abroad, however, this site could be a great starting ground for finding a Filipina who's interested in moving out of the Philippines.
If you love socializing online, DateInAsia Philippines also has a group chat function where you can talk to multiple members and build your social circle in the country at the same time.
DateInAsia Pros:
Several search functions to find an ideal mate near you
All features on the site are free
They also have a free app version
DateInAsia Cons:
Very limited amount of profiles
The verification process is lengthy and time-consuming
FilipinoCupid

FilipinoCupid works well for expats and for those who don't live in the Philippines, as many Filipinos also use this site for local dating. Most features on this site are paid, like contacting members and seeing who likes you. You can, however, send messages to paid members or members who have contacted you.
FilipinoCupid Pricing
| | |
| --- | --- |
| Membership | Prices |
| Gold | $43.75 per month |
| Platinum | $51 per month |
| Diamond | $91.98 per month |
Women can make free profiles on the site. So your best move for getting contact is to have a good profile and send hearts to women you are interested in. If she contacts you, you can reply to her for free.
However, there is quite a lot of competition from foreigners who are looking for a companion here, especially from the US and European countries. So if you want to stand out and get more responses, you could opt-in for a 1-week subscription starting at $21.5 to get the ball rolling.
To sum it up, having a paid membership on FilipinoCupid is essential to make yourself stand out and be able to contact women as much as you like. And it's also important that you are a paid member that can receive messages from girls, as they usually don't have a paid membership.
PinaLove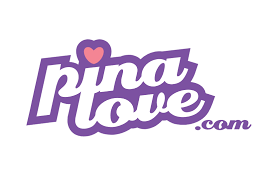 PinaLove is a free dating site where you can contact anyone you like, with more features available on paid subscriptions. When you message a girl, that message is queued. To avoid this, you can pay for a subscription and make sure she gets your message fast.
PinaLove Pricing
| | |
| --- | --- |
| Membership | Prices |
| Premium | $24.95 per month |
| Premium | $16.65 per month for 3 months |
| Premium | $ 9.99 per month for 1 year |
There are some other advantages as well to the premium package, like hiding your profile and more search options. But, if you can make an interesting profile on these sites and learn a few Tagalog phrases to contact women, you can manage quite well without a premium subscription here.
So in summary, you don't need to pay to contact someone you like on PinaLove, but it's imperative if you expect to get any contact on this site. Picture that you and 50 other paid members have sent her a message the same day; do you think she will scroll through all of these just to find your message? Absolutely not. So to make sure she reads your message first, paying for a subscription is recommended.
Dating Sites vs Apps
To avoid scams, you should be equally careful on dating sites and apps, as scams are pretty common on both platforms. So follow the guidelines above on how to engage in contact, and be very careful in sharing your personal details with anyone online.
On dating sites like PinaLove and FilipinoCupid, you will find women of a much higher caliber than the regular dating apps like Tinder or Bumble. One of the reasons why a lot of the more attractive women choose this option is that they are not bombarded constantly with messages from local guys, and are more interested in meeting foreign men.
For an expat living in the Philippines, however, the response might be a bit less on dating sites than on dating apps. The reason why is that women who use Tinder, Bumble, or OkCupid, are searching for someone close by and are not interested in moving to another country to find a boyfriend. Dating sites, however, give the girls a chance to see their one true love in any part of the world and have way more options to choose from.
Free Dating Sites and Apps
If you don't want to spend any money on dating sites to find a date or potential partner in the Philippines, there are options for you. Although some have paid features, you can still get plenty of action without them.
DateInAsia is the easiest website for both expats and those living outside the country to get started with. Absolutely no features are behind a paywall. If you prefer using your phone, the website is mobile optimized, and they also have a decent app with all of the same functions as the website.
Tinder has a huge member base in the Philippines with hundreds pouring in daily. For those who don't live in the main city regions and want to find someone local, this is the best option for you.
Bumble is for those who want to take their time and let the girl decide to contact you. The app has a good selection of quality profiles of serious women and men that would love to meet you.
Now, on to You
If you live outside the Philippines, you should focus more on dating sites. But expats who are already located in the country should focus more on apps. The main reason is that apps are usually targeted to find a match close to you, making it much easier for expats to find locals for dates.
On dating sites you'll find mostly Filipinos who want to get out of the country and find someone abroad, so finding a match here as an expat might not be as easy as apps like Tinder, Bumble, or OkCupid.
And to leave off, we'll summarize our rules of conduct:
Learn some Tagalog phrases to get the guys and girls more interested in talking to you.
Don't give your contact info right away and first off try to get a video chat to see if the person is legit or not.
Meet in a public place first, even though you're planning a date at home
Keep this in mind, and we're sure you'll have a great time dating in the Philippines!