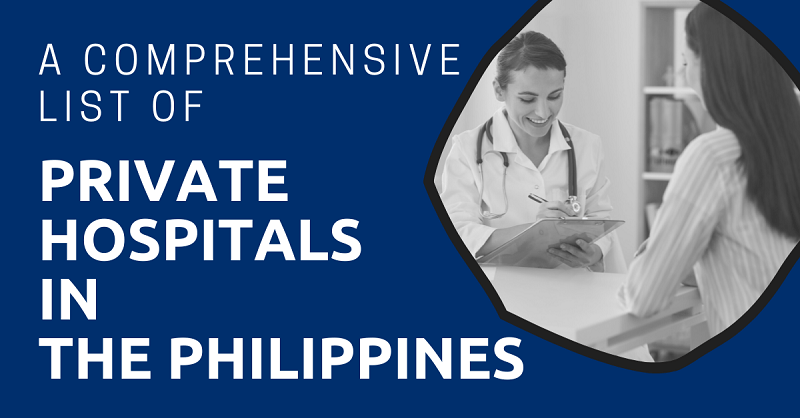 There are many things to consider when you are planning to visit or relocate to the Philippines. Knowing where the closest private hospitals are should be at the top of the list. If you happen to need medical help, it's good to know that you can count on talented Filipino medical professionals.
Expats who have made the Philippines their home are fortunate to have access to world-class medical facilities and top-notch medical expertise. In some cases, it can be better than it is back home. The trick is knowing where to find the best medical care.
For expats who expect the highest quality of care, this means finding out where the best private hospitals are located.
This article will take approximately 16 minutes to read. Don't have the time right now? No worries. You can email the ad-free version of the article to yourself and read it later!
Types of Hospitals in the Philippines
First, for those who are unfamiliar with the Philippine medical system, hospitals are divided into three main categories.
Primary facilities offer first-contact emergency services and hospitalization for simple cases.
Secondary facilities provide care for those who require hospitalization and/or specialists with at least 6 months of experience in their field.
Tertiary hospitals provide expert care for those who need access to experienced specialists and the most sophisticated diagnostic equipment.
The Public System vs. the Private System
The Philippines is home to about 1,800 hospitals. Of those, approximately 60% are privately operated. The other 40% are public facilities. In terms of the healthcare professionals that work in the Philippines, about 70% of them are employed by the private sector. As you can probably imagine, there are some very significant disparities between the two systems.
Perhaps the most noticeable difference between the private and public medical systems in the Philippines is funding. Simply put, the public system is woefully underfunded and exceedingly strained.
This results in public hospitals not having the same modern equipment that private hospitals do. On top of that, the majority of Filipino medical professionals opt for the higher wages and better working conditions offered by the private system.
Illustrating the Disparity
To illustrate the differences between the two systems, we can compare an account of an experience in a public hospital to an experience in a private facility as told by an expat in Cebu City.
He spoke of a neighbor's 14-year-old son who collapsed and became unresponsive. An emergency vehicle from the local barangay hall arrived within minutes and transported the young man to a nearby public hospital. Unfortunately, private care wasn't an option for the boy.
According to the expat, the hospital was ridiculously overcrowded and filled with beds that sat no more than two feet apart. It was also clear to him that the ward was grossly understaffed.
When he saw his neighbor's son, he was shocked to see that the sister was operating a manual ventilator. The 14-year-old boy had stopped breathing several hours earlier and no ventilation machines were available.
In this case, the doctors and nurses were phenomenal. The main point here was the lack of such basic medical equipment and the overall state of this particular public hospital.
The expat then told of his week-long stay at a private hospital after suffering a sudden and severe medical issue. Being right in Cebu City and close to Chong Hua Hospital, an ambulance was quick to arrive and deliver him to his destination where the medical professionals immediately sprang into action.
As he recovered in his air-conditioned private room, he was regularly visited by a team of doctors and nurses who tended to his every need. During his week at Chong Hua, he was given a full battery of tests including CT scans, electrocardiograms, and regular blood work. No line-ups or waiting around.
While his insurance didn't cover the cost of the private room, it took care of everything else. He said that he would gladly pay a little extra for the privacy and amenities if he ever found himself in a similar situation.
What to Expect When You Arrive at A Private Hospital
It doesn't matter if your friend drives you to the hospital or you arrive in an ambulance, you can rest assured that you'll be tended to right away. In most cases, you will be given a bed in the emergency ward while the doctors and nurses get the situation under control. You will also likely be asked about your plans to pay the bill. This is where it helps to have your medical insurance details in order.
If doctors decide to admit you, and you agree, then you can ask for a private room. Otherwise, you may find yourself in cramped quarters with little more than a draped bed sheet separating you from your neighbors. If your medical emergency does not require a stay, then you simply settle your bill and walk away.
It's worth noting that private hospitals in the Philippines are clean and very well organized. There are more than enough medical professionals on hand which means you will be immediately afforded all the attention you require. Such a calm, professional atmosphere can certainly help relieve a lot of the stress associated with a hospital visit.
List of Private Hospitals in the Philippines
According to the Private Hospitals Association of the Philippines (PHAP), the Philippines is home to 1,071 private medical centers. Of those, about 600 are members of the PHAP.
If you go to their website, you'll find a comprehensive list of all private hospitals that are PHAP members. This is a great starting point in your search for a private hospital. You will find some helpful information including location, contact information, and the hospital's bed capacity.
While it wouldn't be realistic to list all of the private hospitals in the Philippines, you can use the following information to commence your search. These recommended private facilities are among the best in the Philippines and they are listed according to the region in which they operate.
Private Hospitals in Manila
The Medical City – Tertiary hospital with 500 beds
Alabang Medical Clinic – Secondary care facility with 30+ beds
Makati Medical Center – Tertiary facility with 600 beds
Private Hospitals in Quezon City
St. Luke's Medical Center – Tertiary hospital with 640+ beds
Pacific Global Medical Center – Secondary facility with 100 beds
Allied Care Experts Medical Centre – Tertiary hospital with 100 beds
Private Hospitals in Cebu
Chong Hua Hospital – Tertiary hospital with 660 beds
Adventist Hospital – Tertiary clinic with 60 beds
Dr. Ignacio M. Cortez General Hospital – Tertiary facility with 60 beds
Private Hospitals in Davao City
Adventist Hospital – Secondary hospital with 75 beds
Brokenshire Integrated Health Ministries – Tertiary hospital with 200 beds
Alterado General Hospital – Tertiary hospital with 160 beds
For anyone planning to spend time in any other part of the Philippines, you can find private hospitals in the following regions:
Region I
Dagupan Doctors Villaflor Memorial Hospital – Dagupan City
Lorma Medical Center – La Union
Luzon Medical Center Inc. – Dagupan City
Nazareth General Hospital Inc. – Dagupan City
Metro Vigan hospital – Ilocos Sur
Region II
St. Paul Hospital – Cagayan City
Javonillo Hospital – Isabela
Isabella United Doctors Medical Center Inc. – Cagayan City
Dr. Ronald P. Guzman Medical Center – Tugugarac City
PLT Luis A. Tiam Medical Center – Nueva Viscaya
Region III
Allied Care Expert Malolos Doctors – Malolos Bulacan
Angeles Medical Center Inc. – Angeles City
Central Luzon Doctors' Hospital – Tarlac City
Floridablanca Doctors' Hospital Inc. – Pampanga
Isaac & Catalina Medical Center – Balanga City
Region IV
Adventist Hospital Palawan – Princesa City
Angono Medics Hospital Inc. – San Isidoro
Batangas Health Care Hospital – Batangas
Bauan Doctor's General Hospital – Batangas
Calamba Doctors' Hospital – Laguna
Region V
Ago General Hospital – Legaspi City
Leon D. Hernandez Memorial Hospital – Camarines Norte
NICC Doctors Hospital – Naga City
Sorsogon MMG Hospital & Health Services – Sorsogon
Universidad de Sta. Isabel Health Services – Camarines Sur
Region VI
Bacolod Adventist Medical Center – Bacolod City
Capiz Doctors Hospital – Capiz
Dr. Pablo O. Torre Memorial Hospital – Bacolod City
Iloilo Doctors Hospital – Iloilo City
Panay Healthcare Multi-Purpose Cooperative – Kalibo
Saint Jude's Hospital Inc. – Kalibo
Region VII
Cebu North General Hospital – Talamban
Cebu South General Hospital – City of Naga
Holy Child Hospital – Dumaguete City
Mactan Doctors Hospital – Lapu-Lapu City
Englewood Hospital – Tagbilaran City
Region VIII
Bethany Hospital – Tacloban City
Consuelo K. Tan Memorial Center – Sogod
Our Lady of Porziuncola Hospital – Calbayog City
United Shalon Medical Center – Tacloban City
Region IX
Basilan Community Hospital Inc. – Isabela City
Brent Hospital and Colleges Incorporated – Zamboanga City
Ciudad Medical Zamboanga – Zamboanga City
Ospital ng Kabataan ng Dipolog – Dipolog City
Zamboanga Peninsula Medical Center – Zamboanga City
Region X
Abella Midway Hospital – Valencia City
Adventist Medical Center – Iligan City
Cagayan de Oro Polymedic Medical Plaza – Cagayan de Oro
Malaybalay Polymedic General Hospital – Malaybalay City
Tagoloan Polymedic General Hospital – Tagoloan
Region XI
Good Shepherd Hospital of Panabo City – Panabo City
Isaac T. Robillo Memorial Hospital – Calinan
Lianos Medical Clinic & Hospital – Digos City
Masongsong Clinic – Digos City
Panabo Polymedic Clinic – Panabo City
Region XII
Adventist Medical Center – Iligan
Auguis Clinic & Hospital – General Santos City
Dr. Arturo P. Pingoy Medical Center – Koronadal
Howard Hubbard Memorial Hospital – Polomolok
Kidapawan Doctors Hospital Inc. – Kidapawan City
Region XIII
Andres Soriano Memorial Hospital Cooperative – Bislig
Butuan Doctors Hospital – Butuan City
Miranda Family Hospital – Surigao City
San Francisco Doctors Hospital Inc. – San Francisco
Surigao Medical Center – Surigao City
Best Private Hospital in the Philippines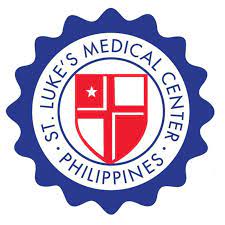 The Philippines is home to some of the best private hospitals in the world. However, if one of them stands out above the rest, it would have to be St. Luke's Medical Center in Quezon City. In addition to providing world-class patient care, St. Luke's is a leader in research and education. St. Luke's Medical Center also boasts over 1,700 doctors along with over 2,500 non-medical employees.
This private hospital has over 640 beds and features the most modern medical equipment including:
3-Tesla MRI
1152-slice dual-energy CT scanner
PET scan
Cyclotron
Contingency Plan
If you are an expat in the Philippines, and you want to receive the best care, then you are far better off using private hospitals. This is especially true for those who encounter more severe medical emergencies. The biggest problem is that many of the best private hospitals are generally located in and around major cities like Manila, Cebu City, and Davao City. Unfortunately, not all the best places to live in the Philippines have access to private hospitals.
If your medical emergency is pressing and the nearest private hospital is too far away, then you need to be prepared to avail of the services of a public facility temporarily. This can be somewhat scary for anyone who is used to sparkling-clean hospitals that have ample staff on hand to help.
Public hospitals in the Philippines can be extremely chaotic and you will often find yourself placed in tight quarters with other patients.
Shortcomings aside, the public system still delivers quality care. If it's an option, you can always upgrade your accommodations to a private or semi-private room to get away from the pandemonium of the cramped public bedspace.
Many private rooms in public hospitals come with modern amenities like air conditioning, television, and a comfort room with a shower which can make your stay much more pleasant. Private rooms in public hospitals normally range from ₱800 to ₱1,500 (around US$14 to US$25) per day.
You can then transfer to a private hospital when the time is right.
Plan Ahead
As stated above, for expats who reside in the provinces or other remote areas, the closest private hospital might be hours away. In this case, it's a good idea to plan ahead.
Think of it similarly to an evacuation plan or a fire drill. Knowing exactly what to do will save precious time and hopefully minimize the level of panic.
An effective response plan starts with prevention. Before you come to the Philippines, make sure to see your physician to get appropriately inoculated. Doing so will greatly minimize the possibility of contracting some of the nasty viruses and pathogens in the Philippines that can land you in the hospital in the first place.
These include but certainly aren't limited to:
Dengue Fever
Encephalitis
Hepatitis
Typhoid
Malaria
You should also familiarize yourself with the best private hospitals in the area you plan to be in. This can save you a lot of valuable time and needless panic should you suddenly require medical attention.
Ambulance Service in the Philippines
In many countries, you can simply call 911 to summon an ambulance that will respond within minutes and take you to the nearest hospital. While this approach might work in a major Philippine city, it's a little different in out-of-the-way locations in the provinces.
In those places, you can get an emergency vehicle to respond and transport you to the hospital, but there's a good chance that it won't be manned by trained paramedics. In fact, you would be lucky to have anyone onboard who knows much beyond basic first aid.
This illustrates another reason for making sure you have easy access to a private medical facility. Peace of mind comes with knowing that an ambulance, paramedics, and a private hospital are close by.
As a point of interest, you can expect to pay about ₱2,000 (around US$34) for an ambulance which is much cheaper than getting an ambulance in many other countries. In 2022, the average cost of this service in the United States hovers around US$1,200 which equals about ₱70,000.
Paying Your Hospital Bill
Speaking of money, another thing that you need to prepare yourself for is paying the bill which you can do either in cash or by credit card. In the Philippines, those who seek medical help at a private hospital usually have to pay upfront.
This underscores the importance of understanding how your medical insurance works. Some policies take care of the billing right away while others will reimburse you after you have paid. Also, be aware that some insurance policies only cover certain ailments and injuries.
OPD Consultation Costs
Not all medical situations require a night at the hospital. Instead, a simple visit to a physician's office will often suffice. In these non-emergency instances, you can expect to pay between ₱500 and ₱1,000 (around US$10-US$20) for a consultation. Of course, your medical plan might absorb that cost.
Medical Tourism
The Philippines is one of the most popular destinations in the world for medical tourists. In fact, it was ranked number 8 in medical tourism in 2015. People from all corners of the globe come to private hospitals in the Philippines for all sorts of procedures ranging from hair transplants and nose jobs to eye surgery and stem cell therapy.
This is because private hospitals offer high-quality services and are a lot cheaper than they are in so many other regions. For instance, you could expect to pay a little over ₱200,000 (around US$3,402) for liposuction in the United States whereas the same procedure in a private Philippine hospital might run you about ₱50,000 (around US$850).
Because medical tourism thrives in the Philippines, many private operators specialize in specific medical areas. In other words, some private hospitals are much better equipped to deal with specific conditions and ailments than others.
Why is this important to know? Well, if you develop a heart condition or suffer a heart attack while visiting the Greater Manila area, you would be likely best served going to a private facility like St. Luke's Medical Center or Makati Medical Center as they specialize in heart disease.
Another reason for the success of medical tourism is the government's support of the industry. They have even created laws to bolster the sector. This all but ensures that private hospitals in the Philippines will continue to be successful and capable of providing some of the highest-quality medical care on the planet.
Dental Care
Did you know that most private hospitals in the Philippines provide dental services? A simple dental procedure such as cleaning or having a troublesome cavity filled is quite costly in many foreign countries. You can pay hundreds or even thousands of dollars every year to maintain your pearly whites. Well, not in the Philippines.
The cost of dental care varies from clinic to clinic because private hospitals set their fees. With that said, a standard cleaning should cost about ₱700 (around US$12) although it can be as much as ₱1,500 (around US$25) or higher depending on such factors as:
Difficulty in the cleaning
Medication required
Existing cavities and infections
The need for deep scaling
Dental clinics in private facilities do a lot more than basic cleaning. For example, the following procedures and prices are among the many dental services offered at the San Salvador Dental Clinic in Quezon City.
| | |
| --- | --- |
| Procedures | Prices |
| Tooth Extraction | ₱2,000 (around US$34) |
| Tooth Bonding/Filling | ₱2,000 (around US$34) |
| Fluoride Treatment | ₱1,200 (around US$20) |
| Root Canal | ₱5,500 (around US$93) |
| Retainer | ₱4,500 (around US$76) |
| Metal Braces | ₱40,000 (around US$680) |
| Teeth Whitening | ₱14,000 (around US$238) |
| Wisdom Tooth Removal | ₱15,000 (around US$255) |
As you can see, these private dental providers are very affordable and allow expats to maintain a high degree of dental health without paying massive bills.
Even if your medical insurance plan doesn't cover dental work, the low prices and high-quality service is hard to pass on.
Now, on to You
Whether you are just visiting the Philippines or planning to make it your new home, knowing about the medical system here is critical. Getting the appropriate medical coverage is too, but understanding health insurance in the Philippines is an entirely different topic.
It's now on to you to take a few moments to get further acquainted with the private hospitals that operate in your area. Some facilities will even let you preregister which can save a bit of time and trouble.
By choosing a private hospital, you can be confident that you will be given the best care possible and have access to the most modern medical equipment. You can even catch up on any needed dental work while you're at it.