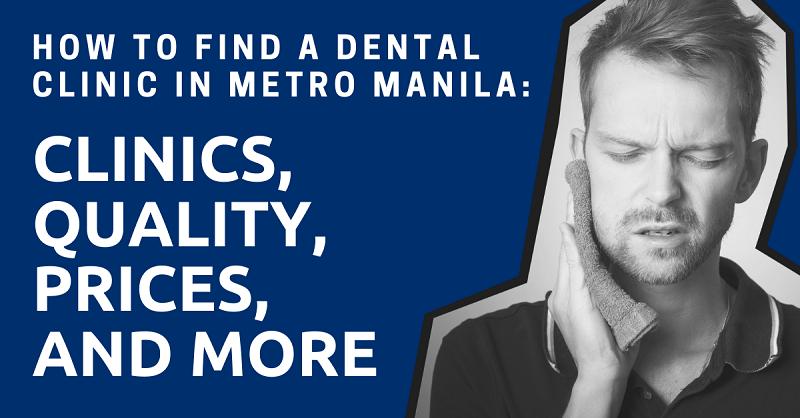 A bite of your favorite Filipino food turns sour with the onset of a sharp, throbbing pain.
With worsening pain on your swollen cheek, you decide it is time to consult a dentist.
Prior knowledge of dental clinics in Manila comes handy in situations like these.
Fortunately, this guide can help you learn about the variety of options for choosing a dental clinic in Metro Manila, covering quality, types of providers, cost of services, and more.
This article will take approximately 21 minutes to read. Don't have the time right now? No worries. You can email the ad-free version of the article to yourself and read it later!
Why Manila?
Dental tourism is growing worldwide. Many countries, including the Philippines, have been developing their dental industries' treatment quality, facilities, and costs in order to compete with popular medical and dental tourism destinations such as Thailand, Vietnam, and Singapore.
Here are some of the many benefits of choosing Manila for a dental treatment:
English is widely spoken in the Philippines, which means communication isn't going to be a problem when you are in the country.
Dental treatment in the country's clinics is cheap. For example, a single-tooth dental implant would cost you $2,500 USD in the US, UK, and Australia — this is twice as much as the cost to get it done in a dental clinic in Metro Manila.
If you are from Australia, it's cheaper and faster to fly to the Philippines compared to other popular dental tourism destinations such as Bangkok, Thailand.
You can explore the Philippines' many unspoiled beaches, diving spots, and other sights while in the country.
However, the dental tourism industry in the Philippines is still being developed. The quality of dental clinics, even those within Metro Manila, is still hit-or-miss. Some clinics have facilities that are comparable to those in developed countries, while other clinics' standards might not be up to par.
If you move here, you should do some research to find clinics that offer inexpensive yet excellent dental services.
Dentists' Credentials
A majority of dentists in the Philippines graduated from reputable dentistry schools in the country. Dentistry courses offered in local schools are patterned after the dental school curriculum in the US and take six years to complete.
After graduating, many Filipino dentists pursue postgraduate education in the US or other Western countries.

To practice dentistry in the Philippines, dentists must obtain a license. If you wish to be certain that you're consulting a licensed dental professional, you can verify their license through the Professional Regulation Commission's website.
General Dentists
Equipped with a bachelor degree in dental surgery, general dentists offer basic dental treatments and procedures, including tooth removal, dental cleanings, dental fillings, and check-ups.
It's also possible for certain general dentists (i.e., those who are trained in specific areas of specialist dentistry beyond general dentistry) to provide complex procedures such as putting braces. Note that this procedure may require seeing both a general dentist and an orthodontist.
Specialists
General dentists may take further studies for two to three more years to acquire a specialized skill that will let them perform more complex procedures. Doing so also gives them more experience dealing with special cases compared to general dentists.
For instance, it is more common for endodontists to perform root canal procedures than general dentists (who can perform the procedure only if they are trained in endodontics). Such specialists deal with over 15 cases of this and similar types of cases per week.
Below is a list of specialists you can find in Metro Manila.
Endodontists – Performs root canal procedures and other cases concerning the dental pulp
Oral surgeons – Oral and maxillofacial surgeons deal with a wide range of dental problems from a surgical perspective. They focus on diagnosing injuries and defects of both hard and soft tissue in the jaw and face region.
Orthodontists – They deal with the diagnosis and treatment of misaligned teeth or jaws.
Periodontists – They specialize in the prevention and treatment of gum-related diseases.
Prosthodontists – They deal with the restoration of missing or broken teeth.
Available Dental Treatments
Each dental treatment is different and should be treated as such. That means you'll have to go to specific types of dental clinics to get treatment for your particular condition.
You can go to a general dental clinic for common procedures such as tooth extractions, tooth fillings, and regular dental checkups. Specialist dental clinics, however, offer specialized services for complicated procedures, on top of common treatments.
Let us take a look at the variety of dental treatments one can get in Metro Manila.
Tooth extraction, tooth filling, and tooth cleaning
These services are offered at any dental clinic, and are done by general dentists at public hospitals or private clinics.
Dental Veneers
These may be referred to as porcelain veneers or dental porcelain laminates. They are custom-made, thin shelled materials made to cover the front of teeth. They give a patient's teeth an enhanced appearance to improve the quality of their teeth. When applied, it instantly alters the color, shape, size, and/or length of the teeth as long as the laminates remain attached to the front teeth.
Dental clinics in Manila use different types of materials as veneers. The choice of veneers depends on a patient's preferences, which may be influenced by prices and the dentist's recommendation. Porcelain veneers are most popular while composite veneers are cheaper but not as durable as the former. A new type of veneer called Lumineers is also available in Manila at certain clinics.
Dental veneers often take two clinic visits and come with a two-year warranty. If a veneer gets damaged due to reasonable cause, it can be fixed for free. Some clinics may offer veneer warranties for up to ten years.
Dental Crowns
If veneers are not a good option to fix your smile, practitioners may turn to dental crowns. Most crowns will blend with existing teeth without any problems, giving patients an attractive smile. Practitioners in Manila are well-versed with crown application and can offer it as the best option for patients at a minimal cost. Crowns can be fused with titanium, gold, or other non-precious metals to suit the needs and preferences of patients.
Dental implants
Many dental practices in Manila also offer dental implants for those who want a very durable replacement for missing teeth. Dental implants are, in fact, your best bet at fixing this problem. The procedure involves replacing the tooth's root area with metal, ensuring that it attaches and anchors to the jaw bone. Once the dental implant placement is completed, an artificial tooth will be placed..
The procedure takes about 3 to 6 months, but may be extended from 4 to 6 months, depending on the extent of the bone grafting and extraction needed.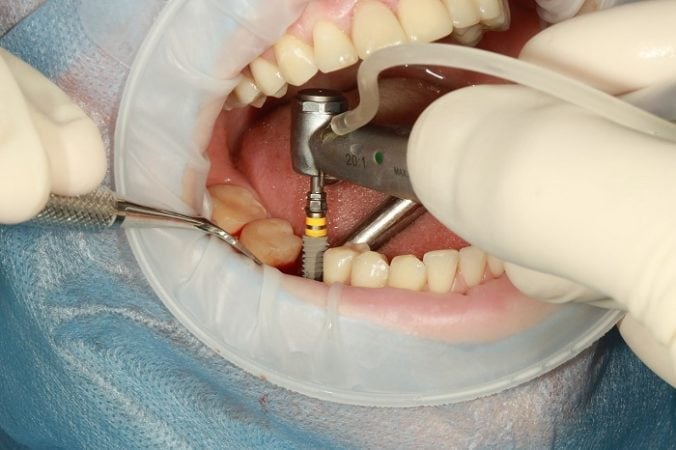 Another option is immediate implants, which allow you to have a replacement tooth in one day (or at least, a lot sooner than a regular dental implant). For this procedure, the type of tooth replaced does not graft with the other teeth as perfectly as a regular dental implant.
Implantologists will assist you throughout the duration of the procedure, which will take months. So choose a specialist clinic that can best meet your needs.
Braces
The cost of braces depends on the severity of the misaligned teeth. Complex cases require regular checkups and alignment at the orthodontist's clinic.
The procedure is fairly painful so you should choose a dentist you can trust and can make you feel comfortable.
There are different types of braces, but your orthodontists may recommend one that will be most suitable to you. Some of the available varieties include damon, lingual, metal, ceramic, and Invisalign.
Getting braces in Manila are not recommended unless you plan to live here for a long time. It's an ongoing procedure that requires you to regularly visit the same dentist for at least a year.
Cosmetic Dental Procedures
Dental practices in Metro Manila offer plenty of innovative dental procedures. However, patients should inquire about prices and make sure their budgets align with the services they require. In many cases, it will be necessary to evaluate whether certain procedures should be done at all because if an issue comes up, the procedure may be difficult to reverse once started.
If there are no foreseeable concerns, patients can avail of any of these cosmetic dental procedures, including:
1. Bleaching – This involves the use of chemicals and/or lasers to whiten teeth.
2. Gum recontouring – Usually done to cover small teeth or to hide conditions such as gingivitis (gum-swelling). This procedure involves reconstructing the shape of the gums.
3. Laser restoration – This involves the use of a natural looking substance guided by a laser to fill in a cavity to help teeth heal better and faster.
Types of Dental Clinics
There's a vast range of dental clinics you can choose from within Metro Manila. You can pick from dental schools small privately owned practices, private and public hospitals, and brand-name clinics.
Before choosing one, compare the variety and quality of service offerings and check the advantages and disadvantages of clinics. Here are three common types of dental care providers in Manila.
Private Dental Clinics
Privately owned clinics tend to provide more personalized services compared to those in public hospitals and they can be found anywhere — from malls to business districts — within Metro Manila.
Some private dental clinics are owned by one dentist but have few other dentists working there as well. Most such clinics have administrative staff that can answer queries and set appointments.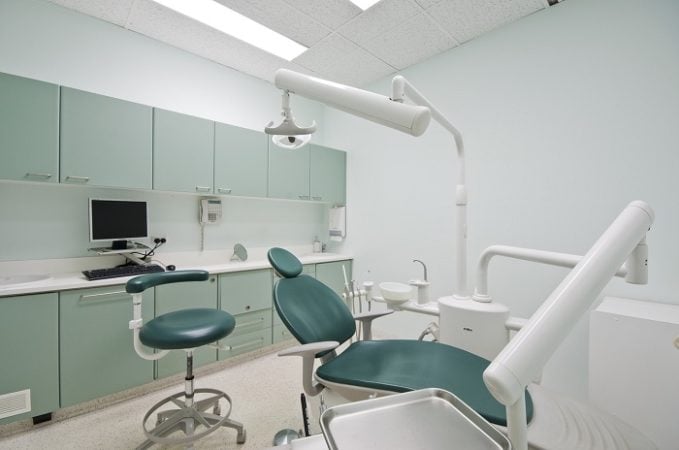 If you prefer to go to a small private clinic, do a quick Google search about it and read previous patients' feedback.
Some private clinics might even offer a free 15-minute consultation. Note that prices charged by different clinics may differ.
Brand Name Clinics
Brand name clinics are a popular option for expats. They provide all types of dental care services, from oral checkups to complex procedures such as dental implants and braces, and many have branches across Metro Manila. These are fully equipped private institutions dedicated to dental work only.
Brand name clinics are often better equipped than small clinics, and they tend to offer better and a more diverse range of services. Many of these clinics' locations are easily accessible too, which is advantageous if your case requires frequent visits to the clinic.
Dental Departures has a good list of recommended dental clinics in Manila.
Public Hospitals
Public hospitals such as the Philippine General Hospital in the city of Manila offer dental services to the public at low prices. Although dentists in public hospitals are reliably skilled, the facilities and equipment they use aren't as advanced as those in private hospitals and most private clinics.
Specialist services may be unavailable at public hospitals although their dentists may refer patients to specialists in other hospitals or clinics that offer the required treatment.
Public hospitals also typically get a large number of patients every day, so you might want to consider going elsewhere for a dental treatment.
Dental Schools
Dental schools offer services at very low prices, and it's usually senior students assisted by qualified practitioners who perform the dental procedures.
The downside to getting a dental treatment at dental schools is that treatments usually take long because they are done by students who are under the supervision of licensed practitioners. That means you're unlikely to get a private one-onone consultation with a dentist.
To secure privacy, patients may request to see senior doctors or experienced tutors. However, this may cost more and it may be difficult to get an appointment.
The leading dental schools in Manila are:
University of the Philippines Manila
Centro Escolar University (CEU)
Manila Central University
Prices
The prices of dental treatments depend on these two factors:
1. Case complexity – Complex cases such as cosmetic dental procedures cost more.
2. Choice of clinic – Privately owned clinics charge more than public hospitals and dental schools.
As mentioned earlier, consultations of up to 15 minutes are free. The complexity of the case will also determine the number and length of consultations required, so total costs may be higher than quoted prices.
The table below shows the range of prices of the most common procedures offered at different dental clinics within Metro Manila.
NOTE: Prices are in Philippine pesos.
| | | | | |
| --- | --- | --- | --- | --- |
| Clinic | Crowns | Braces | Dental Implants | Root Canals |
| Urban Smiles Dental Clinic | 8,000-19,000 | 30,000-90,000 | 52,000-93,000 | 7,000- 15,000 |
| Centro Escolar University | 12,000-20,000 | 40,000-100,000 | 60,000- 95,000 | 6,000-15,000 |
| Metropolitan Medical Center | 9,000-20,000 | 59,000-129,000 | 55,000- 100,000 | 8,000-12,000 |
| Oral Confidence Orthodental Clinic Manila | 10,000-20,000 | 60,000-150,000 | 70,000-110,000 | 7,000-18,000 |
Dental Insurance
There are two options to get one's dental health problems covered: via social security or dental/health insurance.
Philippine Health Insurance Corporation (PhilHealth)
All expats in the Philippines are entitled to public insurance provided by PhilHealth, and coverage includes dental care expenses.
However, it doesn't mean that you should fully rely on it.
Firstly, PhilHealth only covers you for basic dental procedures offered at a hospital.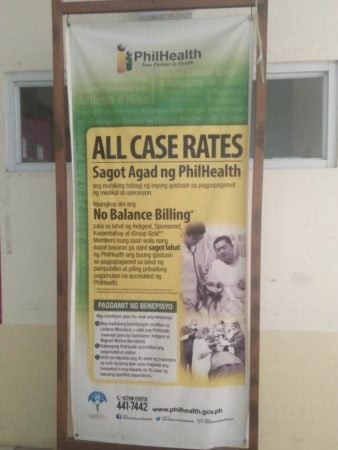 Secondly, expenses are paid in terms of case rates. There is a list of maximum coverage amounts for every particular case. That means that if your treatment costs more than what's indicated on the list, then you need to pay the excess amount out of your own pocket.
Dental Insurance
Health insurance, just like any other financial product that you wish to acquire, requires research and complex decision-making. Dental coverage is not usually included in most health insurance plans. You need to either upgrade your plan or buy a separate dental insurance.
Typically, dental insurance covers some portion of the cost of preventive care, crowns, fillings, oral surgery, and root canals including tooth extractions. It might also cover periodontics, orthodontics (treatments to the structures that surround and support the teeth), and prosthodontics (such as bridges and dentures).
You are usually covered for two preventive visits per year.
If you get an individual policy, periodontics and prosthodontics may not be available in the first year of coverage. And orthodontics often needs a rider, in which you pay the additional fee, for any kind of policy.
Most dental insurance plans follow the 100-80-50 coverage structure. That means they cover preventive care at 100%, basic procedures at 80%, and major procedures at 50%, or a larger co-payment. But a dental plan may elect not to cover some procedures, such as sealants, at all. Every plan has a cap on what it will pay during a plan year, and for many that cap is quite low. This is the annual maximum.
Maria Health offers a dental insurance plan that can be of great use to patients. They provide a plan called Metro Dental Platinum Pass, which costs as low as Php 2,550. The plan has no age restrictions applied on the cover.
The package covers the following:
Consultation with Metro Dental's resident dentists.
A teeth cleaning methodology or one oral prophylaxis that may range from moderate, mild, or severe.
One panoramic X-ray (i.e., full mouth) to evaluate a patient's oral health.
One fluoride-gel therapy to protect teeth from cavities and help prevent tooth decay.
One temporary filling (per tooth) to restore a damaged tooth's function and shape.
One very simple tooth extraction for an erupted tooth.
Choosing the Best Dentist
A good dentist will make you feel comfortable and provide you with excellent service. Dental procedures can be quite complex, tedious, and uncomfortable, so you should choose a dentist who is reputable and has a proven track record of positive feedback.
Here are five important factors you should consider when looking for a dentist in Metro Manila:
Years of experience
Expertise
Clinic location
Treatment costs
Patients' feedback
Years of Experience
Experienced dentists are calm under pressure and have gained a lot of knowledge from working on many cases in the past. They continue to get clients because they are known to provide high-quality dental services.
Expertise
Not all dentists are specialists, but all specialist dentists are general dentists. If you have a complex case, consult a specialist. In most cases, your visit to a general dentist will be followed by a referral to a specialist dentist who is more capable of handling your case.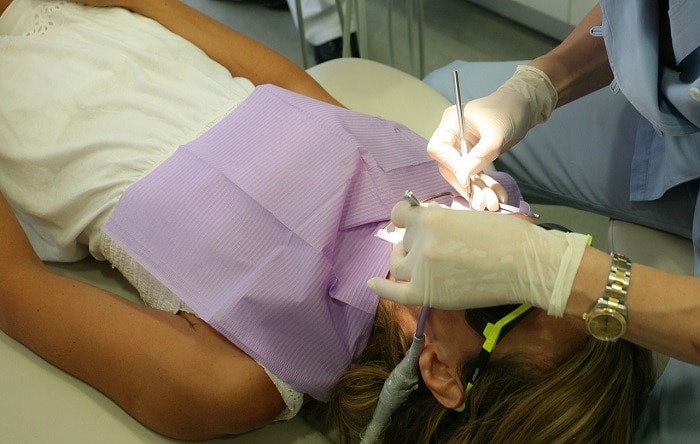 Clinic Location
Find a dentist near your residence.
Accessibility is an important factor especially since you might have to visit a dentist twice a year or more for general checkups or for treatments.
Several dental treatments such as braces require you to visit a dentist multiple times.
In case of an emergency, living near a dentist's office reduces the time and effort of having to find one.
Treatment Costs
Treatment costs are arguably one of the biggest factors when choosing a dentist. Costs are usually determined by the type of dental care provider (private clinic, public hospital, brand name clinic, etc.) and the complexity of a case.
If a dental clinic is far away from your residence, transportation costs will eat into your budget.
As previously mentioned, private institutions charge more per procedure than public clinics. If you are on a tight budget, consider going to public institutions.
The complexity of your case will also affect the cost of treatment. Cases requiring specialist care cost more than those only requiring general dentists' services.
Patients' Feedback
Another great way to find out if a dentist is any good is to read reviews written by their previous (or current) patients on review aggregator sites.
You can read about patients' experience and find out if the amount they paid for a particular dentist is comparable to other dentists/clinics for a similar procedure. You can even find dentists' names that reviewers have had a good experience with.
One such website is Dental Departures. The site contains reviews from other customers, average costs of treatments, and locations of different dental clinics.
Visiting the Dentist
The procedure for visiting any dental clinic in Metro Manila is the same as visiting most clinics anywhere in the world.
Simply call the dental clinic to set up an appointment. Contact details are available on their websites. You can also email the clinic or send them a message on their social media pages.
It's always advisable to arrive early for your appointment to give you or the dentist some wiggle room in case of any last-minute changes or requests. It may be difficult to adjust appointment schedules if the dentist's clinic is very far from your residence.
If you're visiting a dental clinic for the first time, it might take at least 10 minutes to register.
Seeing the Dentist
Screening may involve taking an X-ray prior to consultation.
Consultation may take ten minutes to an hour, depending on a case's complexity. Take travel time and your personal comfort and convenience when selecting a dentist.
Bill Payment
Most dental clinics accept credit card payments, but some only accept cash.
Keep your receipts and any medical certificates so you have something to present the clinic in case of a dispute. If possible, request for an appointment form or card that you can use the next time you visit.
Maintaining Oral Health
Practicing good oral hygiene and having a proper diet can help maintain good oral health.Common oral health problems in adults include tooth decay, toothache, gum disease, dry mouth, and tooth sensitivity. Tooth decay is common in adults who have tooth fillings.
These tips can help you maintain good oral health:
Brush at least twice a day. The proper time to brush the teeth is after meals. Choose a good toothbrush with a tiny head and soft bristles that can access the back of the teeth.
Use toothpaste with fluorine, which helps harden teeth and the enamel, and reduces the risk of decay.
Floss your teeth daily. Do it in a gentle and slow sawing motion.
Limit intake of acidic drinks like cordials, fruit juices, and soft drinks.
Limit sugary foods intake as these foods turn sugars into acids.
Protect your teeth from any kind of injury or damage. When playing sports, wear a full-face helmet or a good mouth guard.
Try to save a knocked out tooth.
Avoid using your teeth for anything other than chewing food.
Visit your dentist for regular check-ups and if you have a dental problem such as a toothache or bleeding gums.
Now, on to You
Following the above oral healthcare tips can improve your dental health but does not remove the possibility of you requiring dental care. In any case, you're sure to find a dental clinic anywhere in Metro Manila should you require one..
Expats living in Metro Manila shouldn't have any problem finding a dentist as there are a wide range of institutions and specialists services offered at competitive prices..