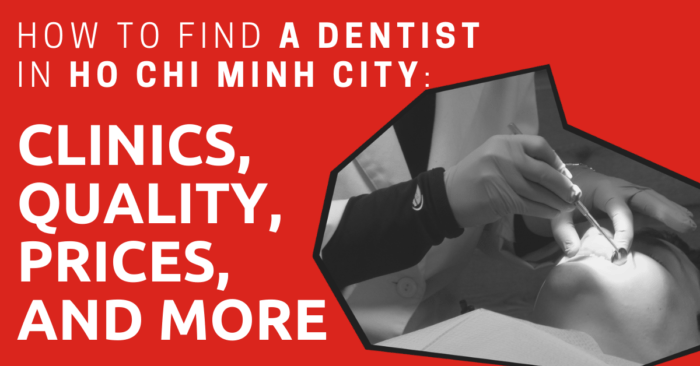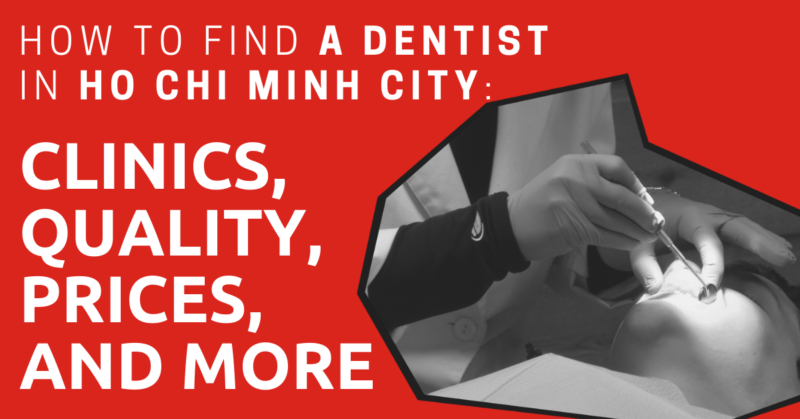 What do we talk about when we talk about Ho Chi Minh City?
A great tourist destination? A shopping and street food heaven?
A place awash in historical sites (or trees-that-speak-in-Vietnamese memes)?
Or even a safe haven from the viral coronavirus epidemic that brings back Justinian memories?
The list can go on and on, but there is one thing you need to remember: HCM City is a great place to receive dental care.
Wondering about the costs, services offered, the best dentists in town, and other things related to seeing a dentist in HCM City? That is exactly what this guide will show you.
This article will take approximately 21 minutes to read. Don't have the time right now? No worries. You can email the ad-free version of the article to yourself and read it later!
Why Ho Chi Minh City?
If you are an expat living in Ho Chi Minh City, it makes huge sense to see a local dentist rather than flying back to your home country to get dental care. The costs are competitive, too.
Veneers cost $1,400 in US cities but only $290 in HCM City. A dental implant may cost you $3,500 in the UK while a Vietnamese dentist offers the same service for $960.
In America, treating a root canal costs $1,000 on average, in comparison to $250 in HCM City. This is even cheaper than in neighboring cities like Bangkok where a root canal treatment costs about $300.
But most importantly, HCM City dentists are skilled and professional. Affordable prices don't compromise the quality of services you receive. Staff members are usually trained according to Western standards, and dental clinics and hospitals use modern equipment and facilities.
Many foreigners and expats in Vietnam typically combine dental visits with sightseeing trips, creating what is known as "dental tourism".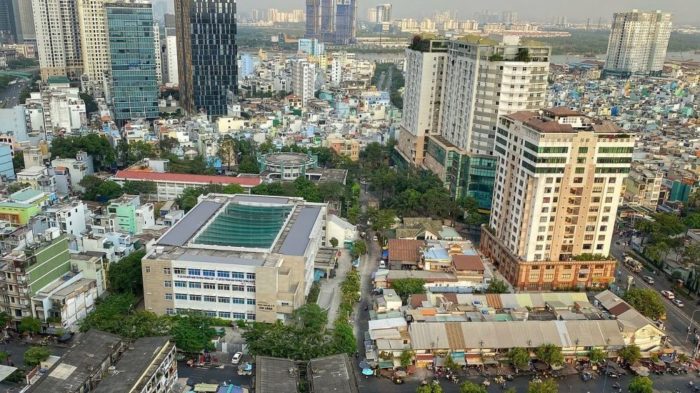 Types of Dentists
Depending on your needs, you can either see a general dentist or a specialist in HCM City.
Dentistry is one of the most challenging fields at Vietnam's universities, producing some of the best in the field. The professionalism of local dentists is assured as most of them have spent years broadening their knowledge in countries with advanced education.
They also speak English well.
General Dentists
In Vietnam, both general and specialist dentists major in odonto-stomatology. They usually study at a medical school for four to six years. Then they work as interns at state hospitals for 18 months to get dental licenses. That is all for general dentists.
A general dentist can perform the following tasks:
Cleanings
Fillings, including preventative fillings
Tartar removals
Checkups
Dental advice and consultation
General dentists can also deal with more complex procedures, especially at dental practices. But if safety is your priority, you should see a specialist.
Specialists
Specialists are general dentists who spend more years studying post-graduation to gain in-depth knowledge in a particular dental field. As such, they are more often entrusted with taking care of procedures related to their expertise.
A specialist charges higher prices but guarantees more comfort and better chances of successful treatment.
Specialist dentists in HCM City offer the following services:
Cosmetic dentistry (crowns, whitening, veneers, denture)
Endodontics (root canal treatment)
Implantology (teeth implants)
Pediatric dentistry (dentistry for children from infancy through adolescence)
Oral surgery
Periodontology (gum diseases and oral inflammation)
Restorative dentistry (porcelain crown/bridge/veneer)
Orthodontics (braces, retainers)
Dental Treatment
Dental clinics and hospitals in HCM City offer a wide range of dental treatment types.
If you're looking for a simple procedure such as tooth extraction or filling, almost any clinic would do. However, a visit to a well-known clinic or a dental hospital is recommended if you're getting a more complex procedure.
Here is a list of dental treatments you can get in HCM City.
Tooth Whitening
Laser whitening is a common and safe procedure to whiten teeth. After your teeth are cleaned and applied with bleaching gels, a laser is activated to accelerate the whitening process.
A large number of clinics in HCM City offer this service, but many of them aren't accredited so be careful when choosing a clinic.
Tooth Extraction and Tooth Filling
These basic dental services are offered at all clinics and hospitals in HCM City. The process of tooth removal is simple: you walk in, ask for your tooth to be taken out, undertake the procedure, and out you go.
In some cases, the dentist may require you to take a dental X-ray first, but you wouldn't normally need an appointment for that. For a tooth filling procedure, however, you need to book in advance.
Veneer
You can find two types of veneers in HCM City.
The first type is the indirect veneer with composite resin as the main material. It is widely available, cheap, and requires little time and work to get done. The downside is that it's not as good as the other type of veneer — the direct veneer.
Direct veneers come in the porcelain and ceramic forms. Only large hospitals and clinics offer this service. which is more costly. But the tradeoff is great: porcelain veneers are more durable, more natural, and better at resisting stains.
You may need to take two to three trips to the clinic, but some places have digital facilities that significantly shorten the preparation process.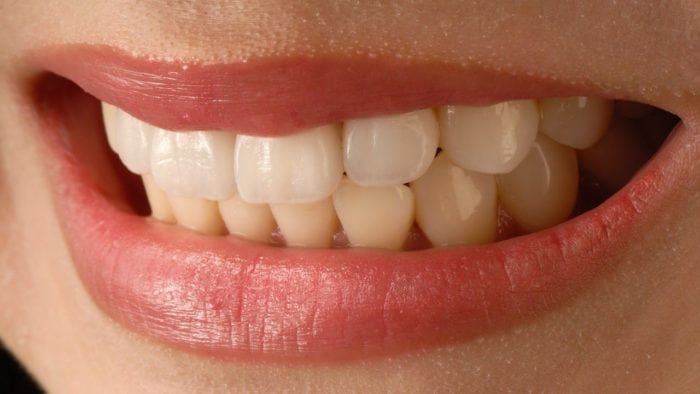 Dental Implant
Did you know that titanium has dental applications, being an integral part of implants?
Despite being one of the most complicated procedures, dental implants are available at many reliable clinics in HCM City. The necessary materials, such as titanium implants, abutments, and porcelain crowns are imported from America and Europe, guaranteeing good quality.
You can choose to implant only a single tooth or a full mouth. The latter requires multiple dental visits of up to six months. Either way, you will receive careful consultation and X-ray imaging from dentists before undergoing the treatment.
Needless to say, such a sophisticated procedure calls for an excellent and modern clinic, which many HCM City clinics have.
Braces
If your teeth are misaligned and you want to get them fixed, consider getting dental braces.
There are many kinds of braces available in HCM City. If you're looking for braces that aren't visible to other people such as lingual, Damon, and Invisalign braces, you should go to well-known dental clinics.
On the other hand, traditional braces made of metal and ceramic are provided by most clinics. But as the quest for perfectly straight teeth can go on for 12 – 24 months, it may be sensible to see a professional orthodontist.
Crowns
Whether to keep a damaged tooth in good shape or to prepare for more elaborate treatment, crowns can be done at most clinics in HCM City. You can get a single tooth or full crowns.
Top choices for crown materials include porcelain, ceramic, porcelain-fused-to-metal (PFM), and precious metals such as titanium and even gold.
Crowning requires two dental visits. The first visit is to examine your teeth, remove decay, and build your crowns. During this visit, you will be given a temporary crown made of plastic or metal.
When the permanent crown is ready, it will be put in your mouth during the second visit. Some clinics offer lifetime guarantees.
Pediatric dentistry
Just like trees, it is easier to cultivate straight and healthy teeth from a young age. If you want your kids to have bright smiles, giving them early dental care is a good idea.
But getting a child to the dentist's is anything but child's play. Luckily, HCM City is full of dental clinics whose staff are friendly and well trained in dealing with children.
Dentist Reviews
When looking for dental care in HCM City, you usually have three choices:
Brand-name dental clinics, governed by a group of people
Privately-owned clinics
Dental schools
Each type has its own advantages and downsides. It is worth considering all options before choosing a clinic.
Here is a breakdown of what each type of clinic offers:
Brand-Name Dental Clinics
Large dental clinics typically have the best facilities and equipment. They also attract dentists who can perform a range of complex dental procedures and have great English-speaking skills.
Some clinics have established a good reputation, both locally and internationally. Below is a list of the best dental clinics in HCM City:
Elite Dental Group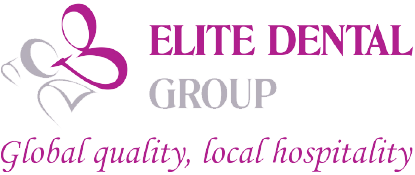 Elite Dental Group offers innovative facilities and an experienced staff of doctors who are mostly trained in the US and France.
Elite Dental Group received numerous awards and certificates for its services, including a Global Patients' Choice Award and a GCR. It has two branches in District 3, close to the city's famous landmarks and shopping centers.
Hung & Associates Dental Center

The clinic is founded by Dr. Do Dinh Hung, a renowned dentist who received training in the US. On his return, he set up an American-standard dental clinic that offered un-American prices.
You can find Dr. Hung Clinic in District 1. It has received a GCR (Global Clinic Rating) certificate for its excellent services. If you're thinking of getting implants, it might interest you to know that the clinic has long-term warranties.
I-Dent Dental Implant Center


Although relatively new, I-Dent Dental Implant Center has made a name for itself.
The center specializes in dental implants. If this is the service you need, just go to their branches at District 5 and Binh Thanh District.
You can also get other dental services aside from dental implants. They have experienced staff and are equipped with modern facilities, as well.
Far East Dental

Far East Dental is a popular dental clinic among wealthy Vietnamese people, especially those who are living abroad. They usually return to the country and go here to have their teeth treated.
The dentists are professional and adept in their fields, with some having years and years of experience. Most of them received further training in Western countries so communication isn't an issue.
You can find its clinic in District 1.
Lan Anh Dental Clinic

This is one of the oldest and most popular dental clinic systems in HCM City because of its rich history, superior facilities, and Western-educated staff.
Lan Anh Dental Clinic specializes in prostheses, implants, and orthodontics. It has 5 branches in HCM City.
Privately-Owned Clinics
If braving the crowds isn't your style, you can always visit individually operated dental clinics. There are plenty of them in HCM City, run by a single dentist or a small group. But you should think about bringing along a translator. While some dentists speak fluent English, others speak only basic English.
Such clinics usually deal with general procedures, like tooth extraction and fillings. Some might even offer advanced dental treatments. In fact, some renowned dentists at big hospitals work at their own private clinics for extra income.
Charges can be vastly different from one clinic to the other, and services provided by sought-after dentists might be really expensive. That said, private practices offer you better flexibility in time and a more personalized experience.
Good dentists always establish local, word-of-mouth reputation. Ask your friends for tips and advice on how to find them. It is also necessary to check customer feedback.
Dental Schools
If getting bills after bills of dental care scares you, you can opt to have your teeth treated at dental schools. Dental students will take care of your teeth under their instructors' guidance and supervision.
The upside is the reduced cost. Services at dental schools may cost twice or three times less than at established clinics. If you are a student and bring along your campus card, the charges may be reduced even further. In return, you have to take a little bit of risk.
Of course everything is perfectly safe because the medical students are trained carefully. But they lack the gentle touch and cause more pain than usual. Their English proficiency may also vary wildly.
The best place for this in HCM City is the Faculty of Odonto-Stomatology of HCMC Medicine and Pharmacy University at District 5. It is open from 6:30 am – 4:30 pm on weekdays. Lines might be long so you should arrive early or make an appointment in advance.
Dental Hospitals
Dental hospitals are another alternative to get dental treatment. They are well-equipped and capable of handling complex operations.
In the city, hospitals of this type include HCM City Odonto-Maxillofacial Hospital (District 1), the HCM City branch of Central Odonto-Maxillofacial Hospital (District 5), and Sai Gon Odonto-Maxillofacial Hospital (District 5).
State-run hospitals offer very affordable prices, while private ones are a lot more expensive. Due to the huge number of patients, you may have to stand in long lines or make an appointment well, well, well in advance. Waiting for a tooth extraction can take up an entire morning while implants might take several months.
Also, it isn't certain that all the dentists can communicate in English because they mainly cater to Vietnamese patients. Navigating those hospitals' bland websites is a pain, too. Some of them aren't even available in English.
Price
The cost of receiving dental care in HCM City depends on a number of factors, namely:
Which clinic provides treatment
Which services you use
Which dentist you see
Whether you have health insurance or not
Famed clinics may charge more for their services due to their reputation and prime locations. Therefore, two comparable clinics can offer different prices.
To get a good grasp of dental costs, refer to the table below containing the estimated costs of dental work for various dental clinics in HCM City. The prices are in Vietnamese Dong (VND).
| | | | | |
| --- | --- | --- | --- | --- |
| Clinic | Crowns | Root Canals | Implants | Braces |
| Far East Dental | 1.8M to 12M | 1.2M to 6.5M | 26M to 267M | 25M to 125M |
| Hung & Associates Dental Center | 3M to 9.5M | 1.5M to 6M | 15M to 270M | 30M to 100M |
| Elite Dental Group | 3M to 7M | 1.5M to 3M | 23M to 300M | 35M to 115M |
| Lan Anh Dental Clinic | 6M to 15M | 150K to 2.5M | 30M to 152M | 15M to 149M |
| I-Dent Dental Implant Center | 1M to 9M | 400K to 1M | 17M to 230M | 15M to 45M |
| HCM City Odonto-Maxillofacial Hospital | | 250K to 2M | 15M to 50M | 36M to 125M |
Getting Dental Coverage
You can get coverage for dental work through a health insurance program from Vietnam Social Security or insurance.
Vietnam Social Security
If you work legally in Vietnam, you are required to join in a state-mandated health insurance program from Vietnam Social Security. But in most cases, your employers already take care of that for you.
With this kind of health insurance, you are entitled to full coverage for the dental procedures appointed by your dentist. They include tooth extraction, fillings, treatment for dental and oral diseases, etc.
Procedures done at your request aren't covered. Neither are those that are considered cosmetic dentistry, such as crowns and braces, even if recommended by your dentist.
When you sign up for the services covered by this program, you don't need to pay any upfront fee. Just remember to carry your health insurance card and ID documents with you.
Insurance
Other than using the method above, you can avail of private insurance plans. Dental coverage is usually part of healthcare or medical insurances.
Such insurance packages offer the same benefits as Vietnam Social Security but lets you enjoy a higher limit and coverage for more treatments, excluding aesthetic services.
You can choose either a Vietnamese provider or an international one. Vietnamese providers have more extensive direct billing networks with clinics in the country.
International providers offer greater freedom of treatment, more payment options, and sometimes, higher premium.
Finding the Best Dentist
Visiting travel websites like TripAdvisor, you may find many scary stories of dental treatments in Vietnam that went awry. But they are much fewer than the large number of foreigners who've had positive experiences.
That's why you need to be careful to choose the best dentist. Or rather, the dentist that provides you with the most ease.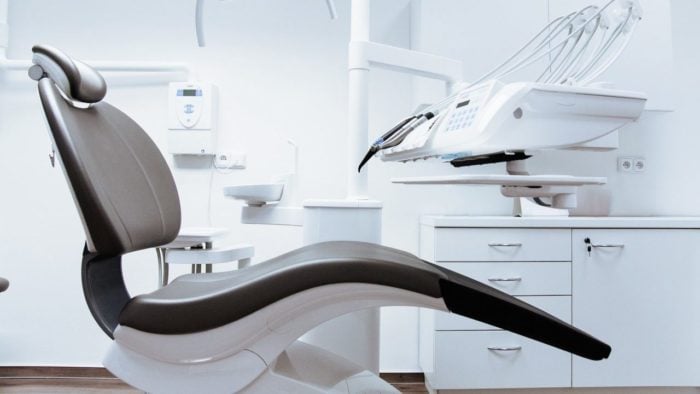 It should be someone quick with their drill-and-scrape but gentle with their words and manner. The process should be made as quick and painless as possible.
It's even more important to see a good dentist for long-term procedures such as braces or implants because you will have to see them multiple times. If you're spending thousands of dollars on braces, you shouldn't take chances.
Consider these four factors when choosing a good dentist in HCM City.
Experience
Expertise
Location
Costs
Let's see how they can improve your dental experiences.
You can use Dental Departure to help you locate a good dentist that have all of these four factors.
Experience
Most clinics publicize their chief dentists' names and education on the website. You can check that information to make your choice.
Don't worry too much about the validity of the dentists' credentials because those who use fake credentials are often alerted in no time.
For privately-owned clinics, positive word of mouth is the best gauge. Ask your local friends and neighbors for advice.
Expertise
When it comes to a complex dental procedure, it is better to see a specialist than a general dentist.
Most clinics have specialists on hand, so make your request known to the clinic to have a specialist take care of your teeth.
Having many specialists is what Vietnamese dental clinics never forget to emphasize on their websites.
Location
Common sense says that you should find a dentist close to where you live. That is a sensible thing to do, especially if you have to make many dental visits.
But in some cases, proximity should be sacrificed on the altar of quality if complicated and expensive procedures are involved.
Costs
Most clinics list their prices on their websites or at their premises. But some services require you to contact their providers directly to get an accurate quote.
And your charges may change due to many reasons: inflation, exchange rate, your needs, your physical conditions, etc. So the costs listed are usually the estimated prices, not the actual ones.
Some dental work may cost an arm and a leg, but it makes sense to see a qualified dentist for a job well done. After all, many failed dental treatments may be really more expensive.
Visiting the Dentist
The process is quite straightforward: You make an appointment, arrive early based on your scheduled appointment time, see the dentist, and pay the bill. But since HCM City is a modern city and Vietnam's tech hub, technology will play a big role.
Making an Appointment
For simple procedures like tooth extractions and fillings, an appointment isn't really necessary.
But for complex treatment or to see a dentist that you prefer, making an appointment will assure your place.
There are many ways to make an appointment: call the clinic, send a message on Facebook (the most popular social networking platform in Vietnam), email them, or contact them through the answer bot on their website.
Some clinics also receive appointments through Zalo, a widely-used Vietnam-made video chat app. You can download it from Google Play or from this website: https://zalo.me/pc
Arriving Early
You should arrive at the clinic at least 5 – 10 minutes before your appointment. Extra time may be necessary for registration.
Certain clinics may ask for documents verifying that you live in Vietnam legally. They can range from passports to Vietnamese driving licenses or work permits. Don't forget to bring them along.
Having insurance is a great way to reduce your treatment costs. If you have one, tell the receptionist when registering. If you want to see a specialist rather than a general dentist, inform them too.
If you didn't make an appointment in advance, you will be directed to whichever dentist is available.
Seeing the Dentist
Depending on your case, the dentist might take different actions. Even a tooth extraction may need an X-ray.
Simple procedures like general cleanings and checkups last from ten minutes to more than an hour. Complex ones may take a whole day, so plan carefully.
Then it's time to pay the bill.
Paying the Bill
The simplest method is to pay with cash. Large, well-known dental clinics allow credit cards. You can also have expensive services, like implants and braces, on credit at some clinics.
Most brand-name clinics are affiliated with insurance companies. In case your insurance company does not have direct billing set-up with your chosen clinic, you will be given the necessary paperwork to make a claim.
Necessary documents include:
Vietnam Social Security form
Receipt
Medical certificate
After paying, you can get follow-up visits if necessary.
Now, on to You
That is how to get good dental care in HCM City.
Go out and experience it whenever your teeth bother you. This city offers services as safe and high-quality as those back home. The only difference is the price.