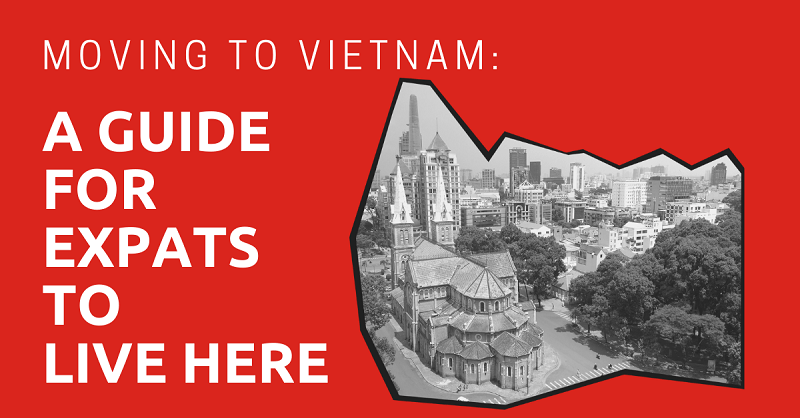 "You can't start a new chapter of your life if you keep re-reading the last one". Whatever the reason you want to leave your homeland behind and move to a new one, from a new job to a new family, Vietnam, with its warm sunshine, is a wonderful place to begin the adventure.
But living in a foreign environment with many differences in daily life also means a lot of challenges and changes. This article will help guide you through the process, from what to do before leaving your own country to actually living in Vietnam, with useful tips that will help you better adapt to a new life.
Checklist
This part will focus on matters essential to building a new life in Vietnam, starting with why Vietnam rather than somewhere else. The advantages and disadvantages of moving to Vietnam will be discussed to give you the big picture. In addition, you will find out more about the cost of living, main visa options for expats, and popular cities to live in.
Moving
This section will deal with what to prepare beforehand, how to travel to Vietnam, and important documents you have to bring with you when moving to Vietnam.
Settling in
This part will show you how to adapt to a new life in Vietnam. Starting with the simple dos and don'ts, you will know how to blend in smoothly with the locals within your first few days. Next, you will learn a few things about Vietnam culture and social life to ease your transition in the long term. This also includes how to navigate a productive life in the country, like finding a job, opening a bank account, getting health care, and more.
Timeline
The final section gives the estimated time for your applications to be processed and how far ahead to plan before moving to Vietnam.
This article will take approximately 32 minutes to read. Don't have the time right now? No worries. You can email the ad-free version of the article to yourself and read it later!
Checklist
Before moving to Vietnam, there are a few things you should do.
Pros and Cons
Despite still being a developing country, Vietnam is a very good place to live as an expat. Certain aspects of life aren't like what they are at home but once getting used to them, you can surely live comfortably here.
One of the best things of life in Vietnam is the stable political system, which results in the complete absence of coup d'états and following unpredictability. Additionally, large-scale violent protests are few and between while peaceful small-to-medium gatherings sometimes take place with little to no risks for foreigners. Terrorist threat is close to non-existent.
Vietnam's resilience to major disease outbreaks is another important factor to consider, with the handling of the coronavirus disease (COVID-19) pandemic as a case in point. While richer countries still find it a distant dream to control the spread of the disease, the Southeast Asian country is having a much easier time. Given that coronavirus patients in the US and elsewhere die in droves every day, Vietnam seems like a safe haven.
Moreover, it would be a crime to miss out on a great quality of life despite the cheap cost of living. Earlier this year, International Living, an Irish publishing company that focuses on retiring overseas, rated Vietnam among the ten best nations for retirees.
The main appeal lies in the low cost of living and great health care services. The global financial services giant HSBC appears to think along the same lines. Its annual Expat Explorer Survey shows that Vietnam is the 10th best country for expats to live.
The survey praises the country's strong financial security, positive work-life balance, and friendly, easy-going inhabitants, not to mention its striking natural beauty.
Vietnam is also a good country to travel too with a lot of weird yet fun things going on all the time.
Of course, you should consider some drawbacks of life in Vietnam. The most notorious of all is perhaps the chaotic traffic that scares the heck out of most foreigners.
But the good news is that annual road fatalities are gradually dropping, and more stringent traffic regulations have led to an improvement in road safety. (Not so) Fun fact: Thailand, one of the most expat-friendly nations, actually has roads that according to the WHO are among the deadliest in the world.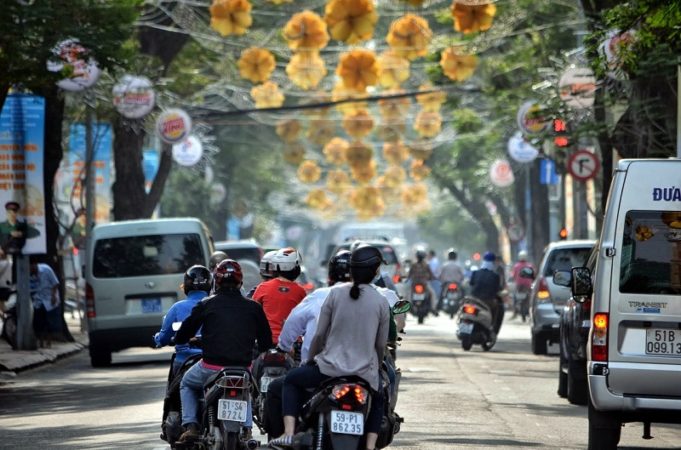 While organized and violent crimes in Vietnam aren't a problem, petty crimes are.
In big cities, unsuspecting foreigners can easily fall prey to pickpocketing, bag-snatching, or petty theft. Still, it is usually safe to hang out even at night, as long as you stay vigilant just like in any big city around the world. Air pollution is also an issue with occasional smog blankets hanging over big cities, though it would be wrong to think that Vietnam's air quality is inferior to that of neighboring countries. The top hassles also include flooding in big cities, especially in Ho Chi Minh City and Hanoi.
Cost of Living
As mentioned above, the low cost of living is one of the main reasons why Vietnam is such a tempting destination for expats. It can vary from city to city. The most expensive places to live in Vietnam are HCM City and Hanoi. They are respectively the world's 111th and 116th most expensive cities according to Mercer's 2020 Cost of Living Survey.
You can get by decently in these two cities for $500 per month, though life isn't really interesting on that budget. Triple that amount to $1,300 – $1,500 per month and you can "stop existing and start living" a comfortable, middle-class lifestyle. Triple your monthly budget once more to $3,500 – $4,500 and you can to enjoy all kinds of luxuries to your heart's content.
Of course, if you go for less mainstream residence options such as Da Nang, Nha Trang, or Hoi An, the expenses will go down even further. Here is a brief breakdown of the average monthly costs of living for a family of two in HCM City and Hanoi. Note that the expenses could be as much as 20% cheaper in other cities.
Accommodations: $300 to $900. The monthly rental of an apartment with one bedroom outside the city center can reach $300, while it may cost more than $400 per month to rent a similar apartment in the downtown area. Luxurious apartments in modern urban neighborhoods can cost more than $900 per month to rent.
Food and drink: $350 to $400. This is the estimated cost for food supposing that you eat home-cooked meals made of locally produced food or dine out at street vendors or restaurants frequented by locals. A local-style meal of rice or noodles, meat, vegetables, or Vietnamese baguettes (bánh mì thịt) is both delicious and relatively cheap. However, if you prefer to eat at 5-star restaurants or Western meals made of imported ingredients, the expenses can go up dramatically.
Utilities: $70 – $90. This is the average cost for a full set of apartment utilities. They are composed of electricity, water, gas for cooking, a fiber optic Internet connection, cable TV, pre-paid cell phone plan, etc. You may opt for an all-bills-paid apartment with the landlord responsible for paying all the basic utility costs.
Visa
There are various types of visas in Vietnam available depending on your purpose of visit.
Most semi-permanent expats living in Vietnam use tourist visas (DL), which cover for one to three months. If you are a US citizen, then you can get the one-year tourist visa.
The tourist visa can be applied for online or at your local Vietnamese embassy.
Please note that if you hold a tourist visa, you need to leave the country every 1-3 months depending on the type of your tourist visa, or do a visa extension.
Another popular type of visa is the business visa (DN1-2). It allows for multiple entries and a stay of up to one year, but requires a sponsor, usually your employer. If you don't have any business partner or employer that can provide you with entry clearance, you can still apply for a business visa with a maximum validity of 90 days.
If you plan to live in Vietnam permanently, a working visa (LD1-2) is a must. It is valid for 2 years at most and is essential to obtaining an LD temporary residence card.
Retirement visas are not available in Vietnam.
You can find out more information about visas on the Ministry of Foreign Affairs website.
Where to Live
It is clearly important to think about where you want to set up your new home. Your choice of course depends on your job, your habits, and your taste. Do you have the money to spend and love the hustle and bustle of big cities? Then Vietnam's metropolis with Western modernism set amid an oriental landscape and people is your thing. But if you can telework, it is a good idea to move to quieter provinces with stronger local identity for a different experience.
Ho Chi Minh City
At the top of the list is of course HCM City, the southern jewel and economic powerhouse of Vietnam. Arguably the country's busiest city, it welcomes inhabitants from all corners of Vietnam, who bring with them a bit of distinctness from their homeland. This imparts to HCM City the diversity of the whole country.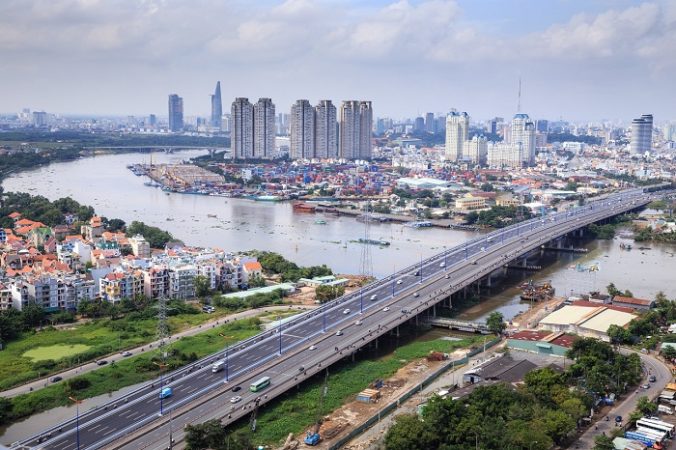 HCM City is surely the top choice for expats, as it is home to Vietnam's largest expat community composed of numerous nationalities. This is not surprising, given the huge potential for employment opportunities and diverse experiences it has to offer. Besides, the city has premium facilities and services necessary for a perfect life, from education and health care to fast food restaurants and shopping malls.
They are run according to Western standards, or are branches of Western brands. Many world-famous brands are present in the city, selling products at a fraction of the cost in their home countries.
There are some downsides to life in the city. Its cost of living is higher than the rest of the country, while the huge population poses many issues. HCM City is subject to traffic congestions, flooding, and other problems faced by metropolises.
Hanoi
Hanoi's population of more than 8 million people and fast economic growth create great job opportunities, which is a great attraction for expats.
Similar to HCM City in the south, Hanoi has everything it takes to have an exciting and enjoyable life. A vibrant nightlife, top-end brands, great leisure facilities, fine restaurants, quality health care – you name it, Hanoi's got it.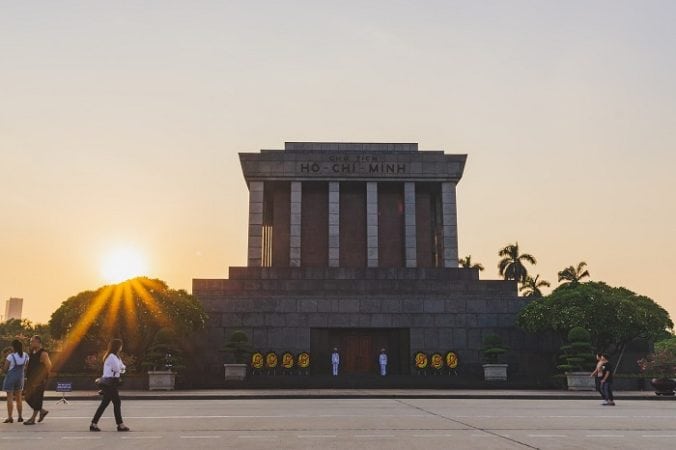 But what distinguishes Hanoi from other cities in Vietnam is the cultural depth of a millennium-old capital. Are you interested in history? Or are you looking for inner peace, relaxation, and nostalgia? Either way, this is the right place. From tranquil Buddhist temples dating back to medieval times, to majestic French colonial mansions, Hanoi offers a glimpse into its glorious past and ancient soul.
Not unlike HCM City, Hanoi also suffers from issues that affect big cities, namely traffic jams, air pollution, increased cost of living, and so on.
Da Nang
If diversity defines HCM City, and Hanoi is well-known for its rich history, the best word to describe Da Nang is miracle. From a small insignificant town, Da Nang underwent an incredible transformation to become Vietnam's most liveable city in merely a few decades.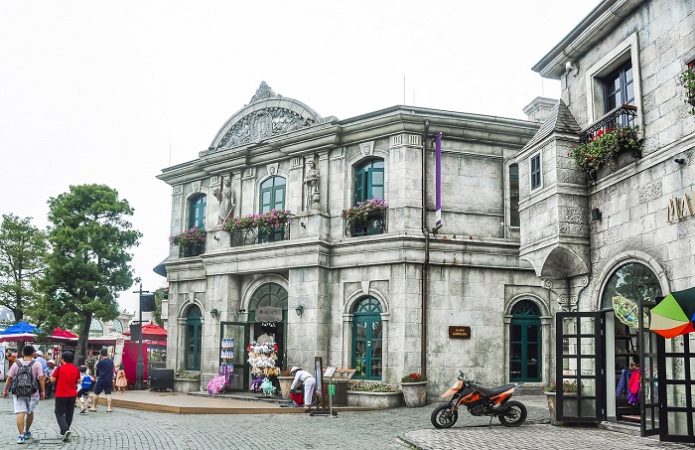 The city lies at a favorable position with world-renowned beaches to the east, beautiful mountains to the west, and a picturesque river winding close to towering skyscrapers.
In addition to the desirable geography, there are a couple of reasons why Da Nang attracts expats. It is a clean city in many senses: there is little litter and corruption.
Also, its people are known to be easy-going and considerate. With the city's business-friendly attitude and capable leadership, many foreigners are eager to call it home.
Others
Above are the three most popular destinations for expats interested in building a stable life in Vietnam. If you are a retiree or keen in exploring more possibilities and experiences, there are a few more options. Nha Trang (in Khanh Hoa Province), a smaller version of Da Nang, charms newcomers with stunning beaches that have captured global recognition. The famous town of Hoi An (in Quang Nam Province) is now home to one of Vietnam's fastest growing expat communities.
Close to HCM City is the coastal city of Vung Tau (in Ba Ria – Vung Tau Province) where warm sunshine, fantastic seafood restaurants, and colorful beaches give the inhabitants a whale of a time.
Moving to Vietnam
Let's take a look at what you need to do in order to move to Vietnam.
Travel Restrictions
To limit the spread of COVID-19, Vietnam has suspended the entry of all foreigners from March 22 until further notice. The exceptions are diplomats, officials, foreign investors, experts, and skilled workers.
If you don't fall into these categories, your trip will have to wait for some time.
Booking Flights
Unless you want to reenact Jules Verne's "Around the World in Eighty Days", you will probably travel to Vietnam by plane. Of a dozen international airports in Vietnam, only some can actually operate international flights.
Tan Son Nhat Airport (HCM City) and Noi Bai Airport (Hanoi) are Vietnam's two hub international airports.
Other international airports such as Da Nang (Da Nang) and Cam Ranh (Nha Trang City, Khanh Hoa Province) accept a much smaller number of international flights.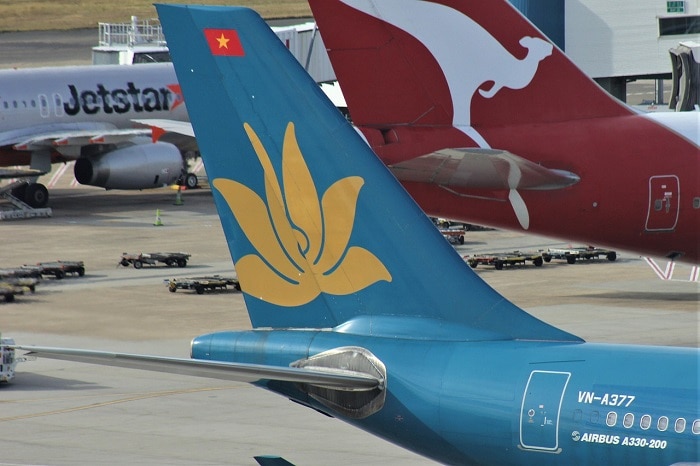 The coronavirus pandemic has caused major disruptions to international flights bound for or out of Vietnam. But when things are back to normal, you can book the cheapest flight through a comparison site such as Expedia, Kayak or Google Flights.
Please note that there is no direct flight between Vietnam and several regions, for example North America, so a few stopovers or an overnight stay in another city are needed.
For internal flights within Vietnam there are many options. The best domestic airliner is Vietnam Airlines, which is Vietnam's national flag carrier. It is awarded a 4-star rating by Skytrax and has a comprehensive domestic network stretching all over Vietnam, which in turn leads to more expensive airfares.
Vietjet Air and Jetstar Pacific Airlines are two low-cost carriers, offering tickets at a very competitive price. The downside is that their services are somewhat inferior to other carriers. Bamboo Airways, the latest player, flies state-of-the-art airliners and offers numerous ticket deals. Still, being young also means that it has fewer flight options than other competitors.
For price comparison, with no discounts, a conventional flight from HCM City to Hanoi costs around $22 for Vietnam Airlines, $17 for Bamboo Airways, and $3.5-5 for Vietjet Air and Jetstar Pacific Airlines.
If you find the last one unbelievably cheap, it is for the low-cost option which is more likely to experience flight delays. If you dislike compromise, those two airlines also offer normal flight options that are twice or three times more expensive but come with better services.
Important Documents
Below is the list of important documents you must bring with you to Vietnam. It's better if you can bring original copies with you.
List of contact numbers: for emergency situations.
Passport: must be readable and valid for the next six months.
Driving license: for identification purpose. If you want to drive legally in Vietnam, your home country's driving license has to be converted into a Vietnamese counterpart first.
A valid Vietnam visa
Birth certificate
Medical certificates or reports
Marriage or divorce certificate
Degree certificate and transcript
These documents may have to be translated into Vietnamese or verified by your embassy.
What to Bring (and What Not)
It is important to determine what's worth bringing with you to your new home and what's better off somewhere else. Heavy and excess items can take up valuable space and incur nightmarish baggage fees.
Special items like foreign-language books, specialty drugs, food specialties, and so on could be difficult to find in Vietnam. So bringing them with you is a good idea. On the other hand, things such as basic furniture, household appliances, usual clothes and accessories, common hygiene products, etc. should be left behind. The reason is that similar items are readily available and can possibly be bought at a much cheaper price.
If you still insist on entering Vietnam with them, no harm is done. But tragedy will befall if the following items aren't left at home:
Illegal drugs and weapons: it can be legal to possess recreational cannabis and small firearms in some countries but definitely not in Vietnam. If you are caught with those dangerous items, the result could be fatal.
Anti-government propaganda: reading materials that are biased against the current government aren't welcomed and could be confiscated. Also, due to the territorial dispute in the South China Sea, printed maps that falsely display Vietnam's boundaries may raise some eyebrows.
Pornography: it is against Vietnam's laws to keep or sell pornographic materials. Unlabeled DVDs will be checked at airports.
Finding a Mover
Some people start a completely new life in Vietnam, bringing little from the old world with them. Some move to Vietnam with a lot of items from their old house. For the latter, things can get tricky, but luckily there are international moving companies to save the day.
To choose the perfect mover, you can visit expat forums on the Internet or join friendship groups on Facebook for reviews and recommendations. AGS Vietnam, Allied Pickfords, etc. are international movers that have good reputations and branches in Vietnam. For domestic services you should look for local companies to save costs.
But how to pick the best mover with the most competitive price? To save yourself the trouble of worrying about it, you can use this form to get quotes from multiple international movers at once.
Importing Pets
Under normal circumstances, you can bring your pets with you to Vietnam. The necessary paperwork includes your pet's health certificate, inoculation record, and vaccination certificate for rabies. Pets must enter Vietnam via one of the following airports: Tan Son Nhat, Da Nang, or Noi Bai.
However, pets are no longer allowed due to the coronavirus pandemic. So until the ban is lifted, you have to keep your furry friends elsewhere.
Settling In
Once you are already in Vietnam, it's the time to settle in.
Finding a House
Searching for a good place to live is essential to building a new life. In order to have enough time to make the right choice, you should spend the first few days in a hotel.
Minimal rental duration varies from place to place, between 3 months (in some cases) to one year. The landlord always ask you to pay at least one or two months in advance plus a deposit (up for negotiation, usually one to three months)
There are several ways to find apartments for rent: contacting a real estate agent, visiting active Facebook expat groups, or looking at websites about housing such as Batdongsan.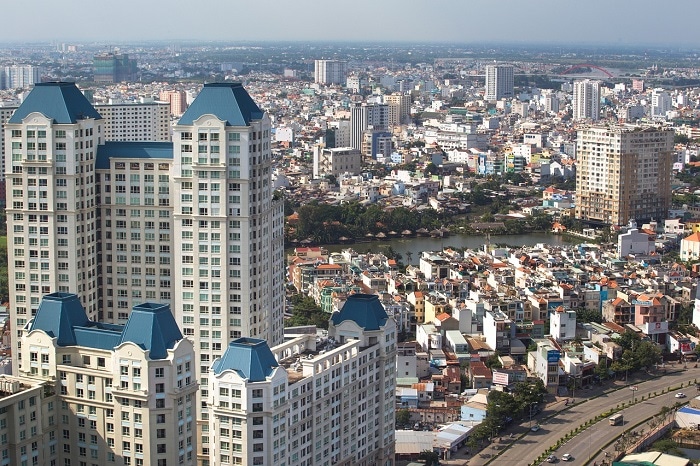 Please note that you need a work permit or a business visa at least to sign up officially for an apartment. Actually that is what most landlords prefer. Many people are willing to lease apartments to foreigners with tourist visas in the short-term. But such rentals are riskier for carrying less legal protection. A viewing of your new place is advisable before signing anything.
There are four rent options in most cities of Vietnam. If affordability is your main concern, you can go with a shared apartment, in which you share a room in a building with other roommates. A serviced apartment is similar, with the difference being that you have it all to yourself. These two types of apartment enable flexible stay but don't allow pets. They are also unsuitable for families with children.
To work around those problems, you can rent a whole fully-furnished apartment or even a house with a garden area. They are spacious and comfortable with more privacy. In return, they are more pricey, perhaps twice or three times as expensive, and require long-term contracts lasting many years.
Vietnam's laws place severe restrictions on foreigners owning property, though it's OK to buy a condo or an independent house in housing construction projects. Instead of buying a house, you should consider leasing land and a house for a maximum term of 50 years.
Finding a Job
With a thriving economy and emerging middle class, Vietnam offers great job opportunities for those who have what it takes. A tourist or business visa is usually enough to find a job, and then your employer will sponsor you to get a work permit.
If you have good language skills and English as your mother tongue, teaching English could be considered a natural career choice. Big cities in Vietnam have innumerable English centers catering to a huge number of learners in need of native teachers or assistants. If you have teaching credentials, you can move up further to teaching at universities or international schools for a more sustainable profession.
There are several approaches to hunting other jobs as foreigners in Vietnam. Visiting expat forums is one way. The other is to browse recruiting websites. Vietnam's top recruiting online platforms are Vietnamworks, CareerBuilder, Mywork, etc.
Opening a Bank Account
In order to open a bank account, you must have a passport with validity of at least 6 months and a legal document proving you are permitted to stay in Vietnam for 12 months or longer. It can be a visa, a resident card, or a work permit.
All you need to do is to go to a bank and fill out the necessary paperwork. Large banks are likely to have better English-speaking staff.
To transfer money from your foreign bank account into your Vietnamese one, you can use services such as SWIFT transfer, Transtrferwise, or Xoom.
Taxes
Generally speaking, taxes in Vietnam are low compared to the rest of the world. Both Vietnamese citizens and expats living in the country are subject to Vietnamese personal income tax (PIT).
There is a difference in tax rates between residents and non-residents. Non-residents pay their PIT at a flat rate of 20% on their Vietnam-sourced income. By comparison, residents pay taxes on a progressive tax rate basis according to their worldwide income, meaning earnings from both within and outside Vietnam. The most common definition for a tax resident is someone who has lived in Vietnam for 183 days or longer.
A typical monthly salary package in Vietnam includes gross salary and mandatory social security (currently paid for by employers). PIT is calculated according to the balance after deducting mandatory social insurance contributions. The PIT rates for residents are as follows:
| | |
| --- | --- |
| Personal Taxable Income | Tax Rate |
| VND 0 – 60,000,000 | 5% |
| VND 60,000,001 – 120,000,000 | 10% |
| VND 120,000,001 – 216,000,000 | 15% |
| VND 216,000,001 – 384,000,000 | 20% |
| VND 384,000,001 – 624,000,000 | 25% |
| VND 624,000,001 – 960,000,000 | 30% |
| Above VND 960,000,001 | 35% |
There is no income level with 0% tax rate but all tax residents are automatically entitled to a personal allowance of VND 9 million per month. Furthermore, you can be granted a dependency allowance of VND 3.6 million per month for every qualified dependent. It, however, requires submitting relevant documents to the tax authority.
There is no special tax concession for expats living in Vietnam. Still, foreign individuals are entitled to tax exemptions for certain employment benefits.
School
Moving to another country isn't a reason to disrupt your children's education. The most popular option is to enroll your children in an international school whose curriculum isn't very different from what is taught in your home country.
But be careful! In Vietnam there are many so-called international schools that have absolutely nothing to prove such branding except for exorbitant tuition fees.
Top choices for international schools in Vietnam include Vietnam Australia International School (VAS), The American School (TAS), Australian International School (AIS), Singapore International School (SIS), etc. They have several branches in big cities, and have a standing reputation. Of course there are many more out there.
Vietnam's public schools are a different option. They have cheaper school fees and offer a more immersive experience. But the majority of them only have programs available in Vietnamese.
College students also benefit from going to a Vietnamese university. Tuition fees are wonderfully low, ranging from $1,290 to no more than $5,000. Most of the country's best universities are public ones with education programs in English. Some private universities that have good reputation are FPT University, Hoa Sen University, and the new VinUniversity.
Healthcare
Vietnam's public hospitals have experienced a considerable rise in quality during the past few years. Still, you may find them inferior to health facilities in developed countries. But the discrepancy is relative – hospitals in Vietnam's large cities are likely to offer better care than those in small towns in Europe or North America.
Private hospitals in Vietnam tend to have better standards and higher fees. They usually have excellent customer service and well-trained specialists. International health insurance is also accepted here.
Dental clinics here are also good and affordable.
People on permanent contracts of more than three months are legally bound to contribute to Vietnam's compulsory health insurance. In public hospitals, it covers at least 80% of treatment costs except for 12 conditions. They are regular checkups, family planning, cosmetic surgery, drug rehab, occupational therapy, medical examination, and a few others.
Still, most expats find state-mandated health insurance inadequate for their needs. Therefore, they usually combine it with an additional health insurance package which is often provided by their jobs.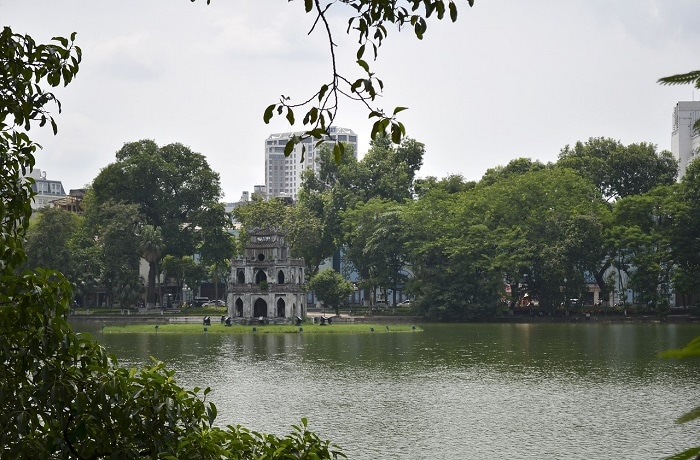 More health insurance options can be found at companies such as Luma, Aetna, or April International. They have both partners in Vietnam and a worldwide network of hundreds of hospitals, providing both offshore and local insurance.
Air pollution is fast becoming a tough issue for big cities in Vietnam. Combined with the lack of green space, it can cause certain damage to your health. In addition, the tropical climate with scorching heat, with a cold winter for the northern region, is likely to cause discomfort for newcomers. Street food in Vietnam is great and delicious but sometimes comes with serious hygiene concerns.
As such, it is a great deal to maintain your health in Vietnam. To improve your physical strength, nothing is better than to visit a fitness center. Gym chains and yoga classes are mushrooming in Vietnam's urban areas, making it easy for expats to keep in good shape.
Alternately, parks in big cities are the few places where you can ride a bike or do exercises. In less crowded cities you have more space to do so.
Vietnamese Language
Being a tonal language with complex grammar, Vietnamese is considered hard to master. Some expats only stop at common phrases for greetings and simple dialogues. But there are so many joys and benefits in learning the local language to be content with such humble achievement.
The most direct way to learn Vietnamese is of course talking with your Vietnamese friends, neighbors, or colleagues. Many Vietnamese people have an affinity for foreigners and can speak acceptable English, so communication shouldn't be a problem.
Read our article on how to learn Vietnamese for beginners.
An important thing to remember is that you should learn the northern and southern dialects that are seen as standard. Many local dialects in Central Vietnam are difficult to comprehend even for Vietnamese speakers.
For a more serious approach, you can sign up for a course in Vietnamese. It can be provided at a language center. Among the best options is 123Vietnamese, a leading institution that offers lessons for various levels, both in person and online. The faculty of Vietnamese Studies or Literature of many universities in major cities also offer Vietnamese language classes.
Top names are Vietnam National University and University of Education (both have campuses in HCM City and Hanoi). Language centers provide courses with a flexible timetable while universities offer classes with fixed sizes and schedules.
For online learning, there are a couple of websites that can help you gain a good grasp of Vietnamese.
Duolingo is probably the most well-known name. VietnamesePod101 is another useful platform to learn basic Vietnamese. Lastly, you can find a Vietnamese language exchange partner through websites like mylanguageexchange.com or conversationexchange.com.
Utilities
One of the great things about life in Vietnam is the availability of good telecommunications services. The largest mobile phone networks in the country are Viettel, Vinaphone, MobiFone and Vietnamobile, of which Viettel is the strongest company.
They offer a wide variety of pre-paid plans that either focus mainly on calling minutes and less on data or vice versa. An average package costing from $3-5 can give you hundreds of calling minutes and a few GBs of data per month. Upgraded plans charge up to $10-$30 and come with corresponding substantial benefits.
The three main ISPs (Internet Service Providers) in Vietnam are VNPT, Viettel, and FPT. VNPT has the largest coverage but FPT is more user-friendly, while Viettel is thought to have the best quality. The cheapest internet plans start at around $7 per month and give a speed of 20-30 Mbps. For the highest-end plans worth $22-$38, you are entitled to a speed of 150-200 Mbps. If signing up for 12 months or more upfront, you can be given an extra 3 months free.
Streaming services are on the rise in Vietnam, quickly becoming the top choice for most households. Top names are FPT Play, Netflix Vietnam, VTVcab On, and K+. For $5-8 per month, you can watch all the trendy shows out there.
Adapting to Vietnamese Culture
No matter where you come from, there are bound to be a number of differences between how things work in your home country and in Vietnam. They can cause awkward moments at first, but be open enough and you will blend in perfectly.
Vietnamese people are easy-going and fairly curious about foreigners. So don't be surprised if you see someone stare or wave at you.
Also, it's a popular assumption that all expats are much wealthier than Vietnamese people, a notion feverishly believed especially by street vendors and shopkeepers. But this is changing with Vietnam's global integration and rising standard of living.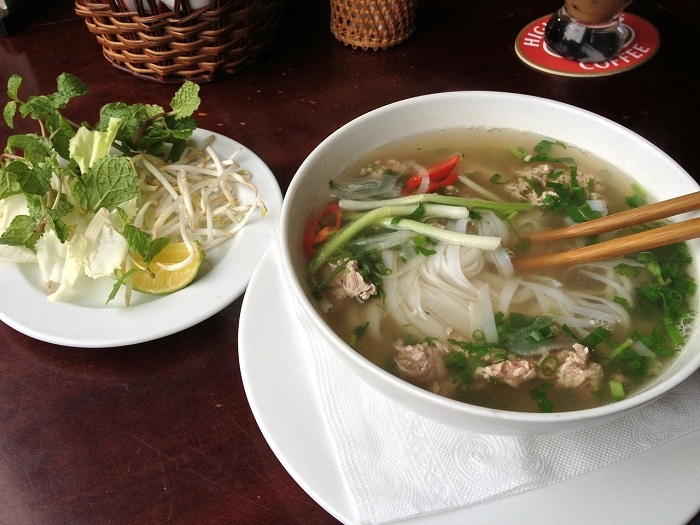 Elderly people occupy an important position in the Vietnamese social hierarchy. They are often a force behind the decision-making process and their advice carries considerable weight, whether at work or at home. Young people who treat them too informally could be considered rude.
Speaking your mind isn't the norm in communication. Generally Vietnamese people value harmony over confrontation – agreement is preferable to conflict. When it comes to harsh truths, beating around the bush is more popular than being too direct. Also, Vietnamese people smile a lot, which is a lovely sight. But their smile sometimes is used to disguise other expressions, such as awkwardness, bewilderment, or embarrassment.
An important thing that you shouldn't forget is the Vietnamese deep reverence for national heroes, which is also capitalized on by the government. It would be wise to be sensitive to the country's history and public figures. Several years ago an American teacher made fun of the great general Vo Nguyen Giap online, which caused a public outrage and nearly resulted in his deportation.
The Vietnamese are extremely active on social media, with nearly 70 million Facebook users and 10 million Tiktok accounts. So if you want to be really immersed in Vietnam's social life and make new friends, you know what to do. A popular form of entertainment in Vietnam is to eat out or go out to sing karaoke. It is common for colleagues to do so in groups after work.
They see the occasion as a chance to get to know each other better and strengthen team spirit. There is usually no going Dutch among locals. The most senior will pay. Not so long ago people could go out for a drink after work but things have changed when tougher penalties for driving under the influence were introduced. Going to a nightclub is an unfamiliar pastime for most Vietnamese – it is more common among expats.
Timeline
It usually takes three working days for your visa application to be processed. But a decision to move to Vietnam definitely takes longer in the making.
Sketching out a plan for your new life in Vietnam, where you want to live, what you will do for a living, etc. is a solid first step. A few months before the move, you should start hunting for airline tickets to get a good deal. When the deadline is one month away, it's time to apply for a Vietnamese visa at a Vietnam embassy, to pack your belongings, and to handle the items left behind. Your old house? Your car? Time for a new owner!
Now you have come to Vietnam. Use the information provided by this guide to navigate your new daily routine and write the next chapter of your life.
Now, on to You
You've just read everything there is to know about moving to Vietnam.
Hopefully you will find the country's friendly locals, new lifestyle, diversity, and low cost of living much to your liking. And have a wonderful life in this beautiful country!