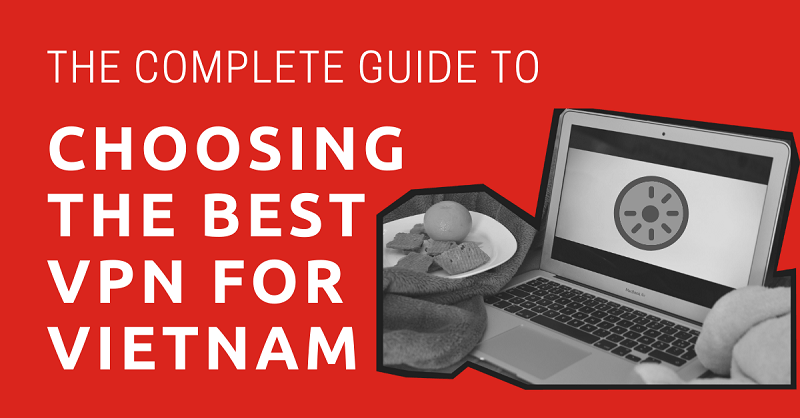 VPN usage has increased substantially in recent years and has become common among expats who are working remotely or simply want their browsing sessions to be private and secure.
If you're thinking about using a VPN while living in Vietnam, it's important that you know about the best VPN services available to you.
With VPN, you can also unblock a website to gain access to content that's been restricted in your region.
Some people in Vietnam might be afraid that they might run into a problem with the Vietnamese Government from using a VPN. Actually, as long as you use it to increase your cyber security without posing any threat to the government, you should be fine.
This guide offers a detailed and informative look at the top VPN providers in Vietnam as well as the advantages that come with using a VPN.
This article will take approximately 17 minutes to read. Don't have the time right now? No worries. You can email the ad-free version of the article to yourself and read it later!
What Is a VPN?
Because of the immense popularity of VPNs, you've likely heard of this service at some point in the past decade. VPNs are virtual private networks that allow users to connect their device to the internet via a server in some other location.
Your connection is safe, private, encrypted, and secure, which means that you can log in to your online banking without needing to worry about someone trying to hack your connection.
Whether you are accessing a Wi-Fi network in a coffee shop or are logging into a private home network, you can use a VPN to provide yourself with more privacy while browsing the internet.
Online activities will be less-easily tracked back to you. Note that if you log in to services with your email address or other personal information, those sites can still track you.
Benefits of a VPN
There are many tangible benefits that come with using a VPN whenever you browse the internet in Vietnam as an expat, the primary of which include ample privacy and security.
As mentioned previously, Vietnam has placed numerous restrictions on the internet. While the internet in Vietnam was never fully open to residents and expats, it became much more restricted at the beginning of 2019, which is when the Law on Cybersecurity went into effect.
Once this law was made, the government obtained more control over online content. For instance, it's possible for websites to be blocked for religious and political reasons. Many social media websites like Facebook and Twitter have been temporarily blocked in the past decade by the Vietnamese government.
This censorship extends to dissenting opinions about the government. If you're currently living as an expat in Vietnam, you can effectively bypass this censorship and other online restrictions with a VPN.
Vietnam is also very strict when it comes to copyright protections, which could potentially affect what you're able to watch on streaming services or websites like YouTube. With a VPN in place, you can watch movies on Showtime or HBO Max without needing to worry about your connection being blocked.
Personal Privacy
When looking specifically at the amount of privacy you receive, every country differs in how much data collection is legally allowed. While personal data protection is considered to be a constitutional right for anyone who lives in Vietnam, data collection is still possible.
If you decide to access the internet with a virtual private network, your IP address will be masked since the website you're trying to access will see the VPN server's IP address instead of yours.
When the VPN routes the connection to a different IP address, your transmissions will be protected from data collection. This level of privacy protection is available even if you're accessing the internet via a public Wi-Fi connection.
Because of the Law on Cybersecurity that Vietnam has put in place, it's highly recommended that you look for VPNs that offer features like obfuscation and kill switch, both of which enhance your privacy and mask your browsing sessions.
Easy Access to Streaming Services
As touched upon previously, a notable benefit of using a VPN is that the most popular streaming services like Amazon Prime and Hulu can be readily accessed, which allows you to enjoy your favorite film or TV series without needing to worry about geo-blocking issues.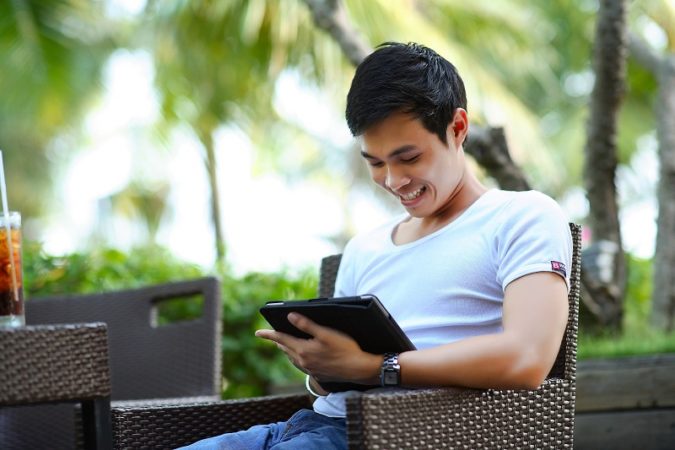 Streaming services like Netflix offer different content in each country. The content available in the U.S. is considerably different than the content available to users in Vietnam or Japan. If you want to access content that's only available in the U.S., the VPN provider of your choice will give you the opportunity to select your preferred server destination.
Note that Netflix and other services do sometimes block VPNs, so you have to make sure to choose one that is confirmed to work with the services you want. Providers often have a free trial, which is ideal to be able to test for yourself whether it will work for you.
Since accessing geo-blocked streaming services is illegal in Vietnam for expats and residents alike, it's important that you choose a VPN that boasts strong security and privacy features.
Enhanced Security
Once you've installed a VPN on your computing device, you'll immediately benefit from enhanced security that's difficult to obtain without a VPN. When you've connected to a server through your VPN, all of your connection requests will be encrypted.
When the request reaches the server, it will be decrypted and forwarded to the website you're trying to access. Once the website responds, the VPN server will encrypt that information before sending it back to you. After the encrypted data reaches your device, it will be decrypted so that you can access it without issue.
When you're searching for the ideal VPN provider, consider selecting one that offers double VPN protection. This type of protection involves sending your connection through two separate servers, both of which will encrypt the transmission.
Double VPN protection ensures that an extra layer of security is added to any online transmissions you make, which further reduces the possibility of hackers or the government gaining access to your data.
To understand just how beneficial this level of security is, it's important to look at the types of data that can be stolen without encryption in place. Your date of birth, browsing habits, online accounts, and phone number are pieces of information that can be used to get into your bank account, steal your identity, and send you targeted ads.
How to Use a VPN
Regardless of the types of devices you would like to use a VPN on, the initial phase of this process involves making a decision on the exact VPN you would like to install.
The installation process is relatively simple as long as you download and use the app that's provided alongside the VPN. Even though it's possible to manually install a VPN, this process is sometimes complicated and can reduce the number of features you have access to compared to using the provider's app.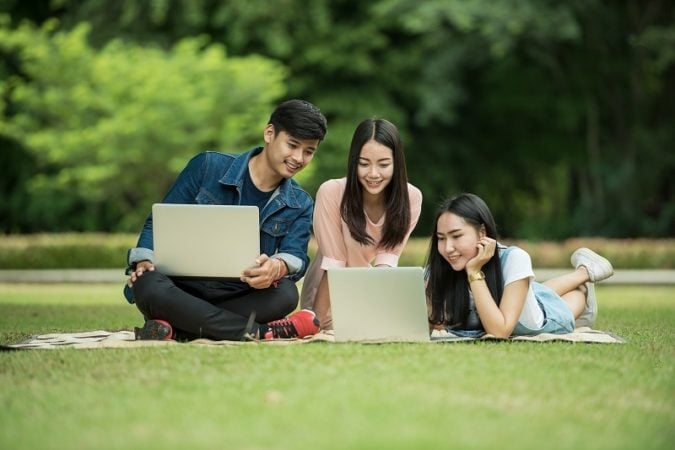 The most popular VPNs include an installation guide that you can use while progressing through the installation process. Once the installation process has been completed, you'll be able to enter the VPN without using the dedicated VPN app.
In the event that you opt for a paid VPN that requires a monthly subscription, your license could be available for a few devices or an unlimited number of devices depending on the exact subscription you purchase.
After the application has been installed on your computing device, you'll be tasked with entering login information that you likely made when you first purchased the VPN. Keep in mind that a few VPN services are outfitted with double verification process.
For example, ExpressVPN will send you an activation code immediately after you create your login credentials. This activation code will need to be entered on the ExpressVPN website for your account to be verified.
Once you download the ExpressVPN app and are working on the installation process, you will need to enter the same activation code if you want to continue.
When you enter the VPN, you will automatically be connected to the server that's nearest to your location. The number of nearby VPN servers depends on the VPN that you purchase. For instance, Surfshark offers a single server in Vietnam that expats can take advantage of.
If you're entering the VPN for the first time, you may be asked to set personal preferences.
If you want the VPN to start automatically when you turn on your computing device, you can set the VPN to do so in the personal preferences section. In the event that split tunneling and double VPN functionalities are available, you'll also have the ability to turn these features on when you start using the VPN.
Differences Between Free and Paid VPNs
When you're searching for the ideal VPN solution, you'll find that VPNs can be either free or paid. Many expats in Vietnam who have never used a VPN before make the mistake of believing that a free VPN is comparable to a paid one.
Free VPNs are often slower, come with ads, and have less security features.
While it's possible for a free VPN to offer many of the same services that are available with a paid VPN, the VPN provider must still find a way to make money.
Some free VPN providers will choose to subsidize the services they provide by integrating ads into the VPN. The more harmful and insidious method that free VPN providers may use to make money is to track all of your online activity before selling the data to the highest bidder.
They could even provide hackers or the government with your connection. As such, the security features available through the VPN would essentially be meaningless.
In comparison, paid VPNs subscription are usually more secure and will provide you with a rich feature-set that should include everything you expect from a VPN.
Some of the security features that are typically available in a paid VPN include kill switch, double VPN, and leak protection. Most VPN providers offer high speeds and unlimited data.
How to Choose a VPN
If you're finding it difficult to choose a VPN, it's highly recommended that you compare your preferred VPN providers before making your final decision. This comparison should take features, level of security, and price into account. You should first ask yourself why you want to use a VPN.
Do you want to access a film on Netflix that's unavailable in Vietnam? Maybe you're concerned that hackers could gain access to your data. Whatever the reason, it's important that you identify why you want to use a VPN.
If your primary concern as an expat is security, you would likely want to select a VPN that offers the best and most comprehensive security features. During your search, it's highly recommended that you determine if your device is compatible with your VPN of choice.
If you plan on using the VPN on your Android tablet, Apple iPhone, and Microsoft Windows computer, the VPN should accommodate all of these devices. Some additional features that should be available with your VPN of choice include:
A lengthy money-back guarantee
24/7 customer service
An intuitive interface
Torrenting capabilities
Best VPN for Vietnam
When you're living as an expat in Vietnam, there are a myriad of VPNs at your disposal. However, some of these solutions are better than the rest and will provide you with a comprehensive feature-set at a reasonable price.
The best VPN solutions for Vietnam include NordVPN, CyberGhost, Surfshark, and ExpressVPN.
NordVPN
NordVPN is among the most popular and reliable VPNs that you can subscribe to in Vietnam. Expats in Vietnam have 15 nearby servers they can connect to.
Along with not keeping any logs, NordVPN offers advanced security features like kill switch and double VPN, which should make you confident that your connection is secure. When you use NordVPN, it's possible to connect to six devices at the same time.
Pros
No-log policy
Fantastic interface
30-day free trial is available
Connections are consistently stable
Cons
Software updates are slow and time-consuming
Pricing can be relatively high with short-term subscriptions
No phone support
Surfshark
Surfshark is a reputable VPN solution that offers more than 3,500 servers across 65 countries. If you're living as an expat in Vietnam, you'll find that all of the popular streaming services like BBC iPlayer and Amazon Prime can be unblocked with this VPN.

As long as you sign up for a two-year subscription, the price for the Surfshark VPN is among the lowest you can find. Along with extremely high speeds, users also have access to 24/7 customer support and the ability to install the VPN on an unlimited number of devices.
Pros
Servers offer high speeds
Outfitted with multi-hop functionality
Can be installed on unlimited number of devices
Cons
Privacy policy isn't detailed
Browser extensions are limited
Requires a lengthy subscription to obtain low pricing
ExpressVPN
ExpressVPN is another highly popular VPN that offers users nearly all of the features they could want from a VPN. Server speeds are always consistently fast no matter what server you're using. Every ExpressVPN server is known to be RAM-only, which means that your data can't be stored on the server you access.

The recent inclusion of the LightWay VPN protocol means that the speed of your connection could be as high as 500mbps. Even if you want to use this VPN on a video game console, ExpressVPN provides users with smart DNS support, a dedicated router app, and a Linux client. ExpressVPN is currently supported in 94 countries.
Pros
High speeds regardless of server location
A zero logs policy
Can easily unblock streaming websites
Ample security for servers and apps
Cons
More expensive than the alternatives
Connection may be dropped on occasion
Streaming services aren't properly labeled in the app
CyberGhost
CyberGhost is a feature-intensive VPN that provides users with access to more than 7,000 servers from all over the world. If you live in Vietnam, you'll have 12 servers to select from. Some of the top features available through the CyberGhost VPN include full torrenting support, a fantastic user interface, leak protection, and split-tunneling.

If needed, you can connect to seven devices at the same time. If you download the CyberGhost app, you can use the VPN for seven days without subscribing, which should help you determine if this VPN is right for you.
Pros
Offers 7,000 servers across the world
Can easily select IPs from different regions
Includes multi-platform support
Doesn't log internet activity
Cons
Some servers are slow, which can create connection speed issues
Servers can get full
Connection can be dropped on occasion
VPN Comparison
| | | | | |
| --- | --- | --- | --- | --- |
| VPN | NordVPN | CyberGhost | Surfshark | ExpressVPN |
| Encryption and Connections | AES-256 bit encryption, double VPN | AES-256 bit encryption, split-tunneling | AES-256 bit encryption, double VPN, split-tunneling | AES-256 bit encryption, split-tunneling |
| Protocols | IKEv2/IPSec, OpenVPN, WireGaurd | L2Tp/IPsec, OpenVPN, PPTP | IKEv2, OpenVPN TCP, OpenVPN UDP, Shadowsocks | L2Tp/IPsec, OpenVPN, PPTP, SSTP |
| Security | IPv4 and IPv6 leak protection, DNS, kill switch | IPv4 and IPv6 leak protection, DNS, kill switch | IPv6 leak protection, DNS, kill switch | IPv4 and IPv6 leak protection, DNS, kill switch |
| User logging | No | No | No | No |
| Torrenting support | Yes | Yes | Yes | Yes |
| Speed | Extremely fast | Moderately fast | Extremely fast | Extremely Fast |
| Unblocking streaming services | Amazon Prime, Netflix, Roku, Hulu, BBC iPlayer | Amazon Prime, Netflix, Hulu, BBC iPlayer, Showtime | Amazon Prime, Netflix, BBC iPlayer | Amazon Prime, Netflix, Hulu, BBC iPlayer, Roku |
| Customer service | Available 24/7 with online chat | Available 24/7 with online chat | Available 24/7 with online chat | Available 24/7 with online chat |
| Lowest price | $3.71 per month on a two-year contract | $2.75 per month with a three-year contract | $1.99 per month with a two-year contract | $6.67 per month with a 15-month contract |
| Money-back guarantee | 30 days | 45 days | 30 days | 30 days |
Now, on to You
With this information in hand, you should be able to select a VPN that offers all of the features you want in a virtual private network. As mentioned previously, there's no law in Vietnam against using a VPN. No matter which VPN you're interested in, make sure that you choose a provider that offers ample security and privacy.
With features like split-tunneling, kill switch, and double VPN, modern VPNs provided expanded feature-sets that you should be satisfied with. Above all, your decision on which VPN to use should be based entirely on what you personally prefer and what suits your life as an expat.