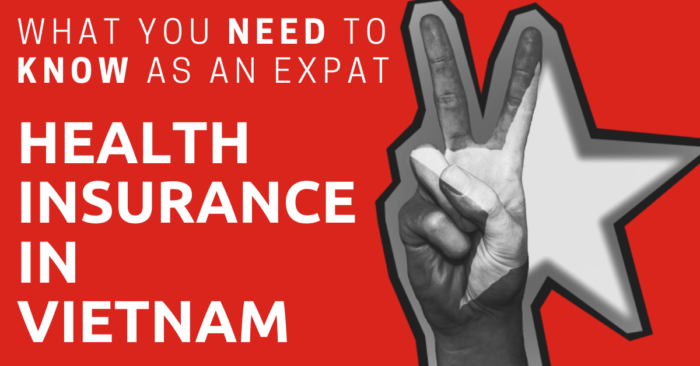 When I first left to work in Vietnam I was not working in the insurance business. I worked as an expat for over 20 years living in many diverse countries around the world. I always took the cheapest medical insurance on offer and moved from year to year.
Consequently I am now in my 50s and living with several existing, un-insurable conditions due to my constant switching and reluctance to choose a suitable insurance provider and sticking with them.
This was a poor decision as I now know. I took out an individual or claims risk international medical policy, yet was not informed by the insurance company that my existing condition of Diabetes Type 2 would be excluded as would any related condition.
Luckily, I ended up working as an insurance professional and immediately cancelled this poor policy and went with an established international medical insurance provider who offered community risk insurance.
By this stage I knew that this policy would cover me in all the countries I was spending time in, and it would provide me with excellent coverage of over USD$1-million-dollars on hospitalization and allow me to self insure my outpatient treatment, while covering my Diabetes Type 2 in terms of hospitalization, related conditions, and medical emergencies.
This guide will help you understand insurance in Vietnam, show you what to look for in a policy, and guide you through making the right decision for your needs.
In general, expat health insurance is a good option for expats in Vietnam. Take a look at our expat health insurance comparison page to find out a suitable plan for you.
This article will take approximately 33 minutes to read. Don't have the time right now? No worries. You can email the ad-free version of the article to yourself and read it later!
Does Vietnam Has Health Insurance?
You'll have quite the selection in Vietnam when it comes to picking health insurance.
Here is an overview of where to start when looking for the best insurance in Vietnam.
International and Offshore Insurance
There are now a whole host of international insurance companies operating in Vietnam. This will include a few operating only Individual risk policies.
There are three types of international companies operating here.
The first type is joint venture companies. These are international insurance companies who have partnered up with a local company to piggy back on their network.
They also benefit from joint venture business advantages, service their clients with domestic offices, and offer tax rebates to tax paying companies.
And therein lies the benefits, especially the 10% tax rebate deducted from your premium.
Generally these companies have a better direct billing network and better customer service from well-trained staff located centrally in an office in one or more of the major cities.
Luma is a good example of health insurance in this group. They partner up with a local insurance provider, Bao Long. By using their insurance, you get benefits from both offshore and local insurance.
You have access to their local staff and can visit hundreds of hospitals in their network without having to pay in advance. You also get health coverage for many countries in SEA with $1,000,000 USD coverage.
Other examples include Aetna (Bao Viet) and April International (PTI)
However, do check the policies of the onshore and offshore companies, as many offshore companies offer excellent services at good prices without being involved in a joint venture.
Also everyone is different and no policy is the same. Find the right policy for you based on your needs and circumstances.
The second are international offshore companies with offices based outside Vietnam in Singapore, Hong Kong, or further afield.
It's more more expensive than local insurance but comes with better coverage. And you get health coverage in other countries other than Vietnam.
Most of offshore insurance plans also cover COVID-19.
If you prefer offshore insurance, you can check out Cigna. Based on our research and understanding, their plan offers the best value for the money for the coverage you would get.
If you are US citizen and want to get medical coverage in the US as well, then Geoblue is a good option.
Other examples of offshore companies include:
The third group are the individual risk companies, the most well known are:
Travel Insurance
Travel insurance is for travelers who intend to return to their country of residence after a short period of time, most often 6 months.
In most of these policys' terms and conditions it will state that the policy will be cancelled if you are no longer a resident of the country where you engaged the insurance policy.
Travel insurance will also return you to your country of residence for emergency medical treatment or serious medical issues.
Once home the policy will be cancelled, thus leaving anyone intending to return offshore after treatment with an existing condition that most likely will need to be self insured.
For short trips for healthy people, these policies are a great value. Anyone working or remaining offshore for a longer period of time and expecting to use a travel insurance policy to "save money" could be in for a life altering shock.
This is another reason why you need to find out when your residence in the country where you purchased this policy will expire, for when it does, usually your travel insurance will cease too.
If you want to get travel insurance, check out World Nomads.
Social Security
There is a social security program here in Vietnam offering both locals and expats limited access to pensions, sickness, maternity ,and industrial accident payments.
It's paid for by a contribution made by the employer and the employee. With current immigration rules changing regularly, its worth checking with a company such as Domicile as to any new regulations.
However this social security program has no bearing on medical and health treatment and insurance.
This program is accessible to any expat who is enrolled by their company, but should not replace any existing expat pension or insurance undertaken by the individual.
Local Insurance
Local insurance is designed for locals and can help expats who have no intention of traveling outside Vietnam and don't mind utilizing the local hospital system and for people who are prepared to take a chance with low levels of coverage.
Rarely do they include any country outside Vietnam in their coverage, and they will not offer emergency international medical evacuation and some will increase premiums at any time to increase their poor cash flow.
There are at least two dozen local insurance companies operating in the domestic market. They range from the good to downright dangerous.
Some of these companies enter the market with good intentions yet no experience, offer very low premiums, and then find they cannot cover the claims they receive.
There are several examples of this and their clients usually end up suffering.
But Bao Long and PTI offer a comprehensive range of medical insurance services and they are two of the best of these local Insurance companies.
For people who understand these shortcomings and are prepared to take the risk, these two, I believe, are the best. I also hear good reports about Athena local policies.
Group Insurance
Many of these domestic and international insurance companies offer corporate or group policies. These can start at three people, but at 10+ these policies can become extremely attractive.
No group or corporate policy is the same so again, a lot of research is required.
All these group or corporate policies need to be paid from one account, and some providers insist on employment contracts, some don't, and many can offer an attractive discount of up to 25%.
Another huge benefit is that a few providers will offer a "medical history disregard" where all previous medical conditions are covered, providing they are not being currently treated.
However, be sure to confirm with each insurance company that you will get offered the chance to insure that or any existing medical condition with their company when you leave the group.
This is important as not all insurance companies offer this and you will need to avoid getting stuck as an individual expat with an existing condition which will then be excluded from any new individual policy.
In my view, the best way to find out about these group or corporate policies is either to contact the companies directly, or go through a local broker. Have all your questions ready, plus the names and dates of birth of the potential members.
But if you have a team of digital nomads working with you, then you might want to take a look at offshore insurance providers that provide a group plan.
One of them is Remote Health.
Before You Come to Vietnam
Firstly, how long do you intend to remain in Vietnam? Less than six months or more than six months?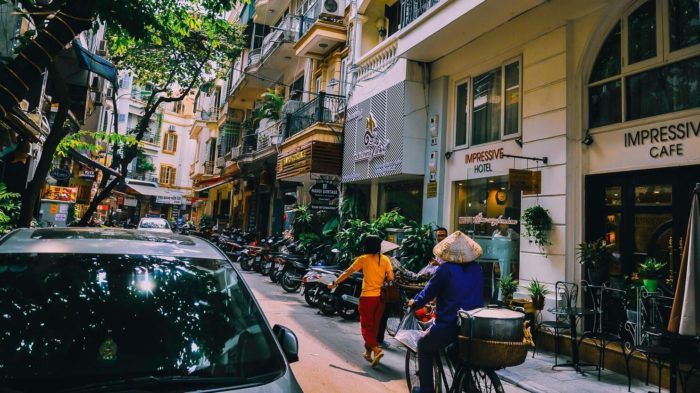 Secondly, once you have completed your stay in Vietnam, will you remain offshore or return to your home country?
And thirdly, I suggest you contact the authorities in your home country to ask how the answers to the first two questions impact on your residency status in your home country.
These answers will determine the basics of what type of international medical insurance or travel insurance you will require and also where that policy should cover. It will also save you plenty of time in the future.
ACS has a really great insurance plan for expats who are living in Southeast Asia. Their plan comes with health coverage for all of Southeast Asia, excluding Singapore.
This means that you can fly to any country in SEA and have them pay for your treatment. And you can keep your plan even if you move to another country.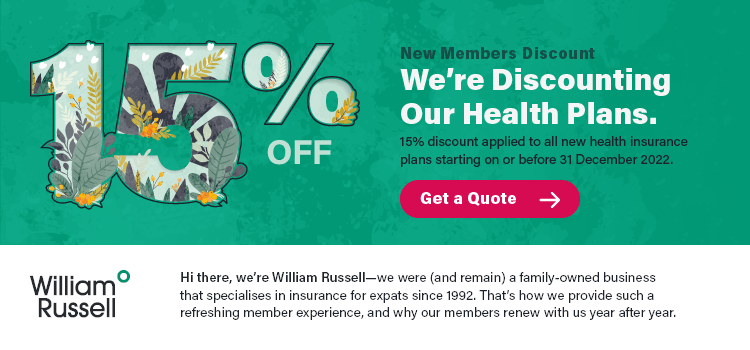 Advertisement
Medical Insurance Essentials
When thinking about which medical insurance you will require in Vietnam, it is helpful to point out that the following list can vary depending on your age, activities you will engage in while here, and your employment.
It is a fact of life that the risk of a 25-year-old requiring major medical treatment is much lower than that risk associated with a 65-year-old.
However as the preferred method of transport in Vietnam is by scooter or motorcycle and the injury rate and death rate on the roads here are very high, having a medical insurance policy that will cover for not only hospitalization, but also some outpatient is a good idea.
Insurance cover for scuba diving will require a separate investigation in Vietnam as this depends on your experience, depth of meters you dive, and your certification.
Many people are fortunate enough to arrive here and have a medical insurance plan as part of their employment contract or even better, will be given a budget to choose their own and claim a full refund for this purchase from their company.
The crucial advice with enrollment in a company scheme is that you must insist on looking at the terms of the policy–usually called the table of benefits–and see whether it fits all the advice stated here or another respected person or professional's advice.
Many find that this is not the case.
Finally, a country like Vietnam does have some government health services but these are used almost exclusively by some Vietnamese citizens.
Foreign nationals can access the public hospitals, but rarely will they have access to treatment unless they have insurance or enough funds.
Stating that you have no insurance should–but not always–ensure you receive a discounted bill.
Medical Coverage
When looking for medical services in Vietnam, you will generally find there are about seven different types:
Dentists and Opticians
Pharmacies
Public Hospitals
Medical Clinics
International Hospitals
Ambulance Services
A surprisingly large amount of necessary information related to these topics can be gleaned from the internet and information sites before you leave.
Dentists and Opticians
In the major cites the growth of foreign chains and up-market opticians has been impressive, and finding a quality optician is now not difficult and they offer services at a range of different price points.
The prices are so reasonable, that including a vision rider–an extra module and an additional charge on an insurance policy–is really not sensible and self insurance is by far the most cost effective option.
Dentistry is similar, and again in the major cities you will be overwhelmed by choices involving dentists trained overseas, large clinics, and well established traditional dentists.
For the same reason, self insurance is the best option.
Pharmacies
Chemists in the big cities are usually independent with well-trained staff and the emergency of Pharmacity, a large American-owned retail chain in Southern Vietnam which is expanding north, in Ho Chi Minh City has greatly shaken up the market.
Using these pharmacies for quick consultations, over the counter drugs, and special order medicines has been easy for me.
No prescriptions are required in Vietnam.

Public Hospitals
The public health hospitals up and down the country are quite often rudimentary, staffed by people who do not speak English and are plagued by long queues which can make a visit difficult at peak times.
Their wards afford little privacy.
Having said that I know of people who have had positive experiences and those who have had terrible ones.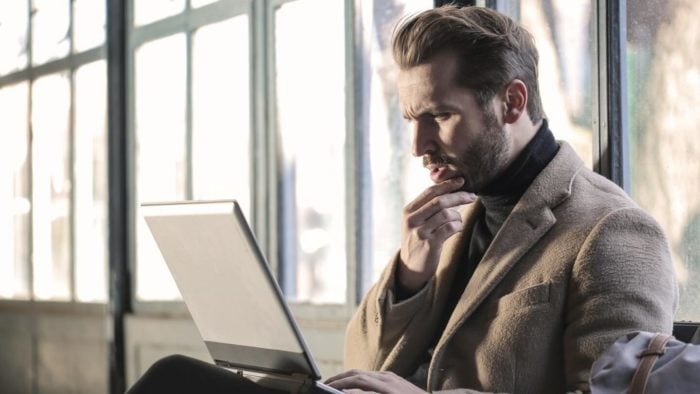 Certainly it is always best to take with you a local Vietnamese speaker to translate. In many rural communities this will be the only option but in major cities there will be plenty of international hospitals.
You will still need the money or insurance to cover your treatment in a public hospital.
Public hospital charges are also increasing like everywhere else and if you decide to engage a Vietnamese insurance company, make sure their total insurance will cover you in an emergency public hospital scenario, as in the case of serious accidents many policies will not provide adequate USD or VND coverage.
Medical Clinics
Medical clinics are a fast growing group in major cities and tourist areas. They usually have English-speaking staff, can have foreign trained doctors, have limited services, but any tests or analysis will be outsourced to a major international hospital.
Some of these clinics can be excellent with comprehensive services, some can be just a single room, single doctor experience.
International Hospitals
In the major cities the standard of hospital care is improving and it's not difficult to find international standard hospitals, run by foreign doctors from overseas with excellent facilities and close to comprehensive services.
To my knowledge not one provides a level of service comparable or as complete as Bumrungrad in Bangkok or the best that Hong Kong and Singapore have to offer, but surely its not long now before they can.
A word of warning that Vinmec, the private hospital group, is a poor alternative. I know people who have been patients, but have had sub-standard treatment and in one case life threatening levels of poor service.
However, I mention them because they may be the only "quality" establishment available for miles, which illustrates why international medical evacuation is essential whilst living in Vietnam.
Ambulance Services
These are a relatively recent introduction to the medical scene in Vietnam. Their role was in the past taken by taxis or anyone who could be persuaded to take an individual to a hospital.
Consequently, while these are now available in the bigger cities, it is worth remembering that any Vietnamese helping those injured in a traffic accident will still react by putting the injured in any vehicle and telling the driver to take you to the nearest hospital.
To reduce the chances of ending up at an institution you don't want or even don't like, its best to carry a card with an ambulance number in your wallet. I understand iPhones have an emergency number facility where you can log your preferred number.
The good ambulances come from the best hospitals so if you want a certain international hospital, carry their emergency numbers.
Obviously I am aware that in many emergencies, the victim is unable to request a specific medical facility.
Individual Risk Vs Community Risk Policies
The final piece of research you can do before leaving for Vietnam would be to understand the difference between individual risk and community risk.
Once understood, you can ensure that you either avoid a certain type of policy or you can consider both types with a full understanding of the pitfalls.
In my case, I like to know which companies offer individual risk and avoid them.
Surprisingly the majority of people interested in medical insurance are oblivious to this important difference.
The difference between community risk policies and individual risk policies is that community risk is when the insured person's risk is shared among the total membership, rather than shouldered exclusively, which is then individual risk.
Consequently a claim on an individual risk policy will lead to a substantially increased policy premium when the policy is renewed, plus any increase due to medical inflation.
With a community policy, the increased risk is shared among the community, so the only increase in premium at renewal will be due to medical inflation.
Obviously this means that individual risk policies are attractively priced to newcomer. However, once a claim is made, no matter how small, the insured will witness that price advantage soon disappear and invariably end up paying considerably more than community risk insurers.
The other poor consequence of individual risk policies is that the holder will be trapped in these policies, as simply by moving to a new insurance company with a new policy to avoid these huge premium increases.
These clients will almost certainly end up with the medical condition responsible for that increased individual risk being excluded and the only alternative will be self insuring at a higher cost.
This is actually what happened to me when I first lived offshore.
If you want community risk insurance like me, you can check out Luma Health.
Medical Insurance for Your Lifestyle
You can't get any old insurance policy when moving to Vietnam. You have to get one tailored to your lifestyle.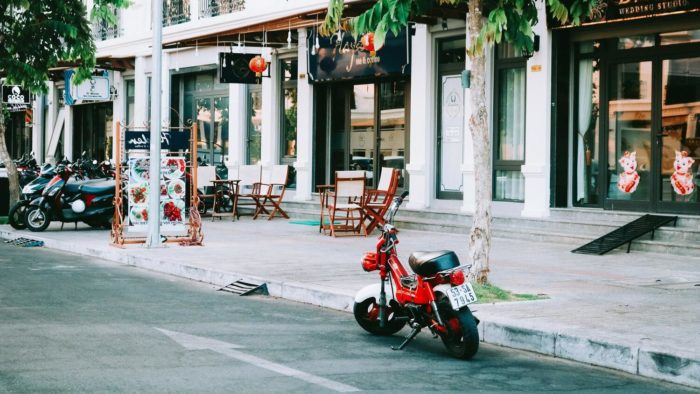 Here are a few common scenarios followed by a few real-world case studies.
Expats Working in Vietnam
As an Expat working in Vietnam your insurance policy can be assigned to you by your company or you can be given the money by your company to chose a policy, or finally, this task will be left completely up to you.
Foreign Medical Insurance Corporate Policies
Few expats get signed up to these policies by their employers, however, if you do, you still need to make sure the policy is suitable.
Contact the insurance company and inquire whether you can continue with that insurance company and the policy should you leave this employer–this is called continuity insurance.
Make sure it's not individual risk otherwise the premiums could be horrendous if you have made lots of claims when you leave the company and come to pay the premiums yourself.
Make sure it is transferable to other countries, for example Liberty's policy is only transferable to four or five neighboring countries.
Domestic Medical Insurance Policies
Most expats have this type of policy waiting for them, so its important to look at the policy table of benefits.
These policies are usually not transferable to another country. See if the policy will cover your dependents, but understand the pitfalls.
These policies do not cover international medical evacuation, so if your dependent–and they are also covered–has a brain tumor, you will have to self-fund the evacuation and the operation.
These policies usually will not cover you outside of Vietnam. These policies have a low level of total coverage, the best are usually USD$40,000 but I have seen USD$10,000.
When you reach that figure, which at a private international hospital is not difficult, then you will be required to pay. I recommend a minimum USD$500,000 for international coverage.
Luma Health, an insurance company from Thailand, has community risk policies. Their plan comes with $1,000,000 USD coverage which should be enough for all hospital expenses in Vietnam.
They also have a direct billing system set-up with hundreds of hospitals including Family Medical Practice and FV Hospital.
As for real-life examples, I know a 61-year-old teacher who moved from Canada to Vietnam, but she wants to keep relocating open–possibly to Thailand.
This teacher works for a school who provides Vietnamese medical insurance to all its staff through a local insurance company.
This particular teacher was worried about having local medical insurance which included just USD$10,000 total annual coverage, no medical evacuation, and no international coverage.
These policies are designed to help the local population in local hospitals. They are usually sold to corporate clients in a package with little regard for the people who will use them a or what they actually need.
Freelancers, Nomads, and Entrepreneurs in Vietnam
All the policies recommended for individuals in this guide apply to this group. The only advice is to acquire a policy that can move internationally with you and to where you want to move.
All the big international companies offer this option, the domestic insurance companies do not, and Liberty does not–despite what they tell you. Look at the small print.
One point worth remembering is that if you think you might want to live and work in Thailand after Vietnam, make sure the policy you have or you are considering will cover you for that option.
If you don't check and wish to change country at a later stage, you may have to apply again. This can mean that if you have had Dengue Fever while working in Vietnam then it is unlikely to be covered for a move to Thailand and it will become an exclusion.
This issue can be avoided if you check during purchase or as soon as you know you will move to another country.
You can talk to International Citizens Insurance if you are in this group. They have different expat health insurance plans available and can help you pick up the right one.
Expats Retiring in Vietnam
Most retired expats are looking for a deal and the best option by a long way is to search for a reputable international company with a local partner and take hospitalization only with a 30% to 50% deduction.
This means you will have to pay the first USD$2,000 to USD$10,000 dollars of a claim but then the insurance company pays everything else.
Perfect for retirees when the premiums are very high as in exchange for this you will get a USD$1,000 to USD$4,000 reduction on the premium each year and you will be covered for all those life threatening emergencies.
It is also worth noting that 90% of community-rated insurance companies will not insure new clients if you are over 65 years of age.
Morgan Price (UK) and Aetna (USA) still offer to those applicants under 75 years of age, but after that it is only individual risk, sometimes to 85 years.
Existing clients need not worry and this is why it's important to find a good company prior to your 65th year and stick with them.
I know one guy, a 62-year-old retiree from France who married a Vietnam lady and is now living here.
This guy retired in March and was given the option of renewing his Pacific Cross policy as individual client at USD$7,000 a year.
This is an individual risk policy, so its unsuitable for someone over 60 years, as any future claims will mean an increased individual risk for the insurance provider and inevitably a large premium increase the following year at renewal.
He also discovered he required a hernia operation at the end of February. Unfortunately just before having the operation, he had an accident and broke a rib.
This meant that he could not have the operation until after the rib had healed, which was after the Pacific Cross policy had expired.
He did not wish to renew this policy at USD$7,000 per year.
Subsequently with the new policy it was necessary to declare the broken rib and the hernia operation as existing conditions, and thus all providers would exclude these conditions.
This means he has to pay for the hernia operation which was performed at FV Hospital in D7, HCMC and cost him USD$3,000.
April Insurance offered him worldwide coverage excluding USA for USD$3,500 for hospitalization only, which was reduced to USD$2,700 by agreeing to a deductible of USD$1,000.
This meant he agreed to pay the first USD$1,000 of any medical bills before the insurance paid the rest.
This policy protects him for all serious medical treatment such as cancer treatment, strokes, and medical evacuation while reducing the premium.
Visits to the doctor, medication, and outpatient treatment is not covered, otherwise the bill would have been USD$7,000 per year.
This policy with a large deductible is suitable for people over 60 years as their premiums increase dramatically. With this policy he is also covered worldwide, except USA.
Insurance Plans Explained
Before you buy any insurance plan, be aware that prices aren't the only thing to consider.
Take the time to read through the fine print of any insurance plan you're interested in buying.
No matter where in the world you're buying insurance for, there are some general things to be aware of.
We've listed each of them in a separate guide. Click on any of the links for more info.
Finding the Best Insurance Plan for Expats
Finding the best plan for you is going to take some legwork. Although by following the suggestions in this section, it should make your search easier.
Please note that when it comes to health insurance, there's no best plan in the market. There's only the right plan for you.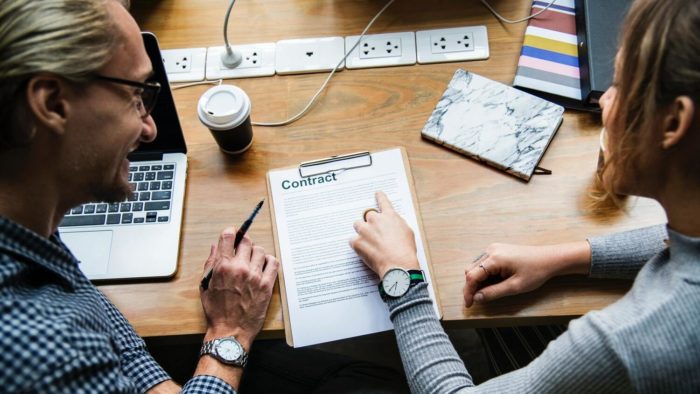 Type of Coverage
Firstly, I would suggest you should write down what is important and necessary for you bearing in mind what I have written above.
The answers should include where you will be needing insurance and whether you want international standard hospitalization or the local public alternative.
Do you really need outpatient care and medication? Many people find out that self insurance (paying oneself) on outpatient services saves money in country like Vietnam.
What about medical evacuation, dentist, vision, pregnancy ( which usually requires 12 months waiting) extras?
List your previous medical history and existing conditions and medications.
Payments
Think about how you will pay: monthly, quarterly, biannually, or annually. By bank transfer or credit card? Most of these decisions can incur surcharges of up to 10%, and these charges vary from company to company. Usually paying yearly and by credit card is the cheapest and easiest.
Regions and Countries
Decide on the countries you need to be covered in and always look for your own to be covered if spending a long time off shore. There maybe no extra charge for that. Also look for countries you will be, or may be, moving too in the future to be covered. Do understand that including the USA in this option will increase your premium enormously.
Amount of Coverage
Lastly, decide on the minimum monetary insurance amount. I usually suggest USD$500,000 for a worldwide policy is adequate. For a domestic insurance only policy USD$100,000 is fine. Local insurance will commonly be under USD$50,000.
These amounts are the total insurance payout or coverage over the course of the annual premium. The following year you will start again with your total annual coverage if you renew the policy.
To give you a perspective, emergency medical evacuation is from USD$70,000 to USD$150,000 depending on where you go. Annual cancer treatment can start from as little as USD$45,000 per year at top rate hospital. A broken spine and six weeks in an international hospital here in Vietnam will be about USD$10,000.
How to Get Health Insurance
Now you will have three options. Find an insurance broker, use a comparison website, or contact a medical insurance company directly.
Using Brokers
Brokers can be good and can be bad, but a personal recommendation from a local resident should help you find a good one.
A good one will always ask you questions about yourself and your family to find the right policy.
There are many types of insurance brokers working in- and outside of Vietnam. By choosing one in Vietnam you will get the benefit of their experience gained from all the clients they service.
International Insurance, have a team of good licensed brokers that are able to help you pick up the right plan based on your requirements.
Another good way of finding a broker is to get a recommendation. Expats in HCMC or Hanoi Massive are two good groups on Facebook.
Networking at InterNations or Meetup is another way to get referrals. Usually it's worth contacting up to three people to see the way they work and view all their recommendations.
The best brokers will give you their opinion based on your situation and requirements. At the other end of the scale, the bad brokers will not be interested in you or your needs and offer you just one quotation.
Make sure you ask for the table of benefits for the recommended policies so you can check that there has been no misunderstanding over the type of policy you want.
The broker will only handle the sale and the renewal, and in a few cases they will act on your behalf should that be necessary, when dealing with these insurance companies.
Using Comparison Websites
Many people who buy medical insurance outside Vietnam before their arrival opt to use a comparison website.
Handily, these websites sometimes publish seasonal offers or discounts from some of the top providers in the business.
It's a great way to see what discounts and offers are available as all retailers and all brokers should also have these offers at exactly the same rates.
However, as far as the other policies are concerned, be warned. Most of these comparison websites are owned by one large insurance company and they were designed to promote their own products, such as Nowcompare.
These insurance polices promoted by the website owners are individual risk and this is rarely explained properly and the company which owns the site is notoriously reluctant to supply the policy's table of benefits to the potential clients until after payment.
Any initial offers on their own insurance policies are usually recouped the year after expiry at renewal time, with a hefty increase in premium.
Contacting Insurance Companies
Contacting the individual insurances companies yourself is hard work, involves plenty of time, and is tedious. Furthermore it would help if you have a great understanding of the subject.
Nevertheless if you don't want to use a broker, this is really the only alternative.
You can contact them through the internet or you can find a corporate sales person on social media.
Once in contact with a sales person you will be given the sales pitch. Just ask for the table of benefits, which is usually five to 10 pages long.
I would not give a contact number as some are very persistent. Collect all the tables of benefits and study them based on your decisions of what is important to you.
The table of benefits are the benefits you get from each policy summarized in a handy five to 10 page table.
Usually there is one per provider summarizing all company policies for an individual in a table.
This is to make comparisons between policies easier than searching through a 90-page terms and conditions document written by lawyers.
Once you have decided on the policies, get a few quotes and then give them contact your details.
There will be no monetary advantage in going directly to an insurance provider rather than using a broker.
Applying for Insurance
To apply you will need to complete an application and in some cases submit a copy of your passport. Each application is different, can ask complicated questions, and can be quite thorough.
All forms in Vietnam ask for details of your doctor, but this question is rarely answered as most people do not use the same doctor in the same way as they do in the West.
If you encounter problems answering any other questions its best to ask the insurance company directly or ask the broker.
The processing time is usually five working days but if you are in a rush let the company or broker know as the application can be expressed.
You can always specify the start date. This should be the date you write on the application, so the policy can be back dated after application is processed and paid if that is what you want.
Once the underwriting is complete the company will make you an offer, and then, once accepted, issue you an invoice.
When paid, your policy will be started on the date you have stipulated. The insurance company will then forward you the documentation and a card.
It's always worth photographing the card to keep on your phone so you always have this information with you at all times. Also it's worth having an ambulance telephone number on hand from a hospital you favor.
I never recommend people to lie on their applications, although surprisingly, many applicants admit to wanting to mislead their new providers.
For a start, any medical hospital will know whether this injury or condition has been present for a while, and secondly at the start of each new policy all the insurance companies are acutely aware that undeclared existing conditions will appear at this time.
The consequence of any lies manifesting themselves will be the cancellation of the policy by the insurance policy with no reimbursement.
This will also become a matter of public record and will mean that the individual will not have access to medical insurance in the future from international insurance companies.
How Much is Health Insurance in Vietnam?
The cost of health insurance in Vietnam varies per person.
The older you are, the more expensive the insurance premium is going to be.
If you are prone to sickness or have a chronic disease, your health insurance plan will be more expensive than others who don't have any illness.
A comprehensive plan is going to cost you much more than a basic health plan.
A plan with international coverage is going to be more expensive than a plan that covers only your medical bill in Vietnam.
You can, however, decrease your insurance premiums with a deductible and copay.
In general, you should expect to pay $80-$120 per month for a good offshore insurance plan, although the price will be much higher for a comprehensive plan.
There are local insurance products that are cheaper, but those come with reduced coverage.
You can use internationalhealthinsurance.com to check your own quote.
Insurance Guide in Other Countries
We also have our health insurance guide in other countries including:
Now, on to You
That sums up our post on insurance for expats in Vietnam. Hopefully you are now well on your way to understanding how insurance in Vietnam works and what to look for when buying it.
If you have any experience buying insurance in Vietnam, feel free to leave a comment below.