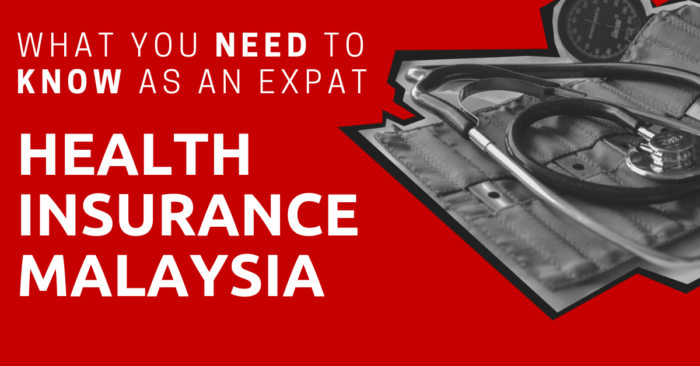 In 2019, according to reports, International Living ranked Malaysia number one for healthcare.
With an up-to-date infrastructure, the healthcare system in Malaysia stands out from other countries in the region as almost every doctor, and most healthcare staff, are fluent in English.
However, health insurance is not usually what people consider first when moving to Malaysia.
But you should consider it one of your top priorities as it gives you peace of mind when it comes to the healthcare needs of you and your loved ones.
In case you just want to know which insurance plan to get, just check out our quick comparison of expat health insurance.  
Why You Need Health Insurance in Malaysia
Treatment for foreigners costs more than what Malaysians pay. But it's cheaper than the costs of similar treatments in the West.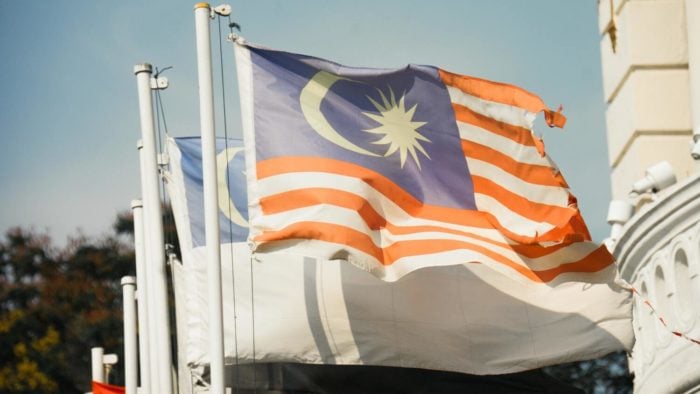 A visit to a doctor at a public hospital or public clinic costs about $5 USD, and getting treated by a specialist usually costs under $30 USD.
You can also get treatment at a private hospital. Private hospitals are more expensive, but they have shorter wait times and more comfortable facilities.
Public hospitals are cheaper, but they have longer wait times and crowded waiting areas.
Public hospitals in Malaysia are called general hospitals or hospital umum. Public clinics are called polyclinics or poliklinik.
I broke two fingers in an accident a few years back. Since a general hospital was just down the road, I went there for treatment.
I arrived during a shift change, and there were many other people waiting when I walked in.
By the time they found a radiologist for the X-ray and an orthopedic surgeon to help me, four hours had passed. My hand had twisted into a swollen purple claw by then.
Since it was a government-subsidized hospital, they didn't give me any expensive pain medicine.
They gave me a strip of generic paracetamol after my fingers were brutally, though efficiently, splinted by the harried surgeon who quickly straightened my fingers before anesthesia kicked in.
Many choice expletives were heard ringing out of the emergency ward. But the treatment barely cost me anything.
You may find it a better experience if you get treated at a private hospital.
But the prices are much higher, and costs can quickly pile up, especially if you need surgery or long term treatment. If you don't have enough money, you might need to ask your relatives back home to transfer it to you.
This is where your health insurance plan matters.
Subsidized Public Healthcare
The government subsidizes public healthcare in Malaysia. Treatment at public healthcare centers is cheap if you can get subsidized public healthcare.
You can get medical expenses waived or lowered at government hospitals and clinics if you stay in Malaysia for 182 days or more per year.
You can get subsidized public healthcare in Malaysia if:
you're a tax-paying resident, or
you're a resident under the Malaysia My Second Home, or MM2H, program and have a monthly offshore income of 10,000 MYR or more
Insurance from Back Home
Most of my expat friends who moved to Malaysia is already covered by an insurance plan from their home country.
A friend from Australia and her husband have coverage, which includes dental and medical evacuation as part of their insurance. But their policy is expensive.
The annual premium is $8726.50 AUS and only covers medical costs "while on authorized business travel and any associated holiday travel."
My friend and her husband are 55 and 57 years old, respectively. And they won't be covered after the age of 70. If they retire in Malaysia, they have to find another insurance plan.
Another friend have health insurance from Germany. It was cheap but only valid a few years after he moved out of Germany.
You can get health insurance from your home country if you're under 50 years old. But some companies may charge more to cover you abroad.
Insurance Options
Healthcare in Malaysia is cheap enough that most expats who live here pay out of pocket and get by uninsured.
This might be true if you get sick or injured and it's not life-threatening. But medical care gets expensive. Having insurance protects yourself from costly medical care.
In 2009, a friend living in a small city in Sarawak contracted Leptospirosis. It wasn't diagnosed until he was in the later stages of infection. And by then he was in critical condition.
Doctors flew him to Mount Elizabeth, a hospital in Singapore. They had better facilities and medicine to further treat him.
The emergency airlift out of Malaysia and the cost of getting treated in Singapore could've caused a dent in his bank account if he was uninsured. Fortunately, his insurance company paid for it.
Having insurance offers the peace of mind that you're covered in emergencies.
Common ways to get insured in Malaysia are through:
Malaysia Social Security
Foreign Workers Hospitalization and Surgical Scheme
Takaful Insurance
Local insurance
International insurance
Travel Insurance
Group insurance
Let's look at each one a bit closer.
International Insurance
International insurance is a popular option for expats who live in Malaysia. It comes with good coverage, including COVID-19, and without many limitations.
They are policies designed for expats, some which are underwritten by global insurance companies.
Unlike Social Security, you won't be limited to only health coverage at work.
Unlike FWHS, you can visit any hospital that you want, not just government hospitals.
If you buy international expat health insurance, you can also choose to include medical costs covered in Malaysia and the rest of the world.
If local hospitals aren't enough, then your policy should cover the cost of repatriation and/or changing hospitals.
A lot of international insurance companies have international insurance. Some may call it expat health insurance. Each plan comes with different coverage, exclusion, and price.
Cigna Global are one of the biggest insurance companies in the world, providing good insurance plans for expats in Malaysia.
Depending which level you choose, the plans cover hospitalization, routine medical expenses, and even optical, dental, and maternity.
You can also pick repatriation coverage, medical transportation, and family civil liability, which includes physical injury and material or consequential loss.
You can check our expat insurance comparison page to look at all popular international insurance providers for expats.
Before you buy insurance from an international company, you should be aware that legal disputes are taken up in the country where the insurer is licensed, and Bank Negara can't intervene on your behalf.
Disputes are often costly and problematic and could leave you uncompensated.
You won't be dealing in Ringgit Malaysia, and if you enjoy walk-in client support, your insurer might not have a local office for that.
Most companies don't have direct billing with local hospitals, so you have to cover the bills first and get reimbursed later.
If you work for a Malaysian company, look into expatriate insurance policies.
You can find many of them throughout Malaysia since insurance companies are branching out into the country.
It's best to look into international insurance alongside your employment package as your employer might only offer limited group medical insurance coverage.
All the plans I asked about excluded coverage for the USA. This is because choosing a plan that includes the USA on top of worldwide coverage means an increase in premiums.
I don't spend any time in the USA so it wasn't necessary for me. If you do, be aware of the much higher costs of coverage.
Local Insurance
A Malaysian insurance I recommend is Allianz, especially for people approaching retirement age. They have 115 hospitals in their network.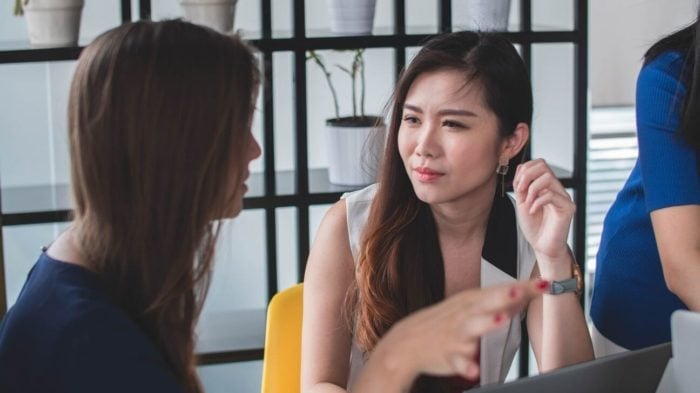 Allianz stands out because you can convert your medical card to a full medical card when you retire in Malaysia at age 55.
Once you reach age 55, your medical card becomes a zero-deductible card without having to prove your health condition.
If you have a zero-deductible card that means you can charge your medical expenses.

Advertisement
It's also value-for-money with coverage for out-patient stroke treatment and out-patient physiotherapy treatment.
And coverage extends to Singapore and Brunei, albeit on a reimbursement basis. It has a co-payment clause but it's capped at 1,000 MYR.
Allianz plans also have the highest combination of pre- and post-hospitalization coverage.
Outpatient care falls under this, and given that the comparative premium is the lowest among similar plans in the market.
It offers great value with basic plans for as low as 480 MYR a month before tax.
If you want a less comprehensive and lower-priced plan, Allianz also offers both mid-ranged and lower-end plans.
What I like most about Allianz is the flexibility of their plans and add-ons. The company even has a Golf Master add-on for you golf enthusiasts.
There are many other insurance companies in the local market including:
AIA
Great Eastern Life
Hong Leong Assurance
Prudential Assurance
In July of 2019, AIA became one of the first insurance companies to offer health insurance for mental illnesses.
There's one catch: You can't get coverage for pre-existing mental health illnesses. But if you want to safeguard yourself for the future, check out AIA's Beyond Critical Care plans to find one that is right for you.
I'm covered under Prudential Assurance. The Prudential medical card removes annual limits and lifetime limits and replaces them with a Med Value Points system.
You can opt for a stipulated amount of Med Value Points if you choose Prudential. You gain bonus points by staying healthy.
If you don't make many claims, your insurance company awards you extra points.
If your total claims paid exceed your Med Value Points plus any accumulated point bonuses, Prudential is still pays 80% of the total cost of the benefits.
You can also customize Prudential's plans to your needs. You can tailor room and board rates and Med Value Points.
But unlike Allianz, they have no co-payment clause.
It's also a little bit pricier than many of the choices on the market.
If the Med Value Points are compared with the annual limits of other policies, it's on par with most of them.
The lifetime limit is the downside of this plan as PruValueMed only covers 80% of the benefits exceeding Med Value Points.
It's best to do your research as each plan has its pros and cons.
Always choose a company that's a best fit with your pre-existing conditions and lifestyle, and that gives you the insurance plan you need.
Travel Insurance
Some insurance companies offer short-term coverage that ranges from a few weeks to a few years, called travel insurance.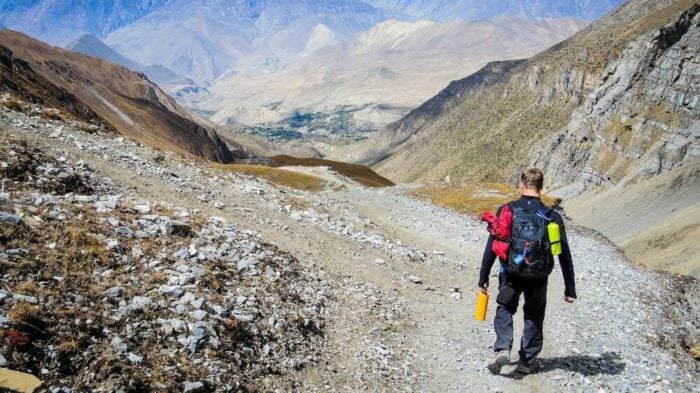 I know someone who doesn't have long-term medical insurance. He applies for travel insurance whenever he travels from his home country to Malaysia.
He's in his twenties, in good health, and alternates between living in his country and Malaysia every three months, so travel insurance works for him.
When he broke his leg in Nepal and was airlifted out, he had to pay $1,200 USD. He was reimbursed less than two months later by his travel insurance.
Most travel insurance only reimburses you after you submit your claim.
While they ask you to pay first, getting reimbursed is easier and faster than many other travel insurances in the market.
You usually have to apply for travel insurance from your home country. Travel insurance plans tend to be inexpensive, way less than what you'd have to pay for long-term coverage.
I didn't mind buying it along with my existing health insurance because it was cheap, and the claims I've submitted in the past were processed quickly.
There are some issues you have to be aware of if buy travel insurance.
For example, these policies don't cover expensive long-term care.
They won't cover many medical conditions that women might suffer from such as breast cancer, cervical cancer, osteoporosis, or pregnancy.
Aside from covering the costs of cancelled flights or natural disasters, travel insurance covers you if you get sick or injured during your travels.
Travel insurance can be a good idea for short-term vacations in Malaysia.
If you stay in Malaysia for over three months, it would be wiser to get long-term health insurance in case of severe medical issues.
Some people buy travel insurance when their current policy doesn't cover all the destinations they're traveling to.
Some people buy travel insurance to protect themselves against out-of-pocket expenses from emergencies on their trips.
Malaysian Social Security
Malaysia's social security system is called SOCSO, or Social Security Organization.
It's also known as PERKESO, or Pertubuhan Keselamatan Sosial, which is the same as SOCSO in the Malay language.
I'll stick with PERKESO for the rest of this guide.
As with social security in other countries, PERKESO helps people who are unemployed, sick, or who die.
You and your employer contribute to PERKESO based on how much you earn.
Starting January 1, 2019, foreign workers, including expats, must register under PERKESO and contribute to the Employment Injury Scheme.
The Employment Injury Scheme "protects employees against accidents or an occupational diseases arising out of and in the course of employment."
It covers you for industrial and commuting accidents, accidents that happen during work, and occupational diseases.
Aside from the coverage, PERKESO also offers a free Health Screening Program.
If you're 40 years old or above, you can get free checkups at registered panel clinics.
The HSP tests you for cardiovascular diseases, diabetes, and cervical and breast cancer.
There are some cases in which you don't have to contribute to PERKESO. Here are three:
If you're self-employed
If you own a business
If you work for the government
Submitting a Claim
You can submit a PERKESO claim yourself. But your company's human resource department usually helps. Talk to your company first to get more details.
You can make a claim if you get sick or injured at work or during your commute to or from work. If you know the claims process, you have a better chance of getting reimbursed.
I'll walk you through the important steps to help you increase your chances of getting a PERKESO claim.
Applying for Medical Benefits
To apply for medical benefits, you need these documents:
Accident Report (Form 21) OR Occupational Disease Report (Form PKS68 or PKS69)
Claims form (Form 10)
Employer's identification letter
Work attendance record
Medical leave certificate
A copy of your identification documents
A police report and a sketch map of your route at the time of the accident (for injuries that happen during your workplace commute)
Once you apply you can get free treatment at PERKESO panel clinics or government hospitals and clinics.
To get reimbursed for non-PERKESO panel treatment you need extra documents. These documents are not under PERKESO panel clinics or public hospitals and clinics.
You must fill out and send them to your local PERKESO office. PERKESO determines how much you're reimbursed.
These extra documents are:
Reimbursement Travel Claims Form (Form PKS (P) 24)
Reimbursement Payment Claim Report (General) (Form PKS (P) 26)
Original receipt of treatment
Copy of your appointment card
Copy of your medical report(s), if any
When a doctor certifies that you're unfit to work for at least four days, including the day of the workplace accident, you get temporary disablement benefits and pay for the days you can't work.
Limits of Coverage
Of course, PERKESO has its shortcomings. You may only claim it for injuries at work or during your work commute.
It also only covers contributions up to the age of 55. After that, you have to rely on your pension or other funds you have to cover the cost of treatment.
There are no child and family social schemes. And the self-employed are also excluded from PERKESO.
But if you work for a Malaysian company, you can contribute to the Foreign Workers Hospitalization and Surgical Scheme.
Let's look at this program next.
Foreign Workers Hospitalization and Surgical Scheme
In 2011, the Malaysian government created the Foreign Worker Hospitalization and Surgical Insurance Scheme, also known as:
But only those between 18 and 59 years old can get it.
For an annual premium of 120 MYR—not including 6% sales and service tax or the 10 MYR stamp duty—the policy covers you for up to 20,000 MYR if you're admitted to a Malaysia government hospital.
Many insurance companies offer this scheme. Chubb is an insurance company appointed and approved by Malaysia's Ministry of Health to give foreign workers this insurance.
All foreign workers in Malaysia must be insured under FWHS, but the benefits of this scheme for long-term expats is limited.
If you're legally employed in Malaysia, you can get health insurance through your employer, usually under a group medical insurance plan.
Malaysian employers usually offer health insurance to their employees along with social security. But you might want to buy your own extra health insurance to get better coverage.
What if you're retired or retiring, or not employed by a Malaysian company and can't get FWHS or PERKESO? What other choices do you have?
Let's explore your local insurance choices.
Takaful Insurance
An obvious choice for private insurance in Malaysia is local insurance. You can buy either conventional insurance or takaful insurance.
Takaful is a type of Islamic insurance offered as an alternative to conventional insurance.
Conventional insurance violates certain Islamic restrictions: riba, or interest; maisir, or gambling; and gharar, or uncertainty.
Insurance policies violate riba when they guaranteed to pay you. Insurance companies invest in bonds and stocks and use the profit to pay claims. This breaches Islamic law.
Maisir and gharar are related. Maisir exists in an insurance contract when:
policy-holders contribute a small amount of premium hoping to gain a larger sum;
policy-holders lose the premium when the insured event doesn't occur;
Or the insurer will be in deficit if the claims are higher than the amount contributed by policy-holders.
An insurance contract violates gharar because when a claim isn't made, the insurance company may get all the profits gained, and the policy-holder may not get any profits.
Under Islamic law, the restriction on gharar means all gains and losses must be allocated to avoid uncertainty on the return on the policy-holder's investment.
Takaful differs from conventional insurance in its intent. You contribute to a fund that can help others in takaful in an emergency.
But you buy conventional insurance as personal financial security, with the insurance company being the risk-bearer.
Each takaful fund participant contributes based on their required coverage and circumstances.
A takaful contract states the nature of the risk and period of coverage. A takaful operator who charges a fee manages the fund.
Participants make claims which are paid out of the takaful fund. Remaining surpluses—after making provisions for future claims—belong to the participants in the fund.
Conventional insurance differs in this aspect. The extra money and profits belong to the insurance company shareholders.
Takaful is not religion-exclusive. You can buy it from many companies in Malaysia even if you're not Muslim.
But takaful comes with certain shortcomings:
Emphasizes too much on profit distribution
Models used by operators in Malaysia aren't strictly regulated
The profit-sharing with operators is often unclear
Given the mixed reviews on takaful, I won't recommend it in this article.
Group Insurance
Insurance benefits workers. By offering your employees coverage, you give them incentive to work harder for you.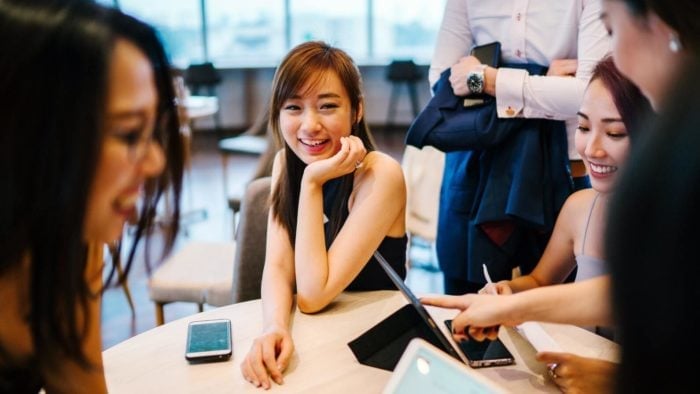 Malaysian companies are legally required to sign all foreign employees for the Foreign Worker Hospitalization Scheme, which is a form of group insurance.
But only foreign workers between 18 and 59 years old can get FWHS. The coverage offered is limited, and the plans can't be customized to suit each company's needs.
Most companies buy extra group insurance for their employees instead.
Group insurance provides coverage for your employees and is often given at a discount.
Most companies buy extra group insurance for their employees instead.
Many companies in Malaysia offer employee group insurance. Major names in the market include:
Great Eastern
AIA
Allianz
AIG
Group insurance plans are flexible as every company's needs and circumstances differ.
Sometimes different levels of coverage are even required within the same group.
If you only want to cover your employees' outpatient treatments, there are packages for that.
For example, Allianz has a Group Outpatient Clinical plan which covers outpatient doctor care, with cashless facilities to panel clinics and outpatient specialists.
To compare policies and get an in-depth explanation for all plans, to talk a broker or an insurance advisor.
COVID-19 Coverage
Most health insurance plan comes with COVID-19 coverage as long as you are not COVID-19 positive at the time of purchase.
Otherwise, it will be considered a pre-existing condition.
This includes both international insurance and local insurance.
If you don't have health insurance and rely solely on social security, you will be covered for COVID-19 under the employment injury scheme only if your job requires you to regularly go out.
Please note that the COVID-19 coverage policy might be changed in the future depending on how the situation develops in Malaysia.
You may want to get written confirmation from your broker or insurance representative before making a purchase.
Insurance Plans Explained
Before you buy any insurance plan, be aware that prices aren't the only thing to consider.
Take the time to read through the fine print of any insurance plan you're interested in buying.
No matter where in the world you're buying insurance for, there are some general things to be aware of.
We've listed each of them in a separate guide. Click on any of the links for more info.
Best Insurance for Expats in Malaysia
There's no one-size-fits-all insurance plan for expats in Malaysia. Pick one that's a good fit for your lifestyle and needs.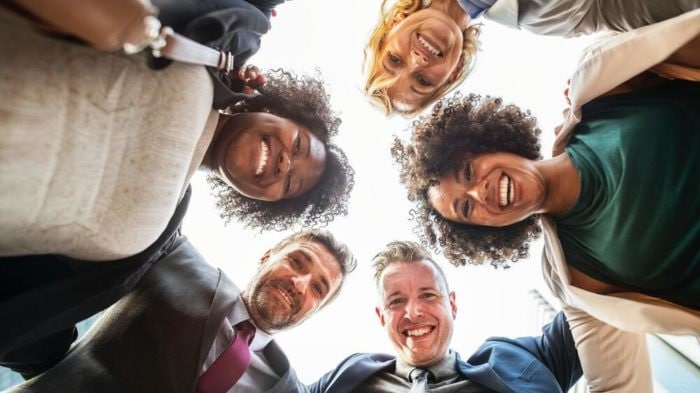 Once you know how much coverage you need, look at the excesses, deductibles, and co-insurance, and figure out what works best for you.
While your chosen plan should fit your budget, don't pay based on the lowest prices out there.
You can buy local insurance in Malaysia as long as you are in the country for work or business or if you're a resident.
You need an employment or business visa or proof of resident status to buy coverage from a local insurer.
These are standard questions. You may have to answer more specific foreigner-targeted questions such as, "Why do you need a Malaysia class policy?"
If you're an international student, you must buy local health insurance. Through your school, you can buy medical insurance offered by Education Malaysia Global Services.
EMGS works with three medical insurance companies:
AIA
AXA
Hong Leong MSIG Takaful
All these insurance packages meet the coverage requirements set out by Malaysia's Ministry of Education.
If you're not a student, you can look into other plans. Remember that local insurance might offer coverage that differs from international insurance in these areas:
Amount covered
Your age
Exclusions
If you buy local insurance, you're unlikely to exceed coverage limits. Insurance companies make sure that the costs at local hospitals are within most of the plans in Malaysia.
The Malaysian central bank, Bank Negara, regulates and monitors local insurance costs.
Local insurance plans are cheaper than international insurance. These policies often include life, health, and retirement plans all in one plan.
Once you sign up for an insurance plan with a local company, you're presented with a medical card.
Getting into a hospital and making claims with a medical card speeds up the claims process and takes less paperwork.
You need to go to a hospital within a local insurance company's network, called a panel hospital.
You only have to present the card at a panel hospital and get a doctor's consent to be admitted. You don't have to deal with piles of paperwork.
Your insurer updates the list of panel hospitals every year. You can find this info in your insurance brochure or policy.
The advantage of local insurance is you won't need to pay your medical bills upfront. Most policies allow for cashless admission.
Most times, hospitals submit medical bills directly to your insurer so they can evaluate your claim.
If you're admitted into a non-panel hospital, tell your insurance agent right away.
Often, your medical bills may still be reimbursed. But you have to pay out of pocket before you can file a claim.
Remember to keep all original copies of medical bills, medical reports, and letters from doctors for your claim.
Even with a medical card you might have to pay for part of the care you receive, perhaps for medicine or a doctor's appointment.
This may happen if you have opted for a co-payment. This means you and your insurer share the costs of medical treatment.
Read about exclusions, renewable clauses, and deductibles under the insurance plan carefully.
I have friends who only found out later that their plans let the insurer deny renewal the next year if they had health issues.
If you're traveling, make sure you're covered.
The overseas residence clause can apply if you're studying or working abroad for an extended period of time.
This clause lets most insurance policies reject your claim if you've been overseas for 90 days.
On the flip side of this, there is also another clause called Reasonable and Customary Charges.
This lets you get compensated for treatment you get abroad. But you get reimbursed for the amount you would've paid if you had the surgery in Malaysia.
If you get treatment in a country where medical costs are much higher than Malaysia's, you might only be covered for a fraction of the amount you paid.
Get a plan that gives you all the coverage that you need, even if it's not the cheapest insurance policy out there.
Comb through the fine print carefully, look up customer reviews, and talk to a broker before you commit to an insurance policy.
Insurance Brokers
There are many insurance broker companies in Malaysia. You pay the same for your insurance as you would getting it directly from the insurance company itself. They also accept credit cards.
I like using a broker because they can offer you a wider range of plans from various insurers.
They can also walk you through your choices based on your needs.
You want an unbiased broker who cares about your best interests. Brokers have a vested interest in you as they gain sales commissions every year you stay with them.
This commission is otherwise kept by the insurance company if you buy directly from them instead. This means brokers want to find you plans you're happy with and keep you as a client.
Be aware that brokers can only offer you limited help with claims or disputes.
You can also change brokers without changing your insurance plan if you're ever unhappy with the services provided by your broker.
If you want to buy health insurance through a broker, check out International Citizens Insurance.
Comparison Sites
Comparison sites let you search many insurance plans all on one website, saving you time and possibly money.
There are quite a few sites that review insurance plans in Malaysia and lay out their pros and cons.
This is a list of sites I used to when researching Malaysian health insurance plans.
Bbazaar
Compare Hero
GoBear
iBanding
Ringgit Plus
The main drawback of the comparison websites is that they mainly focuses on the number of coverage limits and premiums without showing what you really get from the insurance.
In the end, it's still a good idea to read insurance policies carefully and talk to a reliable broker or insurance representative before making a purchase.
Insurance Guide in Other Countries
We also have our health insurance guide in other countries including:
Now, on to You
Consider this. How often will you need to use your plan? How much coverage will you need?
Even if it's just for peace of mind against unexpected expenses, health insurance is something every expat in Malaysia should have.
If you still aren't sure which insurance to get, you can start by comparing quotes from different international insurance plans, and then decide what to do next.