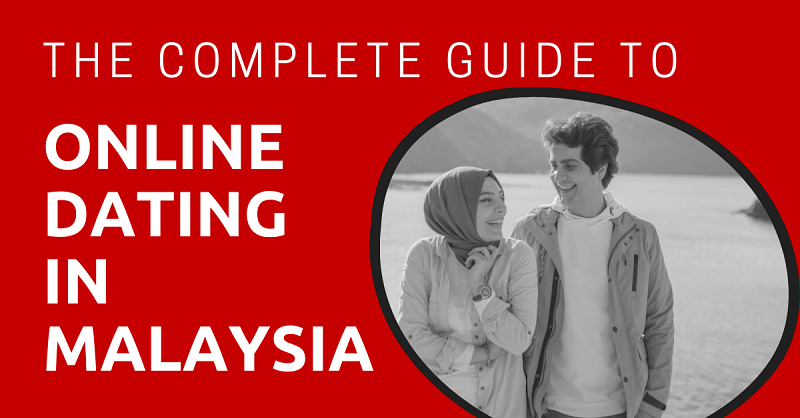 Malaysians are generally shy and wouldn't just approach someone who catches their eye. They are more likely to hit someone up online, which is why online dating sites and applications are quite popular in the country. These sites give them a platform to make the first move to get to know someone in a relatively impersonal setting.
Online dating sites are also super easy to use and make it possible for Malaysians to meet other people that they wouldn't otherwise approach in real life. It's interesting to note that Malaysians are keen to meet not just locals but also expats online.
I have expat friends who use online dating apps to meet new friends or dates, both locals and foreigners. In my opinion, you're more likely to make new connections online than in real life. That's mainly because Malaysians tend to stick with their cliques, making it hard for outsiders to break into social circles.
But always be careful when you're talking to strangers online. Scammers use online dating sites to defraud people. Be sure to get to know your potential date before meeting them. As much as possible, meet with them in a public place that you know quite well and where you are both comfortable. As added precaution, consider telling a friend where you are heading and whom you are meeting.
In this guide, I'll talk about some of the the most popular dating sites and apps in Malaysia.
General Tips
Before we go into detail about specific dating sites and apps, here are a few general tips to increase your chances of success when dating online:
Beware of Fake Profiles
You might stumble upon fake profiles online, and this is commonplace on apps like Tinder because they don't require a lot of information for a user to create a profile. You should consider it a red flag when a profile has only one fairly generic-looking photo and little-to-no personal details.
If someone sends you suspicious links from the get-go, you might want to skip on that person right away.
If you want to be safer while using an online dating site, you can also a VPN to give you extra protection against phishers.
Use Different Pictures on Your Profile
Try to post a few different photos on your profile. These can be photos of you having a meal, enjoying a vacation, working at the office, etc. Presenting yourself as a well-rounded and interesting individual will attract more possible mates. You're also more likely to assure prospective dates that you are a real person and not some random bot.
Write a Short But Interesting Bio
Most people do not spend more than a few seconds reading the bio, so it is important that you write a bio that grabs attention. Try to add as many interesting facts about yourself instead of coming up with a generic write-up. This way, you can stand out among the pack.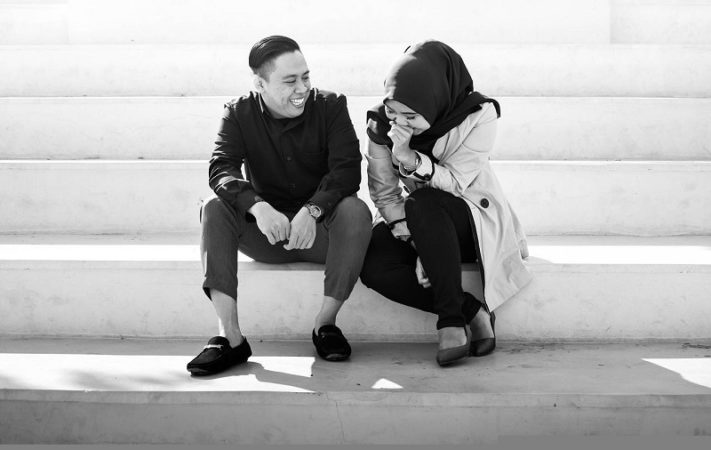 Be Respectful and Go Slow
Malay Muslims, the majority of the citizens in the country, and individuals of certain races may not want a physical relationship very early in a relationship, so you will want to be respectful when you communicate with potential dates.
It is safer to go slow and not expect the other person to get intimate with you right away, especially if you've just met them. Remember, not everyone you meet online will be your lifelong partner, but in some cases, you might get a good shot at keeping them as friends. There are worse things than getting friend-zoned!
Dating Sites
The people you meet on dating websites may be single, divorced, or have children from a previous relationship. Find out more about the other person before going on a date in case you have certain expectations in a possible partner. This way, you avoid wasting your or your potential date's time and effort.
Also remember to filter the profiles and try to find out whether the person is just looking for a means to secure a visa or mooch off you. If someone opens up with a sad story right away, it's highly likely that they would ask for financial aid.
Thus, it is advisable to look for potential dates who have their own source of income and own assets like a house or a car.
Here are some dating sites you should consider.
Lunch Actually
The Malaysian dating site Lunch Actually is perfect for those looking to find mates in the Klang Valley. However, note that this site is only for those looking for a serious, long-term relationships. In any case, this site is very popular as it uses a matchmaker or marriage consultant to help users find a date. The site's users are mostly adults (27 years and older) who are keen to settle down.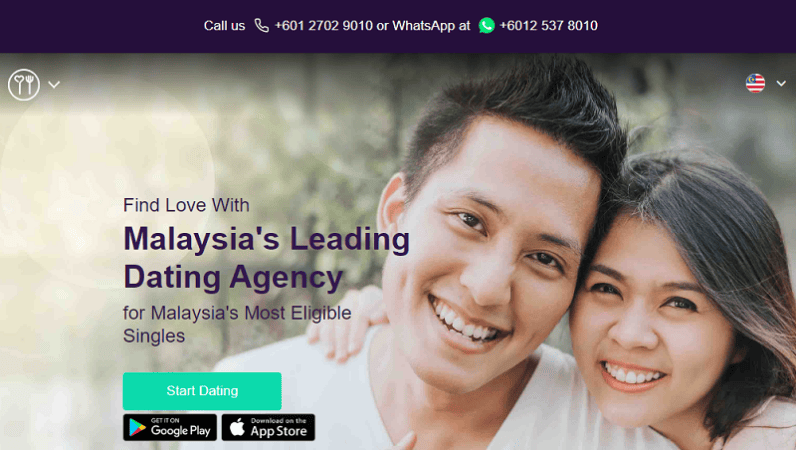 Lunch Actually is for you if you prefer going out on actual dates instead of only communicating online, which some may perceive as indicative of a non-serious attitude toward dating. The staff is committed to helping users find like-minded dates that they can date in person. The site has been active for around 18 years and has proven its mettle in matching people. The brand's overall message that the key to a successful date is by going on actual meetups inspires confidence in many of its users.
The price for the service depends on your profile and requirements. For more information on the costs, you will have to talk to their consultant to get a quotation. The cost is about USD 178 per date set up by the company.
Malaysian Cupid
With more than 600 000 active users in the country, Malaysian Cupid is the most popular dating site in Malaysia. It is owned by Cupid Media Network, the biggest international dating company in the world.
The site is user-friendly and has plenty of members from many different areas in Malaysia, not only in the Klang Valley. You will find people of all ages and backgrounds, and the site is open to the LGBTQ community, as well.
It's crucial to note that Malaysia is a predominantly Muslim country where LGBTQ people face great challenges in exercising their rights, i.e., homosexuality is criminalized and laws are strictly enforced. Therefore, if you and your potential date are members of the LGBTQ community, it would be wise to be discreet while dating in Malaysia.

A majority of the users here are 20–35-year-olds, but you will also find many users from older age brackets. Many of the users here are looking for long-term relationships, while others are here for casual hookups.
On this site, you have to create a profile before you can begin looking for a date. You may then use the search bar and adjust your search settings based on your preferences. If you'd like access to more functions, you could pay for a Platinum (USD 30 per month) or Gold (USD 25 per month) membership.
OkCupid
If you don't want to pay for a subscription to be able to meet dates, then OkCupid is for you. The site has an advanced search filter that lets you tweak your search preference when ogling profiles of both Malaysian and non-Malaysian users. The site also allows users to send messages and view users' photos.

OkCupid requires the recipient of your message to like your profile first before they can read your message. This is a way to make users feel safe and secure. Your profile will be on display in users' Discovery feed (if they match your interests), Double Take feeds, and in the search result. These feeds update automatically and rotate the profiles being displayed, giving users' better chances of getting their profiles seen.
You can upgrade to paid memberships. An OkCupid Basic membership (USD 25 per month) lets you send unlimited likes, displays all your Intros at once, and removes ads. Alternatively, you can opt for OkCupid Premium (USD 35 per month), which has all the perks of OkCupid Basic plus a few more features: the ability to view everyone who liked your profile even those whose profiles you hadn't liked, permission to read their public answers to questions, and three free Superlikes to use weekly.
Coffee Meets Bagel
The perks of Coffee Meets Bagel are there are no fake profiles, plus it is great if you are looking for a long-term relationship. However, the downside is you are only allowed a limited number of matches per day. There aren't many users from smaller cities in Malaysia, but we think this site is worth mentioning as most expats are concentrated in the Klang Valley area, which most Malaysian users are from.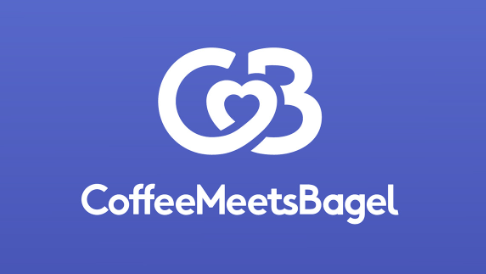 This site's user profiles tend to be on the slightly older side (between 30 and 50 years old), with users who are most likely looking for a life partner or an exclusive relationship.
Signing up is easy and convenient as you are required to provide only basic information about yourself. Once you are done creating your profile, you can then provide more details and upload some photos if you'd like. You can also opt to sign up through your Facebook account, which makes the process even more seamless.
Like in many other dating sites, finding dating success in CoffeeMeetsBagel requires paying for a premium membership (USD 35 per month) so that the algorithm could work to your favor even though the site can be used for free. If you are a free user, you will have only a limited number of daily matches and not be able to chat as much as you'd be able to if you have a paid membership. Your profile will also appear less frequently on other people's pages.
Dating Applications
Nowadays, meeting people could not be any easier — just whip out your smartphone, download a dating app, and sign up.
Let's have a look at apps you can use to find your next date in Malaysia.
Joompa
If you are a Muslim, then Joompa is the app for you. It was specifically created for locals, particularly Muslims.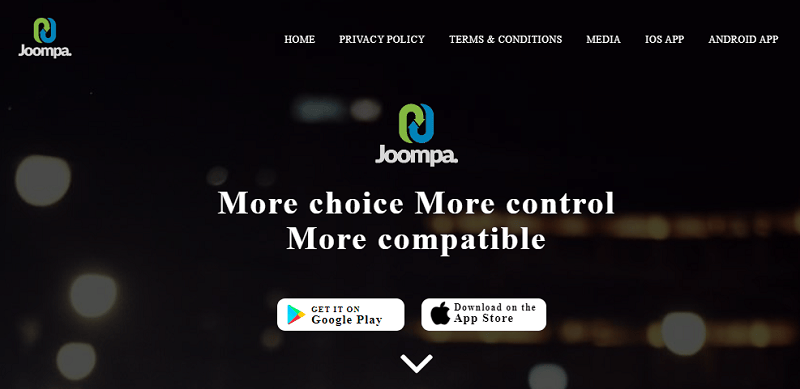 Here, users are asked a series of questions about their preferences, hobbies, and religiosity, which the app's matchmaking function uses to find matches for you. This app is designed specifically for Muslim singles who are hesitant to use other dating apps where one is likely to meet many users are into casual hookups and non-serious dating, which many Muslims are not into.
Joompa also has a compatibility meter that comes up with a number based on your answers to the site's matchmaking questions. This number is then used to find you a match based on other users' number. The app also focuses heavily on safety and security, wherein user profiles are actively filtered via background checks before they are verified and allowed on the app.
Joompa is free to use, but if you want to access the messaging and video chat and other features, you will have to choose the paid subscription (USD 30 per month).
Tinder
Anyone who has ever tried dating in the modern times has surely heard of and used Tinder, arguably the most famous mainstream dating app. Tinder is the most popular dating app for Malaysians too because there really aren't many local apps for dating. The demographic skews toward younger users, mostly people between 18 and mid-30s.

Initially, Tinder was created as a platform to find casual dating or hookups, but over time it has turned into an all-around dating app where many people could meet mates for hooking up and serious partners. Many users love its simple, straightforward, and easy-to-use functions. It also helps that you can find almost everyone who is looking to find mates on this app.
However, users are not allowed to exchange messages unless they match, i.e., they both swiped right on each other, which means they like each other's profiles. With its vast user database, it's no wonder Tinder is the go-to app for anyone who is looking for a date. Despite gaining a reputation for being a hookup-centric app, Tinder can still be useful in users' search for a serious, long-term relationship.
Tinder is easy to navigate. You swipe right to match and start chatting, or you swipe left if you don't like a profile. You could be satisfied with the results on a free account, but you could also upgrade to a paid account: Tinder Plus (USD 5–10 per month), Gold (USD 15–30 per month), and Platinum (USD 20–40 per month). The paid subscriptions give you 'unlimited likes' and let you undo a left-swipe with its 'Rewind' option, among other perks.
Bumble
Besides Tinder, Bumble is also widely used in Malaysia. While most users are looking for casual relationships here, there is a good opportunity to find someone you like among its millions of active users, which include Malaysians. The users are usually between 20 and 30 years old, a fairly young crowd.

Bumble lets women make the first move, which is intended to make them feeling much more secure — which means that in this app, men won't be able to send women messages unless the women express interest first. This way, women have more control over their online dating experience because the app puts their safety at utmost priority.
On another plus side, this app is also LGBTQ-friendly, which is a major bonus. One of Bumble's most noteworthy features is its photo verification process, which ensures that whoever you see on the Bumble app is a real person and not a bot.
When creating your profile, you can answer several questionnaires and take personality tests, which will help the algorithm match you with people who have similar interests as you. You can also choose the type of relationship you are looking for, so you can connect with people who are looking for the same type of relationship as you.
Bumble is free to use, but it also has paid options. The free option isn't too restrictive, so you can still get the most out of using this app. You can create your profile, match users, and even chat and send messages. This app is ideal for you if you are feeling a little lonely and looking to make friends. There are membership options you can consider if you want to upgrade: Boost (USD 19 per month) and Premium (USD 30 per month or USD 150 for a lifetime membership).
Badoo
Badoo has become very popular, especially in Asia in the last few years. With over 500,000 users in Malaysia alone, this is a viable option if you are looking for a potential date. It is also considered one of the best free online dating options in the country. Users are usually between 18 and 30 years old, but you can still find older users. This app is a great option for people of all ages and different relationship preferences.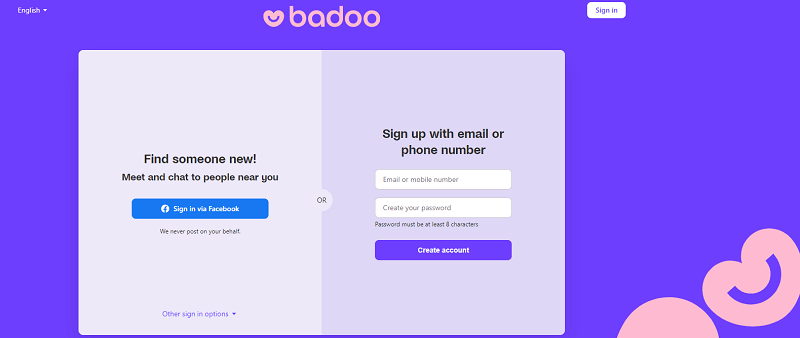 That said, there's only a limited search criteria in terms of filtering preferences, and these include age, religion, and country. You will still be able to find a match, though, just by looking at people's profile photos and descriptions.
The user experience you will get is somewhat similar to Tinder in that users will be matched and be allowed to chat only if they show mutual interest in each other. You will be presented with a photo of a potential date when you select the 'Encounters' section. If you are interested, you can vote 'Yes'. If they do the same, you can then start messaging each other. If you vote 'No', you'll be presented with another profile. Alternatively, you can choose the 'People Nearby' section, which presents you only with users who are near you.
Now, on to You
While looking to connect with a potential casual or serious partner or searching for a great relationship may not always be easy due to differences in culture and relationship expectations, the whole idea behind using dating apps is to meet new people and enjoy the company of another person. Try not to get too stressed about it.
Always bear in mind that there are many mixed-race couples who have met via dating apps and made their relationship work for years — and I'm one of them! Check out our guide to dating in Malaysia if you want to read more about the subject.
Enjoy your dating journey, do fun activities, and explore the country while you are at it!