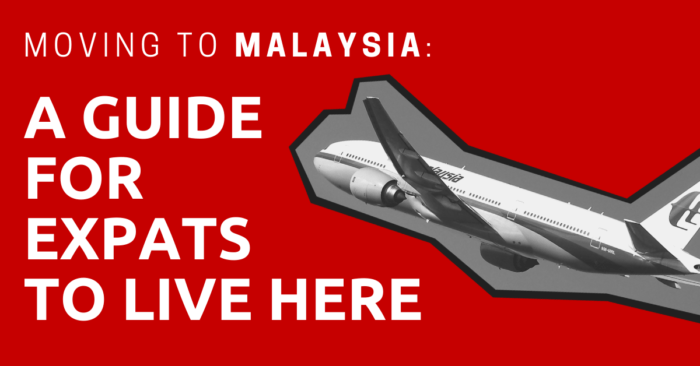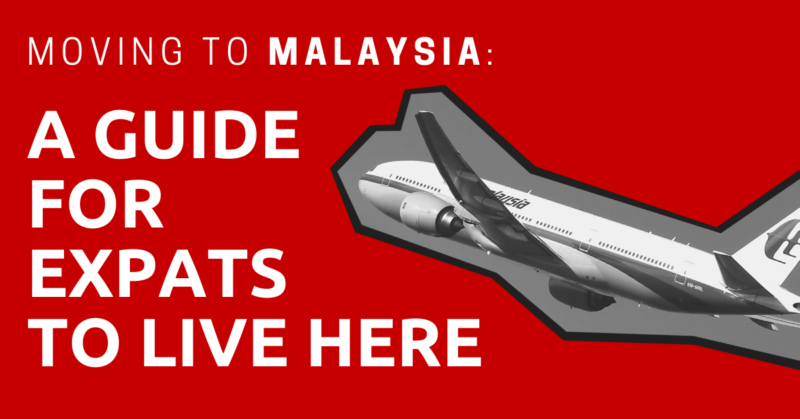 "Malaysia, Truly Asia" describes the country I am proudly living in now. It is a melting pot of multiracial culture and of course endless opportunities for people who want to live here.
I moved here many years ago and now I would like to inform you all about how to move here, and from securing a job to purchasing my home here.
Before we dive into the nitty-gritty, I will outline the three main sections as follows:
Checklist
Here, we are going to take a look at what you need to look into in terms of tying the loose ends before moving. I will briefly talk about the cost of living and visa options for different people who want to move to Malaysia. Lastly, we'll look into viable places to live in the country.
Moving
In this section, I'll tell you about the process of the move including how to book flights, preparing the necessary documents and what to bring for your arrival in Malaysia. Finally, finding movers to help you when you are there.
Settling in and Living in Malaysia
This part describes the daily aspects of living in Malaysia. I will outline what you need to do in the early stages of your life and the culture you will have to adapt to here.
Timeline
In this final section, I will give you an estimated timeline of how early you need to plan ahead before your move and how long it will take for your visa applications to be processed.
In this article, I will be providing my own experiences and links to different resources that will ease the process of your move to Malaysia.
Checklist
In this section, I will tell you about the process I went through before moving to Malaysia.
Tying Loose Ends
Since I did not own a house or a vehicle, there was not much holding me back before I moved. However, I did sell my furniture and other belongings that I did not plan to ship or bring to Malaysia.
If you are planning to live long term abroad, these are things you need to consider; whether you want to sell your house and / or car before moving.
If not, you have to make plans on how to maintain them while you are away.
I also appointed a family member to have Power of Attorney over any legal actions they needed to take on my behalf while I am abroad. If this is something you need to look into, you will have to hire a lawyer to write up the legal documents for you and the recipient of the power.
Cost of Living
The currency used in Malaysia is called 'Malaysian Ringgit' (MYR). The cost of living is relatively low here, which makes it an ideal place for people to relocate to. In any case, you should still do your homework by searching for a rental room or house to gauge how much you will need to prepare for your move.
Here is a breakdown of the cost of living for the average expat:
Accommodation: MYR1,000–MYR1,500 (USD230–USD345) – a serviced apartment for a month. You can a room for much cheaper if you are moving alone. A decent room costs RM500–RM800 (USD115–USD184) per month. A renter usually has to pay a full month's fee as a deposit to the owner.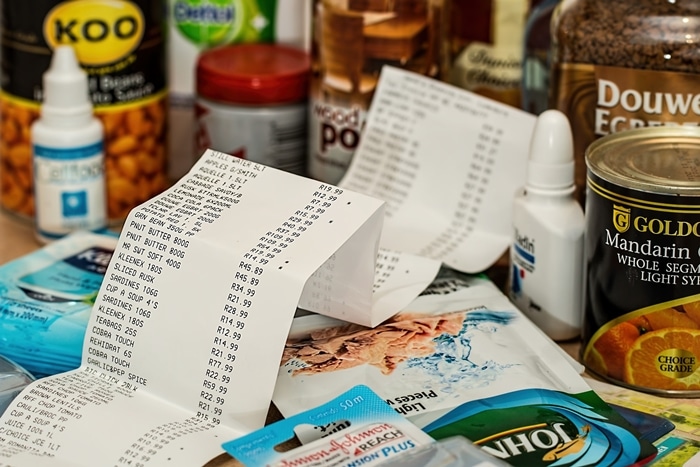 Food: If you are eating out every day, you would easily spend about MYR1,000 (USD230) monthly. It would cost a lot more if you order food delivery to your home. To cut costs, my advice is that you prepare your own meals. Buying groceries for one person would come up to only about MYR500 (USD115) per month. I did not spend much on alcoholic beverages as those are expensive here. A can of beer costs around MYR7 (USD1.60).
Furniture: I bought a refrigerator, a gas stove, a washing machine, a queen-sized bed, a sofa set, a dining table set, and a TV cabinet, light bulbs and ceiling fans for approximately MYR6,000 (USD1,380). They were mostly locally made or non-European brands.
Visa: As I have a Long Term Social Visit Pass, I had to pay a security bond* of MYR1,500 (USD345). This bond is paid only one time and can be refunded back to you if you leave Malaysia permanently. However to do this, you must keep the original receipt of your payment and show it to the immigration office to reclaim your security bond. This excludes the other fees I paid for the application process.
* For security bond rates, check how much you have to pay from the list at the immigration website.
Expats are sometimes charged more for services and admission to touristic places, so be wary of these additional costs. Some of these extra costs cannot be avoided because there were places that asked for the Malaysian identification card for one to be eligible to pay the local price.
My advice would be to ask your Malaysian friends or colleagues about the prices of things before you pay. This will prevent occurrences where you are overcharged for certain purchases.
Check out this summary of the cost of living in Malaysia. It gives you an idea of how each item costs and how the cost of living compares to the world average.
Have a look at these to see what other sources think:
My wife and I keep expenses to a minimum although we live in Selangor—one of the most developed states in the country—as I am the main breadwinner while she does freelance projects at home. Our entertainment consists of video games and watching television at home besides socializing with my in-laws during weekends.
However, there is a variety of entertainment venues around for those who prefer going out whether they live in urban or less developed areas. In urban cities, one can go shopping or watch movies at the many malls here.
There are also karaoke studios, archery and bowling places, the National Zoo, indoor fun exercise places and countless restaurants and bars where people like to hang out.
Those who are more active can go and do paintballing, join escape rooms or do sports like futsal, badminton, squash, etc. Gambling and casinos are not allowed anywhere in the country, with the exception of the esteemed Genting Highlands, where the Genting Casino rests at the top of the mountain in the state of Pahang.
For those who can't access modern entertainment, there are beautiful beaches, islands and forest reserves you can visit throughout the country. There are paddy fields in Kedah, caves in Perak, Sabah and Sarawak, and many more for those who love idyllic nature.
Visas
The main visas for expats are the Employment Pass (employer-arranged pass for workers), and the Long Term Social Visit Pass (for foreigners married to Malaysians). For detailed information about the different types of passes and visas, visit the immigration website.
Just like other countries, your purpose of visit will determine the type of visa you will need in Malaysia. The Single Entry Visa allows visitors to be in the country for three (3) months from the date of issue, but this may vary depending on your nationality.
Applying for visas for marriage, employment, business and education purposes is not daunting as long as you have done your research, prepared the proper documentation and submitted the application correctly to the relevant agency.
If you need help with getting a visa arranged, there are many agencies available out there who can help you with the documentation and application processes.
For those who want to make Malaysia their home away from home, check out Malaysia My Second Home program (MM2H) as your dream of living here could be easier than you hope to achieve. This visa is perfect for those who want to live in Malaysia as a retirement option or just as a long-term residence for a period of ten years.
Many expats who worked and loved being here have chosen this option to continue living here on this program. Applicants must fulfill certain requirements to be eligible for approval. The financial requirements are pretty straightforward as shown below.
Age
Liquid Assets
Monthly Income
Fixed Deposit
50 and above
MYR350,000
(USD80,552)
MYR10,000
(USD2,301)
MYR150,000
(USD34,522)
Below 50
MYR500,000
(USD115,075)
MYR10,000
(USD2,301)
MYR300,000
(USD69,045)
Applicants (and their spouse and children, if any) must submit a medical report from any private hospital in Malaysia. Should they be approved, the must have valid medical insurance policy coverage throughout their stay here.
This requirement may be waived for those who are not able to get coverage dur to age or a pre-existing medical condition.
Any applications and enquiries can be made through their website.
Where to Live
Expats mostly live in the urban states, which are Kuala Lumpur and Selangor. These states are where career opportunities are most abundant for both locals and foreigners alike.
However if you are like me, you would obviously have decided where you are going to live if you have a job offer or are married to a Malaysian.
As I had an offer to train while working as a Divemaster, I lived on Pulau Perhentian, which is a tourist island, in the state of Terengganu for a while before moving to my in-laws' place in Selangor.
Life on the island was idyllic, but it was hard work too. Most of the locals there were fishermen, boat captains or resort employees.
However due to yearly monsoon seasons, people leave the island as resorts will be closed. My wife and I returned to the city for better job opportunities and income after the tourist season ended.
Kuala Lumpur
Kuala Lumpur or affectionately called KL is the capital and largest city in the country. The upside to living here is the abundant job opportunities and entertainment for everyone. It is also a well-connected city because the government has focused on the development of public transport and facilities here.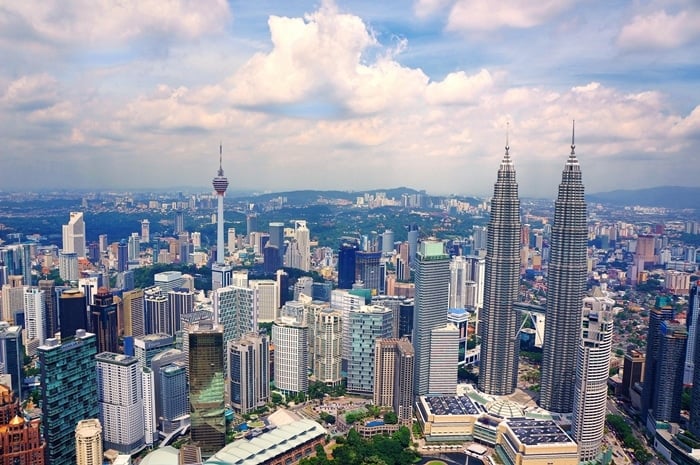 This is the hub of international cuisine, malls and multinational companies where there is something for everyone.
However, the downside is the cost of living is high compared to the other states. The city is also highly congested on weekdays as most Malaysians drive to work, causing daily traffic jams. Flash floods are a common occurrence too when rain falls heavily.
Selangor
It has good infrastructure such as highways and it is the most developed state in Malaysia. Many locals and expats live here, making it the state with the largest population in the country. Career opportunities are high here too. Thus, this is an ideal state if you are moving for professional purposes.
It is home to the most popular malls such as Sunway Pyramid, One Utama, IKEA and Midvalley Megamall. School holidays see recreational spots like Sunway Lagoon, i-City and KidZania buzzing with activity. If you have kids, this is the state you want to be in.
You can also enjoy the culture and heritage in Selangor in places like the Batu Caves, the National Museum and the Selangor Museum. For those who love nature, you can visit Broga Hill or Morib beach.
Penang
The most famous island in Malaysia is definitely Penang. This is one of the top choices for foreigners and locals to settle down and perhaps retire in.
Penang is home to some of the best food you can have in the country. There is plenty to do here with places such as the Botanical Garden, Penang Hill and the beaches to explore.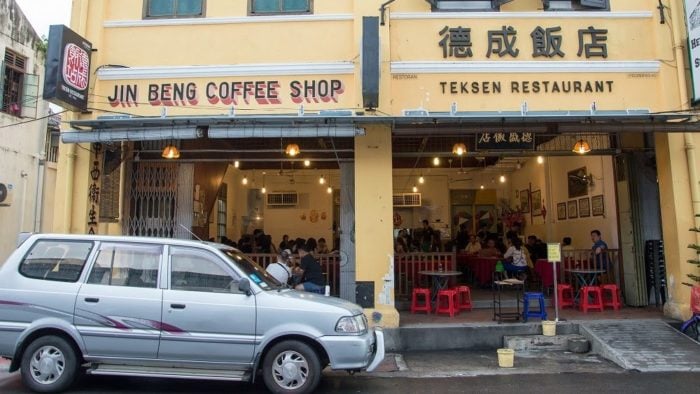 Have a look at this article to see the four best areas for retirees and expats to live in. You may join this group to find out more about living in Penang and the experiences of expats living on this island state.
Moving to Malaysia
Let's now look into the process of finally moving to Malaysia.
Booking Flights
There are no direct flights from the USA to Malaysia, so I had to make a stopover for a transit flight to Malaysia. The best way to book a flight to Malaysia is by getting help from a tour agency, which I did.
One can also look for the most affordable flights to Malaysia using websites like Skyscanner. The main point of entry would be Kuala Lumpur International Airport (KLIA).
I also looked at ticketing from the airlines that service the USA to Malaysia route and vice versa. Some of the most affordable ones are China Eastern, Korean Air, Qatar Airways and AirAsia X.
AirAsia is a low-cost airline that has domestic and international flights to cater to your needs to and from the country and within the country itself. For domestic flight options, you can choose from any of these.
Once you are in Malaysia, you can travel to other places using public transport. You could also book ride-hailing cars via Grab and MyCar apps if you are travelling a short distance to your accommodation or office.
Preparing Important Documents
The most important thing you must prepare before entering a foreign country is your personal documents for emigration purposes. 
If you want to be extra cautious, phone the embassy or consulate to ask any questions you have.
A lot of paperwork is needed for the various applications I needed to make in Malaysia. As a spouse to a Malaysian, these are the documents I had to prepare:
Form Imm.12/ Imm.55
Form Imm.38
Marriage Certificate
Statutory Declaration marriage is still in effect
Security Bond which has been stamped with a RM10.00 revenue stamp
Sponsor/spouse identification card
Sponsor/spouse's proof of income
2 passport size photographs of husband and wife
Sponsor/spouse's passport
Wedding photographs
Yellow fever vaccination certificate
Note: If you are married to a Malaysian and have kids, you will need to prepare photocopies of the children's birth certificates.
For expats who require an Employment Pass, these are the documents they should provide:
The most recent passport photo with a light blue background
A copy of the passport (in colour, all pages including the cover)
Copies of their highest educational certificates in colour:

Those that are not in English must be translated into English and Certified True Copy by the Malaysian Embassy / High Commission / Consulate in the respective country / Consulate in Malaysia
Those that are in English must be attested / Certified True Copy by the respective Embassy / High Commission / Consulate General in the respective country / Consulate in Malaysia OR Human Resource (HR) of the company

Professional Certificate(s) if applicable
The latest comprehensive Resume / Curriculum Vitae (CV)
A copy of their employment contract or offer letter (signed and duty stamped by the Inland Revenue Board)
Detailed job description
The supporting document(s) from the approving agency or regulatory body (if applicable)
Any other documents required by the Immigration Department of Malaysia that are not listed here.
As an expat working in Malaysia, you can bring your spouse and your children over to Malaysia. They will need to apply for their Long Term Social Visit Pass. These are the documents they need:
Supporting letter from the employer
Authorisation letter from the employer
2 copies of Form Imm.10
2 copies of Form Imm.12
Form Imm.38 (where required)
Marriage Certificate
Child's Birth Certificate
Photocopy of the expatriate's family members' passports
Expatriate's Letter of Approval
2 Recent photographs of the applicant
As all of my personal documents were in Portuguese, I had them translated into English and verified at the Brazilian embassy in Malaysia. All of the copies will then be either stamped or verified by the officers working in the immigration department in Malaysia.
Be sure to have the original documents on-hand for inspection.
Having all these prepared beforehand will save you a lot of hassle and time because the immigration offices I have been to were always full. If you are working or have limited transport access, you might waste effort having to take time off just to get your application process going and prolonging the wait time for approval.
What to Bring
Since I had sold most of my bulky belongings, I brought only my clothes and some keepsakes in my check-in luggage. Besides that, I brought Brazilian coffee and chocolate into Malaysia, which went through fine.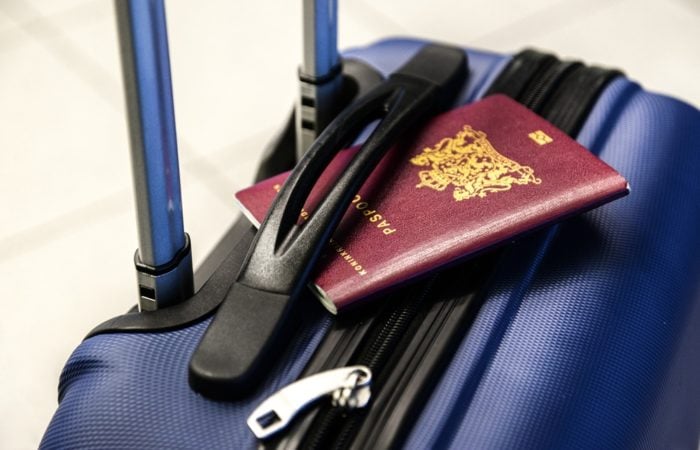 Most of the things you need such as food and household goods can be found in Malaysia. However, you should be aware of things you cannot bring into Malaysia. These include indecent or pornographic materials, weapons and some perishable goods.
Any cloth bearing the verses of the Quran, sharp items resembling syringes and poisonous chemicals are not allowed into the country. Be aware that illicit drugs like (but not restricted only to) morphine, heroine, candu, marijuana, etc. are strictly prohibited.
People caught drug trafficking could be punishable with death by hanging. You can check Malaysian Customs website for a list of items that are prohibited from being imported and exported.
Finding Movers
You can easily hire a mover by searching on the Internet. If you need help finding international movers, fill out the form on this page.
Alternatively, in case you have friends or family in Malaysia, they might be able to recommend you people to contact for hiring a small truck (or also known as a lorry) to move your possessions to your new home.
I was fortunate in a way that my in-laws had a van and they were kind enough to lend a hand to help me with packing and moving. In other cases, I had colleagues who had pickups and were willing to move my things if needed.
You can check out our article on the shipping to Malaysia.
Settling in
In this section, I will talk about finding a place to live, working and running errands, culture, education for your kids, travel and entertainment in Malaysia.
Finding a Place to Live in
Three main websites that people use to look for rooms and houses to let or for sale are iProperty, PropertyGuru, Mudah and iBilik. These sites allow you to search by location, which is helpful so that you can find a place near your future office, and also by price so that you can budget how much you want to spend on rental or housing loan installment accordingly.
Take note that property in Kuala Lumpur and other urban areas are generally more expensive than in other areas in Malaysia.
You will need to usually sign a rental agreement that is at least for a two-year period. If you are unsure of your ability to stay the full two years, it is highly advisable for you to discuss and include a termination clause in the contract. Renters normally have to pay two months' rent as a security deposit to secure the rental.
Tenants have to pay their own utility bills such as water, electricity, phone and internet services. Of course, if you are looking to stay for only a short while, the most trustworthy option is Airbnb. You can rent these places for a few days or for as long as you need hassle free.
Most of the places listed here also already include the basic utilities which are included in the fee you pay.
Foreigners who want to own a house here can only buy a property that is MYR1 million (USD 229,489) and above. This article on Loanstreet tells you more about buying a property in Malaysia as a foreigner.
In section 1.3 Visas, I have told you about the MM2H program that allows foreigners who want to stay here for a long period of time (10-year visa). Foreign retirees here can own homes at a lower price.
The table below shows the lowest values of properties that foreigners can buy with MM2H.
State
Minimum Price of Property With MM2H
Selangor
MYR2 million
(for Zone 1: Districts of Petaling, Gombak, Hulu Langat, Sepang and Klang & Zone 2: Districts of Kuala Selangor & Kuala Langat)

MYR1 million
(for Zone 3: Districts of Hulu Selangor and Sabak Bernam)
Terengganu, Pahang, WPKL, Putrajaya, Johor, Perlisand Negeri Sembilan
MYR1 million
Kelantan, Penang and Sabah
MYR500,000
Perak
MYR350,000
Kedah
No minimum
Sarawak
MYR300,000
Malacca
MYR1 million (landed title)
MYR500,000 (strata title)
Rentals and property purchases are usually done with the help of agents. The websites mentioned above will have the contact details of the agents in charge of the properties listed. These agents are always more than willing to guide you through the process when you talk to them.
Finding a Job
You will need to secure a job offer before coming to Malaysia if you are planning to move here with the Employment Pass. Your pass application process is done by the company who wants to hire you.
Upon approval, the renewal of your employment contract and visa will be upon the discretion of your company.
It is risky to come here on a Single Entry Visa (tourist visa) and then look for a job.
If you are married to a Malaysian however, you can start applying for jobs upon your arrival in Malaysia on your Long Term Social Visit Pass. The most popular sites you can use to look and apply for jobs are Jobstreet, Monster, Indeed and LinkedIn.
You can even "swipe right" on your dream job using the WOBB app on your phone. Once you have secured a job offer letter, you will then have to apply for a job permit at the immigration department with copies of the following documents:
Job offer letter
Company Registration evidence
Marriage certificate
Valid Long Term Social Visit Pass
Paying Taxes
Foreigners who have been working for more than 182 days in Malaysia will be taxed based on the Malaysian income tax laws and rates that are applicable to Malaysians. The table below shows the tax rate for the year of assessment 2019.
Chargeable Income (MYR)
Calculations (MYR)
Rate (%)
Tax (MYR)
0–5,000
On the first 2,500
0
0
5,001–20,000
On the first 5,000
—Next 15,000
1
0—150
20,001–35,000
On the first 20,000
—Next 15,000
3
150—450
35,001–50,000
On the first 35,000
—Next 15,000
8
600—1200
50,001–70,000
On the first 50,000
—Next 20,000
14
1,800—2,800
70,001–100,000
On the first 70,000
—Next 30,000
21
4,600—6,300
100,001–250,000
On the first 100,000
—Next 150,000
24
10,900—36,000
250,001–400,000
On the first 250,000
—Next 150,000
24.5
46,900—36,700
400,001–600,000
On the first 400,000
—Next 200,000
25
83,650—50,000
600,001–1,000,000
On the first 600,000
—Next 400,000
26
133,650—104,000
More than 1,000,000
On the first 1,000,000
—Next ringgit
30
237,650
For foreigners who stay in Malaysia for less than 182 days but are employed for at least 60 days in a calendar year, they are taxed a flat rate based on their types of income.
Type of Income
Rate (%)
Business, trade or profession
Employment
Dividends
Rents
28 (from year of assessment 2016)
30 (from year of assessment 2020)
Public Entertainer
Interest
15
Royalty

Payments for services in connection
with the use of property or installation,
operation of any plant or machinery purchased from a non-resident

Payments for technical advice,
assistance or services rendered in connection
with technical management or administration of
any scientific, industrial or commercial undertaking, venture, project or scheme

Rent or other payments for the use of any movable property
10
As far as filing income tax is concerned, when I started working, my employer automatically applied for an account with the income tax office called the Inland Revenue Board of Malaysia (IRB). All I had to do was go to the tax office to verify that my details were true and signed the paperwork to be a confirmed tax payer.
Tax owed to the government is automatically deducted from my monthly salary.
Every year, the company that employs you will provide the EA form that contains the details of your salary, tax and other deductions. Keep this document safely; you will need it to file your income tax.
We file our income tax annually by the end of April, but because of the recent pandemic, the deadline has been extended to June this year.
One can get help filing their income tax by going to the nearest tax office. However, I find it extremely convenient just to do it online. Employees who do not have any business income only need to fill up the BE form to file their taxes.
After filing it and if the IRB finds that you have paid the tax in excess, they will refund the excess money to you via bank transfer. Mind you, the refund process for foreigners is different from citizens. If there is a refund, the IRB will request that you send them a few documents.
These include a form that you have to fill in the dates that you entered and left the country, the latest EA form, a letter your employer has to write, sign and stamp stating that the tax is borne by the employee, and an indemnity letter your employer has to, again, write, sign and stamp.
The last two letters have to follow a template that the IRB sends to you. You will also need to provide your bank account to the IRB for the refund.
School For Your Kids
If you are married to a Malaysian, your kids will be allowed to attend the public schools here. Children here begin their education at the age of four in pre-school. When they are seven years old, they begin their first year of the mandatory 6-year primary education.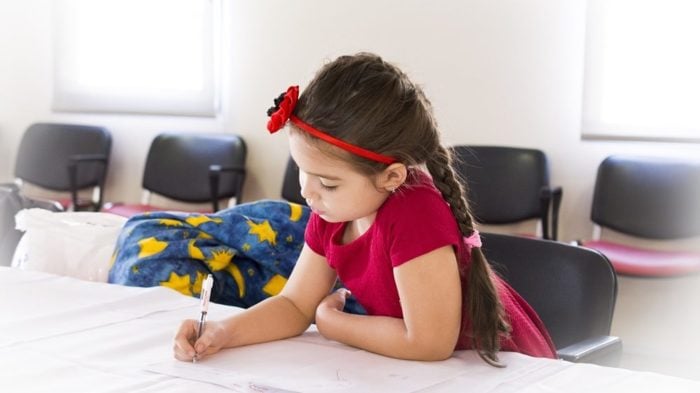 They study from Years or Standards one to six in primary school, and then Forms one to five in secondary school. Education for the 11 years in public schools is free of charge as provided by the government.
However, parents with more disposable income have chosen to enroll their children in private schools more and more these days.
Expats normally enroll their children in private and international schools. Tuition fees for these schools are a lot more costly than public schools, but it is almost impossible for expat kids to enter the public school system. Education in private schools is three terms per year and uses English as the main medium of communication and instruction.
Expats who want their children to study using the curriculum of their home country or any syllabus other than the one in Malaysia should consider an international school. Most of these schools are located in Kuala Lumpur.
Children enrolled in private or international schools settle down quickly as they do not experience a major culture shock that they might have in public schools.
To help you in selecting an international school by location in Malaysia, visit this list of featured international schools. If you prefer private schools, have a look at this list of featured private schools.
Banking
Opening a bank account is a strict affair in Malaysia, even for locals. However, the first personal account I opened was with a local bank called Allianz Bank. Although I did not have a job yet, I was able to open an account and even apply for a credit card, which was approved, once I made a fixed deposit in the bank.
It would be much easier to open a bank account if you have a job here as most banks would ask for proof of employment for your banking application. These are some of the documents you need when you open a bank account:
Valid resident visa / pass and work permit or MM2H visa documents
Proof of employment such as a letter from the employer or other proof of business activity
Passport
A minimum deposit which is set by the bank
Other documentation specific to different bank requirements
One obstacle to note about banking in Malaysia is that certain actions that you need to do in the bank, you sometimes have to go back to the bank office where you first opened your account.
To illustrate, I had opened an account in Klang. I moved further away from that particular bank, but when I wanted to update certain details for that account, I had to go all the way back to Klang to do it, instead of being able to update my details at any bank branch close to me.
Here is an article by B2BPAY on how to open a bank account and a list of local and international banks in Malaysia.
Once you have a bank, then, you can send money from your home bank account to Malaysia and make a credit card here.
Utilities and Bills
Once you secure a rented or your own property, you have to make sure you open accounts with the water, electricity and sewerage offices. You can only register to have the accounts under your name once the previous bills (accumulated by the former tenant or owner) have been fully paid.
Thus, it is important to check with your landlord or the house seller about the status of the bill payments before you sign your rental or house purchase agreement.
Electricity is provided by Tenaga Malaysia, water by Air Selangor (supplier differs by state) and sewerage by Indah Water. To open accounts, I went to their offices with the relevant documents in hand.
There are three main Internet service providers (ISP) in Malaysia. They offer a range of packages that cater to your bandwidth needs and budget. The ISPs are Maxis broadband, Time broadband and Telekom that brings you Unifi fibre broadband.
You can choose from different mobile phone providers and even a wider array of packages for you on-the-go Internet needs for your smartphones. Different plan options incur different fees and charges. Evaluate your needs and select the plans carefully.
The main providers are Digi, Maxis, Celcom and U-Mobile. You can choose to go for either a post-paid plan (fixed monthly billing), or a pre-paid plan (top up when you have used up your credit as you go). When you sign up for some of these plans, you may even get a new phone for next to nothing as you pay for your mobile bills. It's a win-win situation I say.
If you want to watch netflix or movies from your home country, then you might need to apply for a VPN.
Once those are all settled, you will start receiving your bills by post or inbox. Bill payments are easy as all of them can be done online or using credit card.
Medical Care and Insurance
Foreigners can get healthcare at either the government or private clinics and hospitals. Private ones would charge a lot more than government-run ones. It is advisable for a person to buy health insurance if he or she is not covered by the employer.
However, most employers in Malaysia do provide a medical card and health insurance after you work a certain amount of time with the company. Bigger companies would normally also provide insurance coverage for the staff's spouse and children.
For any reason you do not have insurance or cannot afford to go to a private institution, you can seek help from the government clinic or hospital. I had one such experience when I was down with Dengue fever and sought treatment at the Klinik Kesihatan closest to me.
Although I consulted and had blood tests at the clinic several times and once at the government hospital, I paid only less than MYR100 (USD23) in total.
My experience visiting the private clinic overall has been good and fast. Each consultation including medication for common illnesses like fever, would cost at least MYR50 (USD11) and at most around MYR100 (USD23). Of course, it could be a lot more expensive if you had more complicated illnesses.
Dental care is expensive if you visit a private practice. Most companies do not cover the expenses for dental work. Be prepared to fork out a few hundred ringgit for a wisdom tooth extraction, or you can wait for your turn at the government hospital if you would like to pay a lot less!
If you would like to buy your own insurance, there is a wide variety of agencies that can help you with that. Agents would be more than happy to visit you at home or office to explain to you the packages that they have according to your budget and specific needs.
Look at our detailed guide for a thorough overview of health insurance in Malaysia.
Food
There is a HUGE variety of food here and it seems to be one of the most important topics among Malaysians. People bond over food and they talk about it all the time. Malaysians are proud of their food, which is a mixture of Malay, Indian, Chinese, east Malaysian, foreign and fusion cuisines. Food is affordable and accessible 24 hours a day here.
My favorite local street food is the Ramly burger. You can see these stalls everywhere. Their burger ayam special (chicken patty burger with egg) costs only MYR4 (USD0.90).
To locate a Ramly stall near you, search it on your Google map. My other favorite is pan mee, which is a flat noodle dish topped with minced pork, black fungus, fried anchovies and spring onion. It comes with a bowl of soup filled with leafy vegetable and fried bean curd skin. This costs MYR6 (USD1.40) at most coffee shops.
That said, don't miss out on trying these local delights when you are here. Avoid touristy places if you want to get the most authentic and best-priced food. Ask the locals for tips on where to find those.
Language and Culture
Be prepared for a major culture shock when it comes to languages spoken in Malaysia. When people speak Chinese, they are actually speaking different dialects (i.e. Mandarin, Cantonese, Hakka, Hokkien, etc.); not just one Chinese language. The same goes to Indians, they speak different dialects (i.e. Tamil, Hindi, etc.) as well.
People speak in different accents and with word substitutes depending on what region they come from.
The national language of the country is Malay. Malay is widely used in government agencies, so it would be great help if you could ask a friend or colleague to help you when you visit these places and need to fill up forms that are only in Malay.
Personally, I feel that Malay is easy to learn and knowing it will ease a lot of communication and business you conduct. However, many people especially those living in urban areas in Malaysia speak English well, and foreigners will find it easy to ask for and get information in English.
The main religion practiced here is Islam. People also practice Christianity, Hinduism, Buddhism and other religions freely here. One has to be sensitive when talking about race and religion here. Be careful that you don't offer pork and alcohol to your Muslim friends, and don't offer beef to your Hindu friends.
Malaysians do not wear shoes in the house, so please remember to remove them before you step into their houses. This may be true for some offices and shops as well.
There are many religious and cultural festivals here. Public holidays for these festivals are spread out through the year to allow people to celebrate or balik kampung (go back to their hometowns). This is one of the highlights of living in Malaysia.
People will also invite you to their homes to share in the celebration and specialty foods they cook for the festival.
Socializing
Making friends is easy here as the locals are friendly and welcoming. I need to assert the importance of learning the national language as it is very easy to pick up Malay words. Socializing here mainly revolves around food. Bonding and cementing relationships are done over lunches and dinners together or hanging out at the mamak (Indian-Muslim restaurants).
I have made friends mainly through work. My circle of friends is made up of current and former colleagues during my stay here.
Timeline
Here, I will give a rough estimation of how much time some processes took.
Pre-Move
Different people will require different durations of preparation. I took about a month to inform my family about my decision to move, to gather all the information I needed relating to visas, to apply for my passport, to buy the flight tickets and tie up loose ends.
Long Term Social Visit Pass Application and Approval
I applied for my Pass within my first month of stay in Malaysia. All in all, it took about a week to get my documents stamped, application submitted, approval and passport returned to me with the valid pass. Read this guide for a detailed description of the process.
If you are applying for Employment Pass, please check with your potential employer regarding the duration the process might take for you.
Miscellaneous
All other services in Malaysia each took only a few hours including waiting time.
Now, on to You
I hope the information above can enlighten you and ease your worries about your move to Malaysia.
Be assured that once you arrive here, everything will be smooth sailing and the efforts you put in will be well worth it.