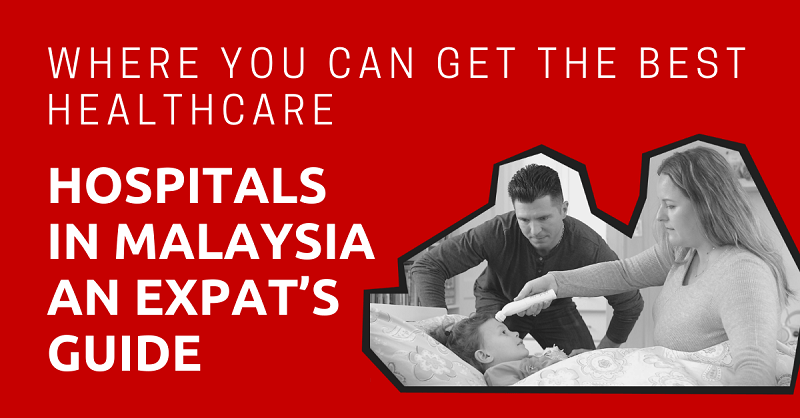 If you are thinking of moving to Malaysia or are already in Malaysia with your family then one of the most useful things you can have is a regular hospital to go to. This is especially true if you have young children or any medical conditions that need regular monitoring from a local doctor.
Malaysia's healthcare system is one of the best in the South East Asian region.
It also boasts some of the best hospitals in terms of the range of available specialists and medical technology, as well as an extremely high standard of medical care. More importantly, the cost of healthcare and hospital fees are relatively affordable when compared to countries like the United States or Singapore.
In this article, we will explore the landscape of the healthcare system in Malaysia, including where you can get the best healthcare as well as set out some of the best hospitals in the country.
Public Hospital vs. Private Hospital
The structure of the healthcare system in Malaysia when it comes to hospitals can broadly be divided into the public sector and the private sector.
Public hospitals in Malaysia are called general hospitals or hospital umums. They are cheaper but have longer wait times and crowded waiting areas.
There are around 150 public hospitals and 250 private hospitals in Malaysia.
As with most things, both have their strengths and shortcomings. That being said, whichever option you choose to take, you can rest assured that you will always get the good level of care.
Public Hospitals
The public hospital system in Malaysia is also locally referred to as general hospitals or government hospitals. Locals call them as hospital umums. Public clinics are called polyclinics or polikliniks.
They are funded by the government by way of taxes paid by Malaysian citizens and public healthcare is heavily subsidized.
As such, most patients only need to pay a nominal amount for public hospital services and admissions. It must be noted, however, that only Malaysian citizens are entitled to this nominal amount.
Foreigners usually pay a relatively high fee to use public hospital facilities. However, it is still cheaper than using private hospitals or healthcare facilities.
The following table serves as a useful guide to give you an idea of the deposit or initial charges that need to be paid by foreigners for admission into a public hospital ward:
Category of Service
1st Class Ward
2nd Class Ward
3rd Class Ward
Medical*

USD1710
(RM7,000)
USD733
(RM3,000)
USD342
(RM1,400)
Surgery**

USD2686
(RM11,000)
USD 1220
(RM5,000)
USD733
(RM3,000)
Maternity/Gynecology***

USD1710
(RM7,000)
USD1220
(RM5,000)
USD733
(RM3,000)
*Medical is when you need to be admitted to the hospital for general medical treatment i.e. anything not requiring surgery.
**Surgery refers to situations where you will need to be admitted to the hospital for any surgical procedure that will require the skills of a surgeon and the use of the operating theatre.
***Maternity/Gynecology refers to situations where pregnant mothers are admitted to the hospital to give birth. Do note that these refer to births that do not require a c-section. If it is determined from the onset that a c-section is required, then the deposit payment may be higher.
The classification of the wards above is essentially options for the public depending on how much they are able to pay for their hospitalization. The 1st class wards have better facilities in terms of food and rooms, whereas the 3rd class wards may have the bare necessities in terms of rooms and comfort.
In any event, the quality of care that is given at the hospitals is the same across all 3 classifications of wards, and at the end of the day, it comes down to affordability. This is because the public healthcare system in Malaysia aims to ensure that everyone has access to quality healthcare, regardless of their financial status.
Do note that the charges above are for the deposits alone and serve solely as a guide. Your final bill may be lower or higher than the deposit that you have paid. If it is higher, you will need to pay the remainder. If it is lower, any excess payment will be refunded to you accordingly.
These government hospitals also have the best medical equipment and technology. In fact, in the event that private hospitals are not adequately equipped in emergencies, you are likely to be sent directly to the nearest public hospital.
Of course, it must also be noted that the location of the public hospital also plays a part in the efficiency of the services provided. Public hospitals in city-states such as Kuala Lumpur, Putrajaya, and Penang are better equipped and have more staff, whereas those in rural areas may not have the same features.
If you do choose the public hospital route, it is best to be mindful of the long wait times and possible crowds, depending on which public hospital you go to. This may happen even if you have an appointment with a particular hospital or doctor.
Private Hospitals
While the public healthcare system is considerably cheaper, it cannot be denied that as expensive as private hospitals are, they do have several advantages over government hospitals. As such, the private hospital route is usually the preferred option for expats and foreigners in Malaysia.
One of the biggest advantages of going to private hospitals is the fact that the waiting times are not as long. Appointments are usually on time unless your doctor has to attend to an emergency.
If you need to be admitted at a hospital to undergo some treatment or surgery, then a private hospital is likely to be your best bet.
Rooms at private hospitals are extremely well furnished. In fact, some private hospitals are set up to feel like hotels. As such, you are guaranteed a comfortable hospital stay, with decent food.
More importantly, at private hospitals, you are likely to be able to get the nursing care you need, when you need it. Nurses are usually at the touch of a button. You may not get this at understaffed public hospitals in Malaysia.
Private hospitals also have their own internal laboratories. So if you need to get any lab tests done, your results are likely to come back faster than when compared to public hospitals.
With all the pros of private hospitals, you can be sure that it definitely comes at a price. Depending on which private hospital you go to and the location of the hospital, the price range of private hospital services and treatments can vary greatly.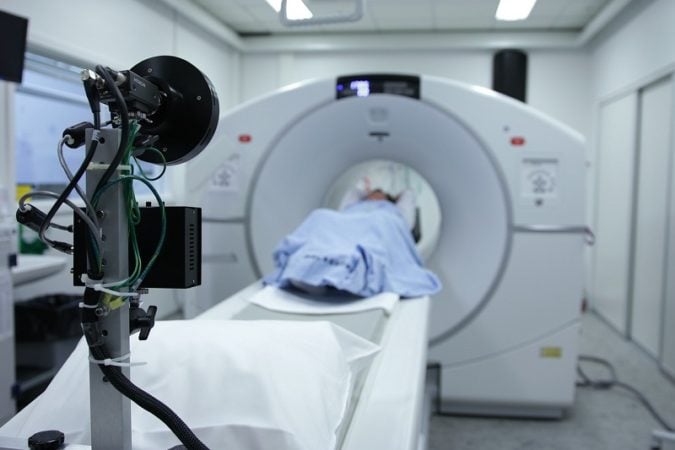 For example, a consultation with a specialist may range between RM80 and RM235 ($21-$57 USD), depending on which private hospital you choose to go to. Treatments for heart disease on the other hand can range between RM15,000 and RM45,000 ($3,663-$11,000 USD).
That being said, if you have the luxury of private health insurance, then that ought to take care of the hefty hospital bills.
If you don't have enough money, you might need to ask your relatives back home to transfer it to you.
Private hospitals have specially integrated systems with medical insurance providers in the country. This means that the submission and processing of claims are likely to be extremely efficient.
If you are employed in Malaysia, you will usually be covered by the company's group medical insurance plan. This is in line with Malaysia's Foreign Worker Hospitalization Scheme which requires all foreigners to be properly insured.
However, it must be noted that there are limits to the scheme in that you are only covered for up to RM20,000 ($4,883 USD), which includes surgery, hospitalization for between 15 to 30 days, and other related fees.
This may not be enough when dealing with the costs of using private hospital facilities in Malaysia. Because of this, it is always safer to purchase your own insurance while you are in the country.
If you are an expat in Malaysia and are looking for health insurance, check out this comprehensive guide to Health Insurance In Malaysia for Expats.
Subsidized Public Healthcare
The government subsidizes public healthcare in Malaysia. Treatment at public healthcare centers is cheap if you can get subsidized public healthcare.
You can get medical expenses waived or lowered at government hospitals and clinics if you stay in Malaysia for 182 days or more per year.
You can get subsidized public healthcare in Malaysia if:
You're a tax-paying resident, or
You're a resident under the Malaysia My Second Home, or MM2H, program and have a monthly offshore income of 10,000 MYR or more
Public Hospital Experience
To give you more idea about public hospital in Malaysia, here's an experience from one of our writers, Irene Chan. While the hospital could treat her broken fingers, the whole experience wasn't that good.
I broke two fingers in an accident a few years back. Since a general hospital was just down the road, I went there for treatment.

I arrived during a shift change, and there were many other people waiting when I walked in.

By the time they found a radiologist for the X-ray and an orthopedic surgeon to help me, four hours had passed. My hand had twisted into a swollen purple claw by then.

Since it was a government-subsidized hospital, they didn't give me any expensive pain medicine.

They gave me a strip of generic paracetamol after my fingers were brutally, though efficiently, splinted by the harried surgeon who quickly straightened my fingers before anesthesia kicked in.

Many choice expletives were heard ringing out of the emergency ward. But the treatment barely cost me anything.
Doctors In Malaysia
Doctors in Malaysia can broadly be divided into general practitioners and specialist doctors.
General practitioners usually have their own clinics outside of hospitals, but some may be located within hospitals too.
Malaysia boasts a wide range of specialist doctors, regardless of which hospital you choose to go to.
Top areas of specialization include:
Cardiology
Gynecology
Fertility and IVF
Oncology
Of course, this list is not exhaustive and you are bound to find a suitable specialist for your needs.
In some countries, you will be expected to see your regular general practitioner first before getting a referral from them to see a specialist.
However, one of the best things about hospitals in Malaysia is that this may not necessarily be the case in all situations.
Public hospitals usually require a referral from a general practitioner. However, if you are using private healthcare facilities (which most expats in Malaysia do), then all you would need to do is identify the specialist you want, call the hospital where they are located and arrange an appointment.
This is one of the aspects of hospitals in Malaysia that seems to stand out – easy access to specialists and specialist treatment.
Most doctors in Malaysia, regardless of whether they are general practitioners or specialists, are trained in countries such as the UK, the US, and Australia. In fact, Malaysia also has its fair share of medical schools that uphold impeccable standards of care.
So you can rest assured knowing that the doctors that you visit will be able to communicate effectively with you in the English language. Communication is very rarely a barrier to medical care in Malaysia.
Medication & Pharmacies
If you are prescribed medication in a hospital, you have the convenience of picking up your medication within the hospital grounds itself. This is because most hospitals have their own pharmacies, so you will pay for your medication together with any consultation or treatment fees.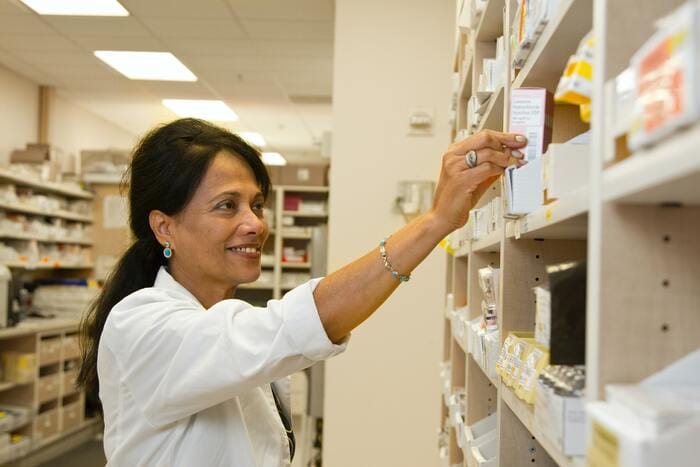 This will save you time and energy as you will not need to hunt for a pharmacy elsewhere to get your medication.
It must also be noted that most hospitals will also give you the option of purchasing your medication from external pharmacies. This may be something you want to consider as some medication is cheaper when purchased from hospital pharmacies, while others may be cheaper when purchased from external pharmacies.
Best Hospitals in Malaysia
Now that we have explored the landscape of the Malaysian healthcare system as a whole, let us take a look at some of the best hospitals in Malaysia.
At this juncture, it must be noted that this list only covers the best private hospitals in Malaysia. This is because as mentioned above, your choice of public hospitals will very much depend on your location and the district in which you live.
Pantai Hospital
The Pantai group of hospitals are well-known in Malaysia for their range of medical specialties, as well as for their first-class treatment and hospitalization facilities.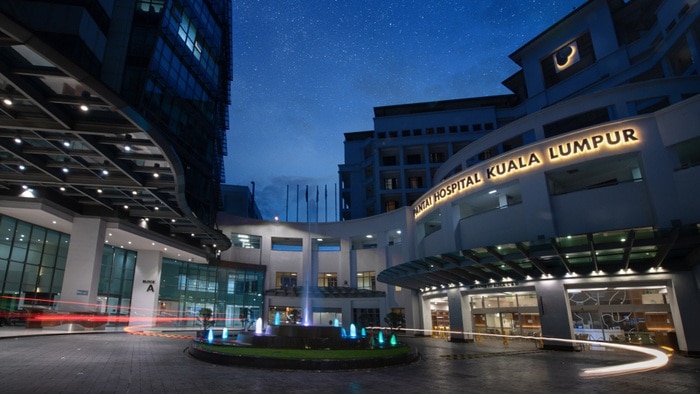 They are also known for their quality of care, whether it be from the doctors, nurses, or technical staff of the hospital.
More importantly, they are located in various places around the country including Kuala Lumpur, Johor, and Penang. As such, this hospital is considered to be easily accessible, no matter where in the country you are.
Subang Jaya Medical Centre
Subang Jaya Medical Centre is one of the most popular hospitals in the Klang Valley region of Malaysia, with people willing to travel long distances to secure treatment at this established healthcare facility.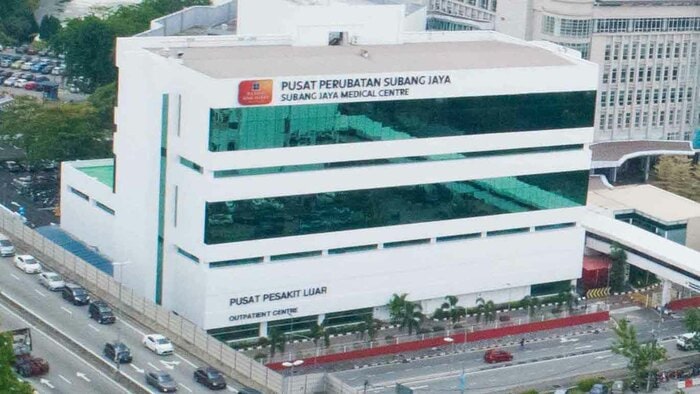 SJMC have been winning multiple awards including the Best Hospital of the Year in Asia-Pacific for many years.
With its wide range of specialties and dedicated doctors, it is easy to see why SJMC is a favorite amongst expats in Malaysia.
Assunta Hospital
Assunta Hospital is considered to be one of the more affordable private hospitals in the country.
From starting out as a birthing center in the 1950s, this hospital has now evolved into a full-fledged private healthcare service provider, which offers a range of packages that you can tailor-make to suit your needs and budget.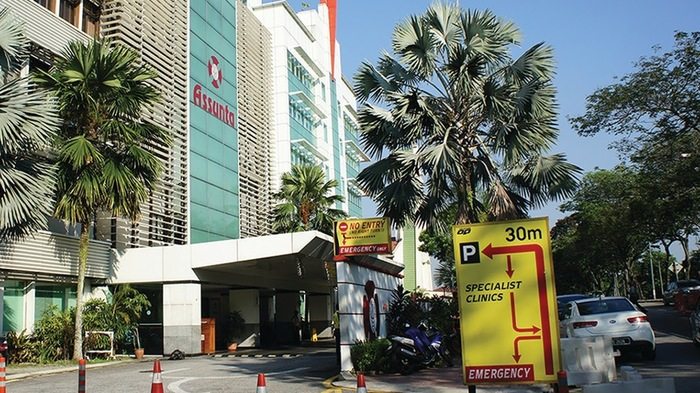 Located just outside Kuala Lumpur in the district of Petaling Jaya, Assunta Hospital is also easily accessible.
Columbia Asia Medical Center
Columbia Asia is an award-winning international medical group with a relatively recent presence in Malaysia.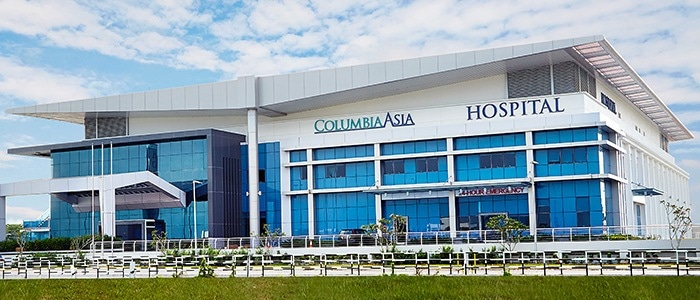 That being said, they have become a household name within the country, thus speaking to their quality of healthcare and wide range of specialties, ranging from internal medicine to neurology and orthopedics.
With 13 hospitals strategically located in residential areas throughout the country, including Kuala Lumpur, Sarawak, and Ipoh, this is another hospital in Malaysia that is considered to be affordable and easily accessible.
Ampang Puteri Specialist Hospital
The Ampang Puteri Specialist hospital is part of the well-known KPJ Healthcare Group.
It is a specialist hospital that is well-known for treating unique conditions and is one of the best-equipped hospitals in the country.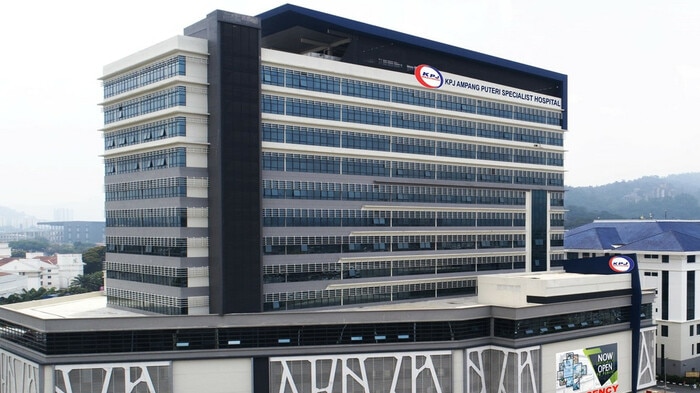 It has also been recognized as one of the hospitals in Malaysia that is dedicated to improving the quality of healthcare, especially in areas such as surgical hygiene and anesthesia-related procedures.
This hospital is also strategically located between Ampang and Selangor and has been in operation since 1996.
Damai Service Hospital
Damai Hospital was built on the premise of offering quality healthcare at an affordable cost to everyone.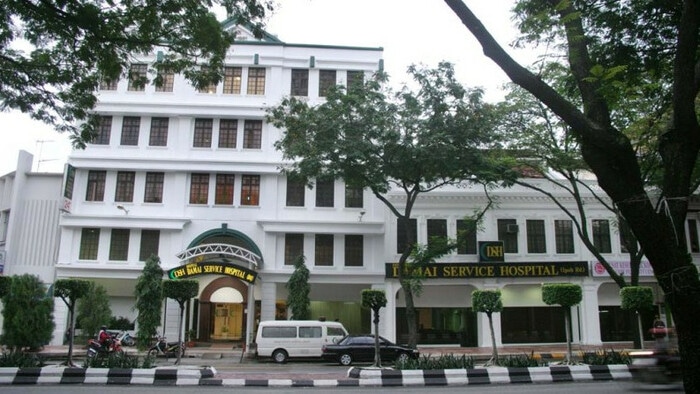 It has a full range of diagnostic as well as therapeutic facilities and is run by a team of highly qualified doctors, specialists, and consultants.
While it is not the biggest hospital from a size point of view, it most certainly is a hospital with a big heart.
Located in the city center of Kuala Lumpur, Damai Hospital is quick and easy to get to, which is especially useful in cases of emergency.
Gleneagles Hospitals
Gleneagles is another group of hospitals that is located in multiple places within Malaysia, including Kuala Lumpur, Penang, Johor Baharu, and Kota Kinabalu in Sabah.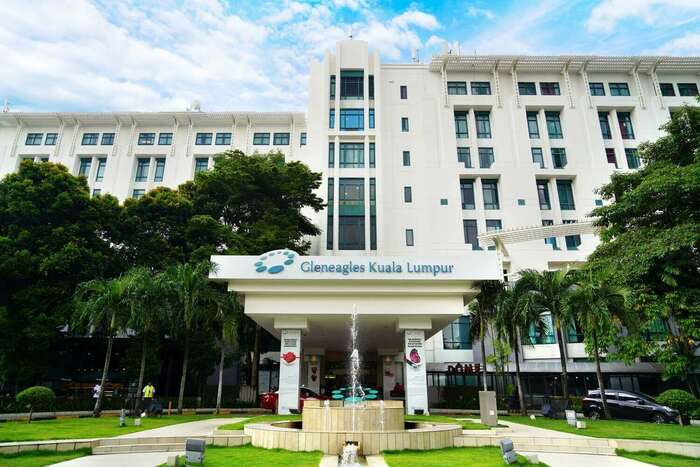 Boasting the latest in modern medical equipment and medical technology from all over the world, Gleaneagles most certainly provides a complete range of medical solutions.
Its range of services and facilities is also extremely impressive. More importantly, the doctors and nurses at this hospital are dedicated to taking the best care of their patients, no matter where they are from.
Tawakkal Specialist Hospital
Tawakkal Specialist Hospital is another reputable hospital in Kuala Lumpur, Malaysia. It is also part of the KPJ Healthcare Group so you can be rest assured of its quality of services.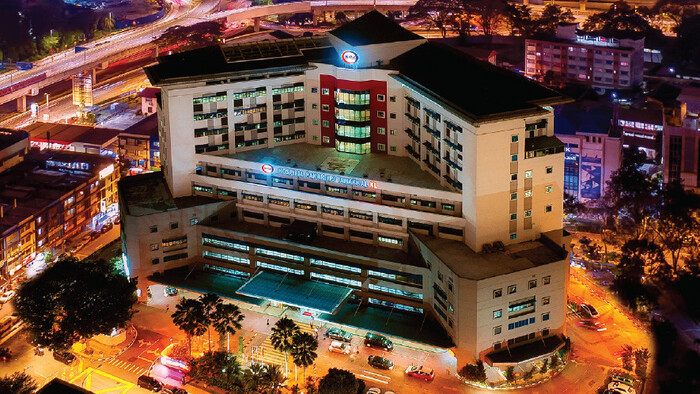 In 2020, Tawakkal Hospital was given the award of Winner for the Best Orthopedic Service Provider of the Year in Asia Pacific by the Global Health Awards.
With over 35 years of experience, this hospital has an International Patient Centre which serves as a one-stop service center to provide personalized patient care to international patients. Perfect for expats in Malaysia!
Jesselton Medical Centre, Sabah
This is considered to be one of the best hospitals in Sabah. While it is considered relatively new as it was established only in 2009, that does not make Jesselton Medical Centre any less capable.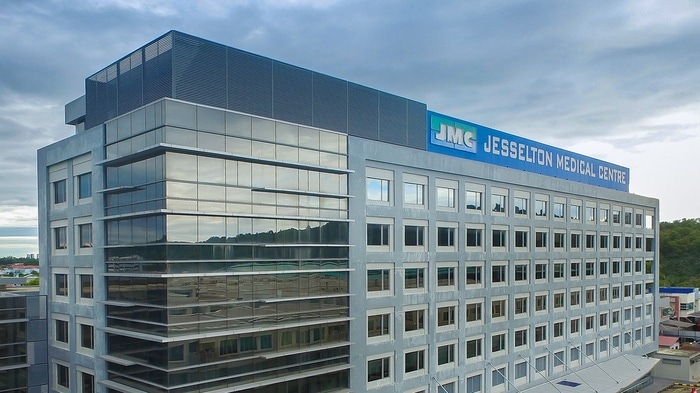 Even though it considers itself to be a smaller hospital, it provides an extensive full range of hospital services and facilities with the sole exception of radiotherapy.
With its dedication to providing the best healthcare services based on international standards, Jesselton Medical Centre is considered to be one of the best hospitals in East Malaysia.
Sunway Medical Centre
Sunway Medical Centre is part of the Sunway Group, which is one of Malaysia's largest conglomerates.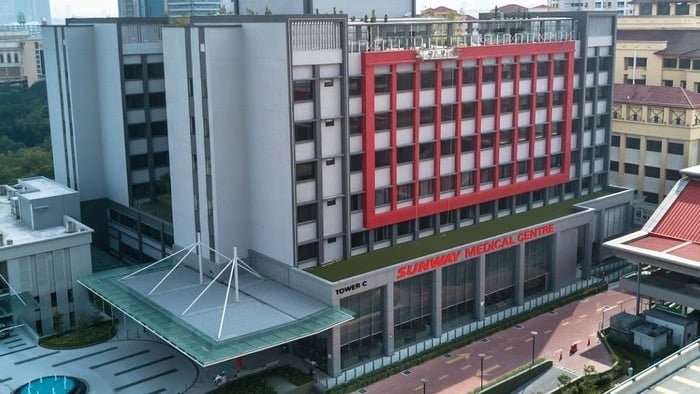 Located in Selangor, Malaysia, Sunway Medical Centre is one of the biggest healthcare providers in Malaysia with over 600 beds and 12 operating theaters.
It offers a wide and comprehensive range of services, priding itself in using advanced medical technology for the care of its patients, as well as 24-hour emergency services.
Honorable Mention: The KPJ Healthcare Group
You may have noticed that a couple of the hospitals mentioned above are part of this group. It is worth noting that this healthcare group provides quality medical care at affordable prices in many areas throughout the country.
With over 38 years of experience, the KPJ Healthcare Group aims to provide a network of specialist hospitals that provide seamless and specialized healthcare solutions.
More importantly, one of the main objectives of this group is to ensure that a uniform standard of high-quality medical care is set throughout all its hospitals.
You can check out the full list of hospitals that come within the purview of the KPJ Healthcare Group here. 
Making An Appointment
For non-emergency cases, it is relatively easy to get an appointment to visit a hospital in Malaysia.
The process will also depend on whether you plan to go to a public hospital or a private hospital. Additionally, these processes are more likely than not only to be applicable if you are visiting the hospital for the first time.
Public Hospitals
While some public hospitals have an online system set up for patients to make appointments for the first time, they may not always work efficiently or reach the specific doctor's office.
As such, it is always best to call the hospital in question to make an appointment over the phone and confirm your details.
Private Hospitals
Almost all private hospitals have an online appointment management system on their websites. If you are going to a particular private hospital or specialist for the first time, you can specify your preferred date and time within the system.
Usually you will also get a call from the doctor's office to confirm the appointment that you made online or inform you of any changes to the appointment.
Required Documents For Hospital Appointments
You can expect your first appointment at the hospital to take a little longer than your subsequent appointments. This is because you will be required to give the hospital your personal details and fill out the necessary forms.
As a general guide, these are the documents that you should have with you when you visit the hospital for the first time:
Your Passport
Past medical records
Insurance information/any medical insurance cards you may have
Subsequent Appointments
Once you are done with your first appointment and if you do need to go back again, the hospital or the nurse in charge will check with you on the dates that are suitable for you to schedule your next appointment.
Your subsequent appointments, be it for further check-ups, treatments, or procedures, will be listed for you on a physical appointment card or a medical record book which will be given to you after your first visit.
In most cases, be it for public or private hospitals, the doctor's office will usually give you a call the day before to remind you of your next appointment.
For subsequent appointments, you will only need to take:
Your identification documents for verification purposes
Appointment card or medical record book
Any medical insurance cards
All your other information will already be stored on the hospital's records management system.
Ambulance and Emergency Service
Despite the top-notch healthcare that you will get once you are in the hospital, it is important for expats to be aware that the ambulance services in Malaysia are not the most efficient.
This is because the public ambulance services may take some time to get to you. The delay could be due to multiple reasons, including lack of staff or heavy traffic along the way.
You have the option of calling for a private ambulance, but this is not the cheapest choice to make in all situations. If you do require such services, here is a list of contacts for private ambulance providers in Malaysia.
In any case, it is prudent to take note of Malaysia's general emergency number: 999. Do be warned that you may need to go through several departments and explain the situation to multiple people before an ambulance can be arranged to be sent to your location.
Because of this, in the event of an emergency, it is best to hop into a taxi or take some kind of private transport to the nearest hospital. You are likely to get there faster. 
Now, on to You
As you can see, there are plenty of hospitals in Malaysia that you can choose from. No matter where you are located in the country, you are bound to find quality healthcare facilities to suit your needs, and more importantly, your budget.
Regardless of which hospital you choose to go to, you can be guaranteed the best standards of care. Malaysian doctors, nurses, and related staff are generally extremely caring by nature and it is quite rare for patients to have extraordinarily terrible experiences, especially in the private hospital sector.
It probably cannot be mentioned enough that Malaysia's healthcare system is one of the best in the world. And the country takes great pride in this fact.
As an expat in Malaysia, you are most certainly going to be in good hands in the event that you or anyone in your family requires general or specialist medical treatment in the country.