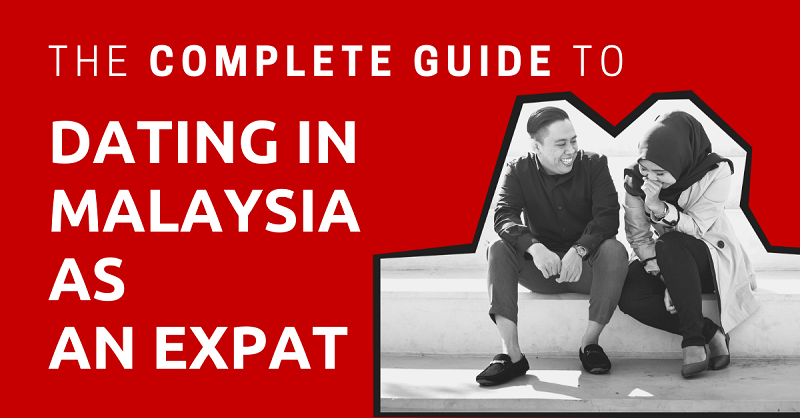 Dating in Malaysia as an expat can be an enjoyable experience.
Although Western media portrays Asians as more conservative, especially when it comes to dating and marriage, that's not always the case.
Dating with the end goal of marriage is no longer the main objective in the country. More people are dating to find someone who they enjoy spending time with, and not necessarily settling down with — although that is an option.
So, throw out all your misconceptions about dating in Malaysia. This guide will help you navigate the differences in dating cultures and traditions between Malaysia and your home country.
Expats Dating Malaysians
It's not out of the ordinary for expats to date Malaysians. In fact, with more expats coming to work in Malaysia, there's been an increase in cross-cultural dating.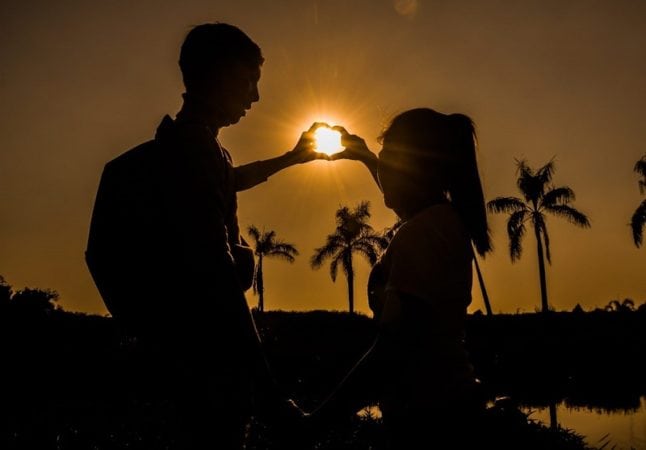 Moreover, expats don't want to feel lonely if they come here by themselves. They need support and companionship, someone who they can share their ups and downs with. So, they date.
Malaysians Dating Expats
"Why do Malaysians want to date expats?" Of course, this question has positive and negative answers.
Some Malaysians think expats are good looking and are more mature. Others think expats have more money and could provide them a better life. Some Malaysians look for serious relationships that lead to marriage, while others date expats just for the experience.
However, it's uncommon for Malaysian men to date expat women, especially if those women have well-paying careers. However, that's not to say it's unheard of.
Also, Malaysians, including the older generation, are becoming okay with interracial relationships. Because of the internet and international traveling, it's no longer something that's seen as highly unusual.
Dating Across Age Groups
In Malaysia, people normally mind their own business, but dating someone a lot older or younger would attract unwanted attention. People would think that the relationship is based on hidden intentions, such as financial or other personal gains.
With that said, many Malaysians only date people who are closer to their own age because they share the same interests.
However, dating someone who's older or younger can have its benefits. Older people are generally more experience and mature, whereas younger people may not be looking to settle down yet.
Dating Across Social Classes
Generally speaking, most low-class and middle-class Malaysians are less open to dating expats. They tend to stick to who and what they know due to family influence and lack of opportunity to mingle with non-Malaysians.
On the other hand, upper middle-class to high-wage earners in Malaysia are more open to dating outside of their own race. This is also due to higher wages being linked to quality education, which means some Malaysians have studied abroad. So, they are more comfortable with dating expats.
Dating someone in the same social class as you is an incredibly more comfortable experience. You will most likely have the same tastes in hobbies, places to go, and things to do. Having the same expectations will also make you feel less stressed in your dating experience.
For example, let's say your date likes going to fancy restaurants and buying luxury goods. This person may expect you to be able to afford these experiences. Going out while worrying whether you can pay for this or that would add a layer or unnecessary anxiety and sets you up for future arguments and disappointment.
It will also be unfair to always expect the person with a deeper wallet to always pay, right?
Some might think you're snobbish if you refuse to eat street food or do activities that cost almost nothing. Then there are others who would think you're cheap if you're not willing to pay for a MYR400 bottle of wine.
To avoid these dilemmas and problems of an "unbalanced" shelling out of money, dating someone from the same social class as you is a great solution.
Dating Across Education Levels
You and your date's education levels could make or break the relationship.
If you date someone whose education level is about the same as yours, you'll have almost the same level of experiences and skills and be more suited for each other.
Someone who did not finish school or go to college or university could have a narrower view of the world and would not be able to share the same opinions as you.
It will be harder to relate to each other as people who have less formal educations are not exposed to foreign cultures and are less likely to speak foreign languages.
In Malaysia, educated people are more open to dating foreigners because those who are wealthy tend to send their children to study abroad or to international schools in Malaysia.
Internationally educated individuals don't mind socializing with others from different cultures and countries.
People who live in rural areas or have never left their towns tend to date within their own circle and community. They would prefer dating other Malaysians.
Nationality and Religion in Dating
The majority of Malaysians are Malay Muslims.
Other nationalities include the Chinese, Indian, indigenous Malaysian — like the Kadazan-Dusun from Sabah and the Iban from Sarawak — mixed race individuals, and of course, foreigners.
Aside from Islam, other religions practiced in Malaysia include Christianity, Hinduism, and Buddhism.
Some people would prefer to date people of the same nationality and religion as themselves to avoid differences of beliefs and values.
However, for plenty of others, nationality and religion are not an obstacle, as they are open minded and are eager to learn about other cultures and share theirs.
The idea is to be respectful, especially if you're among your date's older family members and trying to assimilate. More often than not, they would be delighted if you partake in some of their cultural practices.
Also, if you dare a Muslim, keep in mind that there are certain things they won't do. For example, Muslims don't eat pork or drink alcohol. And, if you want to marry a Muslim in Malaysia while you're not one yourself, you have to officially convert to Islam first through legal methods and register with the Sharia Court.
Your documentation carries your new Muslim name.
Gender Roles
While the older generation still believes that women should be homemakers and men should be breadwinners, this mindset has shifted in recent decades.
Both men are women contribute to the workforce in Malaysia today, and parents often hire nannies to care for their children. Preschools are a popular choice among parents with very young children if both adults work full-time jobs.
When it comes to dating, there is still an expectation for the men to pay, but this too is no longer a hard and fast rule.
Many women prefer to share the cost of meals equally. This way, things can end amicably in case the date did not go well.
Women are also not averse to ask men on dates either. Thus, the pressure is no longer only on men to make the first move.
Where to Meet Singles
In Malaysia, there are plenty of ways for expats to meet potential dates. We'll explore some of them in the following sections.
Work
If you work in Malaysia as an expat, the most obvious place to make new friends is at the office. But what if a colleague becomes a dating interest?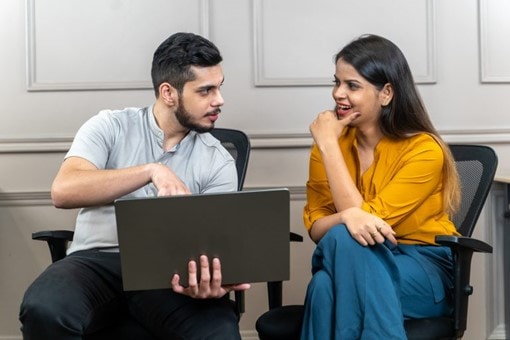 The benefit of working in the same field is that you'll most likely share the same interest and may have a lot to talk about.
The downside is that most companies do not encourage dating among staff, especially within the same department.
If the relationship went awry, it could create tension at the office if you still have to work together. There's also the matter of gossip, which is a toxic thing you don't want in your life.
But, office romance still happens. I know a former colleague who got married, but they worked in different departments of the same company. There's also a couple I know who worked in the same office and dated for years. They kept it quiet to avoid office drama. They eventually got married, though.
Do what you think is acceptable, but be prepared for the consequences if you do date someone at work.
Friends
You'll make friends with a diverse group of people in Malaysia.
Your friends will know your personality and preferences after they get to know you. So, they'll be able to introduce you to someone who suits you well. This is one of the best ways to meet potential dates.
Be careful with this, however. Just like dating a colleague, it could cause rifts and potential drama if things don't work out between you and the person your friends have set you up with. To avoid problems, pursue the relationship only if you're very certain it'll work out.
Events and Festivals
Due to the diversity of people in Malaysia, there are festivals and events aplenty throughout the year. Hari Raya Aidilfitri, Chinese New Year, Diwali, Christmas, and New Year's Day are just a few.
Expect to be invited by friends and neighbors to parties or open houses where people gather to celebrate these events.
You'll get to enjoy good food and meet interesting people outside of the office. Ethnic and religious festivities also teach you about the different things people do in Malaysia.
Places
Malaysians like to go to malls to window shop or hang out in cafes. Mamak restaurants and bars or other people's houses are where friends and family go to sometimes watch sporting events like soccer and badminton.
The younger crowd might enjoy clubbing, bar hopping, bowling, or playing paintball.
Going to places related to your interests increases your chances of meeting like-minded people. It's easier to start a conversation with someone if they like the same thing as you.
Online and Dating Apps
For homebodies who don't go out much, there's the Internet and dating apps. Millennials are no strangers to making friends online, and for expats it's a viable way to meet a potential date.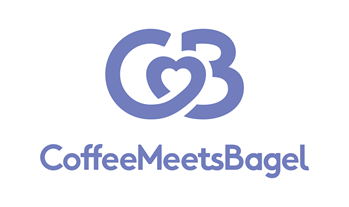 Not only are there social networks to peruse, but you can also use dating apps like Tinder, Bumble, Malaysian Cupid, and Coffee Meets Bagel. This article from Trusted Malaysia features the five best apps for online dating in Malaysia.
On dating apps, you can see photos, read members' profiles, and more. Some people prefer messaging first and slowly getting to know another person before deciding to meet.
The advantage to this is that you're less likely to fumble on an online conversation, and you get to connect with multiple people at any given time.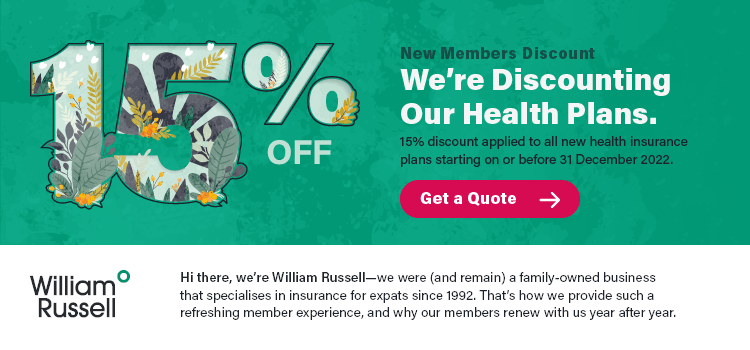 Advertisement
Introverts are more willing to open up and talk behind a screen too. It gives them a chance to connect in a comfortable way, as they're not likely to approach someone in real life.
Be careful to weed out fake personalities or those who may lie about their looks or backgrounds. There are also those who may want someone to take care of them financially or be their ticket to a country abroad.
Also, be wary of tragic stories or someone who shares their problems too soon. They may just want someone to help them out instead of wanting a relationship.
When meeting someone for the first time, it's wise to go to a public area. Bring someone you trust with you if possible, especially if you're a woman.
Other
As an expat in Malaysia, I didn't date much. I met my wife through playing online games. Meeting someone while pursuing an interest or hobby is sometimes the best way to go about dating.
Sometimes, relationships just happen when you're not actively trying to find someone. So, go about your daily life doing the things you love and you'll meet people who you'll click with.
If you love volunteering, join a group that helps the community. If you like art but don't know how to paint, take a workshop. Go and learn a new language by attending a short course.
You'll be surprised at how easily you can find a date. Best of all, you'll know that these people are not there because they want to hook up or scam you. They are just like you, exploring and learning more about themselves and enjoying life.
What better way to find a date?
Language Barriers
Most Malaysians can speak at least rudimentary English since it's a mandatory core subject in school. English is also the language used to teach in colleges and universities countrywide. Moreover, all multinational companies and almost all local companies require English as the means of business communication.
This means that language shouldn't be an obstacle in most dating scenarios.
If your date doesn't speak English, you could easily learn Malay. The vocabulary is simple enough as many are words borrowed from English and other European languages. There are also few grammatical rules to remember.
I can honestly say that language is not an issue, because those who want to date expats are able to speak English fluently. But if there's still a language barrier stopping you from communicating with someone, you can use a translation app.
Flirting
Malaysians don't openly flirt. They can be shy coming from what is still considered a conservative culture. They do show in other ways that they care and like you though.
Instead of flirting, men or women may offer help with chores or give you advice. There are those who like words of affirmation and receiving gifts or spending quality time together. Then there are others who like holding hands or hugging.
Opening a Conversation
Anyone who's ever dated has experienced at least two or three awkward conversations. The key is to be comfortable and confident and just be yourself.
Keep your introductions simple. If you're not one to talk a lot, ask what the other person does, what their interests are, or simply say, "Hi, how are you?"
Malaysians also ask this question a lot: "Have you eaten yet?" Food is the one thing that Malaysians talk about a lot and their question is just another way of asking how you're doing.
If the conversation is going smoothly and you're keen on getting to know the person, get their Facebook or Instagram handle. Or you can just get their email address or phone number.
WhatsApp is the most popular text messaging app among Malaysians. You can continue talking there and see where it leads.
Going on a Date
Now that you've gotten his or her contact info and feel comfortable enough, it's time to go on an actual date. Here area few things to consider.
Where to Go
There are endless options of where to go on dates, especially if you are living in Klang Valley.
Depending on your interests, budget, and how far you want to travel, you'll be covered as long as you do your research.
Coffee and Tea Shops
This is a great place to start. The atmosphere is casual and doesn't put pressure on anyone. So, it's a safe place to talk and it's easy on the pocket.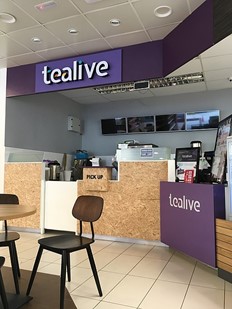 There are many coffee shops including Starbucks and San Francisco Coffee.
Tea shops like Tealive offer popular boba beverages. The downside is that it's sometimes crowded and unromantic because remote workers like to use these spaces.
Restaurants
Because Malaysia is a food hub, you can meet your date anywhere, from a fast food joint to a local cuisine shop. The country even has Korean or Middle-Eastern restaurant.
Meals can be as cheap or expensive as you want. Malaysians grow closer to each other over shared meals, so you can't go wrong sharing a meal with your date.
Malls
Malls are popular with the younger crowds but are also a good first place to meet your date. You don't have to buy anything if you don't want to. Most Malaysians enjoy window shopping.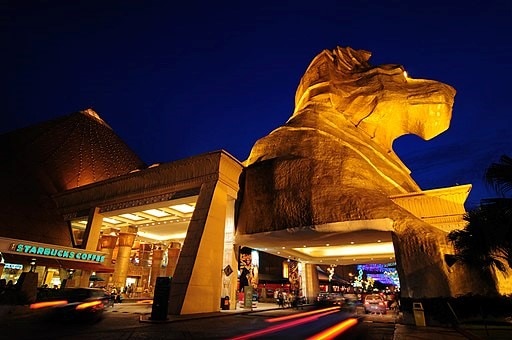 If you're hungry, you can visit any of the restaurants in the mall. Two very famous malls are the Mid Valley Megamall and Sunway Pyramid. The latter has an ice skating rink for those who want to try it.
Movies
If you and your date are film buffs, going to the movies can be a great idea.
Those who don't like making lengthy conversations will enjoy bonding over a good on-screen story. However, cinemas can be an underwhelming experience when there are loud children or rude patrons who talk or use their phones.
See the schedule of movie screenings by Golden Screen Cinemas and TGV Cinemas in Malaysia.
Parks
If you enjoy the outdoors and being active, you can go for a walk or jog with your date at the park. In fact, you can also have a picnic at the park.
Parks are usually serene places to be if you want to enjoy a good conversation with your date.
KLCC Park is a sprawling park with beautiful water features in the heart of Kuala Lumpur, and if you get hungry, KLCC Mall is nearby.
Bars and Clubs
Because tax on alcohol is so high in Malaysia, going to bars and clubs is an expensive outing. In any case, this won't be an option if you or your date is a devout Muslim.
That said, if you like dancing, good music, and drinks, you could go to Sky Bar in KLCC, View Rooftop Bar, or Mantra Bar KL.
Other Options
If you like unique experiences, you could take your date to an escape room. Perhaps a walking tour is more your style.
If you're adventurous, you can go hiking, ride ATVs, and even white-water rafting.
There's always something interesting to do or see no matter what you and your date like.
Dress Code
As long as you dress neatly and appropriately according to the place and occasion, you're good to go.
You don't necessarily have to wear formal clothing or luxury brands to wow your date. Clothing that compliments your personality and makes you feel comfortable is good enough. When you're comfortable, you feel confident, and confidence attracts people to you.
If you're attending cultural festivals or weddings, borrow or buy a set of traditional clothing that the particular ethnic group wears, if you're allowed to. For example if you are a man going to a Hari Raya gathering, you could wear baju melayu.
Time
Some, not all, Malaysians say they are on their way when they're actually still at home.
Be flexible with time as not everyone will be punctual, especially considering the traffic jams in the big cities.
It always leaves a great impression to be on time, however.
Conversation
Steer clear of political or topics that talk about race or religion, as these are sensitive. So, stay as neutral as you can.
You don't want to risk offending someone with your opinions. Once you get to know the person on a more intimate level, then yes, by all means talk about these topics, but not in public.
Gifts and Paying
Small tokens of thoughtfulness and gifts are much welcomed and appreciated in Malaysia.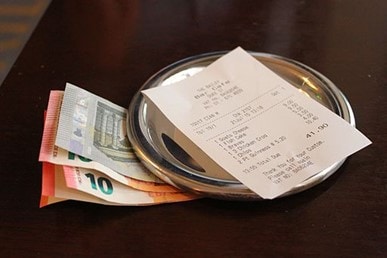 While some men insist on paying for first — or most — dates, it's common these days to go 50/50 on the check. You can decide upfront to avoid any awkwardness.
Public Display of Affection
Malaysians in general don't display or accept seeing public displays of affection. Holding hands and hugging are okay, but nothing more than that should be done in public.
A quick peck on the cheek is considered okay, but it's still a rare occurrence in Malaysia.
Because Malaysians aren't used to public displays of affection, don't make a move that your date may not be prepared for. The wisest thing is to ask, or judge for yourself, if your date is okay with displays of affection.
Green and Red Lights
If your date enjoys your company, he or she will call or text you continuously. They may also post pictures of you and him or her on their social media.
If things go really well, they may introduce you to their friends and family. These are positive signs.
When you're date is more into playing on their phone or not listening to you, they may not be interested in a relationship. Some may be too polite to tell you straight away that they are not interested. They may stop texting you or ignore you altogether.
Don't expect physical intimacy too early in your relationship. Some people are not comfortable with that and it may even be a no-go before marriage.
Of course, communication is highly important here. Respect the person's boundaries. Also, be careful of people who may just be using you for money or a green card to your home country.
Breaking Up
Sometimes, things don't always work out the way you want.
If the relationship isn't going well and you want to leave, it is best to be honest and just say it. Don't ignore your date and leave them wondering what happened.
You could say things like, "This isn't working. We should just be friends/ break up." If they ask for a reason, let them down as gently as you can with as brief an explanation as possible.
Committing
You and your date may agree to see different people in the early stages of dating. This is not unusual in the West or in Malaysia.
Once you decide that your date is the one you want to be with for the long term, then both of you can commit to each other.
A sign that your date is serious is when they take you to see their family. This means they're considering welcoming you into their family through marriage.
Now, On to You
That sums up our guide on dating in Malaysia. Although this guide is meant to give you a good starting point, it's not an end-all, be-all to dating in the country.
Every expat will have different experiences, so in addition to reading this guide, ask long-term expats how they encounter dating in Malaysia.
Lastly, good luck with your own dating adventure in the country.