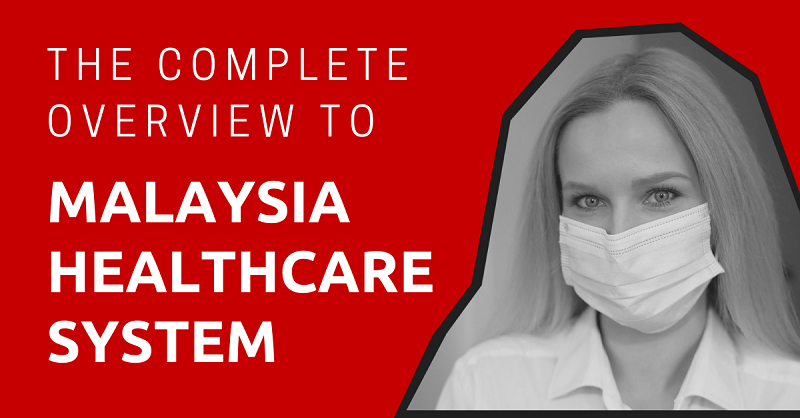 Throughout my stay in Malaysia, I have come to find out that the Malaysian healthcare system is one of the best in the world. All healthcare providers strive to serve citizens and non-citizens the best way they can. Access to quality health care is a basic right for Malaysians as well as foreign residents living here.
The up-to-date facilities and experienced, internationally accredited doctors and healthcare workers have made Malaysia an award-winning medical tourism destination. According to medicaltourismmag.com, "Health travelers who visit Malaysia save 65% to 80% on health cost compared to the cost in the US."
Therefore, if you are living in Malaysia, you should not hesitate to seek medical advice and treatment when you are feeling unwell or are injured. Now let's look at the various types of healthcare providers in the country that are available for expats and their families.
Is Healthcare Free in Malaysia?
Healthcare in Malaysia is not free. However, the Malaysian Government has significantly subsidized the cost of healthcare at public facilities by paying around 90 percent of the total costs, making health expenses at public hospitals and clinics mostly inexpensive.
This is one of the reasons that public hospitals in Malaysia are overcrowded.
Unfortunately, expats won't get the same rates as locals. So, most non-Malaysians prefer to go to private hospitals and pay out of their pocket or have their insurance pay for it.
Public Healthcare
Government or public healthcare is paid for by residents through the general taxation of income. Anyone who is a legal resident can access this public universal healthcare, funded by the government, to provide low-cost universal and comprehensive services to its people.
How Much Does Public Health Care Cost?
We often hear people, especially from the US, worrying about hospitals bills. Some even go bankrupt from having to pay exorbitant amounts to get even much-needed life-saving treatments. Nobody should have to choose between health or life, and poor quality of life or death just because of lack of money.
Fortunately, in Malaysia no one is left behind. You don't have to bear the financial burden of just trying to seek simple treatment. At government clinics, you only have to pay *RM1 ($0.25 USD) for simple consultations and treatments.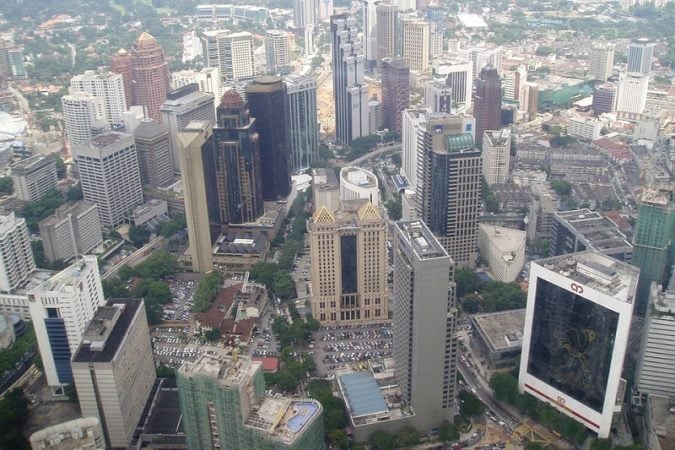 There is no need for you to pre-register or have insurance coverage for this service. All you have to do is to bring your identification document (your passport) to the clinic and register there when you are seeking consultation or treatment.
*Let's take the exchange rate as USD1 = RM4 for easy conversion.
My Experience with Public Healthcare
I have been lucky because I have not needed as many visits to the clinics or hospitals during my stay here. However, just to allay your fears and anxiety, I will illustrate my one and only time going to a government clinic.
Once I had a high fever for two or three days consecutively, which didn't go down. My wife told me to seek help at the nearby government clinic, or what is called Klinik Kesihatan. We just walked in without any appointment.
Although there were many people, I did not have to wait long to see a doctor. They ran a blood test and found I had dengue fever. After the consultation, I waited for the medicine that I collected at the pharmacy within the clinic. I paid only RM1 for the whole visit.
My subsequent visits each cost the same throughout my illness. I even went to the government hospital to seek further help when a week went by without getting better. I wasn't warded, thank goodness, and was told I could ride out the sickness at home. The hospital fee came up to only RM15 (~$4 USD).
Advantages and Disadvantages of Public Healthcare
Rest assured that in general, public healthcare standards in Malaysia are excellent. Government hospitals offer great up-to-date equipment, facilities, and diagnostic capabilities. Of course, the system is not perfect. The best public and private facilities are found in urban areas.
In rural areas, public healthcare is still quite basic. Patients who require specialist care must travel to urban destinations to get the necessary treatment.
Language is not a barrier for expats moving to Malaysia because almost every doctor in Malaysia can speak English. Many have studied medicine in western universities, and they provide high-quality medical treatment that is on par with other countries.
An alarming issue is that there is a worrying shortage of staff in many public hospitals. High demand leads to long waiting times for patients.
Doctors are increasingly frustrated and are leaving the public sector as the private sector offers better remuneration packages and more crucially, better working environments with less stress. Doctors in private sectors get to spend more time with each patient.
Private Healthcare
If you would rather not wait for weeks or even months for medical treatment or surgery, you can skip the queue by visiting a private clinic or hospital.
Take note that fees can go as high as hundreds of thousands depending on the type of treatment you need—whether you need specialist care, etc.—and which hospital you go to. Getting health insurance is therefore vital for expatriates, but also for many Malaysians.
Is Private Healthcare Better Than Public Healthcare?
For those who can afford it or have a medical insurance policy to cover their expenses, private hospitals and clinics are definitely more appealing simply because they offer a better overall customer service experience and facilities. That's what we are really paying for, isn't it?
Private facilities offer excellent diagnostic capabilities and provide patients with perhaps more comfortable facilities as they are not as crowded as their government counterparts.
In a way, the healthcare is 'better' in terms of the variety and number of specialists in the private sector who are able to provide more accurate and in-depth diagnostics for those who are suffering from rarer illnesses.
How Much Does Private Health Care Cost?
Private healthcare costs could be significantly higher than public healthcare costs, but still affordable if you want to compare them to the costs in the USA. Here is a comparison of some of the most sought after treatments in Malaysia in both government and private facilities.
| | | |
| --- | --- | --- |
| Type of Treatment | Public Hospital | Private Hospital |
| Angiogram / One Stent Angioplasty | RM50–RM200 ($12.50–$50 USD) | RM15,000–RM45,000 ($3,750–$11,250 USD) |
| Bilateral knee replacement | RM10,000–35,000 ($2,500–$8,750 USD) | RM25,000–RM45,000 ($6,250–$11,250 USD) |
| Coronary bypass | RM4,000 ($1,000 USD) | RM25,000–RM80,000 ($6,250–$20,000 USD) |
| Chemotherapy | RM200 ($50 USD) per treatment | RM50–RM4,000 ($12.50–$1,000 USD) per cycle |
| Hip replacement | RM8,000–RM15,000 ($2,000–$3,750 USD) | RM24,000–RM55,000 ($6,000–$13,750 USD) |
| Spine surgery | RM15,000–RM36,000 ($3,750–$9,000 USD) | RM40,000–RM55,000 ($10,000–$13,750 USD) |
| Stroke treatment | RM4,000 ($1,000 USD) and above | RM35,000–RM75,000 ($8,750–$18,750 USD) |
| Cataract treatment | RM100–RM450 ($25–$112.50 USD) | RM3,500–RM6,000 ($875–$1,500 USD) |
| Dengue treatment | Free of charge | RM1,000–RM3,000 ($250–$750 USD) |
| Kidney stone treatment | RM3,000–RM10,000 ($750–$2,500 USD) Note: dependent on the complexity of the case | RM9,000–RM40,000 ($2,250–$10,000 USD) Note: dependent on the complexity of the case |
Bear in mind that the costs above are only for the medical treatments. You may need to pay for other services such as consultation fees, admission, room charges, X-rays blood tests and other pertinent tests for your individual case. These charges will be added to your bill, and the amounts vary for different hospitals.
Have a look at the break down below:
Other Charges
Public Hospital
Private Hospital
Consultation fees
RM1 ($0.25 USD) nominal fee
RM30–RM250 ($7.50–$62.50 USD)
Admission fees
RM15–RM35 ($3.75–$8.75 USD)
RM500–RM2000 ($125–$500 USD) OR 6%–10% of the overall surgery cost
Room charges (per day)
RM3–RM80 ($0.75–$40 USD) Note: dependent on ward class
RM80–RM300 ($20–$75 USD)
Note: dependent on ward class
X-ray
RM10 ($2.50 USD)
RM35 ($8.75 USD) and above
Ultrasound
RM10–RM100 ($2.50–$25 USD)
RM100–RM300 ($25–$75 USD)
Angiography
RM75 ($18.75 USD)
RM2,500 ($625 USD) and above
Mobility equipment (wheelchair / crutches / folding walker)
RM50 ($12.50 USD) and above
Free
Blood test
RM1 ($0.25 USD)
RM50 ($12.50 USD) and above
CT scan
RM450 ($112.50 USD)
RM900 ($225 USD) and above
MRI scan
RM689 ($172.20 USD) and above
RM1200 ($300 USD) and above
General anesthesia
FreeNote: dependent on situations)
RM1,000 ($250 USD) and above
Ambulance
RM50 ($12.50 USD) and above
RM200 ($50 USD) and above
Here is something important that you need to know. If you are not admitted via the emergency room, don't use an ambulance, or don't have a medical card to cover your admission fees, you are required to fork out your own cash before you can be admitted into a hospital.
Costs are a lot lower if you opt for government hospitals. Meanwhile, private hospitals usually charge between 6% and 10% of your overall surgical or treatment costs as a deposit or admission fee.
To give you a rough idea of how much the admission fees of private hospitals may cost you, let's imagine that the estimated cost of your surgery is RM20,000. As a consequence, you will have to pay between RM1,200 and RM2,000 before you are admitted and get medical treatment.
My Experience with Private Healthcare
I have had two experiences at a private hospital. Once was an emergency late at night. Thus, I didn't have to pay a deposit to see a doctor. I was treated by a general medical practitioner. While I was whisked away to see a doctor, my wife handled the registration using my credit card details.
The consultation and treatment at this private hospital totaled to RM500++ ($125++ USD), which they charged after I was done with the consultation. I had to pay first before I was allowed to collect my medication.
My second experience was not an emergency. I made an appointment at the same hospital to see an ENT specialist because of some issues with my ears. This time, I was charged RM500 ($125 USD) as a deposit upfront before seeing the doctor.
They billed my credit card. After being seen and treated by the specialist, the hospital gave me the final cost, which ended up to be only around RM250 ($62.50 USD). They refunded me the difference on my credit card before I went to collect the medicine and went back home.
In my opinion, the price isn't exceptionally expensive considering the high standard of care and service that I received, not only from the doctors and nurses, but also from the other workers in the hospital.
Health Insurance
Most employers offer a company health insurance policy after you have worked a certain amount of time with them. The amount of coverage differs greatly from company to company.
Larger or more stable corporations may offer you something as wide as coverage for you, your spouse, and children, which includes hospital treatments and medical cards for clinics, with additional allowances for things such as dental and optometry.
Some of the most basic 'packages' from companies will be just hospital coverage for you, plus a medical card for clinics, with a limited amount of money you can spend per visit.
Let's say your company medical card allows only RM100 ($25 USD) per visit at clinics and your bill is actually RM120 ($30 USD). The extra RM20 ($5 USD) has to come out of your own pocket. These companies may or may not give you dental and optometry benefits. Even if they do, it's only a small amount per year.
It is wise to get your own health insurance policy regardless of whether you are covered by your employer or not. Nobody likes to think of worst-case scenarios, but it's better to be well prepared for it if and when it happens.
You wouldn't want to wait too long for medical treatments, especially if you are in excruciating pain, would you?
To get a better idea of health insurance that is available in Malaysia, read this article by Irene Chan.
Advantages and Disadvantages of Private Healthcare
As the private healthcare system is enhanced and improved continually with investments from the medical tourism sector, you can be sure that private facilities are kept as up-to-date as possible.
You can also feel a sense of relief as you will be taken care of by the cream of the crop healthcare workers, as private hospitals can afford to pay better and attract top-notch specialists to serve the community.
Since there are fewer patients, doctors can pay more individualized attention to you. There is also no need to wait if you require emergency treatment compared to if you want to get treatment from a public hospital.
Ambulance service by private hospitals is generally more efficient than that of public hospitals. An important piece of advice here is that it is faster for you to take a taxi or an e-hailing ride to the nearest hospital than waiting for an ambulance in an emergency.
Another point to remember is most private hospitals will also provide ambulance service, at a cost, back to your home after treatment.
The drawbacks of the private healthcare sector are the over-prescription of medicines and overcharging by doctors who want to gain as much profit as possible from their patients.
This is even more stark as many businesses and service providers in Malaysia see expats from western or middle-eastern countries as having deeper pockets.
This inherently makes foreigners particularly exposed to the risk of getting expensive bills. Patients are often advised to take costly but unnecessary medical treatments.
Healthcare Service Providers and How to Find Them
Knowing where to go for your healthcare needs is helpful, especially if you are a foreigner in a new country. Without further ado, let's take a look at the healthcare service providers in Malaysia.
Public Clinics and Hospitals
All of the public clinics and hospitals are listed in the official Ministry of Health (MOH) portal:
In light of the "new normal" of COVID-19, the MOH has introduced a clinic appointment service to help residents. Services are provided in a scheduled and systematic manner, in order to improve the quality and efficiency of the health service offered.
The objective of the service is to reduce the number of walk-in patients so that the majority of cases seen are light, non-acute cases. This will reduce congestion and risk of infection among staff and the public visiting these clinics.
Private Clinics and Hospitals
Private clinics in Malaysia are too numerous to count. The easiest way to find one near you is by using Google Maps if you just want to seek general consultation.
Do note that your employer may have its own list of panel clinics you should visit to benefit from the company medical card. As such, get the names of the panel clinics from your HR personnel.
Here is a list of private hospitals with their phone numbers. Choosing a suitable private hospital to go to might involve asking yourself if you require to see a specialist. For an example if you have chronic eye problems, you should visit an ophthalmologist, but not all hospitals have this specialist.
This is where research comes in. You will have to find out which hospital near you has an ophthalmologist by doing an online search or asking your general physician to give you a recommendation. Sometimes your doctor will need to write you a referral letter before you can see a specialist.
Dental Clinics
There are a lot of dental clinics you can choose from in Malaysia. Prices for dental work differ greatly and are general considered high-cost treatments at private facilities. Here is a list of dental clinics with a price guide and reviews.
As dental treatment fees can cost a lot, you might want to consider going to a public hospital or clinic for more complicated issues. Here is a page showing the dental charges at government facilities.
Below is an estimated price list for dental treatment at private clinics. These prices could be a lot more or a lot less depending on where you go. Most Malaysian companies do not provide much allowance for dental care, so double-check and budget before you see a dentist.
Type of Service
Details
Price
Diagnostic
Consultation (examination and diagnosis)
RM100 ($25 USD)
Diagnostic
Consultation, examination, diagnosis and treatment olanning- all cosmetic work, porcelain work,and root canal treatment cases
RM150 ($37.50 USD)
Diagnostic
X-ray
RM100 ($25 USD)
Diagnostic
Medication
– includes one course of pain relievers, anti-inflammatory and antibiotic medication
RM100 ($25 USD)
Cosmetic and aesthetic dentistry
Teeth whitening
– take-home kit
RM998 ($249.50 USD)
Cosmetic and aesthetic dentistry
Crown and bridge works
– porcelain fused to metal
– removal of crown / bridge
– RM998 ($249.50 USD) per tooth
– RM200 ($50 USD)
Fillings
Composite
– front tooth, large filling)
RM250 ($62.50 USD)
Extractions
Single tooth extraction – adult
– anterior
– posterior
– RM150 ($37.50 USD)
– RM200 ($50 USD)
Extractions
Single tooth extraction – child
– topical anesthetic (spray)
– local anesthetic (injection)
– RM50 ($12.50 USD)
– RM100 ($25 USD)
Oral surgery
Surgical extraction
– impacted wisdom tooth
RM700–RM800 ($175–$200 USD)
Preventive care
Scaling and standard polishing
RM100 ($25 USD)
Dentures
Standard acrylic- full denture
RM1100 ($275 USD) per jaw
It is best to make service and price comparisons before you settle on a decision for dental care.
Obstetricians and Gynecologists
As most expats live in the Klang Valley, here is a list of recommended Ob-gyn in Kuala Lumpur.
To select a doctor, many of us rely on recommendations from friends or family. If you can't get a recommendation that way, an online search can help.
Your gynecologist or women's health specialist will assist you with your pregnancy, screen you for diseases, help you with family planning, and much more. And when you are pregnant, this person is the one who ensures that you and your baby are in the best possible health.
The costs of prenatal care and delivery vary greatly between hospitals. Here is a rough guide of how much these cost.
| | | |
| --- | --- | --- |
| Type of Care | Public Hospital | Private Hospital |
| Pre-pregnancy screening | Free–RM200 ($50 USD) | N/A |
| Monthly prenatal visits | N/A | RM3,000 ($750 USD) |
| Various pregnancy tests / scans | N/A | RM1,000 ($250 USD) |
| Normal delivery | RM60–RM2,000 ($15–$500 USD) | RM3,000–RM10,000 ($750–$2,500 USD) |
| C-Section delivery | RM100–RM800 ($25–$200 USD) | RM6,000–RM15,000 ($1,500–$3,750 USD) |
| C-Section delivery (emergency) | N/A | Up to RM20,000 ($5,000 USD) |
| Epidural | RM250 ($62.50 USD) | RM1,000–RM2,000 ($250–$500 USD) |
| Confinement | N/A | RM3,000–RM10,000 ($750–$2,500 USD) |
Now, let's look at abortion. According to the guidelines on termination of pregnancy, although legal, abortion comes with heavy restrictions in Malaysia.
Section 312 of Malaysia's Penal Code states that a termination of pregnancy is permitted only when there is a risk to the life of the pregnant woman or a threat of injury to her physical or mental health. Most Malaysian medical practitioners, however, refuse to perform abortions.
Optometrists
There are a lot of optical shops in Malaysia that you can go to, to get your glasses or contact lenses. Here is a list of some of the best shops in the Klang Valley. On average, a pair of glasses including the frames and the lenses will set you back about RM350 ($87.50 USD) per pair.
The frames could be a lot pricier if you go for luxury imported brands. Contact lenses cost between RM110 ($27.50 USD) and RM230 ($57.50 USD) depending on the brand and their function.
For those with very poor vision who want to get LASIK treatment, the price ranges from RM2,500 ($625 USD) to RM70,00 ($1,750 USD) per eye. This depends on the severity of the patient's eye disorder and the technology being used to treat them.
If you want to get eye laser treatment, here are some of the best LASIK centers in the Klang Valley.
Now, On to You
Hopefully you now have a better idea of how the healthcare system in Malaysia works. There is no disparity between the care given to Malaysians and non-Malaysians. Both public and private healthcare service providers offer excellent services, with prices that are not too extravagant for expats.
This is how the country became known to have one of the best healthcare systems in the world, and has become a medical tourism hotspot.
As I am not a medical expert myself, you will still need to do thorough research before deciding where and who you want to get treatment from. However, you can be sure that wherever you go, you will get quality healthcare in Malaysia.