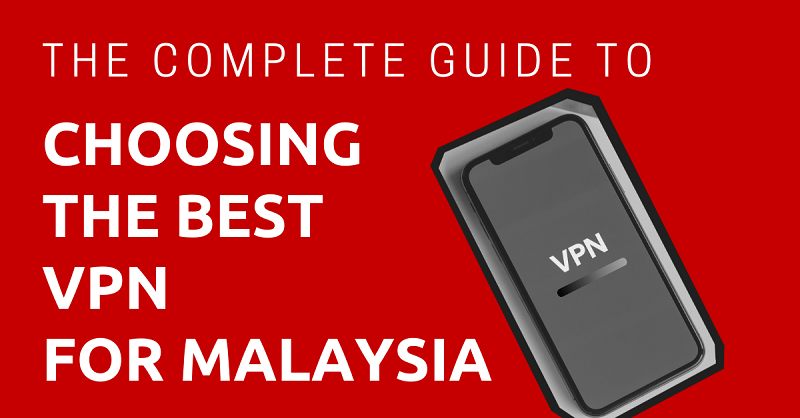 The trend of using a VPN (virtual private network) has been increasing steadily. It can help increase your cyber security while also allowing you to access region-locked content.
But many people in Malaysia still don't know what a VPN is or how it can help them.
In this article, we are going to tell you everything you need to know about VPNs in Malaysia, including the advantages of using them and how to set one up for use in your daily life.
To help you choose the best VPN, we are also going to compare different VPN providers, both paid and free, and also point out popular options among residents in Malaysia.
You can check out NordVPN if you just want to know top VPNs in Malaysia.
What Does a VPN Do?
Both Malaysians and foreigners who move and live in Malaysia should consider using a VPN for several reasons.
Here are some of the benefits of using a VPN if you are living in Malaysia:
Secure Internet Connection
If you want to have secure and private access to the internet in Malaysia, using a VPN is the way to go. A VPN is a connection service that transmits your data from your computer to another on the internet privately by masking your real IP (internet protocol) address.
In layman's term, think of it as using a PO (post office) box instead of your home address when you do not want people to know exactly where you live. You can choose the location of your IP address anywhere in the world just as you can choose where you want your PO box to be.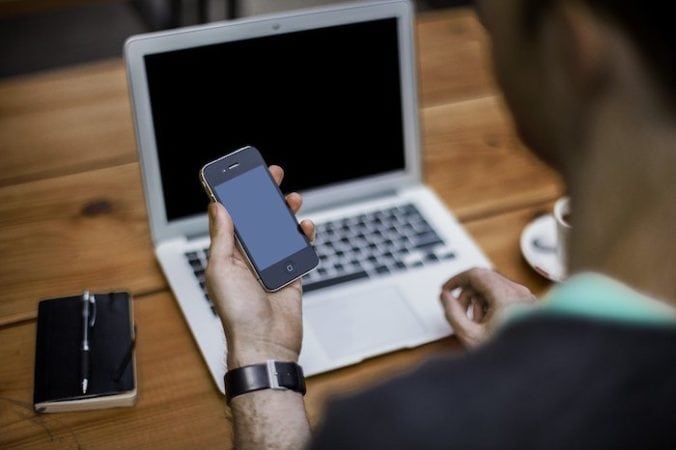 You may use a VPN for your smartphone, desktop and laptop computers, tablet, and even your TV so you are less vulnerable to online hackers and scammers.
Even advertisers and businesses 'listen in' on what you search so they can take full advantage of your information and later use it to target specific promotions and advertisements to you.
This not only happens in Malaysia, but everywhere you go. Using a VPN helps prevent this because multiple people are connected to the same VPN server with you, so you all appear to have the same IP address to websites that you visit.
Protect and Encrypt Your Confidential Data
A lot of locals and expats these days do not work in an office. You can see a lot of co-working spaces or even cafes being used by gig workers or people who do not need to be in an office all the time. This is especially true in Kuala Lumpur and Selangor, where I live.
There has been a lot of local news reports regarding Macau scams and money loss through financial institutes and stolen credentials. No one, including expats, is safe from these activities. Be aware of what is going on with illegal financial activities as posted by the Central Bank of Malaysia.
Now let's look at how hackers and scammers get our data.
Most everyone is aware that public Wi-Fi networks are the easiest and perfect targets for hackers. These shared and usually free networks lack even the most basic security measures, making them a hub of potential victims for hackers and scammers alike. You must ensure your own security if the free internet access provider does not do it for you.
Using a VPN ensures that your devices are protected when you are connected to a public network. It encrypts your data, making it incredibly challenging to decipher or intercept. By having a VPN app on your devices, you have on-the-go encryption wherever you are, including on free Wi-Fi hotspots.
This means that your confidential data is safe even when using public connections. With VPNs, you can protect your email password, social network accounts, and other sensitive information from leaking out.
It can also prevent a hacker from getting access to your online banking and investment accounts.
Hiding Your Actual Location
Many people, regardless of where they are, want to disguise or hide their actual location when surfing the internet, or when they are using certain applications or even playing games online. They do this to avoid the surveillance of authoritative figures such as the government, their internet service provider (ISP), office management, or learning institutes.
VPNs encrypt your traffic, meaning your outgoing and incoming data, so that your boss, university, ISP, and government, which in this case is the strict Malaysian government, is not able to eavesdrop on your online activities.
Accessing Blocked Geo-restricted Websites and Services
If you are an expat, especially someone from the west, you will be used to having access to a lot of content in your home countries. Take for example, TV shows and films.
The MCMC (Malaysian Communications and Multimedia Commission) has recently announced its plans to crack down on TV box streaming services—my friends and Malaysian family use these a lot—to prevent illegal and unauthorized streaming of copyrighted intellectual property and content. This blocking is most likely done at the IP level.
By using a VPN, you can bypass this block.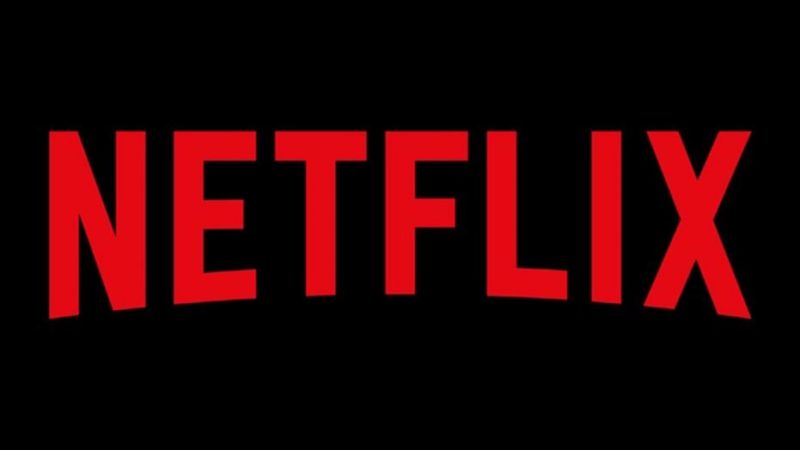 If you're like me and some of my non-Malaysian friends who like to consume sports and entertainment through streaming services and gaming sites, you know that most of these are region locked and not available in Malaysia.
What this means is that we're missing out on content that is only available in countries outside of Malaysia. We can get around this geo-blocking by connecting to a VPN.
VPNs function by directing or routing your traffic to a server in a different country from yours. Consequently, this will hide your real IP address. Your IP address is commonly used to determine your location. The VPN replaces your IP address with a temporary IP address from another country.
Since many geo-restricted platforms are not able to differentiate between a VPN user and someone who is actually in the required location, you can access geo-restricted websites by simply using a VPN.
Most people use VPN mainly for changing the location of the IP of their computer, smartphone, and even their router, to an entirely different country. Using geeky internet slang, this process is called 'geo-spoofing'.
If you are an American and you want to access what is available only in your home country, for example government websites, you will need to use a server located in the US. In Malaysia, websites from certain countries are not accessible. For example, some highly popular Netflix content that is restricted to the United States.
So if you want to watch those shows or films, you should use a VPN with an IP from the US.
Since Malaysia has strict laws against activities like gambling, websites that contain games or other disallowed websites such as those with mature content, you are not able to access any of these without the use of a VPN.
Access Your Private Network While You Are Outside
Sometimes you will have to work outside with no access to your home or office computer or network. You might need files on those networks that you do not have on hand. By using a VPN server at your office or home, you can connect to those networks and still have access to the files and data you need when you are working remotely.
In this case, the VPN connection is for your own use only and you would only be sharing the VPN with your coworkers or family members.
How to Use a VPN
There are many VPN service providers on the market. Thus, the first thing you need to do is choose one that suits your needs the most. Different VPN providers have different ways to set up and configure them on your devices. However, do not fret as usually these service providers give you detailed user guides on how to get started.
Usually you can set up a VPN in two ways. You can do it either by using the software from the VPN provider, or by configuring built-in VPN software on your device, for certain operating system such as Microsoft Windows.
As ways to use a VPN get easier with time, you don't have an excuse not to use one. With a lot of providers, you do not need to have technical knowledge to set it up. It requires only a few simple steps:
Choose the VPN you want to use.
Sign up for the service; it can be a free one or a paid one if required.
Download the application or software.
Install and set up the VPN service on your device. Follow the step-by-step guide as provided by the VPN company.
Log in to the client and connect to the VPN server of your choice. Done!
Choosing the Right VPN
Ready to start using a VPN in Malaysia?
There are several things you need to consider before you choose one. There are so many available on the market now and we understand it can be a daunting task to sift through them all. You do not actually have to look at many before you decide. Just figure out what you want the VPN to do for you and find one that suits your needs best.
Look at the tips below to figure out what you should look out for and how to choose the best VPN for you.
Determine What You Need in a VPN
You do not go into a computer store and purchase the first computer you see, do you? A gamer and a casual user have absolutely different specifications in mind before buying one. The same idea applies when you choose a VPN.
Are you alone or do you need one for you entire household? Do you require a VPN that allows for multiple simultaneous connections? How many users or devices do you have running at any one time? These are some questions you have to ask yourself.
If you like downloading content, streaming shows and movies, or playing online games, you will need to a have a VPN with high speed, a stable and reliable connection, and also unlimited bandwidth.
On the other hand, if you travel a lot or work at shared spaces on public WiFi networks, you need a VPN with good security and sufficient servers in most countries.
What Features Does the VPN Have?
Different VPNs have different things they focus on. Remember that there is no ultimate or perfect VPN. Thus, you still have to go back to what your priorities are. Do you need better speed? Do you want security and anonymity? When you choose your VPN, make sure that your priorities are the same as theirs.
Suppose you want to access content that is region-locked or geo-restricted. You'll want a VPN that can bypass and unlock the content. Look for a VPN that works with the specific services you require, such as Netflix or Hulu.
Compatibility with Devices
Today, VPNs support most of the main operating systems like Windows, Mac, iOS, and Android. However, there are VPNs that support only some of the systems mentioned.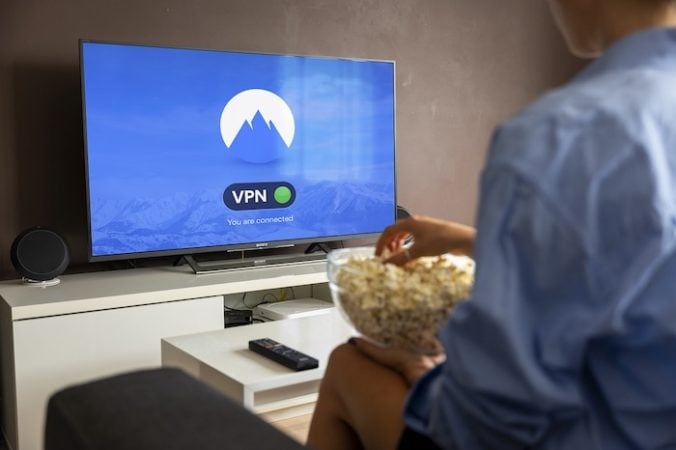 If you are using an iPad and an Android phone, then you must choose a VPN that has an app for both. Take into account the other devices that you have that require the VPN too. It is more convenient for you to have a VPN that can support all of them at the same time.
This would also mean you have to see how many devices you are allowed to connect to the VPN simultaneously. Some VPNs allow unlimited devices while others allow only a few at a time.
Ease of Use and Available Support
Just like any software application or physical product, you want something that is fairly intuitive can be paid by credit cards, and user friendly, especially if you are not tech-savvy.
Not all VPN providers have apps for all of your devices. So sometimes the set up and configuration of the VPN can be complicated and incomprehensible for some people. That is why it is important to choose one that has simple steps you can follow and a user-friendly platform.
If, after reading the documentation on the VPN provider's website, you still are unsure of how to get the VPN up and running, then you will have to rely on tech support and customer service from the provider. They may be able to offer you a virtual set up so you do not have to do a single thing – they will do it for you. Support and service are the most underrated and overlooked feature for many products and services.
You want a VPN provider who is there for you when you encounter issues, and some are available 24 hours a day. It is crucial that you have easy access to customer service staff that can help you solve any problems and answer your questions.
Choose one that has live chat. Getting a reply to emails and support tickets is often slow and does not give you the answer you need, so you have to go back and forth with the support staff multiple times. With live chat, you are more likely to get the info you're looking for immediately.
Locations of Servers
One of the most crucial reasons to use a VPN during the COVID-19 pandemic is that many Malaysians or their foreign spouses are stuck abroad and cannot return to Malaysia.
Before they can come home, they need to apply for travel passes on Malaysian government websites or book appointments for visa applications through the new online booking system. Some of these websites might not be accessible from outside of Malaysia.
Using a VPN with a server in Malaysia may help you get access to these sites.
VPN providers have varying numbers of servers in different numbers of countries. So you need to choose one with the optimal server locations if you are travelling or staying in a different country for a while. You should always try to connect to a VPN server that is physically closer to where you are if you want better speeds.
But if you want to access geo-restricted content, you need to connect to a VPN server that is located in the country where the content is accessible and available. For example if you want to watch American Netflix or Hulu, you would need to connect to a US-based VPN server because those shows are only available there.
Shared IPs or Dedicated IPs
Some VPN providers allow access to shared IPs. This means that multiple users can access the same IP simultaneously, which makes it more difficult for hackers and scammers to pinpoint the individual locations of the users. Take note that when multiple users are using the same IP at the same time, internet speeds may be slower.
Other VPN providers allow access to dedicated IPs. This would mean they are not as secure as shared IPs but they allow for faster internet speeds. A dedicated IP usually costs more and is considered an add-on feature to your subscription.
Top VPNs in Malaysia
It is undeniable that VPN services are gaining popularity in the world, and certainly that is true in Malaysia too. With the rise of cyber attacks, phishing and scamming cases, the need for VPNs is bigger now than ever before.
This is a brief review of a list of VPN services that allows you to bypass the various restrictions in Malaysia efficiently and with fewer complications.
NordVPN
NordVPN is based in Panama and has more than 5,000 servers in 59 countries. It's a popular options among expats in Malaysia since it's secure, fast, affordable, and able to access region-locked content.

With a dedicated IP, NordVPN can support very fast internet browsing, streaming, and download speeds. The price of their service is reasonable for their provision of a strict no-logging policy combined with advanced encryption technology.
With around-the-clock tech support, you have peace of mind using their service because you can contact them at any time of the day should you encounter any connection issues.
If you have a big family or live with many expat housemates with many devices in your home, you may want to choose a different VPN as NordVPN supports only six simultaneous users per subscription.
Surfshark
Surfshark is a newcomer in the field and it has more than 1,040 servers in 60 countries. However, it has only one server in Malaysia, which may not be great if you are outside Malaysia wanting to access local content.

Take note that Surfshark does support local Malaysian media such as Astro GO, Unifi TV, and even iFlix. Thus, this VPN could be a plus for you if you usually watch the media mentioned.
Signing up for a two-year subscription will cost you MYR240 (about USD60) per year, which is an affordable and reasonable price for the fast and secure connection offered that supports an unlimited number of simultaneous users.
Since Surfshark does not provide a dedicated IP, the shared IP service may not be fast enough and cannot keep up with the increasing broadband speeds in Malaysia.
ExpressVPN
This VPN service provider is based in the British Virgin Islands and it has over 3,000 servers in 94 countries. This country has relaxed and very loose data retention laws, which supports the company's no-logging policy. You can enjoy uncensored content from abroad without speed restrictions.

ExpressVPN has a good reputation and offers 24/7 live tech support. They provide software for various devices such as Windows, Mac, iOS, Android, routers, game consoles, and even smart TVs. This could be a good choice for you if you have a lot of different gadgets.
The disadvantage is its slightly more expensive subscription fee, and the limited number of only five simultaneous users per subscription.
PureVPN
This VPN service provider is based in Hong Kong and has over 2,000 servers in 141 countries.

They have 30 servers in Kuala Lumpur and Johor Bahru, which is highly useful if you are outside of Malaysia but want access to Malaysian sites. If you are inside Malaysia, using one of these servers won't unlock geo-restricted websites from other countries, but it would still provide a secure connection and would be faster since these servers are local.
The disadvantage of PureVPN is that the connection may be a little unstable depending on the encryption technology configured within the VPN software.
This VPN is great if you are living in a shared worker hostel that houses many people in one room, since PureVPN allows up to ten users per subscription.
CyberGhost
CyberGhost is a VPN service provider based in Romania. They have more than 3,200 servers in 90 countries. They have made a good name for themselves in the VPN industry and are a fast-growing company with a very strong infrastructure for their network.
Romania is a country with privacy-friendly laws. For example, they do not impose mandatory data-retention laws. This helps the company in its no-logging policy.
Unfortunately, their Malaysian VPN network does not support very fast internet speeds. If you need faster speeds, you could try using Singapore IPs instead. If you want to access Netflix, HBO NOW, UK's BBC, and sports streaming from Malaysia, this might be an affordable VPN for you to consider.
Feature Comparison of the Different VPN Service Providers
Provider
Price
Features
NordVPN
MYR 20.02 ($4.92 USD) per month

No-logging policy
Dedicated IP available
Ultra fast and secure connection
Supports up to 6 simultaneous users
24/7 tech support
IPs from 59 countries
Stable and uninterrupted streaming
Access to full content from Netflix, BBC, HBO NOW, and sports streaming

PureVPN
MYR 44.56 ($10.95 USD) per month

No-logging policy
The choice of shared or dedicated IP
Modern 256-bit AES encryption
Supports up to 10 simultaneous users
IPs from 141 countries
Affordable service for Malaysian families

Surfshark
MYR 52.70 ($12.95 USD) per month

No-logging policy
Modern 256-bit AES GCM encryption
Supports unlimited simultaneous users
24/7 tech support
IPs from 65 countries
Hassle-free access to Malaysian (Astro GO, Unifi TV, or iFlix) and international content (Netflix, BBC iPlayer, or Hulu)

ExpressVPN
MYR 52.70 ($12.95 USD) per month

No-logging policy
Enjoy uncensored content without speed throttling
Software for every device
Supports up to 5 simultaneous users
24/7 tech support
IPs from 94 countries
Stream privately without interruptions
Easy set up for every device, including gaming consoles like XBox and PlayStation, and smart TVs

CyberGhost
MYR 52.86 ($12.99 USD) per month

No-logging policy
Unrestricted speed
Software for Windows, Mac, iOS, Android, Linux, and routers
Supports up to 7 simultaneous users
Modern 256-bit AES encryption
IPs from 90 countries
Safe and anonymous P2P activities with no bandwidth limit
Access to full content from Netflix, BBC, HBO NOW and sports streaming
The Differences Between Free and Paid VPNs
Since there are many free VPN providers on the market, you might be curious why you should pay for one.
In short, a paid VPN is recommended because of more reliable, secure connections without as many limitations or restrictions.
Let's take a closer look at the difference between free and paid VPN providers.
Security and Privacy Concerns
Free VPNs have to make money somehow. How do they do this? While you are using their free service, just like any similar unpaid ones, you may be bombarded with unwanted pop-ups and spam advertisements.
This may be a cause for concern about security, because these ads will even appear on websites that are supposed to be secure, like your banking website.
Free VPNs might sell your information and data to third parties so they can generate income. Since private data can be highly valuable to businesses, data can be sold at great prices.
Connection Speeds
Secondly, speed limits could be throttled to very slow and low limits when you use a free VPN. This means you will experience lag in your browsing and downloading activities.
IP Locations
Next, free VPN providers will have only a limited number of locations for you to choose from.
Technology Used
Free VPNs obviously want to save costs and they do this by providing less advanced or old-school technologies such as PPTP (point to point tunneling protocol), which is a technology from the 90s. Today, this technology is considered obsolete, and its encryption can be hacked easily.
By using a paid VPN, you can enjoy services that are free from the limitations that we have highlighted above. There will be no connection speed restrictions for most providers; you will have more location options and better and more modern technologies.
Help and Support
Premium VPN users will also enjoy tech support, since these users are paying and expecting top-notch services. Some paid VPN providers offer around-the-clock live tech support via chat systems on their websites. Free VPN providers most likely won't have anything like this.
Now, On to You
Do not let your mind be boggled by the different information and service providers available online. You can ask for advice and compare with friends, but ultimately, choosing a VPN is about your own needs.
Thus, ask yourself: what do I need the VPN to do for me? Which matters: speed, security, privacy, location? What is my budget? Do I really need a paid service or just a free one as a casual user?
Hopefully with these points in mind, you will be able to decide on a VPN that best matches your daily needs and usage.