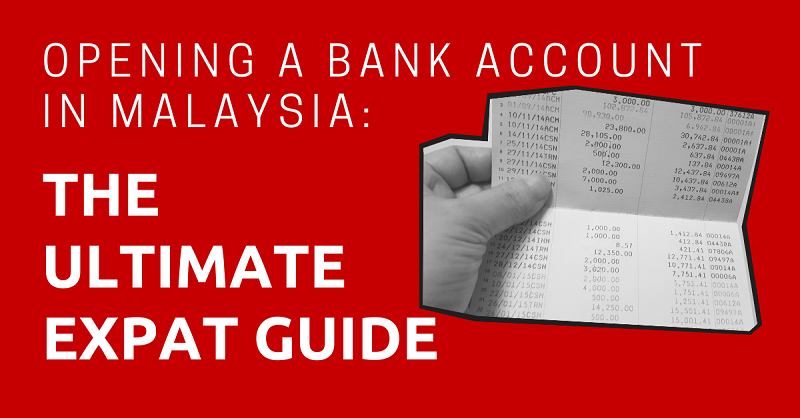 If you have just moved to or are thinking about moving to Malaysia, one of the first things that you need to look into is opening a local bank account. In today's increasing global landscape, banking in Malaysia has become more open, accommodating, and easier to get into, especially for expatriates and foreigners.
The banking and financial services industry in Malaysia operates under strict rules and regulations and is overseen by Bank Negara Malaysia, which is the Central Bank of Malaysia.
Most major banks (both local and international) have, in recent years, increased their presence throughout the country. In 2017, Malaysia has achieved one of the highest levels of financial inclusions in the world. As a new expat in Malaysia, you can rest assured that wherever in the country you are located, you will have access to full-service banking services.
Opening a bank account as an expatriate or a foreigner is a relatively straightforward process. That being said, banks in Malaysia operate slightly differently than in other countries due to the variety of banking services that they offer.
Banks in Malaysia
While there are plenty of different banks all over Malaysia, there are some notable ones that stand out in terms of the range of services and availability of branches.
Local Banks
Opening a bank account with a local bank in Malaysia has its advantages in that for the most part, there are a substantial number of branches that offer their full range of services. There are plenty of local banks to choose from. Here are some of the more notable ones:
Maybank

Maybank is the largest and one of the oldest banks in Malaysia. It is well-established, popular, and has offices and branches that are accessible no matter where in Malaysia you may be located.
It provides personal and corporate banking solutions, can accommodate a wide range of services, and can be regarded as a one-stop bank for all your banking and financial needs.
CIMB

CIMB is one of the more unique banks in Malaysia in that it has branches and operations in other Asian countries such as Singapore, Indonesia, and Thailand. 
If you have an existing account in one of those countries, the process to open a bank account in Malaysia is much easier. It is also convenient to transfer money between the two accounts, with the applicable foreign exchange rates of course.
Public Bank

While this is a relatively new local bank, Public Bank has grown leaps and bounds in terms of services offered and ease of access. Branches and ATMs have popped up at incredible speed in recent years and this bank prides itself on its overall efficiency in getting things done for its customers.
AmBank

AmBank's commitment to its customers is the focus of the bank. While it may not be as large as the other banks, the emphasis on domestic growth and the range of services offered certainly makes it a bank to consider when opening your bank account in Malaysia. 
International Banks
One of the main advantages of opening a bank account at any of these internationally-based banks is the ease of transactions and exchanges, especially if you have an existing bank account with them in your home country. However, the one thing to keep in mind is that there may not be as many branches within easy access to your residence or place of work.
UoB
UOB is known worldwide for its premium services and great customer service. It has many branches available across Malaysia. Many of them are centrally located and are rather easy to get to via public transport.
In addition, UOB also took over CitiBank in Malasia in 2022.  
HSBC

HSBC Bank is a global bank that has a presence in 64 countries across the world. It is one of the oldest banks of its kind and has a rich history of offering tailor-made banking services to its customers.
Standard Chartered

Standard Chartered has a strong presence in Malaysia and is known across the country for its innovative and sustainable banking services. It also provides a comprehensive range of services with the aim of being your one-stop center for all your international banking and financial needs.
Al-Rajhi Bank

With its roots proudly based in Saudi Arabia, Al-Rajhi Bank brings to Malaysia banking services that are based on Islamic principles. While this bank is a relatively recent presence in Malaysia, it is rapidly expanding across the country to accommodate its growing customer base.
Kuwait Finance House

Kuwait Finance House (or KFH as it is popularly known) is one of the first international banks to be given an Islamic banking license in Malaysia. It is uniquely placed in the banking services landscape in Malaysia as it also offers offshore banking services via its subsidiary company.
At A Glance – Notable Banks in Malaysia
| Bank | Wide Availability of Branches & ATMS | Full Range of Banking Services | Favorable Interest Rates | International Presence |
| --- | --- | --- | --- | --- |
| Maybank | Yes | Yes | Yes | Yes |
| CIMB | Yes | Yes | Yes | Yes |
| Public Bank | Yes | Yes | Yes | No |
| AmBank | Yes | Yes | Yes | No |
| Affin Bank | Yes | Yes | Yes | No |
| UOB | Yes | Yes | Yes | Yes |
| HSBC | No | Yes | Yes | Yes |
| Standard Chartered | No | Yes | Yes | Yes |
| Al-Rajhi | No | Yes | Yes | Yes |
| Kuwait Finance House | No | Yes | Yes | Yes |
What is Unique about Banking Services in Malaysia?
Banking services in Malaysia are largely divided into 2 categories: conventional banking and Islamic banking.
Malaysia, being a majority-Muslim country, offers Islamic banking options to all individuals, regardless of their race or religion. More often than not, most conventional banks in Malaysia have an Islamic banking arm.
The primary difference lies in the element of interest earned and/or charged by the bank.
In conventional banking, interest is charged when it comes to the lending of money and banking products involving investments in order for the bank to make money. When it comes to Islamic banking, services are offered based on Islamic or Syariah principles where any profit earned is deemed to be 'shared' between the bank and the customer.
Here are some key points to consider when deciding which kind of product you should go for:
| Conventional Banking | Islamic Banking |
| --- | --- |
| Income can be from any source | Income must be from a 'halal' source i.e. from a legal source in accordance with Islamic law. This means income from alcohol-related or gambling businesses, for example, will not qualify for Islamic banking services |
| Variable-rate financing determined by market forces | Variable-rate financing but with a maximum cap |
| High late-payment penalties for hire purchase arrangements | Relatively lower late-payment penalties for hire purchases arrangements |
*Hire purchase arrangements with banks allow the customer to make expensive purchases (usually cars and other vehicles) by paying a percentage (usually 10%) as a downpayment, with the rest of the amount being lent to the customer by the bank. The loan is paid back in fixed monthly instalments by the customer over the course of a number of years, depending on the terms of the hire purchase agreement.
Types of Bank Accounts Available
Regardless of whether you choose to go for conventional or Islamic banking services, most banks offer the following types of accounts for you to get financially set up in Malaysia:
Savings Accounts
These are your traditional savings accounts. For the most part, the interest earned from these accounts is not incredibly high. They serve primarily as accounts for your day-to-day spending and expenses.
These kinds of accounts also come with perks and collaborations with local businesses. 
Current Accounts
Current accounts (also known in other countries as checking or chequing accounts) in Malaysia are usually not interest-bearing accounts as such. The reason why one would open a current account would be the fact that it comes with the ability to issue cheques from that account.
That being said, in recent times in Malaysia, the issuance of cheques has been discouraged, with the idea of encouraging more online transactions. 
Fixed Deposits
Fixed Deposit accounts are ideal for those who intend to put their money away for long periods at a time. Traditionally, the higher the amount and the longer the duration that you choose to put the money in the account for, the higher the interest that you earn.
These types of accounts are offered by almost all banks in Malaysia. The factors that are likely to determine which bank you would choose are:
the flexibility of when you can take out your money; and
the interest earned.
Banks are rather competitive in terms of interest rates offered and so there is plenty for you to choose from.
It must be noted, however, that if you do decide to take out your money earlier than the duration you signed up for, there is the possibility that the bank may impose early withdrawal penalties.
Investment Accounts
Most banks in Malaysia have an investment arm where you can open a separate account purely for investment purposes. The bank will hold your deposits or funds and invest the same for you, with any earnings being deposited into your investment account.
Share Trading Accounts
Although not as popular as the other types of accounts discussed above, some banks in Malaysia do exclusively offer share trading accounts. These are usually virtual accounts that are used by those who want to take their share trading into their own hands without having to rely on brokers.
Credit Card Accounts
Almost all banks in Malaysia offer a wide range of credit card services. This will be an account that is separate from your other deposit accounts. Some banks even allow you to take out a personal loan based on the available balance on your credit cards. You can read more about applying for credit cards as an expatriate or foreigner in Malaysia.
Expatriate/Foreigner-Friendly Banks
As you can see, there is no shortage of banks in Malaysia when it comes to your basic banking needs.
However, there are some banks that stand out when it comes to providing banking services to expatriates or foreigners. CIMB, for example, and most of the international banks with a presence in Malaysia allow for you to open a bank account online.
This is perfect for when you want to set up your financial presence in Malaysia before physically being in the country. However, there is a catch.
For you to do so, you must be able to show that you have some existing relationship with the bank.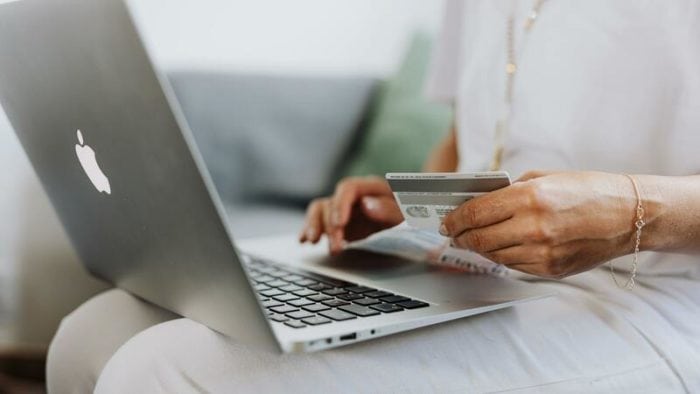 For example, if you already have an existing bank account with CIMB in Indonesia, it may be possible for you to open a basic account in the Malaysian branch online. 
Alternatively, the best option for expatriates or foreigners would be to open a bank account with an international bank that has a presence in Malaysia.
How to Open a Bank Account in Malaysia for Expatriates or Foreigners
The procedure to open a bank account as a foreigner is quite straightforward.
Step 1: Choose Your Bank
Malaysia has more than 40 commercial and Islamic banks available (more on this later!), Many of them are banks with an international presence. 
When choosing which bank to open your bank account in Malaysia as an expatriate or foreigner, there are some factors you will need to consider:
Location
Ideally, it's best to open your bank account in a branch that is close to your place of work or residence. This branch will be considered your 'home branch' and will be where you need to go to get any future necessary paperwork done. As such, the closer it is to you, the more convenient the process will be.
Availability of Branches Automated Teller Machines (ATMs)
Despite the many banks that you have to choose from in Malaysia, there are some banks, especially the international banks, that have very few branches spread out across the country. So, when choosing a bank, it's a good idea to check out if the bank has multiple branches at locations that are convenient for you to access.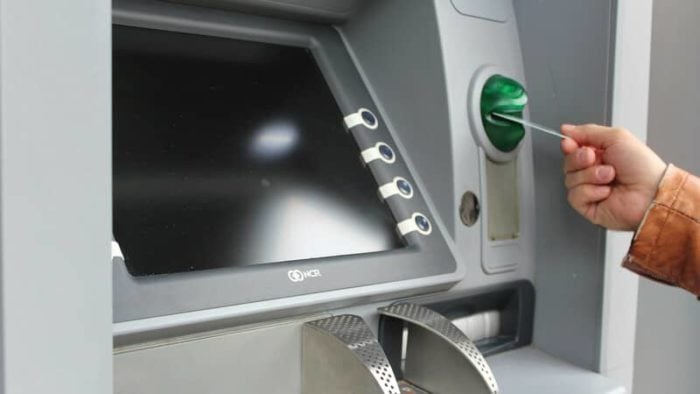 The other thing to consider is whether they have ATMs in major locations around the area where you live or work. This is a factor of convenience in case you need to quickly withdraw cash for emergencies.
Services Provided
Another factor to take into account is the extent of your banking needs. Some banks provide only basic banking services such as savings accounts, current accounts, and fixed deposits. If you are looking to deal in high-level investments or the possibility of corporate accounts then you will need to look out for a full-service bank that can provide you with these services.
Step 2: Get Your Documents Ready
Being a foreigner, you may need to provide more documents than a local Malaysian when opening a bank account.
Different banks can have their own unique checklists of documents required, but for the most part, the following are the most common documents that the banks require to support your application to open a bank account as a foreigner in Malaysia:
Passport
Valid work or student visa
If you are working in Malaysia, ask for an employment letter from your employer (if applicable)
If you are not employed, then you would need to provide a referral or recommendation letter from an existing customer of that bank
Completed bank forms for account opening. The bank will usually give you these when you arrive. However, some banks provide these forms online so that you can complete them before you arrive and won't have to wait for a long time at the bank itself.
Step 3: Open Your Account
Once you have your documents ready, you can head on over to the bank and branch of your choice. Bank staff are usually friendly and are happy to assist you with opening a bank account. They may ask you for some additional information and may also ask you to record your thumbprints into their system for verification purposes.
Once the formalities are completed, you will receive your bank book and your ATM card. The staff dealing with you will guide you as to how to activate your ATM card, set up your PIN, and will also assist to sign you up for their online banking services. Your ATM card also serves as your debit card so you don't need to sign up for that separately.
Most banks in Malaysia have a wide range of online banking services and this usually means that once you have visited the bank to open your account and set things up, there will rarely be a need for you to go back!
All in all, the entire process of opening your bank account as an expatriate or foreigner in Malaysia should not take more than 45 minutes at the most. 
International Money Transfers
Making international money transfers in Malaysia is easier today than it ever has been. This is because Malaysia is home to plenty of working expatriates and foreigners. Most banks have the ability to perform telegraphic transfers quickly and with minimal formalities.
Speaking from personal experience HSBC, CIMB, and Maybank have the best exchange rates, but this may change over time.
Wise is also available to expatriates and foreigners in Malaysia and it allows the transfer of money in any currency with ease. It provides competitive exchange rates and can be up to 4 times cheaper than using banks to transfer money internationally.

I have used Wise with HSBC, Maybank, and Public Bank and many friends with other local banks have used Wise too. It's widely accepted and there doesn't seem to be any issues with transfers.
There are many convenient ways for expatriates and foreigners to make international transfers at competitive rates, making banking in Malaysia relatively easy and straightforward.
Generally, banks in Malaysia also have the option available to transfer money within a matter of hours by using Western Union, which is supported by most local banks but the rates can be expensive.
Moneygram is another popular way to transfer money internationally and can even be done through the CIMB or Maybank online banking facilities. These banks are constantly striving to make international money transfers more efficient and they usually have one of the best exchange rates.
You can read more from this article: How to send money to Malaysia.
Tips to Make Opening a Bank Account in Malaysia Easier
Here are some tips on how to make the process of getting a bank account easier as an expat.
Have a Pre-Existing Relationship with the Bank
This can either be by way of a loan account or credit card. You can also check to see if your home bank in your country has a presence in Malaysia. That will go a long way in making the process of opening a bank account in Malaysia a smoother one.
Get a Recommendation from an Existing Account Holder
If you can get a friend or relative in Malaysia to write you a recommendation letter, this will make the process of opening a bank account in Malaysia easier. This is because there is the possibility that you may not have to jump through as many hoops in terms of formalities and documentation.
Get a Recommendation Letter from Your Employer
While you will have to present your passport and relevant visa documentation to support your application to open a bank account in Malaysia, a recommendation letter from your employer vouching for you can help ease the process as well.
This is especially so if your employer already has dealings and existing accounts with the bank of your choice.
Obtain Residential Status
Being a Permanent Resident or a participant of the Malaysia My 2nd Home (MM2H) program will undoubtedly put you in a more favorable position when wanting to open a bank account in Malaysia.
The MM2H program is essentially a 10-year visa that is granted to expatriates or foreigners who want to move in and out of Malaysia frequently. You can read more about it here.
One of the requirements to qualify for the program is to open a Fixed Deposit account in Malaysia. Once your application is approved, the documentation will make it easier for you to open other bank accounts in Malaysia.
Additional Tips
Almost all of the banks in Malaysia offer 24-hour online and/or phone banking services, including customer service.
If your ATM card has a MEPS logo, you can withdraw money from any ATM with the same logo, regardless of which bank your account is with. However, if you withdraw money from an ATM that is not tied to your bank, there is an additional RM1.00 service charge.
Most banks have a presence in the vicinity of city centers and large shopping malls (which are all over Malaysia and accessible by public transport). So even if your preferred bank is not close to your home or your place of work, they are bound to be accessible by these means.
Some retail outlets prefer debit or credit cards from certain banks and even give you discounts and cash rebates if you use cards from that particular bank. This is another factor that you can consider when determining which bank to go with when opening your bank account in Malaysia.
No matter what kind of account you intend to open with any of the banks in Malaysia, do ensure that you read the fine print of the terms and conditions and product disclosure sheets before signing off on anything. There are fine rules and regulations that the banking and financial industry is governed by and emphasis is placed on the fair treatment of customers.
As you can see, opening a bank account in Malaysia as an expatriate or foreigner is an easy process. The banking world in Malaysia is essentially your oyster, so to speak. There are plenty of options to choose from and a wide range of banking services are made available even in the smallest of banks.
As a result of the competitive nature of the industry in Malaysia, the advantage more often than not lies with the customer. As such, you can most certainly shop around before deciding on which bank and which type of account is most suited for you and your needs. Whether you are going to be living in Malaysia alone or moving here with your family, you are bound to find a banking solution that works for you.