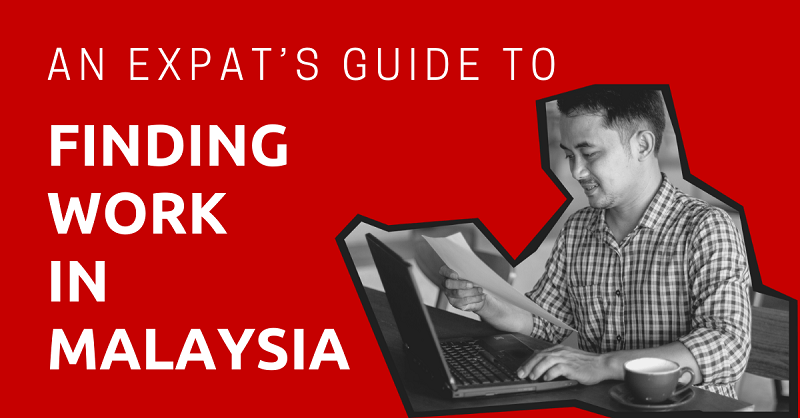 One of the most important things to do when moving to Malaysia is securing employment for yourself. Here are two things you need to think about:
1. Will it be better to get a job before moving to Malaysia?
2. Can I move to Malaysia and find a job there?
The answers are: YES for the first one and MAYBE for the second one. I am generalizing here when I say it is always best to get a job first before emigrating anywhere if your reason for moving is to experience living in another country.
For the purposes of this guide, let's disregard the other permanent arrangements: marriage and successful Permanent Residency applications or the equivalent of the Green Card opportunities like in the USA.
In the second question above, it is possible to get a job after you arrive in Malaysia if you are not fussy and are willing to do physical labor. I highly recommend applying for jobs before you leave your home country if you have professional qualifications and are looking for white-collar jobs.
Is a College Degree Necessary?
I would like to emphasize that although it may be way easier to get a job with at least a college or university degree, it is not always necessary.
There are plenty of jobs one can do here as long as you are experienced, willing to learn, and hard-working. There is also a good chance to make your way to the top of a career path if you work here long enough.
A sign that a company would consider an applicant from outside of Malaysia is if they post job ads on LinkedIn and other job boards that cater to all nationalities. If you meet these companies' needs, they'll interview you via video call and shortlist you for a face-to-face final interview. If you fit their bill, they are more than likely to pay for your flight here.
Suppose you are hired, some companies might even be willing to arrange accommodation for you.
Requirements
Depending on the type of job you are looking for, there are minimum requirements you should meet to give you higher chances of getting hired.
Malaysian companies generally prefer hiring locals if they can find talents within the country. In Malaysia, employers tend to recruit people from abroad for two reasons.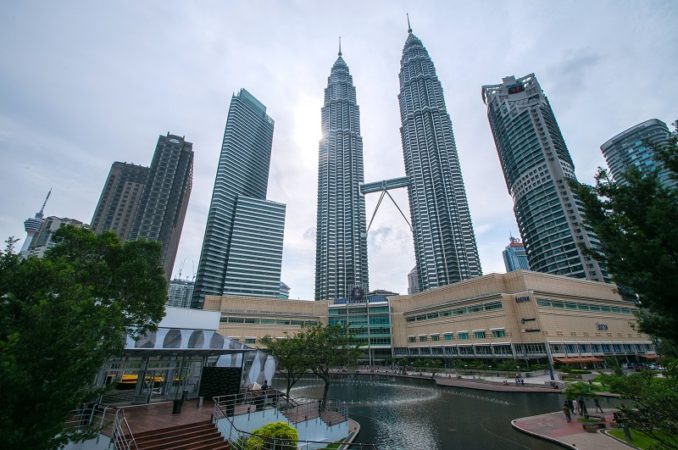 First, there are the expats who are highly trained or qualified individuals required for certain office jobs.
Secondly, foreign workers, usually from developing countries, are hired for 3D (dirty, dangerous, and difficult) work, which are menial blue-collar jobs.
The following covers the job criteria you should have before finding work in Malaysia:
Credentials
Language skills
Cultural adaptability
Geographical flexibility
Nationality
Work experience in Malaysia
Health certificate
Work visa and permit
Now, let's look at them more closely.
Credentials
"What qualifications do I need to have to work in Malaysia?" This is a commonly asked question. The degrees that will help you find a high-paying, professional job in Malaysia are the same degrees for in-demand jobs anywhere else in the world.
In Malaysia, these are the jobs for which employers are most likely to hire expats. First, there is the Information Technology (IT) industry. Companies are in need of data scientists and analysts. Programmers, AI experts, and software engineers are needed by almost every industry.
Although having a degree is helpful, sufficient previous work experience WITHOUT a degree can still land you a job. Personally, I did not finish school but still managed to get hired and even got head-hunted for programming positions here.
All jobs are not created equal. Careers in medicine and STEM (science, technology, engineering, and math) will require a Master's or Doctorate degree for you to secure a high-paying job.
Language Skills
"Do I need to speak Malay to find a job in Malaysia?" The answer is no.
The most basic language requirement of most local and multinational corporations (MNC) is English. In fact, Malaysians who cannot speak English tend to miss out on good work opportunities. Workplaces use English in day-to-day operations.
Knowing other languages especially Mandarin is a plus because there are companies that deal with business partners or stakeholders in China.
When you get here, learning Malay would make your life easier because there are Malaysians who do not speak English at all. Regardless of their ethnicity, they would know a bit of Malay. Malay is not a difficult language to learn, and as long as you know the basics, you can easily converse with locals.
You don't have to worry about having to use the Malay language in the office unless you need to deal with government departments.
Cultural Adaptability
Malaysia is a small country with a rich multicultural lifestyle. If you can adapt to a multicultural workplace, it will raise your chances of being hired and you will also assimilate better. Spending a few days on vacation or on business trips will only offer you small glimpses of how people live here, which makes it easy to miss the more subtle aspects of working in a team with people of different cultural and religious backgrounds.
It is really not a huge cause of concern, however. People are incredibly warm and will be more than willing to be friendly towards foreigners. If you have difficulty talking to locals, a little research can help. One of the biggest things to remember is the most-practiced religion here is Islam.
At the workplace, companies usually prepare different equipment to cater to Muslims and non-Muslims to prevent cross contamination. For instance, if you're eating food with pork, you do not want to use the microwave that is specifically for your Muslim colleagues.
So always make sure to check which of the shared cutlery and dish washing sponges are okay for you to use at the office pantry.
One of the best parts about working in Malaysia is all the different festivals and holidays they observe. You will more likely be expected to celebrate and/or participate in the festivities, whether they're held in the office or outside.
This includes wearing traditional clothing and trying different foods. Being highly adaptable will help you fit in at your workplace and in the community.
Nationality
Employers in Malaysia will factor in candidates' nationality when hiring. Hiring someone from abroad is not a straightforward process; it involves a lot of documentation and red tape. Some companies want to avoid these at all costs. Not to mention, applying for the employment pass uses up a lot of time and money.
Unless your skills are so niche that they cannot hire Malaysians to perform the job, you will most likely be passed up for the job.
Let's take a look at English teaching jobs. On the bright side, you will stand a higher chance of getting a job if you come from a country where English is the native language. This means that native English speakers, i.e., American, English, and European people are more likely to be hired for English teaching jobs. They will get paid a lot higher, too.
In my field, there is a good mix of people of different nationalities. I have worked with Indians, Indonesians, Pakistanis, and Taiwanese. Talents in IT from wherever are always welcome as long as they have the skills required as there is a shortage of local talent in this industry.
I've observed that companies prefer hiring Asians rather than westerners in instances where both have the same skill set, primarily due to salary expectations; westerners would cost a lot more than Asian staff.
Work Experience
You will have a better chance obtaining a job in Malaysia if you have relevant work experience and if you have prior working experience in Malaysia. In professional roles, a minimum of 3-5 years prior experience is required to be considered for a role.
For menial labor like domestic work, you will need to undergo training and have a professional certificate to have a better chance of getting a job. Having at least two years' experience gives you a better chance of getting hired because competition is high for manual labor.
As I have mentioned earlier, a formal education in certain fields — say, IT — is not as important as having actual working experience. I myself have been offered better and better roles while working in Malaysia because I can prove that I have the skills and expertise in the field.
People will also start offering you one-off projects when they know what you are capable of. This is ideal if you want to supplement your income or would like to have a more flexible working arrangement.
I would like to highlight that if you want the least complicated way to move to Malaysia and find work here, you need to find work in a company that offers opportunities to be transferred to Malaysia.
In my current company, for example, my employer hires talents from various Asian countries and give them an opportunity to come here and work with the Malaysian team.
Health Certificate
As of 1 August 2016, all foreign professionals (except a certain small group) have not been required to undergo medical checkups before obtaining work permits.
All those applying for Employment Pass (EP) Category III (earning a monthly salary of RM2,500 to less than RM5,000) must undergo medical examinations.
However, it's a basic checkup and usually arranged by your employers. You can do it at any hospital in Malaysia.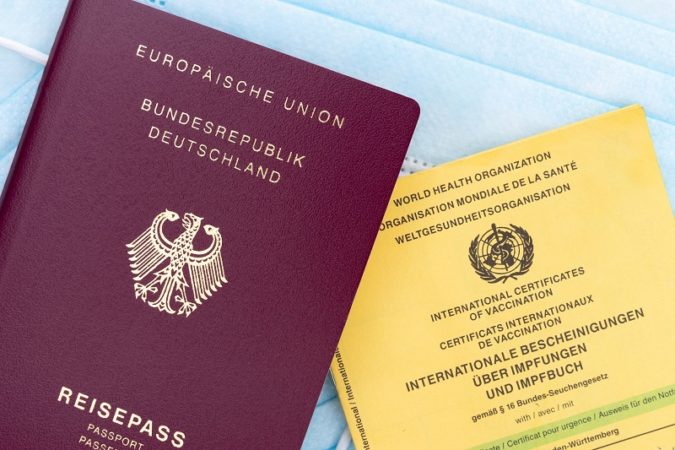 Anyway, to come to Malaysia, it will be a lot safer for you to ensure that your vaccinations are up to date for illnesses such as measles, mumps, hepatitis, yellow fever, polio, etc.
Work Visa and Permit
Working in Malaysia with a tourist visa is risky. You might think that you can do visa runs via Thailand or Singapore, but that wastes time and money. If you get caught, you might get deported.
Even so, I know of foreigners in Malaysia without proper employment passes who are working in the tourism industry where the enforcement of immigration laws tends to be lax. I would not encourage it by any means even though it appears that it is possible to work without proper documentation.
So, it's recommended to legally get a work permit, known as an employment pass, in order to legally stay and work in Malaysia. You can't do it yourself. Instead, your employer needs to do it for you.
Read our work permit article to find out more information.
Searching for Jobs
There are many ways you can search for jobs in Malaysia. The most popular method is using online job portals. You can also apply directly to the companies that you are interested in.
I am a strong proponent of networking with as many people as possible, whether at the workplace or social media — job offers may come from the most unexpected places.
That said, here is a more in-depth look at each option.
General Job Websites
Online job portals are the most popular and most efficient way to apply for jobs.
When looking for work in Malaysia, the internet is your friend. You may feel disheartened when you are not called for an interview, but remember that many others are going through the same thing. The success rate of landing a job through job portals increases if you apply consistently and persistently.
Your goal should be to get a company to invite you for an interview as that puts you much closer to securing a job offer. This is as opposed to taking a shotgun approach in which you apply for many jobs from different companies but don't hear back from any of them.
The portals below have given me (and others) the highest chances of being called for an interview, even though it didn't always result in a job offer.
These job portals, which happen to offer the most variety of job options, will be covered in this section.
jobstreet.com.my
malaysia.indeed.com
glassdoor.com
monster.com.my
jobs.goabroad.com
hiredly.com
JobStreet
Everyone who wants to work in Malaysia has used JobStreet at least once. This is the first place all Malaysians visit when they want to find a job. JobStreet is known as one of Asia's leading employment marketplaces. It is the bridge between jobseekers and employers in Malaysia, Philippines, Singapore, Indonesia, and Vietnam.
To get the most out of JobStreet, you need to create a profile and make sure that your information is updated. Then select the fields of interest relevant to the jobs that you want to get notified about. You can also customize your search by job title, location, specialization, and salary range.

Job advertisements in JobStreet have detailed descriptions of career level (junior executive, managerial, etc.), qualifications required (diploma, bachelor's degree, etc.), years of experience, and job type (full-time, part-time, etc.), which I find helpful because it allows you to narrow down your search and lets you find a job that best fits your preferences and qualifications.
What could discourage you from using JobStreet is that competition is incredibly high as many people use it as a main portal to apply for jobs in Malaysia. You can see hundreds of applicants vying for the same role. At the same time, it allows you to see if other applicants are posting salary expectations that are lower or higher than yours.
Companies usually prefer to hire candidates whose expected salary is below or within the range offered. One way you can measure your chances of getting a job is by comparing your salary expectations with others'.
From your account dashboard, you can track the status of your job applications. You can see how many times the employer has viewed your application and whether you are shortlisted. I have managed to secure interviews and get three software development jobs using JobStreet.
In fact, I obtained my current role via this job portal.
A good feature of JobStreet is that it allows users to read employer reviews posted by their employees. Just like how employers want to hire the best people, people want to work for the highest-rated companies too. This function helps you avoid shady and less-than-ideal employers because realistically, some places do not treat staff well and have a high turnover rate as proof.
Indeed
Although not as well-known and comprehensive as JobStreet, Indeed does a pretty good job of matching job seekers with employers. Just like all other standard job portals, you will have to sign up, fill in some personal information, and upload your latest resumé to get the best job search results.

You can customize your search by keying in the job title, relevant keywords, company, and location. From the landing page, you are immediately shown what the popular job searches are.
Job ads include job responsibilities and requirements, salary range, a short description of the company, benefits, role level, and other pertinent information tied to the job. You can apply for jobs even without signing in.
One feature that I like is seeing how responsive the employer is. An example of a statistic goes like this: "Responded to 75% or more applications in the past 30 days, typically within 2 days". This will definitely help candidates gauge when they might (or whether they will ever) get a response.
I have used this platform but have not had success landing a job. Perhaps you will have better luck than me.
Glassdoor
Glassdoor is a useful job portal to find jobs in whatever country you choose. It is the worldwide leader on insights about jobs and companies. To use this portal effectively, you have to sign up and provide the required information.
Once you begin searching based on the location and the job you want, you will see a whole array of neatly presented information.

A lot of information is displayed for any given job.
At the top, you can filter jobs by type (entry level, full-time, etc.), followed by when the job ads were posted. You can also select the salary range and the distance of where you want to work from your home. There are other fields you can change to give you a better search experience of the ideal job for you.
Personally, I have never tried using this job portal, but it is a good way to look for work. It allows you to discover and compare companies, and you will also be able to learn more about salaries. Glassdoor helps job seekers by giving advice on negotiating a salary, how to ask for a raise, and how much the average salary is for a particular job.
You do not want to overprice or undercharge, so knowing the market rate will help you know what the job you want is worth.
foundit
foundit has been around for quite a long time and has been a popular place for job seekers to find work. It was previously called Monster.

When searching for jobs, the field where you key in the job title or keywords helps you by giving you suggestions of what other words you can use to search for particular jobs.
If you only have a few keywords in mind, this function saves you time; you do not have to wrack your brain when you want to broaden your search using as many industry-related terms as you can.
You can then select the location of the job and the amount of experience you have. Then, the engine will return results. The ads show the description of the job and the company, plus the number of years of experience you need to have for the role.
Other info includes when the ad was posted and how many applications have been received by the company.
At the bottom of the ad, you can see the skills required for the job. The skills are also keywords that you can click so you can explore other jobs that require that specific skill.
Jobs in Asia
Explicitly geared towards expats looking for employment, Jobs in Asia allows you to look for work not only in Malaysia but also other countries. First, you need to choose the country, which in this case is Malaysia, then indicate the field you want to work in.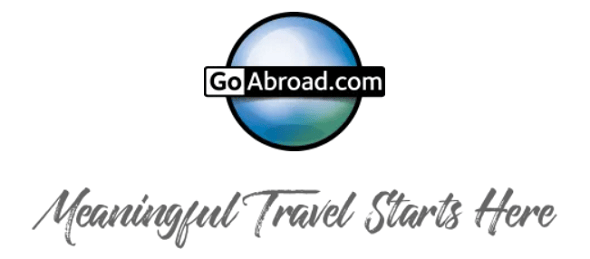 While there aren't many job options to choose from, this portal gives you an idea of what work is available in Asia.
Hiredly
Formerly known as WOBB, Hiredly is the Tinder for employment purposes. You swipe left or right for the jobs you see using their app. If you do not have the time to apply for jobs, all you need to do is drop your resumé with the Hiredly headhunters and they will do the hunting for you.

The design of the website is easy on the eyes and the information presented does not look as cramped as on other similar websites. You can search for the job you want while customizing the specialization, location, job type, experience level, and salary using Hiredly.
Networking
Job seekers today have modern solutions to old problems. Sometimes, getting a job is not just about what you know, but who you know. The wider your network, the higher probability you have of snagging that dream job. Let's look at two powerful networking sites you can use to find work.
LinkedIn
I had never used LinkedIn before I came to Malaysia. Once I started working here, I created a profile and connected with my former and existing colleagues. By having my skills and professional roles displayed online, people from the same industry have also got in touch and connected with me, which led my being head-hunted a few times.
Simply put, this is the social media for professionals. I like that people I have worked with can rate my individual skills. They are also able to write testimonials for me as a form of reference that other potential employers can see.

A person should always seek to upgrade their skills and improve themselves if they want to climb to a higher rung on the corporate ladder. LinkedIn offers courses to do just that. These courses cost money, but there is no better investment than investing in yourself. The higher level skills you have, the better the remuneration package you can demand.
Facebook
You can find absolutely anything under the sun on Facebook, and that includes work. Either you see an advertisement from an acquaintance's post or you join groups that are specifically for jobs.
For example, if you are a copywriter looking for copywriting jobs, you can join groups such as Malaysia Copywriters to be on the lookout for copywriting jobs or projects. You can use the same technique to look for industry-specific jobs by searching and joining the relevant Facebook groups.
Looking at Specific Industries
It is a good idea to look for jobs in the field you want directly, so that you don't get swamped by other job ads that are not suitable for you. Some of the more in-demand jobs are in these sectors.
Here, I will share with you how to find industry-specific work.
Tourism
As one of the best tourism spots in Southeast Asia, Malaysia boasts plenty of hotels and resorts that offer hospitality jobs. Furthermore, if you can speak multiple languages, your skills will be much sought-after.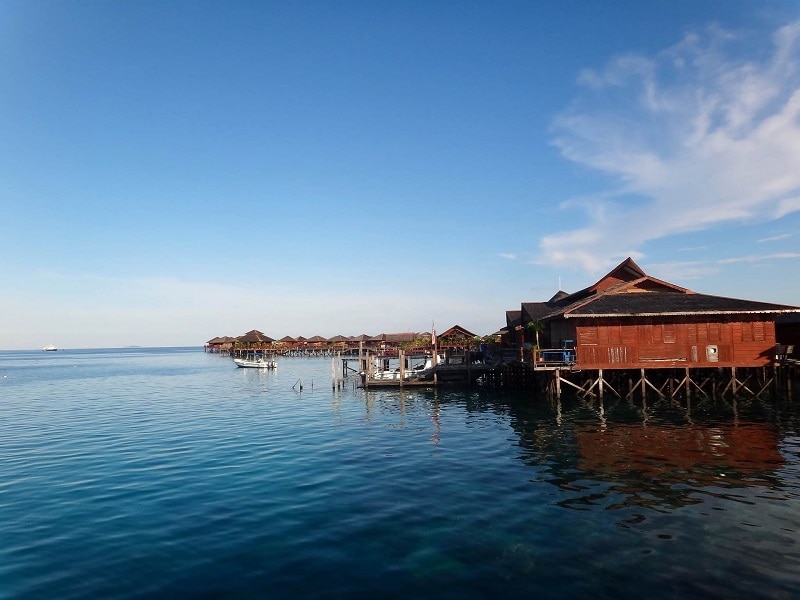 Just to illustrate, having worked at a dive resort before, dive instructors who can speak certain European languages are welcome when dealing with tourists who do not speak English.
Hoteljobs.my and Jora list different types of work that is available in the hospitality sector.
Information Technology
Almost every other field today requires someone with IT skills and knowledge. Since this is also a growing industry in Malaysia, there are plenty of opportunities for expats.
Just by searching "IT jobs in Malaysia", you get results by recruitment agencies like Michael Page, Hays, and Randstad, some of the most reliable agencies in the region.
Alternatively, find out the top IT companies and apply directly to the organizations you are interested in via their careers page. This is one of the best ways to get a great job as companies do not always advertise their vacancies to the public.
Banking and Finance
You can find a lot of local banks as well as reputable international banks in Malaysia such as Citibank, HSBC, OCBC, and Standard Chartered, just to name a few. The financial sector offers stable and often lucrative jobs. Thus, if you have a background in finance, look up these banks for job openings.
On the other hand, efinancialcareers may be able to place you in your dream job.
Teaching
The education field is a huge market in Malaysia. I'm not talking only about schools, but tertiary education too. Expats who are native speakers of English can easily find jobs in international schools.
Sometimes, the Ministry of Education also welcomes foreign teachers to assist in government school efforts to improve the level of English language education.
If you are a subject matter expert with at least a master's or doctorate degree, you might be able to lecture or tutor at higher learning institutes here. Here is a list of tertiary education institutes to help you start looking.
These are a few places you can look for teaching jobs: wishlistjobs, learn4good, and teacherhorizons. To apply for jobs in colleges and universities, check out their careers pages.
Gig Work
If you are a nomad at heart and have always just wanted to be an independent worker in Malaysia, there are plenty of places you can search for one-time projects or part-time work. You could also do these to supplement your income if you already have a permanent job.
You can consider doing e-haling or delivery jobs with companies such as FoodPanda and Grab. A lot of Malaysians and people from all over the world can offer their services online too via gig job sites like Upwork, Freelancer, and Fiverr. These are just a few of the many options that are currently available.
Gig job websites usually charge you a percentage of the money you earn from the individual projects or require you to pay a subscription fee to use them.
Oil and Gas
Malaysia has oil rigs and is a supplier of petroleum. Consequently, oil and gas jobs offer good salaries. Jobs with large oil companies like Petronas are much coveted. I found two portals that specifically cater to oil and gas work. First, there is the Oilandgas job search site and second, you can use Rigzone.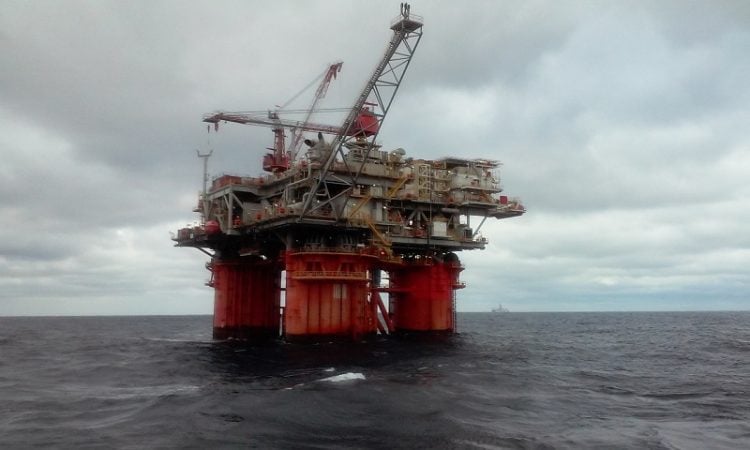 Companies like Shell, Petron, and ExxonMobil will also advertise vacancies on their own websites, and you should apply directly to these companies if you want to.
Salary
I have been working in Malaysia for the past ten years or so. To compare, the salary is not very high here if you consider countries like neighboring Singapore, but as long as you budget and are hard-working, you can save a pretty decent amount over the years.
When you can prove how valuable you are to the company, employers reward you with promotions, a raise, and even bonuses.
Expatriates, usually at managerial level, who are brought in by employers on an expat package earn more than RM10,000 on average per month.
They also get all sorts of extra benefits like relocation costs, transport or car allowances, and some really awesome things like arranged accommodation and even discounts for their children's education if they get a job in the education field.
An expat can live comfortably on RM10,000 per month. You will have a roof over your head and enough to buy food. If you have a spouse who is also working, then you can enjoy even nicer things every now and then. Those lucky ones who earn RM15,000 to RM20,000 can live life to the fullest here.
Expatriates earn significantly higher than nationals for the same roles. This is unfortunate, but there really is a preference for westerners especially when it comes to English language teaching or leadership roles.
Minimum Wages
To get a work permit, you will need to be at least 27 years old and earn at least RM5,000 per month. If you are offered a contract of over RM8,000 per month, your work permit application will have greater chances of being approved. The terms are that the company that wants to hire you has to have enough paid-up capital.
If it is a local company, the amount of capital they should have contributed towards the company is RM200,000. If it is partially owned by a foreigner, then the amount is RM350,000. For a company that is a full foreign ownership, it is RM500,000.
As you can see, to get a work permit, you have to find out how much you are being offered plus if the company is eligible to hire you in the first place. Do your research so you do not waste time and energy.
Income Tax
When you live and work in Malaysia more than 182 days per calendar year, you are considered a Malaysian tax resident. You must follow Malaysian tax laws that apply to citizens.
Malaysian tax residents have to pay the progressive tax rates starting at 1% on your first 5,001 RMB and go as high as 30% if your annual income exceeds RM2,000,000.
They are also eligible for tax deductions. To calculate how much you are charged according to the progressive rates, you can check the Inland Revenue Board of Malaysia website for up-to-date income rates.
If you have a non-resident status and are working, you are subjected to a flat taxation rate of 28%. This is disregarding the amount of income you are earning; the rate will still be the same.
You are not taxable if you are:
Employed for less than 60 days in Malaysia
Employed on board a Malaysian ship
55 years old and are receiving pension from Malaysian employment
Receiving interest from banks
Receiving tax exempt dividends
Find out more: A Complete Overview of Personal Income Tax in Malaysia for Expats
Now, On to You
Be sure to do research on any company you are applying for. It is also wise for you to compare the remuneration packages offered by different employers for similar positions.
Relocating to and working in a foreign country can be challenging, so you do not need the added stress of thinking you will be underpaid for the role you are applying for. If you have found a job, well done!
Be sure to check out our guide on the next step in your journey: moving to Malaysia!
Have you experienced looking for jobs in Malaysia? Have you been successful or has it been a struggle? Share your experience with us.