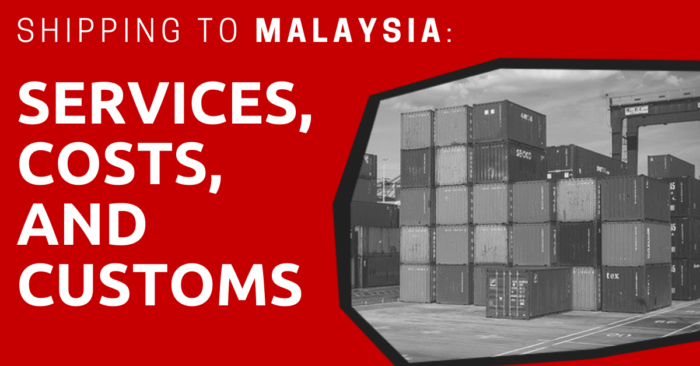 "Is it safe to ship my belongings to Malaysia?"
"Will my items safely arrive?"
"Which shipping company should I use?"
There are many questions you should ask and various factors you should consider before shipping your belongings to Malaysia.
In this article, you'll learn all the available options and procedures to shipping your personal items to Malaysia.
In case you want to find a mover to ship your household items to Malaysia, you can use this form here.
Paperwork
The amount of paperwork involved when shipping your items in bulk to another country can be quite troublesome. If you're shipping to Malaysia, in particular, it's imperative that you declare the items that you're bringing to Malaysia by filling up the following forms:
Customs No. 1 Form
In the Customs No. 1 Form is the main customs declaration form in Malaysia. You must completely fill out your sending and receiving addresses, the type of items that will be transported, and their corresponding values.
The moving company should give you this form before sending your item to Malaysia. The form itself is pretty straightforward, but if you ship in bulk, you can opt to have the moving company fill out this form for you to minimize the imported tax as much as possible.
Alternatively, you can download this form from the Malaysia Customes website.
Supporting Documents
You also need to provide the following documents when shipping items to Malaysia.
Purchase invoice
Bill of lading/ Air Way Bill
Packing list
Import permit (if applicable)*
Certificate of origin
*Examples of items that require an import permit are motor vehicles and pharmaceutical products. For more info on items that require an import permit, refer to the Malaysian Customs website.
Again, shipping companies typically provide these documents.
Writing a Malaysian Address
The Malaysian postal system follows the Universal Postal Union (UPU) structure, a postal address system followed by UPU country members including the United States, United Kingdom, Australia, and many European countries.
The UPU system starts with the smallest unit level such as the unit/house number, followed by the road/village name, area name, postcode number, district name, and lastly by the state name.
Here is an example:
Unit/House Number: No. 81, Shaftsbury Square
Road/Village Name: Jalan Impact
Area Name: Cyber 6
Postcode Number: 63000
District Name: Cyberjaya
State Name: Selangor
Packaging Tips
Now that you know how to write a Malaysian address, you're ready to learn some tips to ensure the safety of your items when shipping internationally:
Always start cushioning from the bottom up with at least five centimeters of cushioning material. You can use either a bubble wrap, packing peanuts, or foam pads depending on the items that you're shipping. If you're shipping valuable or heavy items, use a lot of cushioning material and make sure to cover all air pockets to avoid any damage during transport.
If you're putting different items in one big box, wrap and cushion each item individually so they won't break during transit. Consider using smaller boxes for fragile or easily scratched items before putting them in a big box.
Consider extreme temperatures while wrapping and sealing your items because temperatures may reach at least 105 degrees Fahrenheit during transit.
As a precaution, close and shake boxes before sealing them. If you hear any items shifting or bumping into each other, add more cushioning material until everything stays in place.
As an added precaution, please put additional copies of shipping labels inside the box before sealing it. And ensure that boxes have both originating and destination addresses that are clearly and visibly indicated.
Bulk Shipping to Malaysia
If you are moving to Malaysia, there are several options when bulk-shipping to Malaysia: by sea, air, land, or train/rail. Each mode of shipping has its pros and cons but for international bulk shipping, many expats prefer to use shipping containers to ship their items via sea.
This is due to the cost effectiveness of international shipping via sea freight and the relatively large volumes allowed. When moving internationally, you will normally allow ample time to pre-plan your move, for which sea shipping is an ideal choice.
In addition, sea shipping companies provide shipping routes, which you can use as a reference while you wait for your items to be delivered.
When opting for a container shipping, you are going to need a moving company. Moving companies can help you with everything — from packing, arranging cargo, to delivering.
Container Shipping
Container shipping can be further classified into two types: Less than Container Load (LCL) and Full Container Load (FCL).
LCL refers to shipments that take up only a portion of the entire container and share the remaining space with other shippers.
On the other hand, FCL is a shipment that occupies the entire space of a container without sharing the space with other shippers.
We've summarized both options' advantages and disadvantages in the following table:
| | | |
| --- | --- | --- |
| Comparisons | LCL | FCL |
| Shipment Volume | Low volume shipment(2 to 13m3) | High volume shipment(More than 14m3) |
| Cargo Security | Less secure (Risk of damage or contamination from other items) | More secure (Exclusive rights to entire container) |
| Shipment Cost | Depending on volume | Depending on volume |
| Urgency of Shipment | More prone to delay (suitable if you have flexible dates) | Arrives before a fixed date |
Normally, LCL is enough. But if your container takes up the entire container, then you can go with FCL.
Moving Company
Moving companies offer a full spectrum of services, be it preparing the relevant documentation, finding freight forwarder, negotiating shipping prices, storing and tracking your shipments as well as arranging for the inland transportation.
Moving companies are also there to help you with everything except that they may not actually ship your items. Instead, they may hire a freight forwarder to take care of that. But there are still those that do all the shipping themselves.
Other than that, they are experts who can take care of the processes on your behalf.
Simply put, a moving company helps you endure the complexity of international shipping. They have vast knowledge of shipping logistics and good relationships with freight forwarders, which allows them to play the role perfectly.
There are many local and international movers that provide bulk shipping to Malaysia.
Usually, they don't list shipping costs or times on their websites due to many factors. In order to determine the price, the calculation will be based on the package's real weight (gross weight) or its dimensional weight.
For example, if you're shipping a palette of light material such as cotton, you will be charged based on the dimensional weight instead of the real weight. This is the control measure put by the shipping company so they don't incur any losses.
The easiest way to find movers is to use this form and get five free quotes from both local and international movers.
Movers there are experienced in moving to Malaysia. You can read reviews, compare quotes, talk to each mover individually, and choose the one you like the most.
If you don't find the mover you like, you can check the below local and international movers:
Local: GAC, Mercury Freight, Quanterm
International: Global Moving Services, TNT, Moving Your World
In addition to movers, you can use a freight forwarder to ship your items to Malaysia. For your reference, check Freightnet freight forwarding directory.
Many moving companies accept credit cards.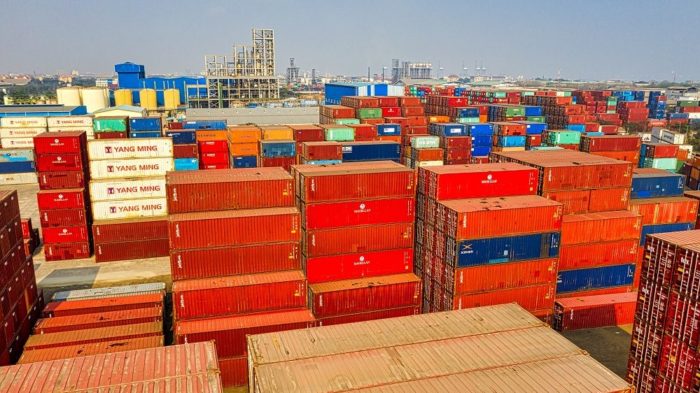 Costs
Cost of shipping your items to Malaysia depends on many variables such as distance, volume, and shipping options.
Distance, of course is one of the most important aspects that you need to consider while planning for shipment. Of course, the farther the destination, the bigger the cost of shipment.
Here's an example of what it will cost if you want to ship your items from Portsmouth, United Kingdom to Putrajaya, Malaysia with the following requirements:
Service : Door to Door Groupage Shipment
Collection : Portsmouth, United Kingdom
Delivery : Putrajaya, Malaysia
Volume : 10 Cubic Meters
Packing Service : Professional Packing & Export Wrapping Service Included
Estimated Timescale : 8-10 Weeks
Storage : Available at request
Insurance : Available at a rate of 3% of the overall goods (plus IPT at 12%)
Total Cost : £1,977
Calculating Shipping Costs to Malaysia
Shipping your items internationally can be stressful if you don't know a few tricks and tips. In this section, we will briefly guide you on shipping your items specifically from selected countries (US, UK, China, and Australia).
The basic principle that you must know is that, different countries have different requirements and lists of prohibited items.
When shipping to Malaysia, please refer to the List of Prohibited Items by Customs to avoid getting your items detained.
The easiest way to know your shipping cost to Malaysia is to use this form here. It will give you quotes from upto five shippers at once.
US to Malaysia
If you are shipping your items from the US, it's critical that you have a proper documentation. You definitely need to fill out a document called commercial invoice. In some cases, they will also request you to provide additional documents such as a certificate of origin or Electronic Export Information.
Items like aerosols, alcoholic beverages, and explosive are among the prohibited items, while cigars, firearms, and lithium batteries are restricted items. Refer to the full List of prohibited and restricted items from the US to any country.
When shipping your items from the US, companies like Inter Movers, Rainier Overseas Movers and Shleppers are good options.
Furthermore, they provide door-to-door services (a value-add service), which means they take care of everything on your behalf, making it all hassle-free. However, the price will be slightly higher if compared to normal FCL/LCL (without door-to-door service).
However, if you are looking for something more cost-effective such as 20-ft FCL with pick up, port of origin clearance, and ocean freight services (without port of discharge and delivery service), it can cost you around $2,368.
UK to Malaysia
When posting your items from UK to Malaysia, it's important to know the list of prohibited and restricted items to be shipped from the UK. For example, controlled drugs and narcotics, lottery tickets, and prescription medicines are all prohibited items to be shipped from the UK. Meanwhile, items like medical devices and firearms require an export license.
On top of that, you must know how to get your Economic Operator Registration Identification (EORI) number, which you will need to provide your courier or freight forwarder or else, your shipping costs may increase or you may experience delays.
This happens when, for example, HM Revenue and Customs (HMRC) cannot clear your goods and you are required to pay storage fees.
In the UK, companies like iLines international, Anglo Pacific and dfsworldwide can assist you in your move. The estimated costs for sending your items via sea from the UK to Malaysia are summarized in the table below:
| | | | | | |
| --- | --- | --- | --- | --- | --- |
| Volume/Dimension | 20-ft container | 40-ft container | 1 CBM | 5 CBM | 10 CBM |
| Cost | 853£ | 1078£ | 165£ | 425£ | 705£ |
China to Malaysia
China is known to have stringent customs requirements, so shipping from it can be challenging. But it doesn't have to be the case if you comply with all the requirements of China Customs.
One of the important things that you must know when shipping from China is that the government put very stringent requirements on articles, publications, audio, and video content. Refer to the list of prohibited and restricted items that cannot be sent from China to avoid any problems in the future.
When moving from China, companies like Sino Shipping, Shenzhen Evergrand International Freight Shipping, Guangzhou Manon Logistics Development can help. For example, if you're shipping items with a volume weight of 200 cbm, it will cost you somewhere around $2,000 or CNY14,068.20.
To easily the shipping cost, consider using CBM Calculator.
Australia to Malaysia
Refer to this detailed list of items that are considered dangerous and prohibited when shipping from Australia. Items like drugs and pharmaceutical products and sporting firearms are prohibited to be shipped from Australia.
If you're shipping items from Australia, CargoAustralia, CargoMaster, and TranscoCargo can be your best bet. If you are shipping items that weigh at least 1,000 kg to Malaysia, it will cost you somewhere around $1,857.06AUD or $1,265.59. It will take 29 days if you ship it from Adelaide (Australia) to Pasir Gudang (Malaysia).
However, this is just a guide; rates may vary due to various factors including the shipping companies' price changes.
Shipping Small Items to Malaysia
Shipping small items to Malaysia is easier depending on your current location. There are well established companies like UPS, DHL, and Fedex that can ship your items worldwide. Let us take a look at the services they offer on shipping small items.
UPS
For small items, UPS offers many packages available which can be used to ship small items weighing upto 150 pounds (68kg). Depending on package, it may take a single day or a few weeks for UPS to deliver your shipment.
DHL
DHL also offers many packages available for small items. One of the most popular packages is their same-day delivery service, which will deliver your item to Malaysia within a single business day.
They also have standard express package that will deliver shipment, upto 25 kg, to Malaysia within a few days. If you want to send a large item, you can use their worldwide standard package, which can ship upto 300kg. The transit days are between 5-12 days.
FedEx
FedEx's FedEx International Priority (FIP) service delivers small packages in definite time periods, whether one, two, or three days to more than 220 countries. By using FIP, you can ship packages that weigh up to 150 lbs. With FedEx, they also offer free shipping boxes if you sign up an account on their website.
Dealing with Malaysia Customs
In Malaysia, import/export matters fall under the jurisdiction of Jabatan Kastam Diraja Malaysia ("Customs"). Normally, your shipper or forwarder needs to deal with Customs before the items arrive to any port in Malaysia.
For example, if your items will be arriving in North Klang Port, they need to go to the North Klang Port Customs office to declare the items and provide the necessary documentation.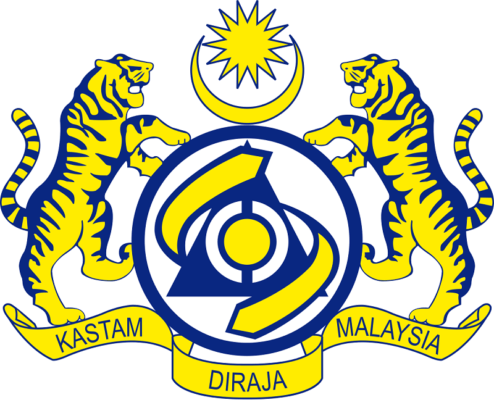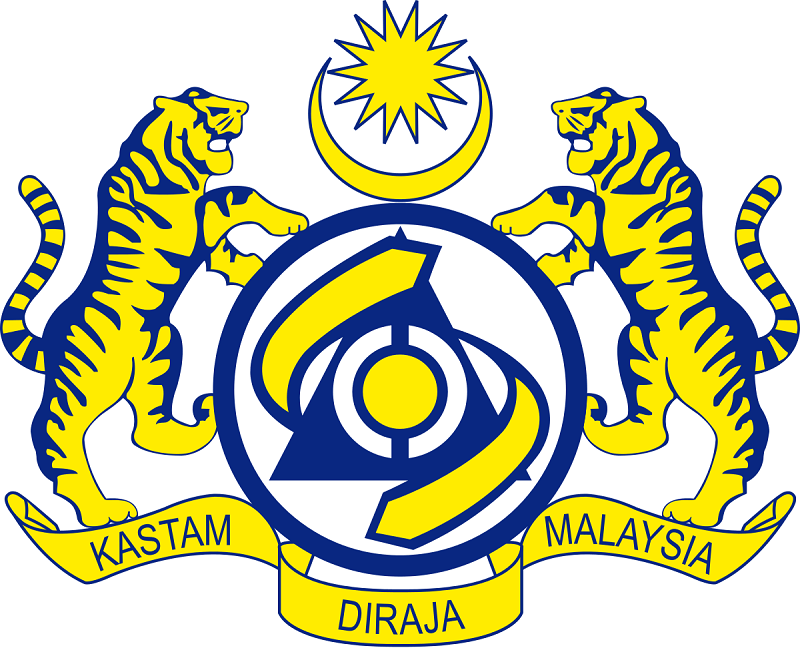 The process won't take long and can be settled within a few hours if the documents are complete. To make the process easier, find a shipper or forwarder that has in-depth experience with Customs and, if possible, one that is registered as a Custom Agent.
Shipping items from one's origin country to Malaysia for relocation purposes are classified into two categories: Household Items ("Household Effects") and Personal Items ("Personal Effects). Both categories must fulfill the conditions outlined by Customs, as summarised below:
| | | |
| --- | --- | --- |
| No. | Household Effects Conditions | Personal Effects Conditions |
| 1 | The facility to bring household items are given to Malaysians who work or study overseas or expats who are moving to Malaysia to work or study, on the conditions that the items have been used and that the persons bringing the items fulfill the specified conditions | The facility to bring personal items are given to Malaysians who work or study overseas or expats who are moving to Malaysia to work or study, on the conditions that the items have been used and that the persons bringing the items fulfill the specified conditions |
| 2 | Importer is the owner of the household items | Personal items that the importer has brought himself/herself |
| 3 | Importer has owned and used the items for not less than three months | Personal items that have been used regularly before being imported and the usage duration satisfies the Customs office |
| 4 | The household items cannot be disposed of within three months from the date of import | Personal items that are being imported are for the importer's personal use only |
| 5 | Importer is changing his/her residency from outside Malaysia into any place within Malaysia | Importer must declare using Form 1 (hard copy) or through an electronic medium, an EDI shop, or via delivery that a representative is appointed in writing by the importer |
| 6 | Tariff code is 9800.00.500 | Tariff code is 9800.00.400 |
Avoid Malaysia Customs Tax
Household and personal items that are entitled for the above facility are not subject to duties/taxes. However, if you are a private individual or a commercial entity, you need to pay import duties and taxes.
Duty Rates
In Malaysia, the import duty rates can range from as low as 0% to as much as 50%. In many cases, the average duty rate is around 6%. Some goods are exempt from duties such as electronic products like laptops and electric guitars. However, the amount of duty rates charged in advance by different movers vary. You need to check with the mover to confirm the amount of advance charges.
In Malaysia, the valuation method used is CIF (Cost, Insurance, and Freight). Using the CIF method, the import duties and taxes payable are calculated using the total shipping value of the items, which include the cost of freight and insurance during shipping, not just the product itself. In addition, some duties may also be calculated based on their weight or volume.
Sales and Service Tax (SST)
SST is also applicable to all imported goods. The standard VAT rate on imports in Malaysia is set at 10% of the sum of the CIF value, duty, and any excise applicable. There are also some products that are taxed based on a per-unit basis, e.g., per-litre or per-kg. In addition to that, certain products may be subject to a reduced VAT rate between 0% and 5%.
In Malaysia, imported goods with a CIF value of less than RM 500 are exempt from duties except for alcohol, wine, and tobacco products from the USA.
Restricted Items
In Malaysia, restricted items for imports and exports are classified into three types: absolutely prohibited, strictly prohibited, and prohibited with exceptions.
If you need to bring medications, check with your shipping provider first. In most cases, you can only take medications approved by the Malaysia Ministry of Health for one-month personal usage only.
If you need to bring more than that, it's better to see a doctor in Malaysia and have your medications paid by health insurance instead.
We summarize and provide examples of restricted items below:
Absolutely Prohibited
Reproduction of any currency note, bank note, or coin which are currently being issued in any country. Instead of shipping, you should transfer it instead.
Intoxicating liquors containing more than 3.46 milligrams per liter in any lead or in any compound of copper
Turtle eggs
Strictly Prohibited
Illicit drugs (e.g.: morphine, heroine, candu, marijuana, etc.)*
*Note that the punishment for illicit drugs trafficking in Malaysia is death by hanging.
Prohibited with Exceptions
Explosives and fireworks
Equipment to be connected to a public telecommunication network
Antiquities as defined or stated in any written law in Malaysia
Refer to this complete list of restricted items in Malaysia.
Shipping Times
One of the questions you may have is how long it will take to send a mail or package to Malaysia. The answer is, it depends on the service you use and the items you are sending. Of course, using a company that has a good reputation is best. Reputable companies normally indicate their Service Level Agreement (SLA) on their services. In other words, if you want quicker service, use the company's premium services.
On average, it takes between two days and two months for your letter or package to reach Malaysia Customsbetween. Premium or priority services from the companies mentioned in this guide take a few days to deliver items to Malaysia.
Sending items via FCL or LCL could take up to two months, but in most cases it takes around six weeks.
After your items reach Malaysia Customs, you may have to wait for them to clear your items. Usually, items are cleared reasonably quick, around one or two days, but it all depends on the items that you sent. If you send items that fall under the prohibited with exceptions category, Customs will call you and request specific licenses/permits from relevant authorities. Then you may have to go to Customs to pay for duties and/or VAT, and that could hold up your letter or package for a few more days.
Avoiding Common Shipping Mistakes
There are ten common mistakes people do when shipping internationally to Malaysia:
Shipping items that are prohibited by Customs
Improperly packaging items that are fragile and need to be handled with care
Not estimating duties and VAT based on CIF valuation
Shipping weight does not match with what's declared information in the shipping declaration form
Not checking Customs procedures
Incomplete paperwork/documentation
Putting in incorrect address
Not doing proper research before selecting a shipping service
Not providing licenses/permits for prohibited with exceptions items
Wrongly inserting tariff codes for Household Items and Personal Items
If you can manage to avoid any of the mistakes above, you can rest assured that your items will reach Malaysia on time.
Now, on to You
There are certain risks involved when shipping internationally. And although thereis no guarantee that shipping your items will be smooth and hassle-free, if you take every precaution and follow this guide thoroughly, you should be able to minimize as much risk as possible and avoid incurring unnecessary costs.