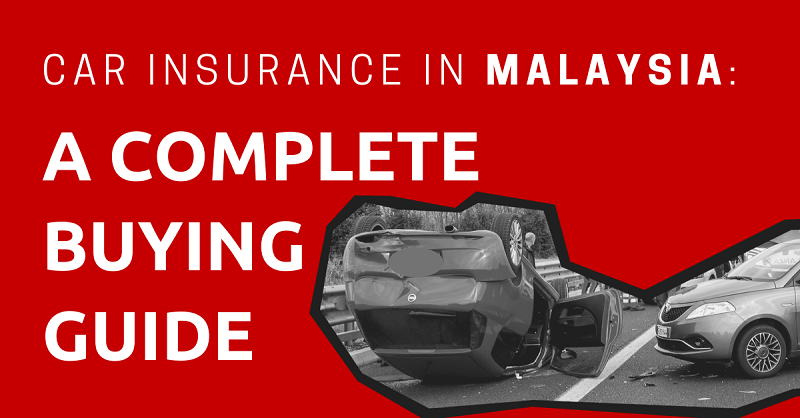 Car insurance may be optional in many countries, but not in Malaysia. Road users must get insurance before driving or riding a bike in the country. Besides it being for the sake of everyone's safety, the Road Transport Act 1987 law mandates that getting a valid insurance policy is compulsory for all motorists.
Without a valid car insurance policy, you will not be able to renew your road tax through the Road Transport Department (JPJ). You cannot legally drive on Malaysian roads without a valid road tax. If you are unfortunate enough to get caught without a valid road tax, you could be fined up to RM3,000 (roughly US$750).
Besides the legal issues, the other cause of headache is the repairs. Suppose you get into a traffic or car accident and it is your fault, you will have to fork out your own money to cover the costs of the damages to the other party and yourself.
Insurance Options
As someone who travels by private vehicle, you should familiarize yourself with the various car insurance options that are offered, so you can have better protection and coverage by the insurance policies.
Third Party Insurance
Third party insurance gives you coverage in case of an injury or death of others. It also covers losses or damages on other people's assets or properties caused by your vehicle. In other words, "third party" refers to other people.
Basically, third party insurance gives you only minimal coverage in case of an accident. This means you will not be able to make a claim for damage to your own vehicle. Since its coverage is minimal, this policy is offered with lower premium rates compared to other car insurance policies.
This is the most basic type of insurance you need to have to legally drive on the road and renew your road tax. Getting this type of insurance may prove more complicated as most companies prefer doing the comprehensive insurance, which we will discuss later.
This type of insurance is best suited for drivers of second-hand or old cars that are no longer under any loan repayment plans (i.e., car loan). Although this insurance is cheaper than other types, old cars are more accident prone, too.
Third Party, Fire and Theft Insurance
This type of insurance costs a lot more than third party insurance. However, the coverage is similar to third party insurance whereby it covers third-party injuries of the person in the other car and damages to the other person's car and property.
In addition, it includes coverage in the following instances: if your car gets stolen, is damaged by attempted theft (think of broken door locks, windows, or stolen audio system and accessories), or damaged due to fire.
In third party, fire and theft Insurance, the sum insured for the damages to the third party is usually high or in some cases, unlimited. However, the sum insured for fire and theft is lower.
Comprehensive Insurance
The comprehensive insurance package has a wider coverage for the first party (i.e., yourself) and the third party (i.e., other people).
With this type of insurance policy, you will be assured to have a similar coverage as the third party, fire and theft Insurance, with additional coverage for your vehicle that is not limited to only cases of theft and fire.
Besides being covered for damage to your own vehicle during an accident, you will also most likely get a free tow truck service. This will depend on how far your vehicle is from the nearest panel workshop.
Some policies will also offer you 24-hour roadside assistance service, so you will have help if you ever get stranded any time, like in the very early hours of the morning.
Below is a summarised comparison of the different types of car insurance. For ease of calculation, we take RM4 = US$1 and without a no claim discount.
| | | | |
| --- | --- | --- | --- |
| Does it cover … | Third Party | Third Party, Fire and Theft | Comprehensive |
| … death or injury to other parties? | Yes | Yes | Yes |
| … damage to vehicle(s) of the other parties? | Yes | Yes | Yes |
| … loss or damage to my own vehicle due to fire or theft? | No | Yes | Yes |
| … loss or damage to my own vehicle due to an accident? | No | No | Yes |
| … death or injury to driver and passengers of the policy holder? | No | No | No |
| Estimated premium per year* | RM970 (US$236) | N/A | RM1,160 (US$282) |
| Estimated premium per year** | RM2,939 (US$735) | N/A | RM3,173 (US$793) |
*Popular local car (Perodua Bezza) costing RM35,000 (US$8,750)
**Imported car (Honda Civic) costing RM110,000 (US$27,500)
Note that in all three types of insurance packages above, injury or death of yourself or your passengers is not covered by the car insurance. Suppose you would like to have more add-ons to cover other reasons for damages such as floods, riots, etc., all you have to do is speak to your preferred insurer.
They will be more than happy to offer you a policy that best suits your needs. Of course, you'll be paying a higher premium for the various add-ons too.
Car Insurance Companies
There are many companies that provide car insurance in Malaysia, all with pros and cons. Therefore, you might find it difficult to choose the best car insurance company for you.
There is no single way to know what the "best" insurance provider is because different people may have different experiences with one company.
The best questions to ask are, "Which insurance best meets my needs?" or "Which insurance company can offer me the right policy given my budget?". These are the things you need to consider:
The company's reputation — Purchase from an insurance company that has been in the industry for a long time. They have a proven track record and are deemed reliable by the public. You can see reviews or testimonials online by people who have used their service.
Staff knowledge and customer service — You will want to find out how you will be treated in the long run if you're going to deal with the staff over time.
By talking to them, you can determine if they're sufficiently knowledgeable about the products they are trying to sell to you, and you can also gauge the quality of service they provide. You can easily do this by calling or emailing them and explaining your needs.
If they are not able to answer your questions satisfactorily, just choose another company. One important thing to remember is to choose a company with a 24/7 customer service support. You want to avoid a situation whereby you cannot get your insurer to help you in case your car breaks down while you are left stranded at 2.30 in the morning.
Additional benefits: As auto insurance is consistently in high demand and indispensable, insurance companies need to regularly introduce new features and services to attract new customers and keep existing customers from switching to another company.
The high level of competition encourages them to do so. To get ahead of the pack, they may offer attractive discounts to loyal customers or provide car delivery services.
Panel workshop: Dealing with a workshop that is not a panel workshop of the insurance company can be complicated and cause a lot of hassle. Consult a reputable car workshop near you and ask which insurance company they are a panel workshop for.
This way, you will know in advance where to take your car for repair should an accident happen. When a traumatic event happens, you want to know that your car is in good hands, so that you can focus on other urgent concerns.
Rest assured that English is widely spoken by most service providers, including insurance companies in Malaysia. Some of the major car insurance companies are:
These insurance companies have their own representatives and panel workshops all over the country, making road accident easier to deal with. You can get information about their policies in depth and find out the locations of their panel workshops on their websites.
Other reliable companies include AIG, SOMPO, Tokio Marine, AXA, and many more. In addition, some banks such as AmBank, Maybank, Hong Leong Bank, and RHB also offer car insurance plans.
With the rise of e-hailing services, there is also a huge increase in e-hailing drivers. These drivers need to acquire e-hailing insurance, which is an extension cover in a comprehensive insurance plan.
Since comprehensive insurance does not cover vehicles used for commercial purposes, it is crucial that e-hailing drivers take this extension. Some of the car insurance companies that offer e-hailing extension are Allianz, Zurich, Berjaya Sompo, and Chubb.
How to Buy or Renew Your Car Insurance
This does not have to be a scary process; it can be easy and affordable if you have the right information. This guide will help you better understand how to do it.
Choose the Type of Car Insurance You Need
As mentioned above, there are three main types of car insurance plans that you can choose from, each with different levels of coverage. The price of the premiums would differ in costs, as well.
Of the three types of insurance plans, the third party plan will generally cost the least while the comprehensive plan will cost the most.
Get Quotes for the Coverage You Need
The premiums that you will have to pay are based on the sum insured, which is tied to the value of your car. Therefore, you need to know the current estimated value of your car, as this is crucial information when you are asking for a quote.
Know that paying for coverage that is much higher than the value of your car is a waste of your money.
On a different note, do not underinsure your car. Simply put, purchase coverage for much less than the value of your car. Suppose something happens, you may only receive a smaller compensation for claims.
You might ask, "How do I find out the value of my car, so that I don't underinsure or over insure my car?". You could easily do that for free via MyCarInfo.
On the other hand, if you would like a more thorough valuation of your car, you could do that as well but for a fee. The speed on getting your quotes can vary.
Let's say you want to consult an agent. You will have to make a request by maybe filling in a form or sending them an email, and then wait for them to get back to you with a price. Some agents may readily have a quote for you, but that's not always the case.
You may use a comparison site to get estimations almost instantly. The best part is that you can compare and choose one that best fits your budget.
Choose Who You Want to Buy Insurance From
Now that you have decided on the type of plan you want and have the quotes you need, the next step is choosing who to buy the insurance from. You could buy insurance online, direct, or even from an agent.
Online
These days, the most cost-friendly and the most convenient way is to use comparison sites. You may try this site to get the information you need. Just fill in your details and it will suggest the best plans according to your budget and requirements almost instantaneously.
When you buy online, you don't have to pay commissions. You could also buy online through banks and agencies like MYEG.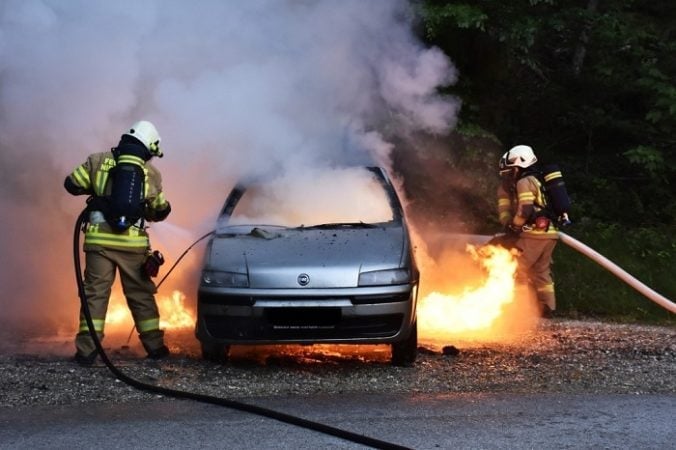 Direct
There are insurance companies that give you the option to purchase directly via their website, email, phone, or over the counter. You will have to provide documentation like your vehicle registration card to receive a quotation. This could take anywhere from one to three business days.
Agent
Most car owners I know are people who hold nine-to-five jobs. They usually do not have the time to buy or renew their insurance policy themselves. Thus, they depend on agents to do it from them, which is a very convenient way to do it.
The agent would take care of all the aspects, from documentation to advising you on the plan, and even help you renew your road tax. Obviously, this service comes at a slightly higher cost compared to buying online or direct.
You can look for agents online. For example, these two companies, Malaysia Car Insurance and Indah Utara, offer services for all your insurance needs. However, I recommend talking to the car salespeople.
Insurance agents are usually recommended by the salespeople where you buy your vehicles from, like the car showroom or used-car dealers. They can also assist you in renewing your insurance yearly.
Make A Decision
Carefully check the details of your coverage and the benefits that you have been offered after you have received your quotes. Try to get as many quotes as you can, so you can come up with the best decision.
You might also want to keep an eye out on the extra services offered in the policy like the free towing service and roadside assistance.
Make sure to find out whether your policy is based on agreed on or market value. People prefer the agreed value policy as it will pay claims based on the sum insured that was agreed on when it was bought.
To compare, a market value policy pays claims based on the value of your car at the time of the incident instead of the value when the policy was purchased. Thus, your claims would be of a smaller value.
Pay for Your Policy
At this point, you have gone through all the details of the policies and chosen the most affordable policy that has the best benefits. The final step is to make a payment.
Payment methods differ depending on how you choose to buy your policy: online, direct, or via an agent. Today, these methods allow you to pay through secure online transfers, or with debit and credit cards. Some agents and insurance companies also give you the additional option of paying cash over the counter.
You should receive your policy between one to three business days upon successfully paying through the correct channels.
The Cost of Car Insurance In Malaysia
The most obvious question you are going to ask before buying car insurance is, "How much do I have to pay for my car insurance?". The answer is that different insurance providers charge different premiums.
Before you buy auto insurance, it is crucial that you understand the factors that affect the premium rate. That way, you can make a more informed decision rather than just accepting whatever people tell or offer you.
Be prepared that annual insurance premium could be costly. That said, the price is worth the peace of mind you will be getting, knowing that you will not break the bank when you have to pay for repair and damage costs if you ever get involved in an accident.
You may use online calculators to get an estimation of how much you'll need to pay to protect your car. But first, you might want to check out these factors that may affect your insurance premium rates.
Type of Insurance
As previously mentioned, the price of the premium will primarily depend on the type of coverage you choose.
You get to choose from the third party (most basic); third party, fire and theft (basic plus coverage to your own vehicle if it gets stolen or gets caught in a fire); and comprehensive (everything included in the aforementioned plans plus coverage to your car if it gets damaged due to an accident) plans.
Sum Insured
The sum insured, or the gross market value of your car, will also determine the insurance premium rate. Everyone knows that the value of your car depreciates with time, unlike the value of property such as a house. The value of a car decreases as soon as it is driven off the showroom, some by as much as 10%.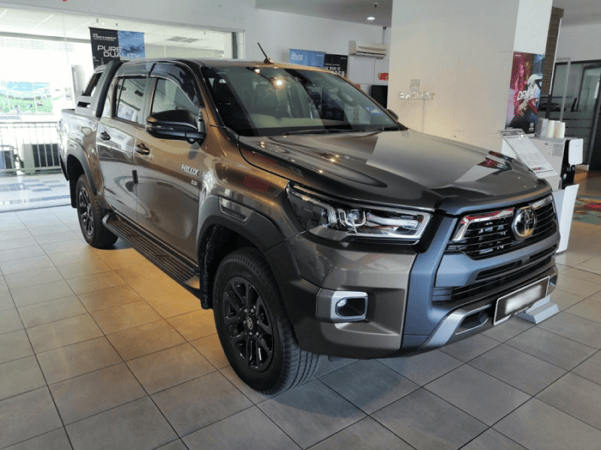 After a year, depending on the brand and model of a car, it can depreciate by more than 20%. No one wants to hear that the value of their car may be worth only about 40% of what the original price was just after five years.
Knowing the market value of your car is important because it affects the value that you will insure it for.
No Claim Discount
The no claim discount or NCD system allows vehicle owners to get discounts over time if they do not make any claims for damages from their insurance provider each year. Note that you will lose the NCD when you make a claim in an accident whereby you are at fault. This means that the other party is claiming against you.
However, if you're not at fault, your NCD entitlement will not be affected because you are claiming from the other party.
NCD is crucial for many people because it affects the cost of the car insurance premium over the years. Take into consideration that if you're a cautious driver with a great track record, you are actually saving money over time since you have not made any claims from your insurance provider.
These are the no claim discount rates in Malaysia:
| | |
| --- | --- |
| Period of no claims made | Discount percentage |
| First year | 0% |
| Second year | 25% |
| Third year | 30% |
| Fourth year | 38.33% |
| Fifth year | 45% |
| After the fifth year | 55% |
Type of Vehicle
Of course, the type of vehicle will influence the premium cost of your insurance. Certain types of cars will cost more to insure. I'm talking about high-end, luxury cars. Sports cars that are made with more expensive and special materials and come with better features obviously cost a lot more to repair than, say, a locally made, budget-friendly family car.
Different vehicles also have different engine capacities. The engine power of your car influences the basic premium of your car insurance, as well. Car owners usually pay more premium than owners of other vehicles like trucks and vans.
This is because more road accidents involve cars than the latter types of vehicles. Besides that, premium rates also vary depending on whether you are in West or East Malaysia.
Your Risk Profile
Yes, the price of your car insurance will also greatly depend on your risk profile. Insurers use risk profiling to calculate how much they will charge for your insurance premium. The variables involved include:
The Age and Type of Your Vehicle
Buying a second-hand instead of a new car may save you some money, but you will be subjected to a higher insurance premium. This is because old cars are deemed high-risk on the road. They may not have the latest safety features and are prone to vehicle failures.
Your Age and Gender as the Driver
If you are a male driver aged between 16 and 20 years old, or are an inexperienced motorist, you may be required to pay higher insurance premium rates because you are considered to carry more risk.
Data has shown that traffic accidents are caused by more male than female drivers. On the same note, drivers between 16 and 20 years old cause the most road fatalities in Malaysia, too.
Your Claim Record
Having a bad credit score or a bad history of previous car insurance claims will definitely negatively affect you as your premium is more likely to be more expensive. The same goes if you have previously caused road accidents whereby you were at fault.
There is also a chance that you will be charged a higher premium if you were a victim of a road accident, unfortunately.
Basically, insurance companies will see whether you're a high-risk driver, and thus charge you a higher premium. They do this by looking at your driving record. They will review whatever summons, traffic violations, and past accidents you have had.
I cannot stress enough the need to be careful on the road, so you can maintain a clean record. Do not speed, drink and drive, or use your phone while driving.
Your Job
Professionals like doctors and construction engineers may be charged higher rates. This is due to their jobs having higher levels of stress. Their jobs are also deemed prone to having lack of sleep. These are factors that often increase the risk of their causing or experiencing road accidents.
Besides the jobs mentioned, people who have high-risk jobs that require them to be on the road often to meet clients and be at different places frequently are also charged higher premiums.
Your Place of Residence
Suppose you stay in a place with a higher crime rate, you will have to pay a higher premium cost because your car may have a higher chance of getting stolen or damaged.
Add-ons
You might want to have extras for your car protection and your own peace of mind. According to Persatuan Insurans Am Malaysia (PIAM), these are some of the add-ons that can be included in your car insurance policy:
Flood, windstorm, rainstorm, typhoon, hurricane, volcanic eruption, earthquake, landslide/landslip, subsidence or sinking of the soil/earth, and other convulsion of nature
Windscreen protection
Strike, riot, and civil unrest
Tuition and testing purposes
Additional named driver
All drivers' extension for private car policies issued to a company of businesses only
Passenger liability
Liability of passengers for acts of negligence
Additional Fees and Charges
When you buy car insurance, you will have to pay a few extra fees and charges. These are:
1. Sales and Service Tax (SST)
This is a fixed rate of 6% that is imposed on your insurance premium.
2. Stamp duty
You will be charged a RM10 stamp duty fee before the final payment amount is calculated.
3. Commission
If you are buying your insurance policy through an agent, that would add 10% agent commission fee to your premium. This fee is excluded if you purchase the insurance directly with the car insurance company.
Motorcycle Insurance
Motorcycle insurance plans can be bought from most of the companies that sell car insurance policies as mentioned above. And just like car insurance, motorcycle insurance can be bought and renewed through agents, directly via the insurance companies' websites, or over the counter.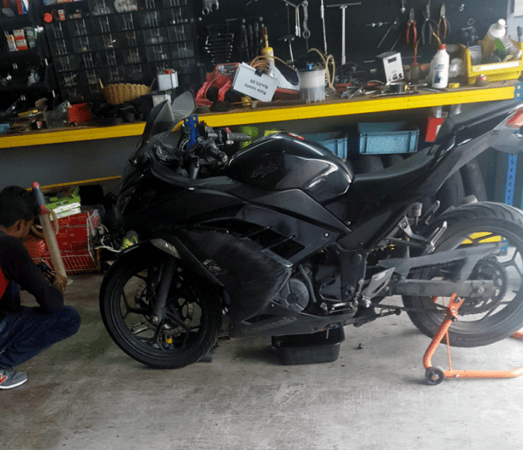 Making a Claim
No matter who or where you are, or how careful you are on the road, accidents are inevitable. It could be caused by you or someone else. You may have car insurance, but do you know how to make a claim when the time comes?
This is not something you think about until you need to. In Malaysia, there are two types of claims you can make in case of an accident.
Own Insurer
If you have a comprehensive car insurance policy, you can file a claim for an own-damage or a no-fault damage claim if you are involved in an accident that was not your fault. An own-damage claim means you are claiming from your insurance company. You will lose your NCD entitlement when you make this claim.
Remember these steps in the own-damage claim process:
1. Contact Your Insurance Company as Soon as You Can
Report the incident to your insurer immediately when you are involved in an accident; they will tell you what to do. They will also let you know which panel workshop you can send you car to if you need it repaired.
2. Report the Accident to the Police
Insurance companies require a police report and the original copy of the investigation results. You could be fined RM300 if you are late to file a police report. To avoid that, make sure you file a report within 24 hours of the accident.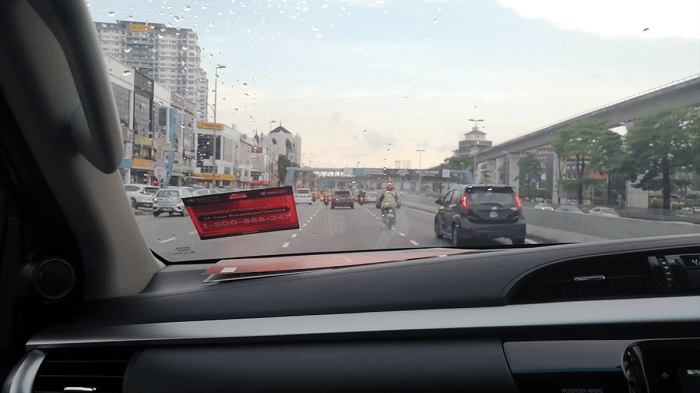 3. Document the Accident
Make sure you take photos of the damaged vehicles including the number plates of all parties involved. These function as evidence and help you keep track of the event. They may help in the police investigations.
4. Compile All the Relevant Documents Needed to Make the Car Insurance Claim
Here's a list of the required documents:
Valid identification (identification card or passport) and driving licence of the driver
Valid identification (identification card or passport) and driving licence of the insurance policy holder
Original copy of police report
Original copy of police investigation results
Claim form from insurance company
5. Submit the Documents to the Insurance Company
After gathering all the relevant documents, submit them to your insurance company. The appointed insurance adjuster will assess the damage and estimate the costs for your car repair. The panel workshop will only begin to repair your vehicle after the assessment by the insurance company.
Third Party Claim
As mentioned before, a third party insurance plan is the minimum requirement for all motorised vehicles in Malaysia. It covers against losses or damages caused by your car to the vehicle owned by a third party.
More importantly, it also protects you against claims for injuries or death caused towards the third party in an accident.
The steps are somewhat similar to the steps when making claims from your own insurer. This is what you need to do when making a third party claim:
1. Report the Accident to the Police
As mentioned before, it is best to make a police report within 24 hours of the accident. The RM300 fine could be imposed here too in case of failure to report within the day.
2. Document the Accident
Take photos of the damaged parts with the car's number plate and the whole car with the number plate.
3. Send Your Car to the Panel Workshop Recommended by the Insurance Company of the Third Party
Immediately bring your car to a panel workshop of the third party's insurance company.
4. Have a Licensed Adjuster Assess the Loss
Get a licensed adjuster through a car workshop or on your own to evaluate and determine the total cost of the damages. They will also evaluate the Compensation for Assessed Repair Time (CART). CART is usually based on the number of days it takes to repair the vehicle.
Some insurance companies will authorize an additional seven working days because there may be unforeseen circumstances that may cause delays.
5. Compile All the Relevant Documents Needed to Make the Car Insurance Claim
You will need these:
Valid identification (identification card or passport) and driving licence of the driver
Valid identification (identification card or passport) and driving licence of the insurance policy holder
Original copy of the police report you made
Original copy of police investigation results
Report by the licensed adjuster including the bill of repair costs for your vehicle or your damaged property
Photos of the damaged car
6. Submit the Documents to the Insurance Company of the Third Party
When you have compiled the necessary documents, submit them to the third party's insurer.
Now, on to You
We are neither an insurance company representative nor an agent. You are advised to get proper and accurate information from the legal parties when it comes to your personal car insurance needs and claims. Bear in mind too that different car insurance companies have differing policies that are continually updated.
This article merely functions as a point of reference and a comprehensive guide. Do check with the insurance officers and agents or other professional service providers again before you buy car insurance.
What has your experience been with purchasing and dealing with car insurance in Malaysia? Have you been involved in a car accident? If you know of any other tips and tricks or have any further advice, share them with us!