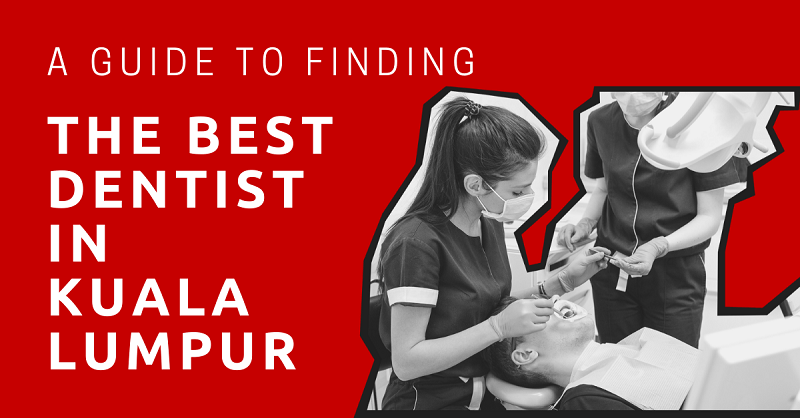 A great thing about living in Kuala Lumpur is having access to clean and safe dental clinics with highly qualified dentists and staff.
In fact, this modern Malaysian capital has become an established destination for those in search of affordable yet high-quality dental care.
However, with over 250 dental clinics in and around Kuala Lumpur, how do you know which one to trust?
This guide explains everything you need to know about getting dental treatment in Kuala Lumpur, including the cost, your treatment options, and how to choose the right dentist for you.
Due to the ongoing pandemic in Kuala Lumpur and around the world, some dental clinics may have limited hours and availability. So, it's best to schedule an appointment in advance.
Why Kuala Lumpur?
Kuala Lumpur has become a popular destination for foreign travelers in search of medical and dental care.
In fact, Malaysia consistently ranks in the top 10 medical tourism destinations, making it one of the world's most popular go-to countries for medical and dental services in Southeast Asia other than Thailand.
Dental clinics throughout the country are also closely monitored and regulated by the Malaysian Dental Council and other departments of health.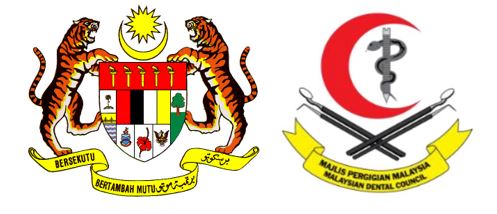 So if you decide to get dental treatment while in Kuala Lumpur, you can rest assured that you're in good hands.
Throughout Kuala Lumpur, you'll find dental clinics with highly trained dentists and first-class facilities able to accommodate any patient needs. From root canals to implants, Kuala Lumpur dental clinics can perform a wide variety of dental procedures.
Many dentists in Kuala Lumpur have studied and trained around the world, not just in Malaysia. A number of them have earned degrees from universities and institutes in the US, UK, Australia, and Canada.
In Malaysia, you can receive the same expert dental care you would receive back home but with savings of up to 60% or more.
For example, the average price of a full crown in Australia is AUD $1,615. In Kuala Lumpur, the same procedure and crown only cost AUD $597.
Types of Dentists
Many dental clinics in Kuala Lumpur perform a variety of dental procedures ranging from teeth cleanings to orthodontics and implants. However, not all dentists have the same qualifications.
When searching for a dentist in Kuala Lumpur, you'll run across two basic types: general dentists and specialists.
Most dentists in Kuala Lumpur are internationally qualified as many studied abroad after graduation. Most also speak English quite well.
Specialists, however, have dedicated more time to pursuing their studies by graduating from an additional four-year master's or PhD program and registering as a specialist with the Ministry of Health.
General Dentists
General dentists in Kuala Lumpur have studied at one of Malaysia's five dental schools for five years.
After graduation, they receive their dental license but must first serve three years of compulsory government service working at a dental school or public hospital prior to working in private practice.
General dentists can perform:
Checkups
Cleanings
Removals
Fillings
In addition to these basic procedures, general dentists can do root canals, crowns, braces, and other more complex dental treatments.
However, it's best to see a dental specialist who has extra training and experience with these procedures. Most reputable clinics have several specialists on-hand.
Many dental clinic websites have bios of the dentists and specialists on staff. You can also call a clinic and simply ask for a dentist's credentials.
Then, you can check their credentials by visiting the Malaysian Qualifications Registry.
Like many things in Kuala Lumpur, the website is in English.
Dental Specialists
After graduating from dental school, general dentists can spend another year to earn their Master of Dental Science, or four years to earn a Master of Clinical Dentistry degree and become a certified specialist.
Some examples of dental specialists in Kuala Lumpur include:
Implantologists
Aesthetic dentists
Oral surgeons
Endodontists
Orthodontists
Prosthodontists
Periodontists
Not only do they have extra years of training and study under their belts, but dental specialists also regularly deal with more complex procedures.
While a general dentist may only do one root canal or implant procedure a week, an endodontist or implantologist may do 20 or more during the same period.
Dental Treatment
From dental implants to tooth extractions, dental treatment in Kuala Lumpur covers just about everything.
You can get fillings, have a tooth extracted, or get other normal treatments at any dental clinic in Kuala Lumpur.
However, it's best to visit a reputable, big brand clinic with certified specialists for more complicated procedures.
Let's look at some examples of dental treatments available in Kuala Lumpur.
Tooth Cleaning, Filling, and Extraction
You can get each of these treatments at any of the 250+ dental clinics throughout Kuala Lumpur.
If it's a simple procedure at a local clinic, you may even be able to walk right in without an appointment.
Dental Implants
Missing a tooth or several? In addition to extractions, a dental specialist can insert a dental implant for a single tooth or your entire mouth.
Two of the most popular implant systems in Kuala Lumpur are Nobel Biocare and ITI Straumann. Both dental implant companies are industry leaders and widely used in the US, UK, Australia, and the rest of the world.
Since getting dental implants is a long, complicated process, it's best to have the procedure done at a quality dental clinic with modern equipment and experienced implantologists.
Crowns
You can have partial or full crown procedures done by any dentist in Kuala Lumpur.
When getting a crown treatment, you will need to make two dental clinic visits. On the first visit, you'll have an evaluation, teeth cleaning, and receive a temporary crown.
On your return visit, a permanent crown made of gold, ceramic, porcelain, or porcelain fused to metal will be put in.
Braces
Braces are also widely available at dental clinics throughout Kuala Lumpur.
Smaller, local clinics may only offer traditional metal or ceramic braces. For lingual, Damon, or Invisalign braces, you're better off visiting a bigger clinic.
Aesthetic Dentistry
Want to straighten your teeth, fix broken teeth, or reshape a central incisor for a more flattering, better-balanced smile?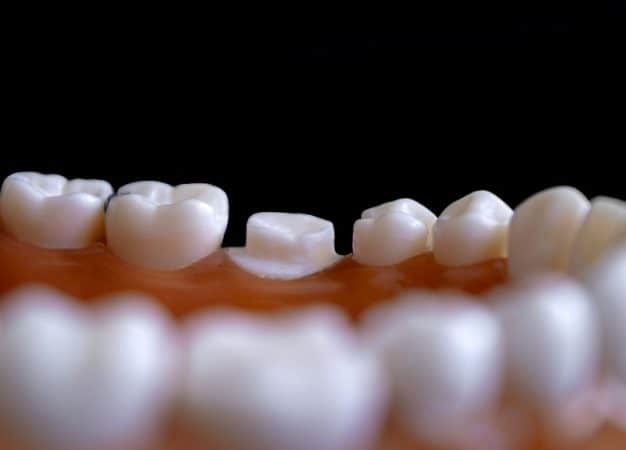 Dental clinics in Kuala Lumpur provide a comprehensive range of aesthetic dentistry procedures.
After all, it is one of the world's top dental treatment destinations.
In this modern Southeast Asian mecca, you'll find several highly qualified aesthetic or cosmetic dentists who can help enhance your smile and bring back your confidence.
Available Dentists
When getting dental work done in Kuala Lumpur, there are two options to choose from: private and government dental clinic.
Government-run clinics provide cheaper dental services.
Private dental clinics cost more. However, most procedures are still 40%-80% less expensive than they are in the US, Canada, UK, Australia, and other nations.
As one of the top dental tourism destinations in Oceania and Southeast Asia, Kuala Lumpur and its surrounding areas have nearly 300 private and government dental clinics to choose from.
Let's take a look at some of the top choices.
Private Dental Clinics
DentalPro Dental Specialist Centre
The DentalPro Dental Specialist Centre is located just a few short minutes from Kuala Lumpur International Airport, making it a convenient one-stop clinic for visitors and dental tourists.

Founded in 2003, the clinic is run by senior resident dental surgeon Dr. Syed M. Azman and has become one of the very best dental healthcare providers in Kuala Lumpur.
The skilled, experienced specialists at DentalPro have trained at King's College and the Royal College of Surgeons in the UK as well as other prestigious institutions.
With such advanced training, they're able to perform everything from general dentistry to oral surgery and full teeth restorations in a pleasant, modern setting on par with the best clinics in the US and elsewhere.
Beverly Wilshire Dental Centre
Beverly Wilshire Dental Centre is conveniently located in Kuala Lumpur and is another leading dental center with highly skilled specialists, state-of-the-art technologies, and world-class service and facilities.

They have an experienced team of accredited, highly trained orthodontists, implantologists, prosthodontists, aesthetic dental surgeons, oral and maxillofacial surgeons, and other skilled specialists.
From crowns and implants to cleanings and restorative treatments, Beverly Wilshire does it all. Whatever your dental needs, you'll receive a custom treatment plan according to your desired outcome and nothing but the best clinical expertise.
Lau Dental Clinic & Surgery
The Lau Dental Clinic & Surgery was founded by Dr. Lau Han Wei in 2018. As one of Kuala Lumpur's best dental clinics, this one-stop clinic provides affordable, top-quality dental services.

They provide quality care for every patient's integrated needs and offer a comprehensive range of dental treatment options.
Some of the procedures commonly performed by Lau Dental's highly trained dentists and staff include dental implants, crowns and bridges, veneers, professional teeth whitening, and orthodontic treatments.
Chai Dental
Chai Dental in Kuala Lumpur provides quality care for patients needing advanced general dentistry, family dentistry, oral surgery, orthodontics, implants, gum treatment, root canal therapy, cosmetic dentistry, and smile design.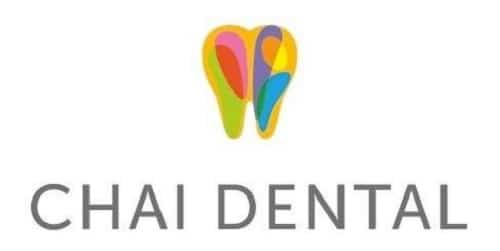 The clinic has been in business since 1978 and is well-regarded for offering exceptional dental care in a welcoming and relaxing environment.
The highly trained dentists at this established Kuala Lumpur dental clinic use modern CAD/CAM technology and 3D imaging equipment to deliver high quality results and patient care.
Run by English-speaking professionals and certified dental specialists with years of experience abroad, Chai Dental is a popular choice for locals, expats, and dental tourists seeking top-notch dental care.
Public Dental Clinics
In addition to private clinics, Kuala Lumpur is also home to several government-run public dental clinics offering similar quality services at rock-bottom prices.
Many don't know this, but these clinics treat both locals and international patients.
This is part of an initiative started by the Malaysia Healthcare Travel Council in an effort to promote dental tourism.
The best part is, foreigners pay the same as the locals. In fact, government legislation stipulates that dental tourists cannot be charged more than domestic patients.
You can visit the Malaysia Ministry of Health website (note: it's in Malay) to find a suitable government dental clinic near you, whether you're just visiting or living in Kuala Lumpur full-time.
Klinik Pergigian Petaling Bahagia
Address: Batu 6 Jalan Puchong, 58200 Kuala Lumpur. WP Kuala Lumpur
Located in the Petaling area of Kuala Lumpur, Klinik Pergigian Petaling Bahagia is a public dental clinic that offers everything from extractions and fillings to root canals and braces.
Klinik Pergigian Kelana Jaya
Address: Lot 38294, Jalan SS 6/3A, Ss 6, Petaling Jaya, 47301, Selangor
This is another public dental clinic offering a wide range of dental care services at low prices. While the level of care is high, the wait times can be a little long. Be prepared to wait, even if you have scheduled an appointment days in advance.
Price
The cost of dental treatment in Kuala Lumpur clinics depends on two things:
Which clinic you go to
Which procedure(s) you are getting done
One clinic might charge $1,500 for dental implants while another may charge $2,400. One might charge $500 for a bridge while another charges $800.
If your case is more complicated, you may even be charged more.
It can all be a little confusing. To simplify things, here's a table showing the estimated costs of different dental procedures at each of the private clinics discussed above. All prices are in US dollars.
| | | | | |
| --- | --- | --- | --- | --- |
| Clinic | Veneers | Bridges | Implants | Braces |
| DentalPro | $470-$832 | $488-$817 | $1,408-$2,294 | $1,517-$2,631 |
| Beverly Wilshire | $482-$840 | $482-$785 | $1,567-$2,411 | $1,688-$2,773 |
| Lau Dental Clinic | $466-$790 | $466-$771 | $1,433-$2,302 | $1,521-$2,610 |
| Chai Dental | $440-$812 | $429-$789 | $1,512-$2,179 | $1,477-$2,540 |
Insurance
Insurance and figuring out how much you will need to pay is something you should address prior to booking any dental treatment in Kuala Lumpur.
If you're travelling to Kuala Lumpur to see a dentist, you should know that travel insurance providers will not reimburse you for any medical or dental expenses incurred abroad unless it's an emergency.
However, it's important to know the documentation involved. Your insurance provider will want to see paperwork endorsed by your dental specialist before they issue any reimbursements.
While you're at it, it's also worth looking into any medical expenses tax deductions you may be eligible for after receiving treatment at home or abroad. Although you don't see the savings right away, it's another way to save even more money on the cost of your dental care.
That said, if you live in Kuala Lumpur and plan on regularly visiting clinics for check-ups or having a pricey procedure done, looking into Malaysian dental insurance is a wise idea.
If you are an expat in Malaysia, read our health insurance article for more information.
Choosing the Best Dentist
Just about every dentist in Kuala Lumpur is highly skilled with years of training both in Malaysia and abroad at some of the world's most prestigious institutions.
Therefore, there really isn't one that's better than the rest. In all honesty, the best dentist or dental clinic for you is the one that makes you the most comfortable.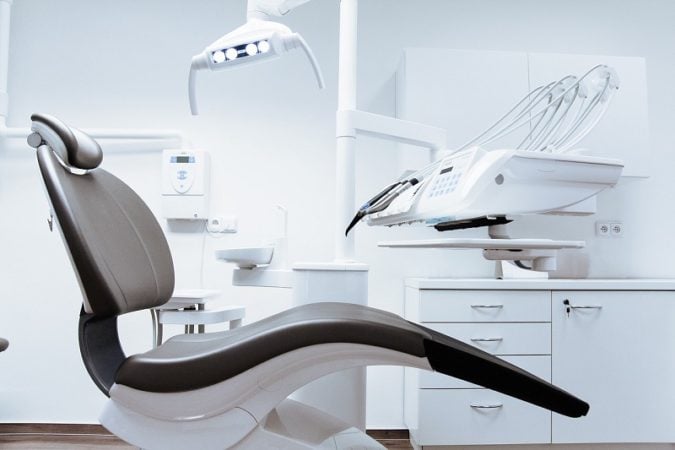 While you can receive dental treatment at any of the hundreds of clinics in Kuala Lumpur, you should still do your homework and choose wisely.
After all, you want to trust the dentist who will be scraping and drilling at your teeth.
You also want the procedure to be as convenient and painless as possible.
Here are some things to consider:
Experience
Experience matters for any profession, but this is especially true when talking about dentists responsible for the health and well-being of patients and their teeth.
Most dentists in Kuala Lumpur have years of training and experience, making them some of the most highly skilled dental specialists in the world.
Expertise
If all you need is a check-up, cleaning, fillings, or other basic dental care, a general dentist almost anywhere in Kuala Lumpur will do.
However, if you need implants or other complex dental work, do yourself a favor and see a specialist.
To make sure you're seeing a specialist and not just a regular dentist, call the clinic and ask if they have specialists on staff. Many clinics will have this information posted on their website.
Costs
Most dental clinics in Kuala Lumpur have websites with their prices listed. While there are some less established clinics with cheaper pricing, as you can see from the table above, dental treatment prices at private clinics tend to run pretty similar to one another.
That said, it's important to note that the prices listed for any given procedure are really just estimates. The exact cost of your treatment will depend on the complexities of your case.
Location
Kuala Lumpur is a sprawling metropolis with traffic and travel headaches everywhere you turn.
So if you're going to see a dentist, it's generally best to choose one that's easy to get to from where you're living or staying.
The only caveat to this is if you're in need of complex treatment. If so, a little extra travel might be worth it to see an experienced specialist.
Visiting the Dentist
When visiting a dentist in Kuala Lumpur, the process is the same as it is back home.
Here's how it goes:
Schedule an appointment
Get there early
See the dentist
Make a payment
Scheduling an Appointment
Whether you're stopping in for a routine cleaning or getting major work done, it's always best to schedule an appointment.
By doing so, you'll avoid any wait times and allow the dentist or specialist to allot enough time for your procedure.
You can schedule an appointment by calling the clinic. You may also be able to make an appointment via email, Facebook Messenger, or the clinic's website contact form.
If you would like to see a specific dentist or specialist, just let them know.
Getting There Early
Make sure to arrive at the clinic at least 10-15 minutes prior to your appointment.
If it's your first time visiting the clinic, make sure to leave yourself plenty of time to get there. You will also need to register when you arrive.
Be sure to bring your passport or any other government-issued ID with you, as well. Most clinics will want to see one or the other during the registration process.
This is something you should call and ask about when scheduling your appointment. You should also ask about insurance and payment options.
If you show up at a clinic without an appointment, the staff will screen you and let you see a dentist when one is available. You may have to wait or even schedule an appointment for another date in order to see a specialist.
Seeing the Dentist
Depending on the health of your teeth and what you are getting done, the dentist may have X-rays taken prior to treatment.
Depending on your case, checkups and general cleanings usually last 30 minutes to an hour. If your case is more complex, the dentist may refer you to one of the clinic's specialists.
When finished with treatment, you'll go back to the lobby and pay the bill.
Payment
Nearly every dental clinic in Kuala Lumpur accepts cash for payment. Many clinics also accept credit cards, which is a much safer form of payment and more convenient to use.
If you have insurance and it is your first time at the clinic, you will receive the necessary paperwork to file a claim.
After paying for the treatment and taking care of any necessary paperwork, you will receive an appointment card with the date of your follow-up visit, if necessary.
Now, on to You
Whether you're having problems with your teeth or simply want a straighter, whiter smile, don't hesitate to see a dentist in Kuala Lumpur.
The Malaysian capital is a dental tourism hot spot and home to some of the most talented dentists in the world.
With excellent quality and fantastic pricing, there's no reason not see a dentist while in Kuala Lumpur.