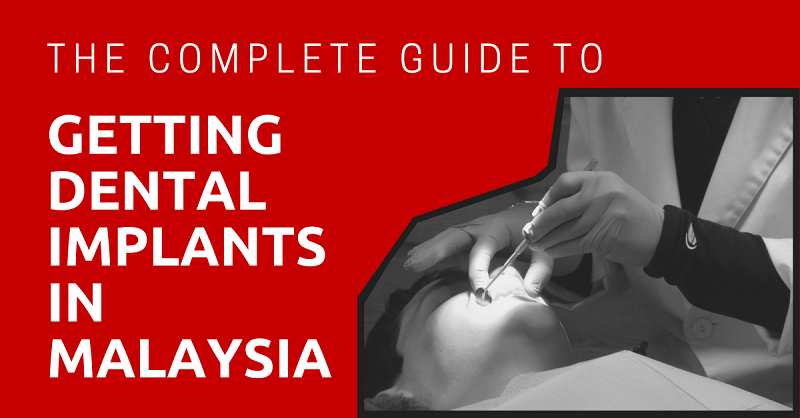 Thanks to modern technology, a missing tooth doesn't have to permanently destroy your smile. Dental implants make it easy to replace one or more teeth. Getting dental implants involves fusing a titanium fixture to the jawbone and covering the post with a natural looking crown. Once an implant is in place, you can forget about it and treat it just like a real tooth.
Implants are one of the most popular tooth replacement options available. People prefer them over other other types of teeth replacement procedures because they look natural, feel comfortable, and are easy to care for.
Whether you already live in Malaysia or are interested in traveling for dental care, we've got you covered. We also recommend checking out Dental Departures, an online portal that makes it easy to find affordable, high quality care in Malaysia.
Why Choose Malaysia?
Although often overlooked, Malaysia is actually a good country to get dental implants. The quality of dental clinics here is on par with that of neighboring countries like Thailand.
Let's take a look at the top reasons to get dental implants in Malaysia.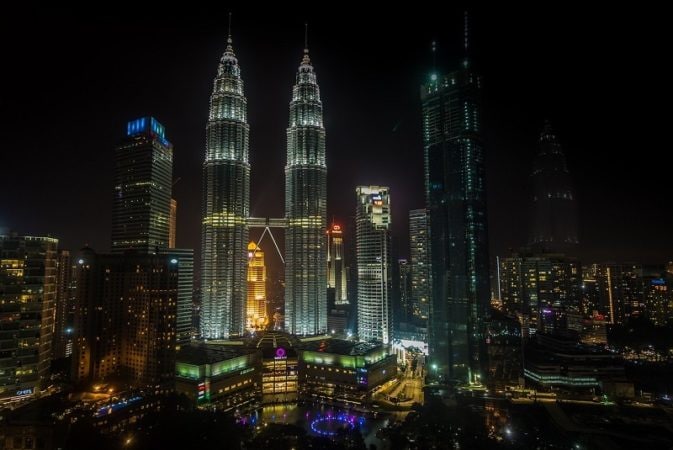 Budget-Friendly Procedures
Dental implants can be pricey, and they aren't usually covered by health insurance. But should you decide to get them in Malaysia, you'll find that you don't have to sacrifice quality to get budget-friendly treatment.
Research shows that people who go to Malaysia to get healthcare services save a significant amount on their healthcare costs.
Due to the nation's subsidized healthcare and low cost of living, dental treatments tend to be affordable too. That means you can get the care you need at competitive rates.
Highly Trained Professional Dentists
Because dental implant procedures are complex, you need a highly skilled and experienced dentist who can treat you. It shouldn't be too difficult to find one as Malaysia has a robust healthcare system and many experienced dentists. Moreover, the country's Ministry of Health oversees dental care and other types of healthcare services to ensure all providers abide by national standards.
Just like dentists in western countries, dentists in Malaysia are required to undergo rigorous training in a university system where they receive their degree in dentistry. It takes at least five years of study to become a dentist in the country. What's more, healthcare organizations in Kuala Lumpur are among the first ones to get the Joint Commission International certification in Southeast Asia, other than those in Thailand.
Conveniently Located
One major perk of choosing Malaysia to get dental implants is its convenient location. You can easily reach Malaysia from nearby regions and countries, whether you're coming from Australia, Singapore, or any other destination. There are regular flights going in and out of Malaysia, which makes it relatively easy to visit (but make sure to look up vaccination requirements before you travel).
Vibrant Culture and Beautiful Sights
Another reason to choose Malaysia to get dental implants is that you can make it a medical and holiday trip in one. The country's fascinating culture is a mix of Malay, Chinese, European, and Indian influences, and there are plenty of charming attractions you can visit while there.
Note that it can take a couple of weeks to months to finish the installation of crowns and implants. As you wait between dentist appointments, you can take a side trip to different local destinations, including beaches and rain forests. You can expect friendly people, delicious food, and fun adventures.
Explore Types of Dental Implants Available in Malaysia
Malaysian dental surgeons are trained to provide a variety of dental implants, including any one of the following types of implants.
Single-Tooth
This is the simplest type of implant. It involves implanting a titanium rod into your gum and jawbone. After the implant heals, a crown made of porcelain, resin, metal, or ceramic will be attached. This is a great option for replacing one tooth.
Multi-Tooth
For this type of implant, the methods and materials used are very similar to those used for single-tooth implants. However, instead of a single titanium post, you get one or two posts installed. Then, rods will be installed to support a small bridge for between two to five teeth. This is ideal for filling in a short gap in your teeth.
All-on-Four
This is the best option if you're missing the majority of your teeth. Your dentist will create a custom denture to replace your full row of teeth. This denture is usually mounted on four implanted posts. However, some people can benefit from an All-on-5 or All-on-6 approach.
Mini Implants
As the name suggests, mini implants are smaller than regular implants. The slimmer metal posts are not meant to permanently anchor teeth in place. Instead, they just help to stabilize the lower denture.
Single Stage Implants
Single stage implants are a decent option, regardless of how many teeth you need replaced and what implant materials you choose. This method allows the post of the rod to remain above your gum line while it heals. Once the implant is fused into the jawline, the crown can be attached right away without a second surgery to expose the post. This is more often used in patients who are in good health and plenty of jawbone density, but those who want to speed up their dental implant procedure can consider this option too.
Dental Implant Systems
Aside from offering many types of implants, dental clinics in Malaysia also offer all sorts of implant systems — just like in Thailand. These systems are patented methods that involve different implant sizes, shapes, and materials.
Here are a few of the most common options you might want to consider.
Nobel Biocare
The Nobel Biocare implant system, which comes from the U.S., is favored by Malaysian dentists. This implant system uses a proprietary material called TiUnite, which helps boost bone formation. The implants used are made from pure titanium, so you can rest assured that they're very strong.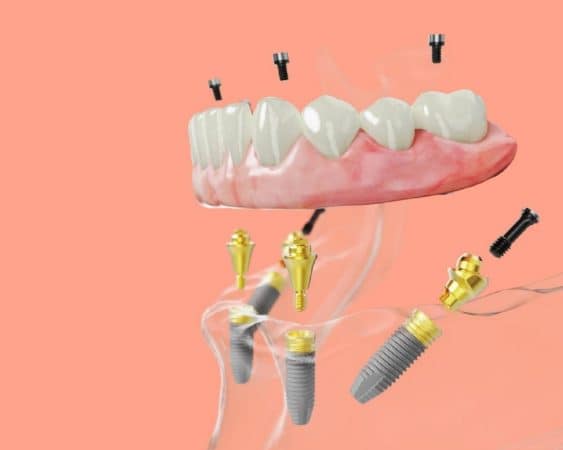 ITI Straumann
Made in Switzerland, ITI Straumann is one of the most popular implant styles available. It is very reliable as it uses high-quality materials that last for years. The Morse taper connection provides unmatched implant stability. However, the high level of quality means these implants can also be quite pricey.
Osstem
Osstem is a Korean dental implant system known for its affordability and convenience. The implant material is designed to promote better integration between the implant and the jawbone.
NobelSpeedy
Another option is the NobelSpeedy system for a fast and efficient dental implant. The specially shaped thread grooves and implant collar help to speed up the healing process.
Tatum
Tatum is a U.S.-based manufacturer of fracture-resistant implants. This implant's construction prevents it from further fracturing the jawbone, and only needs a small amount of existing bone to anchor it.
How Much Will Dental Implants Cost?
In Malaysia, a single implant costs $1,160 USD on average. Most people usually get more than one implant, and a discount is usually offered for each additional implant. In general, people in Malaysia pay somewhere between $1,700 to $2,400 for standard multi-tooth implants.
For All-on-4 dental implants in which every tooth in the upper and lower jaw is replaced, expect to pay around $8,900 USD.
Meanwhile, a normal multi-tooth implant procedure in the United States costs roughly $4,500 USD, and an All-on-4 procedure is around $20,000 USD. As you can see, going to Malaysia to get implants can mean huge savings.
You might find that the overall costs of traveling to Malaysia, getting implants, and having a nice vacation are still cheaper than getting implants in the United States.
Factors Affecting Dental Implant Cost 
The main factor is the type of implant you need. Single implants are much cheaper than All-on-4 implants. Furthermore, some types of crowns like porcelain can cost more due to their durability and natural appearance. There are different brands and designs of implants, and certain brands like Straumann tend to be more expensive.
The dentist you choose also has a big impact on the cost. Some dentists offer additional services or more personalized care, so they tend to cost more. However, even the most high-end Malaysian dental offices are usually still cheaper than most dental clinics in the United States.
Preparing to Get Dental Implants
To get the best possible results, you need to carefully plan how you will get dental implants. Here are a few things you need to do beforehand.
Talk to Your Doctor
Well-informed patients tend to be more likely to be satisfied with the results of their implants. Fortunately, Most Malaysian dental clinics have staff who are fluent in English, so language barrier shouldn't be an issue when you sit down for a consultation. You can inform the dentist of allergies or preexisting health problems you may have.
It's also during a consultation with the dentist that you get a lot of essential details. You can learn what to expect, how to get ready for the procedure, and what complications to look out for afterwards.
Improve Your Overall Health and Immune System
The success of an implant procedure relies on the implant's ability to fuse into your jawbone. Therefore, you don't want to do anything that will impair your body's ability to heal. Here are some steps you can take to boost your immune system:
Postpone your appointment if you have a cold, flu, or other illnesses
Follow your physician's advice for treating chronic conditions such as diabetes
Eat nutritious, healthy foods
Make sure you are a healthy weight
Take multivitamins to give your body the right nutrients
Don't Drink or Smoke During or After the Surgery
While you're enjoying all the fine dining and other entertainment opportunities in Malaysia, you might be tempted to have a few drinks or smoke — this is a bad idea. Both alcohol and nicotine impair your body's ability to heal itself.
It's highly recommended that you quit smoking and avoid heavy drinking in the days leading up to the procedure and the weeks thereafter. Talk to your doctor to get a timeline of how long you need to abstain.
What to Expect When You Get Dental Implants in Malaysia
Dentists in Malaysia will customize your treatment plan to address your unique needs, so the procedures involved may vary depending on the type of implants you are getting. That said, most dental implant procedures typically follow these steps.
Consultations and Examinations
The process starts with your dentist examining your mouth. They may do things like test your bite, do a CT scan to look at your jawbone shape, or evaluate your jawbone mass with an X-ray.
If you aren't already in Malaysia, your dentist might recommend starting with a virtual consultation, whereby you'll have to email them things like your X-rays, so you can get a treatment plan and a cost estimate before you go to Malaysia.
Tooth Extraction or Bone Grafting (Optional)
Depending on the results of your examination, you might need to remove damaged teeth and replace lost jawbone mass in advance. Bone grafting tends to take around 4–12 months to heal, so you need to plan it ahead of time.
Not everyone needs these preparatory steps. Plenty of people are able to go to Malaysia and get their implants installed right away.
Implant Anchoring
The first and most important part of the implant is installing the metal rod that screws into your bone. It provides the support for the rest of the implant, so it needs to be done first. This is a type of oral surgery, so you will be given anesthesia before you undergo the surgery.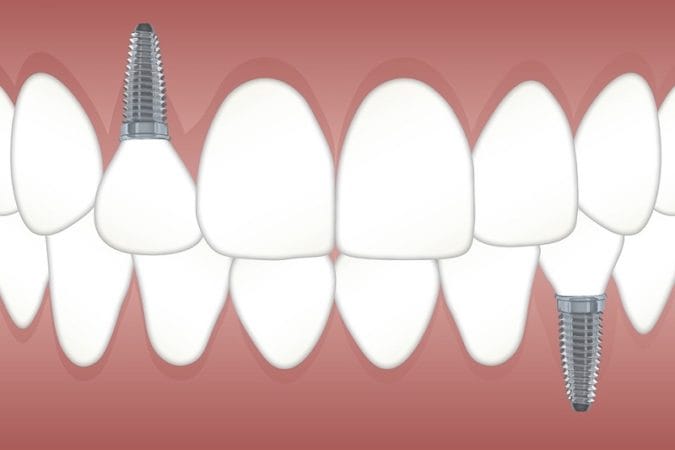 The surgery lasts around 1–2 hours. Once you get the implant in place, you will need to wait 5–7 months. This gives your gums time to heal and your jawbone time to fuse to the post.
Installing the Healing Collar and Abutment
In many implant procedures, a temporary cap called a healing collar is placed over the implant. This is placed to ensure that gum tissue forms over the right spots. Usually, the healing collar is put on right after your implant anchor, and stays on for about two weeks.
After the healing collar is removed, the dentist will screw on the abutment and temporary crown. This protects the healing site while you wait for your implant to anchor itself completely.
Attaching the Permanent Crown
For the final step, the dentist will create a life-like dental crown that looks like a real tooth and fits in seamlessly with any remaining teeth.
Once your implant is fully healed, they will install this crown by screwing it in place or using dental cement to attach it.
Popular Clinics for Dental Implants
There's plenty of great dental clinics to choose from in Malaysia. Here are some of the top clinics that offer dental implants.
Klinik Pergigian Dr. Matthew Hong
Dr. Matthew Hong's clinic is located in Johor Bahru, just a few hours outside of Singapore. Dr. Hong graduated from the University of Sydney and has over 30 years of experience in dentistry. He specializes in fast dental implant procedures.
ProCare Bangsar Dental Surgery
This specialist center focuses on all sorts of dental surgery, including implants and grafting. Situated in Bangsar, this clinic has been operating since 1985. The well-respected clinic is known to provide excellent customer care.

Imperial Dental Specialist Centre
Imperial Dental Specialist Centre is renowned for their aesthetic work. Aside from offering very natural looking implants, they also provide services like veneers. This clinic is located in Kuala Lumpur.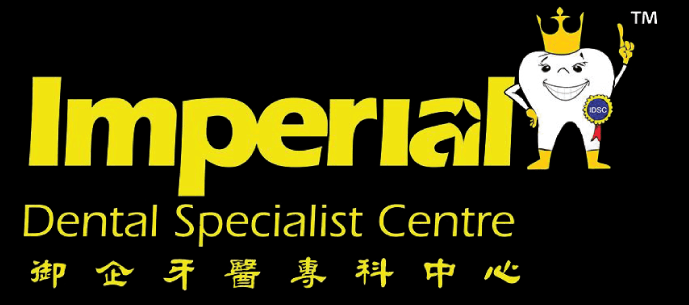 Tiew & Partners Dental Clinic
This dental center was established by Dr. Rebecca Tiew Siok Tuan, and it includes several highly trained doctors. They have multiple branches, with one of their most conveniently located ones being situated in Johor Bahru. One of their specialties is periodontal treatments, so they do a great job of reconstructing gums around implants.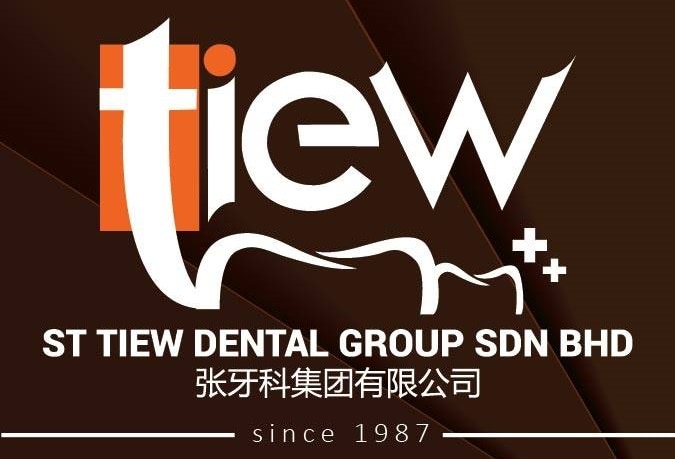 How Do You Find the Right Dental Implant Clinic?
To help you find the right clinic and dentist in Malaysia, you can use an online dental travel agency such as Dental Departures. Just go to dentaldepartures.com and search for dentists who offer implants. As you browse for dentists, pay close attention to these factors.
Satisfied Patients
One of the most important things you should do is learn from other patients who have been to the clinic. Read the reviews carefully to see if customers were satisfied with their experience. This can tell you a lot about how the practice is run and whether they provide good results.
Experience
Ideally, you want a dental provider who has a lot of experience. Clinics that have been in business for years have the appropriate training to do this type of serious surgery. Furthermore, their years of experience make it easy to check out testimonials and see if patients were happy with the service.
Before-and-After Pictures
Ask the dentist if you can see before-and-after pictures of patients with implants. This gives you an idea of what to expect, and it can tell you a lot about the dentist's quality of work.
Medical Training
Learn who will be in charge of your treatment. Many practices contain multiple dental surgeons and other types of dentists. Make sure the clinic you pick has a doctor who is trained to perform dental implants and other types of surgery.
What Are Your Payment Options?
Dental care in Malaysia is a two-tier system. There is the government run health system, which some expats might have access to. However, most expats go with the private healthcare system instead. Private dental clinics in Malaysia tend to have a better reputation and a broader range of services. Both public and private dental clinics tend to accept the following payment types.
Cash
In most cases, cash is the preferred payment method. It is usually simpler to handle all the paperwork when you pay in cash. The majority of clinics do prefer to receive payments in Malaysian ringgits. However, those who work with a lot of foreign clients will accept American dollars or British pounds.
Credit Cards
Dental clinics and other businesses in Malaysia are happy to accept cards. Visa and Mastercard are the most popular and widely accepted types of cards. Just make sure to notify your bank if you plan on paying via credit (or even debit) card, since you don't want any issues to occur.
Transfers
For more pricey dental implant surgeries, some clinics may allow you to transfer funds directly to them. This can include things like bank transfers or transactions through services such as PayPal. But do check with the clinic beforehand as this payment option is less common than the aforementioned payment methods.
Health Insurance
Whether you go with a public or private dental clinic, you may have the option of using your healthcare insurance at the clinic. Most insurance companies do not cover dental implants because they view them as a cosmetic procedure. However, if you have severe tooth loss and cannot wear dentures, your insurance might help with costs.
Now, on to You
As you can see, Malaysia is one of the best regions to get dental care. The combination of experienced dentists, affordable prices, and beautiful surroundings can't be beat.
We know the process of traveling for dental implants might seem tricky, so we're here to help. If you have any questions about selecting a dental clinic, our experts are happy to provide assistance.
In no time at all, you'll have the smile you've always dreamed of.