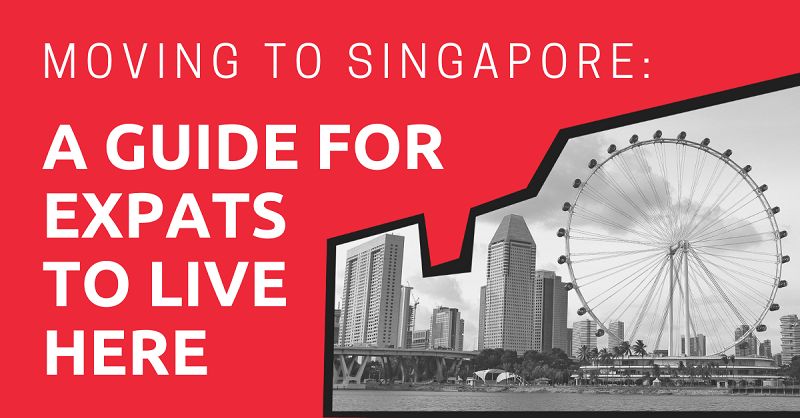 When I first moved to Singapore as an expat I had no idea what to expect. My only experience of the 'Lion City' had been many years earlier as a backpacker when I considered it simply a brief and necessary stopping off point between the excitements of Indonesia and Malaysia. Singapore carried a perception of being a sterile, safe and somewhat dull city and at 19 years old that felt very true.
Twelve years into my expat adventure this still holds true to some degree. It is one of the cleanest cities I have ever lived in, no graffiti or street rubbish here; there is very little crime (well, reported crime that is) and life feels very orderly and efficient.
But as a wiser, more mature adult these are now features of the city state that I've come to appreciate and are just some of the reasons that Singapore frequently tops the HSBC Global Reports' list of best expat places to live.
But as an 'old timer', I'm also happy to report that there is so much more to Singapore than meets the eye. It is a city of great contrasts; from ultra-modern buildings to beaches and primary rain forest; from tech-savvy urbanites to aging taxi 'uncles' who can barely read their satnav; from cashless payment systems to lighting daily incense sticks to ward off bad spirits.
Singapore is a city that is rich in culture, history, diversity of people and most of all….food! The national obsession for delicious, cheap food of all varieties and flavours pervades daily life with food markets found on every street corner and 'what have you've eaten today?' the easy opener to any conversation.
If you are thinking of moving to Singapore then I can't recommend it more highly, it is a wonderful and easy place in which to let many years slip by.
But every expat move is fraught with worry and questions: How do I find somewhere to live? Should I bring my dog? How fast can I open a bank account? What should I pack? All good questions and ones I'll now answer in this article.
Read on for the key things you need to know about making your move to Singapore, from the pros and cons to the nitty gritty details of the move itself and onto finding your feet on the 'Little Red Dot'.
This article will take approximately 34 minutes to read. Don't have the time right now? No worries. You can email the ad-free version of the article to yourself and read it later!
Checklist
In this section, I'll walk you through a checklist and everything you should know before moving to Singapore.
Pros and Cons
It's likely if you are moving to Singapore that you are coming as part of a job relocation or as the rather unflatteringly called 'trailing partner' (in my experience, you are anything but trailing, you are actually trail blazing as your partner is far too busy working to be thinking about the move) and you have probably already sat down and thought about the pros and cons of such a move, as related to own your set of personal circumstances, so perhaps what you really need to know now are what I call the 'wins' and 'losses' of life in Singapore.
Wins…say hello to:
Ease of life in an efficient, technology-enabled city
Year round summer sunshine (and tropical rain)
Easy access to fun activities; from hiking to beaches all in one day
The gateway to travel across Asia, in non-pandemic times of course
Famously delicious local food…chili crab or chicken rice anyone?
A multi-cultural, multi-racial social community where Singaporeans themselves might be of Indian, Chinese or Peranakan descent let alone the numerous foreigners living here
A linguistically diverse society where English is the official language alongside Mandarin, Tamil and Bahasa
Great education standards in both of the local and international systems
Excellent medical standards from the local doctors to the private hospitals
A safe and secure place to live where you won't worry about leaving your keys in the car or fear walking down a street alone at night
Losses…say goodbye to:
Straight hair…the humidity is crazy, get ready for sweaty living and frizzy hair
Cheap living…from the extortionate price of rent to the unfeasible cost of owning a car, Singapore doesn't come cheap
Living dangerously…every activity you take part in will have been carefully risk-managed and controlled, it gets a little dull
Free healthcare…expats are not entitled to the national insurance plan so get ready to take out expat health insurance as medical care is excellent but expensive
Understanding people…while English may be the official language, 'Singlish' (Singapore English) is the unofficial one and it can sound as foreign as Mandarin
Cost of Living
Singapore's climate might be hot but its daily cash burn rate is even hotter. If you are here without a steady income then…actually forget that, you won't be here for very long without a steady income. Let's look at what makes Singapore so expensive.
Rent
Whether you are going into a condo or a landed property, rent is not cheap, likely it will range between SGD $3k and $14k a month depending on the size and location of your property. If you want to keep costs down, look further away from the city centre and consider sharing with others or just taking a single room.
Utilities
Think you like living with aircon, think again! Electricity & water are insanely expensive easily adding up to SGD$300 a month or more if you keep your aircon on all the time. Likewise, maintaining those aircon will set you back SGD$800 per annum just in cleaning contracts. But on the plus side, cooking gas is cheap, sold by the bottle and easy to replace and your bins will be emptied daily.
Mobile Phones
The real expense here is 'keeping up with the Jones'' and having tech-envy. Luckily there are deals aplenty on handphones (the local word for a mobile phone) and data bundles start from around SGD$40/month. If you want to keep costs down, take a SIM-only deal and grab a second-hand phone from Sim Lim Square, a veritable minefield for all things electronic.
Cars & Transport
While public transport (buses and MRT trains) and taxis in Singapore are all super cheap and efficient, owning a car is anything but. It's not just the cost of buying a car, which will likely cost you up to double the price of the same model back home, but you also have to pay for the COE (Certificate of Entitlement), the document that allows you to register and own a car. The price of this fluctuates according to demand with a bidding system in place for limited number of COE's sold each month but at the time of writing it will cost you SGD $46,896 for a car up to 1,600cc.
If you really need your own set of wheels and want to keep your costs down consider a moped. These are dirt cheap in comparison, my second-hand Vespa cost me just SGD $4,000 and only a few hundred each year in insurance and petrol.
Food
You can eat like royalty in Singapore for less than SGD$10 a head in the local hawker (food) markets and be treated to a feast of flavours and cultural delights. Thai, Indian, Singapore Chili crab, there is no end to the delicious treats that await. But go to a proper restaurant or the supermarket and it's a different story. Restaurants come and go like thunderstorms.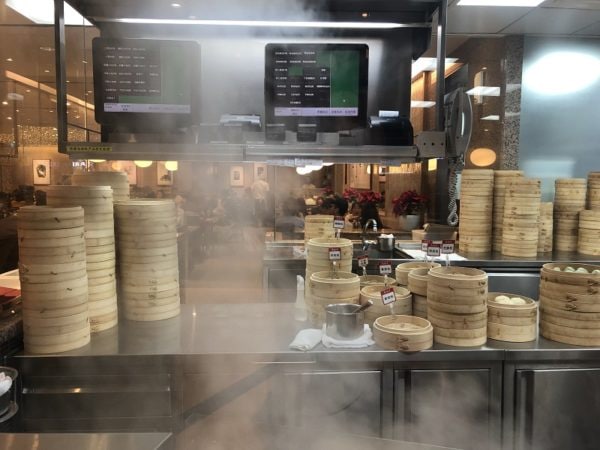 This is because of the rising rents and fickle consumer tastes, it's a small island so any restaurant lives and dies by its reputation pretty quick. This means that they need to make hay while the sun shines and that means high prices; a meal for two will quickly reach over SGD$80 and that is without booze. By the same token, a trip to the supermarket will easily set you back SGD$200 for just a simple daily basket of necessities. My top tip, shop local, eat local.
Types of Visa
There are two main visa-issuing agencies in Singapore, the ICA (Immigration & Checkpoints Authority) and MOM (Ministry of Manpower). Singapore just loves its acronyms, get used to it. The ICA issues visas for those who are planning to visit or live in Singapore on a short or long term basis, while the MOM issues visas for those relocating with work.
Visas issued by the MOM
An EP (Employment Pass) is the main type of visa for those moving to Singapore with a job. This will be issued through the company you are relocating with. You will need to demonstrate minimum education requirements and specialist skills which mean the job can't be fulfilled by a local. Issued for 2 or 3 years at a time and renewable.
For spouses and children of those on an EP, you will be given a DP (Dependents Pass). This allows you multiple entries and exist but you cannot work on this pass in any way.
Visas issued by the ICA
Permanent Residency (PR) can be obtained on a 5 year basis with renewals possible, provided you meet certain eligibility criteria such as economic status and education qualifications. PR status allows you unlimited entry and exit from Singapore and means you are essentially treated as a Singapore citizen with the one big difference, you can't vote.
Note, if you are a male under 18 years old and holding PR status you are expected to complete National Service once you turn 18 and finish school. For many families this is a deal breaker and so in that instance the parents might take PR status and leave the children on a Student Pass or Long Term Visit Pass (LTVP).
Student Passes are issued for anyone attending an approved education centre (the majority of international schools are approved and some local institutions too). This enables you to come and go freely and even allows you to work part time for up to 16 hours a week during termtime or unlimited in holidays. Renewable every three years.
A Long Term Visit Pass (LTVP) is issued on a 2 or 3 year basis, with renewals possible, for parents or children of PRs. Intended to allow you to come and go freely to be with your PR family members. However, you cannot take up any form of employment with this visa.
If you are unsure about what visa you should look at, take a look at one of Singapore's many expat forum websites or consider talking to an immigration specialist such as AIMS.
Where to Live
Singapore is not a big island so you aren't going to go too far wrong wherever you live but let's look at the main areas.
The Central Business District (CBD) is very convenient if you are working in the financial district but it's all high rise, apartment living and very expensive. Head out to Robertson Quay or River Valley for cheaper options and plentiful bars and river side eateries.
Central Singapore such as Orchard Road and Tanglin have long been popular with expats thanks to their unrivalled access to the retail heart of the island but condos here are still expensive. Head slightly further north to Newton, Ang Mo Kio or Serangoon for cheaper rents and easy access to international schools like the Australian International School, International French School and Stamford American International School.
For those looking for a more laid-back Singapore, the East Coast provides a beachy charm. Katong and Joo Chiat especially are favoured areas with their idyllic shophouse vibe. This area is also handy for schools such as United World College East Campus and up to Pasir Ris for Overseas Family School.
To the west is Bukit Timah, Holland Village, Bukit Batok and beyond. All popular expat enclaves, handy for many schools, easy access in and out of the city on the AYE and PIE expressways and a plethora of houses and apartment choices to suit every budget.
As you head north you'll come to Woodlands and Yishun, popular with the American community in particular with its proximity to the US naval base and both Singapore American School and XCL Academy.
While if you head down south, you'll need some spare change floating in your wallet to enjoy island living on Sentosa, Singapore's very own holiday island destination and home to some very luxurious condos with seaviews and a breeze.
The decision about where to live is as much about what to live in. Do you go for a condo (apartment) with the convenience of on-site gyms and swimming pools, or do you head to a landed property (house) for privacy and space. Or perhaps it's a heritage home you are after in one of Singapore's 'Black and Whites' or shophouses. If you want to know more read my other article The Complete Guide to Renting an Apartment in Singapore.
Moving to Singapore
Ah, the logistics part. Actually, this being Singapore, this is all very efficient and easy provided you have everything in order before-hand and any forms that need completing can be neatly ticked. Don't try and do anything different. Singaporeans are notorious for not 'thinking outside of the box' so if the box isn't on the form, you won't be coming in!
Flights
Changi Airport, officially the world's best airport, never disappoints and there are plentiful flights and airlines cruising in and out of Singapore at any one time.
First and foremost of course is Singapore Airlines, a firm favorite with many long term expats for its level of comfort and service. Become a frequent flyer and the perks add up. Many an expat has longed for Solitaire status which is the only way to get upgrades.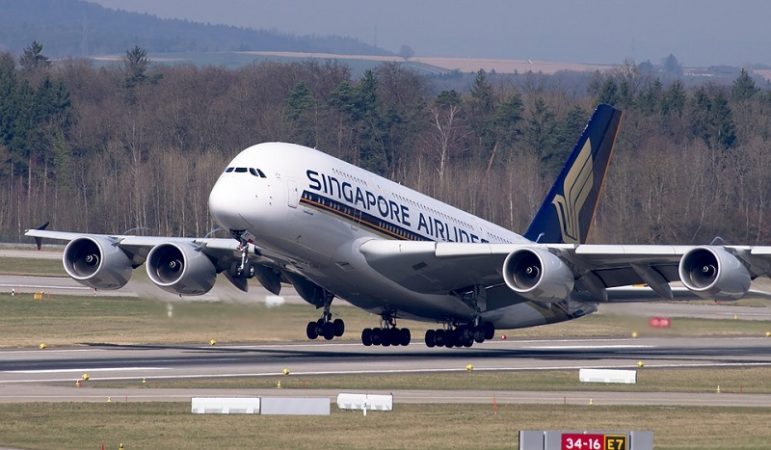 For the rest of us, you'll likely be looking at a national carrier from wherever you are coming, British Airways, Lufthansa, Air France, Cathay Pacific and so forth.
But there are also budget options, and you'll become very familiar with these if you start to take advantage of the many holiday and travel options from the hub of Asia such as Scoot and AirAsia.
The best way to book any of these will be direct through the carriers own website or use a flight aggregator site to compare and contrast such as Skyscanner.
Bringing Necessities
The rule of thumb is that you need less than you bring. Always. This is a city where it's not difficult to find whatever you want, though it may come at a price. There are even outlets such as the good old favourite British M&S and Waitrose so finding national treasures like Marmite are easy.
If I really think hard about what I make sure I pack in my own suitcase on a return trip to Singapore there are very few items that I now bring which I can't get here…really I think it just comes down to:
Clothes and shoes if you are larger or taller as Asians are small and slight
However, there are definitely a few items which I would suggest you most definitely don't want to bring;
Original photographs or paper items of value, they will go mouldy
Antique furniture which will likely pick up woodworm or rot, this is the tropics
Clothes with any form of lining, far too hot
Important Documents to Bring
This is Singapore and correct paperwork is a national obsession. It is imperative that you have certain documents to hand if you want to get your visa, open a bank account or do anything vaguely official, so make sure to bring:
Passport and it is worth having a officially certified copy as well
Birth certificate, the original, a copy won't do
Higher education certificate, you'll need this for your visa application
A copy of your invitation letter from your employer or place of education that you are using to get a visa
Up-to-date passport photos
Bringing a Pet
Do you or don't you? I was advised not to and then immediately regretted it and brought our dog and cat smartly out as quick as I could. In my experience your new home won't feel like home without your four-legged friends with you.
There are strict rules about bringing animals in through immigration and as with all things Singapore you'll want to make sure you've done your research and paperwork thoroughly before you go.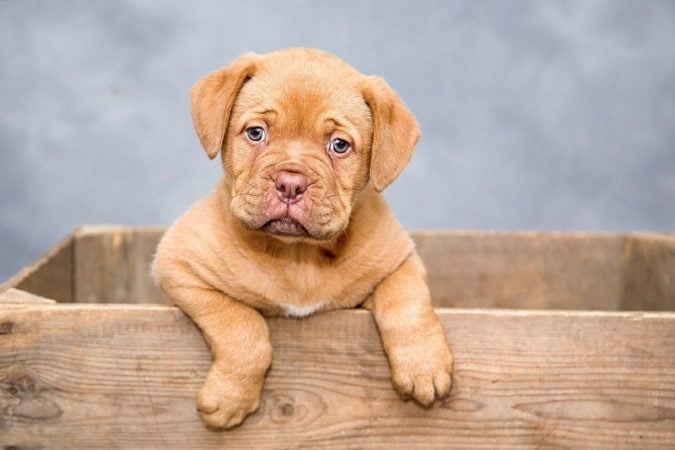 Take a look at the AVS (Animal & Veterinary Service) site for a checklist of what is needed but as a rule of thumb, provided your animals are microchipped and their vaccinations are up to date, including rabies, and they have a pet passport, bringing them in will be expensive but not difficult. For many people using a third party agent to oversee the move will be a huge help. Jasons & Mitchvilles come highly recommended.
Don't forget once you have your pet in Singapore, you'll need to register it with the AVS and make sure you bring a leash. While there are some places in Singapore that you can let the dog off the lead, Tanjong Beach on Sentosa is a firm expat favourite, as a general rule if the dog is outside the house, it needs to be on a lead.
Movers in Singapore
For those of you looking to bring the kitchen sink and more, you'll want a moving company to help with the logistics of your air/sea freight or container. Chances are that whoever you are using in your home country for the packing up will have a local partner here in Singapore who they will automatically connect you with for the unloading this end.
Read our article here for everything you need to know about Shipping to Singapore.
Settling In
So now you are here, or almost here and you are beginning to think about daily life. Wah! Where do you start lah? No I haven't gone mad, I'm merely speaking Singlish, Singapore English. This is the first thing to wrap your head around.
Language & culture
While there are four official languages in Singapore; English, Mandarin, Tamil and Bahasa, the common denominator is Singlish. A colloquial form of English that has developed over the years. It will take you many years to master this but the good news is that there are a few common phrases that will help you get by.
To answer anything in the affirmative simply say 'can'. Is it ok to come inside? Can. Is it ok to leave my shoes on? Can. To answer in the negative simply say 'Cannot'. If you really want to sound local add a 'lah' to that…cannot lah.
There are other phrases that will get you by; 'shiok', 'ayeeoh' but 'can' & 'cannot lah' will suffice for your first few weeks in town.
Singapore may feel like Asia-lite, they may speak English but I can guarantee that you will still feel some form of culture shock on arrival. It's ok, we all do and that is why expats form friendships quickly because we've all been in the same boat. Here are a few tips that will help you get by
Take your shoes off when entering someone's home unless they tell you otherwise. This doesn't hold for shops or offices where your fancy socks or bare feet might not be so well appreciated.
Don't be affronted by the taxi driver asking what you pay in rent when he drops you home, he's not being rude this is just the way they roll.
Get used to always being asked if you've eaten lunch. Food is a national obsession. Singaporean's love to talk about what you eating and when you are eating and will ask you about your latest meal at any given opportunity.
If you have a dog, get used to putting it in a room when you have a visitor round. Dogs are considered unclean by Muslims and so any Muslim tradesperson, courier or household visitor will be scared to see a dog bouncing up them, however friendly you know they are.
Looking for a Home
We've already covered key areas and types of housing but how do you go about starting to find a home on this little island of ours?
The simple answer is use an agent. While there are plenty of online market places such as PropertyGuru or iProperty, if you spot something you like it's not as simple as putting a phone call in to make a viewing. The way it works here is the landlord has an agent and the prospective tenant has an agent. The two agents convene to arrange viewings and make deals happen.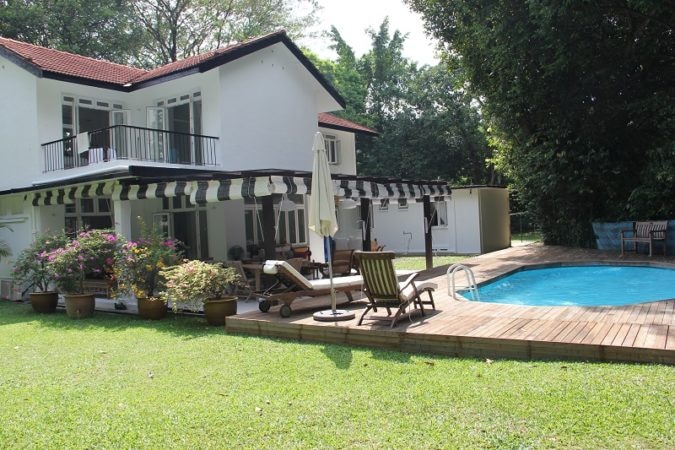 The best way to choose an agent is through word-of-mouth such as a recommendation from a colleague or friend. But if that doesn't lead to a response there are some businesses such as Citiprop who have a number of freelance agents working for them. Once you have found an agent, don't try and be clever and hook up with a second agent.
It's not the done thing and will result in the two agents essentially competing to show you the same properties and then getting very cross when they discover what you've done.
A word of caution, just because you have an agent it doesn't mean you can totally take your foot off the gas. Still keep scouring those property websites because agents often don't show you everything as they are trying to encourage you to take a property which is on the market via their agent friend. Or they simply don't understand that us expats actually like outside space and don't want to live in a fully glass box.
To get the full low down on housing in Singapore, I suggest you read my other article here The Complete Guide to Renting an Apartment in Singapore.
Once you've found a place to live, you'll need to set yourself up with utilities; electricity, water, connectivity. Many people simply opt for the easiest which are to use well-established providers such as SP Services which allow you to manage electricity and water on one account but increasingly there are some new players in the market, especially with regards to electricity and finding greener choices. Using a comparison site such as iSwitch will help you compare and contrast plans.
If you haven't found a house by the time you are ready to arrive don't panic, there are a plethora of full-furnished and equipped serviced apartments all over town which you can rent from anything from one week to one year. Far East Organisation have a good selection.
Finding Work
Given Singapore's crazy high burn rate, most people are relocating here with a job and EP visa already in hand, but should you be coming on a bit of a 'look-see' or as a 'dependent' then maybe you'll be on the hunt for a job.
First things first, if you are looking for a part-time or casual job, think again. Singapore makes working part time as a foreigner very difficult for the very simple reason that to obtain an EP you need a minimum salary of SGD$4,500 per month and you'll need to demonstrate that you are doing a role that a local Singaporean can't do. Not many part-time roles fit that bill except perhaps if you are a specialist teacher or therapist in a school or clinic.
Most of the part-time, casual jobs such as working in a restaurant or shop will go to either locals or students who are able to work up to 16 hours a week during term time and for unlimited hours during holidays. Many enterprising students can be found at coffee shops and burger bars across the island filling up their coffers for a night out in Clarke Quay on the weekend.
For full time employment, you will need to demonstrate that you are offering a skill or service which a local resident can't provide. Businesses have strict quotas on how many foreigners they can employ depending on their size and the marketplace they operate within. As a result it isn't always easy to get your foot in the door and hence why most people tend to arrive in Singapore with a job already under their belt.
But if you really are here and job hunting, I suggest you get networking like crazy. Pump up your LinkedIn profile, try to meet as many people you can and make yourself visible and available. All employers are bound to advertise any role they are offering to the open market so you can also keep an eye on sites such as JobStreet or MyCareersFuture.
Opening a Bank Account
Paperwork is your number one friend here. Opening up a bank account as an EP holder is a relatively straight forward, quick and painless process provided you have the paperwork. If you are a DP then forget it…you are a dependent, not independent.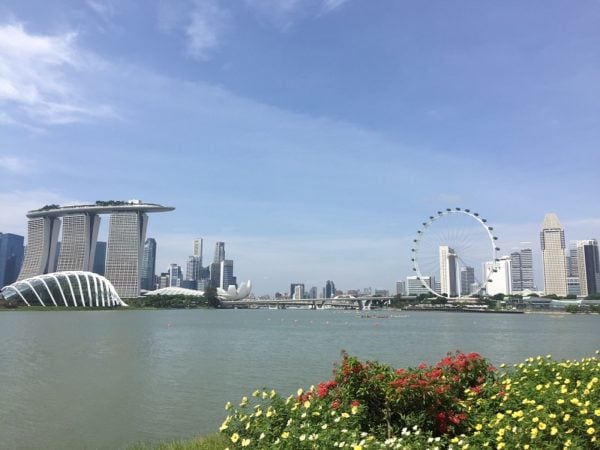 Your spouse or parent will need to open a bank account in their name and then they can add you as a signatory to it.
It will make you baulk in anger but honestly, move on, it's just the way it is. Oh and get used to it, you'll have the same issue when you try to open up a mobile phone account.
Taxation
Singapore is known for its low income tax rate which at its maximum is only 22%. Great news but whatever you do, just make sure that you are paying it. If you try to leave the country at any point with an unpaid tax bill you will be hauled over at customs.
For all things tax and accounting, you'll want to get familiar with ACRA (Accounting & Corporate Regulatory Authority) and IRAS (Inland Revenue Authority of Singapore) but first you'll need to land in Singapore and have your paperwork in order so that you can create a SingPass account, this is a digital ID for all secure government agency transactions.
If like me your eyes are glazing over at this point, perhaps you'll want a tax advisor who can help you. There are many out there who specialise in expats but you could do worse that start with one of these recommendations, Expat Financial or The Fry Group.
Schooling
Singapore is awash with some fantastic educational institutions from primary levels through to tertiary. This is an island where education is taken seriously and Singapore maths in particular is well regarded world-wide. Let's look at some of the options:
Local Schools
These are much cheaper than international schools, between SGD $6,000 and $20,000 per year for primary or secondary, and have excellent academic reputations.
If the purse strings are tight then a local education can be brilliant but be prepared to dip into the wallet again for your child to join multiple sports clubs outside of school as local schools are not strong on sports and activities in the way that international schools are.
And again watch out for tutoring costs as your children will be entering a world where tutoring after-school becomes the norm. It's not unknown for Singaporean families to spend double on a tutor than they do on school fees.
Also be aware, local schools have very strict quotas on how many 'foreigners' they can take and places are allocated on a ballot system with places for foreigners only opening up after all the local places have been offered. In short, local schools are cheap but pressured environments and places for foreigners are hard to come by.
International School
There are more than 50 different international schools on this island. They range from good to truly world class, but then so do their fees. Expect to pay between around SGD $20,00 for a small, young international school such as OWIS through to $42,000 for a top-end British brand name school like Dulwich College (Singapore).
But international education offers a huge choice in curricula from British to American to IB or German/French and more and all the schools focus on providing a very rounded education with the goal of teeing your child up to a top university anywhere in the world.
I'm a big fan provided your wallet can handle it. I tell my own children that my investment in them better pay off with them looking after me in my dotage. But register early, waitlists can be painful.
University
Singapore has some excellent universities which are affiliated to world class institutions such as Duke-NUS and Yale-NUS. Many an expat offspring has opted for one of these top choices as a way of experiencing the Singapore adventure with their family.
Private Tuition
This is Asia, the home of the tiger mum, and so it is no surprise that private tuition is big business. Every shopping centre in town has private tuition centres in them and there are a couple of renowned centres, such as Coda Encore, that cater especially to an expat population. While some families use these as a great way of boosting a child in specific subjects or in the run up to exams for other families this can be a brilliant stop gap while waiting for a waitlist to move and a school place to become available.
Medical Healthcare
Singapore's healthcare is split into private and public. Both are excellent but come with their differences in terms of speed of access and comfort of care.
Either route, as an expat, you'll need to pay for services because you aren't able to access Singapore's national health insurance plan or any of the government subsidies available so you will be needing to look at health insurance.
Take a look at our article, The Complete Guide to Singapore Expat Health Insurance to find out everything you need to know and more.
Sports and Health Clubs
Singapore living is synonymous with outdoor living. With weather this hot and sunny who wouldn't be outside but you will get used to exercising early or late in the day. 'Maddogs and Englishmen in the midday heat', the song by Noel Coward, could surely have been written with Singapore in mind.
If you are a hiker, runner, cyclist or mountain biker, you'll be in good company as there are burgeoning numbers of these out and about on a regular basis but there are also many other options for sport, such as tennis, swimming or football, for which you'll want to join a club.
Many of the different national communities have their own members clubs, such as The British Club, the Swiss Club, the Hollandse Club and so forth. These all come with fabulous facilities and in central locations and are an excellent way of meeting people as well as making use of their sports facilities. I suggest a visit to each club and enquiring about a free day membership pass so that you can 'trial' the club; even if you end up not joining it it's a great day out!
If it's sports clubs specifically you are looking for then there are a plethora of golf clubs, tennis academies, football clubs and rugby clubs galore. If you've children in tow then they are going to love these; you might not love the loss of your Saturday and Sunday mornings but the payback is seeing your child happy and exhausted after a fun morning in a team sport.
The best way to find out what is on offer is to look at one of the expat online magazines; Expat Living or Sassy Mama are our two favourites.
Getting a Car
I've already talked about the cost of owning a car in Singapore but another option to consider is car leasing. This can be an easy and convenient way to take on a car without the huge upfront purchasing overheads. Check out Wearnes Leasing and BizLink.
Mobile Phone
You're almost set to go but the missing link here is the mobile phone, aka handphone, as without one of these you are going to feel lost!
The main providers of mobile phone coverage here in Singapore are M1, Singtel and Starhub. Each have shops and outlets island-wide and offer a range of great deals on handsets, SIM cards and multiple account options.
Many expats simply start with a whole new phone, number and contract on arrival all of which can be done in one quick afternoon, but if you already have a handset and are looking for a SIM only deal then remember to contact your original phone provider to make sure that it will accept a foreign sim card.
Timeline
Making the move to Singapore can be done in as little as 4 weeks or as long as 4 months. In my experience, the time you have available is the time it will take you. But as with anything in life, the longer you have to plan, the better and the more likely you will get the options you want, especially with regards to housing and schools.
A suggested time line would go something like this.
3 Months Out
Line up your job, agree the terms and put the paperwork in to get your visa. The visa itself can be pretty quick to get though you won't be able to complete this until you are actually in Singapore itself. If you are changing companies you will need to submit a resignation letter either now or at 1 month depending on the terms of your current contract.
Get on the phone to schools, actually if you could start this process a year out that would be even better but most of us don't have that luxury. Which school you end up attending may depend on waitlists and place availability so the quicker you hit the phone the more choice you will have.
Get a quote from a removal company and start thinking about what items you do and don't want to take.
2 Months Out
Start looking at airplane tickets and dates, if you are set to go, firm them up.
If you are bringing a pet, make sure their vaccinations are up to date, get a pet passport and make enquiries on a pet agent if you are using one.
Contact a housing agent to start looking at options.
Talk to a tax accountant in your home country about your tax status there while you are residing aboard.
1 Month Out
Submit your resignation letter if you haven't already done this and are changing companies.
Start packing up your belongings and making an insurance inventory for anything that is going by freight or ship.
Sell any items you aren't taking or put them into storage.
Sort out your car, house/apartment, utilities whether you are selling or renting – if necessary move in with a friend for the last week or two to make sure you have wrapped these up before you go.
If you haven't found a house or apartment to rent in Singapore, think about taking a serviced apartment.
Pull all your paperwork and documents together for your arrival in Singapore.
Talk to your bank to ensure they know you are going to be in Singapore so they don't freeze your accounts or credit cards when you first try to use them.
In short, give yourself plenty of time to get organised and write your own time line as needs be for you.
Now Onto You
With all these tips and information, you are now well set to start planning your move to Singapore and I'm excited for you. Singapore is a wonderful place to live and your only worry is going to be how on earth you leave once you have become accustomed to living the good life!