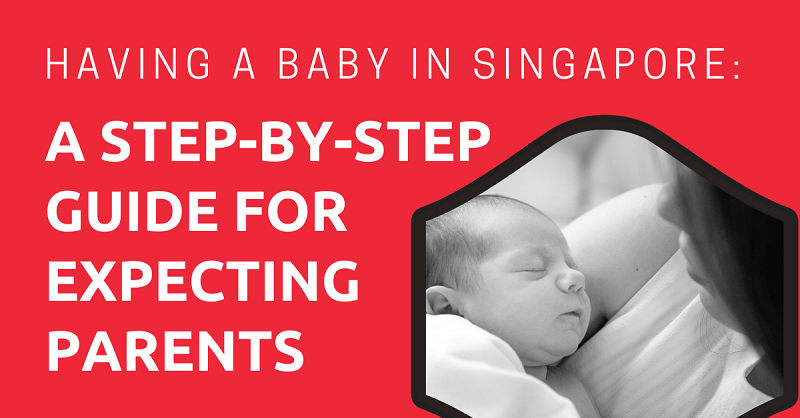 Because Singapore is a safe country with an excellent education system, it's one of the best places to have and raise children.
However, if you're going to be a first-time parent, you may be nervous about this new adventure on the island.
That said, this guide will talk about where to start, how to find a good doctor and hospital, what to expect when having a child in Singapore, the costs, insurance, and much more.
This article will take approximately 18 minutes to read. Don't have the time right now? No worries. You can email the ad-free version of the article to yourself and read it later!
Pregnancy Tests
If you or your partner have been trying to get pregnant or if you're feeling nauseous, tired, sensitive to smells, or irritated, it may be time to get tested.
There are two common options for pregnancy tests: buy an at-home test and or go to a clinic to get tested.
Let's discuss both.
At-Home Pregnancy Tests
The most popular option to test if you're pregnant is to buy an over-the-counter, do-it-yourself pregnancy test, as it's cheap, quick, and easy.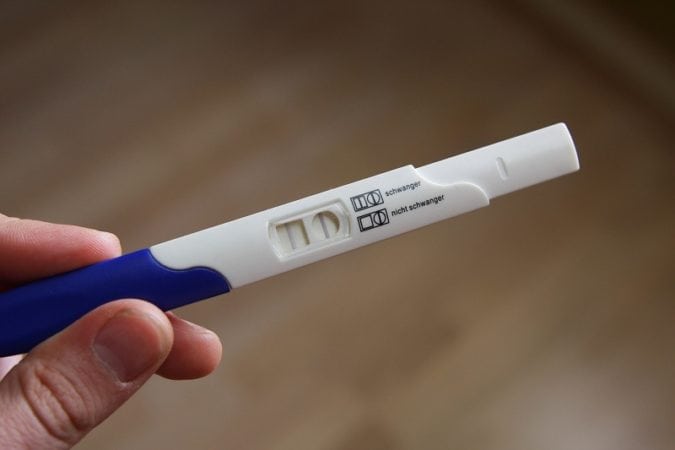 You can buy pregnancy tests at most pharmacies, like Guardian or Watson's, and at many supermarkets as well, such as FairPrice or Giant.
If you're not in a rush, you can even order pregnancy tests from Shopee and Lazada.
These tests cost anywhere from SG$10 to SG$15 depending on the brand and type of test. For example, a digital pregnancy test is going to be more expensive than a standard one.
Check the instructions to see what a positive or negative result looks like and if it comes out positive, it's best to follow up with a doctor.
Clinical and Hospital Tests
At-home pregnancy tests can sometimes give false positives or negatives if it's too early in your pregnancy, or if you do the test incorrectly.
To confirm or double-check your results, it's best to see a gynecologist. However, you typically need to wait six to eight weeks after your last menstrual period to visit the doctor.
Once you're in the doctor's office, he or she may choose to do another urine pregnancy test or complete a blood pregnancy test, as it's more accurate. The doctor may also perform an ultrasound.
There are plenty of great gynecologists in Singapore, so you can just look for one near you or consider visiting a women's clinic like A Company for Women or SMG Women's Health.
Prenatal Care
Visiting the doctor throughout your pregnancy is important as it helps keep you and your baby safe. It allows you to minimize the risk of pregnancy-related health problems and ensures your baby is growing properly.
If you can, it's best to get a checkup before getting pregnant to ensure you're healthy. But if you're already pregnant, visit the doctor as soon as possible.
Once you choose a clinic, such as one of the two we discussed earlier, it's best to stay with them through your entire pregnancy so the doctor can get to know you and your baby.
During your checkups, your doctor may help you create a health plan that may include food you should be eating, vitamins you should be taking, and activities you should be completing.
Calculating Your Budget
There are many costs associated with having a baby that first-time parents may not be aware of. So, it's important to sit down with your partner and discuss how much you can afford to spend on delivering your baby in Singapore.
Unfortunately, Singapore is one of the most expensive countries to have a baby in. But, if you already have insurance, you may have maternity coverage.
Talk to your provider to determine what's covered and any stipulations you need to follow. For example, your insurance provider may only cover labor costs at specific hospitals.
If you're pregnant and don't have insurance, you can purchase it, but you may not receive maternity coverage.
However, it's still a good idea to get insurance, as your policy can cover other health-related issues. Also, you can extend your coverage to your baby when he or she is born.
Some policies only offer coverage to babies that are 91 days old, so try to find newborn coverage from day one to avoid paying out of pocket for neonatal care in the event that your baby needs it.
How Much Does It Cost to Deliver a Baby in Singapore?
Most hospitals in Singapore offer expecting parents a childbirth package for a flat rate. This typically covers the cost of all normal delivery services, such as the price of the hospital room and epidural.
In addition to that, you should expect to pay other prenatal care such as checkups, ultrasounds, and fetus test.
In total, you should expect to pay around SG$2,800 at a public hospital and SG$6,800 at a private hospital.
For more details, read on.
Baby Delivery Package
The cost of baby delivery packages ranges greatly depending on the hospital and level of privacy you choose.
For example, a single room at KK Women's and Children's Hospital, a public hospital, starts at SG$2,150, while a single room at Mount Elizabeth Orchard, a private hospital, starts at SG$5,134.
These packages don't cover the cost of complications, such as the need for additional procedures for mother or baby. So, you may end up with a bigger hospital bill than you expected.
To avoid costly surprises, let the hospital staff know that you or your partner wants to approve any services that aren't included in your package.
Additional Cost
Aside from the cost of delivery, you also need to pay for services like ultrasounds, routine checkups, and fetal tests. And if you don't have insurance, these costs can add up.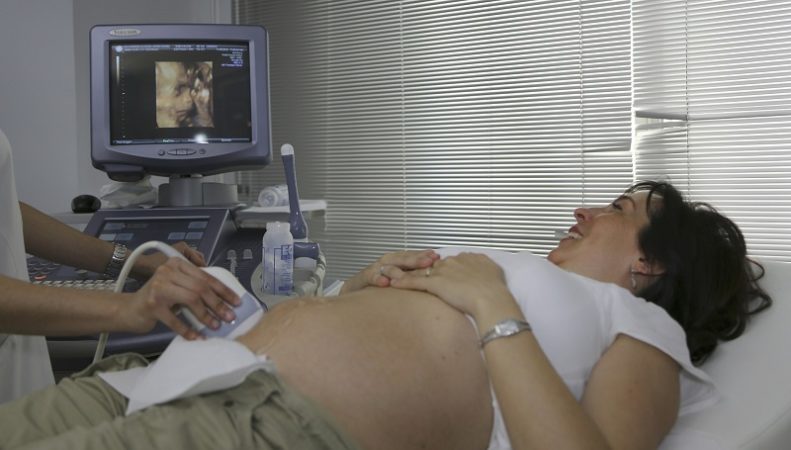 Also, prices vary depending on the doctor you choose. For example, an ultrasound may cost anywhere between SG$80 to SG$150.
To make things easier, many hospitals also offer packages to cover your costs during pregnancy. These packages are separate to the delivery packages mentioned above and typically include all the costs of monthly checkups.
They range from SG$400 to SG$650 at public hospitals or SG$2,000 at private hospitals.
Outside of these checkups, you may also want to complete fetal abnormality tests to assess your baby for diseases or disorders.
Talk to your doctor about tests he or she recommends and the costs associate with them when creating your budget. You typically need to wait until you're nine weeks pregnant to perform these tests, so you have time to decide.
There are also non-medical costs to consider when creating your budget, such as the cost of maternity clothes, baby products, or prenatal classes.
Researching Hospitals
Now that you have a budget in mind. Since healthcare system in Singapore is quite good, you can choose between a public or private hospital to deliver your baby in.
Both have advantages and disadvantages, so let's discuss them to help you choose.
Public Hospitals
Public hospitals are government-owned, so they're the cheaper option as they're subsidized. As public hospitals are the cheaper option, they're also typically more popular, especially among Singaporeans.
This can lead to longer wait times and less comfortable amenities, such as waiting rooms for your family.
You also don't get to choose your doctor at a public hospital, so you may end up with someone who doesn't know you and your medical history.
Private Hospitals
If you're looking for a more convenient option, delivering your baby at a private hospital may be better.
Delivery costs will be more expensive, but you'll enjoy more perks like comfortable rooms, better food, and longer visiting hours.
You're also more likely to get your own room, so you can have some privacy.
You can tour most of these hospitals on their websites to get a better idea of what their facilities are like and the amenities they offer.
Monitoring the Important Stuff
To ensure you and your baby are healthy over the next nine months, doctors may perform regular checkups and tests.
One of the most common examinations you'll have is an ultrasound, as it can capture live images of your uterus and the baby within it.
Your first ultrasound will be in your first trimester of pregnancy, typically between weeks six to 12. With this ultrasound, your doctor can estimate your expected delivery date.
In weeks 11 to 14, an ultrasound can also assess the risk your baby has of being affected by Down Syndrome, Trisomy 18, or heart defects.
It's very common for babies to have holes in their heart, so don't panic if yours does. They typically close before delivery, but your doctor will advise you on potential next steps.
Your ultrasounds in weeks 18 to 22 are to screen your baby for potential abnormalities in their organs or physical structure. At 20 weeks, the doctor can typically identify the baby's sex.
Finally, your scans in weeks 32 to 36 are to assess if your baby's growing well. Ultrasounds during this time can also show the doctor how your baby is positioned and where the placenta is in your womb.
They can use this information to decide whether you can deliver naturally or if you need to schedule a C-section.
Scheduling Your Delivery
When it's almost time to give birth, you can start planning your delivery.
Many hospitals allow you to choose between a natural birth or a C-section. But, if you're delivering naturally and complications occur, you may have no choice but to have the latter.
Let's talk about both options briefly.
C-Section
Most doctors in Singapore encourage women to have natural birth rather than a C-section, but there are plenty of reasons for scheduling a caesarean.
For example, your baby may be in breech position, you may have low-lying placenta, or you may just prefer the surgery as it's considered low-risk.
You can schedule the C-section during the last month of your pregnancy with your due date as a guide. This takes away the anxiety of guessing when you're going to deliver.
Natural Delivery
If you want to deliver your baby naturally, you don't need to schedule the birth – simply wait until your water breaks.
Prepare yourself a few weeks before your due date in case your baby is ready to come earlier than expected.
Also, plan the route to the hospital, pack your bag, and make arrangements for any pets you may have.
Packing Your Bag
As we just mentioned, packing your hospital bag ahead of time is a great way to prepare yourself for delivery.
Place it near your front door so you can grab it on your way out, or consider keeping it in your car if you have one.
Must-Haves
Here are some things you must include in your hospital bag:
a sweater in case the hospital is cold
insurance paperwork, if applicable
travel-size toiletries, such as toothpaste, shampoo, and body soap
charger for your cell phone
a few days worth of clean clothes for you and your partner
Optional
While the must-haves are important, here are some optional things you can pack to make you feel more comfortable at the hospital:
magazines
music
your favorite pillow or blanket
clothes for your baby
Days After Delivery
After the excitement of your delivery, you may just be ready to sleep. Unfortunately, you may struggle to sleep in the hospital with nurses and doctors constantly coming in and out.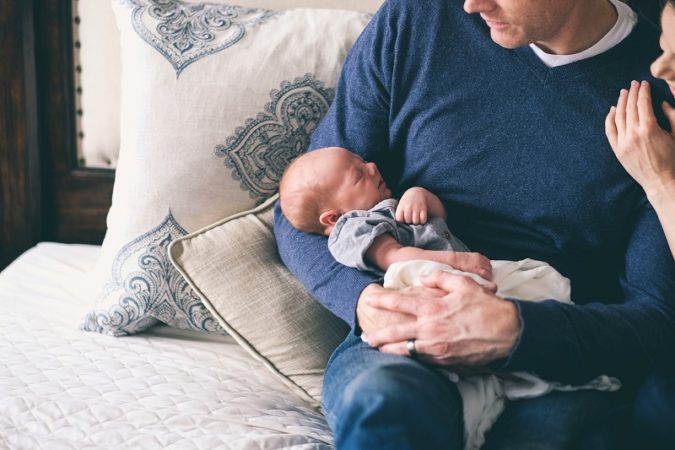 The good news is that if there are no complications with you or your baby, you won't spend much time in the hospital.
Most delivery packages include a two night's stay, which you may not even fully use if your labor was short. If this is the case, you can go home to relax with the newest addition to your family.
Paying for Delivery
Before you leave, you typically need to pay your medical bill, or at least a portion of it.
If the bill is larger than you expected, consider sitting down with a hospital employee to discuss each charge to ensure it's fair.
When you're ready to pay, you can pay out of pocket or with insurance.
Paying Out of Pocket
If you don't have insurance, most hospitals in Singapore expect payment in full before you leave.
You can typically use debit card, credit card, or cash to pay your bill.
If you're paying in cash, try to have it ready beforehand as most banks limit the amount you can withdraw per day.
Paying with Insurance
If you have an insurance policy that covers childbirth, the hospital may bill the company directly. Otherwise, you may have to pay out of pocket and submit a claim to your insurance provider.
Bringing Your Baby Home
Once you settle your bill, you should be ready to take your baby home. If this is your first baby, you may need to purchase some equipment first.
The most important piece of equipment is a car seat to drive your baby home in, even if you're just taking a taxi. Singapore law requires anyone below the height of 1.35 meters to be secured with an appropriate restraint.
If you don't have your own car, you may not want to purchase a car seat just for this one ride. Thankfully, ride-sharing services like Grab often allow you to order a car that has the appropriate car seat to keep your baby safe.
Other than a car seat, you'll also need baby equipment for your home, such as a crib, bottles, and a changing station.
Ikea has a lot of great basics, and you can purchase these items online and have them delivered to your home. For more specialized items, check out MotherCare or Little Baby.
Birth Certificates
Although you may be tired of all the paperwork by this point, registering your child's birth is important as it allows you to get a birth certificate.
You must register your baby's birth within 14 days of your delivery. You or your partner can do it, or you can assign a proxy to help, such as a friend, family member, or lawyer.
You can register online, but you'll need to pick up the birth certificate in person any way. Or you can register at any designated birth registration center or at the Registry of Births and Deaths and receive the birth certificate the same day.
There's an SG$18 fee for registering your baby's birth.
Check the Immigration and Checkpoint Authority website for the exact documents you need to register your child's birth.
Home Country Birth Certificates
If you're not a Singaporean citizen, you typically need to tell your home country about your baby's birth.
Every country has different regulations and policies, so check with your home country's embassy on next steps to take.
You may be able to apply for a birth certificate for your baby from your home country online or at its respective embassy in Singapore.
Looking for Nannies
When you bring a newborn home, it can be hard to do anything other than care for him or her.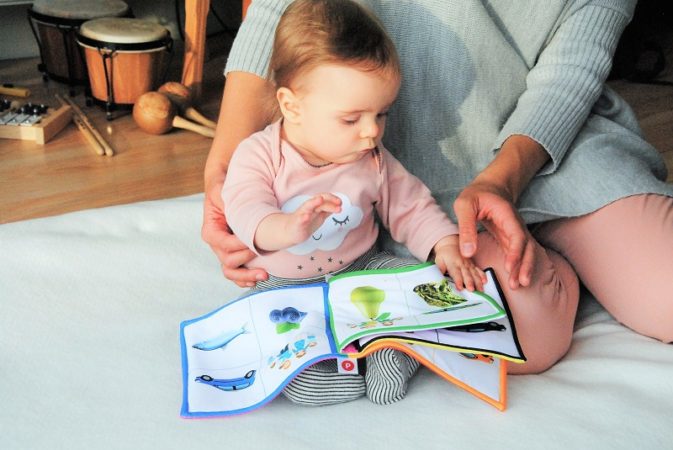 If you find yourself overwhelmed with work, consider hiring a nanny to help you with housework or take care of the baby while you complete other tasks.
There are plenty of great nannies in Singapore, as people come from nearby countries like Malaysia and Indonesia for the position.
Here are some websites you can use to find the perfect nanny for your family:
Prices typically start at SG$30 an hour or SG$900 a month for daytime nanny services.
Finding a Pediatrician
Another important person you'll need in your baby's life is a pediatrician, a doctor who specializes in treating children.
Finding a pediatrician allows you to take your baby for regular checkups to ensure he or she is healthy and developing well.
If you purchased health insurance for your baby, it might cover checkups and treatments – just double check with your insurance provider beforehand.
There are plenty of clinics that specialize in treating children, such as Kid's Clinic and Kinder Clinic, that you can choose from.
Post-Delivery Childcare
Once you and your baby are settled, you can take him or her for their first doctor's visit.
Vaccines
One of the main reasons for newborns to visit the doctor is to receive the vaccinations they need.
Singapore has a national immunization schedule that doctors follow when vaccinating children. Babies typically receive two vaccines in the hospital when they're born: the BCG and Hepatitis B vaccines.
Then, every few months until they're 18 months old, they'll need additional vaccines. Your pediatrician can explain what each vaccine is for and advise you on the best time to book appointments for them.
There is a cost for each vaccination, but if your baby is insured, the policy should cover it.
Follow-Ups
At these appointments, the pediatrician will likely perform a checkup as well.
They may check your baby's height and weight to ensure he or she is growing as expected and hitting important milestones.
Postpartum Checkups
While ensuring your baby is healthy and developing well is important, it's also important for you or the baby's mother to go for a postpartum checkup.
This appointment is typically with your gynecologist or family doctor, and they'll assess you to ensure your body is healing properly.
If you had a C-section, this appointment is especially important as it allows the doctor to check that your wound is healing properly as well.
Support Groups
As a new mom or dad, having a strong support system in the form of other parents can help you share experiences and find help for common challenges first-time parents face, like choosing the perfect preschool.
Facebook is the best place to find support groups for moms and dads. For example, with over 14,000 members, Stork's Nest Singapore is one of the biggest support groups.
It's totally free to join, so you've got nothing to lose.
Now, on to You
Every woman's journey is unique, so pick and choose what information from this guide you can apply to your own pregnancy.
Either way, healthcare in Singapore is amazing, so you're sure to get excellent service wherever you go. This is also another reason why expats love to move to Singapore.
Please note: The information provided by ExpatDen is not intended to replace or serve as a substitute for medical or healthcare advice. It is strongly recommended that you seek guidance and consultation from a licensed medical practitioner or qualified healthcare professional pertaining to your specific circumstances and healthcare needs.