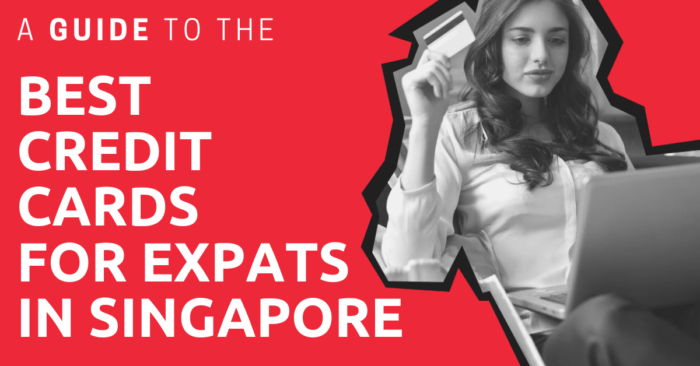 Ask most people what they know about Singapore and one of the first things people will mention is how expensive Singapore is.
From cost of housing to healthcare, to buying food or eating out in restaurants, you can be sure that you will be dipping into your wallet more frequently than you would like when living in Singapore.
So, how do you manage this without it becoming a painful exercise in constant overdraft negotiations with your bank? With the assistance of credit cards of course.
With so many choices, where do you start to find the right card for you? Follow this guide to help you understand what is really on offer and the pros and cons behind each choice. It will help you sift through the most popular credit cards and suggest the best to suit your lifestyle.
This article will take approximately 22 minutes to read. Don't have the time right now? No worries. You can email the ad-free version of the article to yourself and read it later!
Understanding Credit Cards
If you don't own a credit card already, I suggest you are going to need one shortly after arriving in the Lion City.
Even if you have one already, after reading this article you might want to look for a second one. Why? Well, couple this expensive way of life with the local psyche of deals, bargains, and up-selling and you'll quickly understand that credit cards are more than just another form of payment.
Every Singapore based credit card also comes with its own set of rewards. Cash back, air miles, free gifts, concierge services to name just a few. Every bank has a range of cards and rewards on offer, something to tempt everyone.
Why Get a Credit Card?
Credit cards can be an excellent way of managing your bank balance. Put simply, credit cards enable you to spend money on a credit basis, to spend money you don't currently have or at least money you don't want to leave your bank account at that moment of purchase.
Credit cards give you the flexibility to buy now and pay later, up to a set credit limit which may be a few hundred or several thousand dollars depending on your bank and credit history.
They are also accepted at more places than charge cards that don't offer a credit facility, meaning you must pay off the cost in full and on time each month; or prepaid cards, which are loaded up with money prior to use and where spending is limited to the amount held on your card. It's essentially a plastic alternative to cash.
Credit cards are a safer way of carrying payments than loose cash. If your card is stolen you simply phone the bank and put a block on the card. If your card is used fraudulently online you're more likely to be refunded.
Be mindful though of the terms of lodging a dispute especially with regards to online transactions. Most banks will require you to submit a dispute resolution form within 14 days of a card statement being issued.
Credit cards can also offer you protection. If you make a big purchase like an airline ticket or a vacation trip and the business subsequently folds, you may be protected by your card issuing bank who will refund the money. Not all cards and banks are equal though so please read your card contract small print.
A Singapore issued credit card may also make it easier for you to enter into other financial contracts such as securing a mobile phone or getting a car loan.
Let's face it, unless you are in the ultra-rich category, you won't be buying a car outright in Singapore any time soon. Accessing credit quickly and easily can be very important to easing the other transactions in your Singapore life.
What to Watch Out For
On the flip side, if you aren't sensible credit cards can end up costing more than you think or leave you in a spiraling debt crisis.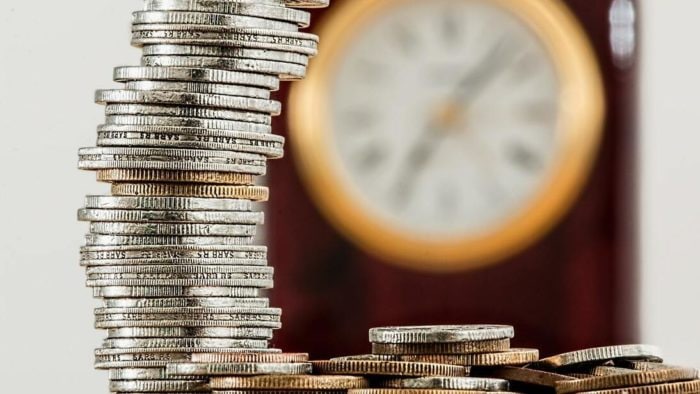 Credit cards offer you the opportunity to pay off some, or all, of your credit debt at the end of each month. Assuming you pay the bill off each month then all good, but if you make only the minimum payment or, worse still, don't even manage that, then you will pay interest on that loan at a whopping rate of 15% to 28% depending on which card you hold. Ouch.
This interest rate is going to be well above that which you enjoy on your savings accounts, if you have one, so miss just one payment and that interest will quickly add up to well above that which you can easily repay. Interest payments can also be backdated. Read the small print.
Making a late payment or exceeding your credit limit will also result in default charges. Did you know that many cards have annual fees just for the pleasure of owning them? Let's also not forget the balance transfer fee, the cash advance fee, and the foreign transaction fee. Again, read the small print.
Watch out for cash withdrawals as well. It's not always well known that interest is usually charged daily, from the day you withdraw cash on your card and at a higher rate than the interest on standard payments.
If you make monthly payments with a credit card, such as a gym membership, even though you are paying by installments your bank will make full payment on your behalf when you sign the agreement. If the business ceases prior to the end of your contract you remain liable to pay the monthly installments to your bank.
Depending on your agreement with your card issuing bank you may not be able to claim any losses, especially if the bank itself is not able to recover on your behalf. Check your card's protection plan carefully for installment plan payments. Did I already say it, read the small print.
Considerations
Before you rush off to grab your new card there are some important factors to consider.
Existing Accounts and Cards
One of the requirements of a successful credit card application is that you have an existing Singapore bank account. It might be smart to look at their card options first and foremost.
One of the best ways to ensure you don't end up in a spiral of credit card debt is to simply set up a direct debit for the full monthly balance or at least, for as much as you can afford to pay regularly. This will be easiest to set up and manage between accounts within the same bank.
Age
In Singapore, you need to be at least 18 to apply for a credit card. Even then you can only apply for a student credit card with your parent or guardian's consent. At the ripe old age of 21 all the card options open up to you.
Applying as a Foreigner
Most major banks in Singapore will allow foreigners to apply for a credit card assuming you are on a valid work permit or visa and have a residential address in Singapore.
In case you are working in Singapore, you will have to demonstrate a minimum annual salary level of $45,000 SGD, somewhat higher than the $30,000 SGD that applicants holding Singapore citizenship or PR (Permanent Resident) status have to show.
Credit Rating and History
All banks and card providers will run a credit assessment on receipt of your application. They will be looking at several indicators. Firstly, your credit score calculated on your past payment history on loans.
The higher your risk of repayment the lower the score. This score will be looked at in line with your annual salary, length of employment, bankruptcy, litigation, and so forth. Your credit rating doesn't just determine your application success but can also influence the interest rate or promotions you are subsequently offered, otherwise known as risk-based pricing.
Your card may have an attractive APR (annual percentage rate, more commonly referred to as interest rate) to lure you in, however when it comes down to it only 51% of accepted card holders legally have to be offered that advertised rate, the other 49% of applicants may still be accepted for the card but with an escalated interest rate, based on how risky of an applicant the bank considers you.
All that said, the good news is that Singaporean banks only consider your credit rating here in Singapore so all those debts you racked up back home no longer matter. Of course, if you have just arrived in town it may mean that your Singapore credit file is looking a little slim.
In which case, you will need to provide extra details such as monthly expense, rental expense, or written confirmation from your employer or landlord.
In some cases, your only option is to go for a "credit builder card," a card that helps you improve your credit rating but at a very high rate of interest. Not the best but perhaps the only option for some people.
Types of Credit Cards
You're probably familiar with the brands Visa, MasterCard, and American Express (Amex) but do you know what the difference is? They are all payment networks that facilitate the transmittance of data and authorize the movement of money between merchants and banks.
To most of us, Visa and MasterCard credit cards really aren't very different. Both are widely accepted around town, both have contactless payment systems, both are accepted for online shopping, and both have extended global ATM networks.
Visa initially holds the advantage with a greater rate of acceptance and its claim that it can replace a lost credit card within one business day.
MasterCard swings ahead in terms of promotions, which are network-wide. In other words not necessarily linked to one bank but to your MasterCard whatever the issuing bank. Your choice.
American Express swoops in with excellent acceptance rates across all major bricks and mortar merchants and online retailers but less so with smaller independent retailers due to the higher merchant fee they pay on transactions.
American Express cards fare best in terms of the benefits on offer. They have stronger consumer protection measures than Visa or MasterCard and can secure better benefits with third party merchants due to their ability to negotiate as a major credit card issuer.
Visa and MasterCard cards are obtained through a third party issuing bank. Whereas, Amex cards can be issued both by banks and Amex itself, with the more highly sought after cards, such as the American Express Singapore Airlines Kris Flyer card coming direct from Amex.
Just when you thought you had got your head around the different card options, there are also a couple of other players in the market: Diner's Club, UnionPay, and JCB.
Diner's Club, like Amex, issues its own cards but isn't widely accepted across Singapore. UnionPay and JCB cards are China and Japan's main credit card issuers respectively but are both beginning to gain traction through partner banks here in Singapore.
Perhaps not ones to consider at this stage unless you plan to spend a lot of time in either China or Japan.
Bank Credit Cards
If you have read this far and are already considering a new credit card then you will already know that you need a local bank account to hold a Singapore issued credit card.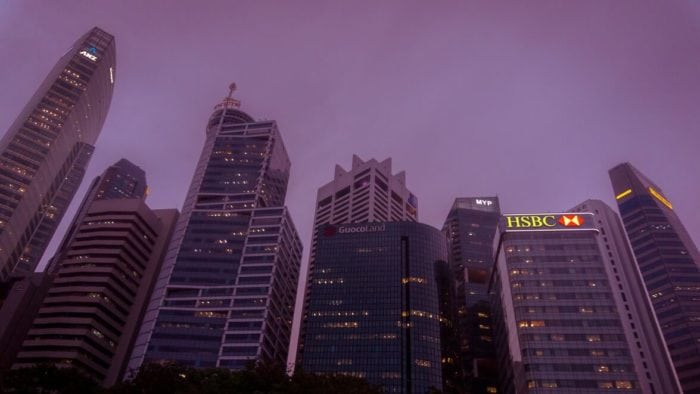 There are a range of international and local banks to consider in Singapore including but not limited to:
First up, I suggest considering the credit cards offered by your existing bank and then shop around to look at whether alternatives suit you better. The sign-up bonus with a new bank might well entice you away from your existing one.
There is another consideration still, whether you need a Singapore-issued credit card at all? For some people the foreign transaction fee on purchases made on their existing home country credit card may even be cheaper and easier than securing a new card. Just a thought.
The banks all want your business. They all offer Visa, MasterCard and American Express options. So how are they going to secure you as a new client?
Through their sign-up incentives and rewards schemes. This is where choosing a credit card gets interesting so let's break down the options.
Interest-Free Cards
Sometimes known as 0% purchase cards, these are cards that don't charge interest on your purchases, for example the OCBC Cashflo Credit Card.
With this and other cards like it, you can buy at leisure, spread the payments over time, and still pay no more than if you had paid up front.
There are also cards offering low balance transfer fee perks whereby you can transfer debt from an existing card onto your new card and pay minimal interest on that debt.
There is likely a fee for this activity but it should still be smaller than the interest payments on the debt with the original card, check out HSBC's Card Balance Transfer offer.
Cash Back and Rebate Cards
If you anticipate fully paying off your debt each month then interest rates are irrelevant. Cash back and rebate cards, such as the Maybank Family & Friends credit card and the Citibank Cash Back card, give you dollars back when you spend on daily essentials to paying your monthly utilities bills.
Make sure you look at the finer details as all rebates and cash back cards are different. Check what the monthly cap on cashback is.
Is the earn-rate obvious and positive for the items you spend on or are you going to have to shop outside of your existing spending habits to take full advantage?
Rewards Based Cards
Signup bonuses, air miles, store credit, vouchers, experiences, discounts, dining promotions, movie tickets–they are all out there for the taking.
The premise is simple, the more you spend, the more points you earn which can then be redeemed from your card's rewards program.
Whet your appetite with the HSBC Visa Infinite Card and then get ready to do some research as the choice on rewards card is plenty.
Contactless Payment Systems
Looking to scan, swipe and go? Then look for a card offering the contactless payment system such as Visa payWave or ApplePay.
Some banks even offer additional rewards for using your contactless payment option. Double the fun.
Comparing Options
You have the low down on types of cards and you are thinking about what you want to get from a card. Now you need to understand how to match a card to your lifestyle.
Spending Habits and Lifestyle
Are you a frequent traveler? What purchases are you looking to make on your card? This will help you identify whether the rewards or cash backs are ones which you can easily tap into.
Frankly, there is no point getting a card offering miles and great travel perks such as the DBS Altitude Visa Card if you only travel to Kuala Lumpur and back once a year.
Time Spent in Singapore
This is not just an existential question about your life plan, but whether your time here will be spent in Singapore or traveling abroad frequently.
Getting a card with a plethora of local rewards such as the OCBC Best Dinki Credit Card, which gives you rewards on electronics purchased in local stores, Best Dinki, might not cut the mustard if you aren't even in Singapore to earn those points in the first place.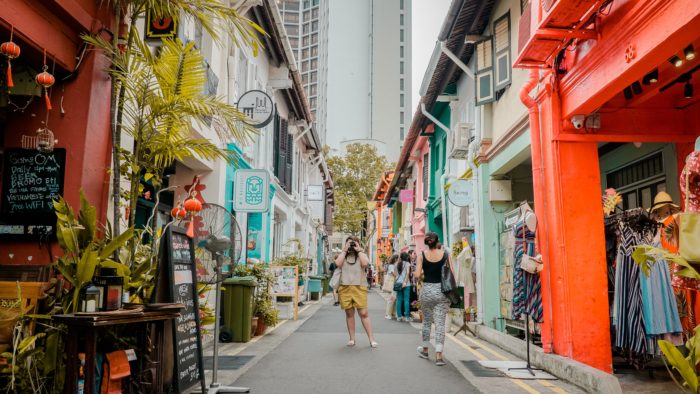 You may even end up being charged more in foreign transaction fees on your Singapore credit card than if you used your existing home country card on your travels.
If you know you will be overseas frequently then start to look at cards with great overseas travel and spending perks such as the Standard Chartered Visa Infinite.
Existing Banking Arrangements
We've already mentioned this. Which bank are you already with? Is the best match with them? Or does the signup bonus on offer from a competing bank sound attractive enough to make you jump to another?
The American Express Singapore Airlines KrisFlyer Ascend credit card with its sign on bonus of a free ticket to overseas could be enough to turn your head from whatever your existing bank is offering.
Or perhaps the knowledge that as an existing HSBC Premier Banking customer you are exclusively eligible for the HSBC Premier MasterCard is all the cache you need to stay put with HSBC.
Overview of the Best Cards
You will have gauged by now that there are many options available to you and considerations to make. There is no one-card-fits-all option.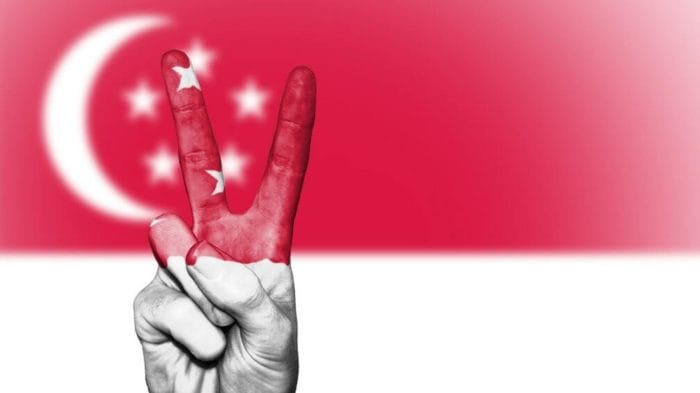 Following are some suggestions of the best cards available to-date. Card options do change regularly so remember to do your own research as well.
For Signup Bonuses
There is a balance between the starter miles or bonuses available and the minimum spend to earn that bonus, so we jump straight in with a card that has none of those catches.
The Standard Chartered Unlimited Credit Card is a no-fuss credit card that gives you instant cash back.
The add-ons:
receive $288 SGD cashback if you spend $388 SGD within 30 days after card approval
instant digital credit card approval and insurance if you apply via MyInfo
1.5% cash back qualification on purchases
no cash back cap per month
no minimum spend per month
For Travelers
Frequent travelers need look no further than air miles as their reward incentive. Earn miles and exchange them for flight tickets.
Look out for deals both on earning and redeeming miles and the extra lifestyle rewards built around these programs. Complimentary airport lounge access anyone?
Don't forget to check the miles you earn are on flight reward programs you use. Tie-ups tend to be with major Asian airlines programs such as Krisflyer and AsiaMiles.
The UOB Miles American Express PRVI Miles Card.  Earn 6 miles per $1 SGD spent on major airlines and hotels worldwide.
This is the best rate we've spotted yet. What's more you also get 2.4 miles with $1 SGD spent overseas.
The add-ons:
up to 50,000 miles as a sign-up bonus after paying the first year annual fee
20,000 loyalty miles every year with a minimum annual spend of $50,000 SGD
access to a UOB PRVI Travel Butler and dedicated travel assistance hotline
complimentary personal accident coverage travel insurance and medical assistance up to $500,000 SGD
For Luxury Lifestyles
Admit it. Who hasn't always wanted a personal chauffeur? Yes seriously. Whether it's chasing a wannabe luxury lifestyle or supplementing your existing one, this is the card for you.
The DBS Altitude Card (which comes as a Visa or Amex card), as the name suggests, is positioned as a luxury travel rewards card option but comes with all sorts of additional services including the aforementioned personal chauffeur for luxury airport transfers.
The add-ons:
earn 6 miles for every $1 SGD spent on online flight and hotel transactions
access to the Visa Concierge program with complimentary room upgrades and more
For Big Spenders
Money equals power. For some people anyway. There are those who can drop a ton without flinching.
If this sounds like you, and you truly have the funds for this lifestyle, consider yourself one of the elite. And as one of the elite, you get access to cards that the rest of us can't even consider, invitation only exclusive cards such as the UOB Visa Infinite Metal Card or the OCBC Elite World Card.
For the rest of us who need every dollar we can get, we suggest looking at the cashback credit cards. Earn while you spend. Simple.
The POSB Everyday Card gives you 15% cash rebates and deals on every day essentials.
The add-ons:
up to 10% cash rebates on online food delivery, food catering and more
up to 3% cash rebates on shops and utility / service providers such as Watsons
use it as an all-in-one card for your daily essentials, MRT / bus rides and more
cash rebates never expire
For People Who Buy a Lot of Gas
You may not have the long open roads in Singapore that you see back home but that doesn't seem to stop the boys with their toys.
There are plenty of Lamborghinis, Ferrari's, and Porsche's out on the roads to keep the va-va-voom going in your life.
If you count yourself in this gang and the only miles you are interested in are the gas miles then this is the card for you.
The DBS Esso Card gives you 21.6% gas savings and turns everything you buy into free gas.
The add-ons:
get an additional $8 SGD fuel savings with a minimum $180 SGD net fuel savings every month
$200 SGD fuel saving sign up bonus
auto enrollment in the Esso Smiles Drivers Reward program
0% interest free Installment Payment Plan for motor insurance and road tax
pay-pump-go options at all Esso service stations for greater convenience
Tips and Tricks
Not all cards are equal. You know to read the small print. But there are still some other tips and tricks to making your card work for you.
Getting the Most from Cards and Rewards
Reward cards have a redemption window. The window in which you can convert your points to rewards. Sometimes that window doesn't work for you.
Perhaps you don't have enough points to buy what you really want. Maybe you know an item is coming out shortly that you are saving for.
Our top tip is to look at store vouchers. These have a much bigger redemption window than most card reward programs.
Don't lose your rewards, instead convert then to the likes of Takashimaya store vouchers which have a much longer expiry date, especially easy through a card such as the DBS Takashimaya Card.
Avoiding the Debt Spiral
I can't stress enough how important it is to use your card prudently and not spend beyond your means or fail to make payments on time.
My top tip here is to consider setting up an automatic payment, known in Singapore as a General Interbank Recurring Order from your bank account to your credit card bank. Those overdraft negotiations with your bank might just save you from spiraling interest fees.
Accruing Rewards
How frustrating is it to know you have a card that racks up the rewards yet you can't use it when you are paying for those big ticket items such as your condo or school fees? We can feel your pain from here. But it's OK, there's a solution: CardUp?
CardUp gives you a whole new way to make payments by credit card even when the recipient doesn't accept them. CardUp act as the middle man.
For a small fee on each transaction, which CardUp guarantees will come well below whichever benefit you have signed up to receive, even the cashback one, they'll make a direct payment on your behalf.
Once you've paid your health insurance, school fees, or property rental, you can sit back comfortably knowing that you are racking up those rewards again.
Now, on to You
Whatever card you decide on please remember the following: do your research, check the terms and conditions, check the eligibility requirements ahead of your card application, and lastly, apply financial prudence to your spending.
If you have any experience with credit cards in Singapore, tell us about it in the comments section below.