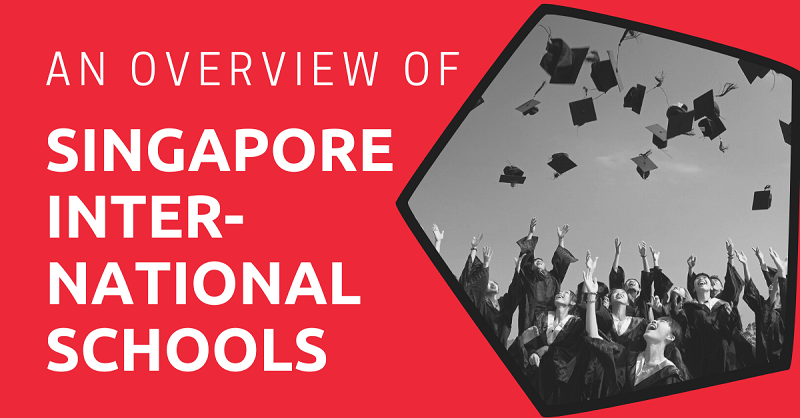 Singapore is a multicultural city with a sizable expat population. With over 60 international schools to choose from, you will certainly be able to choose one that offers the curriculum, extracurricular activities, and culture that you want for your child. We will not be able to cover every school, but we will provide an overview of the many types of international schools, curricula, and admission procedures.
This article will take approximately 13 minutes to read. Don't have the time right now? No worries. You can email the ad-free version of the article to yourself and read it later!
Types of International Schools in Singapore
Singapore is well-known for its high educational quality in comparison to the rest of the world. It certainly lives up to this reputation, as it is home to a number of world-class international schools offering a variety of educational systems. Understanding these will help you determine which learning style is ideal for your child and which education system will benefit them in the future, whether applying to universities or relocating to another country.
* All tuition fees are based on annual rates for the 2022-2023 school year.
IB or International Curriculum Schools
Most general international schools will focus on providing an international curriculum, such as the International Baccalaureate (IB) to make it easier for the children of expats to continue their education in new countries.
Examples include:
Grades: Pre-K1 (Pre-Kindergarten) – High School
Number of Students: About 3,000
Tuition: About $40,000 SGD
United World College South East Asia (UWCSEA)
Grades: Kindergarten – High School
Number of Students: About 2,500 – 3,000
Tuition: About $40,000 SGD
Grades: Nursery – Grade 12
Number of Students: About 1,000
Tuition: About $40,000 SGD
National Schools
National schools are international schools which follow the curriculum and syllabus of their home country. This is a great option for students who expect to return to their native country within a few years, as well as for older students who want to apply to colleges in a particular country. For example, students who are interested in American universities will be required to take the SAT or ACT whereas British-based curriculums require GCSE subject exams.

Examples include:
Grades: Preschool – Grade 12
Curriculum: American
Number of Students: About 4,000
Tuition: About $37,000 SGD for US citizens and $55,000 for Non-US citizens
Australian International School
Grades: Infant Care (2 months) – Year 12
Curriculum: Australian
Number of Students: About 2,800
Tuition: About $43,000 SGD
Global Indian International School (GIIS)
Grades: Kindergarten – High School
Curriculum: Indian/CBSE
Number of Students: About 2,600
Tuition: About $20,000 SGD
Hybrid Schools
Hybrid schools are international schools with dual curriculums. They will combine the curriculum from a particular country like national schools and follow one or more international curriculums. Students have the option to either pursue a hybrid curriculum or choose either of the options.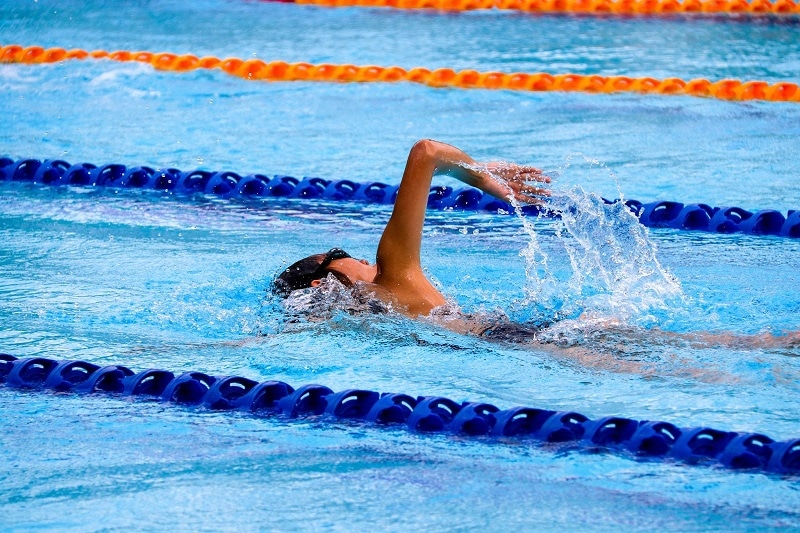 This is a great option if you want to widen university options to anywhere in the world. This way your child can follow a US or UK based syllabus but still be able to receive an IB Diploma or Cambridge IGCSE Certificate giving them a higher chance of getting accepted to schools worldwide.
Examples include:
Stamford American International School (SAIS)
Grades: Toddler (2 years) – Year 13
Curriculum: American, English IB, Advanced Placement (AP), and Business and Technical Education Council (BTEC)
Number of Students: About 3,000
Tuition: About $45,000 SGD
German European School Singapore (GESS)
Grades: Pre-Kindergarten – High School
Curriculum: German and English IB
Number of Students: About 1,800
Tuition: About $35,000 SGD for IB curriculum and $27,000 SGD for German curriculum
St. Joseph's Institution International (SJI)
Grades: Elementary – High School
Curriculum: Singaporean, British, IB, and IGCSE
Number of Students: About 2,000
Tuition: About $35,000 SGD
Religious Schools
If you prefer your child to stay in a faith-based school, Singapore has international schools that combine the culture of their religion with a UK or US curriculum. The top choices include Sir Mannasseh Meyer International School (SMMIS), a small school with Jewish values and traditions; SJI International, the only Catholic-based school in Singapore; and International Community School (ICS), the only Christian international school in Singapore.
Curriculum
If you or your child do not mind following a specific curriculum from the US, UK, or other countries and would rather focus on the academic programs offered when selecting an international school, Singapore offers some of the best curriculums in Asia.
International Baccalaureate (IB)
The International Baccalaureate (IB) curriculum provides an internationally accepted and academically rigorous education for students aged 3 to 19 years. Most schools will have the IBDP or Diploma Program for high school students. Some schools will have an IB curriculum from the start through the IB Primary Years Program (PYP) for those ages 3-11 years old and IB Middle Years Program (MYP) for kids ages 11-16 years old.
According to the official IB website, there are 40 international schools in Singapore offering an IB curriculum. Here are the only 6 schools that offer the IB programmes from elementary school to high school (IBPYP, IBMYP, IBDP):
Tuition for an IB curriculum is more expensive than a regular curriculum. Aside from Hillside Academy, all of the institutions listed above have annual tuition rates ranging from 35,000 SGD to 45,000 SGD, with high school tuition being on the higher end. Hillside is one of the only Chinese International Schools in Singapore with a full IB program that is supported by the Singapore government, therefore tuition is between 20,000 and 34,000 SGD.
Cambridge IGCSE
The Cambridge International General Certificate of Secondary Education (IGCSE) is a two year program done during Grade 9 and 10 to better prepare students for the Cambridge International Examinations (CIE), which, if performed well, can lead to acceptance into top UK universities. Depending on the school, after finishing the IGCSE program in 10th grade, students will continue on to either the Cambridge A-Level curriculum or the IBDP.
The IGCSE is less rigorous and much more flexible than the IBDP. There are approximately 70 subjects to pick from, all of which are available in a variety of combinations. Students can customize their education and professional goals by selecting the subjects they want to study. However, different schools will provide various subject availability and combinations, so choose a school that provides a wide range of alternatives or one that best matches your child.
There are approximately 32 international schools in Singapore that offer IGCSE. Some of the top choices include:
Tanglin Trust School is one of the oldest non-profit British international schools in Southeast Asia. It is also one of the few schools to offer both the IGCSE and IBDP programs. It is typically a top choice for many parents, resulting in a year-long waiting list.
EtonHouse International School is a large international education group with over 100 schools worldwide and 17 schools in Singapore with some conveniently located downtown. Aside from their IGCSE program, they are known for providing excellent bilingual learning (English and Mandarin) programs.
Dulwich College is one of the most expensive schools in Singapore but also highly sought after as 97% of their students receive offers to their first choice universities. Besides IGCSE, this British international school also offers the IBDP, IB Career-Related Program, and STEAM initiatives.
Preschool and Early Childhood
Given the variety of teaching styles available today for young students, some parents may want more hands-on and independent learning over the traditional methods. Singapore also offers a number of preschool programs for parents who are particular about their children's early education.
EYFS
The Early Years Foundation Stage (EYFS) accepts children from a few months old to the age of five. The UK government establishes the standards, which place a heavy emphasis on developing a child's creative, language, and critical thinking skills at an early age. They generally teach subjects such as communication, emotional development, math, and others through games and play. Dover Court International School, Invictus International Preschool, and the aforementioned Tanglin Trust School are among the best schools that provide EYFS.
Montessori Approach
The Montessori and Reggio Emilia are similar methods of education that have been growing in popularity the last few years for children ages 2-6 years old. These approaches focus heavily on hands-on and project-based group learning to develop leadership skills, independence, and self-care from a young age.
Brighton Montessori has 6 locations in Singapore with programs starting from pre-nursery (1.5 years old) to K-2 (6 years old) starting at $1,850 SGD per month for full day boarding.
Blue House Nursery & International Preschool is a Reggio Emilia school that provides lessons and playgroups for children aged 6 months to 6 years. They also feature a co-working space for parents who want to catch up on work or network with other families while waiting for their children. Tuition typically costs roughly $8000 SGD every term (four months).
Fees
Without a doubt, the cost of attending an international school doesn't come cheap in one of the most expensive cities in the world. The annual tuition fee will be the biggest cost to consider along with registration fees and other extracurricular expenses.
Tuition
Top tier international schools such as the Singapore American School, Tanglin Trust, and Dulwich College will cost upwards of $40,000 SGD per year starting from Kindergarten with a tuition increase of 3-8% as they move up age groups.
As of 2022, the median tuition for international schools in Singapore is around $28,000 SGD. However, you can still find many quality schools under $28,000 SGD as well. Some choices include GIG International School, Middleton International School, and Ascencia International School.
Most schools will offer a 10-20% sibling discount on tuition if you have more than one child attending. Scholarships or paying in installments are also available at most schools upon request.
Application
The majority of international schools in Singapore will charge an application fee, which ranges from $500 to $1,000 SGD per kid and is either non-refundable or partially refundable. This cost is due only after an application and necessary documents have been sent and a spot has been confirmed by the school.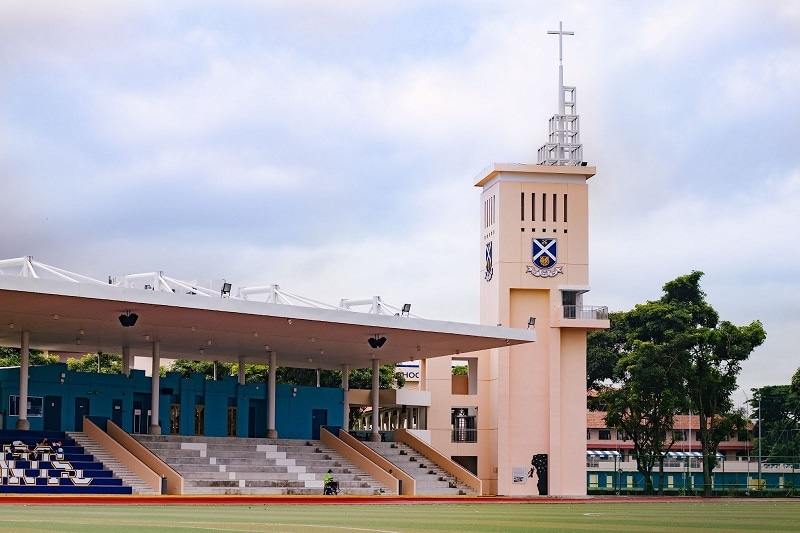 Many schools host yearly open houses or participate in education fairs, where you may be eligible for registration fee waivers or significant discounts. We suggest that you frequently check the school's website for information on these available dates.

After accepting your offer letter, there is a non-refundable enrollment or registration fee for all new applicants. This can cost upwards of $3,000 SGD.
Others
The cost of transportation, school lunches, uniforms, technology fees, and test fees for IB or IGCSE schools might add an additional $10,000 SGD every year.
Some schools may also require a one-time or annual facility fee for the maintenance of the school's campus. These prices can be quite steep. For instance, the Australian International School will charge a one-time, non-refundable facility fee of $5,376 SGD per child.
Tips for Choosing a School
Choosing the best school for your children from among Singapore's 60+ international schools is a difficult task. Besides tuition & fees, here are some other things to think about when comparing overseas schools. If you're new to Singapore or considering coming here in the near future, here are also some resources to help you get settled.
Learn More:
Facilities
Some international schools in Singapore provide cutting-edge facilities, while others are relatively modest. You should prioritize schools with great facilities if you want your kid to have a wide range of opportunities for extracurricular activities. UWCSEA has a variety of sports facilities, including an Olympic-size pool, a gymnasium, and tennis courts.
Other schools such as the Nexus International School offer more unique extracurricular activities such as their notable Introduction to Filmmaking workshop where students will learn scriptwriting, directing, and cinematography.
Location
Even though Singapore is small, it might take up to an hour to go to and from school during morning rush hour. Moreover, depending on how far you have to send your child to school, you could spend anywhere between $800 – $1,500 SGD per term on the school bus.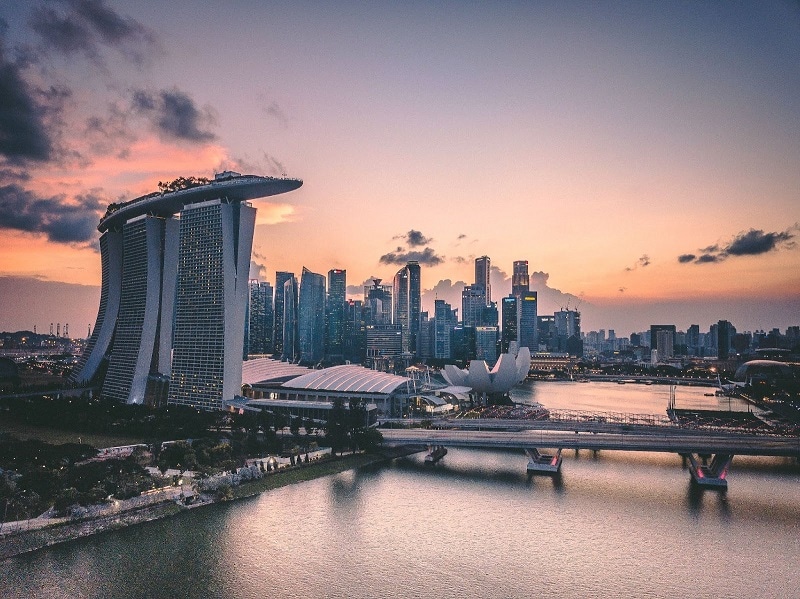 Check out our other guides on locating housing and the best neighborhoods for families to learn more about where to reside in Singapore.
Learn More:
Admission Process
Due to the large expat community in Singapore, some of the better or more popular foreign schools will have waiting lists. Some schools will also have a hierarchy system. For instance, students with US citizenship or a Green Card will be given admission priority at Singapore American School.
Other international schools will also have quotas on the percentage of students from each country in order to maintain the school's diversity. Therefore, if there are already too many students from your country enrolled at that school, you may be placed on a waiting list.
You can find each school's rules on space availability and application priorities on their website under the Admissions tab.
Now, on to You
Singapore is lucky to have so many international school options, but it can be difficult to choose. When applying to schools, be proactive and try to attend as many open houses or campus tours as possible to have a better idea of the school's culture and facilities, as well as to take advantage of any registration discounts that may be offered. Finally, don't worry too much because all of the international schools are pretty excellent and dedicated to giving the greatest education possible for your child.