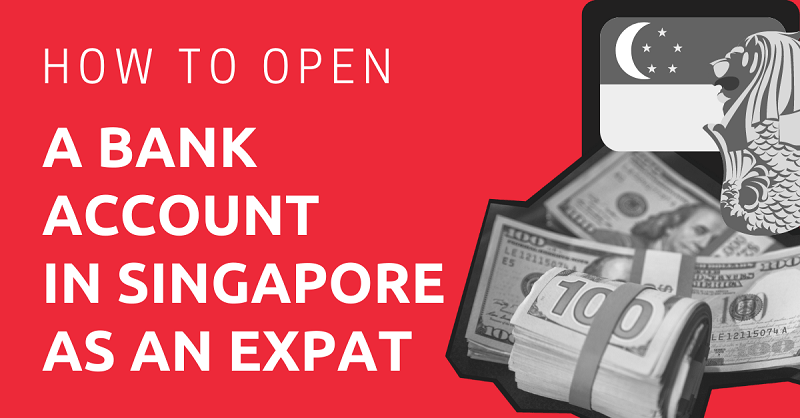 If you're a new expat or plan to move to Singapore soon, you may be interested in opening a bank account in the country.
Having a bank account helps your employer to easily pay you and minimizes charges, such as withdrawal or conversion fees, compared to using a foreign bank.
As Singapore is a huge financial hub, there are plenty of great banks to choose from. Thankfully, most of them welcome expats, and opening an account is straightforward once you understand the process.
This guide helps you learn more about the best banks for expats in Singapore, what requirements you need to open an account with them, and much more.
This article will take approximately 22 minutes to read. Don't have the time right now? No worries. You can email the ad-free version of the article to yourself and read it later!
Banks in Singapore
While there are plenty of banks to choose from in Singapore, we're going to discuss some of the most notable ones to help you pick one that suits your needs.
Local Banks
Opening an account with a local bank can be beneficial, as local banks tend to have the most branches available across the country.
There are five locally incorporated banks in Singapore.
Bank of Singapore
Bank of Singapore is a private banking arm of OCBC Bank, which we'll discuss later. It typically serves high-net-worth individuals and families across Asia.

Since the Bank of Singapore has such a niche audience, there is only one branch in the country, the company's head office.
DBS Bank Limited
DBS Bank is one of three Singaporean megabanks (along with OCBC and UOB), so it's a popular choice among expats.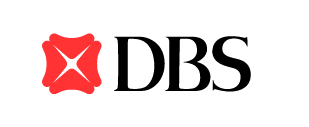 DBS is the largest bank in Southeast Asia, and with over 150 branches in Singapore alone, you won't struggle to find a location. DBS offers personal and corporate financial services to meet any of your needs.
POSB
POSB is the longest-running local bank in Singapore as it was established in 1877. It was acquired by DBS in 1998, so customers of both banks can use either a DBS or POSB ATM when necessary.

POSB offers basic, low-cost accounts, making it a good option for students or expats who only need an account to receive payment from their employers.
OCBC Bank
OCBC Bank is another Singaporean bank that's been around a while and was created after the merger of three local banks: the Chinese Commercial Bank Limited, the Ho Hong Bank Limited, and the Oversea-Chinese Bank Limited.

It's the second-largest bank in Southeast Asia after DBS, and there are over 45 branches in Singapore. You can enjoy services like foreign currency savings accounts or foreign exchange services at OCBC.
United Overseas Bank (UOB) Limited
United Overseas Bank, more commonly known as UOB, is the third-largest bank in Southeast Asia with 68 branches in Singapore.
It's popular among expats as it offers low fees for personal financial services like opening a checking or savings account.
International Banks
Singapore also has many great international banks to choose from.
If you already have a bank account in your home country, it may be easier to transfer your money to a branch in Singapore if it's available.
However, international banks don't have as many branches in Singapore as local banks, so you may not be able to access your money as easily.
Here are some of the most popular international banks in Singapore.
Citibank
Citibank was the first bank from the U.S. to open a branch in Singapore as it established operations in 1902. You can find 10 Citibank branches in Singapore in various neighborhoods.

For added convenience, Citibank shares an ATM network, called the atm5 network, with other international banks like HSBC, Maybank, Bank of China, and Standard Chartered.
HSBC
HSBC is a British bank and the second-largest bank in Europe after BNP Paribas. It has been in Singapore since 1877 and now has 10 branches.

Moreover, HSBC is part of the atm5 network, which gives you access to over 200 ATMs island-wide.
Maybank
Maybank is Malaysia's largest but was founded by a Singaporean business tycoon in 1960. The bank offers retail, private wealth, and SME banking services.

With 18 branches in Singapore and access to the atm5 network, it's a convenient choice, especially for Malaysians residing in Singapore.
Standard Chartered
Standard Chartered is another British bank and it has been in Singapore since 1859. It has 19 branches and 31 ATMs across the country with access to the atm5 network as well.

Standard Chartered is known for its sustainable and innovative banking services with nine different types of accounts to choose from.
Bank of China
Bank of China is a Chinese bank that opened its first branch in Singapore in 1936. There are now 12 branches in Singapore, and you can access your accounts on the atm5 network.

Bank of China offers corporate and personal banking services like personal loans and wealth management.
State Bank of India
State Bank of India is an Indian bank with only four branches in Singapore.

Although you can access your money using the atm5 network, State Bank of India may only be a good option for you in Singapore if you already bank with them.
RHB Bank
RHB Bank is another Malaysian bank. It has nine branches around Singapore and eight ATMs, so it may be harder to access your money on the go.

However, the bank has personal, corporate, and premier services, making it a good option for wealthy individuals.
Notable Banks in Singapore Comparison Table
| | | | | |
| --- | --- | --- | --- | --- |
| Bank | Wide Availability of Branches and ATMs | Full Range of Banking Services | Favorable Interest Rates | International Presence |
| Bank of Singapore | Yes | Yes | Yes | Yes |
| DBS | Yes | Yes | Yes | Yes |
| POSB | Yes | Yes | Yes | Yes |
| OCBC | Yes | Yes | Yes | Yes |
| UOB | Yes | Yes | Yes | Yes |
| Citibank | Yes (with access to the atm5 network) | Yes | Yes | Yes |
| HSBC | Yes (with access to the atm5 network) | Yes | Yes | Yes |
| Maybank | Yes (with access to the atm5 network) | Yes | Yes | Yes |
| Standard Chartered | Yes (with access to the atm5 network) | Yes | Yes | Yes |
| Bank of China | Yes (with access to the atm5 network) | Yes | Yes | Yes |
| State Bank of India | Yes (with access to the atm5 network) | Yes | Yes | Yes |
| RHB Bank | No | Yes | Yes | Yes |
Which Bank to Choose?
As there are over 200 banks in Singapore, choosing the right one without guidance can be tough.
When choosing a bank in the country as an expat, considering these factors helps you determine which bank is best for you.
Location
If you rent an apartment in Singapore, start by looking at banks that are available near your apartment where you live or work. There may be a few, as banks are usually located near one another in Singapore. So, write down all your options to research them later.
The bank you choose to open your account with will be your home branch, which is where you have to go to complete any paperwork or close your account in the future.
If the branch is close to you, it makes going to the bank much easier.
Availability of Automated Teller Machines (ATMs)
Another important factor to consider is whether the bank you're interested in has readily available ATMs.
Although a bank may have a branch near your home or work, it may not have branches with ATMs across the country.
This can make withdrawing money when you're out and about tough.
On their websites, most banks include the number and location of branches and ATMs they have available, so check that information before narrowing down your choices.
Knowing the locations of ATMs in the country is useful as you can use them for a number of tasks such as to pay bills or transfer money to Singapore.
You may even be able to use the ATM of multiple banks. For example, two of the biggest banks in Singapore are DBS and POSB. DBS owns POSB, so if you're a client of either bank, you can use both ATMs.
This gives you more access to both banks' services.
Services Provided
Finally, consider the services the bank provides compared to your banking needs.
Some banks only provide basic services, such as only offering current and/or savings accounts.
These basic services are typically offered in exchange for little-to-no fee, which is beneficial for those with simple banking needs.
However, if you work in Singapore and your banking needs are more complex, such as dealing with high-level investments or corporate accounts, you may need a full-service bank that offers these services.
Make a list of what you need from a bank, such as 24/7 customer service or a no-fee current account to ensure you find one that's best.
Types of Bank Accounts Available
Although every bank has unique versions of each account, here are some of the common types of accounts you can find at most banks in Singapore.
Current Accounts (Checking Accounts)
Current accounts, also known as a checking account in other countries, are typically a day-to-day transactions account.
This means you can use them for tasks like shopping, taking care of bills, transferring money, or paying the mortgage if you buy a condo in Singapore.
Current accounts typically come with a debit card that you can use at stores or in an ATM.
However, as this is a day-to-day account, it typically doesn't earn interest. This means it's not the best option for storing large sums of money for long periods of time.
That being said, you may need to keep a minimum amount in the account to avoid paying fees.
For example, with the UOB Current Account, you need to maintain a monthly balance of SG$3,000 or you have to pay SG$7.50 each month.
It's important to consider this minimum balance when choosing an account to ensure you can meet it.
Savings Accounts
If you're looking to earn interest and save money, opening a savings account is the better option.
Store your emergency funds in your savings account so you won't be tempted to spend them.
Although the interest rate for savings accounts in Singapore is typically low, such as 0.3 percent to 0.5 percent, they can still save you a bit more money.
Many banks in Singapore also offer high-interest savings accounts. For example, Maybank has a Save Up Account where you can earn interest rates of 0.1875 percent to 3.0625 percent.
However, eligibility for high-interest savings accounts tends to be stricter, such as higher minimums and initial balances.
Fixed Deposit Accounts
Another type of bank account you can find in Singapore is a fixed deposit, which let you hold and grow your money over long periods.
The higher amount of money and the longer you put it away for determines the interest rate you earn.
For example, with the DBS Fixed Deposit Account, if you deposit SG$1,000 to SG$9,999 for one month, you can earn an interest rate of 0.050 percent.
When choosing a bank to open a fixed deposit account with in Singapore, look at the interest rate for the amount you want to deposit and how flexible the account is.
Most banks let you withdraw your money earlier than you agreed to, if necessary, but you may have to pay a penalty.
Multi-Currency Accounts
A popular type of account among expats in Singapore is a multi-currency account.
These accounts allow you to store different types of currency in your account so you don't have to immediately convert it to Singaporean dollars.
This is beneficial to expats who receive payment in different currencies as other accounts automatically convert your money into Singaporean dollars.
This can cause you to lose money if the exchange rate is low at the time.
Not every bank in Singapore offers this type of account, but large ones like UOB, OCBC, and DBS do.
Opening a Bank Account Procedure
Opening a bank in Singapore as an expat may seem complicated, but it's quite straightforward if you follow these steps. This is especially true for those who are working in Singapore.
Get Your Documents Ready
Once you determine the bank you want to open an account with, get your documents ready to help make your appointment go as smoothly as possible.
Each bank requires different documents you need to open an account, but in most cases, you may be asked for the following documents:
proof of identity, such as a passport or national ID card
proof of residence, such as a rental contract or bills in your name
your work visa, such as an Employment Pass, S Pass, Dependent Pass, or Student Pass
letter of employment
completed bank forms, if they're available online
Visit the Bank
Finally, go to the bank and open your account.
You may need an appointment, which you can typically book online, over the phone, or at the branch.
Some banks even accept walk-in clients, but you may have to take a number and wait until a teller is free to help you.
Once you're seated with a banker, they check your documents and might ask you for some additional information. They create a contract for you to sign and may record your thumbprints into their system to help verify your identity.
Get a Passbook and an ATM Card
After they set up your account, you may receive a check book and an ATM card on the spot, or you may have to return to the branch to pick it up in a few days.
Once you receive both, you can activate your ATM card, set up your pin, and start using the bank's services.
Expat-Friendly Banks
Although every bank in Singapore accepts expats with the right paperwork, some are better suited than others.
The first option is to open an account with a bank you already have a relationship with.
For example, if you're from the the U.K. and have an account with HSBC, consider opening an account with a Singapore branch so you can easily transfer your money.
The next best option is one of the big three banks in Singapore: DBS, OCBC, or UOB. They offer many types of accounts, so you can easily find one that meets your needs.
They also have hundreds of branches and ATMs, so you can access your money anywhere in Singapore.
You can even open an account online with these banks, so you can open the account before you move to Singapore. This helps minimize stress when you're still getting settled in Singapore.
Best Bank for International Money Transfers
Not every bank in Singapore offers international money transfers, so if you want to send or receive money from other countries regularly, DBS may be the best bank for you.
DBS allows you to make same-day money transfers to over 50 countries with no fees.
Transferring money is easy as you can do it on the DBS banking app, so you won't even need to leave your home.
Also, you can track your transfer, so you always know your money is safe.
If you chose another bank that doesn't offer low-cost international money transfers, an online money transfer service like Wise may be a better option for you.
Wise is a low-cost, secure option for transferring money to and from over 80 countries.
It always offers the current mid-market exchange rates and only charges a small fee to transfer money. So, it's a good idea to use Wise to transfer money into or out of Singapore.
Wise also offers a multi-currency borderless account that you can open online. There's no monthly fee or minimum balance and you'll receive a MasterCard debit card in the mail that you can use anywhere.
It's a great option for expats, as the account can hold multiple currencies and any conversion charges you may face are low.
Tips to Make Opening a Bank Account in Singapore Easier
To reduce stress and make opening a bank account in Singapore easier, consider using the following tips.
Open the Account Online
Once you find a bank you're interested in, see if you can open an account online. This allows you to thoroughly read and review the terms and ensure you agree to them.
In some cases, you can even open an account before arriving in Singapore so there's one less thing you need to worry about when you move.
Check Your Documents
If you do plan to go into the bank, ensure you have all the right documents. Check the bank's website to see what documents they require and collect them beforehand.
For example, you may need a copy of your passport and employment contract. If you don't bring the right documents, the bank may send you away and you'll have to spend additional time trying to open your account.
Have an Existing Relationship with the Bank
Although this isn't an option for everyone, having an existing relationship with a bank in Singapore can make opening an account easier.
Banks are more willing to approve customers they already have a longstanding relationship with. It can also help you get approved for a loan or Singaporean credit cards later on down the line.
Collect Recommendation Letters
Having recommendation letters from an existing account holder and your employer can make it easier to open a bank account.
It shows the bank that you're trustworthy and employed, so they can trust that you'll be able to pay any fees associated with your account.
What is Unique About Banking Services in Singapore?
As Singapore is a huge financial hub in Asia, it has plenty of domestic and international banks.
Singapore's banking system is well-loved among locals and foreigners because of how safe, stable, and secure it is.
Singapore has some of the safest banks in the world – DBS, OCBC, and UOB – making it a great option for individuals with a lot of money to protect.
Singapore also has laws in place to keep customers' information safe. The country's banking act states that customers' information cannot be disclosed by a bank to the public unless there's solid ground proving a financial crime, such as tax evasion.
Now, on to You
It's easy and straightforward to open a bank account in Singapore assuming you have all of the document ready.
After your move to Singapore, you should do it as fast as possible. It helps you manage your finances much easier.